Itinerary Highlights
Set sail across the Sydney Harbour
Visit the Field of Lights at Uluru
Give Crocodile Dundee a run for his money in Kakadu National Park
Explore the lush Daintree Rainforest
Relax on the white sandy beaches of Hamilton Island
Contact one of our Australia specialists + 44 (0) 20 3958 6120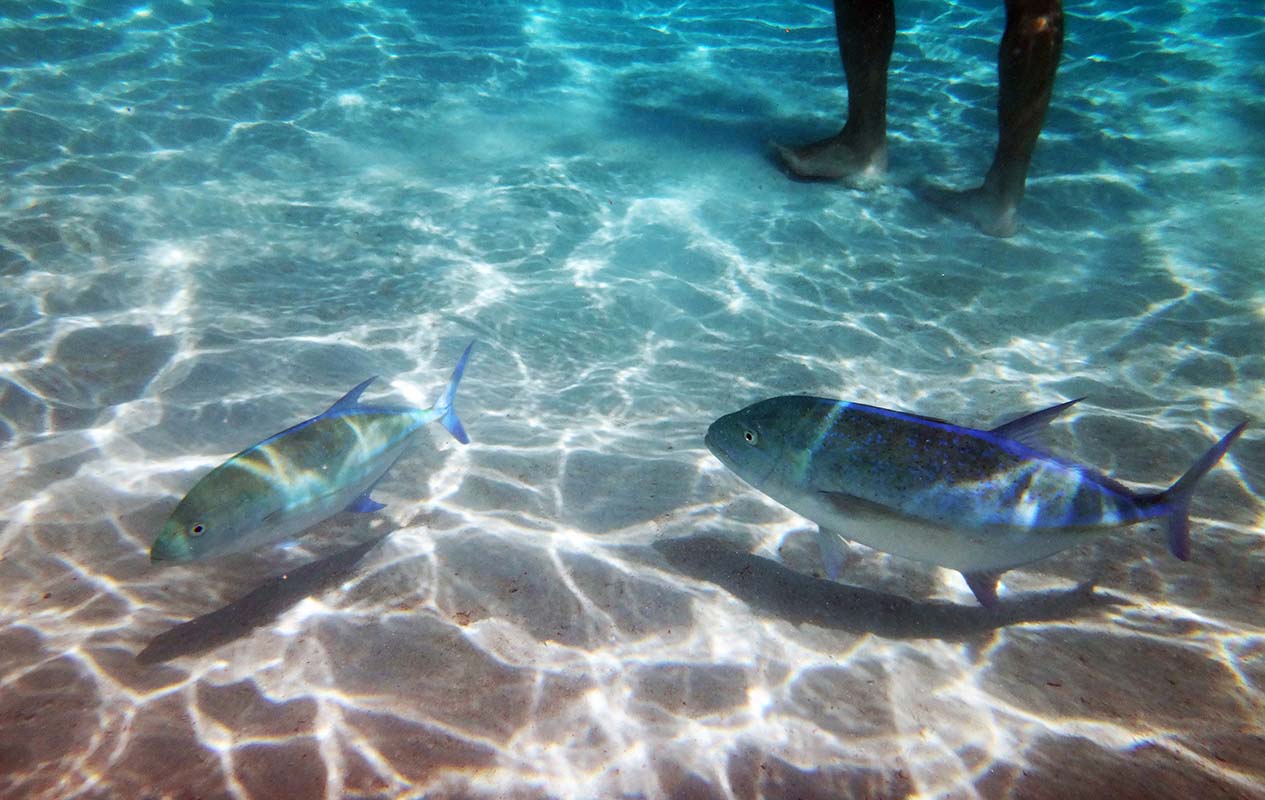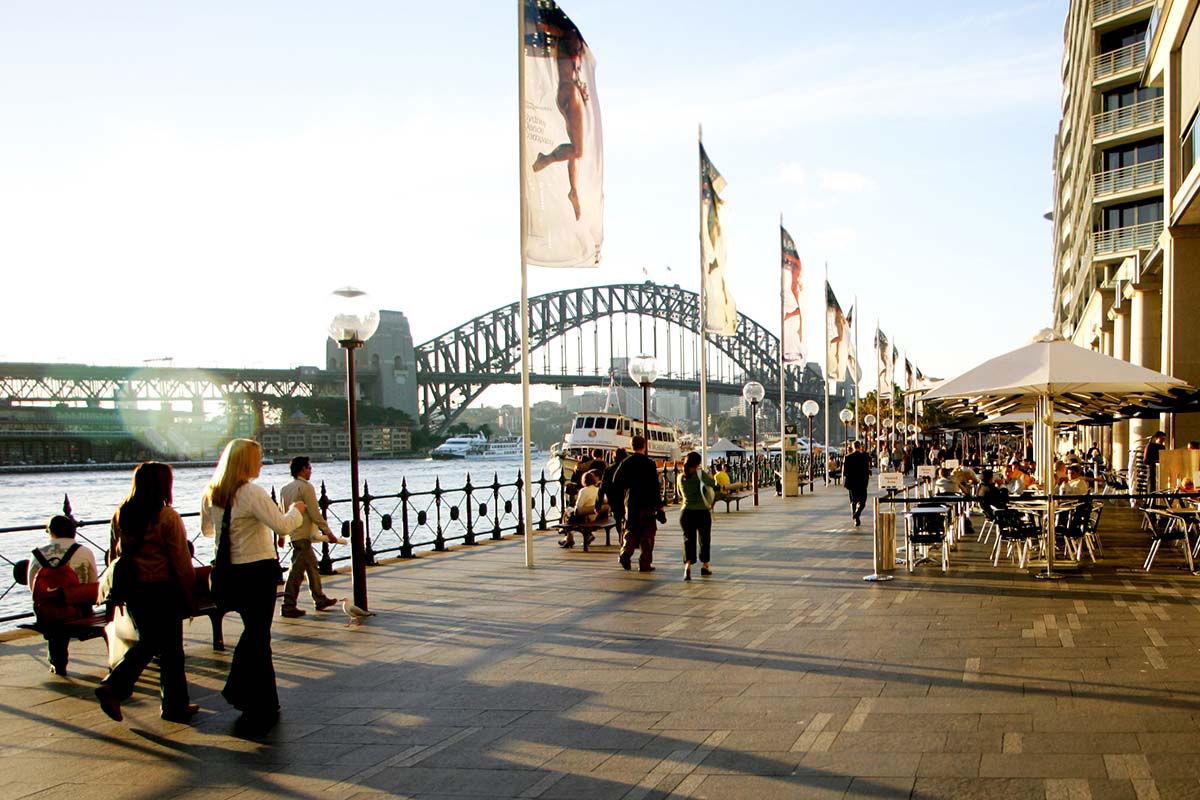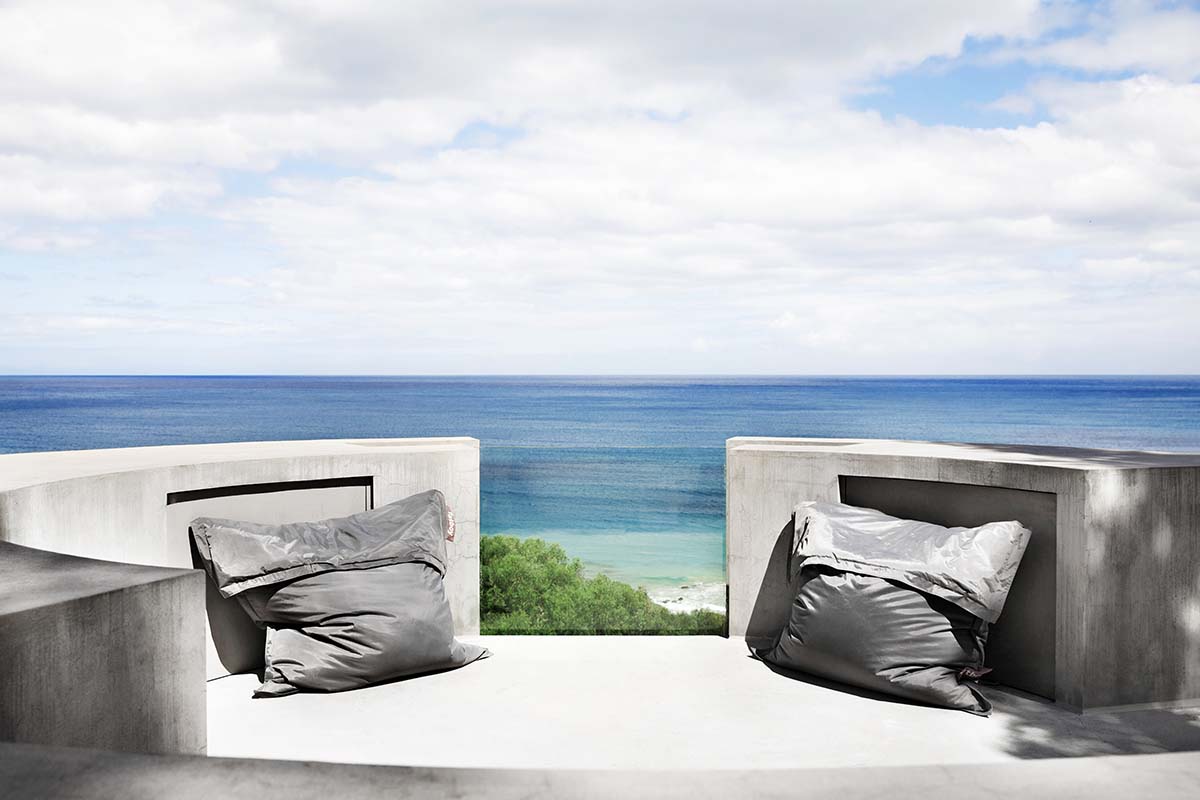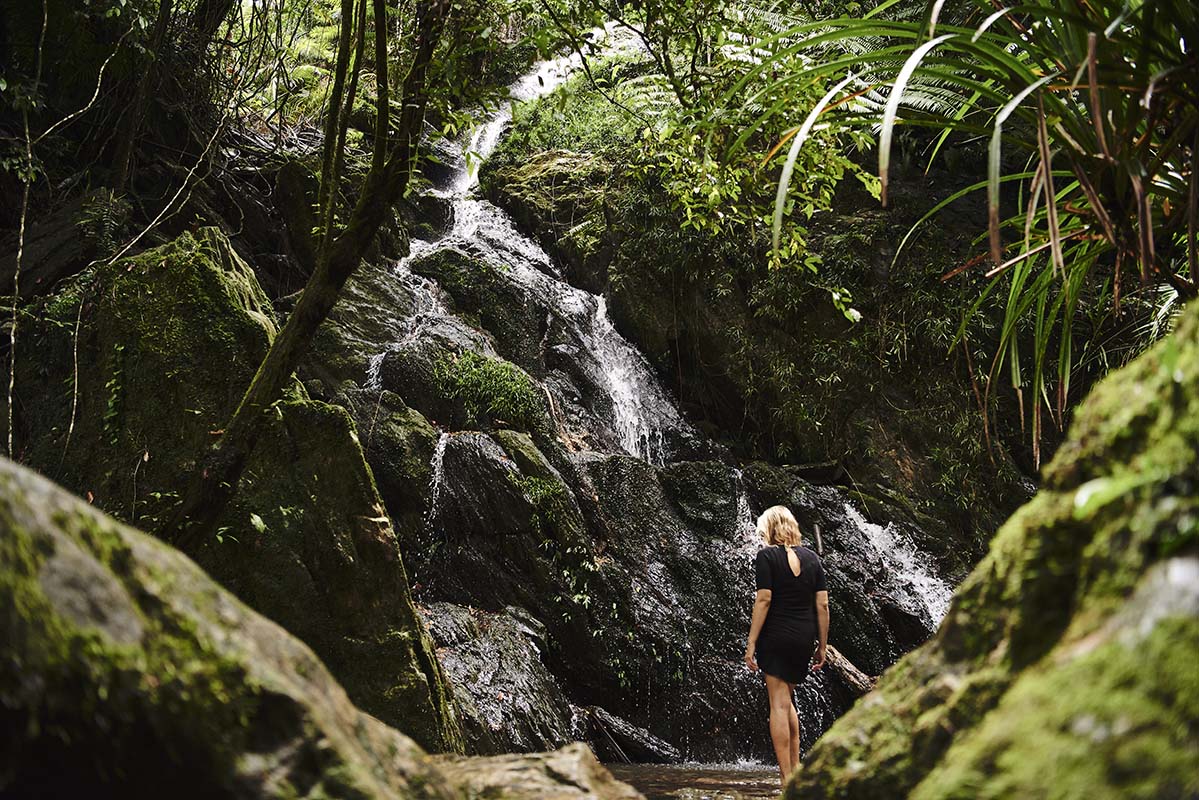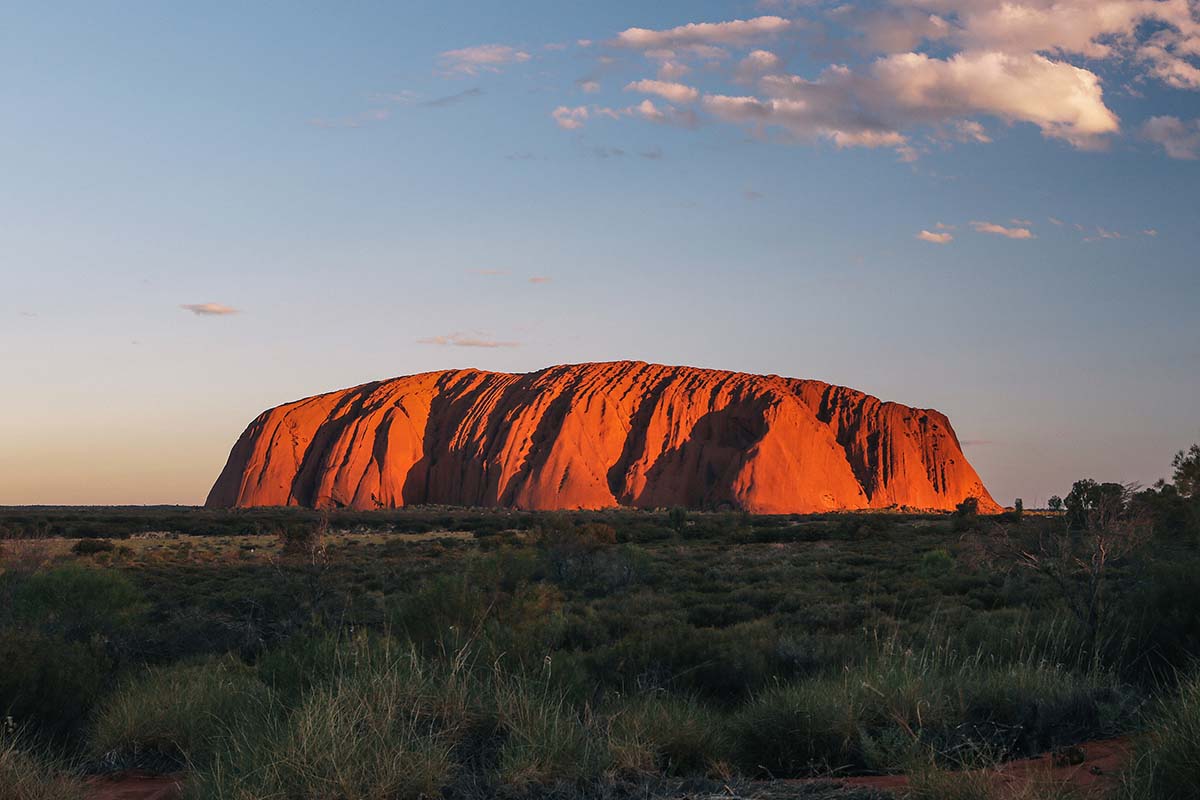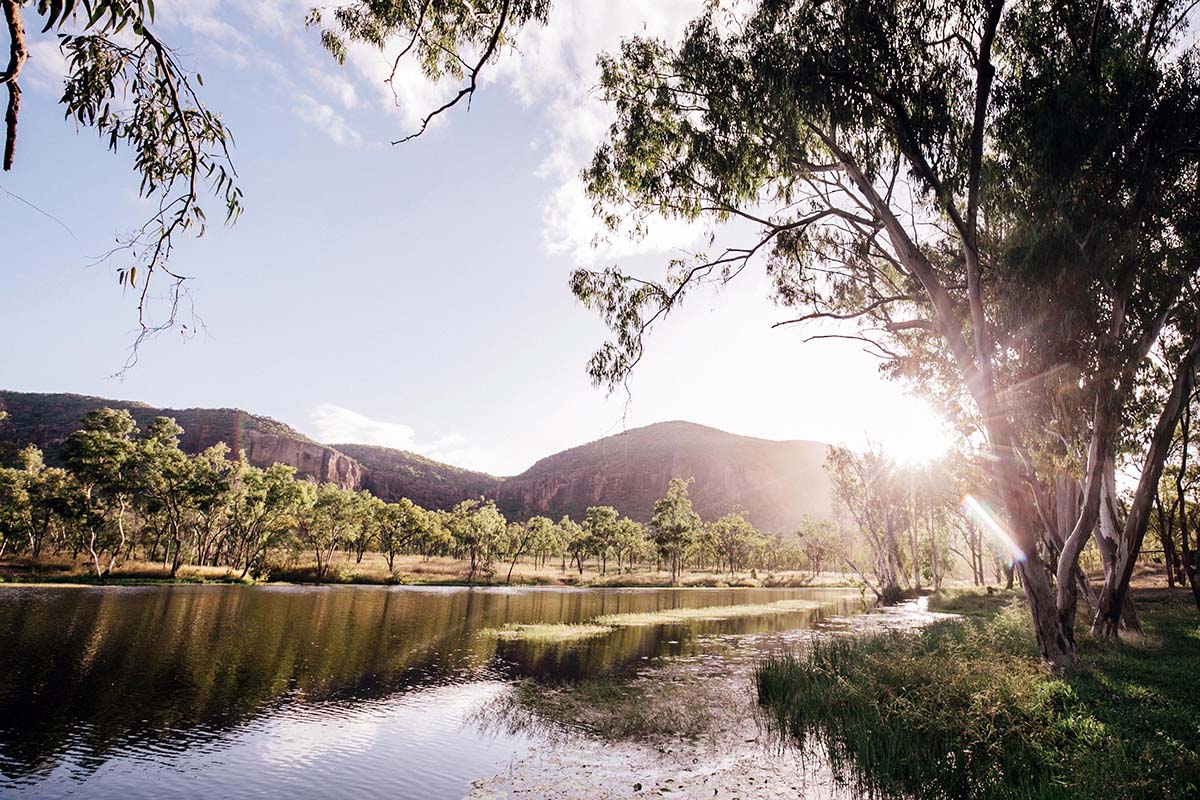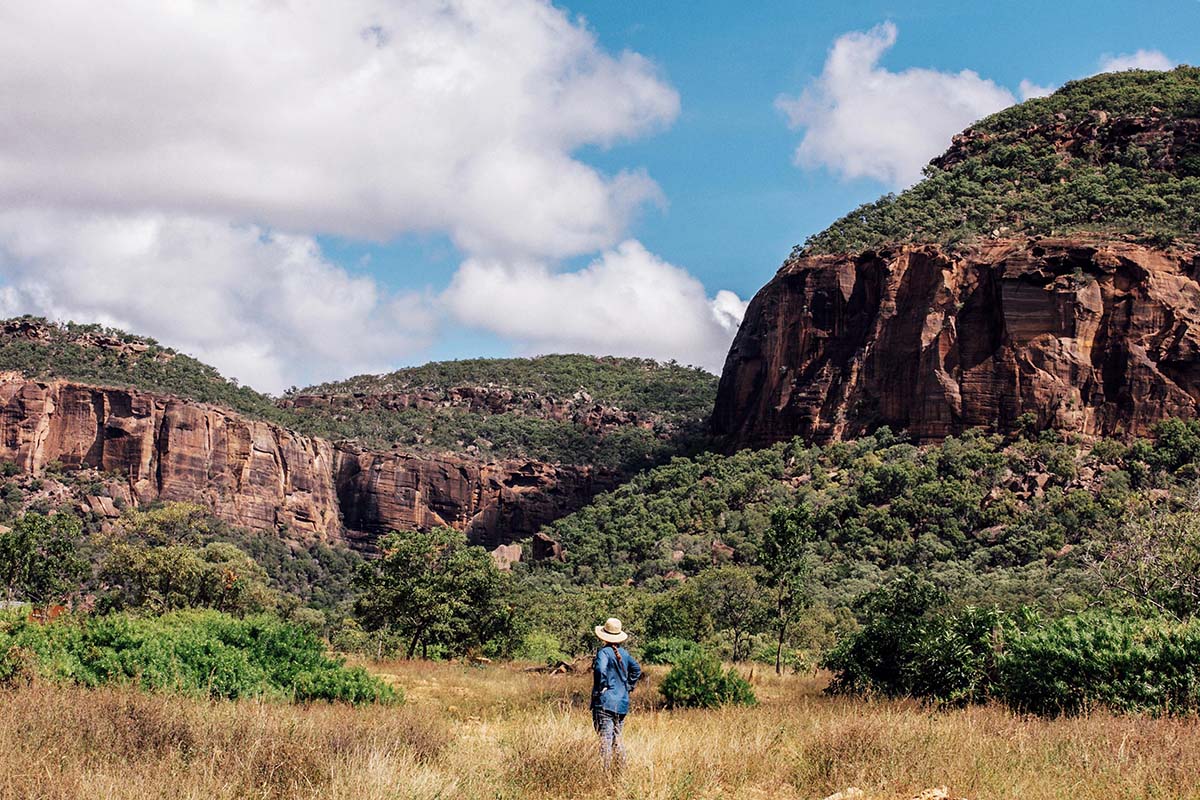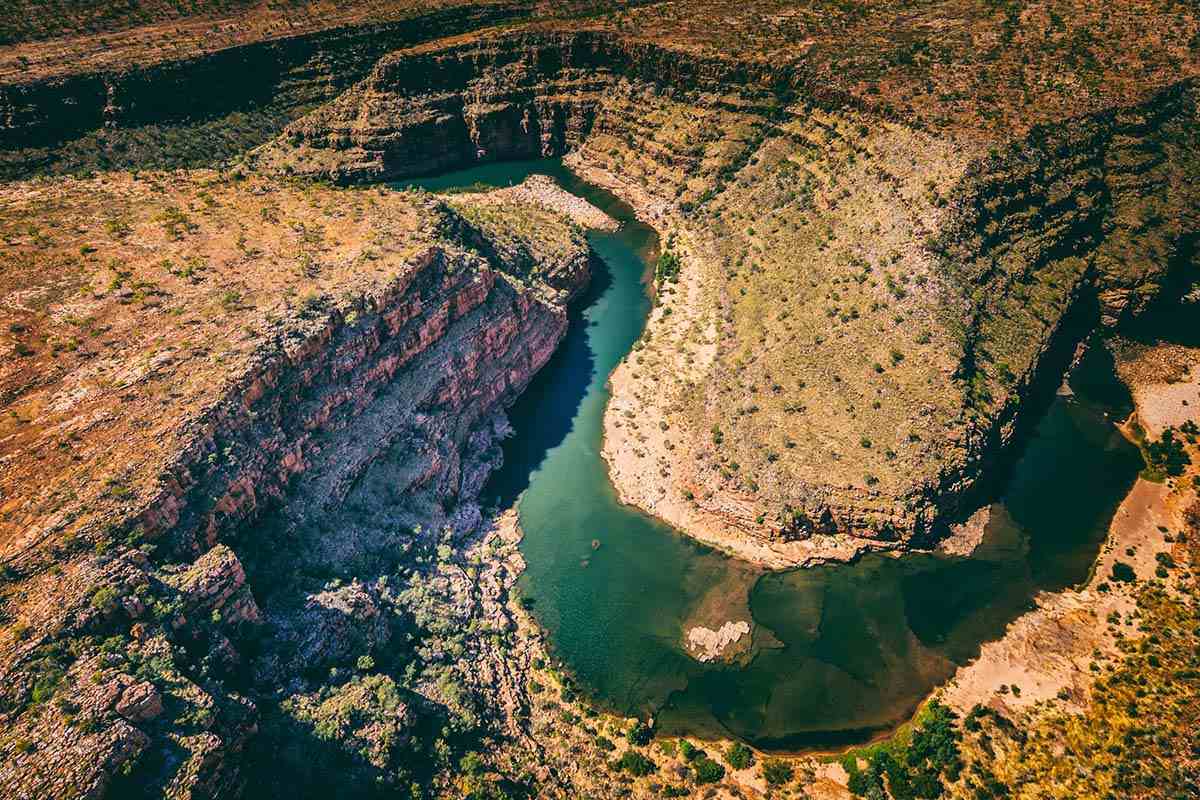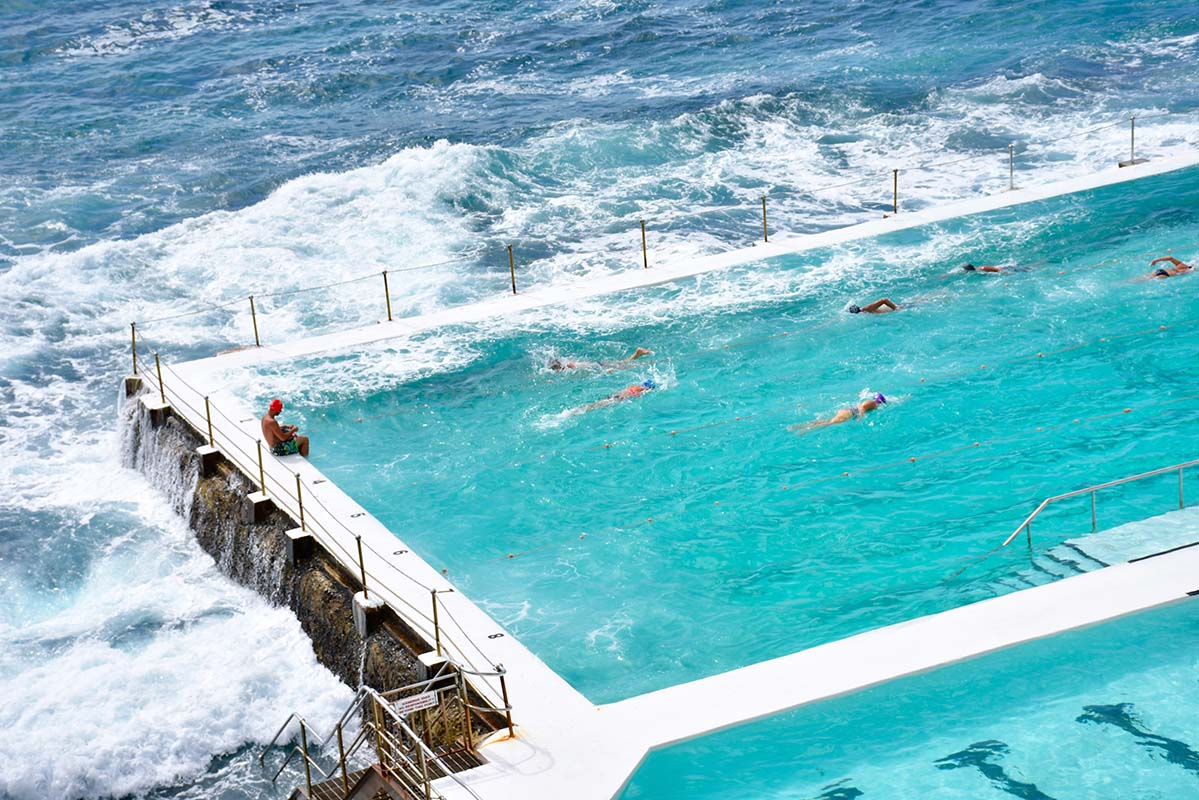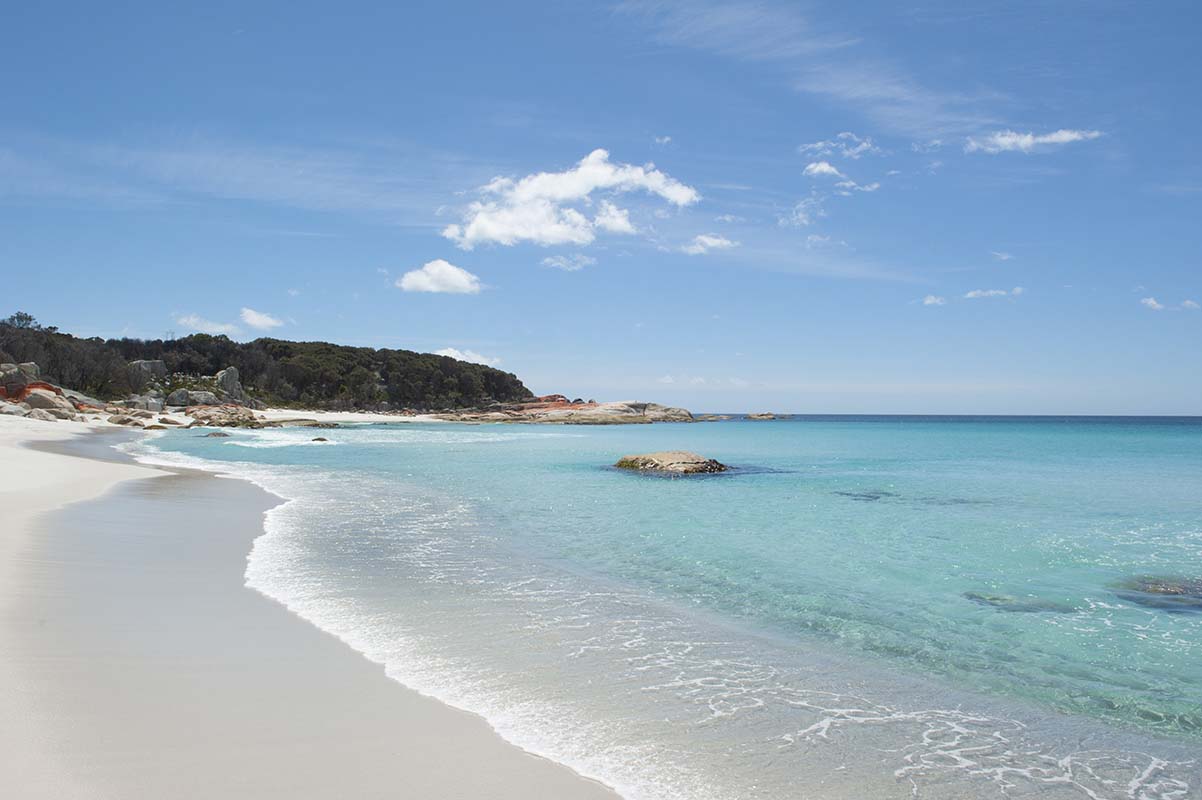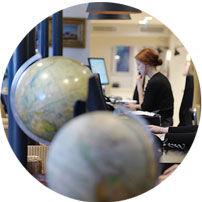 Visit Australia during our summer for the ultimate luxury adventure to Sydney, Uluru, Kakadu, Daintree and the Whitsundays.
Route
Everything is 100% tailored to you
DAY 1
International Flight
There are numerous airlines flying to Sydney, all connecting via different destinations, so we will help you choose the best option for you. Whether you connect in the Middle East, an Asian hub city or Perth, the flight time from London will be around 23 hours.
After a day of flying (think of all the films you can watch!) - you'll most likely land in the evening. Clear customs and a member of our team will be ready and waiting with a board bearing your name. A seamless private transfer into the city centre later, and you just have to check in to your hotel, grab a bite to eat and then can crash onto a proper, comfy bed.
Wake up nice and early today and head off for a day of exploring Sydney. As you get to know this iconic, sunny city the holiday feeling will hopefully start to sink in.
To make sure you get your bearings properly we have arranged that you start the day with a private guided city tour. Guided by a local you'll be taken to The Rocks area where you can view the famous harbour, Opera House and Sydney Harbour Bridge. As well as these must-see sights, you'll also get to experience the cobbled alleyways, shady courtyards and historic nineteenth century buildings that are often overlooked.
Ask your guide to point you in the direction of a good restaurant for lunch and then settle down for your first glass of delicious Australian wine. Afterwards, grab a taxi and head over to Bondi for an afternoon on the beach. Famed the world over for its huge waves this is a real Sydney hotspot, and the lively atmosphere and abundance of quirky bars and cafes along the esplanade make it a great place to spend an afternoon.
Head back to the centre for dinner - we can recommend and book a restaurant if you would like.
Sydney is a really easy city to wander around and enjoy, and that's exactly what we suggest you do this morning. Just after midday, head over to Campbell Cove for a private lunch cruise on the harbour. Aboard a 52ft yacht you'll be able to see the city's sights from the water and can indulge in a three-course barbeque lunch, compete with drinks aplenty. This is one of the best ways to see Sydney in style, and with your guide on hand to offer titbits of information it's an educational afternoon too. Back on dry land for the evening, let us book a table for your dinner and then use our detailed destination Dossier to find a fun bar in which to continue your night out.
Say goodbye to Sydney this morning as you are collected from your hotel and driven to the airport in time for your flight to Ayers Rock. The flight is just over three-and-a-half-hours so you'll be getting off the plane and walking into the dramatic, rocky landscapes of the red centre by early afternoon. A driver will be waiting to meet you at the airport and will privately transfer you the short distance to your new desert lodge, Longitude 131.
This afternoon, settle into your new surroundings with a dip in the pool to cool off, or a short walk on one of the lodge walking tracks. Then, as the light starts to fade, watch the sunset with canapes and cocktails before a really special tour into the Field of Light. This fantastical art installation uses 50,000 bud-shaped lights, in all manner of colours, to illuminate the area surround Uluru. As you take in the twinkling lights and swirling patterns remember that you were in Sydney just this morning and let the vast beauty of Australia sink in. Dinner is then a four-course affair back at the lodge.
Rise early today to enjoy the cool morning air and head out on an excursion to the impressive domed formation of Kata Tjuta and the towering walls of Walpa Gorge. Let your guide fill you in on how these landforms have eroded and changed over time and then pay a visit to the Cultural centre where you can learn more about the cultural and aboriginal history in the area.
This afternoon, join your guide to visit Uluru itself. Walk around the base and learn about the Mala people whose cave artwork you can see scattered at various points around the rock. You'll then watch the sun set illuminate the walls of nearby Kantju Gorge, complete with canapes and drinks.
Dinner this evening is an intimate private experience in a secluded alcove on the top of the dunes around the lodge, the perfect spot for a spot of after dinner stargazing.
Waking up before sunrise might not be what you had in mind for an ideal holiday, but when it means you get to see the hazy orange sun light up the rich red landscapes around Uluru, it's totally worth it. For a tranquil start to the day, watch the sunrise from Mutitjulu Waterhole and the sacred site of Kuniya Piti. Your guide will be able to share stories and spiritual beliefs about the site, so that you appreciate just how important this monolith is.
Head back to the Longitude 131 in time for breakfast and a last wander around the lodge grounds. Then receive a traditional aboriginal goodbye and head to Ayres Rock airport with your driver.
Here you'll catch a flight to Darwin, which has a quick stop in Alice Springs but should take around four hours in total. Once landed in Darwin, meet one of our drivers for a private transfer to your new lodge, Bamurru Plains.
Located on the edge of Kakadu National Park and a three-hour drive from Darwin airport this is a world away from the city and a world away from the dry landscapes of the red centre. Instead, expect lush wetlands, stunning rocky vistas, and abundant bird and wildlife. Settle in and enjoy the views tonight over dinner.
Today, along with your fellow lodge guests, enjoy a full day excursion into the Kakadu National Park. Home to some 2,000 plant species as well as wildlife including crocodiles, turtles and dingos, this is the wild Australia of your imaginations - and of the Crocodile Dundee films. Over the course of the day you'll visit some of the most spectacular natural formations in the Kakadu, including Ubirr Rock, Nourlangie Rock and the Arnhem Land escarpment. You'll also be introduced to the rich aboriginal heritage which exists in this part of the country and is exemplified through numerous amazingly well preserved rock art galleries.
Your day will include a bush picnic lunch, which provides the ideal opportunity to take in your surroundings, and you'll then be back at Bamarru Plains in time to watch the sun set over the river, with canapes and cocktails to send off a fantastic day of adventure.
DAY 9
Kick About in Kakadu
After the full on adventure of yesterday, today is yours to spend much more leisurely.
The lodge offers a selection of daily, guided wilderness activities which you can get involved with. These may include croc-spotting river cruises, air-boat safaris, four wheel drive safaris, wildlife viewing tours, or bush walks. Then, for moments in between these, spend some time relaxing by the pool and simply soaking up your scenic surroundings. A destination renowned for its birding, Bamarru is the ideal place to get into bird watching, and with the lodge staff on hand to help point out various different species you might find yourselves picking up a new hobby. Dinner is another luxurious affair and should be savoured as an integral part of the Bamarru experience.
Pack up your things and meet your driver to make the three-hour drive back to Darwin this morning. Once you arrive there you can catch a direct flight to Cairns, which will take around two-and-a-half-hours. Having landed in Cairns you'll then be met by another driver to make the drive up to the Daintree Rainforest and your next base, Silky Oaks Lodge. The journey should take just over an hour and have you arriving in the lush surroundings of the lodge by late afternoon.
After the empty deserts of the red centre and the vast wilderness of the Kakadu, the dense, verdant jungle here will be quite the change. Enjoy sparkling wine and canapes on arrival and then wind through the treetops on Silky Oaks' raised wooden platforms to sit down for dinner and drinks in the Treehouse Restaurant.
DAYS 11 & 12
Discovering Daintree
Over the next two days get acquainted with Australia's largest tropical rainforest, which covers over 4,500 square miles of land. Home to at least 600 species of animals and over 230 butterflies this is a nature lovers playground, and with your guides on hand to make it all come to life, you'll leave jungle experts.
During the course of your stay at Silky Oaks you can join an exploration walk with the Kubirri Walker Brothers, visit Cooya Beach, trek deep into the forest to find Mossman Gorge and enjoy daily yoga classes in your serene jungle setting. There are also bikes and river canoes for hire and you can take advantage of the free shuttle service to the nearby town of Port Douglas if you like.
On top of that, and likely a highlight of your stay after all of the walking you've been getting up to, is a one hour massage each, to be enjoyed in the beautiful Healing Water Spa which is nestled in the depths of the rainforest on the edge of a river.
DAY 13
To Hamilton Island
During your trip so far you've experienced city life, the desert, the wetlands and the rainforest. In our mind you're just missing one essential ingredient before you leave Australia - the beach! With that in mind, pack your bags and head back to Cairns airport with your driver, you can then check in for your flight and after an hour in the air, will find yourself on the beautiful Hamilton Island. A driver will be waiting to meet you at the airport and can then transfer you ten minutes down the road to your final lodge of the trip, Qualia.
With postcard perfect views across the turquoise waters of the Whitsunday's and the Great Barrier Reef, Qualia is the ideal place to finish up a luxurious Australian adventure. So raise a glass to the next few days in paradise.
With sand between your toes and sun on your faces the next three days will likely pass by in a blissful blur; a sunny haze of blue skies and even bluer seas. Dip in and out of the pool, don your snorkelling gear for a swim in the sea, and spend several hours snoozing in a hammock. We also suggest getting stuck into a good book and taking full advantage of the world renowned food on offer here. The sparkling wine and oysters tasting experience is a particular favourite of ours.
If that's not enough to satisfy your appetites for adventure, there are also a great number of optional activities to really help you make the most of your time here.
Take one last stroll along the beach before breakfast this morning and then finish packing up your things ready to go to the airport. Sadly, you're heading home. The journey begins with the quick drive to Hamilton Island airport, then an hour and a half flight to Brisbane where you will be able to check in for your international flight to the UK. As with on the way you won't be able to fly direct but there are various airlines and stopovers to choose from, either in Perth, South East Asia or the Middle East. Whichever you opt for, expect to land back tomorrow after around 23 hours flying.
After an action packed holiday, arrive back home. Depending on the routing you take, you should land back in London at around midday.
A Rough Idea of Price
Dependent on season, accommodation and activities
The estimated cost for this trip is £9,705 to £11,235 per person. The final cost of the trip depends on the way we tailor it especially for you. The final cost varies according to several factors, which include the level of service, length of trip and advance booking time. The exact price will be provided on your personalised quote. The average price for this trip is £10,215 per person.
A few of the benefits of travelling with us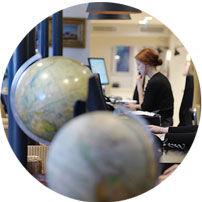 Get in touch
Our experts have the inside track on the destinations they sell and will tailor-make a holiday to your unique requirements.
Contact one of our Australia specialists