Itinerary Highlights
Eat your way around Melbourne with a local foodie guide
Compare sunrise and sunset views of the magnificent Uluru
Journey overnight on the luxurious Ghan train
Wildlife watch in Kakadu National Park
Find the only spot in the world where two world heritage sites - The Daintree Rainforest and The Great Barrier Reef - meet
Contact one of our Australia specialists + 44 (0) 20 3958 6120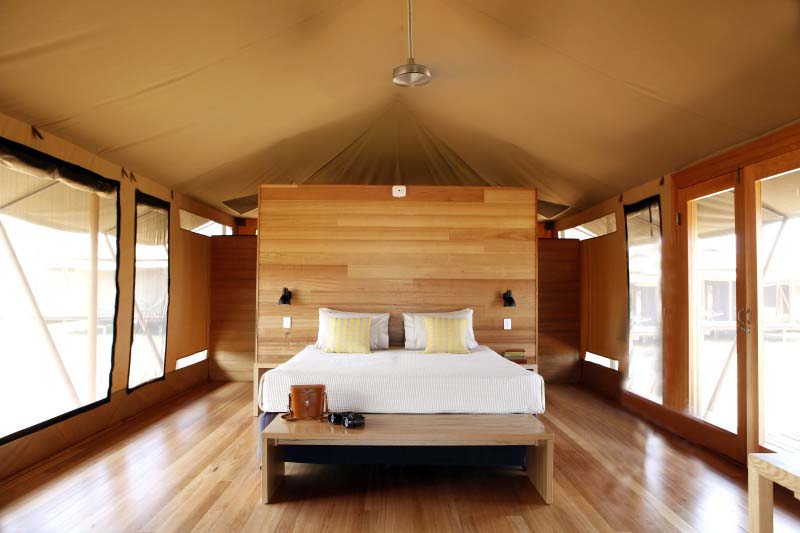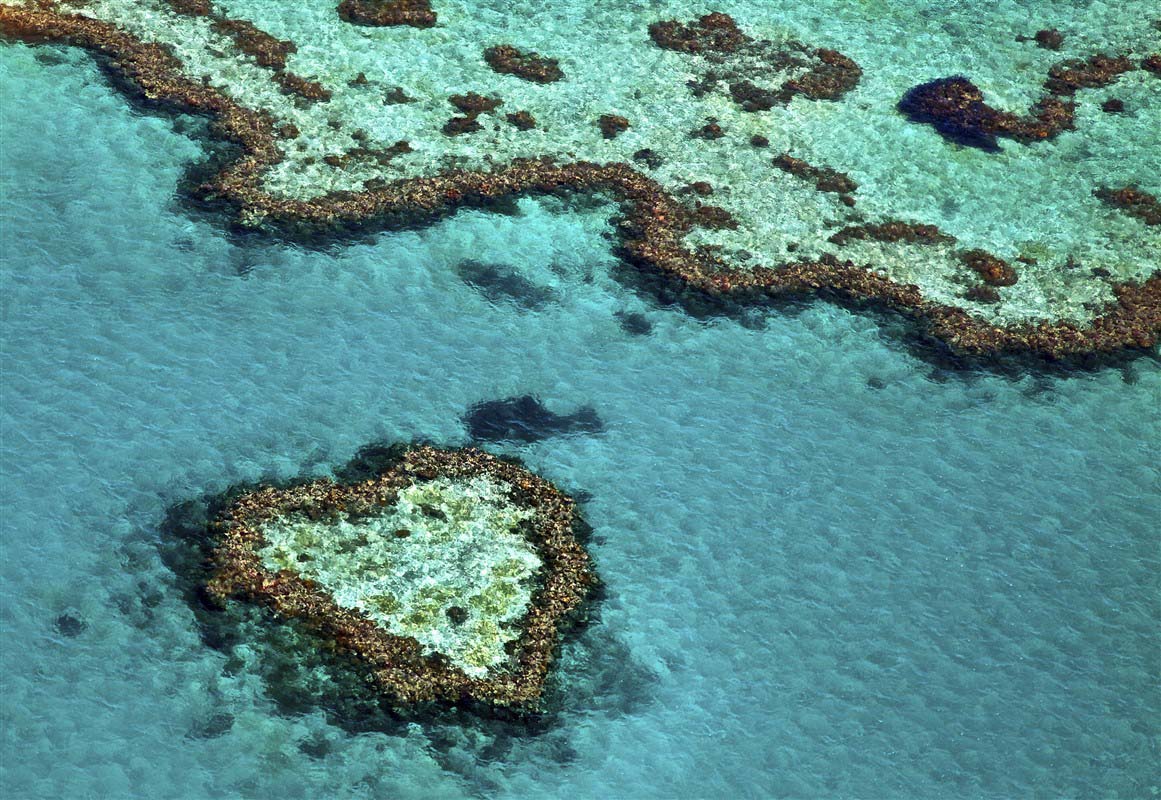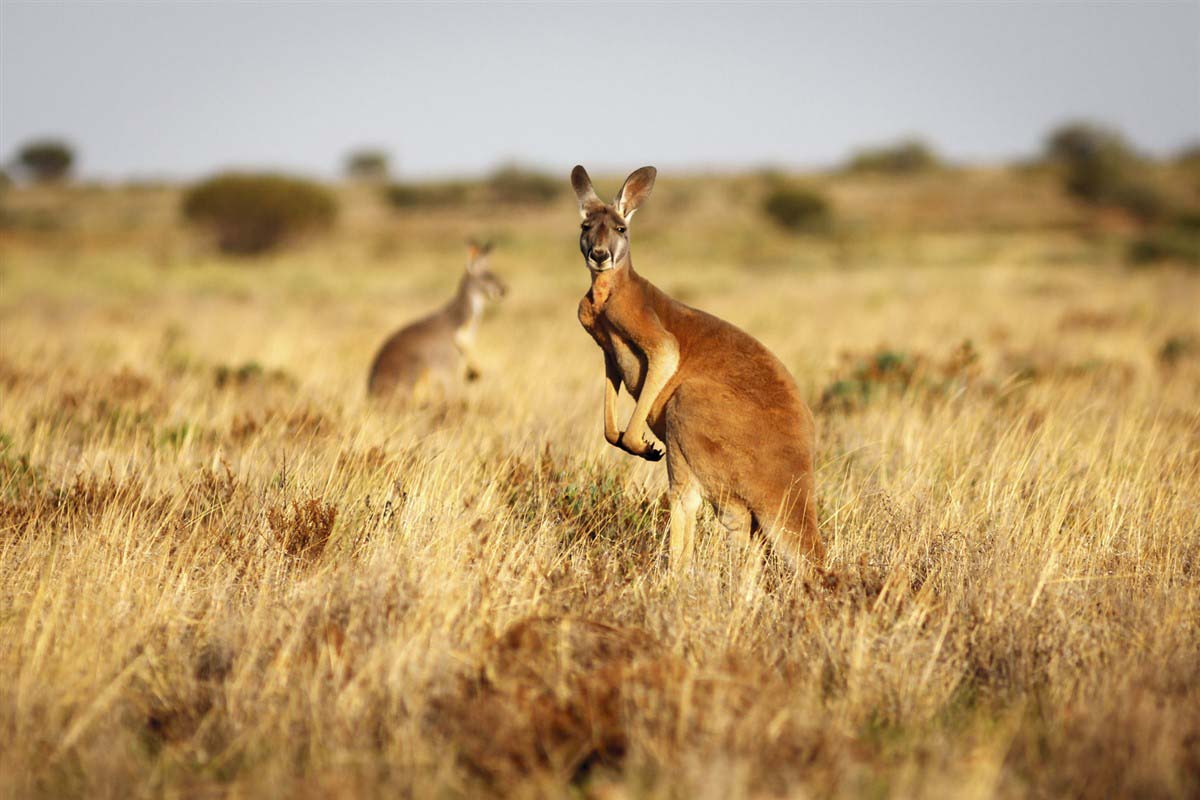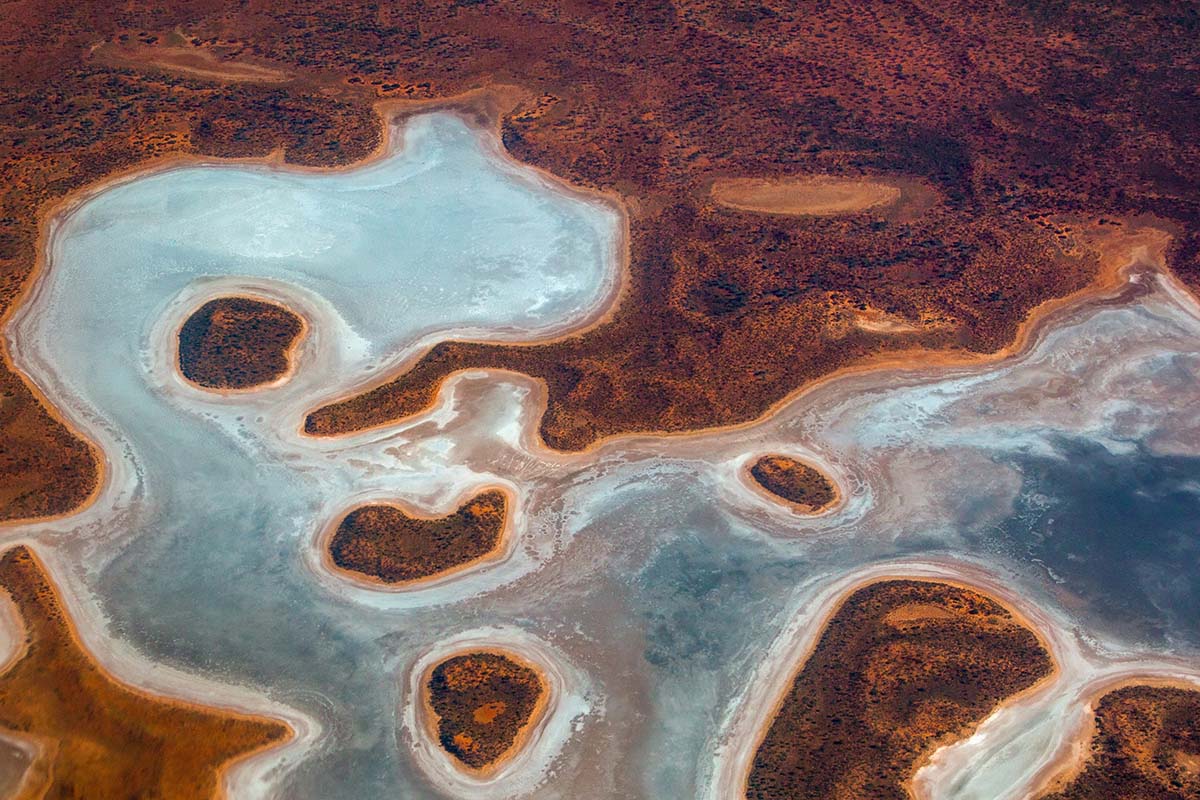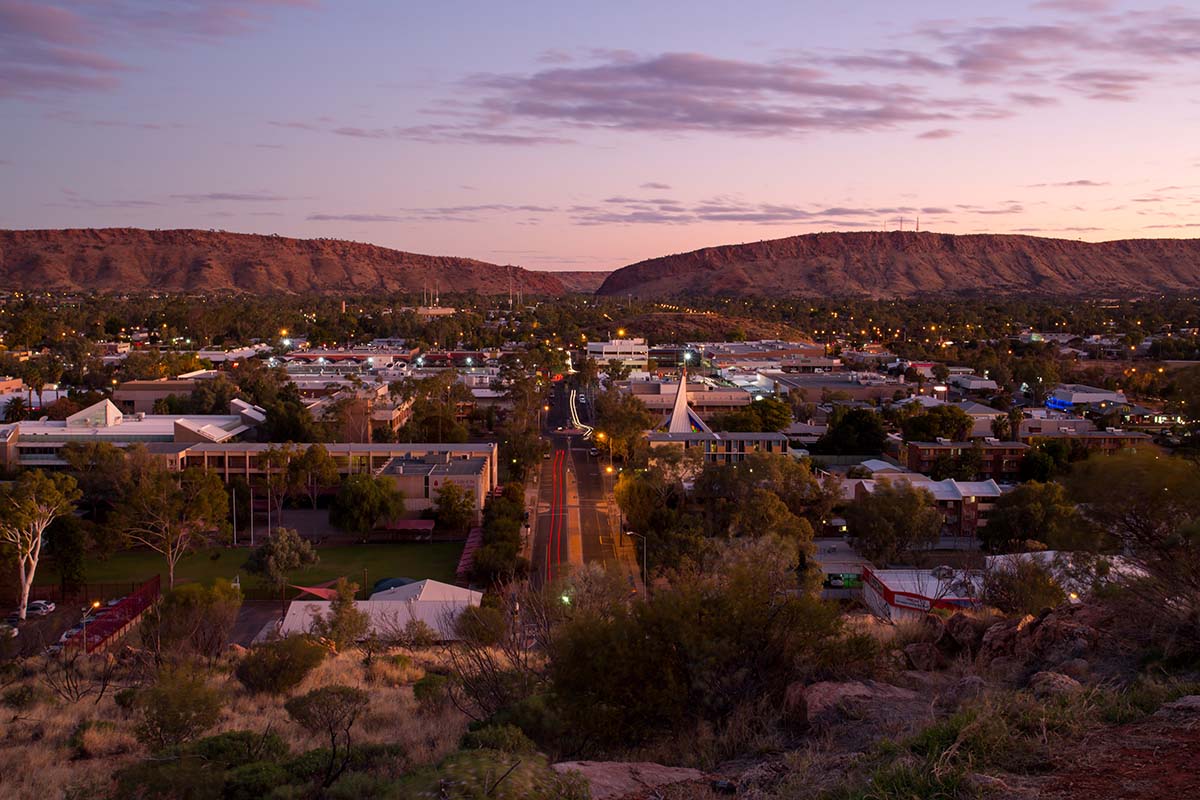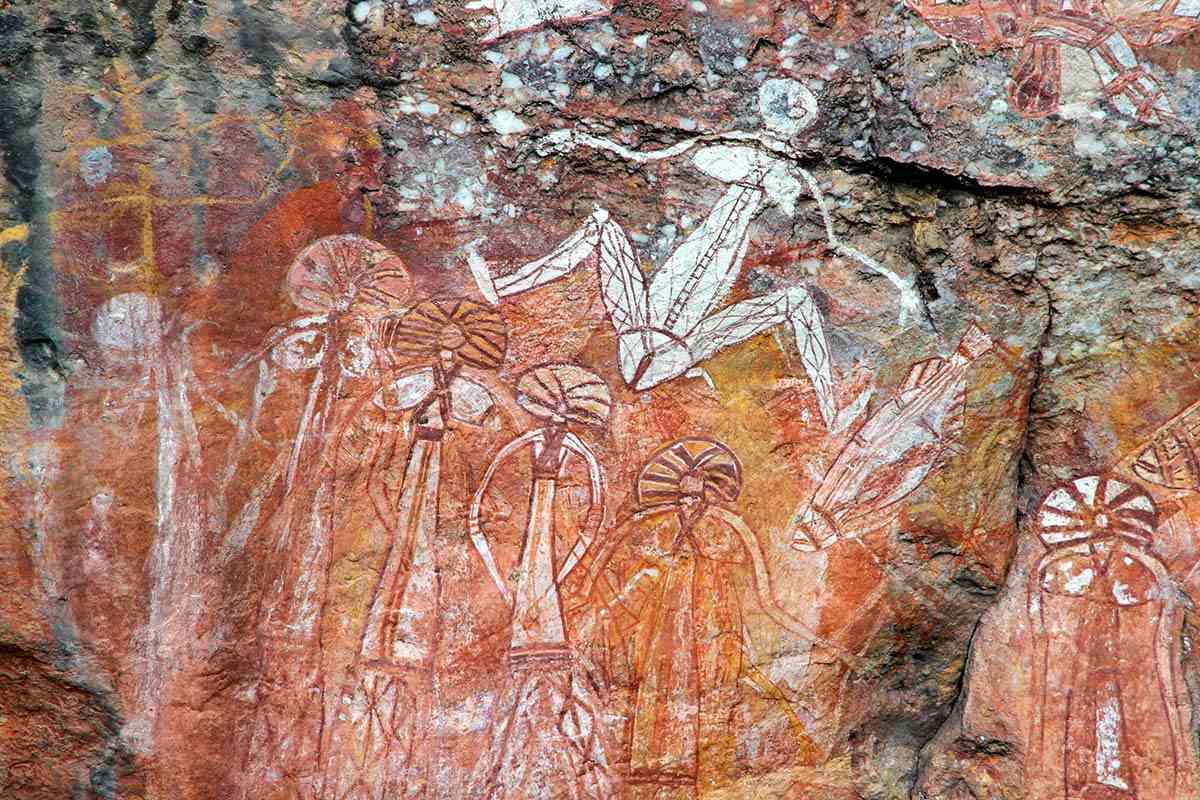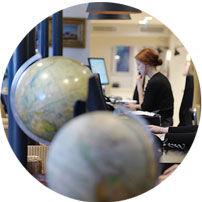 Start in Melbourne and then fly into the Red Centre to really begin this 17-day Aussie adventure. After watching the sunrise over Uluru, take the world famous Ghan train north for a few days in Kakadu National Park and then finally finish with some time on the beach.
Route
Everything is 100% tailored to you
DAY 1
International Flight
Today you will fly from London to Melbourne. There are several airlines flying this route - all with connections - so we can recommend the most suitable carrier and times for you. Whichever you opt for the flight time is likely to be around 23 hours and have you arriving tomorrow.
DAY 2
Arrive in Melbourne
You'll spend most of today flying due to the time difference and length of the flight. When you do land this evening our driver will be waiting to meet you for the short transfer to your hotel and bed.
DAY 3
Melbourne Meanderings
Enjoy a lie-in this morning and then head out into this most vibrant of cities for breakfast at one of the many coffee shops and cafes. Melbourne has earned itself the title of Australia's 'capital of cool', in no small part due to the fantastic food and drink scene. After breakfast you might like to browse some of the vintage shops too. This afternoon, join a local guide to continue the foodie theme with a guided tour of the city's culinary highlights. During the course of the walking tour you'll sample Chinese dumplings, French-style sweet treats and finally Italian-inspired gelato with a view in one of the many rooftop bars. As you walk you'll also learn more about the city's culture, history and melting pot of influences.
Following your day in Melbourne yesterday, today see another side to the state of Victoria on a daytrip to the You Yangs Park, just 45 minutes from the city. With an expert guide on hand you'll visit the You Yangs Park and Serendip Wetlands National Park. Follow your guide's lead and quietly wander through the gum trees and grasslands while keeping an eye out for koalas and kangaroos. At lunchtime you'll enjoy a picnic lunch under the shade of a tree and hopefully with some wildlife passing by as you eat.
After a magical day getting up close to some of Australia's endemic wildlife, head back to the city for dinner.
Today you will head away from the city to the brilliantly barren Red Centre. You'll be transferred to the airport for the three-hour flight to Ayers Rock airport, where you will be collected and transferred to your new lodge. Spend some time getting to know your surroundings with a stroll around the lodge grounds this afternoon, and perhaps cool off with a dip in the pool. Then, as the sun starts to set, head to the signature restaurant which overlooks iconic Uluru (as Ayers Rock is now known) itself. As you watch the sun set you'll be served a delicious four course meal and a bottle or two of famously good Aussie wine.
See some of the Red Centre's (and in fact Australia's) most iconic sights today. It's an early start so that you can make it to Kata Tjuta in time for sunrise. When you arrive, head to the viewing platform to see the sun light up the sites 36 domes. You will then have a picnic breakfast nearby before starting to explore Walpa Gorge, famed for the wind (walpa) that whistles through it. Throughout the morning as you walk your guide will offer up interesting facts about the spirituality and geology of the area. Following a pit-stop lunch at your lodge, this afternoon is all about Uluru. Join your guide to walk right around the seven-mile base of the rock which is the most mystical and culturally significant monolith in Australia. As you make your way around the base, your guide will tell you stories associated with prominent tjukurpa (aboriginal creation stories). This full base walk gives you the opportunity to truly immerse yourself in the culture and history of this amazing place.
You saw Uluru yesterday afternoon, but there's something even more special about seeing it in the morning light which makes getting up early for the second day in a row well worth it. As well as exploring the site and taking in its beauty you will also stop for a picnic breakfast. The afternoon is then yours to relax and enjoy your last few hours in the Red Centre. In the early evening you'll be transferred to the train station in Alice Springs from where you will board the famous Ghan Train for an overnight journey to Darwin.
Settle into your comfortable and traditional cabin and enjoy a delicious dinner on board as you start the journey northwards.
Wake up to a change of scene this morning as you find yourself heading towards the Top End of the country. After a fresh breakfast in the dining carriage the train stops for a few hours to let you get off and explore the rugged terrain along the banks of the Katherine River. Take a boat cruise through the gorge, learning about the indigenous Jawoyn people as you drift. Alternatively, you could opt to visit a working cattle station and enjoy a live demonstration of the art of horse-breaking, watch the Riverboyne Dog Team working cattle, goats or ducks in harmony and even be treated to a performance of some live music. You can also upgrade your Outback afternoon with a scenic flight over Kakadu and Nitmiluk National Parks.
Afterwards it's back on the train as you continue the journey towards Darwin with lunch and some time to relax on board first. When you arrive in Darwin in the evening a driver will meet you at the station and transfer you to your hotel.
Wake up and meet your driver in reception this morning to begin the journey to Kakadu National Park, which will take around two hours. Kakadu National Park is a nature lovers paradise, with varied landscapes that include waterfalls, rocky escarpments and lush rainforests, all which are still incredibly unspoilt. As you arrive at your lodge, settle in for the next few days and then go out on a walk to get to know the area, perhaps even spotting a few crocodiles.
Over the next two days enjoy time to unwind, relax and start to feel at one with nature. You'll wake up to the sound of birdsong from the woodland surrounding your camp, then eat fresh and locally sourced cuisine and spend plenty of time simply enjoying the scenery. In between all this relaxation, join your guide to enjoy some activities. Whether cruising across a nearby billabong (an oxbow lake) on an floatplane while spotting birds, or mountain biking around the area, you'll have plenty to keep you occupied here. Kakadu is also well known for its aboriginal history so make sure you ask your guide to enlighten you with some stories.
In the evenings the camp deck is the perfect place to sit and sip some delicious local wine while enjoying the peaceful surroundings and watching the world (and wildlife) go by.
Today you'll leave Kakadu behind and head to the beach for the final few days of your holiday. The journey begins with the drive back to Darwin where you'll be dropped at the airport in good time for your flight to Cairns. The flight time is two-and-a-half-hours and when you land you'll be met by a driver for the further hour-long drive to your beach base just outside of Port Douglas.
By the time you've settled in there will just be time for a quick drink or two before sunset and then dinner.
DAY 13
Great Barrier Reef
The Great Barrier Reef is one of the Seven Natural Wonders of the World and the only living organism that can be seen from space, so it really should be on your bucket list. Today, venture out to see some of this world-famous reef aboard a luxury catamaran. You'll set off from Port Douglas and sail for an hour until you reach the Low Isles, twin islands set in a Great Barrier Reef lagoon. The white sandy beach and clear, calm lagoon waters here are perfect for sunbathing and snorkelling and you can happily while away several hours enjoying life above and below water. In particular you'll want to keep your eyes peeled for clownfish and turtles, which the accompanying marine biologist will help you spot.
Lunch will be served on board at some point and you'll be back at your hotel in time for dinner.
It's been a busy holiday so far and you've had your fair share of early starts too, so today is all about relaxing. Start with a leisurely lie-in and breakfast and then head down to the beach. From the comfort of the soft sand, look up on the rainforest behind you and enjoy the fact that you'll be sitting in the only place in the world where two UNESCO World Heritage Sites (the Great Barrier Reef and Daintree Rainforest) meet. After a few hours of sunbathing you might like to join one of the guides for a nature and garden walk to learn more about the local flora and fauna, or head back to the lodge to listen to a talk by one of the Kuku Yalangi aboriginal elders. Other activities we can arrange include a spa treatment in the rainforest spa, or sea kayaking with a guide in search of turtles, stingrays, dolphins and dugongs.
This evening, dine on fresh local cuisine and reflect on what a holiday its been as you look forward to your final day.
DAY 15
Daintree & Cape Tribulation
As today is your last day we've organised a fun-packed full-day guided tour to Daintree Rainforest with a guide. You'll be collected from your hotel to begin the day. Start the fun with Mossman Gorge and Daintree River where you'll spot crocodiles, butterfly's and stunning birdlife on a cruise. Next see the view from Alexandra Lookout which sweeps from the Daintree River Estuary to the Coral Sea. Your lunch spot is at Cape Tribulation and you then head on to Noah Valley, a World Heritage protected private property which supports some of the most spectacular, pristine rainforest found anywhere in the world. Wander through the forest with your guide, stopping for a swim in the stream that runs through it and learning all about the myriad plants and their herbal uses.
On the way back to your lodge there will be a brief ice cream stop and then you can freshen up before your final holiday supper.
Sadly it's time to head home today, so pack up your things and meet your driver in reception to begin the journey. You'll first be driven an hour back to Cairns airport to check in for your international flight home. As with the outbound journey there are numerous airlines and routes to choose from but the overall journey time from Cairns to London is about 24 hours.
You'll most likely land into the UK in the early hours of this morning.
A Rough Idea of Price
Dependent on season, accommodation and activities
The estimated cost for this trip is £7,000 to £8,845 per person. The final cost of the trip depends on the way we tailor it especially for you. The final cost varies according to several factors, which include the level of service, length of trip and advance booking time. The exact price will be provided on your personalised quote. The average price for this trip is £7,370 per person.
A few of the benefits of travelling with us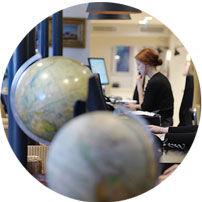 Get in touch
Our experts have the inside track on the destinations they sell and will tailor-make a holiday to your unique requirements.
Contact one of our Australia specialists