Itinerary Highlights
Explore the hidden gem that is Stradbroke Island
Spend three days walking the Scenic Rim Trail, enjoying stunning views and challenging summits
Flip your hair back like a Herbal Essences model in the iconic Millaa Millaa Falls
Snorkel on the Great Barrier Reef
Contact one of our Australia specialists + 44 (0) 20 3958 6120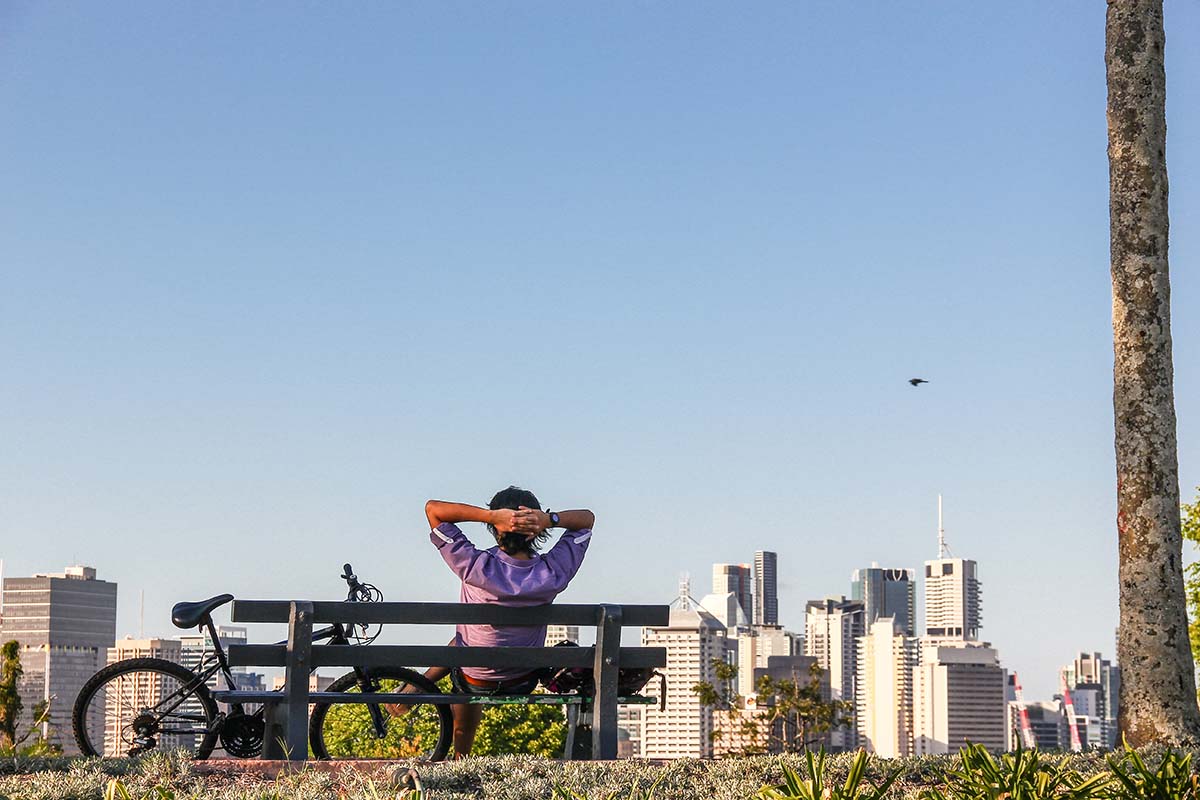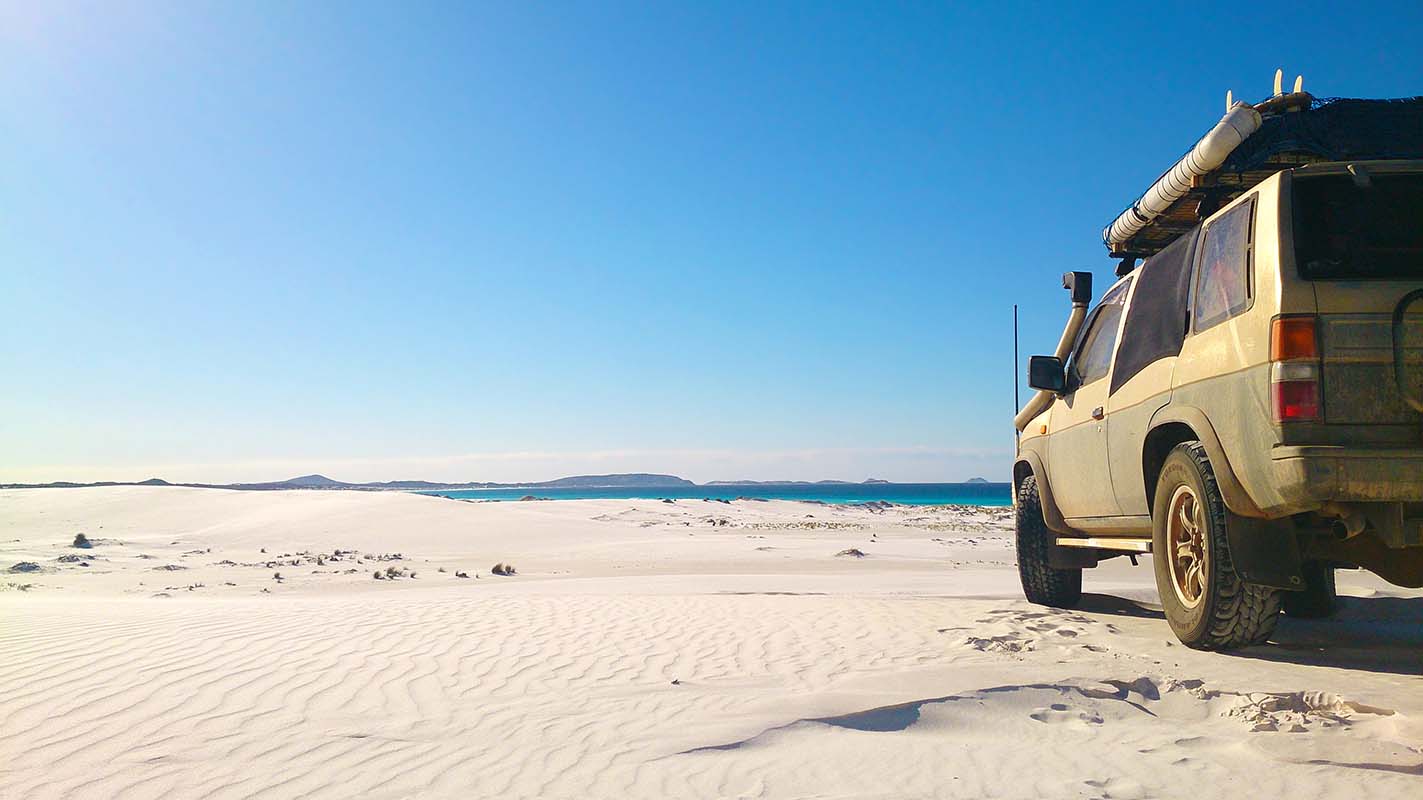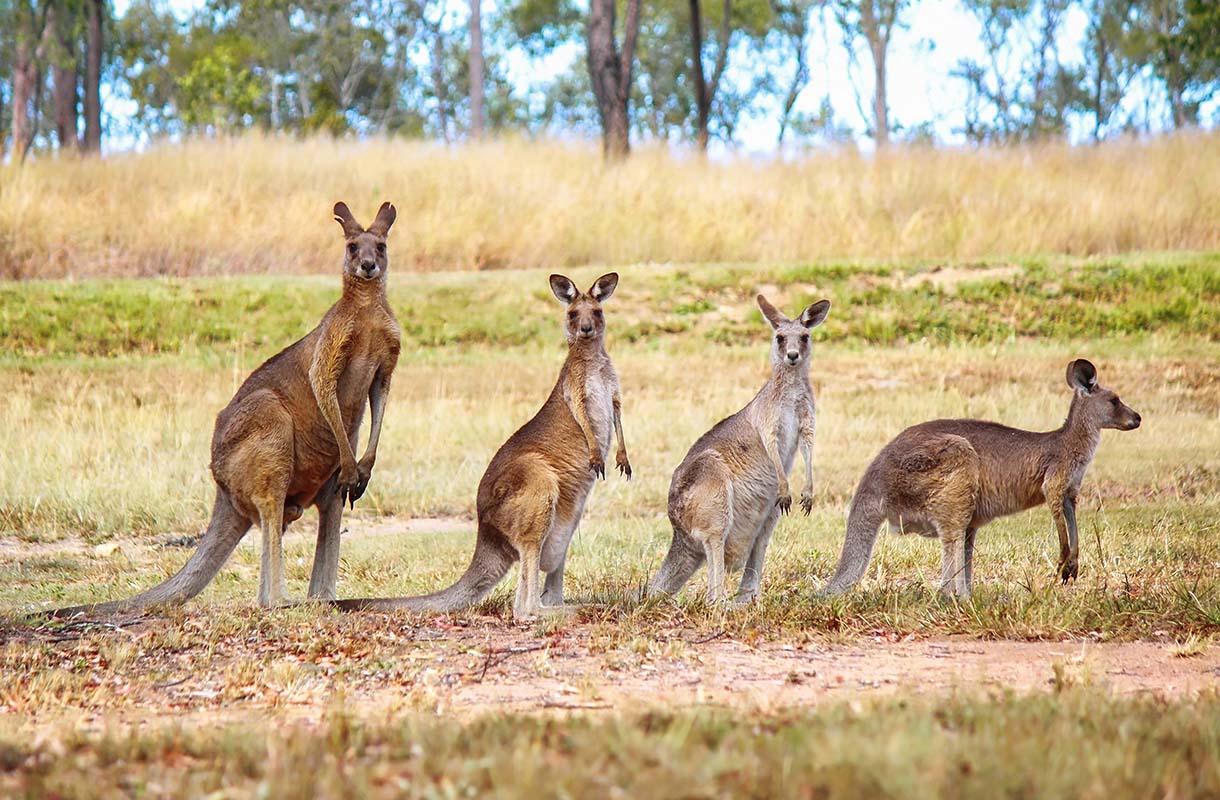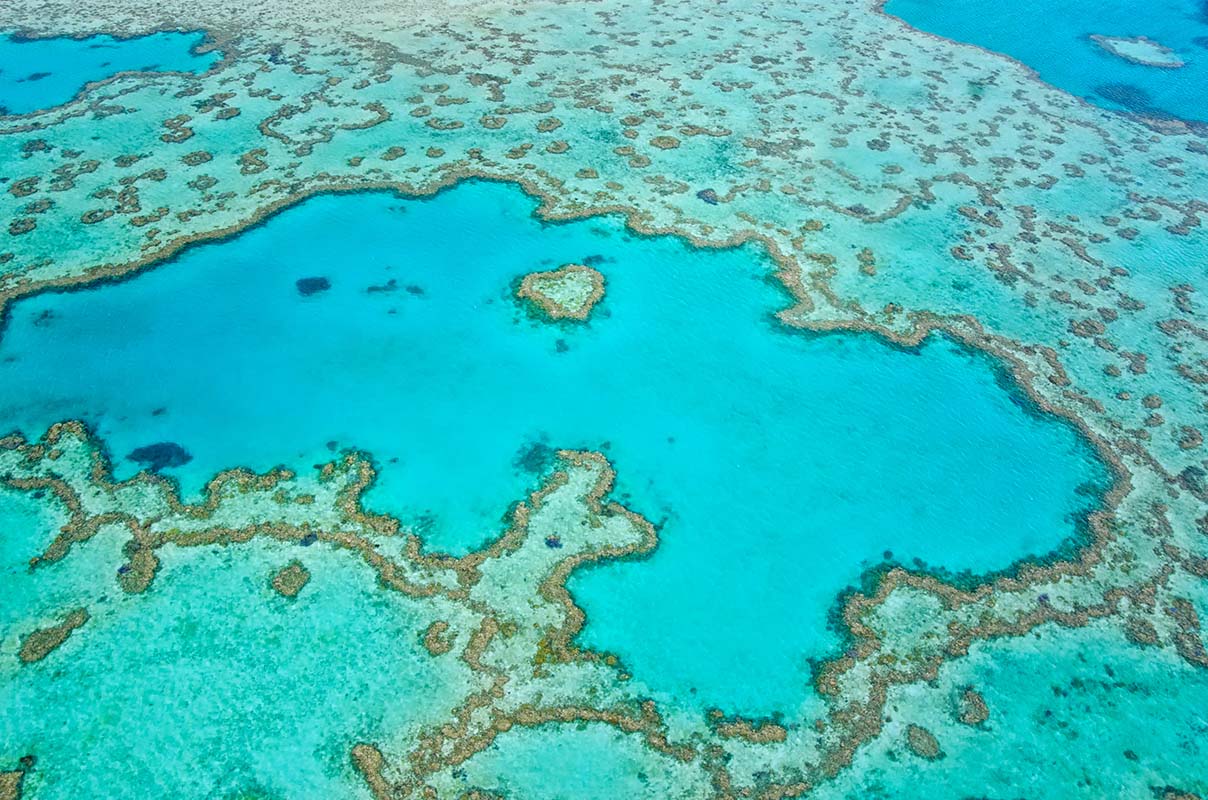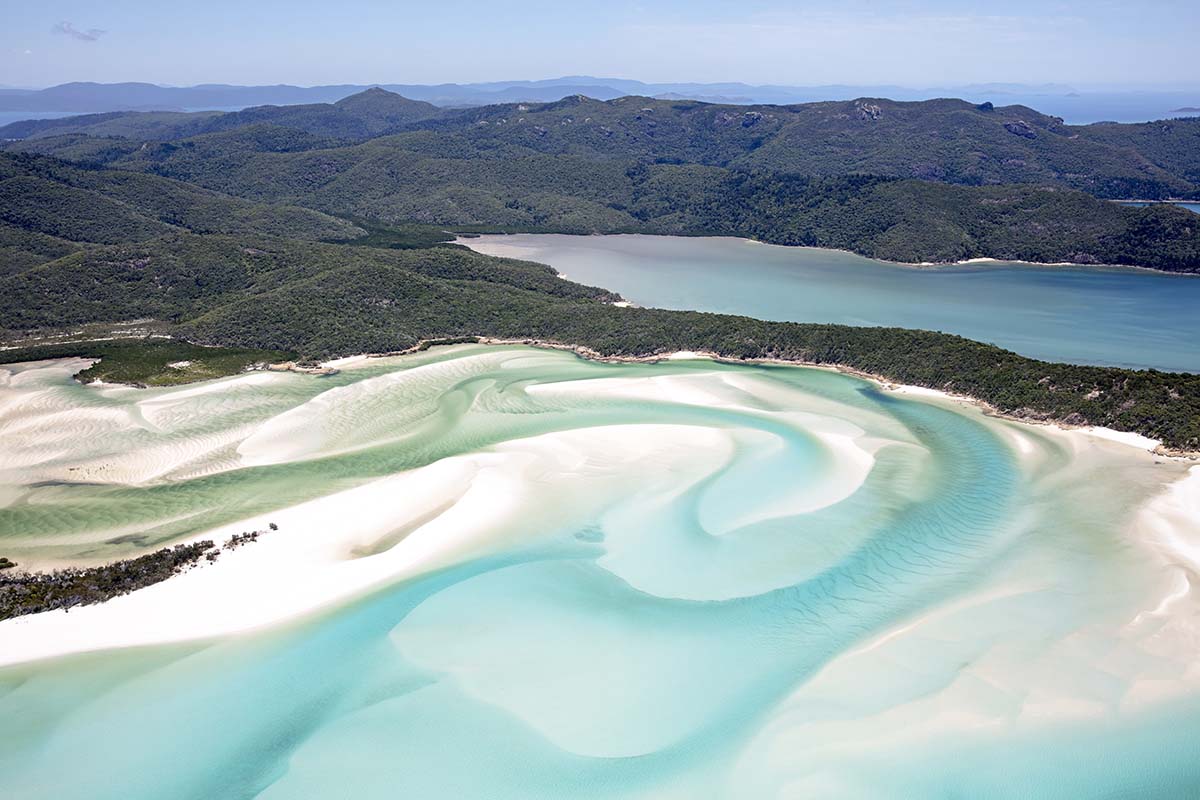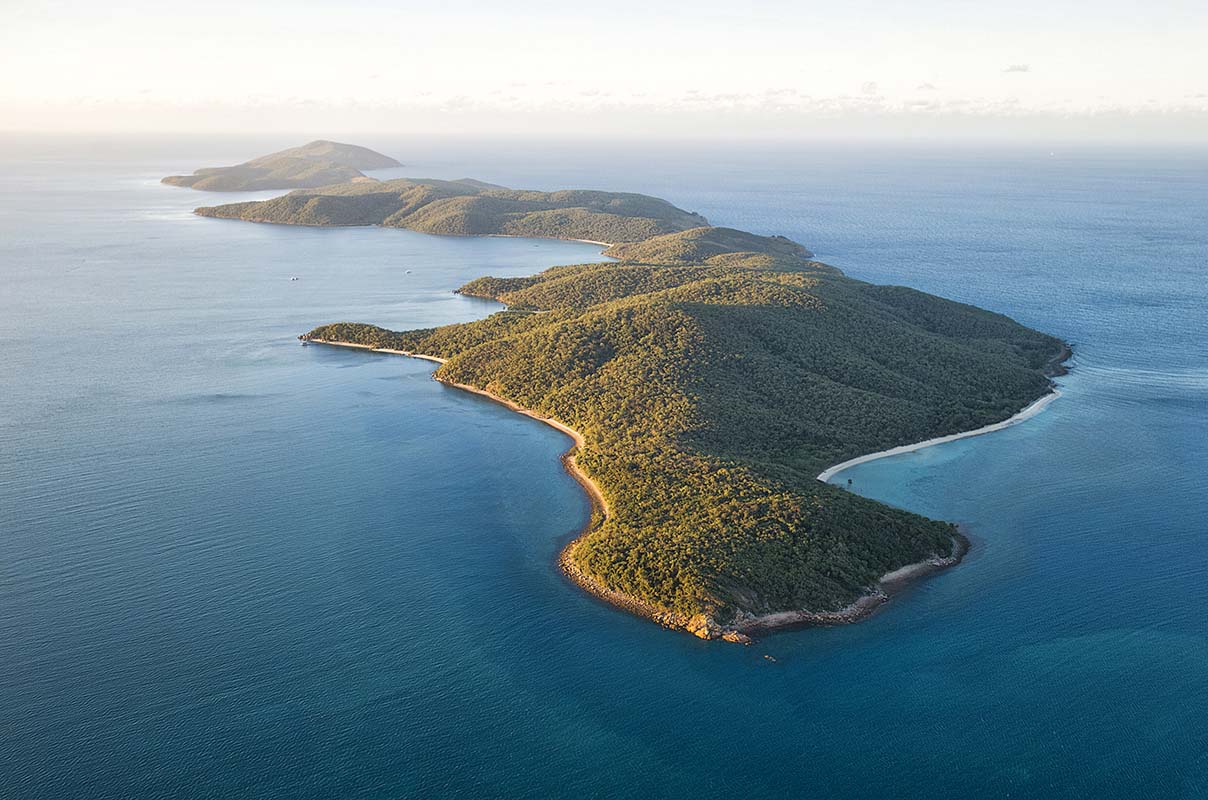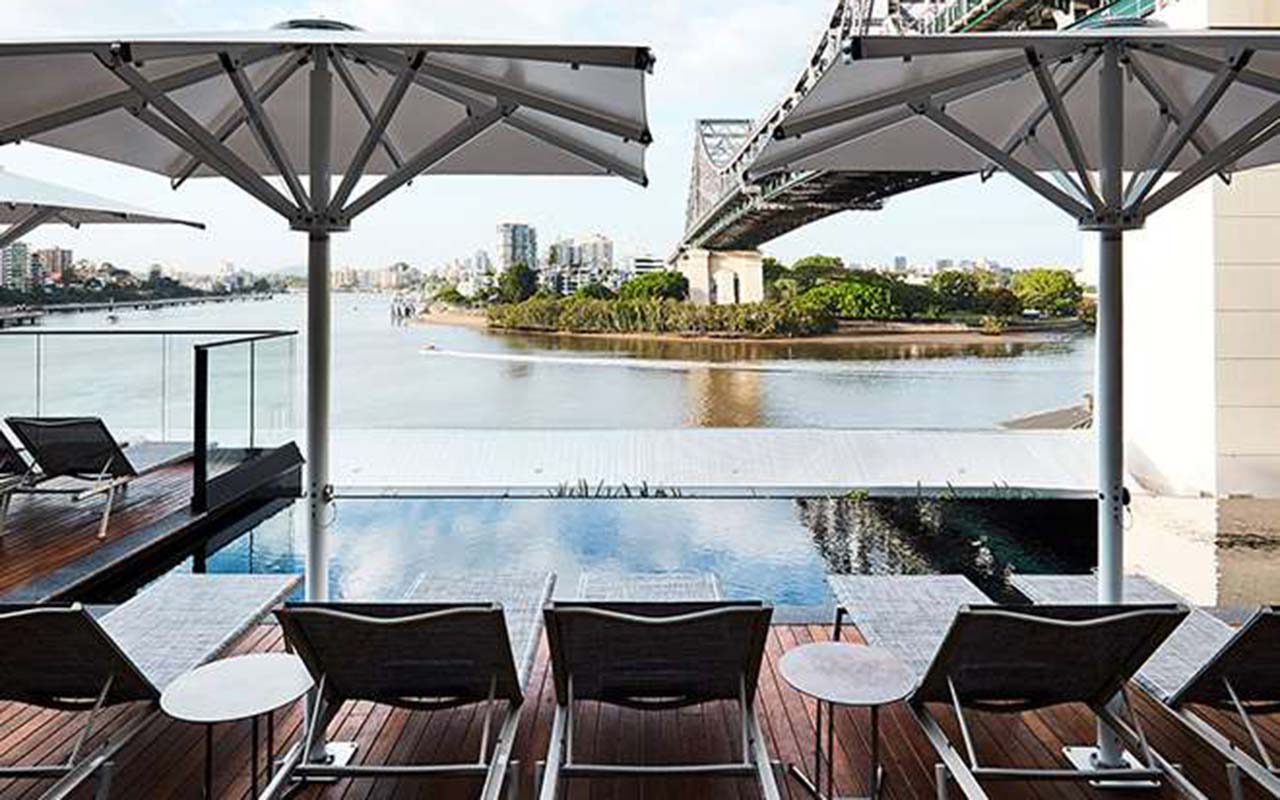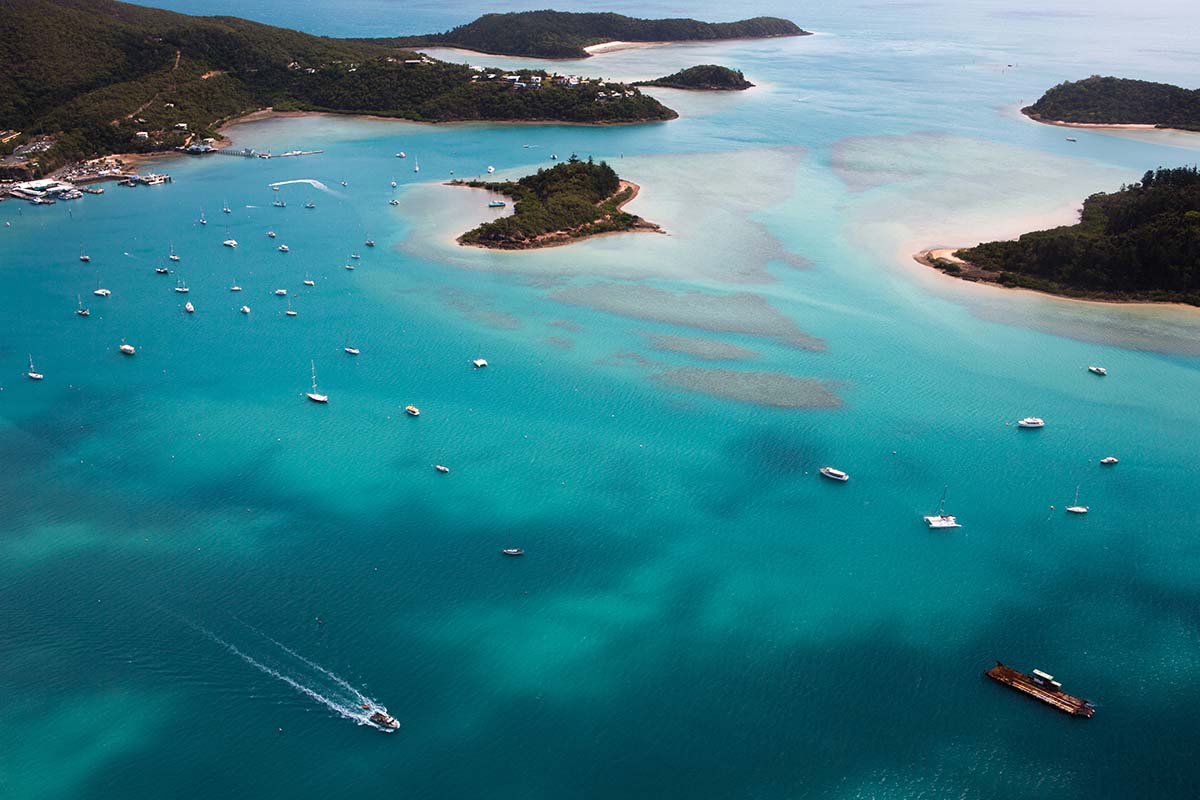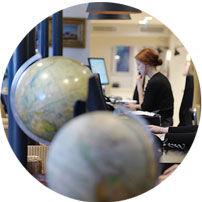 Queenslanders will tell you that their state is best because it offers all the most iconic Australian experiences in one, and while we hate to have favourites, they've got a pretty good point. Spend 15 days here and experience Brisbane city life, the stunning Scenic Rim Trail, the Atherton Tablelands, Daintree Rainforest and the Great Barrier Reef - not a bad combo, eh?
Route
Everything is 100% tailored to you
DAY 1
International Flight
Head to the airport for your flight to Australia this morning. To get to your final destination of Brisbane you'll need to stop en route from London so let us know your preferences and we'll find the right route for you, and can even work a short break in the connecting destination into the itinerary. Whichever route you choose, you're looking at around 23 hours of total flying time, landing tomorrow.
You'll have spent the best part of today on the flight but when you arrive in Brisbane you will be met by a friendly member of our team in arrivals. After a short drive you'll then be dropped at your hotel in Brisbane city centre. To best combat jet lag, we recommend fighting the urge to simply crash into bed and instead heading out for an evening bite to eat so you can settle into your new time zone. Our detailed destination Dossier will recommend a few hot spots.
DAY 3
South Bank and Street Food
Treat yourself to a lie in for as long as jet leg allows this morning, then head out for brunch. We have left the morning free for you to spend as you please but suggest heading to the South Bank, where you'll find numerous restaurants, buskers, the iconic Brisbane sign and even a man-made beach.
Spend time here eating and wandering as you soak up the lovely, sunny atmosphere. You might also like to venture across the river to the Botanical Gardens if you're seeking a little more peace and quiet.
Come this evening, prepare for a fun-filled 'bikes and bites' adventure as you meet your local guide to navigate to a popular street market on bicycles. Once there you'll be able to try a range of delicious local and international cuisine and listen to live music with a craft beer or two, before returning to the Southbank on a river cruise.
Stradbroke Island is a little local's secret that we're letting you in on today. Just 40-minute's drive and a 25-minute ferry ride from the city centre you'll find the stunning 'Straddie', which is the second largest sand island in the world. Spend a full day with a private guide and a 4x4 and explore the islands from top to bottom. As well as strolling along gorgeous beaches and swimming in cool tea tree lakes, you'll spot wildlife from koalas to kangaroos and maybe even dolphins or whales (in season). Hike up to a lookout to enjoy the ocean views and then finish the day with a gourmet Australian barbeque on the beach.
You'll then be back in Brisbane in time for a few drinks before bedtime.
After a few days settling into Aussie life and acclimatising in the city, today the real adventure begins as you head off on your four-day hiking trip along the Scenic Rim Trail. After arriving at the walk base from Brisbane you'll start with a safety briefing and overview of where you'll be walking over the next few days. By this point raring to go, you then set off for Mount Mitchell and the three-mile trek to the summit. As you trek, your guides will focus on the rich history and rare flora and fauna of the region and keep you entertained while walking with tales of explorers past. Enjoy spectacular views of the rainforest and have a picnic lunch at the summit with views of your eco-tent accommodation for this evening.
After lunch you'll then head into the Spicers Peak Nature Refuge and a vast eucalyptus forest, walking on until you stop for afternoon tea at the side of a bubbling creek. The day comes to a close at the lodge after about eight miles walking in total. Here you can enjoy showers, dinner and some stargazing before a well-deserved sleep.
DAY 6
Culture and Adventure
Today is less about the walking (though don't worry - there will still be around four miles of it!) and more about the region's indigenous culture. Set off this morning with your aboriginal guide and learn how his Ugarapul tribal ancestors have lived for 50,000 years off the various plants and bush tucker in the Millarvale Creek area. Your guide will offer various demonstrations and is on hand to help you really get under the skin of the culture, so make the most of his immense knowledge.
Head back to camp in time for wood fired pizzas for lunch and then you have a more relaxing afternoon ahead. Learn how to make aboriginal instruments, weapons and art, and listen to stories of brave battles and ingenious discoveries. Wind down over another starlit dinner and drinks around the campfire.
DAY 7
Paths Less Travelled
Lace up your walking boots again today and set off for the longest (but most rewarding) day of hiking on the trail. Start by passing through Oakley Creek, where you'll spot more wildlife, and then begin your ascent up to Spicers Peak. Persevere with the uphill walking and you'll be rewarded with stunning views as you pass the tree line and look out onto the Great Dividing Range and Mount Mitchell. As you continue climbing, the terrain will get tougher and your guide will help you use ropes to steady yourself. As you reach the peak, stop for lunch and rejoice in your climbing achievements, then get back on the track and push on for the final two hours of the day.
After walking a grand total of around ten miles today you'll eventually reach the summit of Cradle Mountain, and Spicers Peak Lodge. Cool drinks and towels will be waiting for you here and a celebratory toast is very much expected!
Finally, end the day with a short road transfer back to the camp, where dinner and more celebratory drinks will be served.
With tired legs and sore feet, wake up proud of your achievements and possibly relieved that your walking days are behind you - for now. When you've polished off breakfast in the sun, finishing packing up your bags and then head back to Brisbane via private transfer. The rest of the day is yours to spend at leisure, perhaps re-visiting a favourite spot on the South Bank, or taking in the art in the Queensland Gallery of Modern Art. Or you could head out of town to visit the Lone Pine Koala Sanctuary. Our Dossier will help you find the perfect restaurant for dinner before you continue on your travels tomorrow.
Your Queensland adventure continues this morning as you are transferred from your hotel to Brisbane airport to catch a domestic flight north to Cairns. After two-and-a-half-hours in the air you'll land in the heart of the tropical coast ready to pick up your hire car. From there, belt up and hit the road. You'll be driving inland to the Atherton Tablelands and your next accommodation, nestled within the trees. It should take around an hour-and-a-half from the airport so you'll arrive in time to spend the afternoon at leisure, perhaps exploring your beautiful surroundings on a bush walk.
DAY 10
Touring the Tablelands
Rather more unexplored than the neighbouring coast and Daintree Rainforest, the Atherton Tablelands are just as much of a scenic and wildlife wonder. Spend today at driving, walking and swimming your way around some of the 25,000 square miles of diverse plateau land. One of the major attractions in the area is the so called 'waterfalls circuit', a 10-mile driving circuit which includes the stunning Millaa Millaa falls (of Herbal Essences fame). We suggest combining some of the falls with visits to the Mamu Rainforest Canopy Walkway, where you can walk among the tree tops; Mount Hypipamee Crater National Park, which is home to a stunning crater lake, and the Mungalli Creek Cheese Factory, which needs no explanation.
If that doesn't tickle your fancy then simply head out in your car and see what you find, or go walking in search of kangaroos, birds, platypus and more.
Time flies when you're having fun and all too quickly today marks the start of the final chapter of your trip. Say goodbye to the tablelands and hop in the car to make the short two hour drive north-east to the coast. Here you'll be staying almost on the meeting point of two UNESCO recognised regions, The Great Barrier Reef and The Daintree rainforest. This is the only place in the world that two UNESCO sites meet like this, which gives you some idea of the beautiful setting you're heading for.
When you arrive, check in and then spend the afternoon exploring the area, either on the beach or in the middle of the lush trees that surround your hotel. Keep an eye out for wildlife too: land and water-based wildlife are both abundant here.
DAY 12
Discovering Daintree
When in this part of the world, visiting the world's oldest rainforest is a must. Spend a full day discovering the multitude of wonders in the ancient Daintree Rainforest today with a guide on hand to make sure you don't miss anything.
Start the day as you mean to go on with an exhilarating zip-line through the tree canopies, then embark on an interactive walk through the rainforest where your guide will point out various flora and fauna. As you navigate you'll also come across some amazing untouched beaches and lookouts.
Finish up the adventure as you enjoy a wildlife cruise on the Daintree River and keep your eyes peeled for saltwater crocodiles. Then stop for a hearty lunch and head back to your hotel in the late afternoon.
DAY 13
The Great Barrier Reef
You explored the rainforest yesterday, which means today it's time to see the reef. We have booked you onto a small group boat tour, during which you'll have chance to see exactly what makes the Great Barrier Reef so great. You'll be transferred to the boat and will then set sail on a 90-minute cruise to the edge of the continental shelf. On the way the crew often encounter dolphins, whales and manta rays so have your cameras prepped.
At the first stop you'll be kitted out in snorkelling gear and briefed by the crew before jumping in to start exploring the wonders of the reef. Over the course of the day the onboard marine biologist will conduct various guided snorkels which give you chance to identify some of the 1,500 fish and 400 coral species, and participate in the research and monitoring programme, which is conducted to help maintain sustainable tourism on the reef.
After a lunch break there is time for more snorkelling and before boat cruises back to dry land as the sun starts to set.
The last day of a holiday is always an important one; it provides time to sit back and reflect on all that you've done and to pack in anything that you haven't yet enjoyed. Though we're pretty sure you've had a taste of almost all the best Queensland has to offer on your trip so far, there might be one or two things you want to make sure you do today. From taking a guided tour of a coconut plantation or getting all Attenborough on a guided nature walk to meeting members of the local indigenous community, there is something for everyone here. And if you'd prefer a lazy day, the beach is just steps away where there's a sun lounger with your name on it.
Top off the day with dinner in the treetops and a toast to a great holiday.
Begin your journey home this morning with a final Aussie breakfast and then the short drive to Cairns airport. Here you'll drop your hire car off and check in for your flights. As with on the way you'll be connecting somewhere en route back to the UK and the journey will take around 23 hours, landing tomorrow.
A Rough Idea of Price
Dependent on season, accommodation and activities
The estimated cost for this trip is £3,930 to £5,675 per person. The final cost of the trip depends on the way we tailor it especially for you. The final cost varies according to several factors, which include the level of service, length of trip and advance booking time. The exact price will be provided on your personalised quote. The average price for this trip is £4,365 per person.
A few of the benefits of travelling with us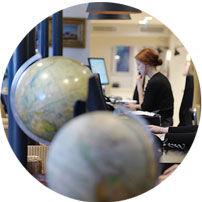 Get in touch
Our experts have the inside track on the destinations they sell and will tailor-make a holiday to your unique requirements.
Contact one of our Australia specialists