Itinerary Highlights
Climb the domed roof of the Adelaide Oval for great city views
Go exploring in the outback and the mountains around the Flinders Ranges
Spot hundreds of wandering wallabies on Kangaroo Island
Learn to surf on Bondi Beach
Contact one of our Australia specialists + 44 (0) 20 3958 6120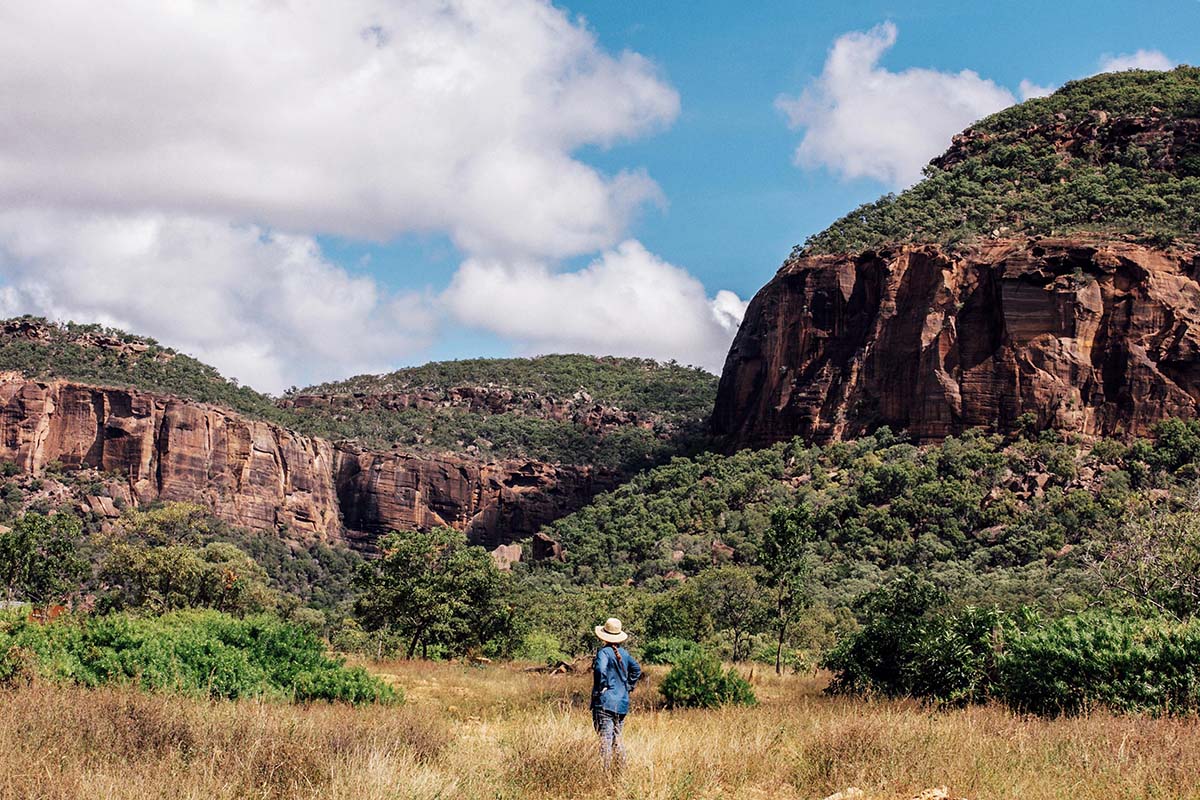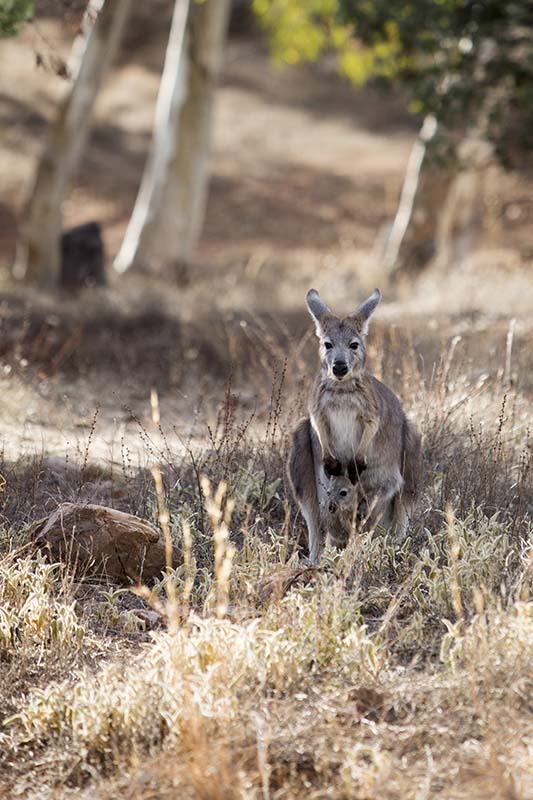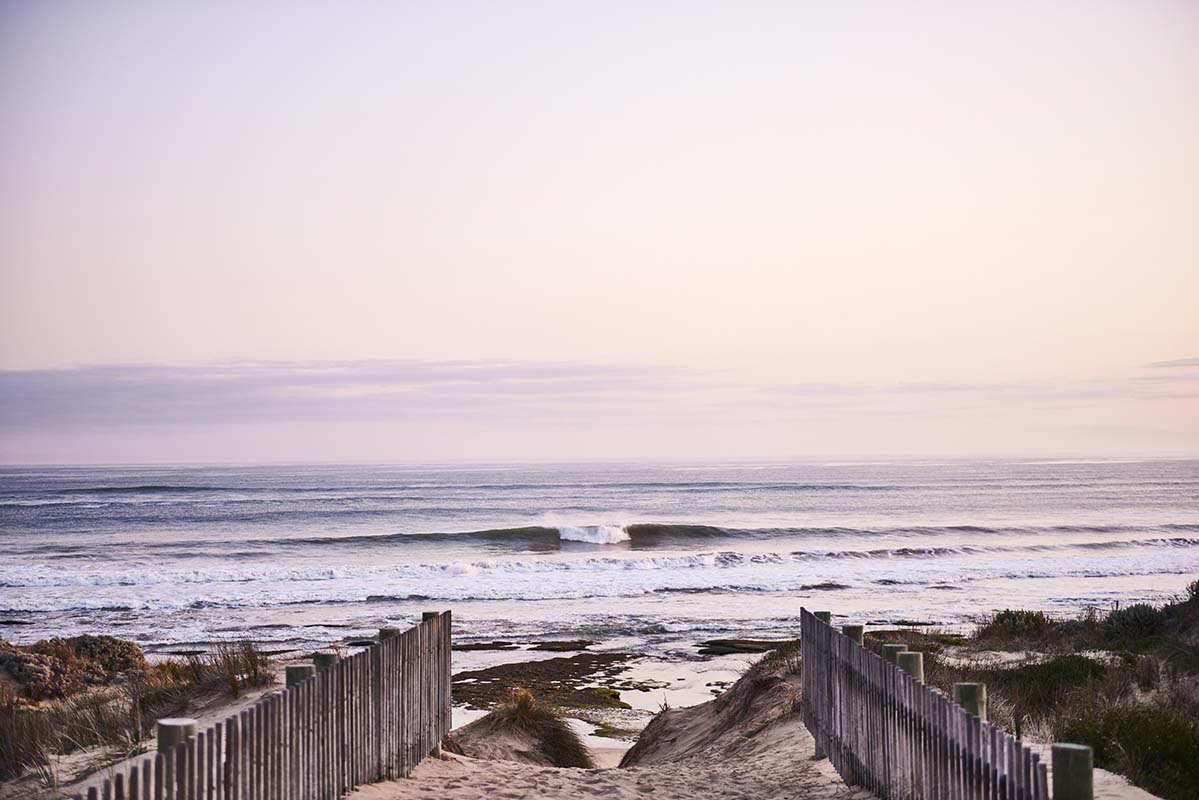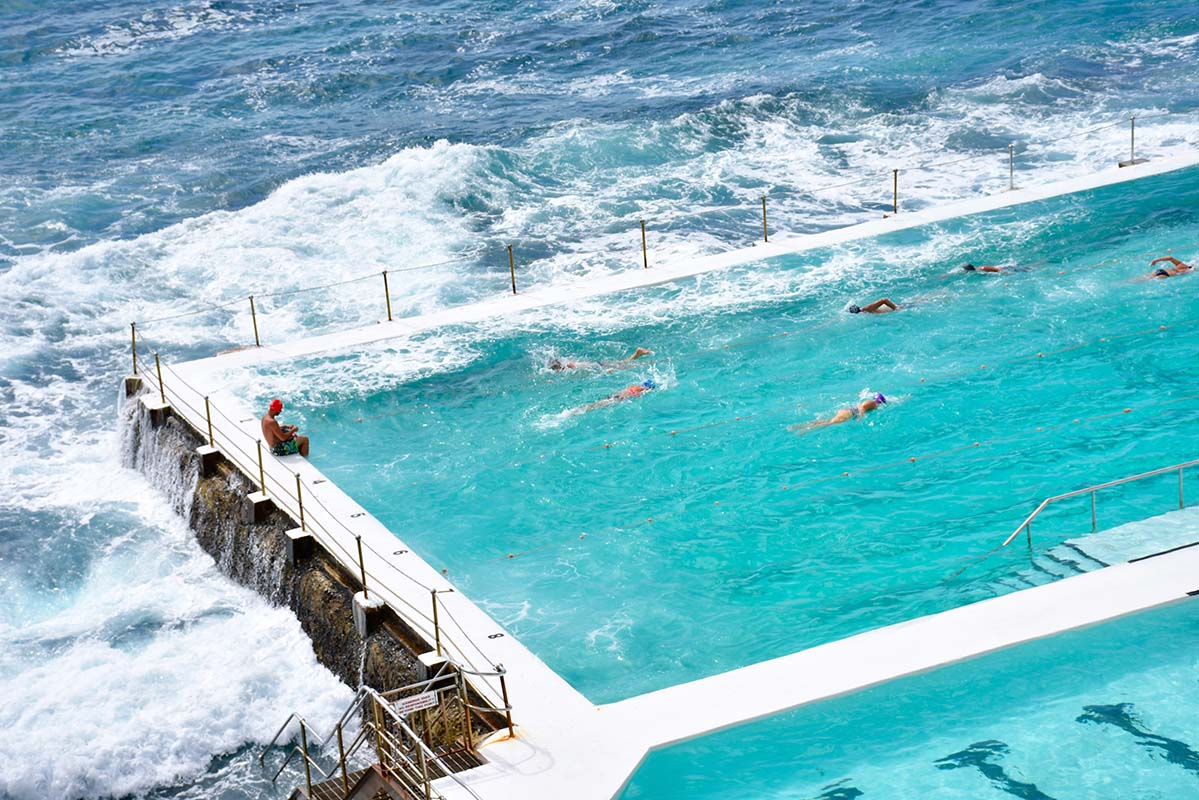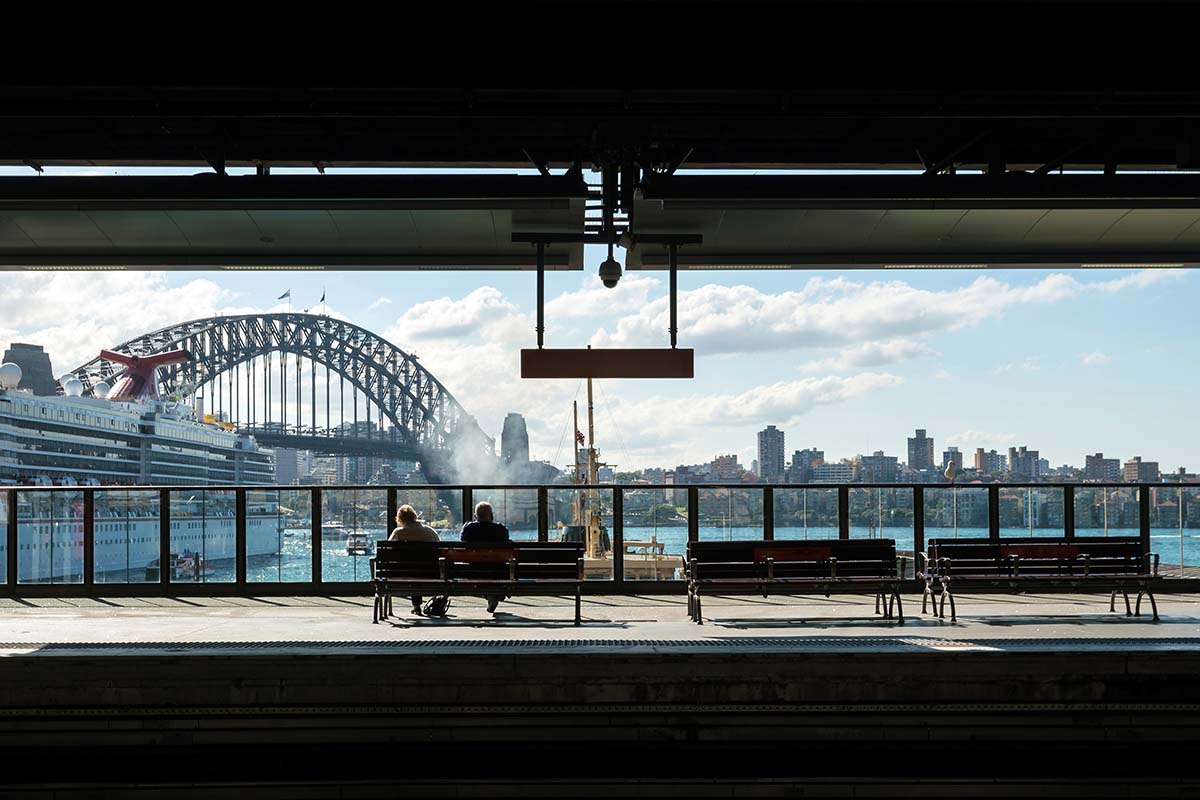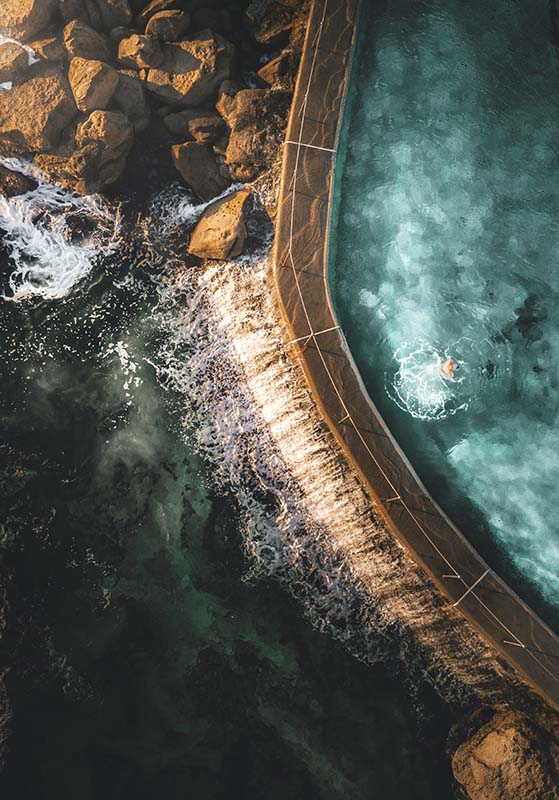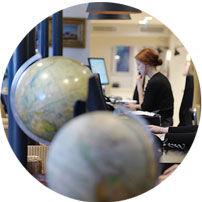 Just as the Australian summer starts to turn into a balmy Autumn, we Brits tend to get desperate for a holiday, making this an ideal Easter school holiday destination. Fly into Adelaide before venturing off to the Flinders Ranges and Kangaroo Island, eventually finishing up in sunny (hopefully) Sydney.
Route
Everything is 100% tailored to you
DAY 1
International Flight
Let the holiday begin as you head to the airport and check in for your flight to Adelaide. You'll be connecting en route somewhere so let us know your preferences with flight times and stopovers and we'll make sure your flights are the best ones for you. Whichever route you choose you're looking at around a 22-hour flight so pack the iPad and get the kids stuck into the in-flight entertainment and their personalised Sharky & George fun packs, full of games and educational quizzes about Oz.
Due to the time differences and length of journey, you'll spend most of today on a plane. But we promise it will be worth it when you touch down in Adelaide this evening. Once you've cleared customs, you'll be met by a friendly member of our down under team and whisked to your hotel.
We suggest hopping in the shower, grabbing a bite to eat and stretching your legs with a quick stroll before promptly hitting your beds.
DAY 3
Adventuring in Adelaide
Good morning Australia! Wake up early (hopefully not too early) and start your day with a good breakfast. Then, explore the local area to get to grips with the laidback sunny culture that Adelaide exudes. Famously nicknamed the 20-minute city because the tram network means everything in Adelaide is super accessible, there's plenty to see and do, and our detailed Dossier will recommend the best bits.
This afternoon, step the holiday excitement up a notch as you head to the Adelaide Oval and embark on a seriously cool adventure - climbing the roof of the stadium. Over the course of two hours, you'll be kitted up and guided up and over the top of the dome shaped stadium roof, enjoying amazing cityscape views as you go. Aside from the views, this is also just a really cool family experience that sets the standard for the rest of the holiday. Alternatively, you can swim with wild dolphins and help the experts track them just off the coast from Glenelg Beach on a specialist cruise.
Pack up the bags and pile the children into your hire car (we can arrange for it to be dropped at your hotel) to head towards the Flinders Range. Despite being just five hours north of Adelaide, arriving into this vast mountainous range feels like you're a world away.
The kids will love feeling like they're in the 'real' Australia as the drive takes you into The Outback, past red rocky escarpments and rich yellow sandstone. Since you have your own car, you have the freedom to stop and explore whenever you like and can make the day's driving into part of the adventure. When you do arrive, settle into your lodge and go for a dip in the pool to cool off after a day of driving. To really impress the children, you can then start your outback adventure in style with a scenic helicopter flight over Rawnsley Bluff and the stunning natural amphitheatre shaped mountain formation of Wilpena Pound.
Wake up and prepare for a day of adventuring today. Slap the sun cream on the kids and then head out to meet your private guide and his 4x4. You'll then be able to hop on in and spend the day riding around the dramatic landscapes. Visit Bunyeroo and Brachina Gorges and see the contrast of rocks, trees and water making this arid landscape so beautiful. For non-motorised thrills, you could consider renting mountain bikes and spending the afternoon exploring on two wheels istead of four.
DAY 6
Farming in the Flinders
Spend another day exploring the Flinders Ranges with your guide today. Start by visiting a sheep station where you'll get to meet the furry four-legged residents and watch the farmers at work shearing them. Being in the middle of The Outback, this isn't your usual farming experience and is one we think you and the children will love all the more for it. There's also an educational element as the farmer will show you how the sheep's wool is sorted and baled and explain how water has to be pumped in such a dry environment.
After you've fully explored the sheep station, head back to your lodge for lunch. This afternoon you can then go for a walk to see a little more about the local flora and fauna. Wandering among the cypress trees and gums in the foothills of Rawnsley Bluff you'll feel fully immersed in this beautiful setting.
After a few days getting back to nature and enjoying the wilderness, it's time to head back to the city today. Start your day early to make the drive, again including plenty of stops along the way. When you arrive in Adelaide, we suggest parking up at Glenelg Beach for an hour so, staying to watch the sunset as you paddle in the sea or sit on the sand with an ice cream.
For dinner, we have booked you into the award-winning Orana to try the traditional Australian tasting menu, which is renowned for its aboriginal influences.
Part three of your Australian adventure begins today as you all head to the airport and catch a flight to Kangaroo Island. The flight time is only 35 minutes so you'll be landing and meeting one of our team at the airport before you know it. Once settled at your new hotel, you'll be met by your local guide who will outline his plans for your adventures over the next few days. The fun then begins as you all pile into a comfortable 4x4 and head to Seal Bay Conservation Park, where you can spot sea lions. Over the course of the day, your guide will also take you to climb sand dunes at Little Sahara, feed orphaned animals at Parndana Wildlife Park and stroll along the north coast beaches of Snellings and Stokes Bay.
Plus, since this is Kangaroo Island, there is no doubting that you'll spot a jumping joey in no time and can tick that big Australia must do off your list.
Begin your second day of adventuring today as your guide collects you and takes you to Flinders Chase National Park. The children will love the numerous wildlife to spot here and Mum and Dad will appreciate the stunning unspoilt views. Look for fur seal at Admirals Arch and echidna hiding near Remarkable Rocks. A fresh and plentiful barbeque lunch will then be served by your guide before you head to Hanson Bay Wildlife Sanctuary. Here you'll find an abundance of cuddly looking koalas and kangaroos and then can wander on to Vivonne Bay where you might just spot a penguin.
DAY 10
Further Exploration
Your third day on Kangaroo Island starts like the last two, with a morning collection by your guide and a short drive in the 4x4. Instead of penguins and kangaroos, you'll start by spotting pelicans and cockatoos in the small town of American River. After that, visit Penneshaw and Sunset Winery for a tipple or two (juice for the kids!) and another fresh picnic lunch.
Walk off your lunch with a stroll to Cape Willoughby lighthouse and then stop for a treat at a honey farm. Finally, end the day in Kingscote, where you'll be able to watch the resident pelicans soaring overhead.
DAY 11
Discovering the North Coast
Today get off the beaten track and discover one of the least explored parts of the island, the north west coast. Get your walking shoes on as you trek through the Ravine de Casoars bushland to arrive at the caves where many shipwrecked sailors have swum ashore. Channel your inner pirates and then toast your adventures with a cold drink and yet another delicious picnic lunch.
After lunch, head deep into the Flinders Chase National Park in search of an elusive platypus. Then end your full-on few days of exploring as you say farewell to your guide and get dropped off at the airport in time for the five-hour flight to Sydney. By the time you land, we imagine you'll all be feeling pretty tired, so grab some supper at your hotel and head to bed.
Wake up in Sydney ready for a full day of exploring the iconic city today. Have a hearty breakfast and then head out to meet your guide for a biking tour around the city (assuming the children are competent riders). Stopping at some of the most famous sights, as well as some more hidden gems, you'll get a really good idea of how to get around the city and will pick up a few bits of stellar local knowledge from your guide. The tour then finishes up with a stop at one of Sydney's oldest pubs.
For the rest of the afternoon, you're free to continue exploring at your own pace, strolling back to some of your favourite sights from earlier or simply wandering around as you please.
Pay a visit to Taronga Zoo today, and to make your visit just that bit more special, we have arranged for you to be given a private behind-the-scenes tour. With the zoo keepers to introduce you to the wildlife and explain all about their living habits and lifestyles, you'll get really close encounters and a unique insight into the day to day running of the zoo.
After the tour, wander around the zoo on your own and enjoy the views across the water too. In fact, one of the highlights of visiting Taronga Zoo is that you get to travel across Sydney Harbour by ferry to get there and back.
All too quickly your last day has come around, which calls for a cracking day of activities to see the holiday off with. So, get up and head over to Bondi Beach where you'll meet a surf instructor for a two-hour introductory surfing lesson. The lesson will be private with just your family taking part so there's no need to worry about how long it takes to get the hang of surfing (we're looking at you, Dad). Plus, Bondi Beach is one of the most famous surf destinations in the world so if you can manage to ride a wave here (even just a little one!) then you've secured lifelong bragging rights.
When the lesson's done, spend an hour or so relaxing on the beach and watching the professional surfers show you how it's done. Then, set off on the long (four miles) coastal walk from Bondi to Coogee. Though the walk might be fairly long, the views along the footpath are absolutely stunning and there are numerous beaches and bays to stop and cool off on along the way. And when you make it to Coogee, there's a cold beer (or fizzy drink) waiting for you at one of the many restaurants and bars. Hears to your efforts today and to a great family holiday!
You will be met by your driver in the lobby for your airport transfer. You'll have plenty of time to check in and grab any last minute plane essentials before you board the first leg of your journey home. As with on the way, connect to a second flight somewhere in Australia, Asia or the Middle East, arriving back in the UK the following day.
A Rough Idea of Price
Dependent on season, accommodation and activities
The estimated cost for this trip is £5,265 to £7,020 per person. The final cost of the trip depends on the way we tailor it especially for you. The final cost varies according to several factors, which include the level of service, length of trip and advance booking time. The exact price will be provided on your personalised quote. The average price for this trip is £5,850 per person.
A few of the benefits of travelling with us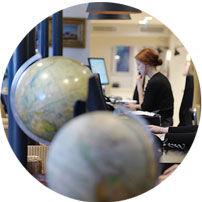 Get in touch
Our experts have the inside track on the destinations they sell and will tailor-make a holiday to your unique requirements.
Contact one of our Australia specialists