Itinerary Highlights
Whale and dolphin watching in the famous Big Sur region
Wine tasting in Napa Valley
Hike until you can't hike anymore in the wonderfully wild Yosemite National Park
Take a helicopter ride over Las Vegas and into the Grand Canyon
Contact one of our USA specialists + 44 (0) 20 3958 6120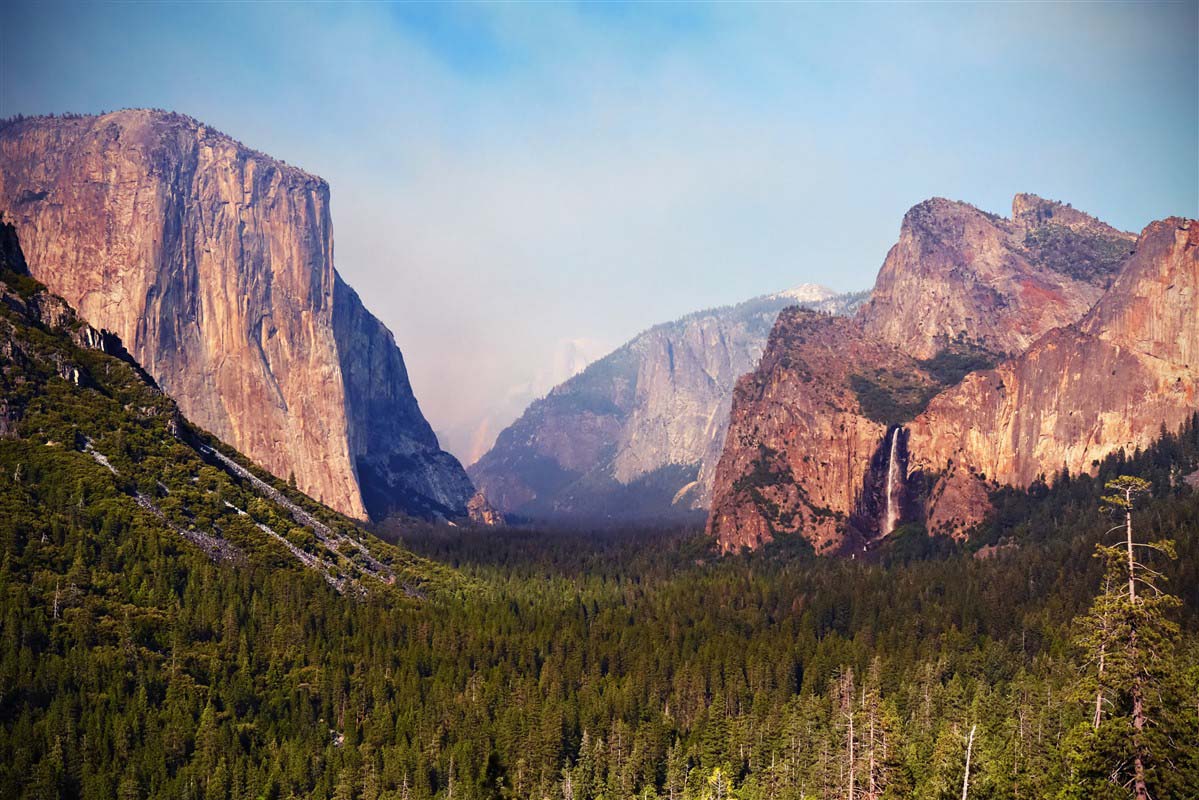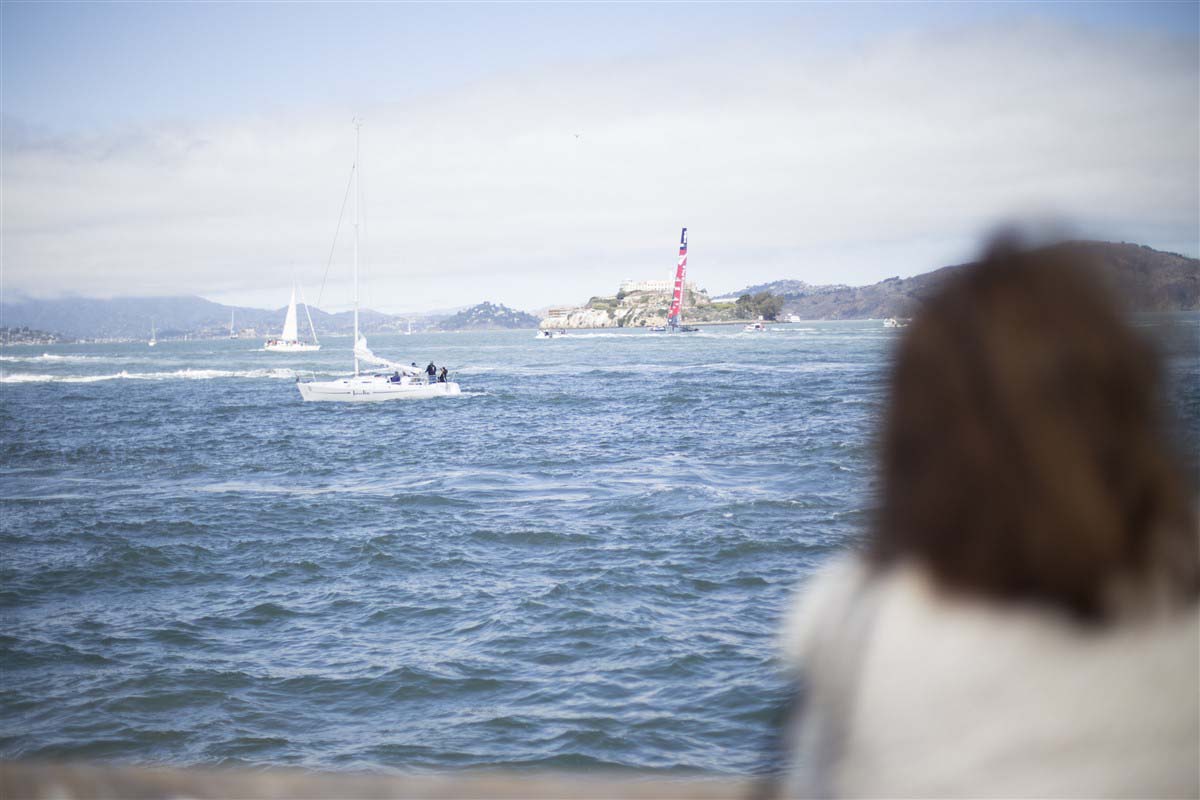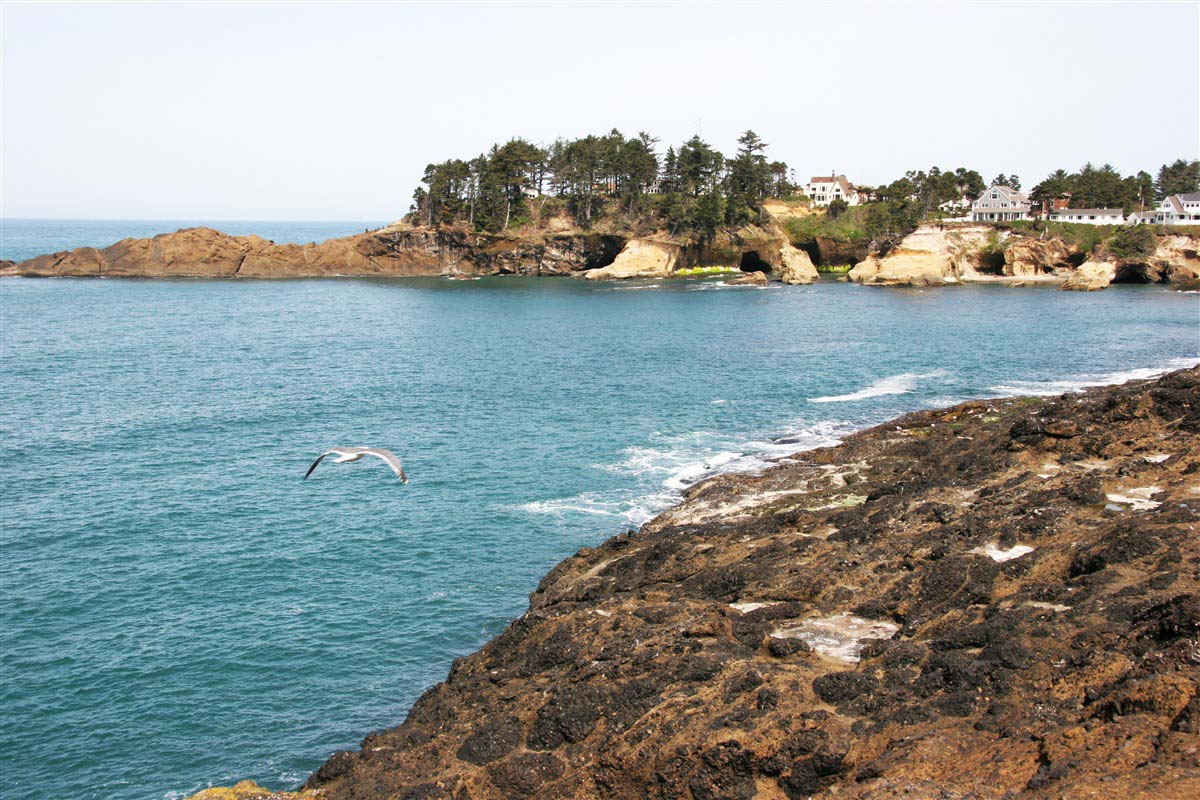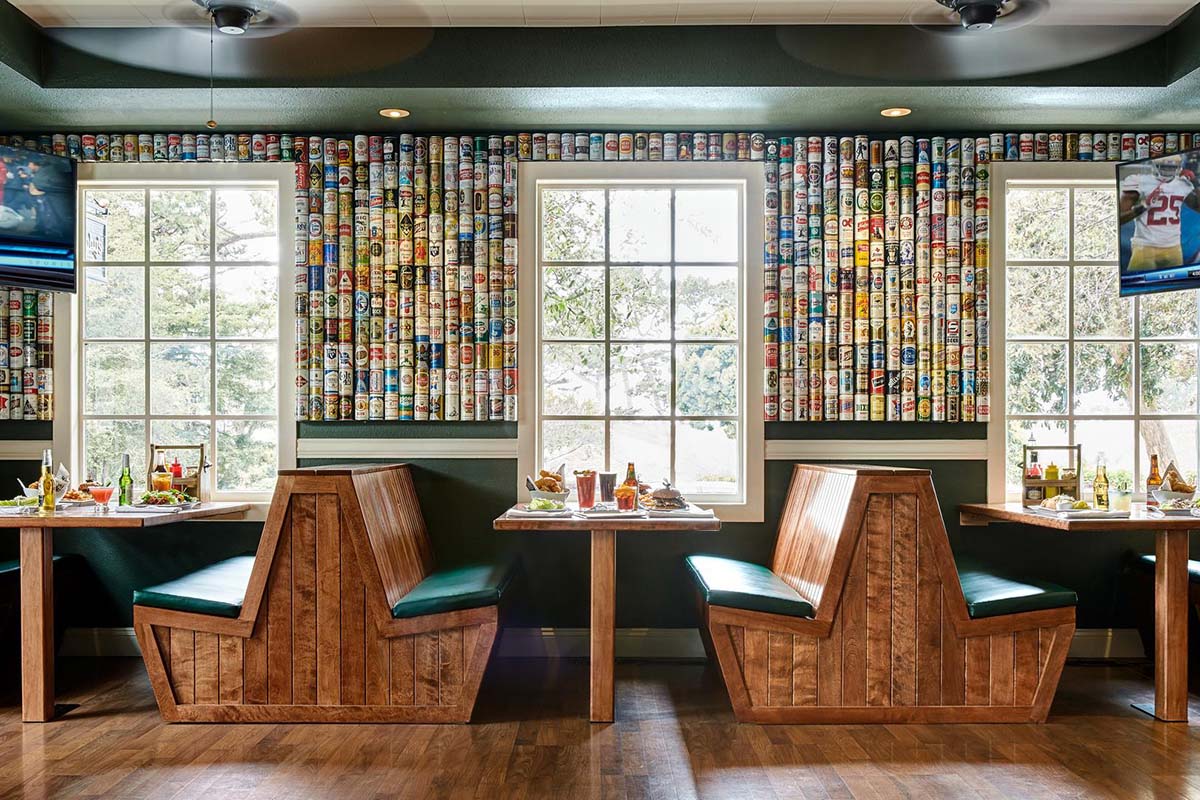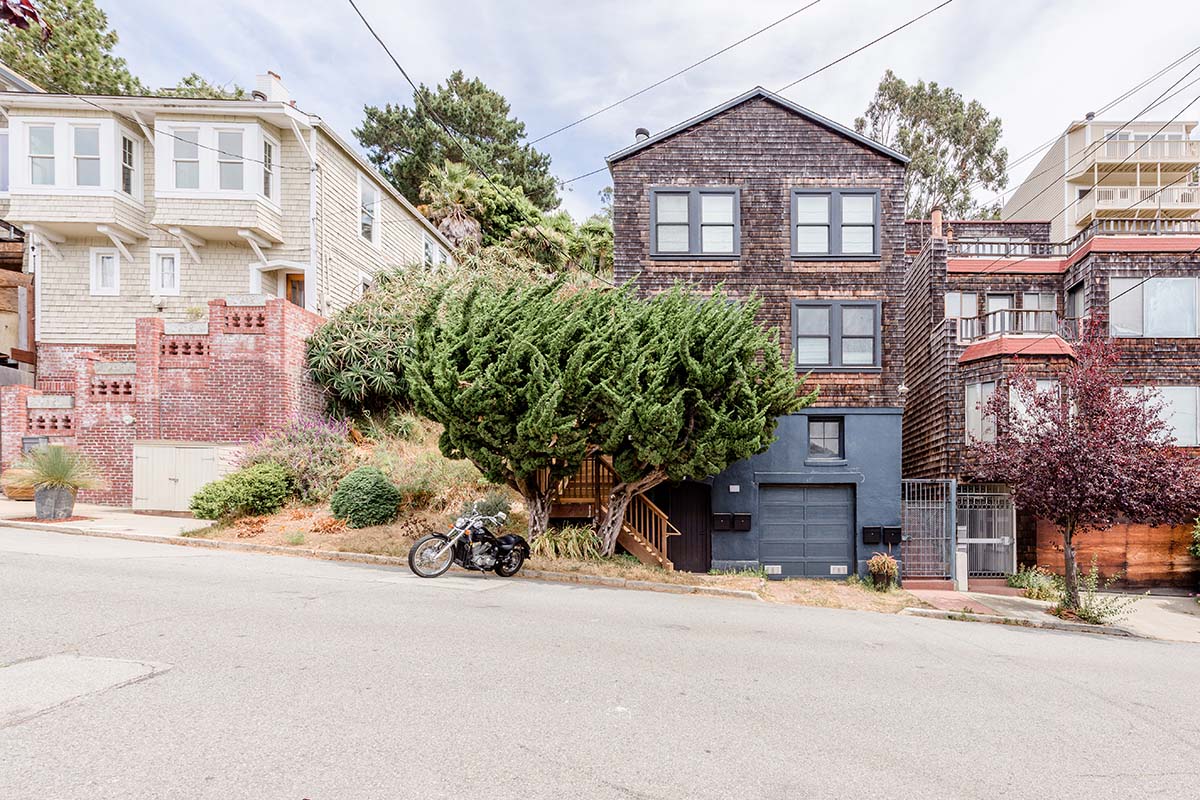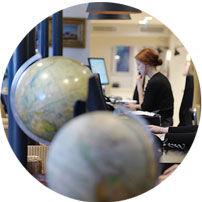 This two week road trip from San Francisco to Las Vegas is jam-packed full of the region's ultimate highlights, including pit stops at Napa Valley and Yosemite.
Route
Everything is 100% tailored to you
DAY 1
International Flight
This afternoon you will fly to San Francisco from the UK. The flight usually takes about eleven hours so depending on the flight (there's more than one direct service a day) you will arrive early or late afternoon. On arrival into San Francisco International Airport, it's about a 30 minute cab ride to any of the hotels we recommend. We know and love a range of hotels in the city, which also cover a range of budgets and styles, so talk to your USA specialist to learn more about which might work best for you. Check in at your hotel and then we always recommend trying to minimise the risk of jet lag by adapting to local time as quickly as possible. Fortunately, in a town with nightlife this tempting, that's not a tough ask, and the good news is that we provide all our clients with a detailed and definitive dossier of the best restaurants, bars and clubs to make sure you hit the ground running.
After breakfast at your hotel it's time to explore fabulous Frisco (the locals never call it San Fran). The city is a collection of close knit neighbourhoods and two you mustn't miss are the hippy colony in Haight-Ashbury, and the hipster hangout The Mission. You're also likely to pass through Mid-Market - the new centre of gravity as the tech industry steadily shifts shift away from Silicon Valley. You can use our Dossier to plot a self-guided meander around the city, but we can also arrange guided trips to see the city from a different perspective. Must-dos should really include visiting the infamous island prison of Alcatraz, seeing the basking sea lions at Pier 39, and eating a dozen beautiful bivalves at the Swan Oyster Depot. Having said that, these are classic haunts, so you can expect tourist hordes at each - thankfully that's where we come in, with top tips to avoid the crowds.
The city is famous for its large Asian immigrant population, meaning you don't have to look far to find unbelievably good Chinese and Japanese cooking. Afterwards, hit the hippy Haights for a craft beer (or three) from one of the city's many microbreweries - the region's exceptional wines will come in to play later on the trip!
DAY 3
The Cream of Carmel
Enjoy a relaxing morning and long lazy lunch before it's time to pick up your hire car for the two or three hour drive (depending on whether you take the longer, more scenic road around Monterey Bay) south to the Monterey Peninsula and Carmel-by-the-Sea. If you do stop in Monterey Bay, take a two hour tour of the Elkhorn Slough to see a wide range of wildlife, including sea otters, sea lions and seals. It's also well worth exploring Carmel itself for its long sandy beaches and pretty town centre filled with galleries and one of the oldest Spanish colonial missions on the entire west coast - Mission San Carlos de Borromeo. Inland you will find your next destination, the deliciously pampering Carmel Valley Ranch; somewhere to settle into the extremely civilised Californian pace of life and enjoy walking on beautifully kept hiking trials or doing a spot of mountain-top yoga.
Before heading inland and enjoying California away from the coast, today is the day to enjoy said coast and ocean, in the famous Big Sur region. First stop is whale watching, get there via a twenty minute drive down to the waterfront in Monterey, where we have booked a half day boat trip. The waters off the coastline here are home to a bewildering number of species and, depending on the time of year, you should see anything and everything from Gray whales to Humpback Whales, Blue Whales, Pacific White-Sided Dolphins, Risso's Dolphins, Northern Right Whale Dolphins, Common Dolphins, Killer Whales and Dall's Porpoises.
Having ticked off a few submarine species you will return to Monterey and we can recommend somewhere for lunch before you head south on California State Route 1, one of the most famous coast roads in the world. Enjoy spectacular ocean views (while keeping your eye on the road, of course) and take snaps of the iconic Bixby Creek Bridge, before swinging back north and then inland to the comforting embrace of Carmel Valley Ranch. Enjoy an early evening round of golf, a spot of bee-keeping, a game of tennis or a tour of the pinot noir producing vineyards before supper at the excellent Valley Kitchen, the hotel's signature restaurant.
DAY 5
Wander to the Winelands
This morning it's time to get up bright and breezy in order to head back north to reach California's most famous wine making region, Napa Valley - and it's equally productive (and beautiful) neighbour Sonoma Valley. Scoot around the side of San Jose and Silicon Valley before you continue north up Napa Valley itself, passing some of the most fabled vineyards in America before arriving at your hotel. We work with a selection of exquisite small properties and one of our California experts can talk you through which would work best for you.
Time now to consult the Dossier again, and pick your spot for a long lunch and possibly a glass or two of the local produce. If you're feeling steady enough, you can work off lunch this afternoon on a cycle ride (or walk) along the new Vine Trail, a contiguous route stretching some 47 miles along Napa Valley. We will provide you with a detailed map of the route or you can get off the beaten track and explore the valley's more secret corners.
This evening is another chance to experience some of the fine local produce on offer, and given that finding a table at some of the top restaurants (Exhibit A: The French Laundry in Yountville) can be nigh on impossible, we'd like to think we can pull a few strings and call in a favour or two to reserve that special spot in your restaurant of choice. A decent lead in time will also help on this front!
DAY 6
Hit the road (and the bottle)
No, we're not advocating drink-driving your way around Napa's finest vineyards, rather using a snazzy new service where you are driven from wine producer to wine producer. Enjoy special access, explanations about the winemaking process and - most importantly of all - the chance to sample the end product, safe in the knowledge someone else is driving. We will tailor-make the tour according to your specific requirements; so if you want to get off the beaten track to taste wines by up and coming producers, stock the cellar with purchases from the big names, or make it a foodie affair with wine tastings interspersed with sampling delicious farm-to-fork produce, we can create the perfect tour for you. Furthermore, (and admittedly for a price and subject to availability) we can arrange exclusive access to normally private cellars, where you'll also meet the top winemakers themselves. After a thoroughly (over-)indulgent day it's time to enjoy an evening at your hotel, a spa treatment or two, and one final gastronomic blow out at another of our Dossiers highly recommended restaurants.

DAY 7
Sonoma to Sonora and on
Unlike Marmite, everyone will love Yosemite National Park. However, since it's a good four and a half hour drive from Napa Valley, we recommend a route that rather handily allows you to explore another side to Californian history - namely the 19th century Gold Rush - on the way. Head off after breakfast and, once past Stockton and through the relatively unexciting flatlands of the Central Valley, you start to head in to the hills. Follow Highway 49 - part of the so-called Gold Rush Trail - to Sonora, a classic of the genre known as 'Mother Lode towns' (so called as they are dotted along what was the principal seam of gold in the foothills of the Sierra Nevada Mountains). We will recommend a suitable spot for lunch and it's also worth a quick wander along Sonora's historic main street, which has several antique shops and quirky boutiques to wander around. Just down the road is Jamestown, where you can try your hand at panning for gold in the American River, just like the 49ers (who were named after the year, 1849, of the original gold rush) did.
After you've made your fortune, it's time to head on to Yosemite and one of our recommended hotels, either just outside or in the heart of the National Park. Enjoy supper and we recommend an early(-ish) night before a full day exploring the nearly 1,200 square miles of stunning landscapes that constitute Yosemite.
Yosemite is best explored on foot, so make sure you've packed accordingly. Stout walking shoes or boots (and not new ones which always mean blisters) and the relevant layers of clothing are a must, and then there's the not so small matter of choosing where to walk and what to see. In all honesty, and if you have the time, we'd probably recommend more than one full day in Yosemite, but given this itinerary only includes one, then the walk of choice has to be the Mist Trail to Vernal Falls and on to Nevada Falls. For the record, the full round trip trail is a good seven miles, with a 1,900ft elevation, to the top of Nevada Falls, and is rated moderate-strenuous during the Nevada section - but boy is it worth it. Yosemite is famous for its waterfalls and these two are among the most awesome in the entire park, with long range views of other spectacular falls afforded on the trail too.
If the walk was putting any of you off, the good news is that the a shorter loop is possible, just taking in the Vernal Falls, but, this is the most popular trail in the park so expect company. The crowds thin out markedly beyond Vernal Falls, so there's an incentive to forge on!
DAY 9
Take the High Road to Mammoth
This entire trip is best enjoyed in summer and autumn, which is fortunate because the Tioga Pass on State Route 120 - which goes through Yosemite on route to Mammoth - is closed during winter (from November through to roughly the end of May), meaning you'd have to go the long, long way around. Thankfully, as luck (or more like precision planning by Original Travel) would have it, you get to enjoy this yet again iconic drive. You'll be cruising through the heart of Yosemite on SR120, past meadows of wildflowers, vast granite monoliths, and alpine lakes. For the highest - both literally and metaphorically - of highlights, take a quick westerly detour on the SR120, from the junction of Big Oak Flat Road out of Yosemite Valley, which is where you'll have come from. Here you'll find Merced Grove and Tuolumne Grove, two of the three stands of giant sequoias in Yosemite. These close relatives of the giant redwoods on the coast - the tallest trees on the planet - reach heights of 280ft and live for over 2,000 years. If your feet are still up to it we'd highly recommend the two mile round trip walk in to Tuolumne Grove (Merced Grove is a three mile round trip but less popular) to see these giants up close, and to walk through the vast hollowed out stump of the so-called Tunnel Tree.
Back in your car you can strike out east through the park, before another must-stop location, Olmstead Point - which is famed for its views of Half Dome (another of Yosemite's key trekking destinations). There's also another short (0.2 miles short) walk here that delivers knock out views of Tenaya Peak and Tenaya Lake, the largest natural lake in the park. All walked out, continue through the mountains and out of the park before heading south to your stop for the night, Mammoth.
DAY 10
Mammoth Mountain Biking
It might be time to rest those poor feet but when you're in surroundings as stunning as those in Mammoth you'll still want to get out there and explore, so we suggest taking the weight off and mountain biking instead. Rent state of the art mountain bikes from your hotel and take the Scenic Gondola to the summit of Mammoth Mountain before cycling down one of the well maintained cycle trails. With 85 miles to choose from, you're sure to find a trail to suit you. Alternatively, you can try your hand at fly fishing on one of the many lakes and rivers in the region - home to rainbow, brown and golden trout. Or, you may prefer to do nothing at all.
DAY 11
Into the Valley of Death...
After breakfast you'll have the morning at leisure to explore more of Mammoth, or just relax at your hotel. You might want to take to the waters of nearby Mono Lake, a very alkaline lake that's home to strange towers of tufa rock and a wide range of mammal and bird species. We can pre-book kayak or paddle boarding. After lunch in Mammoth, the road trip continues with the next generation Death Valley. This is somewhere that once did pretty much what it says on the tin, but such is modern life that what was once a place to tread warily is now a tourist attraction. The journey should take about three and a half hours and so you should arrive in time for supper at the Inn at Furnace Creek. The Dining Room restaurant serves a range of American and continental dishes served in a room overlooking salt pans and the Panamint Mountains.
On the subject of Panamint Valley, the best way to explore it, and Death Valley itself, is on a self-drive day trip in a top of the range Jeep Wrangler 4x4. There's plenty to see from the region's roads, but you need to get off-road to really appreciate the dramatic landscapes, and this is the best way to do that. We have arranged for you to pick up your Jeep at the hotel and, after a brief introduction into the vehicle and how the 4x4 capability works, you can head off using the detailed maps that include backcountry tracks. The Jeep will come stocked with a cool box full of water and ice, and there's also a GPS unit in case of emergencies.
Depending on how strenuous a day you want behind the wheel, we can plot a route for you, but the highlights of the region include Racetrack Playa - a huge perfectly flat desert area that's home to the weird 'sailing stones'. These rocks seem to be moving across the desert floor, leaving a trail as they move, and it's only recently been worked out that they move at night if there's a frost and wind, which pushes the stones on a thin layer of ice. On route to the Racetrack you should also stop by the enormous Ubehebe Crater with its striped sediment sides. Further south, the highlight is actually a low, namely the Badwater Basin, the lowest point in the Western hemisphere.
When you return your Jeep in late afternoon, it's back to your trusty hire car for the onward leg to Las Vegas, a journey of two and a quarter hours. We work with a number of hotels in Vegas so you can take your pick from huge and glitzy to slightly less enormous and mildly more restrained.
So you've explored by car, 4x4, foot, bike and boat, but now it's time to take to the sky and see the potted highlights of this part of Nevada by helicopter. You will be picked up from your hotel on The Strip and drive to the Las Vegas heli terminal where you'll hop into the helicopter. The flight will take you over iconic sites such as the Hoover Dam, Lake Mead, and the extinct volcano Fortification Hill, before reaching the icon to end all icons, the Grand Canyon. The helicopter will here land 3,500ft down inside the canyon, in the heart of the Hualapai Indian Reservation. Enjoy a glass of sparkling wine and a snack on a 300ft bluff overlooking the river, before the flight back to Las Vegas - which culminates in a flyby of downtown and the famous Strip.
Have lunch at one of the restaurants in our detailed Dossier, and then explore the city in more detail. Visit the Neon Boneyard Park to see the evocative collection of old rusting signage from The Strip, or for a more sobering insight into the city's seedier side, visit the Mob Museum - a reminder that the city was built on questionable moral foundations at best.
Then, sadly we come to the end of your stay in the States. Drop off your car at McCarran International Airport, just a few minutes from your hotel on The Strip, and fly direct for ten hours overnight.
A Rough Idea of Price
Dependent on season, accommodation and activities
The estimated cost for this trip is £3,520 to £4,970 per person. The final cost of the trip depends on the way we tailor it especially for you. The final cost varies according to several factors, which include the level of service, length of trip and advance booking time. The exact price will be provided on your personalised quote. The average price for this trip is £4,140 per person.
A few of the benefits of travelling with us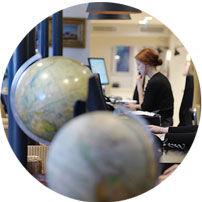 Get in touch
Our experts have the inside track on the destinations they sell and will tailor-make a holiday to your unique requirements.
Contact one of our USA specialists