Itinerary Highlights
Head off on a family road trip in the Far West complete with legendary cities, movie scenery and large parks


Along the way, experience the immensity of L.A. & Las Vegas and the majesty of Monument Valley


See the sights in Zion National Park on a bike tour


Enjoy a thrilling helicopter ride over the Canyonlands


Access to our Concierge and our usual additional services to make this a stress-free family holiday
Contact one of our USA specialists + 44 (0) 20 3958 6120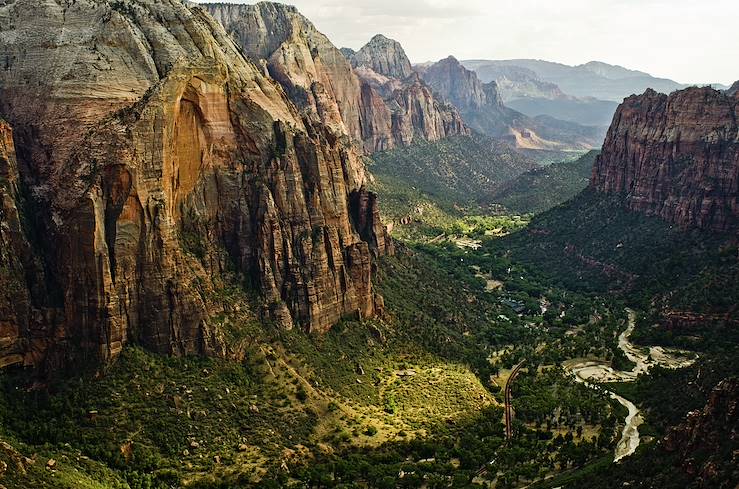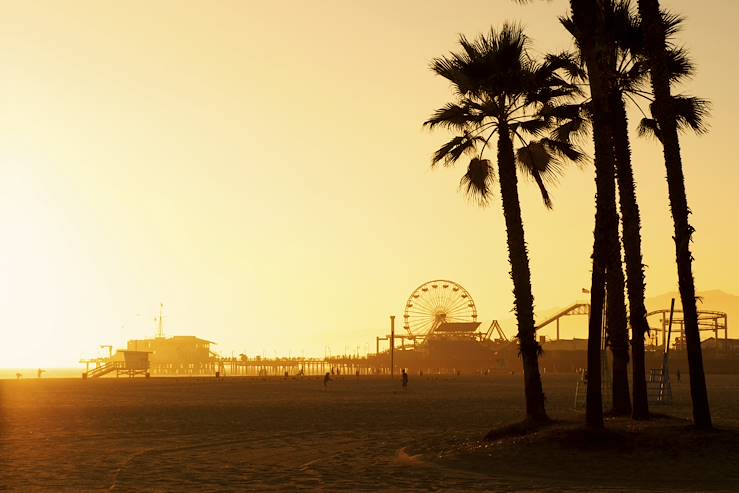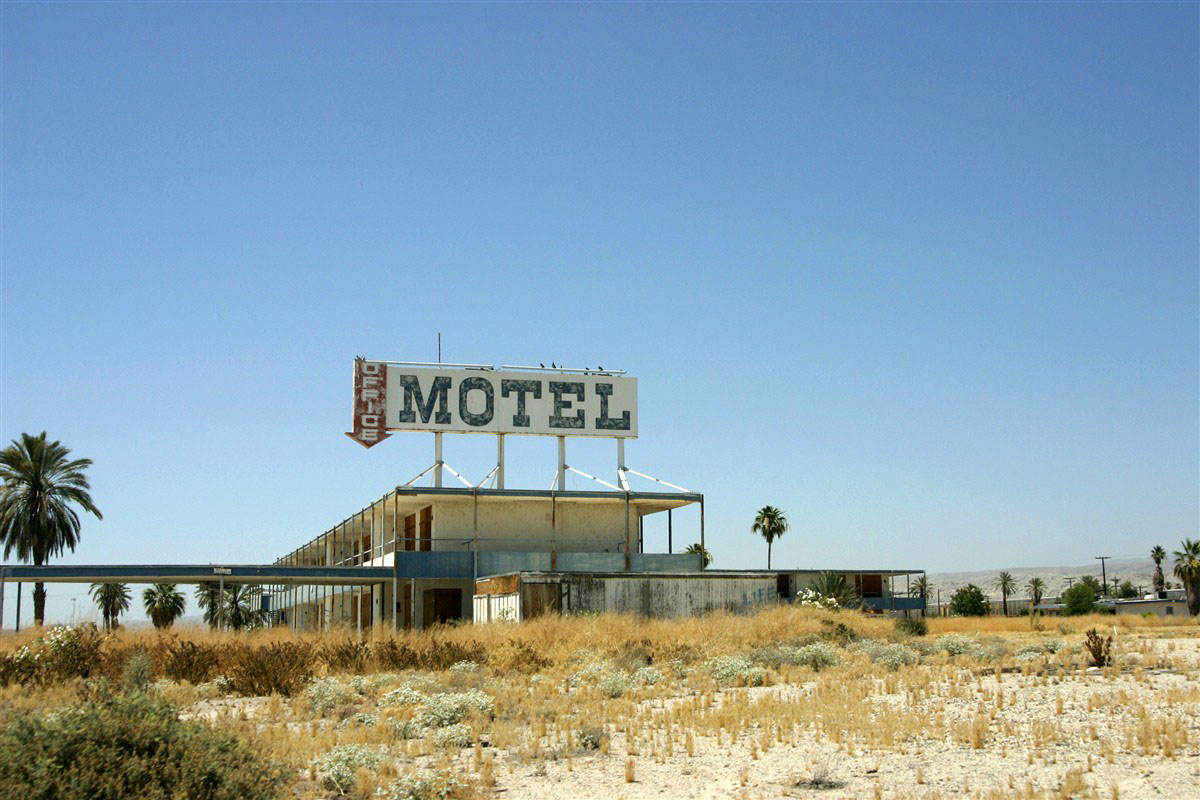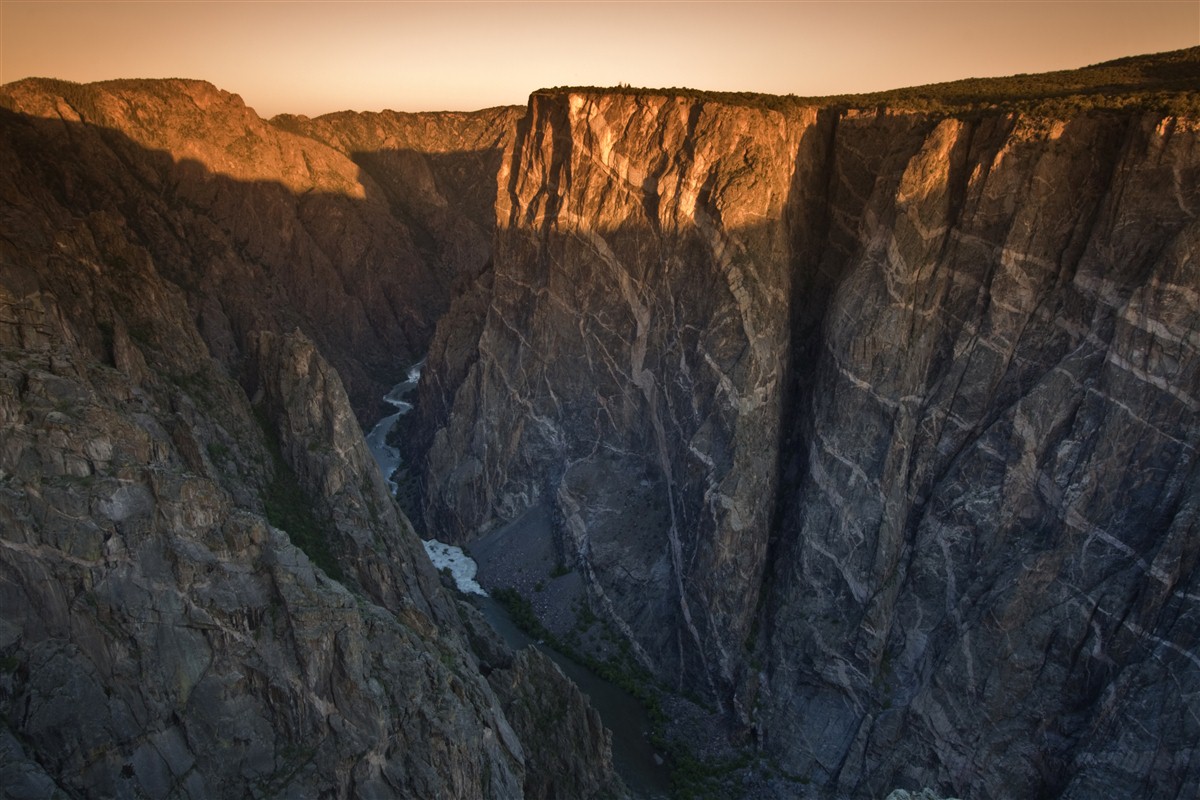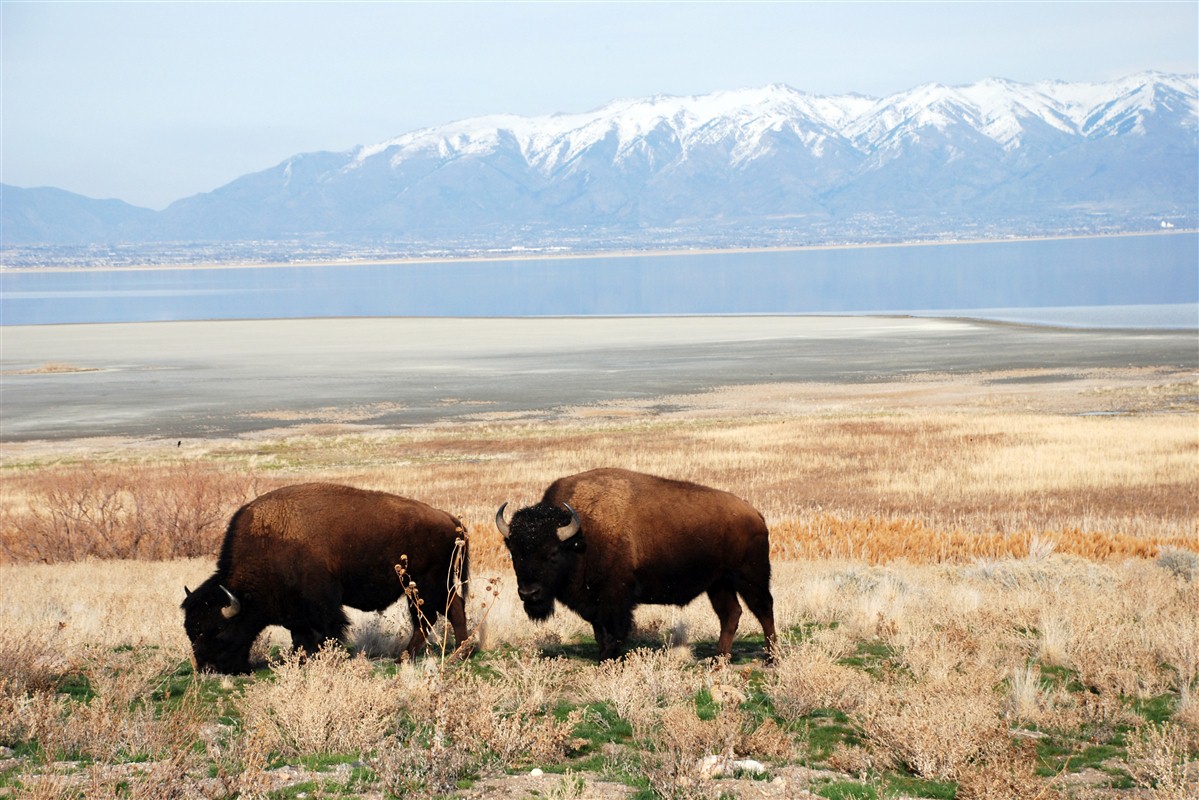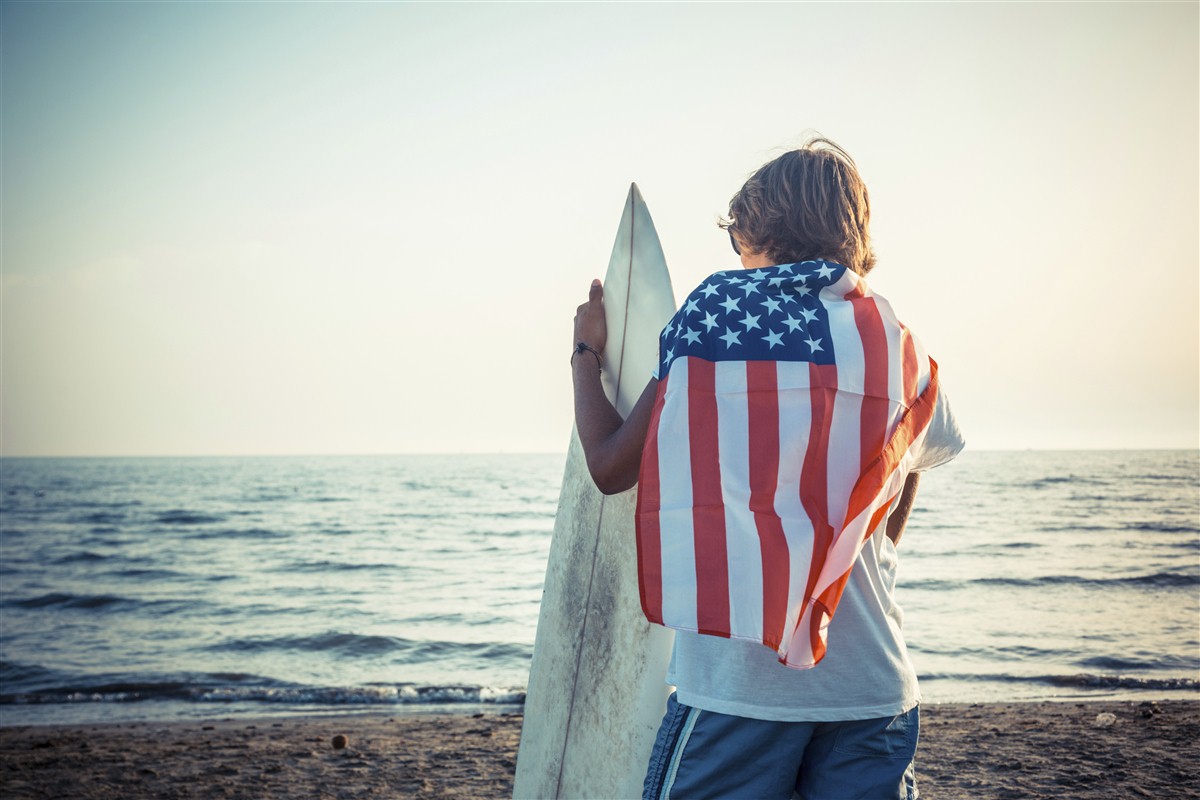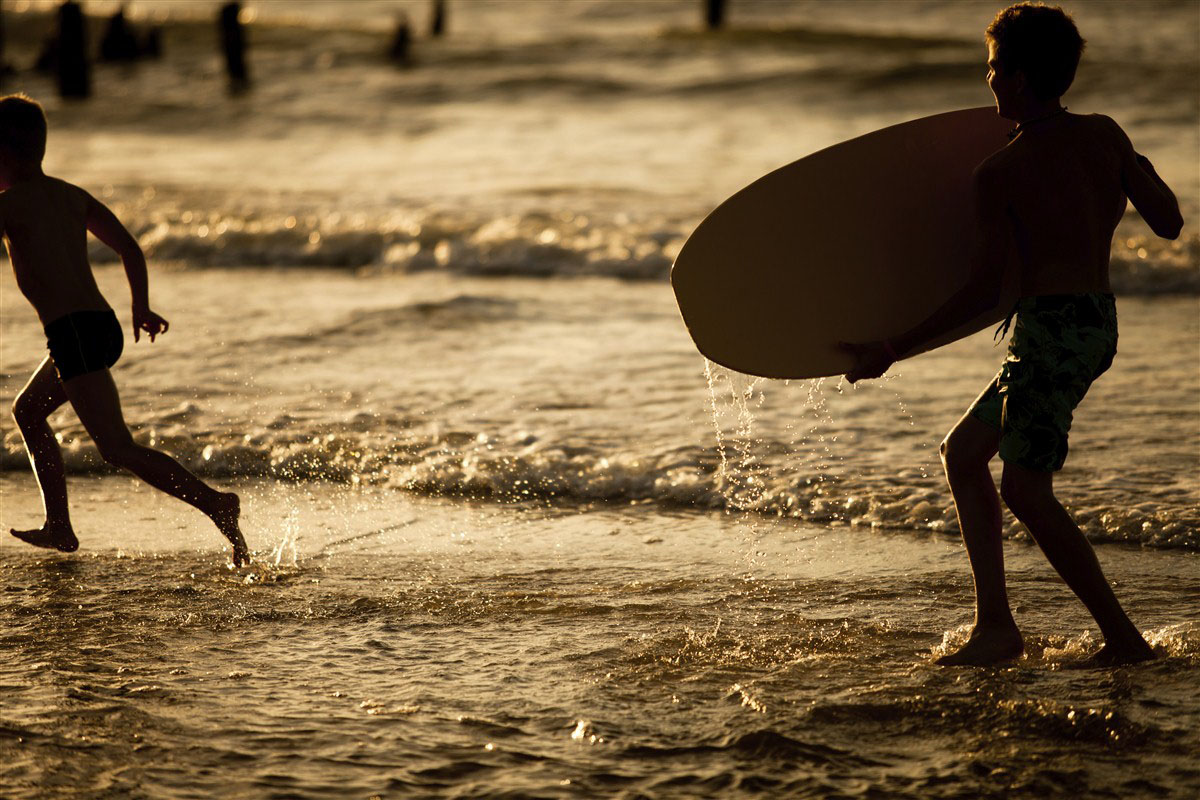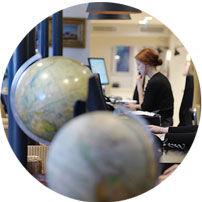 On this 17-day adventure, you will see everything from never-ending roads along rivers and winding river-carved canyons to motels with neon lights and vast bustling cities, with even the littlest explorers in tow.
You will start in Los Angeles, home to the Hollywood Walk of Fame, celebrity-spotting bus tours and iconic beaches. Palm Springs is your next stop, a favourite haunt for celebrities looking to escape the hustle and bustle of Hollywood. From here you will head to Las Vegas with its multicoloured neon lights and extravagant architecture that's guaranteed to leave the little ones' eyes wide for a night, before you head out to explore the expansive national parks that surround this otherworldly city.
Meander through valleys and along seemingly endless roads between Zion Park, Bryce Canyon and Monument Valley where you will experience expansive valleys and quintessentially American West landscapes. Your holiday will come to an end with a trip to stand on the edge of the majestic Grand Canyon, the biggest and (arguably) the best canyon in the world, so making this the final pit-stop of your family adventure is a must and one that the children certainly won't forget.
Route
Everything is 100% tailored to you
Your holiday begins today! Head to the airport to board your 11-and-a-half-hour flight from London to Los Angeles. You will arrive at LAX and pick up your rental car, before heading to a modern hotel for two nights in the heart of Westwood, a quiet area that is home to the University of California Los Angeles campus, where you can freshen up and enjoy a tasty evening meal before getting a good night sleep ready for a busy day of exploring tomorrow.
LA is brimming with glitz and glam and with movie making as the city's primary industry, it is jam packed with things to do and see. Amble down Hollywood Boulevard past street performers and have a look at the renowned stars on the Hollywood Walk of Fame before heading to the hills to take a photo of the iconic Hollywood sign. Spend an afternoon in the sun on one of the expansive beaches that line the Pacific Ocean coast and explore Santa Monica Pier and Venice Beach by bike before hitting the ocean for a surf or having a parent vs. children competition on the beachside gym equipment. The countless life-size movie sets downtown, Beverly Hills, and Rodeo Drive are great places to get a true sense of Los Angelean culture. We recommend heading to the hills to explore the Getty Centre on Brentwood Hill, a huge museum accessed via cable car, or climb up to the Griffith Observatory, giving little ones a 360 ° view of the city. Our Concierge can organise tickets to Universal Studios which is always a hit with children of any age.
DAY 3
LOS ANGELES – PALM SPRINGS
From LA, you will head two hours east to Palm Springs for the night, where the city's skyscrapers give way to rolling suburbs. This oasis-like resort city is surrounded entirely by mountains in the middle of the desert and is a hub for rest and relaxation. Hop aboard the Palm Springs Aerial Tramway for soaring views out over the desert below and, as an incentive for height haters, there is a beautiful glass-fronted restaurant at the top which makes for a truly wonderful reward.
DAY 4
PALM SPRINGS – LAS VEGAS
After spending the morning exploring Palm Spring's palm-lined boulevards, seemingly endless golf courses and celebrity studded mountain sides, it is time to embark on the four-hour drive to Las Vegas through vast expanses of arid desert where you will spend the next two nights. Las Vegas, the capital of excess, illuminates the Nevada desert by day and night. From gigantic malls to the famous casino-lined Strip, this larger-than-life city us brimming with great entertainment and uniquely American charm. You will be staying in a hotel so large it feels like a city within the city, so spend the rest of the day relaxing and making the most of the hotel's facilities, before heading out and familiarising yourselves with The Strip.
Spend the day meandering in and out of casinos and lavish hotels. Hop aboard a gondola in 'Little Venice' at The Venetian Hotel, catch a glimpse of the world's largest chocolate fountain at the Bellagio Hotel's Patisserie and even wander to the end of The Strip for a photo with the iconic 'Welcome to Las Vegas' sign. Little ones will be wide-eyed with excitement as you wander past the 'Eiffel Tower', M&M World and even an exploding volcano. Our Concierge can organise tickets for the looming Ferris wheel which, at 550ft tall, is the world's largest and offers breath-taking views over The Strip, or even tickets to one of the superstar residency shows that Vegas is renowned for.
DAY 6
VEGAS – SPRINGDALE (ZION NATIONAL PARK)
Today you will leave the bright lights of Vegas and drive three hours to Springdale, nestled within Zion National Park's vast wilderness. Spend two nights in Springdale in a nice little family-run motel nestled between the road and the river, overlooking the red and gold cliffs. Head out on foot to stretch restless little legs and get familiar with your desert-like surroundings.
The flaming cliffs are the ultimate family adventure setting where children can tick numerous species of birds off their checklists and also enjoy the refreshing microclimate that surrounds the Virgin River. Spend your time exploring Zion Park with a private guide, who will take you to explore rock formations such as 'Angels Landing' and 'The Narrows', or even head out on a bike ride and cycle through Zion along the seven-mile Pa'rus Trail before reaching the canyon itself. If little legs get easily tired, there is a shuttle that can take you to the top of the canyon.
DAY 8
SPRINGDALE –BRYCE CANYON NATIONAL PARK
The Scenic Byway 12 (more formally - Highway 12) is one of the best in the country, and from Springdale, it will lead you (after leaving Route 89) straight to the heart of Bryce Canyon National Park where you will stay for a night surrounded by spectacular views. This two-hour journey will wind between hundreds of orange 'fairy chimneys', also known as hoodos, which rise up towards the sky everywhere you look. Bryce is made up of a series of rocky amphitheatres that come alive with the setting sun and are perfect for hiking adventures or even horseback expeditions where little ones can admire the Martian landscape from a height.
DAY 9
BRYCE CANYON NATIONAL PARK – PAGE
Once you have had your fill of ochre and russet rock spires, it is time to embark on a three-and-a-half-hour drive to Page where you will spend two days taking in the mighty Lake Powell. As arguably the most scenic lake and one of the largest artificial bodies of water in North America, Lake Powell and all the adrenaline-fuelled activities that come with it, is a must-stop spot. Page is a true oasis on the shore of the lake and is the ultimate base for heading out on walks or even trying your hand at rock climbing.
Kick off the day by hiring a 19ft powerboat and heading out onto the gently rippling waters of Lake Powell. Explore the lake's coves and arches and take breaks from the toasty Arizona sun by hopping in for a swim or a snorkel. If walking is more your thing, head out with a private guide to Antelope Canyon, a picturesque slot canyon and one of the most photographed sites in the American West. Beams of light create an ethereal feel within the epic canyon walls from openings above, turning the rock a vivid shade of orange. Little ones will also love practising their photography skills with a gentle hike to the iconic Horseshoe Bend followed by a picnic overlooking the canyon.
DAY 11
PAGE – MONUMENT VALLEY
Head out on one final hike in Page before jumping in the car for a two-hour journey through the sublimely wild and arid landscapes within Navajo county to Monument Valley, the most iconic park in the West. Youngsters can keep their eyes peeled for movie-esque tumbleweed that looks as though it has been plucked from an epic John Ford Western film filled with clouds of dust and stagecoach chases. You will stay in a Western-style hotel for a night, which will add to the feeling that you are slap bang in the middle of a Wild West movie. Head out with a guide on a tour of the valley itself, where huge sandstone monoliths will tower over you and the sky will seem to be never ending, creating the sense that you are well and truly in the wilderness. A drive along a 14-mile road will take you past most of the main monuments – The Mittens, Three Sisters, John Ford's Point and Totem Pole.
DAY 12
MONUMENT VALLEY – TUSAYAN (GRAND CANYON)
This morning you will leave behind the towering rocky buttes of Monument Valley and wind your way through the 'painted desert' of red, orange, pink and grey rocks on the way to the Grand Canyon. The journey will take around three-and-a-half hours by car. This exceptional geological phenomenon is arguably the best known location in the West, and certainly one of the most impressive geological phenomena on Earth. The 277-mile long and 18-mile-wide fault is best explored on foot and there is a glass walkway which allows visitors to creep all the way to the edge of the canyon safely to fully appreciate the scale of the place. Spend a night in Tusayan, in a typical motel that boasts swimming pools and a bowling alley.
Today you will be able to explore the Grand Canyon to your heart's content. This expansive landscape is overflowing with family-friendly activities. There's thrilling helicopter and Jeep tours, tours of the Hoover Dam and immersive films about the Grand Canyon on the six-story high screen at the Grand Canyon IMAX. Learn about the formation of the desert landscape and ever-deepening gorge on a private walking tour, where the children will love scrabbling around in the rust-red dust and finding souvenirs in the form of wackily shaped rocks.
Today you will leave the weaving valleys of Tusayan and the Grand Canyon and hop in the car for a three-hour journey to Sedona where you will spend the night. Cactus-counting will become an impossible car game for little ones as you head deeper into the Arizonian desert. Sedona is relatively unknown to most, but it is nestled among some of the most awe-inspiring scenery in the entire USA. Surrounded by 1.8 million acres of national forest land and burnt orange rock formations, this is an adventure lover's paradise. Make sure to catch the sunset which fills the sky with an orange hue to match the red sandstone rocks.
Sedona's truly spectacular landscape has long attracted spiritual seekers, artists and avid adventurers. Whether you head out on a family hike, a sight-seeing bike ride or an off-roading Jeep tour, you won't be short of pinnacles, spires and buttes to fill your camera roll with. A tour with a private guide is a must if you want to get the kids truly absorbed in the extraordinary scenery that surrounds them. The town itself bustles with art galleries and gourmet restaurants, so is a great base and place to rest weary legs after a day out in the wilderness.
DAY 16
SEDONA – RETURN INTERNATIONAL FLIGHT
Today you will leave Sedona's rugged wilderness and head to Phoenix where you will return your rental car and go to Phoenix airport for your return flight home.
You will land in London after an overnight flight.
A la carte
THE SAN ANDREAS FAULT BY PRIVATE JEEP
This geological faultline is located on the Agua Caliente Indian Reservation, where the Pacific and North American tectonic plates meet. Divided into several segments, the San Andreas Fault is roughly 300 miles long and nearly 90 miles wide. and there are 200 small scale earthquakes in the area every year. This tour will give you an insight into this major fault, one of the most studied geological phenomena in the world.

Optional




TICKETS FOR THE 'ONE' SHOW
The show combines dance, visual and acrobatic performances for total immersion in the musical world of pop. This is an opportunity for a magical and moving experience, during which some 60 artists revive their greatest hits through hip-hop and urban dance inspired choreography.

Optional




THE NATIONAL ZION PARK WITH A PRIVATE GUIDE
If you wish, we can arrange a day's visit to Zion Park with a private guide. They will introduce you to this extraordinary landscape, tailoring the tour to your interests. This service also includes equipment hire if necessary (canyoning, cycling, hiking...).

Optional
A Rough Idea of Price
Dependent on season, accommodation and activities
The cost for this trip starts from £3,215 per person. The final cost of the trip depends on the way we tailor it especially for you. The final cost varies according to several factors, which include the level of service, length of trip and advance booking time. The exact price will be provided on your personalised quote. The average starting price for this trip is £3,480 per person.
International flights with a scheduled airline
Airline taxes and fuel surcharge
Access to the Air France business lounge at Roissy 2E (for departures from Paris)
12 days' rental of a 4x4 family car
Two nights' stay in Los Angeles in a family room, accommodation only
Overnight in Palm Springs in a family room, accommodation only
Overnight stay in Las Vegas in a family room, accommodation only
Two nights' stay in Springdale in a family room, accommodation only
Overnight stay in Torrey in a family room, accommodation only
Two nights' stay in Moab in a family room with breakfast included
Overnight stay in Monument Valley in a family room, accommodation only
Overnight stay in Tusayan in a family room, accommodation only
Overnight stay in Scottsdale in a family room, accommodation only
Tickets to the Vegas Ferris wheel
Bike rentals in Zion Park
Helicopter tour of Canyonlands
Our local Concierge service
A GPS navigation service accessible from our app, loaded with your itinerary, hotel details and places to visit
A few of the benefits of travelling with us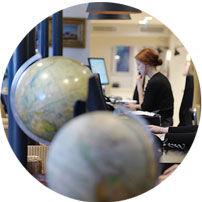 Get in touch
Our experts have the inside track on the destinations they sell and will tailor-make a holiday to your unique requirements.
Contact one of our USA specialists