Itinerary Highlights
Spend an afternoon exploring Entebbe
Journey to Bwindi Impenetrable National Park and settle into your jungle-side lodge
Trek through the forest and come face to face with mountain gorillas in their steamy jungle home
Explore the forest on a guided nature walk
Contact one of our Uganda specialists + 44 (0) 20 3958 6120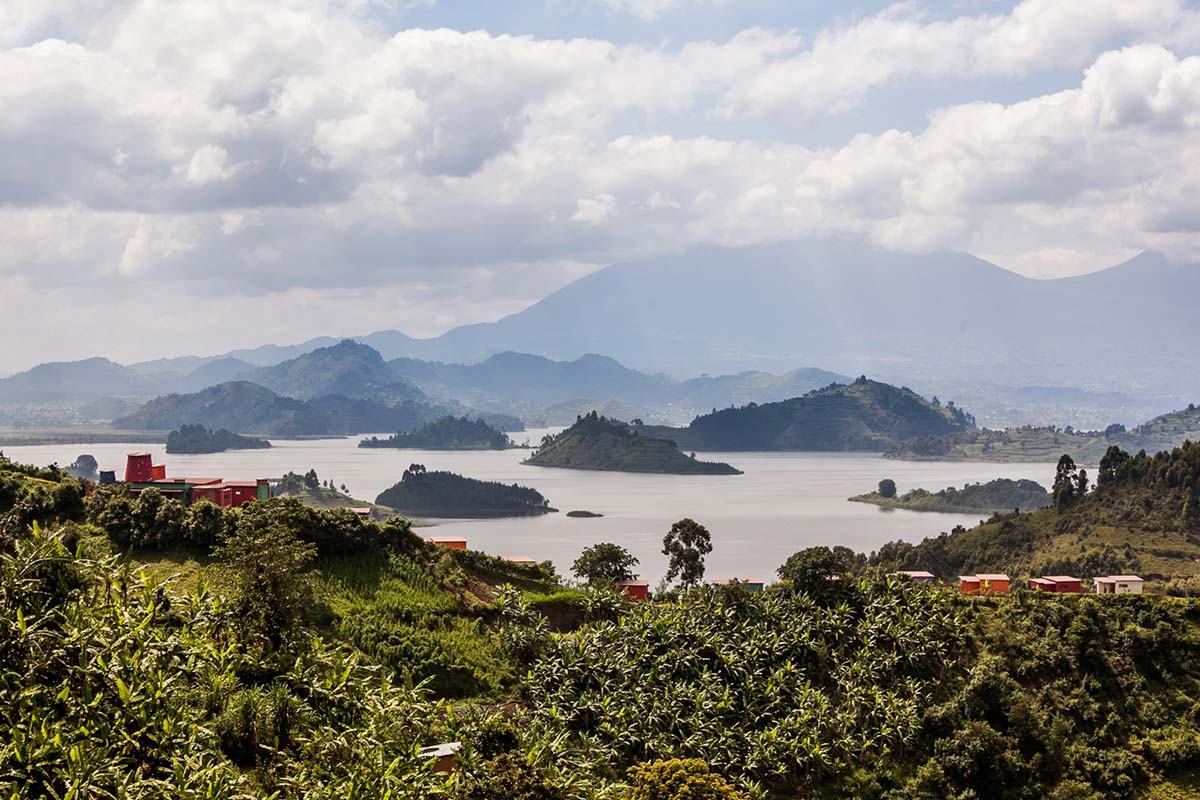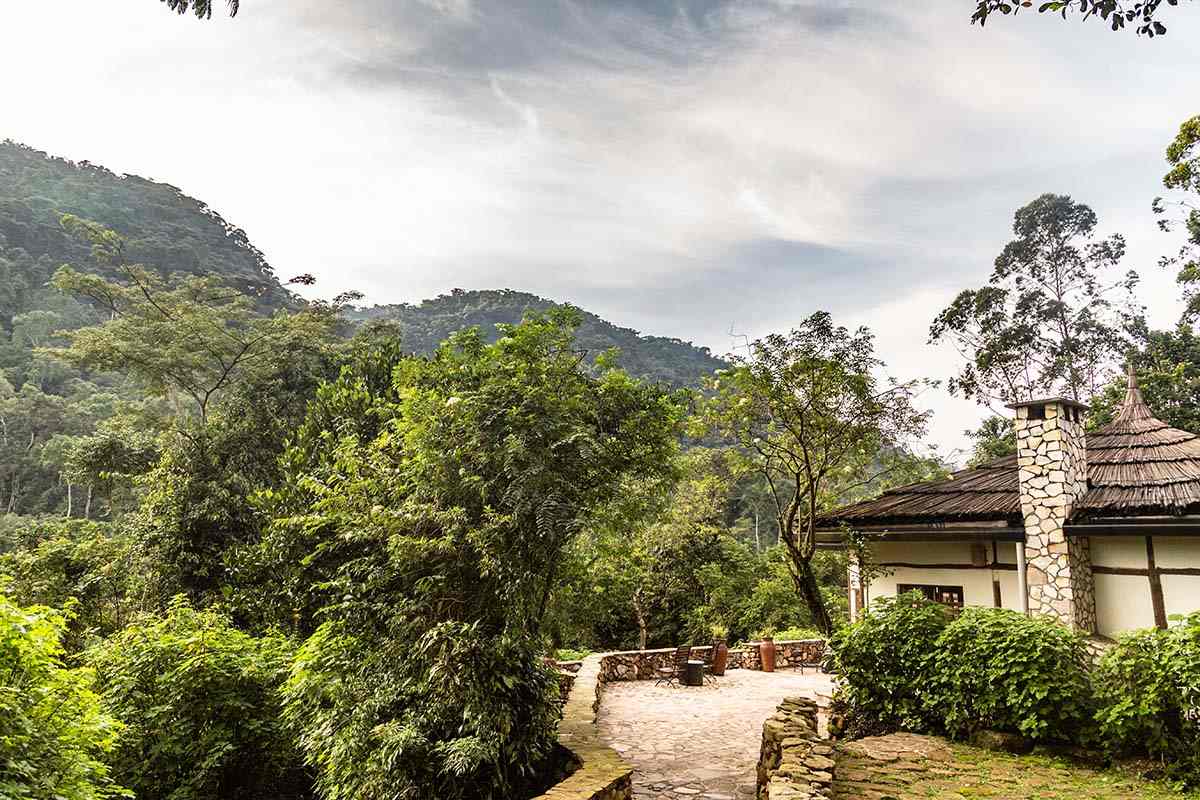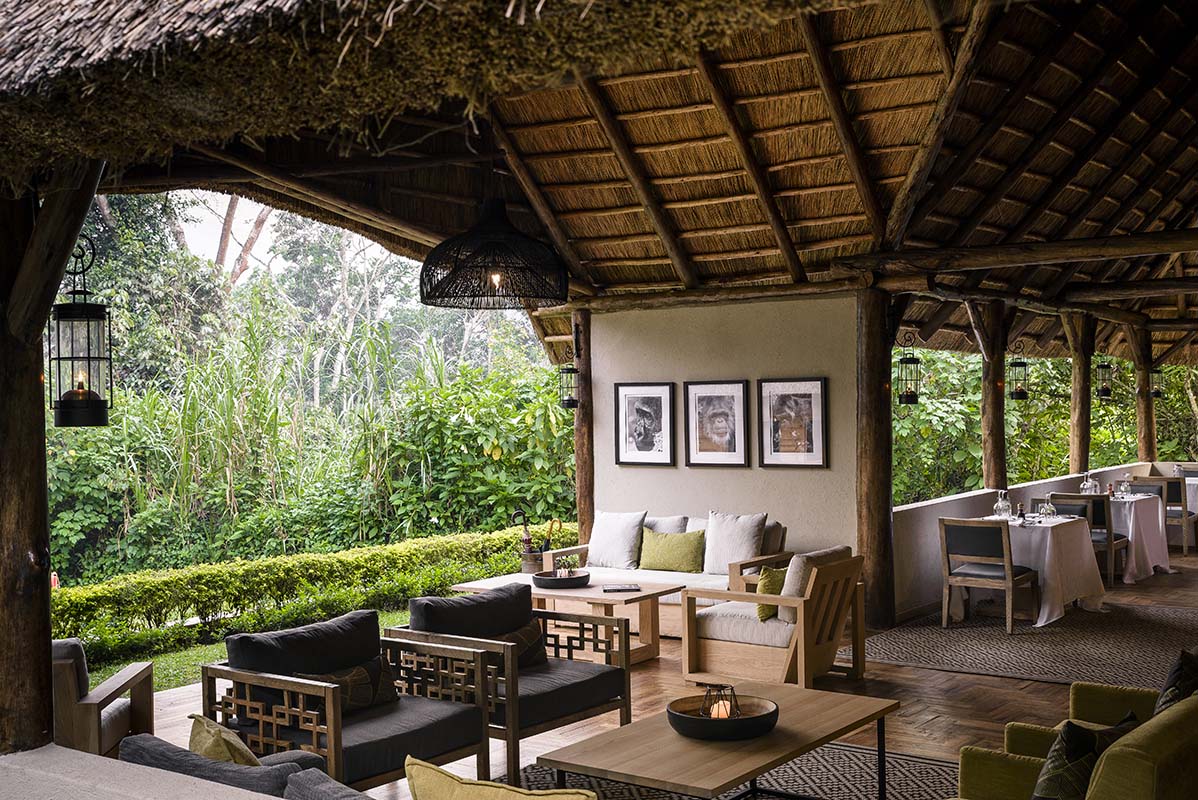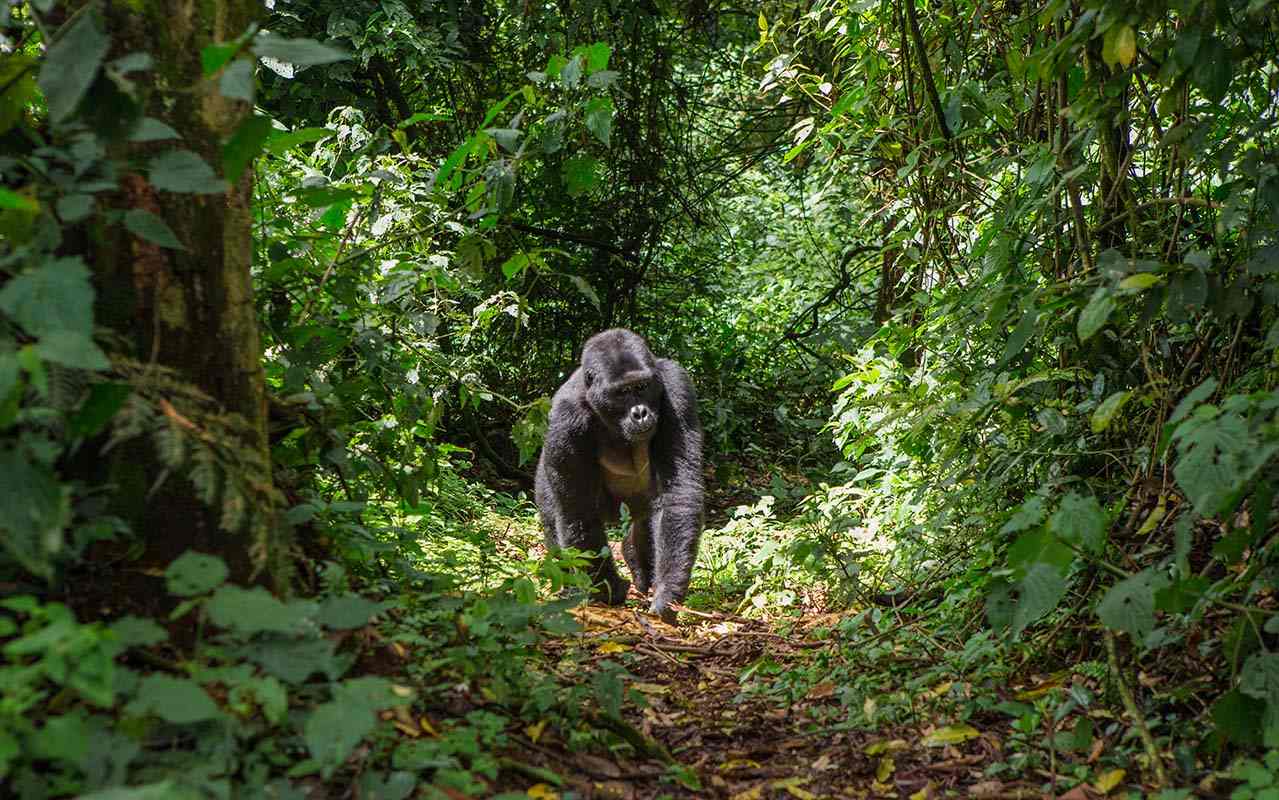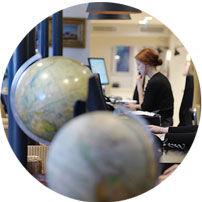 Explore Entebbe before travelling to Bwindi Impenetrable National Park, on this seven-day immersive adventure to see mountain gorillas in Uganda. Marvel at the country's wildlife on this trip-of-a-lifetime as you traverse the jungle, spotting the diverse wildlife that call it home.
Route
Everything is 100% tailored to you
DAY 1
International Flight
Your adventure to see gorillas in Uganda begins this evening, as you catch your overnight flight from London to Nairobi in Kenya. The flight takes around eight-and-a-half hours, so make sure you have a good book to read before trying to get some shut-eye.
DAY 2
Arriving in Entebbe
Your flight from London lands in Nairobi in the early morning, in perfect time to jump on a connecting flight to Entebbe, Uganda. No need to worry about anything as your bags will already have been checked onto your connecting flight. After an hour-and-20-minutes in the air, you'll touch down in Entebbe, Uganda. On arrival you'll be met and transferred to your hotel in the heart of town. Relax into your room and the chilled-out atmosphere of this charming town, located on the shores of Lake Victoria.
Head into town for an early supper and as the sun sets, casting a golden-pink glow over the lake, raise a toast to the start of a wonderful trip.
DAY 3
Fly to Bwindi Impenetrable National Park
This morning you'll be met at your hotel and transferred to the airport, for the short flight to Kihihi Airstrip. You'll be in the air for around an hour-and-45-minutes, heading south-west. Once you have landed, your private transfer will collect you and take you south, to Bwindi Impenetrable National Park and your lodge for the next two nights. Bwindi Impenetrable Forest is one of Africa's most ancient habitats and home to the eponymous Bwindi Impenetrable National Park. The park's steep mountains are blanketed in thick, steamy jungle, which is even more impressive than its name suggests. The slopes play host an incredible diversity of flora and fauna, including 120 species of mammal and 346 different species of bird. The stars of the show are, of course, the mountain gorillas who call these remote slopes home. It is one of the best places in the world to get close to these beautiful and critically endangered creatures - seeing gorillas in Uganda is an unforgettable experience.
Your lodge lies on the edge of the national park, in the perfect location for gorilla trekking and exploring the park. Staying in one of the private cottages dotted along the hillside, sit back and relax while listening to the sounds of the forest and gazing into the thick, green jungle of sprawling branches and towering trees.
Take your time settling into your room and exploring the lodge, before a delicious dinner surrounded by the rich chorus of calls from the canopy.
DAY 4
Gorilla Trekking in Bwindi Impenetrable National Park
Although it's an early start this morning, its more than likely you'll be up before your alarm, knowing what the day brings. Blinking in the misty-morning light, meet your guide, ready for today's trek. Make sure you have your hiking boots on, as you delve deep into the forest. Trek timings can vary hugely as the gorillas move throughout their habitat, and finding them isn't guaranteed. The dense undergrowth, high altitude, and slippery trail will leave you muddy and exhausted as you scramble over the rainforest's unforgiving terrain. It could be a couple of hours or a full-day of hiking, but the reward is well worth the effort.
After a long, sweaty trek, you have an hour to spend with the majestic mountain gorillas. Sitting under the jungle canopy, a quiet drip-drip fills the quiet, as beads of water cascade off the foliage. Gazing at their family group, meeting those knowing, searching eyes - there is no denying how intimate and powerful the experience it is. After chimpanzees they are our closest living relatives, sharing about 97.7% of our DNA and looking into their eyes, it's easy to see how you'll catch your own likeness reflected back at you.
The return hike might just be ten-times easier, as you walk on a gorilla-induced cloud of wonder.
Once you arrive back at the lodge it's time for dinner, that you have more than earned. Tuck into a sumptuous spread of food, before falling into bed, dreaming of gorillas and their forest home.
DAY 5
Nature Walks and Relaxing in Bwindi
This morning its time for another adventure into the trees. Fuel up on a delicious breakfast and pull on your boots, ready to hike. Today you will be heading out on a nature hike, accompanied by a guide, traversing the trails and enjoying the area's flora and fauna - hopefully seeing some of the forest's monkey inhabitants. You will be walking for between three and four hours, exploring all the delights of the jungle.
Take a moment to marvel at the forest that surrounds you (it's also a chance to catch your breath). Never-ending calls from the canopy and wildlife spotting will fill your trekking travels.
Returning to the lodge in time for lunch, you can hang up your walking boots and put your feet up because this afternoon is yours to do with as you wish. You might want to explore the lodge, indulge in a massage or simply relax and take in the excitement of the last few days.
Sadly this morning marks the end of your adventure to see gorillas in Uganda. Its time to head back to the city and civilisation. Enjoy the last of the jungle views over a leisurely breakfast, before your driver meets you for your transfer back to Kihihi Airstrip. After around an hour-and-45-minutes in the air, you will touch down in Entebbe, where a driver will be waiting to whisk you off to your hotel.
The rest of the afternoon its yours to relax but you might want to get an early night before the early start tomorrow morning.
This morning its time to head home. You will be collected early in the morning to return to the airport, in time to catch your flight home. Your journey home will take you via Nairobi, where you will catch your connecting flight to London. The total journey time is around 15 hours and will see you landing in the UK in the evening.
A Rough Idea of Price
Dependent on season, accommodation and activities
The estimated cost for this trip is £3,405 to £4,805 per person. The final cost of the trip depends on the way we tailor it especially for you. The final cost varies according to several factors, which include the level of service, length of trip and advance booking time. The exact price will be provided on your personalised quote. The average price for this trip is £4,005 per person.
A few of the benefits of travelling with us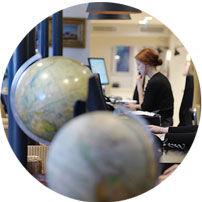 Get in touch
Our experts have the inside track on the destinations they sell and will tailor-make a holiday to your unique requirements.
Contact one of our Uganda specialists