Itinerary Highlights
Join dedicated researchers and guides to track chimpanzees from nest to nest in Kibale National Park
Trek through Bwindi Impenetrable Forest to enjoy the ultimate mountain gorilla encounter
Safari the traditional way on game drives in Kidepo National Park
Contact one of our Uganda specialists + 44 (0) 20 3958 6120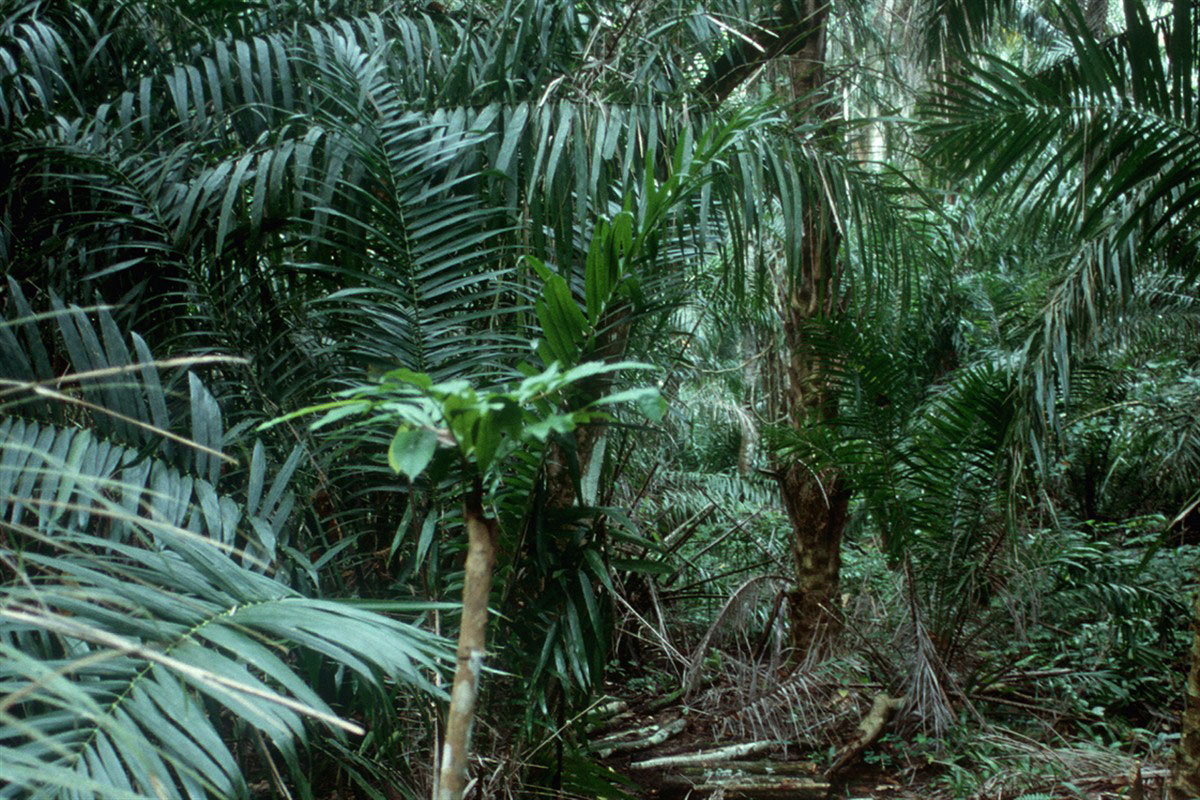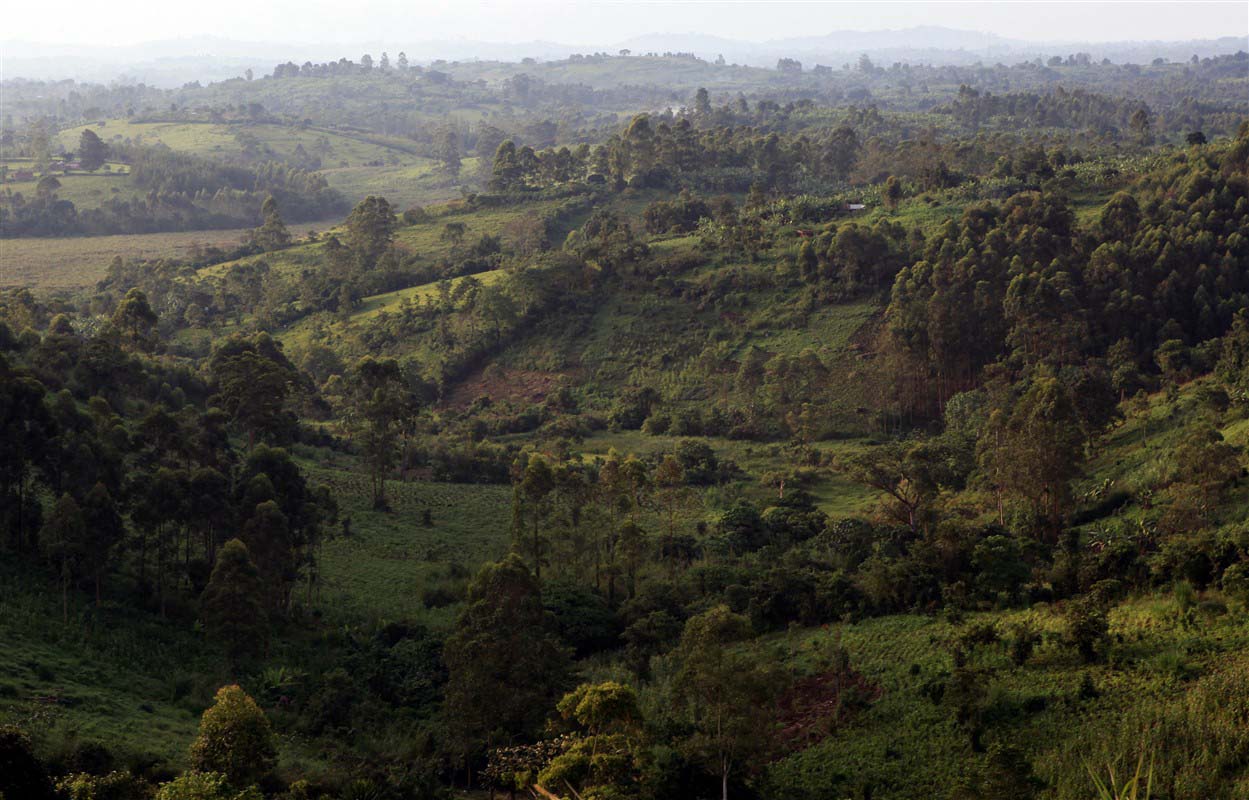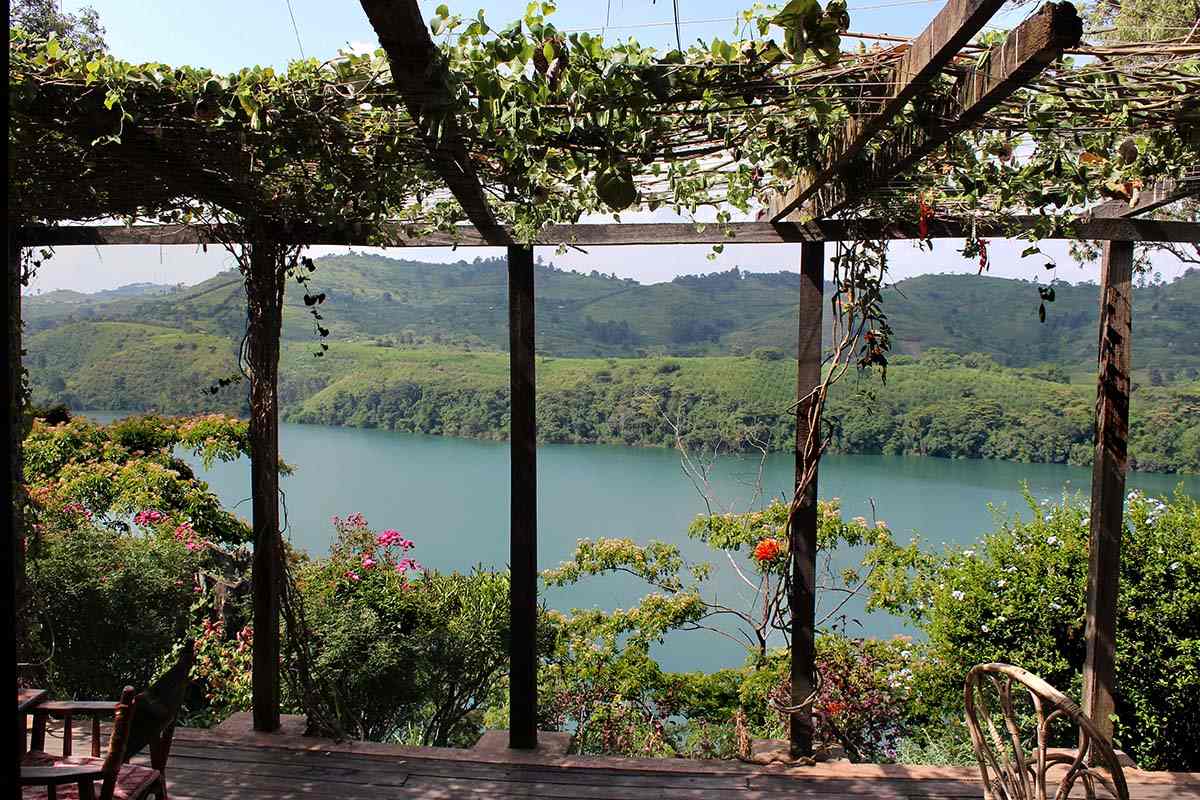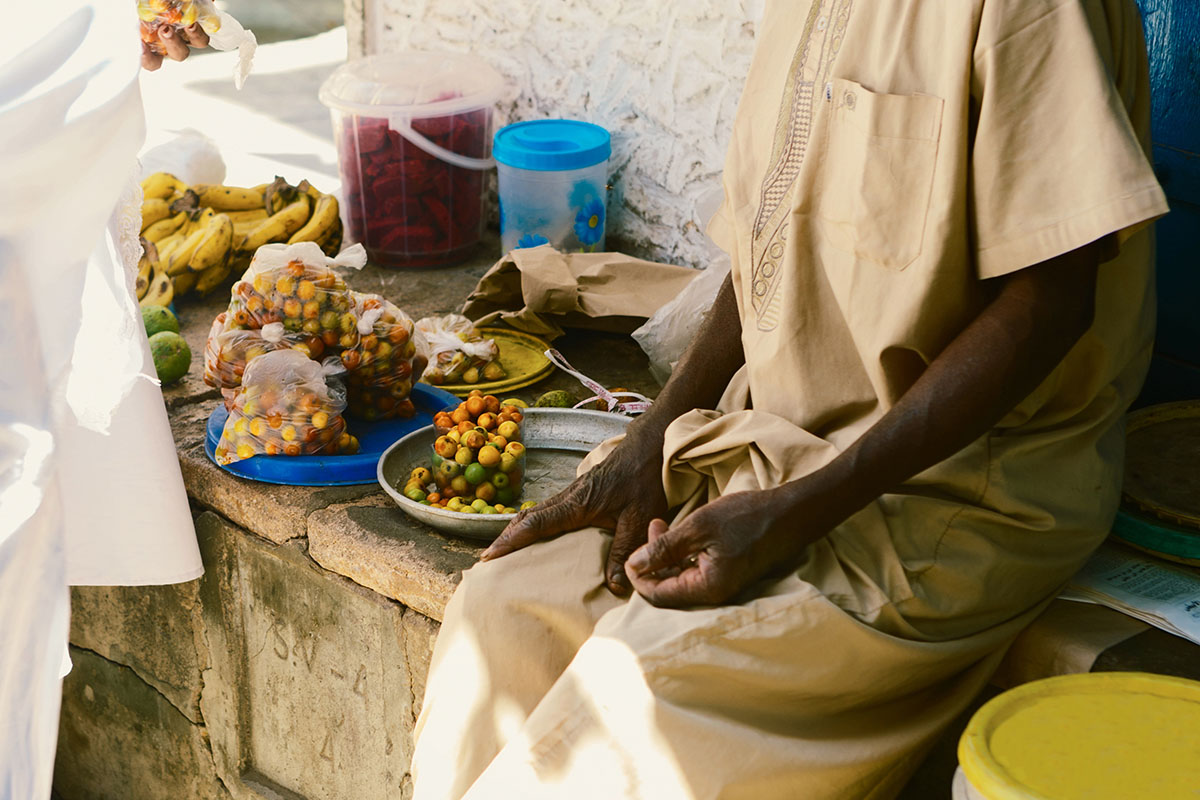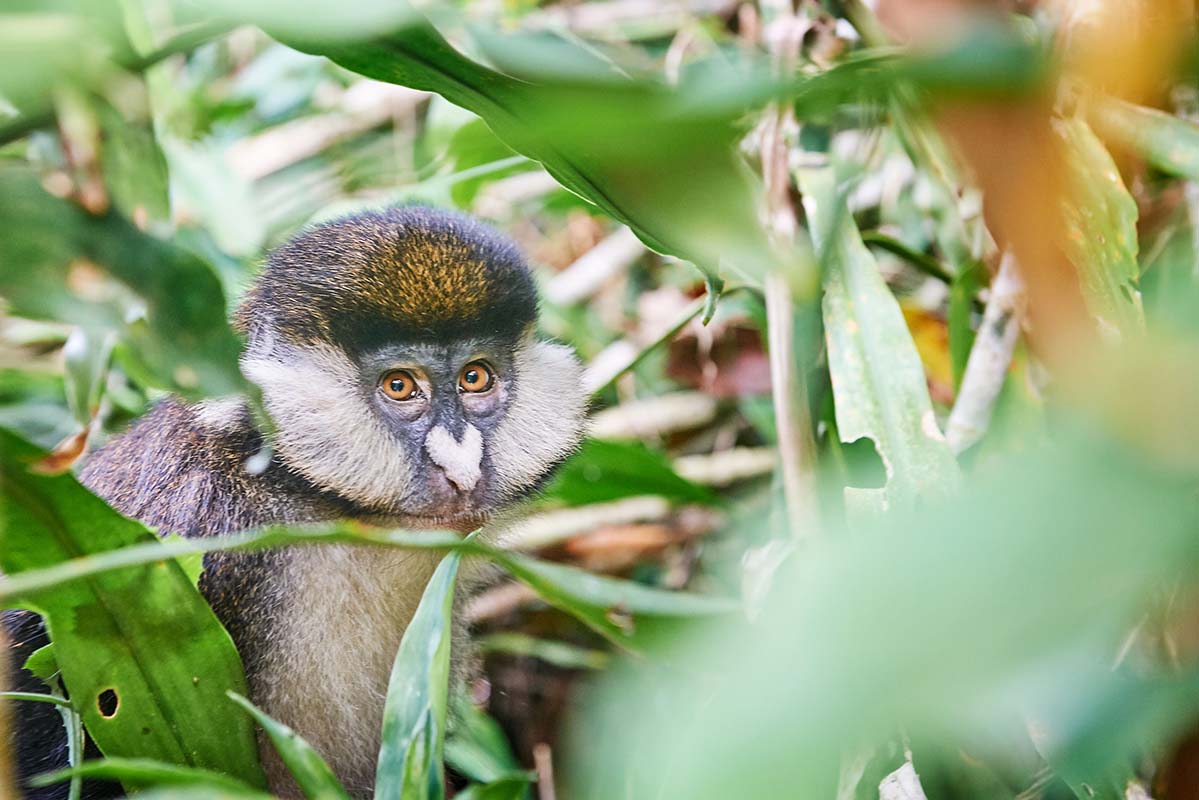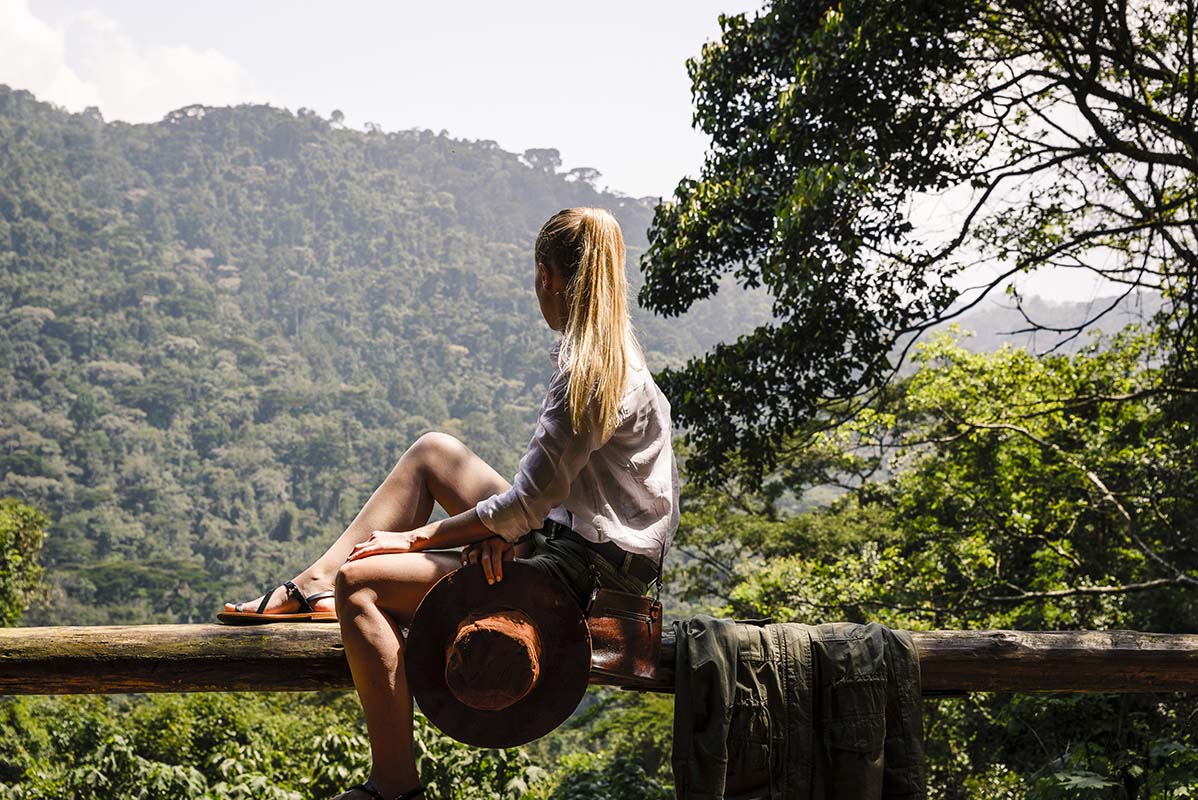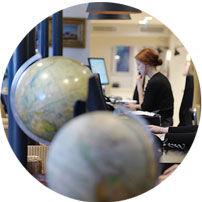 For many people Uganda means mountain gorillas, but what many don't realise is that this little country is also home to some fantastic big game and open savannah plains. Combine three amazing wildlife experiences by visiting Kibale National Park, Bwindi Impenetrable Forest and Kidepo National Park on this 13-day trip.
Route
Everything is 100% tailored to you
DAY 1
International Flight
For true wildlife pioneers Uganda is one of our favourite African destinations. Begin your very own adventure this evening by heading to the airport in London for the nine-hour overnight flight to the Kenyan capital Nairobi.
The holiday properly starts this morning as you land in Nairobi and transfer across to catch the hour long, direct flight from Nairobi to Entebbe. Touch down on Ugandan soil before breakfast time. Once landed you'll be greeted by one of our team and then board a light aircraft headed for Kasese airstrip, just outside of Kibale National Park. From here the final leg of the journey is a two-hour drive to your lodge.
Having finally arrived and checked in, the rest of the afternoon is yours to settle in and enjoy the lush forest views and your new African surroundings.
Wake up to the sound of birds singing in the trees and then head to breakfast on your lodge terrace. The rest of the morning is yours to spend at leisure. After lunch, you will then be taken to the Bigodi Wetland Sanctuary for a nature walk with one of the lodge guides. An hour's drive from the lodge and on the edge of the forested Kibale National Park, The Bigodi is a unique and wildlife-rich area that shouldn't missed off any Uganda itinerary.
A paradise for bird watchers, 138 species of birds have been spotted in Bigodi, including great blue turacos, whose distinctive mohican hairstyles make them easy to spot. Monkey lovers won't be disappointed either, with several primates species such as red colobus monkeys, baboons, black & white colobus monkeys and vervet monkeys all calling Bigodi home.
Spend several hours wandering with your guide and catching a first glimpse of the wonderful wildlife in Uganda.
Early this morning venture into the heart of Kibale National Park for a chimpanzee habituation experience. You'll be transferred by car from your lodge, which should take around 45 minutes. On your arrival, you will meet your guide and from there set off to where the resident chimpanzees built their nests the night before. As dawn breaks the habituated (meaning they are used to humans) chimpanzees will be waking up, and you can then spend the day following them as they build their new nest for the night. As well as getting a real insight into the behaviour and lifestyle of the chimps, over the course of the day you'll also learn how to identify them by their markings.
A picnic lunch will be served as you trek and you'll be back at your lodge in time to share stories of your day over dinner.
Today you head to the next stop on your Ugandan adventure, Bwindi Impenetrable Forest. Begin the journey with a two-hour drive back to Kasese where you'll take a light aircraft flight to Kihihi airstrip, which is just north of Bwindi Impenetrable Forest. From here it's a two-hour drive to the edge of the forest and your lodge.
Once you arrive, settle in with a stroll around the grounds and then tuck into dinner with a view across 127 square miles of 25,000 years old montane rainforest.
Bwindi Impenetrable Forest is estimated to be home to around half the world's population of around 700 gorillas, with one habituated group in Nkuringo and three in Buhoma. Today you'll spend the day tracking these magnificent creatures in a small group with an expert guide. As you trek in search of the gorillas you'll soon see how the forest earned its Tolkein-esque name, since the tree-clad hillsides are incredibly steep and soaring to altitudes of 8,500ft. That said the trekking effort will be well worth it when you eventually find and spend an hour with a gorilla group, every second of which will be magical. Nothing can prepare you for the impact of encountering a fully grown silverback male, up to three times the size of an average man (adult males can weigh up to 440lbs), yet remarkably peaceable, playful and tolerant of human visitors.
By the time you drag yourselves away from the gorillas and make your way back to the edge of the forest you'll likely be ready for dinner, which is the perfect time to reflect on this extraordinary experience.
Today you will have the opportunity to meet the local Echuya Batwa (pygmy) people to find out about their culture and lifestyle. For thousands of years the Echuya Batwa have lived alongside the wildlife in the Bwindi Impenetrable Forest, becoming known as the 'keepers of the forest' due to their special connection with both the trees and the residents.
With a local guide to make introductions you'll get a rare opportunity to spend some time learning how the traditional Echuya Batwa lifestyle still thrives here. Help the women prepare and cook a meal, let the medicine men explain the various uses of the native forest flora, and listen to the elders spin yarns and sing traditional songs.
Even in a country considered relatively off the beaten track, it never hurts to go further off the metaphorical track in search of an unknown gem. Today, that's exactly what you'll be doing as you journey to the far north of Uganda and Kidepo National Park. As you'd imagine, Kidepo takes some reaching, and you'll have to take two two-and-a-half-hour flights to get there, the first from Kihihi to Entebbe, and the second from here to Kidepo airstrip. These are light aircraft flights and you'll be flying over some seriously beautiful terrain, so this is one of those cases where getting there really is half the fun.
When you land in Kidepo you'll be met by a driver and taken the short distance to your lodge. Sit and relish in the far reaching bush views after spending the last few days in the forest.
DAYS 9 to 11
Savannah Safari
You've had several alternative safari experiences on this trip, but the next three days are your chance to experience a traditional safari. Spend your days out on game drives and game walks spotting abundant wildlife ranging from lions to leopards and cheetah to elephants, plus giraffes, zebras, ostriches and possibly Africa's largest herds of buffalo. Bird watchers will also be in their element with 460 species of birds to spot.
As well as wildlife viewing, you'll want to make plenty of time to simply enjoy the scenery here. With the Napore Mountains to the West, and the Morungole Mountains to the East, the flat golden savannah land is fringed by stunning rocky peaks that make for some great photography opportunities. And come nightfall the endless starry sky is as clear as you'll find.
As the saying goes, all good things must come to an end, and sadly your Ugandan adventure comes to an end as you head back to the UK today. Start with the transfer to Kidepo airstrip, then catch a direct flight to Entebbe. Here you'll be met by one of our team and directed to check-in for your overnight international flight, connecting in Nairobi.
Arrive in London this afternoon.
A Rough Idea of Price
Dependent on season, accommodation and activities
The estimated cost for this trip is £9,340 to £10,810 per person. The final cost of the trip depends on the way we tailor it especially for you. The final cost varies according to several factors, which include the level of service, length of trip and advance booking time. The exact price will be provided on your personalised quote. The average price for this trip is £9,830 per person.
A few of the benefits of travelling with us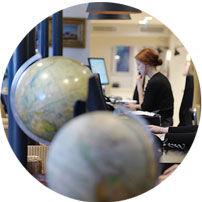 Get in touch
Our experts have the inside track on the destinations they sell and will tailor-make a holiday to your unique requirements.
Contact one of our Uganda specialists