Itinerary Highlights
Enjoy train travel in style as you journey through France to Barcelona
Meander between the architectural treasures of Barcelona on a walking tour with an expert architect guide, learning about the whimsical creations of Gaudi
Explore the Boqueria Market, learning how to pick the best fresh produce with a chef, before a cookery class, learning to make the classic Spanish dish paella.
Get photo-savvy as you hit the city streets with a photographer, ready to capture candid moments in the city's most loved places
This itinerary can be done entirely by train
Contact one of our Spain specialists + 44 (0) 20 3958 6120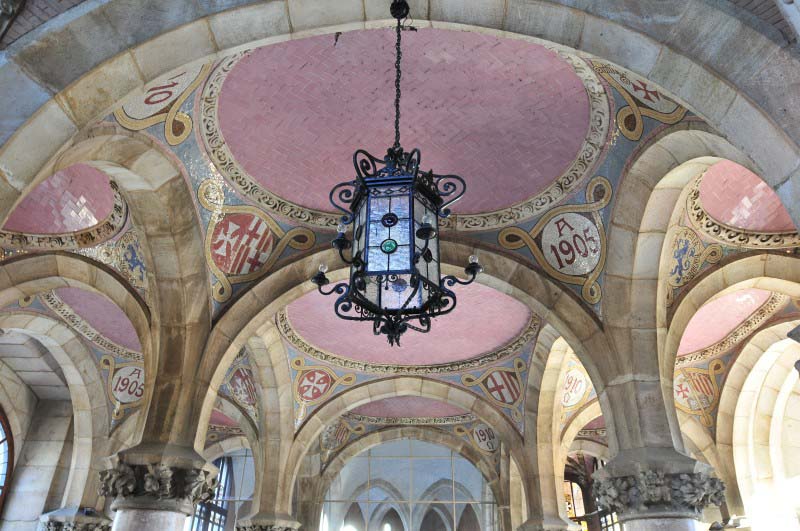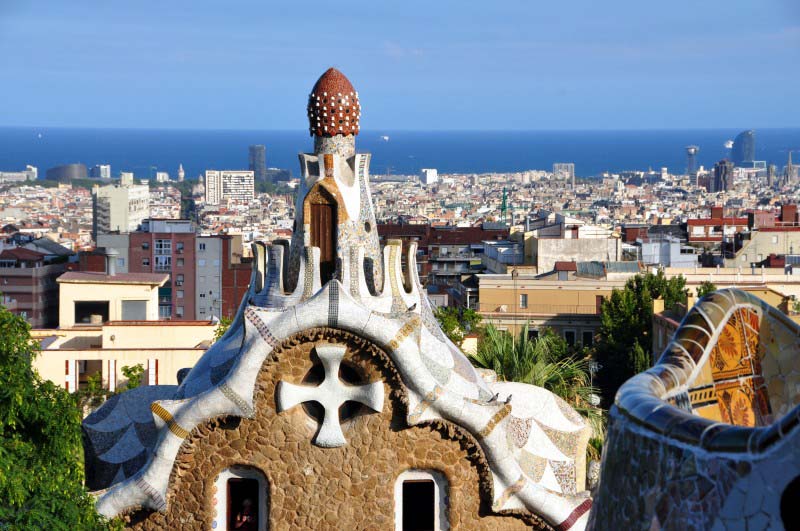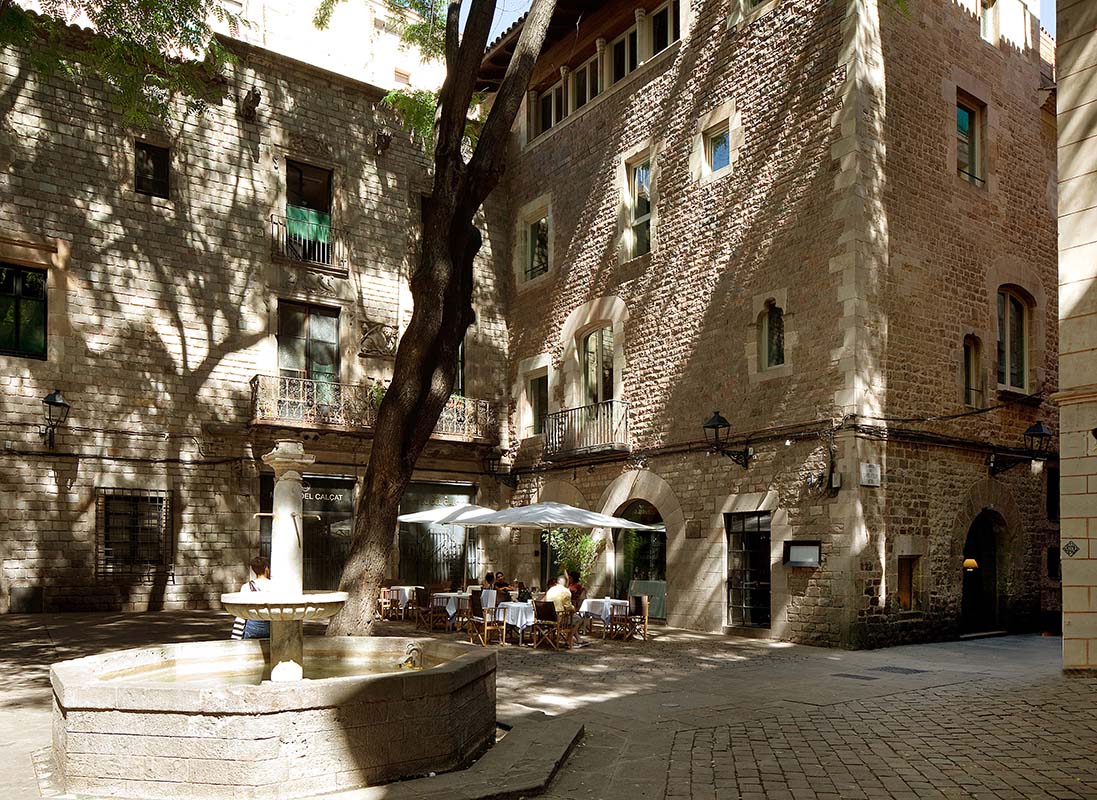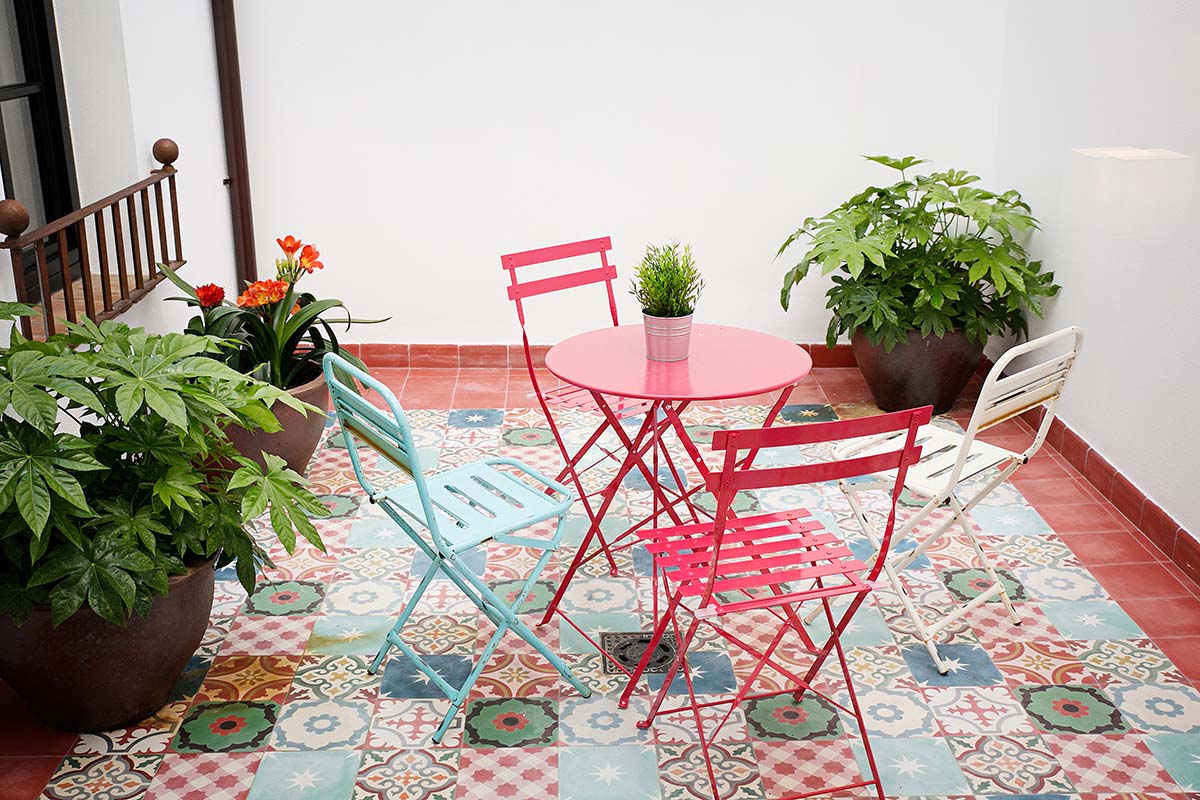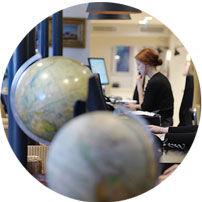 This five-day London to Barcelona train itinerary sees you learn all about a city brimming with history, culture and culinary delights. Enjoy a walking tour to see the city's fabled architecture, take a cookery class and wander the streets with a photographer learning advanced photography techniques.
Begin by discovering Barcelona's extraordinary architecture alongside an expert guide and explore some of Gaudi's iconic buildings. Following your culture-filled day, enjoy some traditional Catalan cuisine at a restaurant recommended by our local Concierge. Try your hand at preparing some of your own Spanish dishes with a cookery class taught by a professional chef at the famous Mercat de la Boqueria. Tour the city alongside a professional photographer, who will instruct you on how to capture it in its best light.
Route
Everything is 100% tailored to you
DAY 1
London to Barcelona by Train
Your London to Barcelona train adventure begins with an early morning Eurostar train from London St Pancras. Climb aboard, coffee in hand, ready for the first leg of your trip, whizzing through the channel tunnel and out into the French countryside. Your first stop is Gare du Nord in Paris, then take the RER (the Paris metro) for just two stops to Gare du Lyon - where you'll have just enough time for a lunch while you wait for your second train of the day. We know an excellent restaurant at the station serving fine dishes in a grand neo-Baroque setting. Then climb aboard your high speed Barcelona-bound TGV (Train a Grande Vitesse) Duplex. We'll try to book you a seat on the upper deck for even better views of the French countryside as you fly at around 200mph along the Rhone Valley, through the marshlands of the South and finally through the dramatic mountains of the Pyrennes. Make sure you have a good book at the ready, or a film downloaded as you speed south, and the journey should take around six-and-a-half hours.
The train pulls into Barcelona station in the evening and your private transfer will whisk you from the station to your hotel, which will be your base for the next four days. You'll have time to freshen up because this being Spain, no one bothers to go out until about ten o'clock at night.
DAY 2
Going Gaudi in Barcelona
You'll be staying in the heart of Barcelona during your London to Barcelona train trip, and before your first day exploring the city you might fancy a dip in the hotel's roof-top pool overlooking the city. This morning you will be exploring the streets of Barcelona, with your guide introducing you to the city's fantastic architecture, much of which was created by the city's most important architect: Antoni Gaudi. Fondly know as 'God Architect', Gaudi created some of Barcelona's most iconic buildings. In the company of an your expert architect guide, you will visit some of Gaudi's most important buildings, including the Casa Batllo (don't worry - you'll have skip-the-queue tickets), the remodelled house considered one of his masterpieces. While wandering your guide will help contextualise Gaudi's work within Barcelona's history and alongside the work of his contemporaries.
After a morning soaking up history and culture in the city's streets, this afternoon is yours to explore more of the city or relax back at the hotel. Our local Concierge can help with restaurant bookings and recommending the best places to eat and drink in a town with plenty of choice on that front.
DAY 3
Market Tours and Cookery Classes
After a leisurely morning on this London to Barcelona train trip, you will be joining a hands-on cooking class to discover the secrets of traditional Catalan and Spanish cuisine. Start with a walking tour of the famous Mercat de la Boqueria. A chef will be accompanying you, armed with plenty of tips for picking out the finest local, seasonal products in this historic market. Meander through the stalls, with sights, sounds and smells delighting your senses. Once you have had your fill of the market stalls, head back to the cookery school, which is located in the heart of the city. Don your aprons, because it's time to get cooking, learning how to create that most Spanish of dishes; paella (which actually hails from Valencia, down the coast). Your efforts will be rewarded, when you sit down to enjoy your creation at the end of the class.
Head back to your hotel to freshen up - and maybe enjoy a swim - before dinner and drinks in the city.
DAY 4
Photographic Tour Around Barcelona
After a leisurely morning, it's time to get have your camera at the ready. You'll be meeting a professional photographer to visit some of the best attractions the city has to offer, prepared to take some great shots of Barcelona. You'll learn some of the skills of documentary style snapping, and to capture the best moments of your day. Take things at your own pace and stop for a drink or an ice cream while meandering through the busy streets, snapping as you go. After exploring Barcelona's enchanting streets, you have the rest of the day at leisure. It's your last night in the city so you'll want to make the most of the world-class dining and nightlife scene in this seaside city.
Sadly today it is time to head home. You'll have time for a relaxed breakfast at your hotel before heading back to the station for the journey north, across the border and through the south of France, speeding towards Paris on another TGV Duplex. Make sure you have something to read or watch, or you might want to go through the images captured on your walking-photo tour yesterday. Your train pulls into Paris mid-afternoon, and you have time to take the RER metro two stops to Gare du Nord where we can also book you a table in an excellent brasserie beside the station. After an early supper, board the Eurostar and you'll glide through the channel tunnel and ease into London St Pancras this evening.
A Rough Idea of Price
Dependent on season, accommodation and activities
The estimated cost for this trip starts from £1,490 to £2,140 per person. The final cost of the trip depends on the way we tailor it especially for you. The final cost varies according to several factors, which include the level of service, length of trip and advance booking time. The exact price will be provided on your personalised quote. The average starting price for this trip is £1,710 per person.
A few of the benefits of travelling with us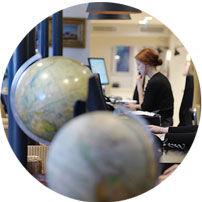 Get in touch
Our experts have the inside track on the destinations they sell and will tailor-make a holiday to your unique requirements.
Contact one of our Spain specialists