If you're here in summer*, after breakfast this morning you will enjoy a two-hour tour taking in Stockholm from a different angle - the water. As you paddle around the archipelago in your kayak, your local guide will take you to hidden spots and explain how the city's relationship with its watery surrounds has shaped how it has grown.
After lunch, our Dossier will list some out of the way local haunts to explore. We recommend spending the afternoon poking around the hipster-tastic boutiques around the city. Acne Studios - the cult advertising agency turned fashion brand - has their flagship store in the bank where, interestingly enough, the concept of Stockholm Syndrome was coined. Suitable shopped out, this evening you head out of the city with an expert naturalist guide for a safari in the nearby forests. With a bit of luck, and your guide's carefully honed skills, you will spot wild boars, deer, foxes, hares and, the king of the forest, a moose - a sort of European Big Five, if you will. After a traditional midsummer supper (ie: plenty of herring and dill) you will be transferred back to your hotel.
(* If visiting in winter, Stockholm is equally magical, but the activities on offer will - for obvious reasons - differ. You might want to swap kayaking for ice skating on the city's frozen waterways, and the evening wildlife safari through the snow-clad forests would be by snow shoe instead.)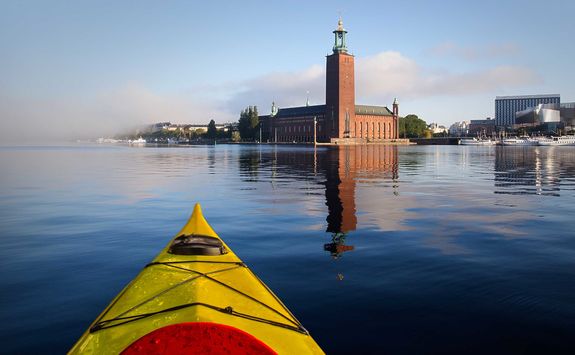 The In summer, the party doesn't truly get started in Stockholm until late into the night, so you've plenty of time to refresh (read: nap) after your safari before heading out for drinks and dancing in some of Europe's hottest spots.