Family Venice Long Weekend
Who: Families
From £1,220pp
Guided Walks & Gondola Tours: A Family Long Weekend in Venice
Four days exploring, eating and living la bella vita in a majestic floating paradise - what could be better? Visit and learn all about the important Venetian sights during your guided walking and gondola tour, and become an expert glass-maker in the home of world-famous Murano glass.
Itinerary at a Glance:
Visit both famous and hidden corners of Venice during a guided tour from an expert
See Venice from the water during an unforgettable gondola ride
Savour the treats of this gastronomic heaven
Explore the winding back streets and uncover day-to-day-life in an ethereal, floating city.
Why Book with Original Travel?
Just a few of the extra touches that come as standard on an Original Travel holiday...
See More
All of the holidays we create are completely tailor-made to you
This sample itinerary is intended to give you a flavour of what we can do
Day 1:

International Flight
Following a short flight, you will arrive in this floating masterpiece of a city in time for a late lunch.
After a private transfer to your hotel, set off through the winding alleys and over endless elegant bridges to find some traditional cicchetti (Venetian-style tapas) or an irresistible pizza. The perfect start to a family long weekend in Venice. Although you will enjoy an expertly guided tour of the city and its treasures tomorrow, savour this opportunity to wander and explore the extensive snakes-and-ladders board that is Venice (although watch out, getting lost is almost inevitable but simultaneously wonderful). Our detailed destination dossier will help point you towards our favourite things to do and places to eat.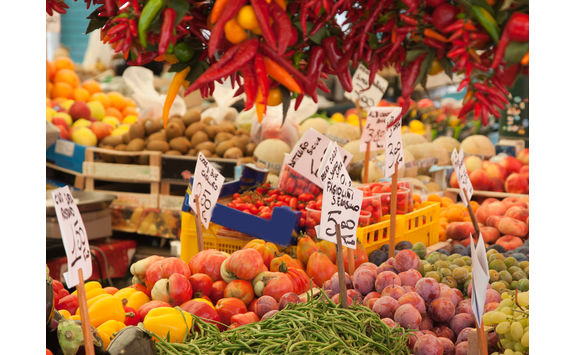 Day 2:

Gondola and Walking Tour
Today you will get right to the heart of Venice, learning about its history, culture and day to day life - this really is a city unlike any other on Earth.
The key to enjoying Venice with kids is making sure their engaged with its culture throughout. Your expert and family-focused guide will open the doors of this grand city, brimming with palaces and art. You will begin the day with a forty-minute gondola tour, floating past magnificent buildings, under windows and bridges - this is a view of Venice like no other. The tour will continue by foot and you will visit, on top of the unforgettable Piazza San Marco and the Fenice Theatre, many more hidden treasures off the beaten track and away from the floods of tourists. The little ones will also receive a fun games booklet to help them around the city.
Day 3:

Murano Glass Making Workshop
For the next step of your family long weekend in Venice, become expert glass-makers during a two-hour workshop with a professional glass-maker.
The small island of Murano that sits beside Venice is world-famous for its spectacular glass-works. Today you will be able to learn how to make your own glass in an authentic workshop in the heart of Venice, much less tourist-orientated than those on Murano. It is a wonderful, special insight into the traditional and intriguing craft, sure to entertain and delight all the family.
After your hard artistic work, treat yourselves to a spoiling lunch of exquisite Venetian seafood at a canal-side restaurant. Be sure not to miss the opportunity to sip an Aperol spritz (or a spremuta for the children) while watching the sky turn pink over the canals in the early evening.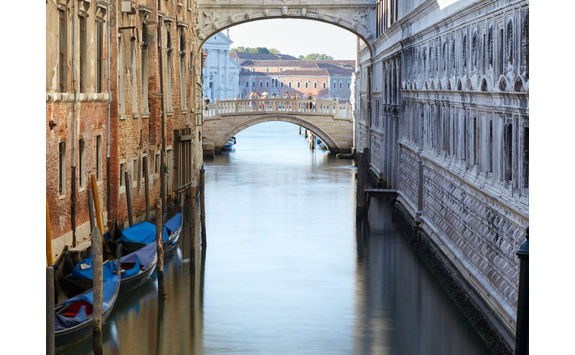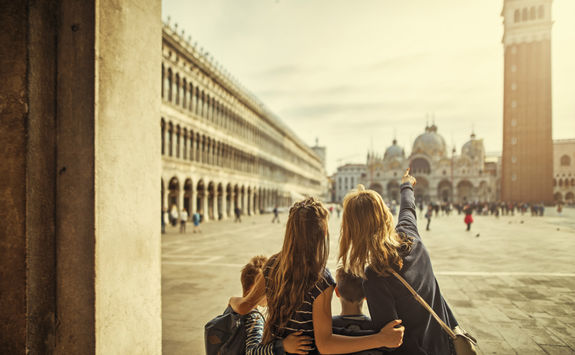 Day 4:

International Flight
Sadly it is time to head home from your family long weekend in Venice and start to recover from all the incredible food and sun you have enjoyed.
Enjoy a last walk around the city and perhaps a last coffee and cake before your private transfer back to the airport.
All of the holidays we create are completely tailor-made to you
This sample itinerary is intended to give you a flavour of what we can do
A Rough Idea of Price
While all of our holidays are completely tailor-made and prices will vary based on things like time of year and level of accommodation, we want to give you as good an idea of how much this itinerary will cost. The below prices are based on two people sharing.
This Itinerary
If you would like to book the itinerary mentioned above, with economy flights, during mid-season and staying in our preferred room category at our preferred hotels.
Bare Necessities
If you would like to pare back the above itinerary by travelling at non-peak times, staying in a standard room and removing some or all of the guided activities.
Bells & Whistles
If you are looking for something extra special, we can discuss with you upgrading your accommodation, flights or activities.
Arran and Charlotte H are our experts for this itinerary and as seasoned travellers they have the inside track on the most memorable adventures.