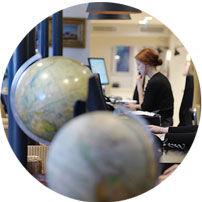 Myanmar is often typecast as the land of temples, where the peaks of Pagoda's silhouette against sunsets in Bagan, and the shimmering gilded stupa of the Shwedagon Pagoda attracts camera toting tourists and saffron robed monks in equal measure. But what if we told you that the country is also blessed with some of the most pristine beaches in Southeast Asia, lined with palm trees, and backed by tropical jungle? The Mergui Archipelago (sometimes know as the Myeik Peninsula) in Southern Myanmar is blessed with gin clear waters, vibrant coral reefs and, despite a history of dynamite fishing in the region, returning shoals of tropical reef fish.
Add to this unspoiled beaches, lush rainforest and traditional Moken fishing villages, and Mergui Archipelago holidays are well worth considering as an add-on to your exploration of mainland Myanmar. Even better, what was until recently one of Myanmar's best kept secrets, the Mergui Archipelago is slowly catching up with the rest of the country in terms of accessibility, having been closed to tourists since the 40's. The best way to explore is without doubt by water - booked on to a cruise on a luxurious sailing vessel (or chartering a sailing boat for a private sail). Get there before the investors do.
Mergui Archipelago Holiday Ideas
A few suggestions to get the holiday planning process started
Myanmar Regions
Discover more 100% tailor-made holiday ideas
A few of the benefits of travelling with us
What our clients say about us
Myanmar customer reviews (3 reviews)
4.3/5
The whole trip exceeded expectations - and more! Particular highlights were the boat trip, hot air ballooning over Bagan, the elephant camp, birdwatching in Kalaw, and Amara Ocean Resort on the untouched beach. The guides were exceptional and the service was great - particularly at Governor's Residence.

The people were all lovely. It was truly amazing - thank you.
Contact one of our Myanmar specialists