Whether you are a fishing aficionado or simply wishing to test the waters, why not embark on a deep-sea fishing day trip in Jamaica's tropical Caribbean waters that are brimming with catch of the days.
Sailfish, Spearfish, Wahoo, Barracuda, and Blue and White Marlin are just some of the fish you will be attempting (and succeeding) to catch on your expedition. Choose between one of GoldenEye's 38 foot speed/ power boat and a 33 foot sport and fishing boat for your fishing adventure where a delicious Jamaican picnic can be arranged on board - accompanied with complimentary chilled Red Stripe throughout the day, of course).
Itinerary Ideas
Best for: Couples, Honeymoons and Families
Classic Jamaica
There's more to Jamaica than rum and reggae - although these are all fine additions to any luxury holiday - and here we have brought together...
9 Days
From £2,595pp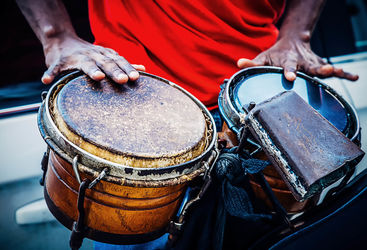 Best for: Couples
A Musical Journey Through Jamaica
Bob Marley. Island Records. Reggae. Jamaica has a musical heritage like few other places. Learn about the island's reggae roots, stay in three...
8 Days
From £2,995pp
Best for: Families
Luxury Family Jamaica
A week-long luxury family holiday filled with family fun in the sun in Jamaica. Itinerary at a Glance: Learn to sail in the blissfully calm...
8 Days
From £3,155pp