An ancient crossroads of trade routes between Africa and Asia, Oman is the most authentic country in the Gulf of Arabia. Read on for our top five things to do in Oman.
1
See the 'Mountain of the Sun'
Jebel Shams earned its name from the stunning beauty of its sunrises and sunsets. They certainly are a sight to see: in the morning, the sun suddenly appears behind the black mountains, is then swallowed by the mist before illuminating the mountains; in the evening, it makes the grey-brown rock glow before disappearing behind the mountains. In between, walk from village to village, enjoying magnificent views.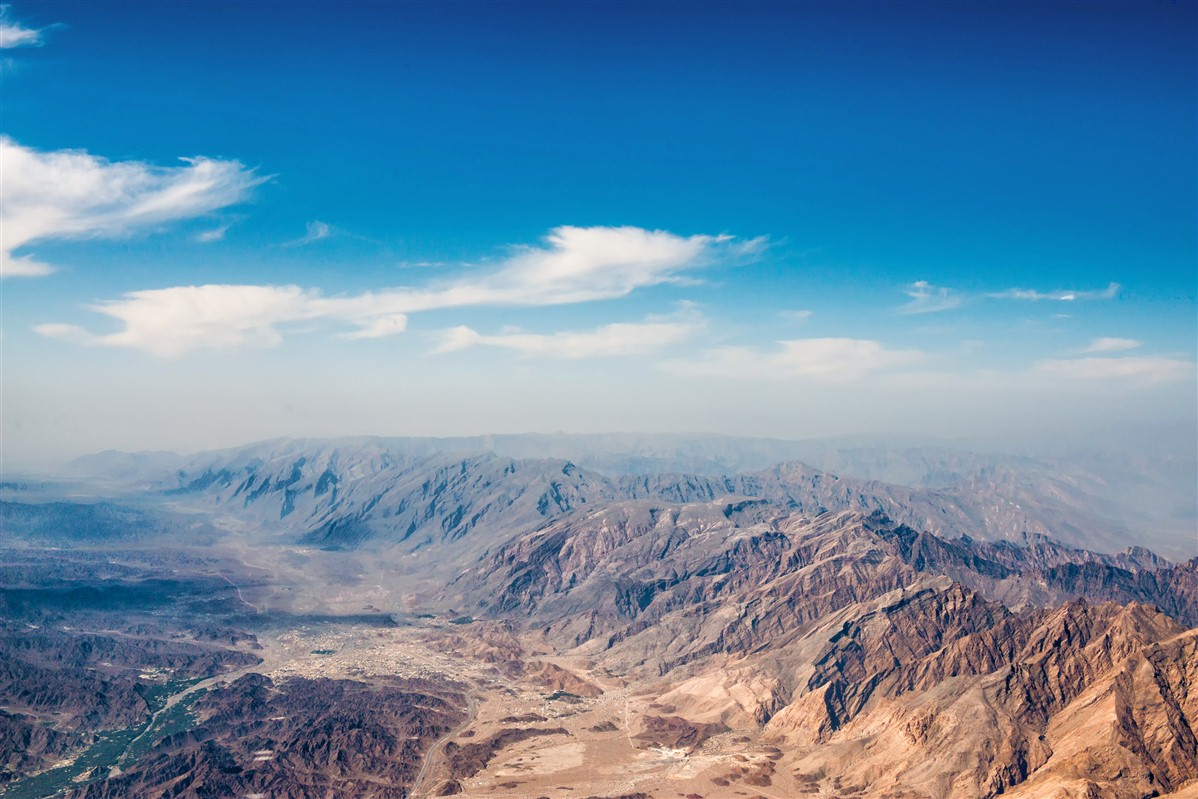 2
Search for Boswellia
Before black gold (oil), the source of the Sultanate's wealth was frankincense. This almost white gum is dissolved and distilled to produce the essential oil that makes it so valuable. Beyond its mesmerising, balsamic, spicy, sweet and warm fragrance, frankincense oil is packed with medicinal properties: it's invigorating, energising, prevents respiratory tract infections, anti-inflammatory, pain-relieving, healing and soothing. The dry, twisted, gnarly branches are a common sight the Dhofar region.
3
Swim in a cool wadi
Where there's a desert, there's an oasis. These wadis, punctuating the road to Nizwa, are true wonders. Suddenly, the flawless mineral landscape gives way to a lush gorge and palm trees home to a huge variety of bird species, with natural pools of intense blues and emeralds, inviting you to jump in. Wadi Tiwi, Wadi Bani Khalid, Wadi Ghul, Wadi Abyadh, Wadi Mistal... They all have their own special charm. Which will be your favourite wadi?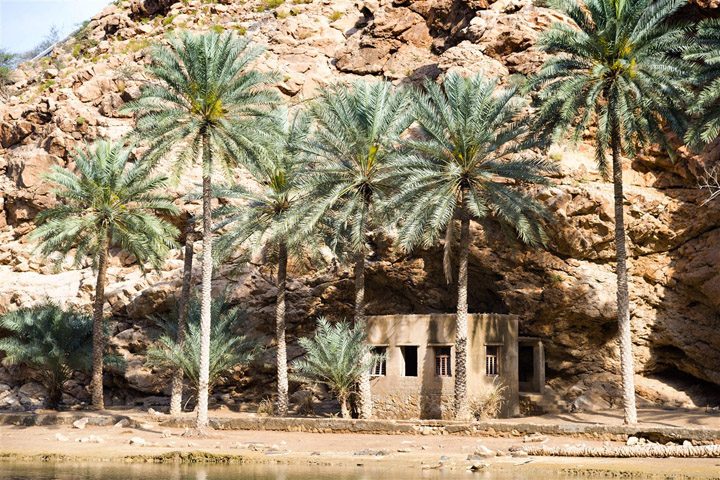 4
Lose yourself in Muscat's souq
And don't worry, at least for the time being, about finding your way back. Let yourself be guided by the colours and scents, linger in an Ali Baba's cave of a jeweller, find your perfect souvenir among the bric-a-brac of an antique dealer, discover a thousand and one bottles of perfume, smell them all until your head starts to spin, finally choosing a fragrance almost at random, for its amber colour and evocative name, 'Sultan's Dream', fall in love with a lamp, dish or embroidered bag, buy some known and unknown spices to try to recreate the sensations of this trip to Oman back home.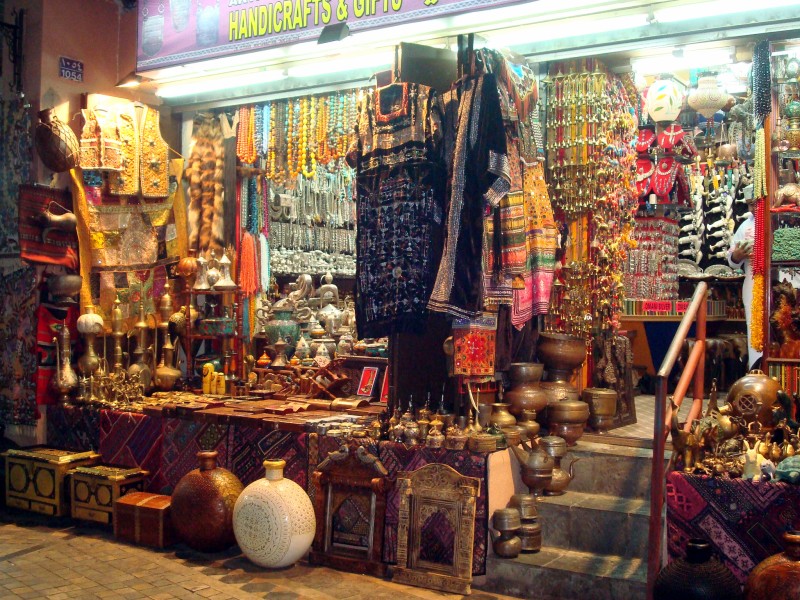 5
Navigate a sea of sand dunes
80% of Oman is desert. Stones, plains, plateaus, mountains, Omani deserts come in all shapes and sizes. The sand dunes themselves change shape constantly when the wind picks up and change colour with the sun, from white to bright orange, and all shades of beige and yellow. Camp for one night, trying to count the stars in a tiny patch of sky, then drink mint tea under the stars, and think just about how much you'd like to stay a little longer...