Aswan. Upper Egypt
Arrive in front of the Sofitel Legend Old Cataract Hotel, greeted by Nubian porters in smart, embroidered uniforms and traditional fez hats. Soak up the fragrant cedar freshness of the lobby. Pass by the cosy sofas and delicate 'mashrabiya' windows, admire the colourful chandeliers, hurry past the antique Victorian wooden lifts, skirt round the sun-pierced bow windows projecting magical rays of light across the floor, push open the varnished wooden doors and rush to the terrace. This wonderful terrace is arguably the most beautiful on Earth and overlooks the Nile and Elephantine Island. The sun illuminates the stone Temple of Khnum, while the white sails of traditional 'felucca' boats flutter in the warm evening breeze. You've arrived. '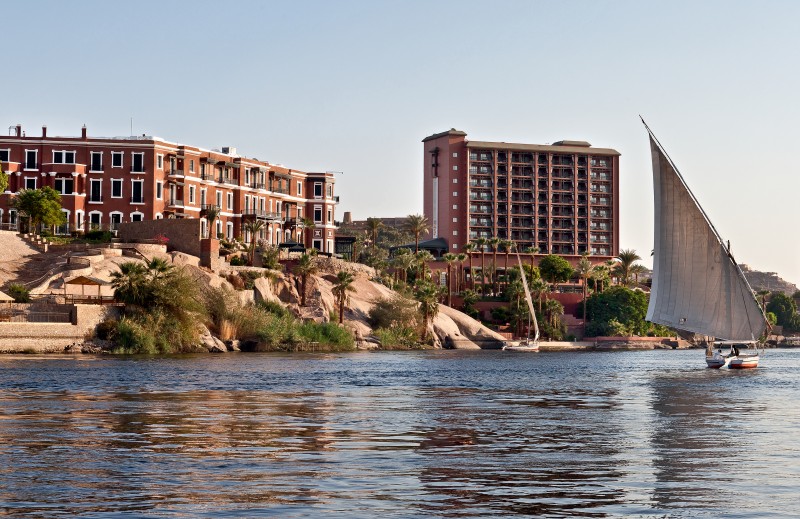 Fabrice Rambert/Accor
This unforgettable view is obviously one of the highlights of the trip, but the interior and the hotel itself are just as memorable. Never-ending corridors are adorned with aptly-named arabesque vaults, decorated with sepia photos of dignitaries who have graced the hotel in bygone years. Dine in the hotel's signature restaurant, 1902, a white marble and brown woodwork room featuring an 88ft-tall Byzantine dome with a grand piano beneath. Enjoy lunch and tea (of course) on the terrace on your way back from the island of Philae.
Since the most recent renovations, the rooms are up to Sofitel's highest standards (great beds!). The Palace boasts wonderful neo-Byzantine-style suites, with the ' newer ' wing (whose upper floors have incredible panoramic views) offering modern suites overlooking the Nile, a swimming pool, and a dreamy spa. This old princely establishment on the banks of the Nile has once again become a splendid luxury hotel without sacrificing its soul.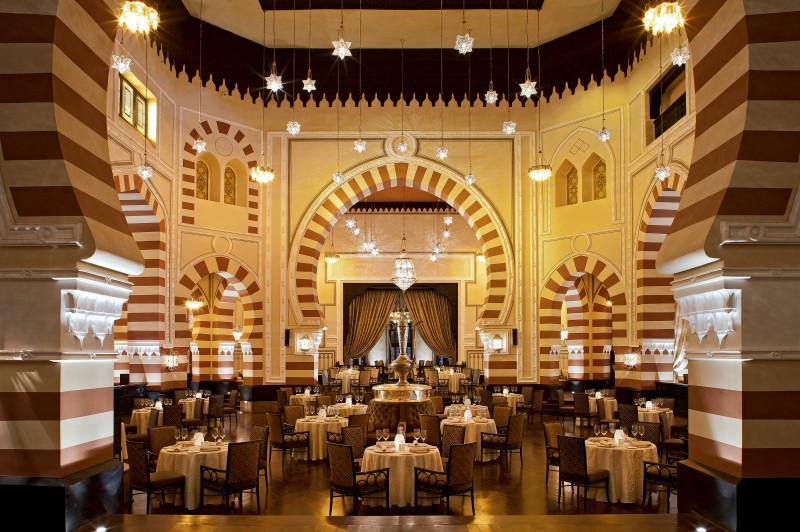 ' For things to stay the same, everything must change .' The Sofitel Legend Old Cataract Hotel is living proof of the famous quote from 'The Leopard' by Giuseppe Tomasi di Lampedusa. It's all thanks to the excellent interior designer and Sofitel's vision that the legend lives on.