Why do grandparents and grandchildren get along so well? Because they're united by a common enemy. But take out the middle-mum and dad and you have the rare opportunity to spend quality time with your grandchildren without the distractions. Designed for the young and the young at heart, skip gen holidays are all about using the world to really get to know the young people in your life. From culture-packed Big Short Breaks in stylish Scandinavia to sun-soaked cruises along the Nile, they encourage seeing the world from multiple sets of eyes (with varying levels of sight). But its more than just the destination that skip gen trips are concerned with. For these are the holidays that you'll remember more for the big-thinking conversations sparked on the steps of Philae Temple than the influx of thumbs up emojis you receive on the Facebook post uploaded on your return. If you would, however, like your tweenager grandchild to think you are the hippest grandparent around, our travel experts are more than up for the challenge of finding you the coolest itinerary going. Read on for our round-up of where to go on a skip gen holiday, whatever the age of the youngest gen…

Toddlers
Tell your children you want to take their toddlers abroad for a week and they'll probably tell you to sit down and offer you a glass of water. Because, yes, you really are serious. Despite the tantrums and terrible twos, toddlerhood is a truly magical time. They're walking (bye bye buggy), talking and still yet to truly discover iPads. So it makes sense to choose somewhere sensory enough to delay screen time for a few months more. Introducing Puglia. Home to crumbling hilltop towns, baroque churches and more olive groves and beaches than you count, Italy's stiletto heel promises to put all skip gen holiday fears to rest. If anyone knows how important la famiglia is, it's the Italians. Enjoy slow mornings in chic family-friendly hotels set deep in the region's countryside. Let the little ones run wild at artisanal activity-focused kids clubs (think dance workshops and gardening) before whiling away afternoons on sweeping beaches designed with sandcastle building specifically in mind.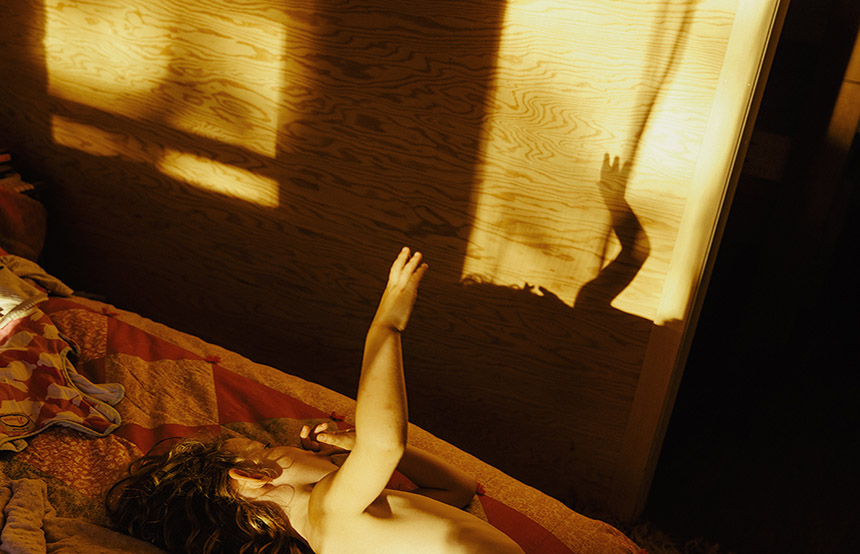 Tweens
The twilight zone between childhood innocence and adolescent independence, these are the years that often prove to be the most memorable. Gone are the days of 'I'm bored Gran' or 'are we nearly there yet Grandpa?'. Rather, this is the season of 'did you just see that Grandma?' and 'how did the pharaohs really build the Pyramids of Giza?'. So, aim to impress. In Ancient Egypt, colourful markets and gloriously gory facts about Tutankhamun and Cleopatra & Co at the Cairo Museum will be sure to beguile, while captivating light shows at Philae Temple and Abu Simbel will feel like the only obvious pre-bedtime activity.
If you want to impart some home-honed life skills on the adults of tomorrow, merge your skip gen jolly with a Reconnect holiday. Teach them bread baking basics in Romania and the art of dry flying in the Nordic fjords – both guaranteed to make you the coolest grandparents going. Or, take them on a sentimental trip down memory lane. Revisit the small Swiss town you spent summers as a child and trace your tweens' family tree on a skip gen jolly to Cyprus to see where great great grandad John was stationed during World War I. After, with your heads historied out, there will be nothing for it but a skip-gen snorkel in the island's mint-green sea. After all, adventure knows no expiry date.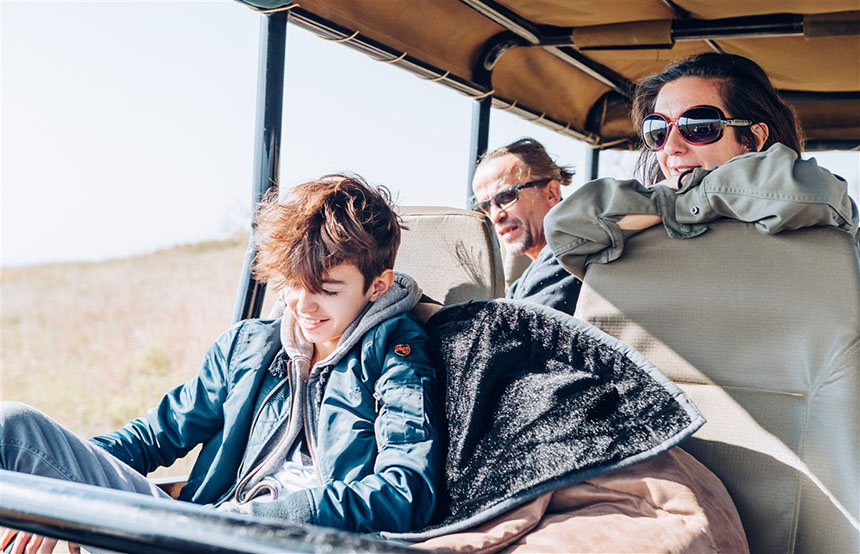 Teenagers
They may be the TikTok generation, but give them credit, today's teens are savvier than you think. Curious, eco aware and open-minded, they know the world and are eager to explore it. So resist the temptation to book that Rhodes resort, where days are easily lost to Snapchat, Instagram and TikTok dances. If you're travelling with young carbon-conscious environmentalists (and you're up for the challenge of long-haul), a South African safari could be just the right fit. Because what better way to see the Big Five than through the eyes of an impassioned fifteen-year-old? With just a two-hour time difference, you can hit the ground running on game drives through KwaZulu-Natal, whale watching off Walker Bay and getting stuck into conservation projects in Madikwe Game Reserve. And if they're worried about the carbon count of the long flight, you can reassure them that we absorb 100% of the carbon generated by our clients' flights.
If you feel your role as a grandparent is to show them to the finer things in life too, a skip gen holiday to Bordeaux is sure to do the trick. An intoxicating mix of 18th century elegance and urban street life, France's sixth city is the perfect destination if you're after a slower pace. Stroll down its old town's tree-lined rues, marvel at modern sculptures at the arcaded Musée d'Art Contemporain and head to bucolic vineyards for a lesson in French viniculture. We promise to keep it between the three of us that you're the reason the grandchildren now have a penchant for Bordeaux merlots…