When in Rome, they say, do as the Romans do. That timeless adage rings truer than ever when you find yourself in the Eternal City. From exploring ancient ruins to savouring mouth-watering pasta dishes, Rome is a treasure trove of unforgettable experiences. Let's journey through the top ten things to do in Rome and explore just why this enchanting city is a must-visit for travellers from around the world. There really is no place like Rome.
1
Explore the Colosseum
Our adventure begins with a true icon of Roman history: the Colosseum. Whether it's your first visit or your fifth, stepping into this colossal amphitheatre feels like attending the gladiator Olympics of tourism. Built nearly two millennia ago (between 72-80 AD), the Colosseum could host up to 80,000 spectators, making modern stadiums seem petite in comparison. Originally, it was the go-to place for epic gladiator showdowns and ferocious animal spectacles. Today, it's about soaking up the history and enjoying a breathtaking 360-degree view from the fifth level. Remember to secure your tickets in advance to avoid lines that rival a Roman chariot race.

2
Wander Through the Roman Forum
Adjacent to the Colosseum lies the Roman Forum, once the bustling heart of ancient Rome's political and social life. As you wander through these ruins, you'll encounter temples, arches, and remnants of grand structures, each whispering tales of the city's magnificence.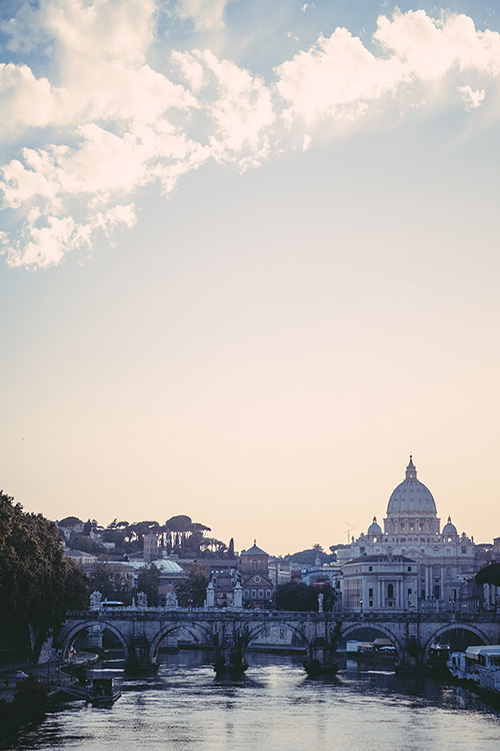 Image by Jerome Galland
3
Climb Palatine Hill
Palatine Hill, the central most of Rome's seven hills, rises some 130ft above the Roman Forum, offering an unparalleled viewpoint to behold the sprawling expanse of Rome. In Roman mythology, this is where the legendary Romulus and Remus were discovered, who went on to establish the city of Rome. Several structures still grace this site, including the Flavian Palace and the Temple of Cybele.
4
Marvel at the Pantheon
The Pantheon, a nearly 2,000-year-old temple transformed into a church, is a testament to Roman engineering brilliance. The building's front boasts a rectangular porch lined with colossal columns and a dedication to Agrippa on the triangular pediment. Stepping inside, you'll witness the oculus, a circular opening that allows a beam of natural light to illuminate the interior. Situated in the heart of Rome on the Piazza della Rotonda, the Pantheon is well worth adding to your list of things to do in Rome.
5
Throw a Coin into the Trevi Fountain
Legend has it that if you toss a coin over your left shoulder into the Trevi Fountain, you'll return to Rome. This stunning Baroque masterpiece, dating back to 1732, is a must-visit and an enchanting spot for people-watching as you make your wish. Approximately €1.4 million is thrown into the fountain annually. The best part? All of this money is donated to support various charitable causes. As one of the most famous fountains globally, the Trevi Fountain is a popular tourist attraction, but if you prefer a crowd-free experience, visit at sunrise or past midnight.
6
Stroll Through the Vatican Museums
Art aficionados will delight in the treasures within the Vatican Museums. From Michelangelo's awe-inspiring Sistine Chapel ceiling to Raphael's masterpieces, this is an art lover's paradise. This labyrinthine museum spans over five miles of corridors, showcasing breathtaking art ranging from Ancient Egypt to contemporary paintings, all interwoven with themes of divinity and spirituality. The Sistine Chapel is one of the world's most renowned religious chapels. It boasts an astonishing level of detail and iconography and serves as the venue for selecting new popes. It's particularly famous for Michelangelo's Last Judgement fresco and the ceiling artwork.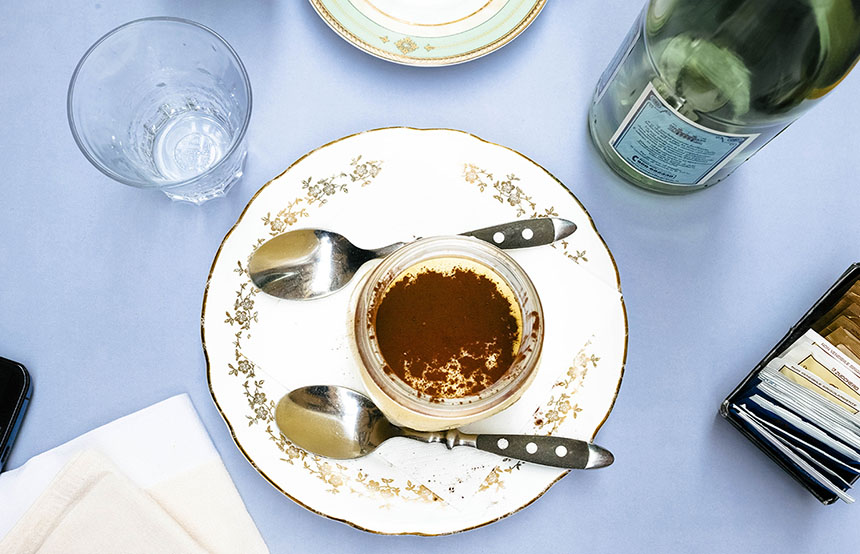 Image by Pauline Chardin
7
Savour Roman Cuisine
Rome is a culinary paradise, and no visit is complete without indulging in authentic Roman dishes. Sample classics like cacio e pepe (cheese and pepper pasta), carbonara and supplì (fried rice balls). Pair your meal with a glass of local wine and finish with a scoop of creamy gelato – deliziosa. Additionally, if spectacular skyline views are what you're after, there are some great rooftop bars in Rome worth visiting for a spritz or two.
8
Climb the Spanish Steps
Ascend the famous Spanish Steps, a meeting point for locals and tourists alike. Each of the 135 steps features a wide stone ledge and is framed by stone walls. The bottom of the steps leads you to Piazza di Spagna with its various shops and cafes, while at the summit you'll find the Trinità dei Monti church and a panoramic view of Rome's rooftops. It's a serene spot for some downtime between all the sightseeing.
9
St. Peter's Basilica
Possibly the most recognisable and celebrated religious building globally, St. Peter's Basilica boasts a beautifully designed front facade adorned with statues of the Apostles and Jesus. Inside, the architecture and decoration are simply divine with both Michelangelo and Bernini contributing to the design, evident in the immense dome and stunning Gloria sculpture. Don't forget to climb to the top of the dome for an aerial view of St. Peter's Square.
10
Embrace the Night at Piazza Navona
End your day with a visit to the lively Piazza Navona, renowned for its Baroque architecture, street performers and charming outdoor cafes. Notable elements of the square include the Fontana del Moro and the Fountain of Neptune, each adorned with fantastic sculptures, as well as the Palazzo Braschi and the Sant'agnese in Agone church. This bustling square is the perfect place to enjoy an evening aperitivo and soak in the Roman atmosphere.