Five books about people. And sometimes nature is the protagonist, too. These are our recommendations for the best books to read before travelling to Norway.
1
'The Ice Palace'
by Tarjei Vesaas
It's a story that could only emanate from a country where the cold prevails. In this novel, the cold itself is almost an animate character : the screech of the snow, the crunch of the ice, the howling of the wind and the depth of the winter night. It's a universal story : a story of friendship, love, respect, promises kept and, ultimately, death. Unn and Siss are 11, they're in the same class and best friends. Tarjeii Vessas' beautiful writing is deceptively simple in this poetic coming-of-age tale. During your stay, experience something of the atmosphere of the frozen waterfall, metamorphosed into an ice palace, when staying at the Hotel Igloo, open in winter in northern Norway.
2
'I refuse'
by Per Petterson
Another story about friendship but one radically different from the previous : in this book, it's not death that separates the two teenage friends; it's life. Tommy and Jim were friends, they lost touch with each other and accidentally meet again almost 40 years later. On a bridge, symbolically. Jim, a fisherman, is on disability leave while Tommy, who drives by in his flash car, is a rich broker. They only talk for a few seconds, they don't have much to say. Then, their memories come flooding back. This is a book about life, time, happiness, and the fragility of men.
3
'The Redbreast'
by Jo Nesbo
Jo Nesbo is Norwegian. Harry Hole, the detective protagonist in his books, is also Norwegian. However, Harry Hole doesn't usually investigate crimes in his own country; instead, the author entrusts him with investigations that lead him to the other side of the world, from Thailand to Australia. This time, the story does take place in Norway, where the detective is responsible for monitoring homegrown neo-Nazi groups. The plot is rich, thrilling, and beautifully documented, and so it's not surprising that this tale, overflowing with real knowledge of Norwegian history, politics and culture, is one of the best books to read before travelling to Norway.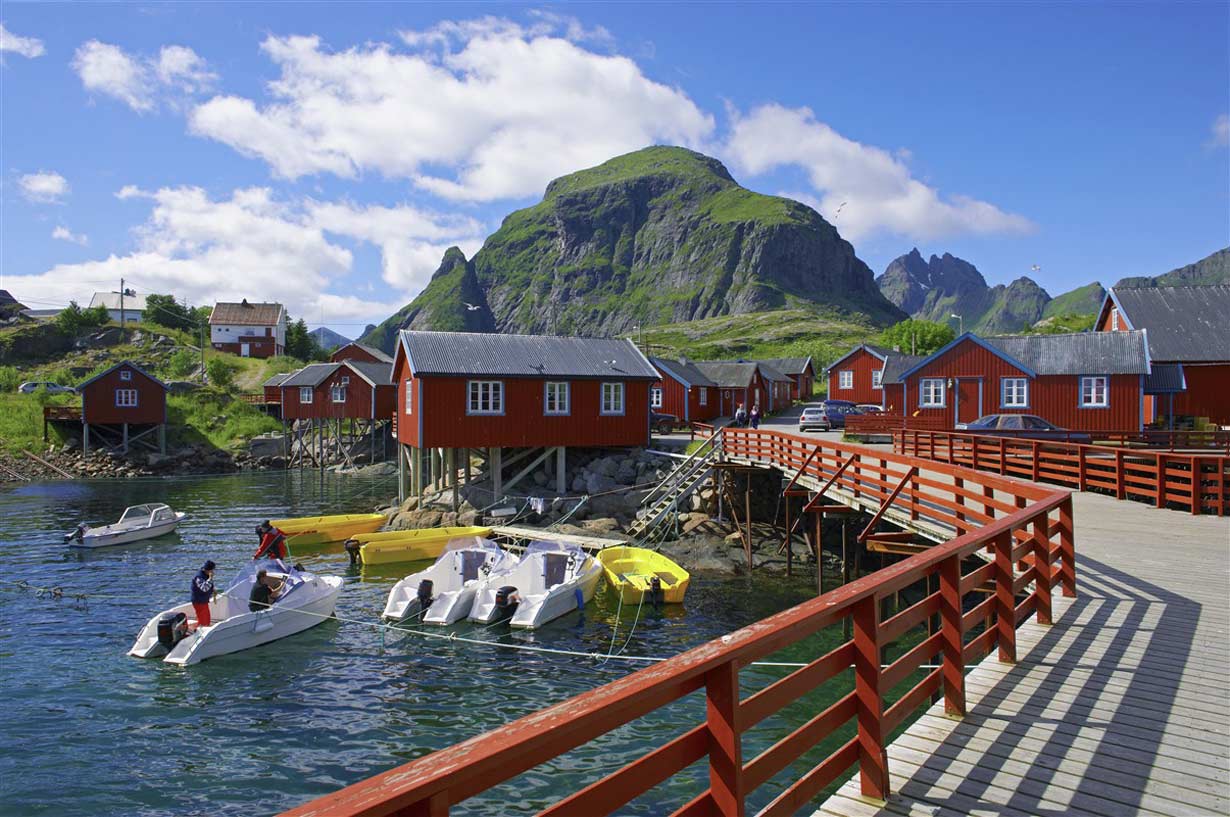 Bård Løken/www.nordnorge.com
4
'Like østenfor regnet'
by Levy Henriksen
Simon Smidesang is a journalist. One day, he discovers his wife in bed with another man. It's the last straw that makes him walk away from everything. His life will never be the same again. He leaves his wife, home, job and Oslo to become a postman in the small town of Skogli. And in Skogli, life is full of surprises : a roofer passionate about insects escapes his wife by living on the rooftops, a rather withdrawn man is obsessed with his garden, an old lady hangs her late husband's clothes in front of her home, while another, this one young, shuts herself away in a rickety, old house - it's an ode to life on a human scale.
5
'One Hundred Years'
by Herbjorg Wassmo
100 years, four generations, four women, four destinies. A story set against a backdrop of one country, Norway, a land of wild beauty. It begins in the 19th century, with the birth of Sara-Suranne, the author's great-grandmother, whose universe is structured by her 12 pregnancies, and ends with Herbjorb, the author. In between, the story chronicles love, abandonment, work, the trials of everyday life and the aftermath of world wars.
By
VERONIQUE DURRUTY