We loved Banksy's first foray into tourism : Dismaland, a crazy amusement park in Weston-Upon-Mare, on the outskirts of Bristol. There the artist depicted the disorder of our modern societies, from environmental to migratory crises . You could explore a Cinderella castle that had suffered Lady Di's fate, with overturned coach and crowd of paparazzi, or a duck-fishing game where the birds were slick with oil.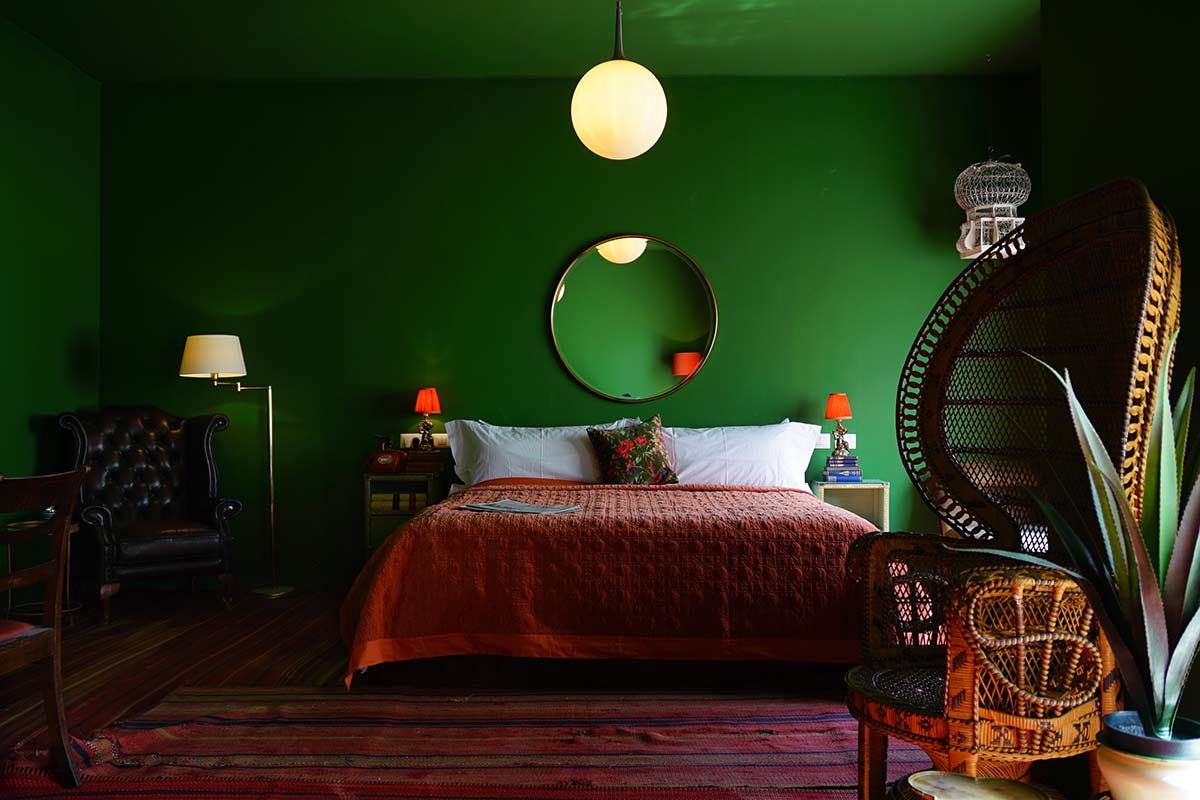 Banksy has struck again with the opening of a hotel in Bethlehem, a stone's throw from the Israeli-West Bank separation wall. This is not the artist's first intervention on this side of the Middle East - far from it. Since 2005, he has been painting the wall with his graffiti, calling for peace. Recall the 2015 Gaza kitten, a hallmark of his brand of black humour, : 'I wanted to highlight the destruction of Gaza by posting photos on my website. But on the Internet, people only look at pictures of kittens'. This time he's here to stay. There are four types of rooms at the Banksy hotel in Bethlehem: ' Artist ' rooms (with iconic works by Banksy , like a pillow fight between an Israeli soldier and a Palestinian protester), '( Scenic ' rooms, with the best view of the wall), ' Budget( ' rooms, (dormitories equipped with surplus Israeli army barrack materials), and a presidential suite. There is a gallery dedicated to the exhibition of emerging artists, and an exhibition space for permanent collections of works by Palestinian artists. A colonially decorated piano bar brings to mind the British occupation of Palestine, whose centennial Banksy commemorates in his way, with the opening of this hotel. There are also guest musicians, like Trent Reznor or 3D from Massive Attack. Visitors are drawn to the Banksy hotel in Bethlehem : The Walled Off Hotel is completely booked for the next three months.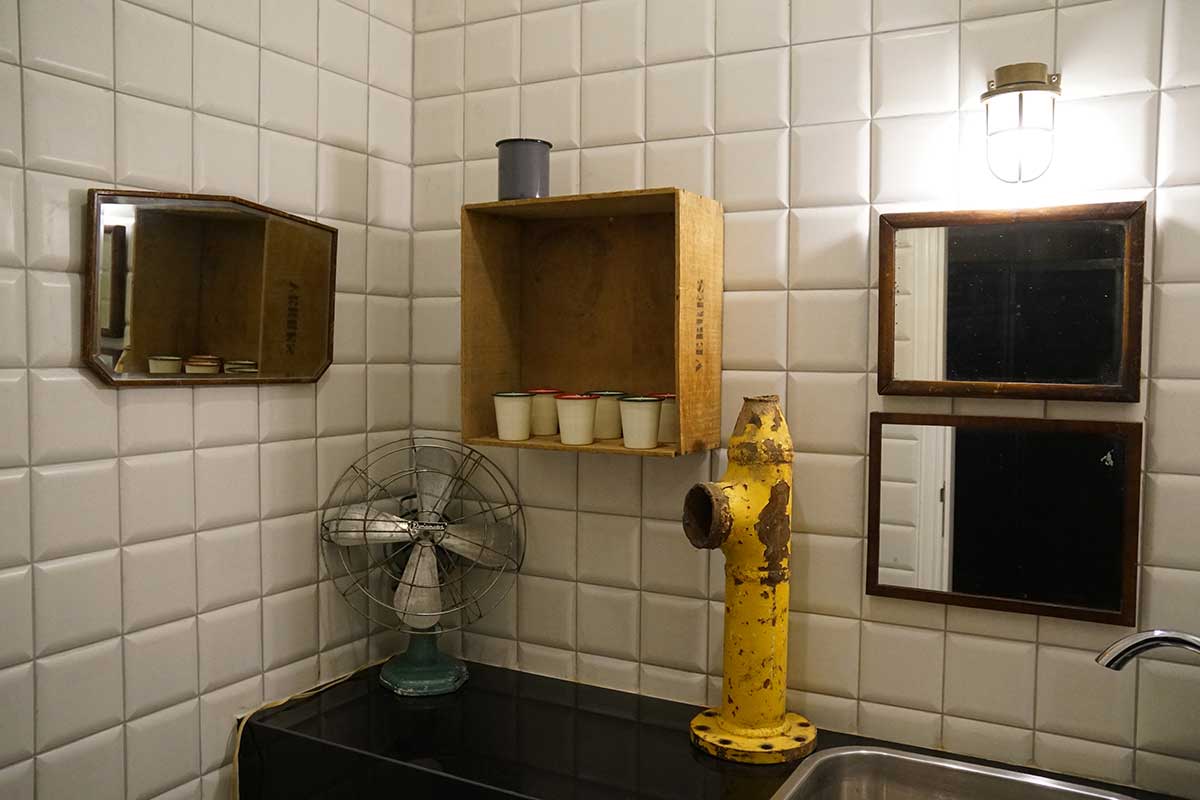 Banksy answers questions in advance on the hotel's website: Is this a joke ? No, this is not a joke, this is a real hotel with real rooms. Are you making money off of poverty? Banksy will ' not take a penny ', but will donate the profits to local development projects. And, he adds, that you can safely visit Bethlehem, 'a place of prime religious and political importance - where the falafel is excellent ', and stay at the Walled Off Hotel. Walking the line between art and politics, Banksy invites you to come and discover the reality of the Israeli-Palestinian conflict, to learn about the situation ' on both sides of the wall '.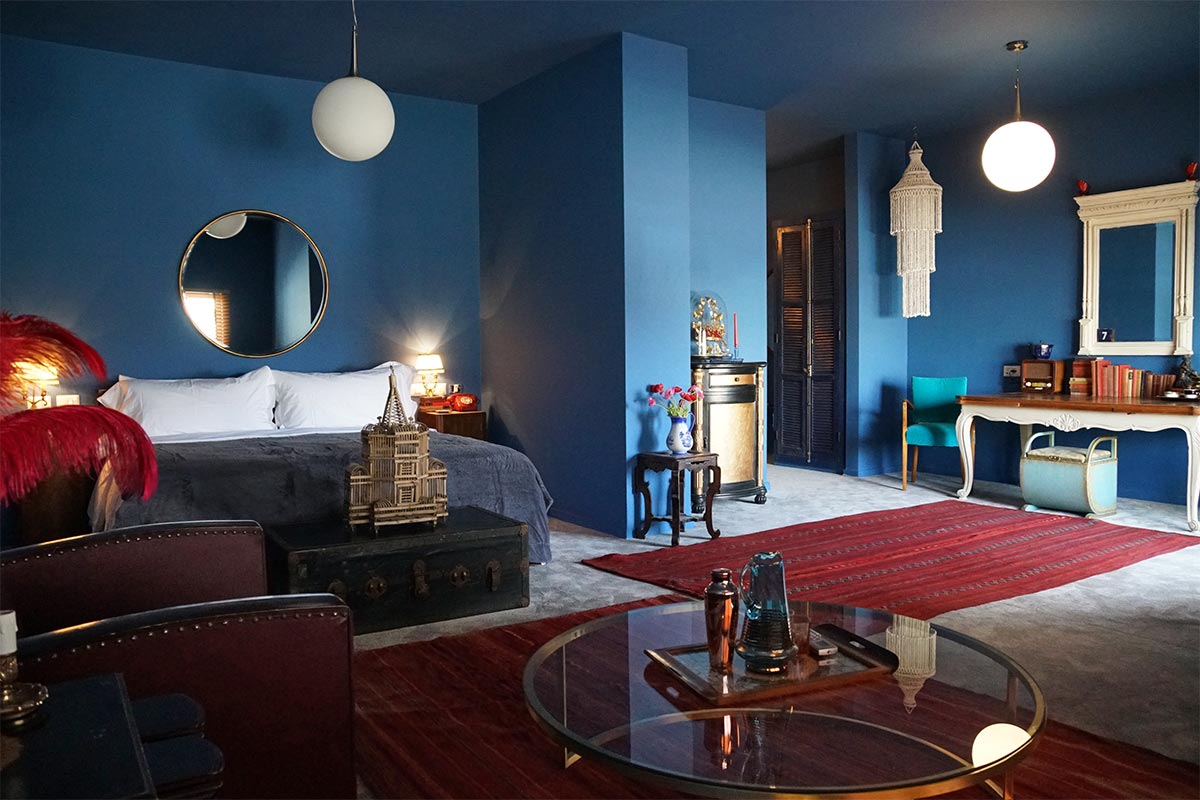 We are also committed to this goal, in connection with another great street artist, JR, with whom we imagined our travels to Israel and Palestine, following in the footsteps of his Face2Face project – monumental portraits of Israelis and Palestinians stuck on both sides of the wall. Our shared ambition is to engage travellers in dialogue with Israelis and Palestinians.