Veronique Durruty's Travel Story
I travel alone, or with my little girl (who is no longer little) and accompanies me less often. Unusually, all three of us, my mother, my daughter, and I visited Jordan together. Three women, three generations, three types of expectations.
We rented a car, my mum was driving. Fascinated by the beauty of the place, I wasn't paying attention to the road, I was a poor co-pilot. 'Stop, it's so beautiful !' 'But where are we ?' 'Don't know'. We stopped, walked a little among the rocks in the valley of the wadi, by the water, tasted the wind, and took to the road again at random - all part of getting back to nature in Jordan. We always ended up with a village, or a shepherd with his flock, with that unique hospitality found throughout the Muslim world. We spoke pigeon English, the language of smiles, they offered us tea, they put us back on the path by turning away from their route - several hours of detour sometimes. Through this largely random itinerary, we crossed the country several times, from one side to the other, from the dry forests of the far north, to Aqaba opposite Egypt. Strengths.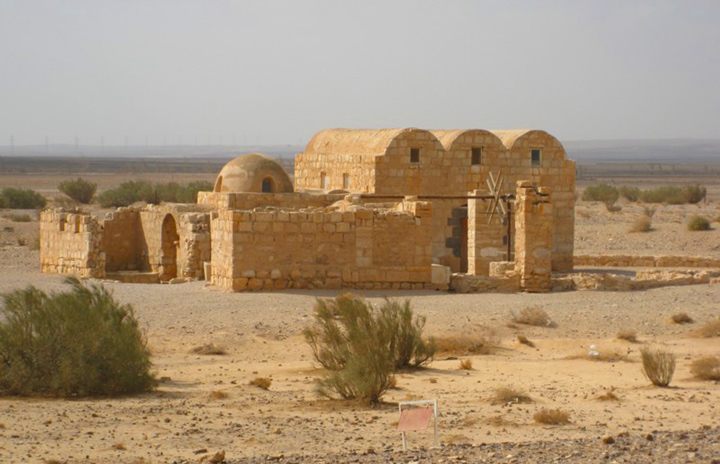 Fotolia.com
Petra, the blood of the stone
Though I expected a great beauty, having seen 'The Treasure' a thousand times in pictures, despite my imaginings, our little walk in the Siq went way beyond what I expected. The tombs go on forever, the stones are pinker thank I anticipated, and also purple, red, sometimes with zebra stripes and a gold vein, and the parade is so narrow in places that you might suffer from vertigo, upside down. Petra is beautiful from below, from above, from far, from near, in its heart and its hinterland, the more time you spend there, the more you want to. Sometimes I was so fascinated that I forgot my camera, sometimes I clicked compulsively to try to capture every bit of light. Did I take a photo that makes the capital feel like Nabataean? In all my pile I remember two, a fragment of mineral nature where the heart of the stone beats, and a trembling picture of the Siq at dawn, but it only captures a fraction of the emotion Petra has to offer.
Wadi Rum, Rock Paintings
Wadi rum is all about dunes, mountains rising from the plain, incongruous trees dotted here and there, moving petroglyphs, giant stone bridges that pass over nothing. The ' Valley of the Moon' is beautiful and breathtaking.
Turquoise Dead Sea, Blue Red Sea
The Dead Sea is approached from above, by the mountains, its sinuous contours are fringed with salt like a parcel. It makes you want to dive in - and you dive in, coated from head to toe with the healing mud, which rejuvenates mum by twenty years, me by five, and makes my daughter even more beautiful. Inside, we are all eight years old again, as we clown around in this water where no matter what you do, you float : one of us reads the newspaper on the water, another waves with both our feet and hands out of the water, and the third invents and unlikely dance. To put your head under the water (the intense concentration of salt bites hard), you will wait to be in the south, near Aqaba, in the deep blue of the Red Sea, where you can really dive, for example on the 'Cedar Pride', wreckage covered with a coral garden and gorgones, populated with napoleons, scorpion fish, angel fish and perch.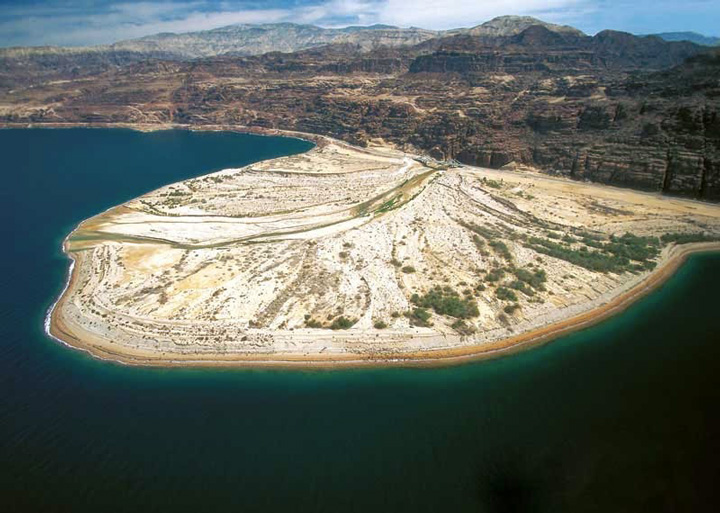 Al Mujib Chalet - Dead Sea - Jordanie - Al Mujib Chalet
My story should be compared with that of my companions. For lack of space, I just asked them to give me their best memory.
Mum : 'Only one ? It's hard, there were such different impressions; there is Mt. Nebo, from where you can see, from the place of Moses, Palestine and Israel, that moved me; the arrival on the 'Treasure' in Petra - was perhaps the most impressive, or the picnic where you were alone near this big purple tomb, away from the main roads of the site, yes that's what marked me the most; or the Wadi Rum; and swimming in the Dead Sea of course; ah! And then there are the north, the Ajloun reserve, Jerash. I can't choose, it's so rich.'
Nikita : 'Petra : the whole site, the triple gallops on the hike, and the sunsets in the desert near the city. And Wadi Rum : the camel ride, the rock wall climbing in Khaz'ali Canyon, and when I blew out my 14 candles after running down the large red sand dune.'
By
VERONIQUE DURRUTY