Itinerary Highlights
Exploring Thailand from the mountains of the north to the beaches of the south: a journey of serenity for two
We have carefully selected private hotels at each stop
The itinerary includes cooking in Chiang Mai, massages, getting to know Bangkok, strolling amongst in the khlongs (canals) of Thonburi
Smartphone app with GPS and access to the local Concierge are all part of your journey with us
Contact one of our Thailand specialists + 44 (0) 20 3958 6120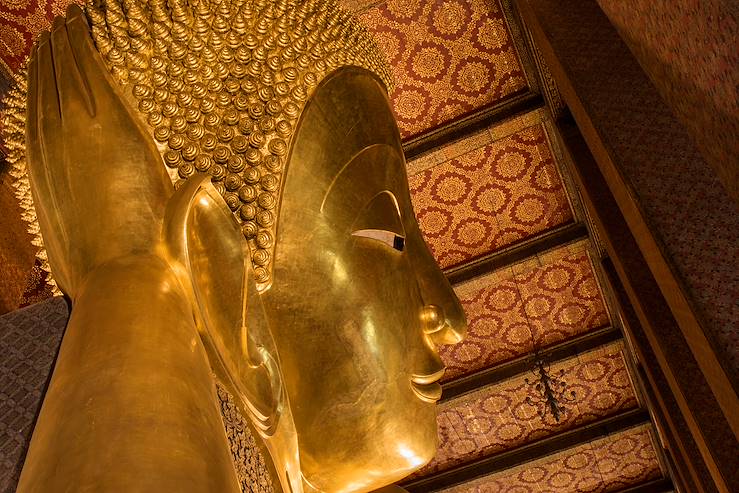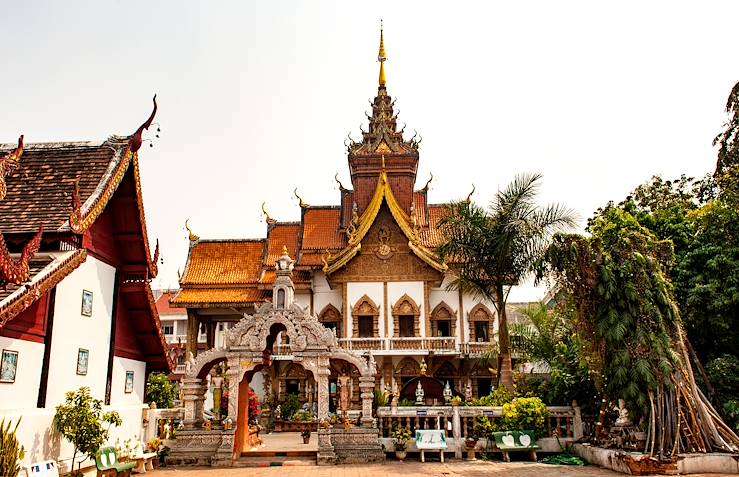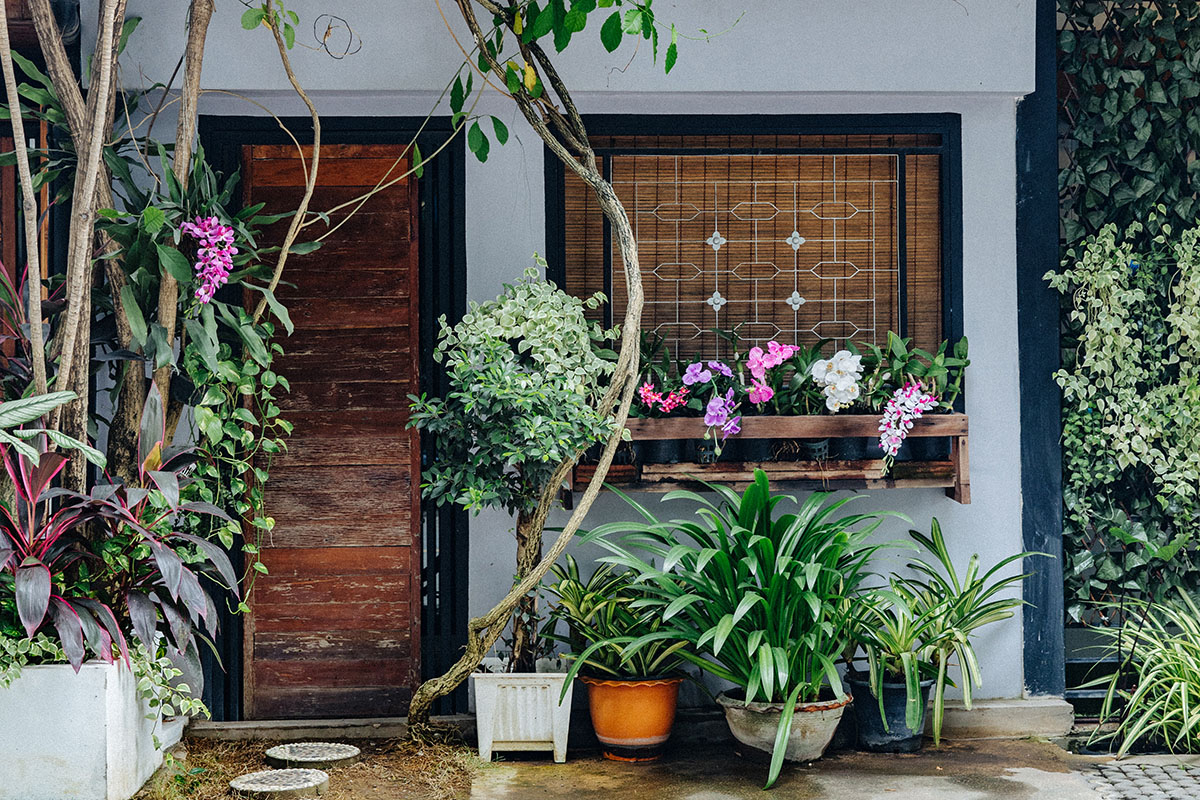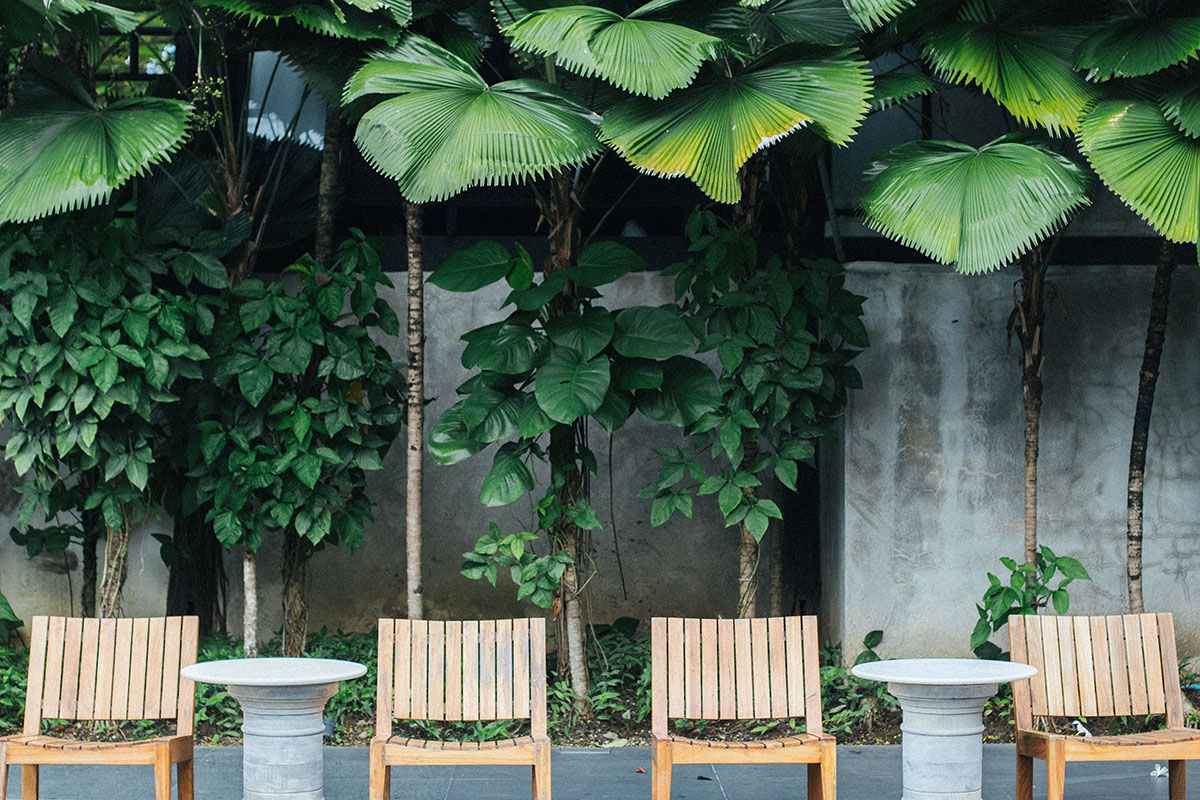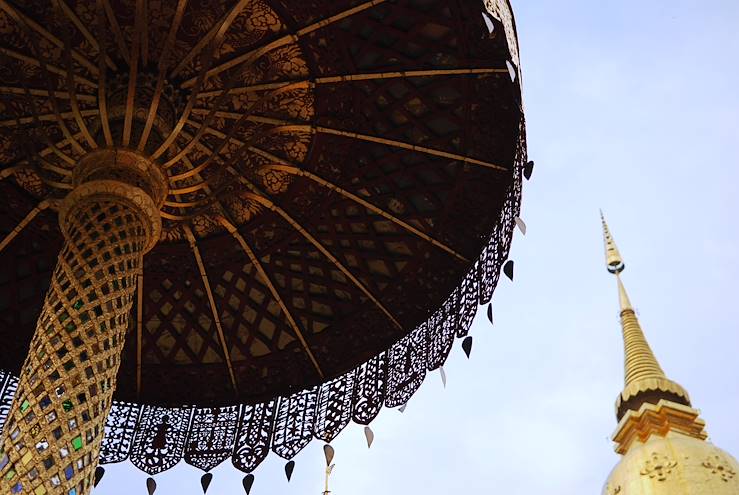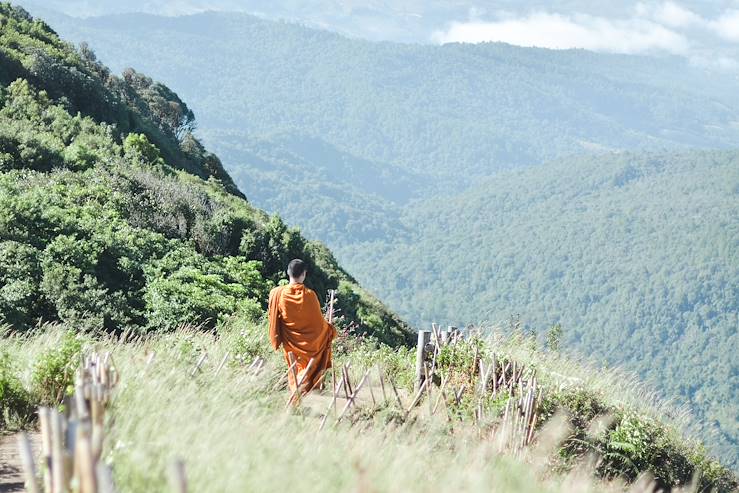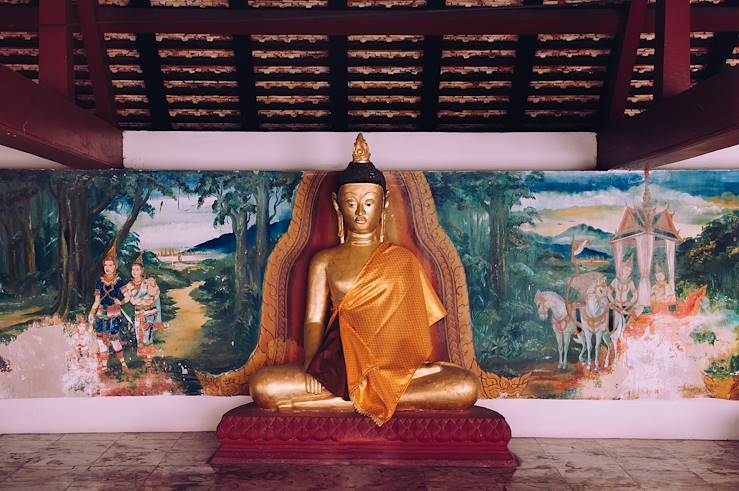 Two's company in Thailand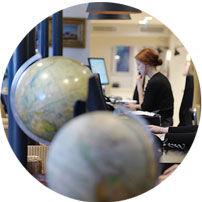 Let's start with the south and the end of the trip: your small, private house in
Koh Phra Thong
overlooks a white beach several miles long bordered by the Andaman Sea. You'll spend five days in nature living at your own pace; time is based on dawn and dusk, and the tempo is set by the gently swaying water. Your journey begins in the north, in the delightful and charming
Chiang Ma
, the capital of ancient Lanna. Here, a sophisticated lifestyle hides behind a welcoming simplicity. It's then off to
Bangkok
where there is a sense of frenzy, but also lots of small, quiet spots, gardens, secret canals and temple courtyards. This is where we'll meet, after exploring the urban whirlwind.
You'll meet with someone who has lived there for a long time and will help you learn a few things. It is said that the world is renewed in the eyes of lovers and Thailand really lends itself to this perspective...


Your Journey
When travelling as a couple, privacy is critical. Your hotels have been selected for their privacy, in addition to their beautiful quality and aesthetic balance. On Koh Phra Thong beach or in the heart of Bangkok, carefully selected accommodation hides you away from the crowds. Your rooms are available immediately, upon your morning arrival in Chiang Mai and until your departure from Koh Phra Thong. It's much nicer to get settled right away and wait 'at home' for your transfer to the airport. We've made sure that all of your journeys throughout your trip make the most of the time you have and the picturesque scenery you pass through, and will always be comfortable. Journeys include a buggy that you'll catch upon arriving at Chiang Mai and Bangkok airports, tuk tuks in the city, a boat to Koh Phra Thong, and air-conditioned chauffeured cars. The visits and activities included in your itinerary are always accompanied by a private guide, who will introduce you to the most fulfilling aspects of Thai life, massages, cooking, historic towns, etc. If you have a last-minute request or a slight setback along the way, you can contact our local Concierge.

Route
Everything is 100% tailored to you
DAY 1
Flight to Chiang Mai via Bangkok
Buggy reception as you get off the plane and priority pass through customs and immigration. Transfer and four-night stay in the Charoen Prathet Road area. Located on the ground floor, your room which is made of stone with a wood floor belongs to the colonial Lanna style. The decoration is relatively contemporary Thai, with carved wood and hints of Western design. The rooms are very comfortable and have all mod-cons. Their well-styled and harmonious elements make them particularly pleasant to stay in. The restaurant opens out onto the river; it is peaceful and lets in a gentle breeze. It serves impeccable Thai and international cuisine. On the roof, there's a wine bar. The garden has a beautiful swimming pool from which palm trees appear to emerge. There are also two old wooden buildings used as a pool bar and library. At the spa, you will find all the care that the country has, for many years, provided for a healthy body and soul. If you need to sweat a little to get you going, you can go to the gym.
In the itinerary - Wellness break and Introduction to Buddhism. Accompanied by a guide, you'll visit a herbal garden, followed by a one-hour massage by a renowned herbalist; the traditional property provides the perfect setting for the feeling of relaxation you'll get out of this invigorating treatment. For your body and mind, you'll meet a monk who will be able to answer any questions you have about Theravada Buddhism, the doctrine of Ancient Thailand. This is a spiritual school of Buddhism practised by most Thais. It emphasises the status of monks and the practice of meditation based on two themes, realising inner peace and introspective awareness of the impermanence of things.
In the itinerary - Cooking class with a chef. Out in the countryside, you'll go to a renowned restaurant located in a stunning house. The chef has prepared everything you need. Before putting you to work to learn the ropes as his kitchen hands for the day, he'll explain, with translations provided by a guide, the principles of Thai cuisine: the ingredients, flavours, composition, cooking and plating up. Then you'll be let loose on the aromatic herbs and ovens. Three dishes from the classics of Thai cuisine are on the menu. You may cook Thai pad, with its quintessential sauteed noodles, tom yum soup, or red, yellow, green or panang curry. This will be decided by what produce is available at the market.
The city still boasts the nobility of an ancient capital, but it also exudes a special relaxed way of life. There are nearly 300 temples here; the Wat Chiang Man is the oldest (13th century) and the Wat Phrathat Doi Suthep, which is about nine miles away out in the countryside, is the most famous (14th century). The latter has a beautiful view of the city. The night bazaar to the east of the city contains a whole host of things, from the most well-made crafts to cheesy souvenirs, to street food and electronics. Perhaps you'll have a Khantoke dinner at a small wicker table, with sticky rice and plenty of delicious food. The tuk tuk is the main means of transport as it goes everywhere in town.
In the itinerary - Evening in the So Thai spa. What better way to start the evening after a long day of sightseeing than with a foot or head massage. You'll be swept away to a somewhat magical, intimate and authentic place. Enjoy sipping on a cocktail before tucking in to four exquisitely crafted Thai dishes. Chiang Mai really does want to make its visitors stay.

DAY 6
Chiang Mai - Bangkok
Transfer to the airport and fly to Bangkok. Buggy reception as you get off the plane and priority pass through customs and immigration. Transfer and three-night stay in central Bangkok. You will be stunned by the peace and quiet of the hotel. It is located along a canal, along which boats carry passengers to the main attractions. The house dates back to the 1940s, which is a rare sight in this city. In the enclosed garden, there's a swimming pool where you can enjoy a relaxing swim. Inside, the decor resembles the era in which it was built. Its structure has been modernised. Your pretty and comfortable room opens out onto the canal via a private balcony. The restaurant offers mainly vegetarian Thai but food, but also Western cuisine. A day spa and a small gym are the perfect complement to the already fantastic facilities.
In the itinerary - Exploration of Bangkok by night. Like all major capitals, Bangkok calls for night wandering. As soon as night falls, the city takes on a new life. Along the way, you'll talk about the bustling city nightlife with one of our English guides, who is so familiar with the city that he is no longer an expat, but a Bangkok local in his own right. Nothing is pre-planned - you'll meet, have a chat and go on an impromptu outing depending on what's on locally and what you're interested in. Electric neighbourhoods, trendy bars, night markets, canals; the walk takes you where the Thais go and you'll experience the nightlife at their pace.
Option - Dinner cruise on the Supanniga.

In the itinerary - The Khlongs (canals) of Thonburi. With a private guide, you'll hop on a motorboat and head to the west bank of the Chao Phraya for a stroll through the khlongs - the canals - of the historic district of Thonburi. Old temples, wooden houses on stilts, vegetable gardens, orchards: you'll get a rare glimpse of ancient Bangkok here. You'll also visit Wat Paknam, a royal temple engaged in charitable work for education and public health. It's then off to an orchid farm and a floating market. And Baan Silapin Artist Village, set on the edge of the peaceful water. We're betting that at the end of your exploration, a massage with essential oils in one of the most beautiful spas the city has to offer will be welcome and reinvigorating.
DAY 9
Bangkok - Ranong - Koh Phra Thong
Transfer to the airport and flight to Ranong. Transfer to Khura Buri pier, then speed boat to Koh Phra Thong West Coast. Five-night stay in a Thai cottage overlooking the Andaman Sea. The beach, which lies between your terrace and the water, is over six miles long, and is never overcrowded. Wood and clean lines give your home a bit of character. The breeze provides the air conditioning, whilst netted screens provide shade and privacy. You're completely alone. Small trails under the trees of the coastal forest provide access to the common areas of the cottage. There is a restaurant, which serves Thai cuisine full of bright colours. The bar looks out to sea. To the west, there's the promise of multi-coloured cocktails. With its solar power, an on-site water purification system and composting facilities, the cottage intends to preserve the integrity of paradise for its guests and for the community of Koh Phra Thong.
DAYS 10 to 13
Koh Phra Thong
Nearby, you can start the day with a lesson at the yoga studio. The beach speaks for itself. Surrender to the soothing sound of the breaking waves. Hiking in-land reveals a reddish landscape that looks like it's come straight from Africa. Water outings are all by canoe. The areas of mangroves in the East Coast, which are still very rich, house a rich bird population. Under the sea, a mask and snorkel gives you access to beautiful spots. For an extra dose of natural glamour, you might like to journey out to Mu Ko Surin National Park. Here you can go diving and admire the beautifully preserved coral reefs. To do this, you'll need to steal away from the comfort of your hotel.
DAY 14
Koh Phra Thong - Phuket - return flight
Speed boat to Kuraburi pier, then transfer to Phuket airport. Return flight, via Bangkok.
A la carte
Dinner cruise on board the Supanniga
The Supanniga is a small barge converted into a floating restaurant; it is not only moored at a dock but also sails along the Chao Phraya. You'll embark in the late afternoon to enjoy the sunset. The o
A Rough Idea of Price
Dependent on season, accommodation and activities
The estimated cost for this trip is £5,200 to £7,000 per person. The final cost of the trip depends on the way we tailor it especially for you. The final cost varies according to several factors, which include the level of service, length of trip and advance booking time. The exact price will be provided on your personalised quote. The average price for this trip is £6100 per person.
Flights with a scheduled airline
Airline taxes and fuel surcharge
Reception and assistance with customs and immigration formalities at Chiang Mai and Bangkok airports
Private transfers
Three-night stay in Chiang Mai in a double room with breakfast
Your private activities with a guide include: a wellness break and introduction to Buddhism; cooking lessons with a chef; a trip to So Thai spa for an authentic and elegant evening
Three-night stay in Bangkok in a double room with breakfast
Essential oils massage; a private visit of the khlongs (canals) of Thonburi with a guide; exploration of Bangkok by night with a private guide
Three-night stay in Koh Phra Thong in a double seafront room with breakfast
Our local Concierge service
A few of the benefits of travelling with us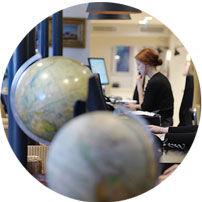 Get in touch
Our experts have the inside track on the destinations they sell and will tailor-make a holiday to your unique requirements.
Contact one of our Thailand specialists