Itinerary Highlights
Your two Aman hideaways can be found in the heart of Galle's old town, and on an isolated beach, sitting pretty between rainforest and golden sands
On the horizon: golden beaches, the deep blue Indian Ocean, rice paddies and Buddhist temples
On the itinerary: dinner in those self same rice paddies, tea for two, private temple tours and a visit to the local market
Clued-up local Concierge, private transfers and all our usual additional services
Contact one of our Sri Lanka specialists + 44 (0) 20 3958 6120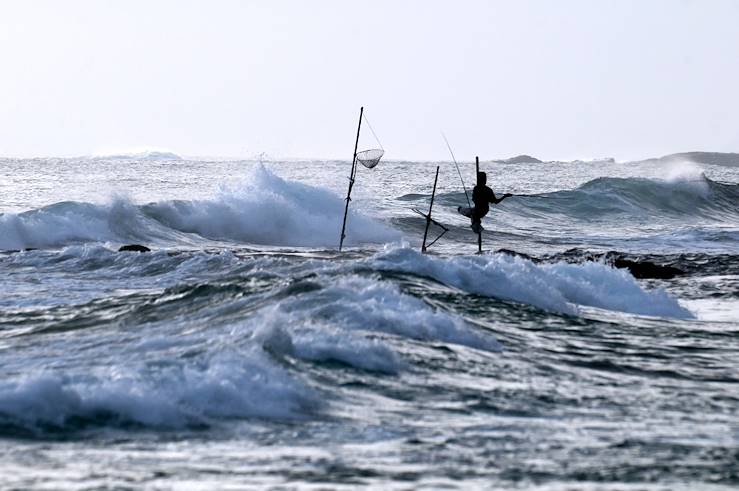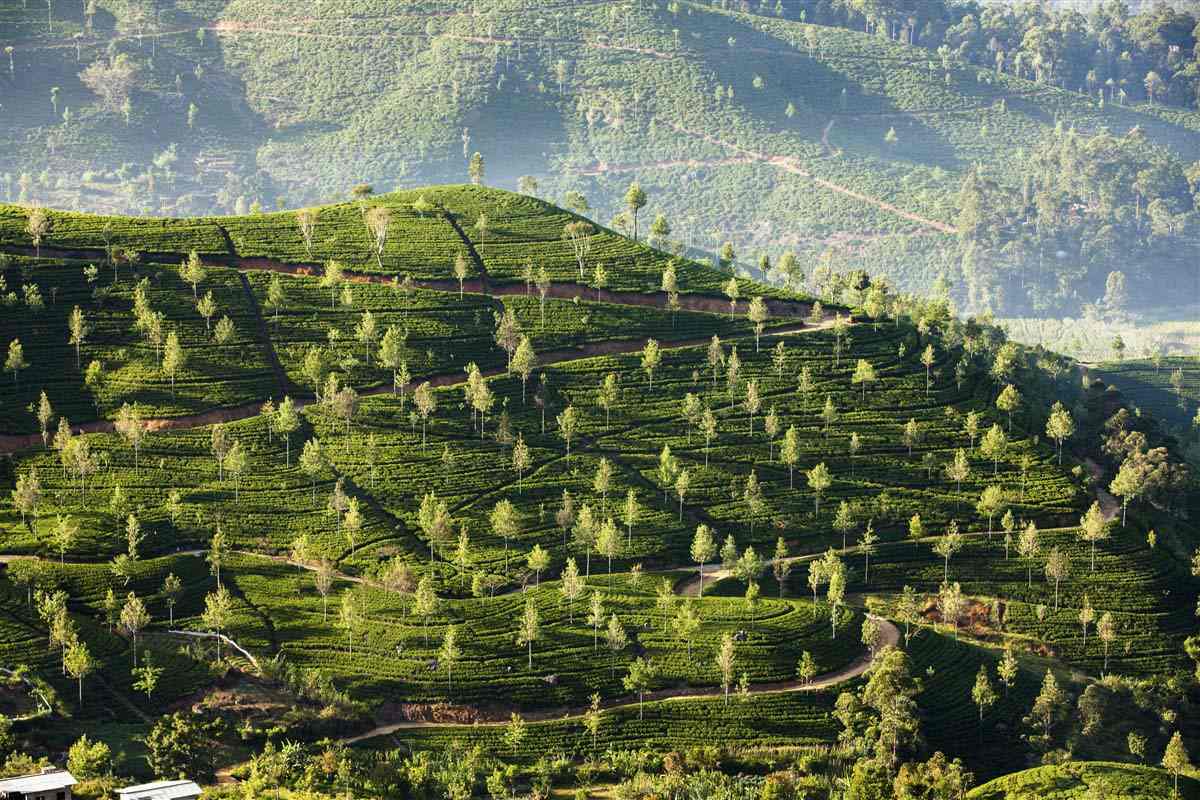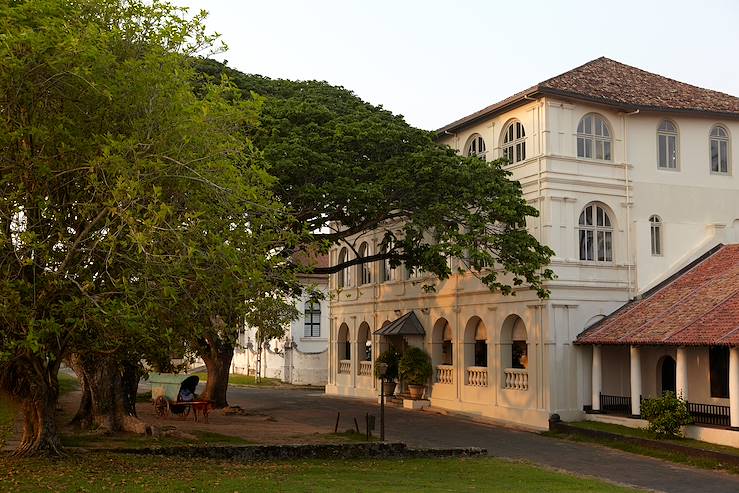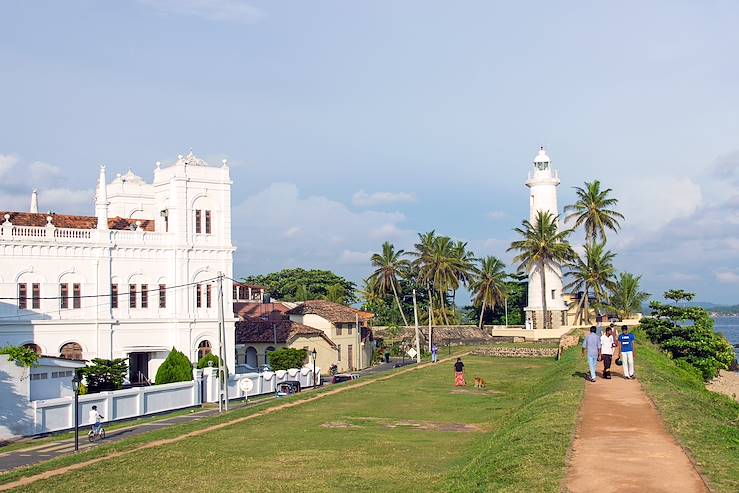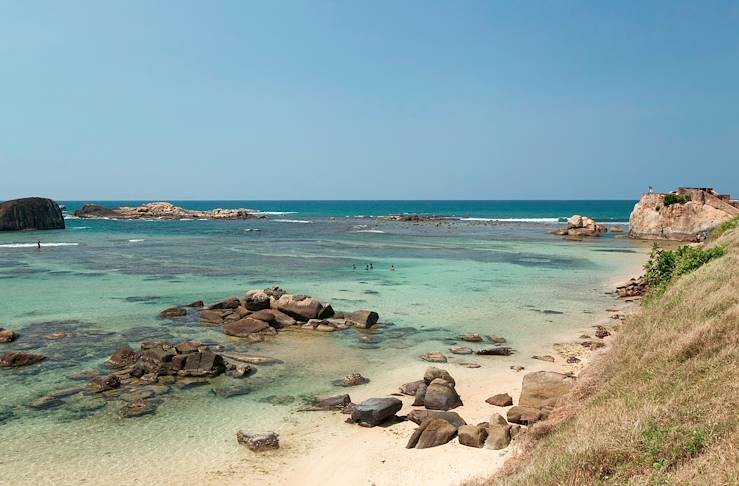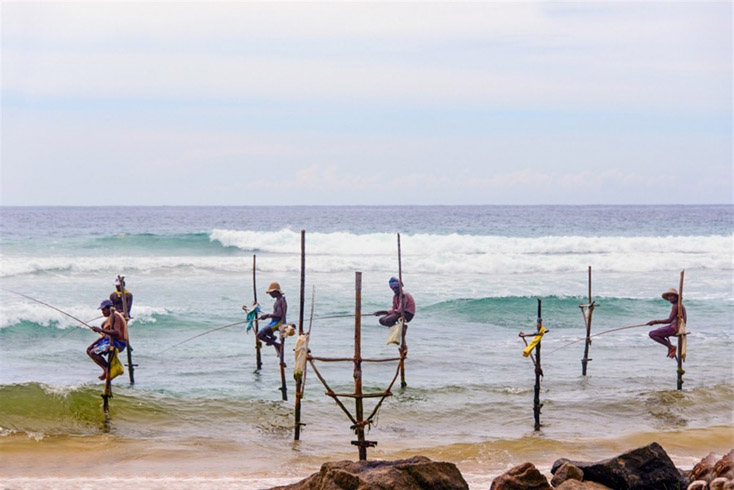 AMAN: PEACE, BODY AND SOUL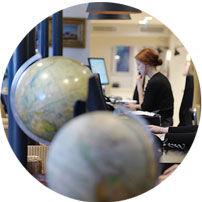 Faithful to its philosophy, the Aman ('peace' in Sanskrit) Group has found a tranquil paradise in Sri Lanka. They have created two extraordinary hotels in wonderful locations on the island's south coast. The first,
the Amangalla
, is hidden away in the heart of the old town of Galle, the capital of the Southern Province. Galle was founded in the 16th century by the Portuguese and the fort is now a UNESCO World Heritage Site. The second,
the Amanwella
, can be found on a crescent of golden sand bordered by the Indian Ocean, about 60 miles further east, in the peaceful village of Tangalle. Here's a two-step itinerary; the perfect recipe for relaxation.
AMANGALLA: A STOPOVER IN COLONIAL GALLE
Right at the heart of the four century-old city of Galle,
a stay at Amangalla is like taking a trip back in time. The architecture, furnishings and teak flooring evoke British colonial elegance. Built in 1685 by the Dutch, this building, transformed into a palace under English rule, is technically the oldest hotel in Southeast Asia. Restored with that classic Aman touch, the property respects the heritage of the site and follows their guiding principle of discreet refinement. In the bedrooms you'll find high ceilings, polished parquet floors and vintage furniture, with wide windows opening out onto the fort and gardens, and all with a pleasant, old-fashioned atmosphere. At teatime, order the 'silver stand high-tea', a delicious blend of British and subcontinental flavours. Then, after a session at the spa and swimming pool, take a stroll through the alleys of Galle, from small shops to ice-cream parlours, before watching the fishermen from the ramparts, illuminated by the sunset.


AMANWELLA: INVITATION TO RELAXATION
Sitting in a private bay lined with coconut trees and hidden from view, this set of some 30 suites built on a hillside using local materials (wood, clay tiles, dry stone) recalls the clean lines of famous Sri Lankan architect Geoffrey Bawa. Perfectly integrated into the environment and facing the ocean, Amanwella is an open invitation to relaxation. From the first dip in the swimming pool overlooking the bay, to a candlelit dinner in the flower-filled gardens. Spa treatments using local plants and flowers and tailored to you - in the shade of a coconut tree, on the sand or in your suite - to the delicious treats in the restaurant, a delicious combination of spices and fresh daily produce. Take it slow, and appreciate the calmer way of life that Sri Lanka does so well.

Route
Everything is 100% tailored to you
Overnight flight, arriving the next day.
Arriving in Colombo, your driver will be waiting to take you to Galle in an air-conditioned car - it's a round a two-hour drive on a road that hugs the coast with the Indian Ocean on your right. Three night's accommodation at the Dutch period Amangalla hotel, restored with meticulous attention to detail - it's a lovely timeless place, located in the grounds of the historic Galle fort, a UNESCO World Heritage site. The beautiful swimming pool is hidden away in the tropical gardens; in the beautiful vaulted rooms of the spa, enjoy expert Ayurvedic massages. The staff are always smiling, attentive and professional.

For many centuries Galle was one of the most important ports in Asia, and at the heart of a prosperous trade route - the Portuguese landed there as early as 1605 pursuing an Arab fleet that traded spices in the Maldives, with the Dutch storming their fortress in 1640. Today, Galle is a tropical port sheltered by its walls and retaining the charm of a bygone era. Stroll through a maze of sleepy alleyways past ochre, turquoise and jade houses with faded shutters, cyclists dodging by; then stumble across hidden squares shaded by large banyans, where the older generations play backgammon.
On your agenda - high tea at the hotel. At teatime, you can experience a civilised and delicious tradition; settle into a Chesterfield sofa and let yourself be lulled by the sound of gentle conversation and the quiet footsteps of the liveried waiters. Reclining on your buttoned leather chair, cast your mind back to more genteel times. Also scheduled during your stay: a private dinner in the rice paddies. A gourmet break in the heart of Sri Lanka's rice fields. This candlelit dinner, showcasing local flavours, is perfectly complimented by the surrounding landscape.
Optional - You can choose to transform your stay into a personalised Ayurvedic programme, starting with a consultation from a specialist physician. A gentle way to regenerate your body and mind. You can also extend your introduction to Sri Lankan cuisine with a private cooking class.
Drive to Tangalle with the ocean on one side and coconut groves on the other. The lush vegetation surrounds breathtakingly beautiful temples. Tangalle invites you to rest and relax, and the Amanwella is the perfect place to do just that. You will stay here for four nights. Spacious suites (1,070 square ft) with a clean design, large windows opening onto the jungle (or ocean, on request), private swimming pool... The ideal environment for a few days of pure relaxation. If you still feel the need to explore, why not try surfing, explore buried temples, head out to spot blue whales, or explore national parks where you can find elephants and leopards?
Already included - a visit to a local market, in Tangalle or Dickwella - where the stalls are jammed up against each other, the sellers squatting on their mats and there's an extraordinary abundance of fruit including 21 varieties of mangoes, papayas, guava, lychees, coconuts and dwarf bananas. You'll have to clamber over boxes of bright red peppers, and tiptoe between the woven baskets, scented with cinnamon and vanilla. You can also enjoy a private visit to the Mulkirigala Temple, 30 minutes from Tangalle, and nicknamed 'little Sigiriya'. Walk up to a mountainside Buddhist temple, the journey punctuated by stops where you can visit a hall lined with numerous Buddha statues and various offerings.
Optional - the waves of Sri Lanka are attracting more and more surfers, so why not try a surfing lesson? The sandy beach of Nilwella is a perfect spot for beginners, while Unakaruwa will delight the more experienced.
DAY 9
Tangalle - Return flight
Travel to Colombo airport to catch your international flight home.
A la carte
AYURVEDIC STAY AT THE AMANGALLA HOTEL
You can choose to transform your stay into a personalized Ayurvedic programme, starting with a consultation with a specialist physician, and including meals, daily yoga sessions, a Shirodhara session, a therapeutic massage, as well as access to baths, swimming pools, hammam steam room and sauna. A gentle way to regenerate your body and mind.
Optional


COOKING COURSE IN THE RICE PADDIES IN AMANGALLA
In a truly stunning setting, in a kitchen set in the heart of the rice fields, you can learn how to prepare traditional Sri Lankan dishes, guided by chef Lalitha, who will provide fruit, vegetables and spices purchased from Galle market.
Optional

AMANWELLA SURFING LESSON
Sri Lanka, particularly its south-western coast, is attracting more and more surf enthusiasts lured by its steady and almost year-round waves. The sandy beach of Nilwella is a perfect spot for beginners; Unakaruwa will delight the more experienced. The surfing lasts about three hours and includes private transfers from the Amanwella Hotel with an English speaking driver.
Optional
A Rough Idea of Price
Dependent on season, accommodation and activities
The estimated cost for this trip is £6,900 to £8,700 per person*. and the final cost of the trip depends on the way we tailor it especially for you. The final cost varies according to several factors, which include the level of service, length of trip and advance booking time. The exact price will be provided on your personalised quote. The average price for this trip is £7500prix per person*. *Business class travel is available at an additional prix1,500prix per person.
International flights with a scheduled airline
Airline taxes and fuel surcharge
Private transfers
Three-night stay in Galle at Hotel Amangalla in a double room with breakfast included
Four-night stay in Tangalle at the Amanwella Hotel in a double room with breakfast included
High tea at the Amangalla hotel
Private dinner in the rice paddies
Private local market visit in Amanwella
Private tour of Mulkirigala Temple
Our local Concierge service
A GPS navigation service accessible from our app, loaded with your itinerary, hotel details and places to visit
A few of the benefits of travelling with us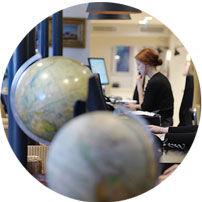 Get in touch
Our experts have the inside track on the destinations they sell and will tailor-make a holiday to your unique requirements.
Contact one of our Sri Lanka specialists