Itinerary Highlights
Southern Africa, from Cape Town to the Indian Ocean, from penguins to coral reefs and from vineyards to fine sand
Experiencing Cape Town like a South African, seeing penguins from a kayak, spotting hippos from a boat and whale watching: all in the itinerary
Diving on Bazaruto's lively and colourful coral reefs
on-site Concierge, all our usual additional services
Contact one of our South Africa specialists + 44 (0) 20 3958 6120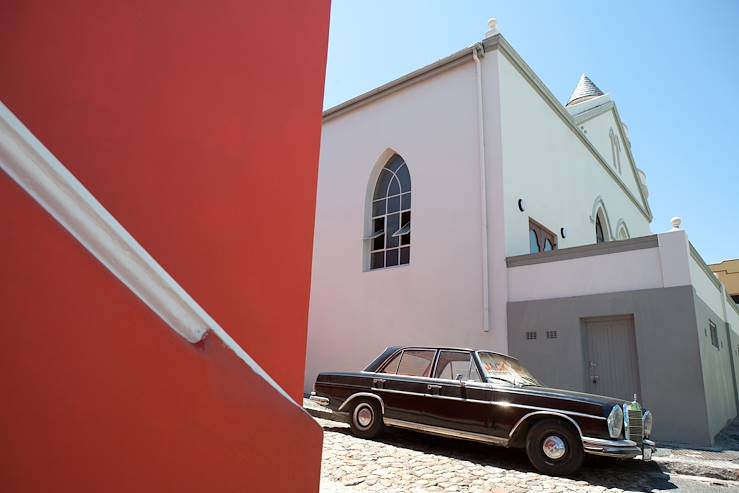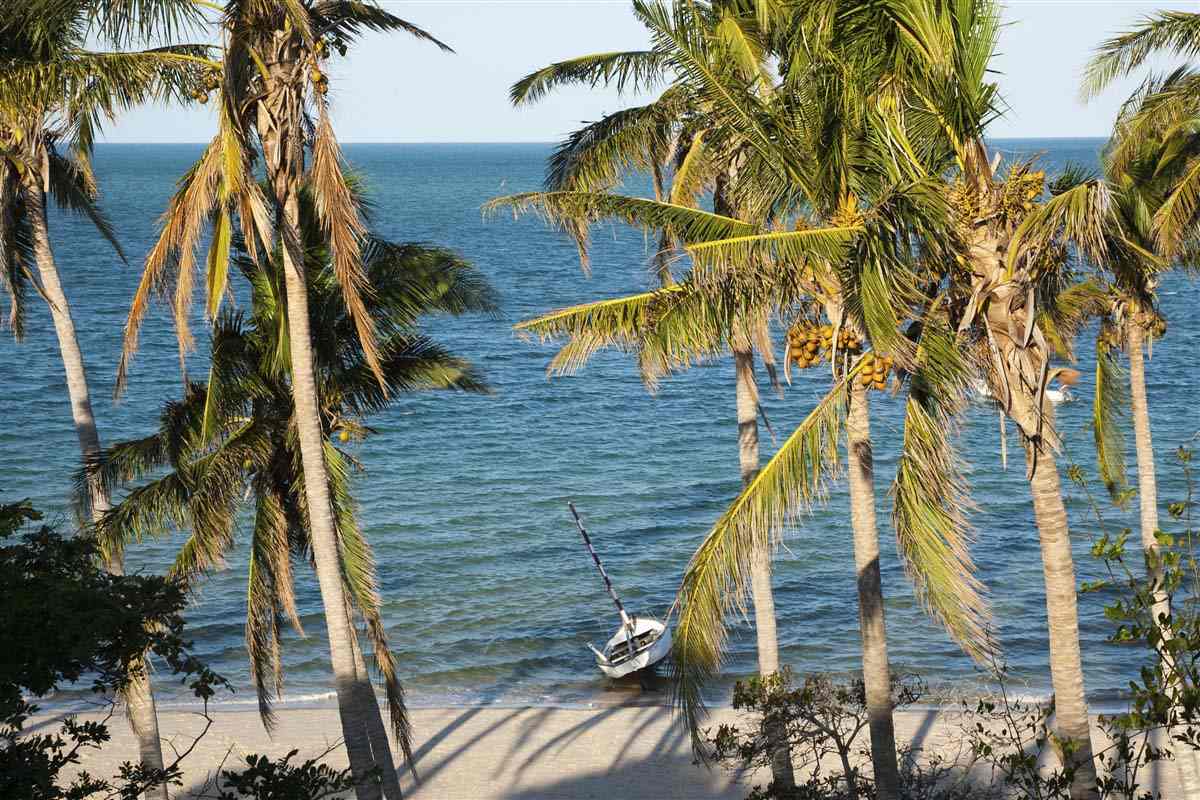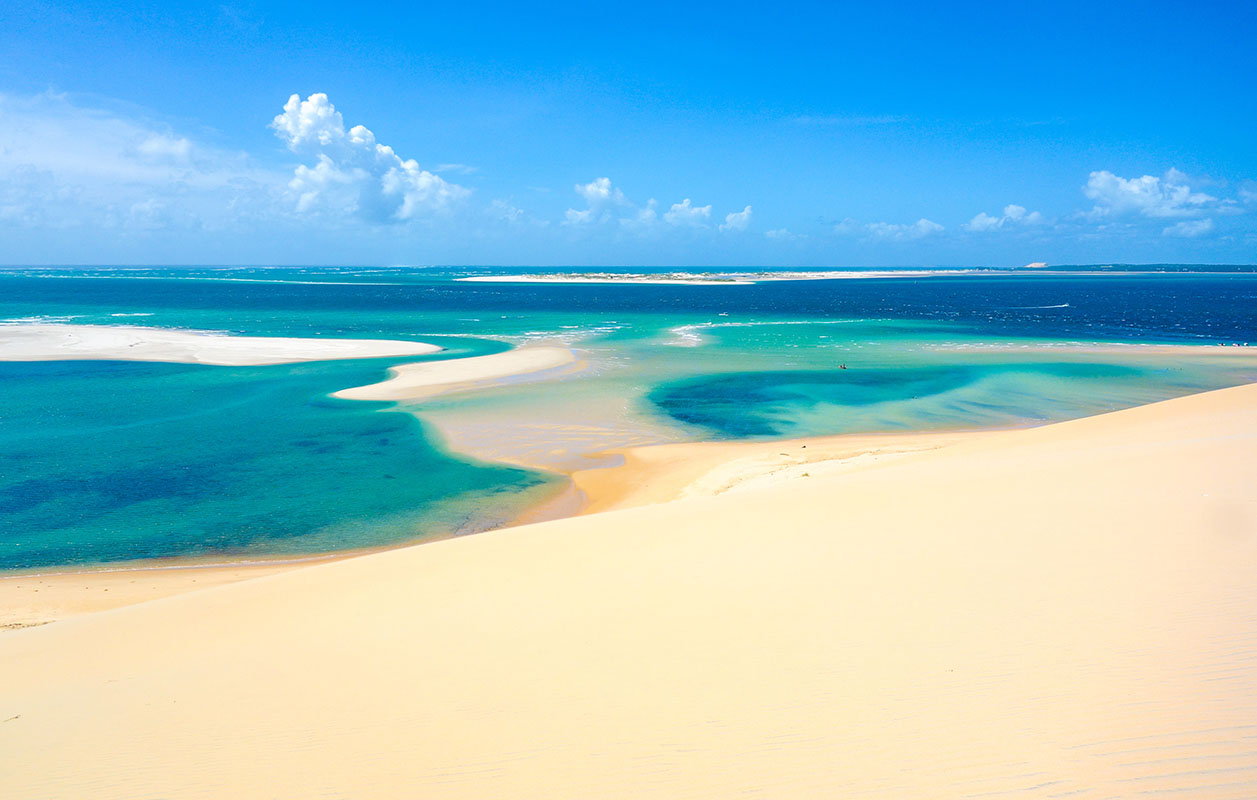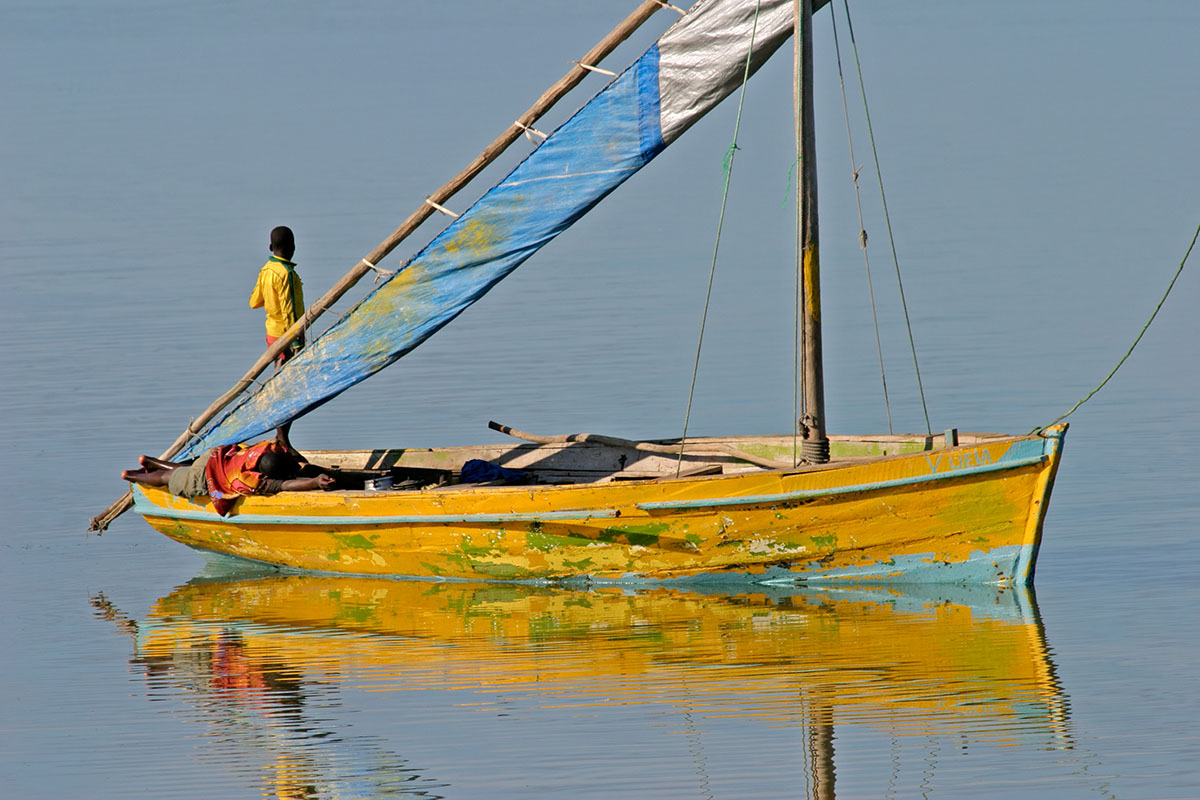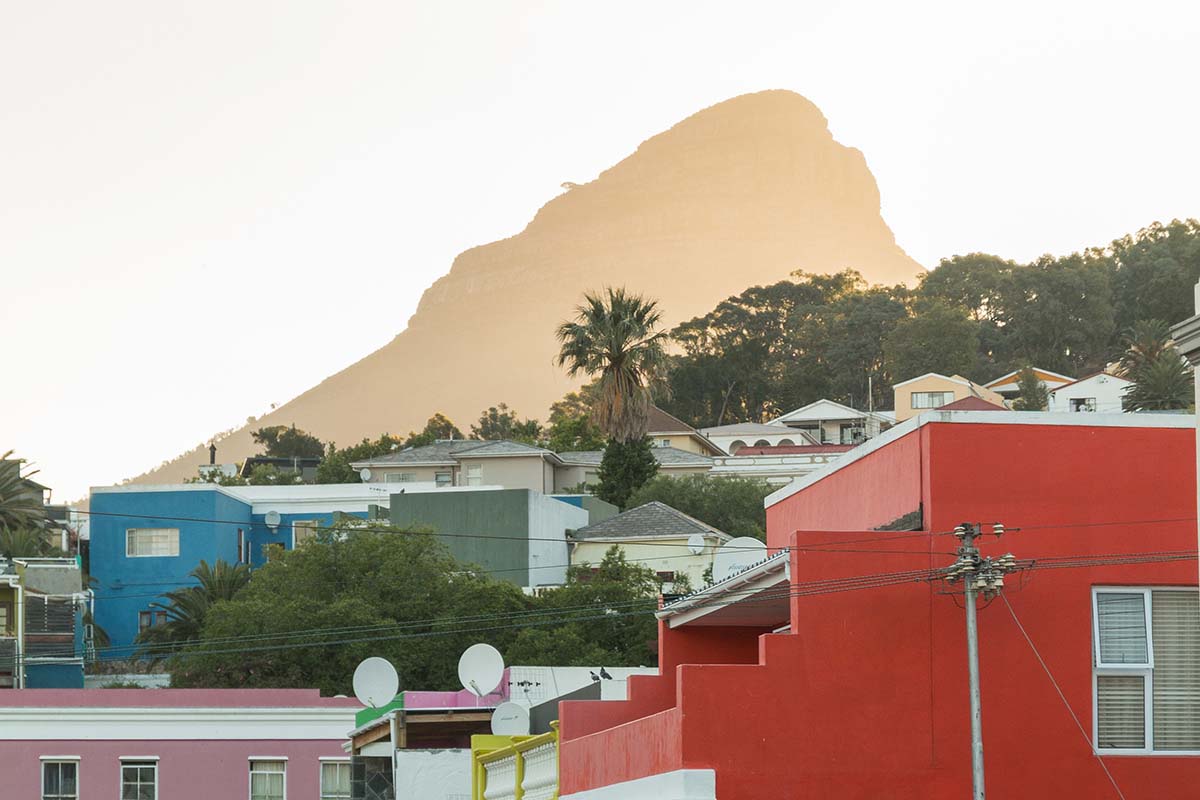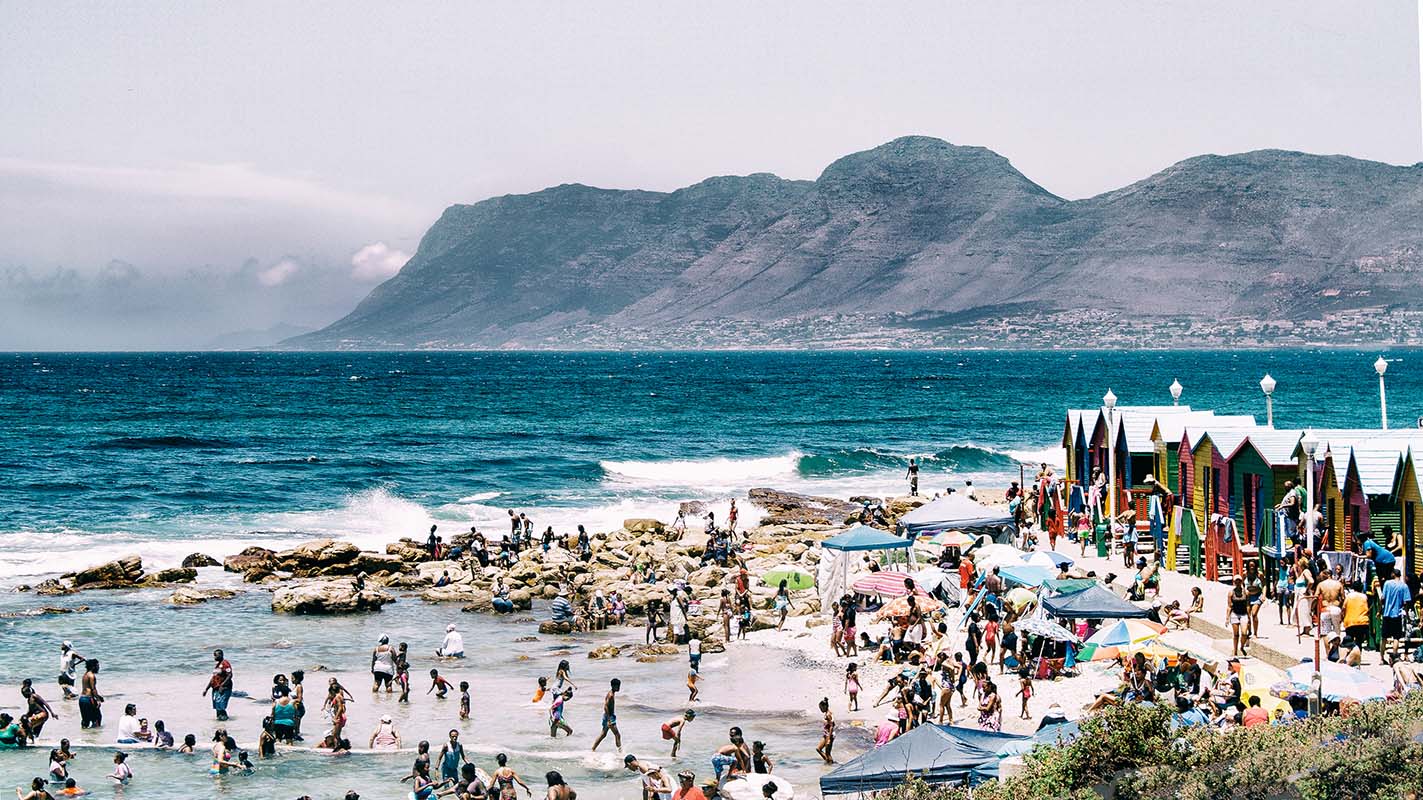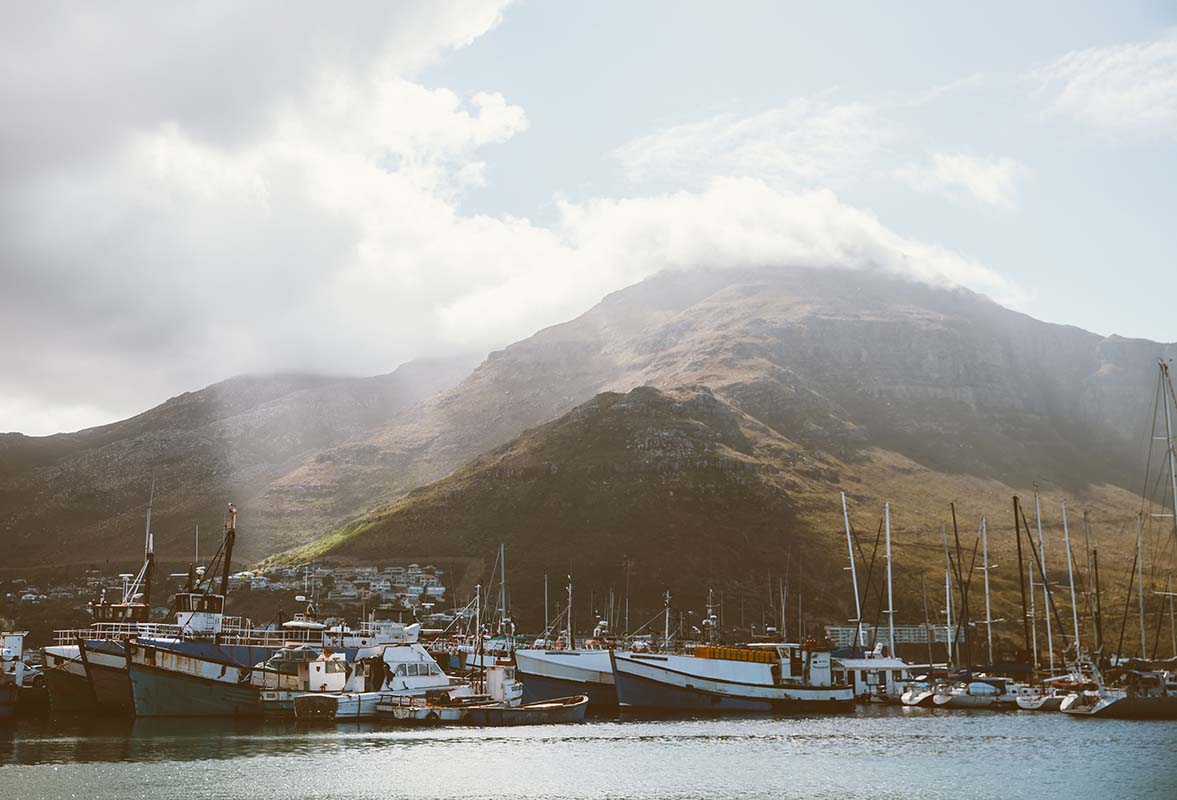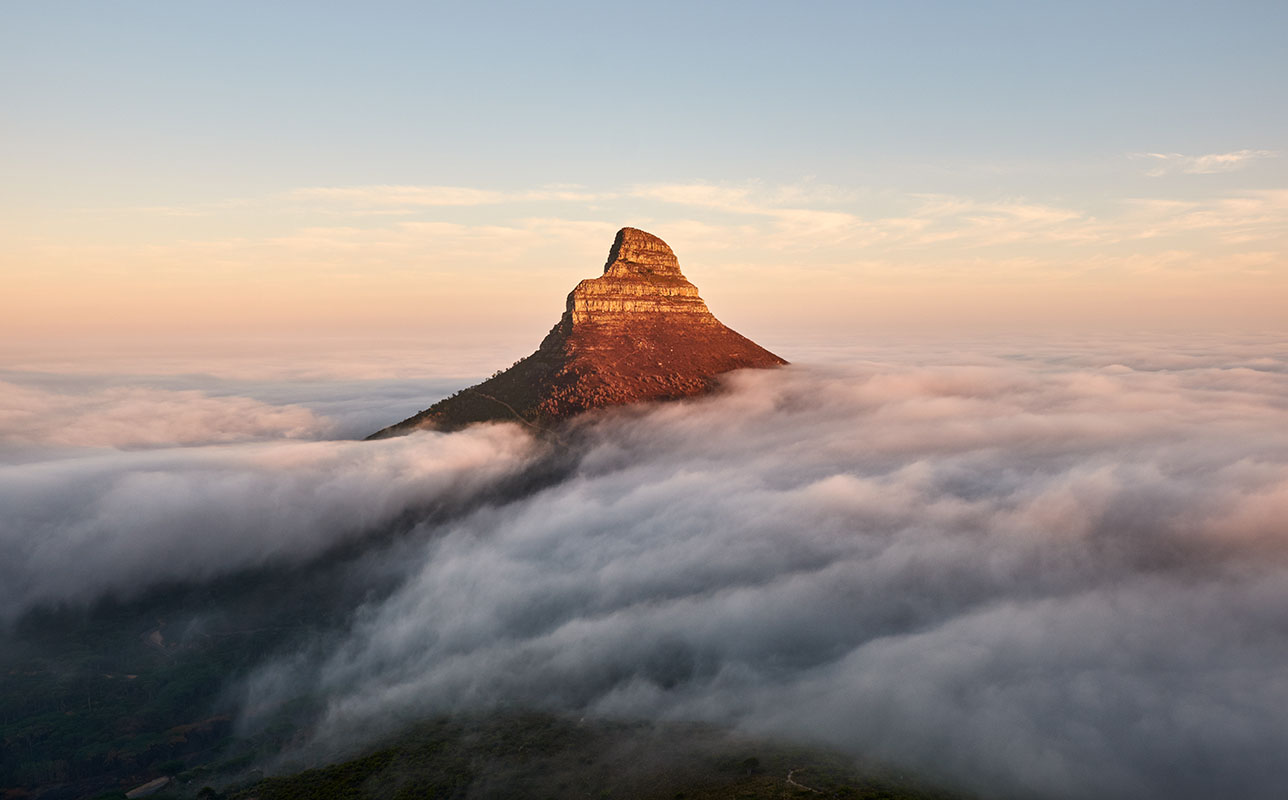 Land and Water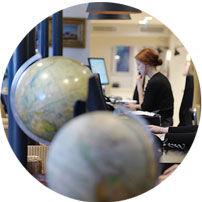 First off,
Cape Town
, one of Africa's most interesting cities with an easy-going and modern vibe. Living well is the order of the day in a city that combines a creative heart with a hinterland carpeted with vineyards and an Atlantic coastline. The coastline here also boasts whales and penguins, while surfers can enjoy epic sessions riding the waves. Next, fly east to Durban, Salt Rock and the
Pongola Reserve
, where you'll find a wonderful array of wildlife. Get the chance to sit just a few feet from a black rhino: see the grain of its skin up close, smell it, hear it – it's an awesome experience. On the Elephant Coast in Maputaland,
St Lucia
sits between the ocean and the African hinterland, and like nowhere else in the world.
The flora there takes advantage of the abundance of water, spreading out into the mangroves, reed beds and meadows in vast dark green swathes. This UNESCO-protected area is full of wildlife, too, particularly birds, while whales head back out to sea during the southern winter. End your stay with a trip to Mozambique's idyllic Bazaruto Archipelago. Stay there for four days, splitting your time between all-out relaxing and stunning dives over the surrounding coral reefs. There's lot to see without going too deep, and the reefs are protected thanks to the area's admirably restrained approach to tourism. Dugongs, sea turtles and clown fish abound, while sharks, moray eels and groupers occasionally turn up, too.


Your Trip
Your hotel in Cape Town sits on a patch of Provencal-style countryside within the city. In Bazaruto, discover the purity of the ocean in a subtly sophisticated setting. In the Pongola Reserve, sleep in style in a safari tent. Relax in a modern guesthouse in St Lucia, and enjoy the family atmosphere in your accommodation at Salt Rock. Not only does the range of beautiful accommodation on offer throughout the trip provide the perfect setting to recover after a long day, but the choices have also been designed to help you get the most out of each location, and enjoy your surroundings with the utmost level of service. In terms of transport, it's all about freedom and efficiency, with a saloon in Cape Town and an SUV in Pongola and St Lucia. In Bazaruto, you don't need anything to get around. Two flights connect these different areas. The vehicles are suitable for all terrains. A lot of activities are included on your itinerary, including the guided tour of Cape Town, penguin and whale watching, beginner's surfing lessons, a safari in Pongola and a cruise on the St Lucia Estuary, the majority of which include expert private guides. From land animals to marine life and amphibious wildlife, the itinerary is varied, extensive and full of contrasts, but always fun. Exploring Cape Town with a local is equally as colourful and exciting as any safari. From modern city life to the solitude of Bazaruto, the pace is sustained, but not overwhelming. The itinerary has been carefully organised and the logistics adjusted to suit. If you'd like to make any changes or ask for some top insider tips, simply contact our local Concierge. They are always ready to help with their wealth of local knowledge.

Route
Everything is 100% tailored to you
DAY 1
Flight to Cape Town (South Africa)
Welcome and hire car collection. Stay for four nights in the City Bowl. Push through the wooden doors into the beautiful garden and escape as if by magic from the hustle and bustle of Kloof Street. This white building is a former 19th century farm, and today's guests will be struck by it's Provence-style vibe, thanks to its French owners who decorated it in the light and luminous tones so characteristic of Provençal countryside. It's cheerful, playful, beautifully detailed and comfortable: the perfect place to rest both body and mind. Trendy too, with spacious rooms, a rustic simplicity and discreetly sophisticated facilities. The bedding is beautiful, and the bathrooms are lovely, too. Nestled among the pomegranate trees, it's the perfect place to return to after a long day out spent exploring, and to recharge the next morning with an exquisite organic breakfast. Cape Town with its many cafes and restaurants has the rest of your meals covered. Be sure to check out the host's impressive collection of jazz and soul records, too.
In the itinerary - Private guided tour of Cape Town with a local. Spend the day with a local who knows the city inside and out. Nothing is pre-planned, talk about what you'd like to see and your shared interests and a route will start to materialise – that's planning, the South African way. It's an exciting way to tap into the city's rhythms and to experience it from the inside, not just as a passing tourist, but as a true local.
The hotel is located in the historic centre, allowing you to easily pay a visit to Bo-Kaap, Cape Town's Malay neighbourhood, to see the small brightly coloured houses, as well nearby De Waterkant, which was part of the same area before the Group Areas Act. Today, this whole area represents the city's new urban values. The old harbour, now known as the Victoria and Alfred Waterfront, is easy to get to and an absolute must for your itinerary, featuring shops, restaurants, bars and the Two Oceans Aquarium. From there, you can take the boat to Robben Island, the former leper colony, quarantine station and prison where Nelson Mandela was incarcerated for nearly 20 years. In the old town visit the Castle of Good Hope (17th century), City Hall (1905), the stunningly Art Deco Mutual Building (Fred Glennie, 1935), Long Street and the history museum (Old Slave Lodge, 1679), and last but not least, Table Mountain. By cable car, of course. The nearest beaches are in False Bay (east of the peninsula), the Atlantic Seaboard (west) and West Coast, north of Cape Town. In the evening, experience the city's night-time charm and venture out into Camps Bay to soak up its trendy, cosmopolitan vibe. To the east of Cape Town, winemakers in Stellenbosch welcome visitors with corkscrew in hand.

In the itinerary - Kayaking among the penguins. Alongside your private guide, head out from the Naval Base at Simon's Town and paddle to Boulders Beach, where there is a large colony of African penguins. While you're there, stop off at the beach and go snorkelling. The African penguin (Spheniscus demersus) population has declined considerably since the beginning of the millennium, and active protection measures have now been taken. These black and white birds are about 24 inches tall, with pink thermoregulatory glands above their eyes. Their cry sounds like that of a small donkey, and they hunt sardines, anchovies and squid out at sea. Since we're already onto the topic of water, let's stick on it. At Muizenberg Beach in False Bay, the steady waves are ideal for beginner surfers, so take the opportunity to grab a lesson with an expert instructor.
In the itinerary - A whale-watching trip. From June to December, southern right whales, known for their callus-like patches of skin and lack of dorsal fins, breed in Cape Town's waters. The western area of False Bay is a particularly good place to spot them. Averaging 50ft in length, this species of whale happily approaches boats in the water, and has blackish skin with white marks thanks to the colonies of parasites that cling to them for food and transport – an animal this size is like an ecosystem in itself. Humpback whales, orcas and dolphins are also often spotted. An expert guide accompanies the tour.
DAY 5
Cape Town - Durban - Salt Rock
Return your car to the airport and fly to Durban. Collect your SUV and drive to Salt Rock. Spend the night by the ocean, in a house surrounded by a beautiful tree-lined garden. The interior is very family friendly, and rooms are cosy with beautiful fine cotton bedding and private bathrooms. Meals are served in the dining room at elegantly laid tables, while the chef simmers, roasts and grills to perfection. Relax by the pool, or take a short walk to the long sandy beach nearby, which is watched over by a team of lifeguards.
DAY 6
Salt Rock - Pongola Reserve
Drive to Pongola Private Reserve, KwaZulu-Natal. Two-night stay at the White Elephant Safari Lodge, nestled between the Lebombo Mountains and Lake Jozini. The tent's design harks back to the golden age of safari, but with the added comfort of today's amenities. The rooms feature large mosquito nets, canvas chairs, printed fabrics, fans and an indoor/outdoor bathroom. The veranda is the perfect place to relax, and you can have your meals served there too, including breakfast, dinner and the lodge's must-have afternoon tea, which all adds to the atmosphere. Guests are also free to enjoy and relax by the lodge's swimming pool.
In the itinerary - Two safaris per day. The park's various different landscapes mean there are a host of different activities on offer here. In the mornings and evenings, head out on a classic safari in a specially-adapted vehicle. Of the Big Five, four are present: buffaloes, rhinos, elephants and leopards; with only the king of the jungle missing, Pongola could be described as a wildlife republic. Antelopes, giraffes and warthogs are also commonly spotted. Safaris can also be done on foot to spot species like black rhinos or elephants. Approaching these imposing animals on foot behind an expert ranger is an unforgettable experience. Head out onto Lake Jozini by boat or canoe. Hippos and crocodiles line the banks, although this doesn't stop the gazelles from quenching their thirst there. The birds, including jabirus, yellow-billed storks and the rare Pel's fishing owl, hunt fish in the area, and it's also one of the best places to catch tigerfish.
DAY 8
Pongola Reserve - St Lucia
Drive to St Lucia, south of the UNESCO World Heritage-listed iSimangaliso Wetland Park. Stay for two nights in a modern guesthouse with an easy-going vibe and simple common areas and rooms, featuring soft beds and well-appointed bathrooms. The full English breakfast on offer is a great way to start the day. In the garden, there's a swimming pool and everything needed for a braai – the famous South African barbecue. It's the perfect place to tap into the Southern Hemisphere's way of doing things.
In the itinerary - Estuary cruise. At dawn, climb aboard a specially-equipped boat with a private guide for coffee and croissants, a rare luxury on the Elephant Coast. Mangroves and swamps alternate along the banks. At this time of day, there's an excellent chance of encountering Nile hippos and crocodiles, While African fish eagles and Goliath herons are out hunting, humpback whales can also be spotted off the coast here at the same time of year as in Cape Town. It's not so much that this species has a hump, but rather that it makes the shape of a hump before diving. These enormous whales have surprisingly long pectoral fins, and perform spectacular leaps above the surface of the water. Weighing in at about 30 tonnes and at around 50ft long, they make quite a splash. The tour is led by an expert guide.
DAY 10
St Lucia - Richards Bay - Vilanculos (Mozambique) - Bazaruto
Return your car to Richards Bay Airport and fly to Vilanculos. Boat transfer. Stay for four nights on the west coast of Bazaruto Island. Your private bungalow measures 1,670ft² and features its own pool. The rooms are perfectly laid out, with net curtains that blow gently in the breeze for that tropical vibe, and the beach is a stone's throw away. There are four restaurants to choose from, featuring Mediterranean and international-inspired dishes made with local ingredients, but there's also the option to dine in your bungalow. The spa features a hammam, plunge pool, hydrotherapy pool, rhassoul room (a full-body treatment involving mineral-rich clay and steam) and five treatment rooms. The staff are professional and charming, and we haven't even gotten to the view yet. Some may not be that impressed by the idea of a sea view, but they'll change their mind once they see this one: it's the perfect balance of intimacy and immensity.
The Bazaruto Archipelago, off the coast of Mozambique's Inhambane province, is one of eastern Africa's most beautiful and best-kept secrets. Bright and colourful, the environment there is pristine. Spend your time playing games on the beach, riding in the dunes, taking boat trips out to sea and snorkelling. Large colonies of pelicans and flamingos inhabit the coastal lakes, and 180 bird species have been recorded overall, 26 of which are waders. Underwater, it's like a carnival, with shimmering reef fish in all shapes, sizes and colours, turtles passing by like underwater flying saucers, barracudas lying in wait and manta rays elegantly gliding through the water. The area is also home to the easy-going and vegetarian dugong (or manatee, or sea cow, etc). In collaboration with Bazaruto National Park, the hotel is engaged in a coral protection and propagation project. Spend your three days relaxing and exploring, try your hand at kayaking or go sailing in a traditional dhow sailing boat: pure tropical seaside bliss.
Diving is, of course, Bazaruto's biggest draw. The Fishbowl dive site, for example, is great for beginners and mid-level divers. See anemones and clown fish between three and 14 metres down. Cross paths with mobula rays, stingrays and guitarfish. See dugongs swim lazily by, while small groups of grey reef sharks calmly glide around their hunting grounds. More experienced divers can head further down into the reef. Between eight and 20 metres, green and loggerhead turtles slide between large schools of surgeonfish and fusiliers. The size of the groupers, the power of the moray eels and the huge eyes of the trevally are all equally impressive. Shark species in the area include the grey reef, bull, nurse and whitetip varieties, all of which are as hydrodynamic as the unicornfish that share these waters. The richness of these coral reefs is extraordinary, and they offer the perfect environment for professional, safe dives.
DAY 14
Bazaruto - Vilanculos - return flight
Transfer to Vilanculos airport and return flight (via Johannesburg).
A Rough Idea of Price
Dependent on season, accommodation and activities
The estimated cost for this trip is £6,500 to £7,500 per person. The final cost of the trip depends on the way we tailor it especially for you. The final cost varies according to several factors, which include the level of service, length of trip and advance booking time. The exact price will be provided on your personalised quote. The average price for this trip is £9900 per person.
International and domestic flights with a scheduled airline
Airline taxes and fuel surcharge
Welcome and assistance with formalities at Cape Town Airport
Four-day rental of a saloon-type car in Cape Town
Five-day rental of an SUV in Durban
A sat nav service accessible from our app, loaded with your itinerary, hotel details and useful addresses
Return boat transfers from Vilanculos to Bazaruto
Four nights in Cape Town, at La Grenadine hotel, in a double room with breakfast
Private guided tour of Cape Town with a local; kayaking among the penguins; surfing lesson; whale watching
Overnight stay in Salt Rock at The Saffron House in a double room with breakfast
Two-night stay in the Pongola Reserve at the White Elephant Safari Lodge in a luxury double tent, full board; two activities per day included
Two-night stay in St Lucia at the Whalesong Guest House in a double room with breakfast
St Lucia Estuary cruise; humpback whale-watching tour
Four-night stay on Bazaruto Island, at Anantara Bazaruto Island Resort and Spa in a double villa, full board
Our local Concierge service
A few of the benefits of travelling with us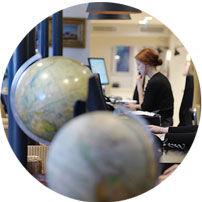 Get in touch
Our experts have the inside track on the destinations they sell and will tailor-make a holiday to your unique requirements.
Contact one of our South Africa specialists