Itinerary Highlights
Combine three different islands and three different styles to make sure you don't miss a glimpse of the Seychelles
We have chosen hotels that are charming, intimate and well located
The itinerary includes hiking, glass-bottom kayaking, biking, road trips and ferry crossings
Our smartphone app and access to our local Concierge are included.
Contact one of our Seychelles specialists + 44 (0) 20 3958 6120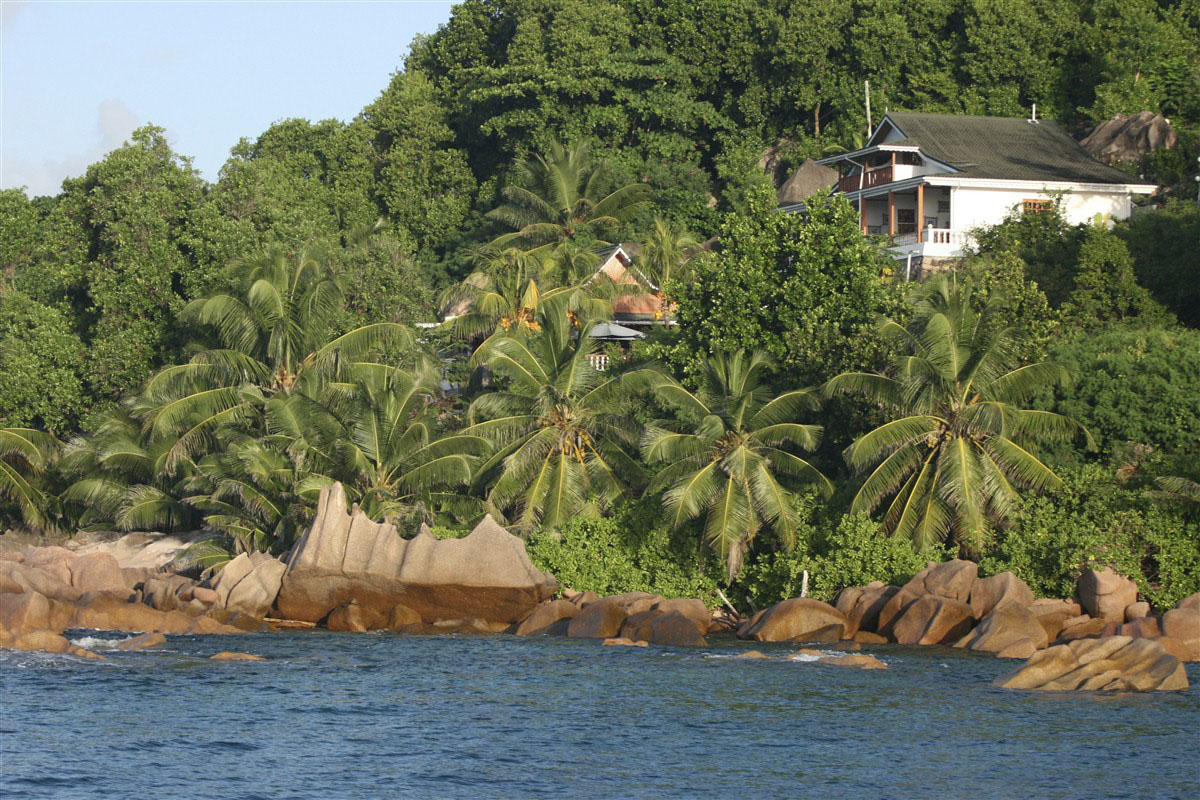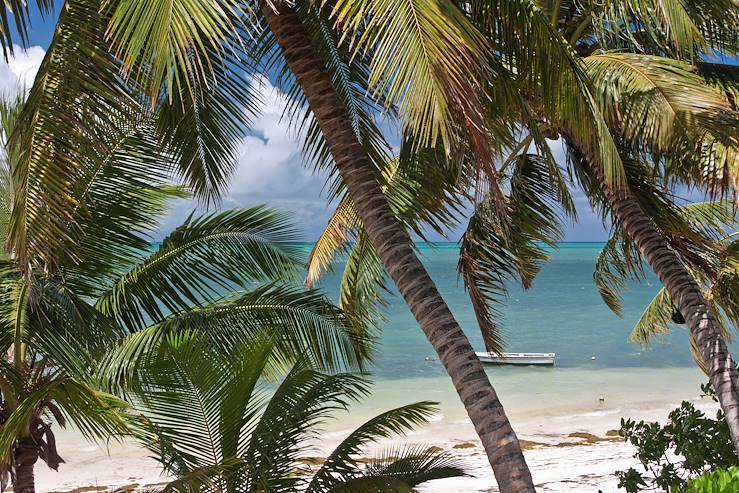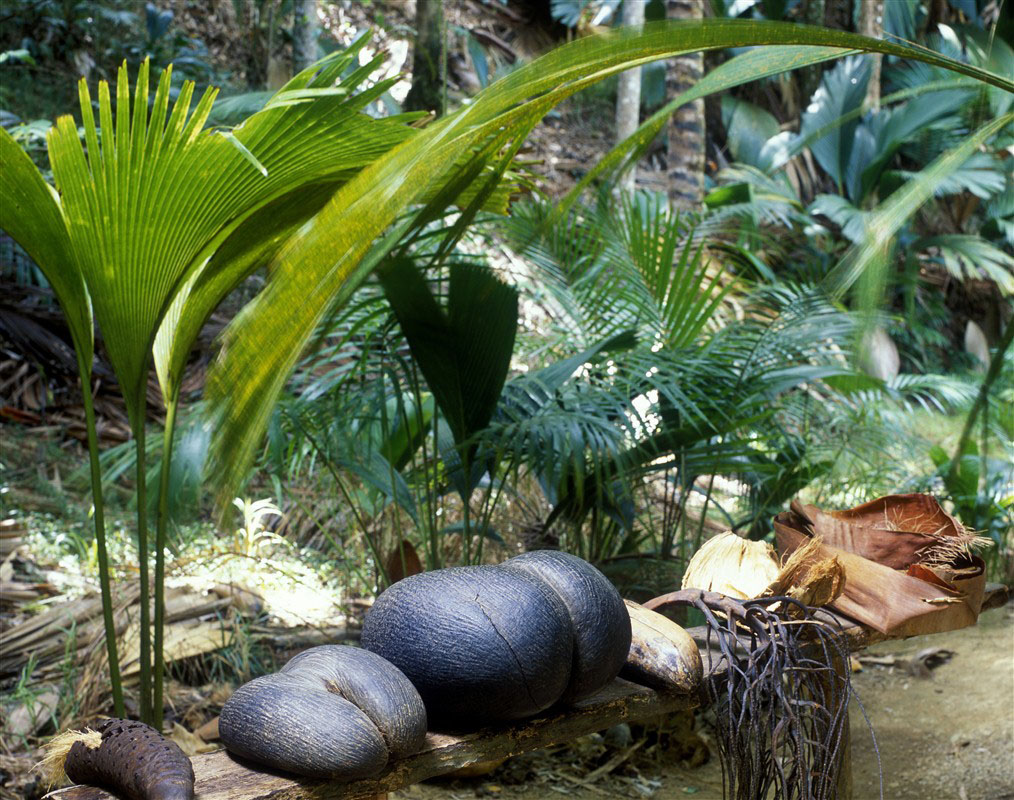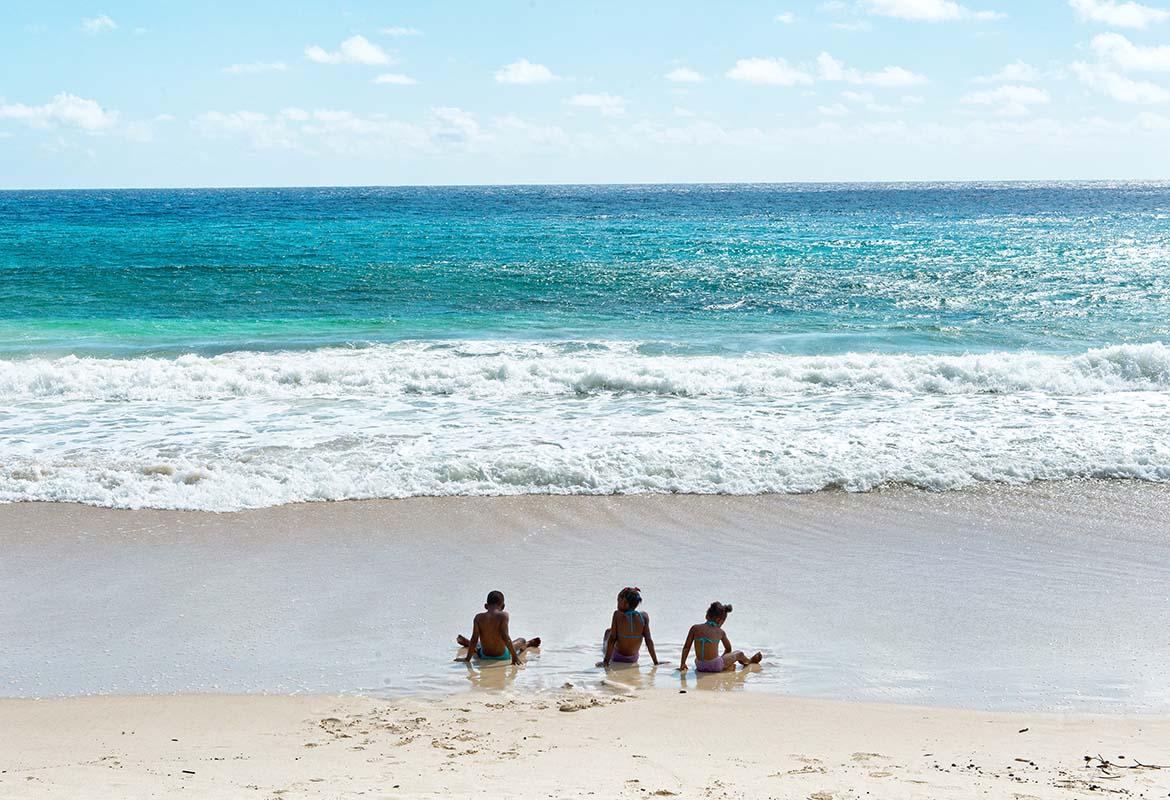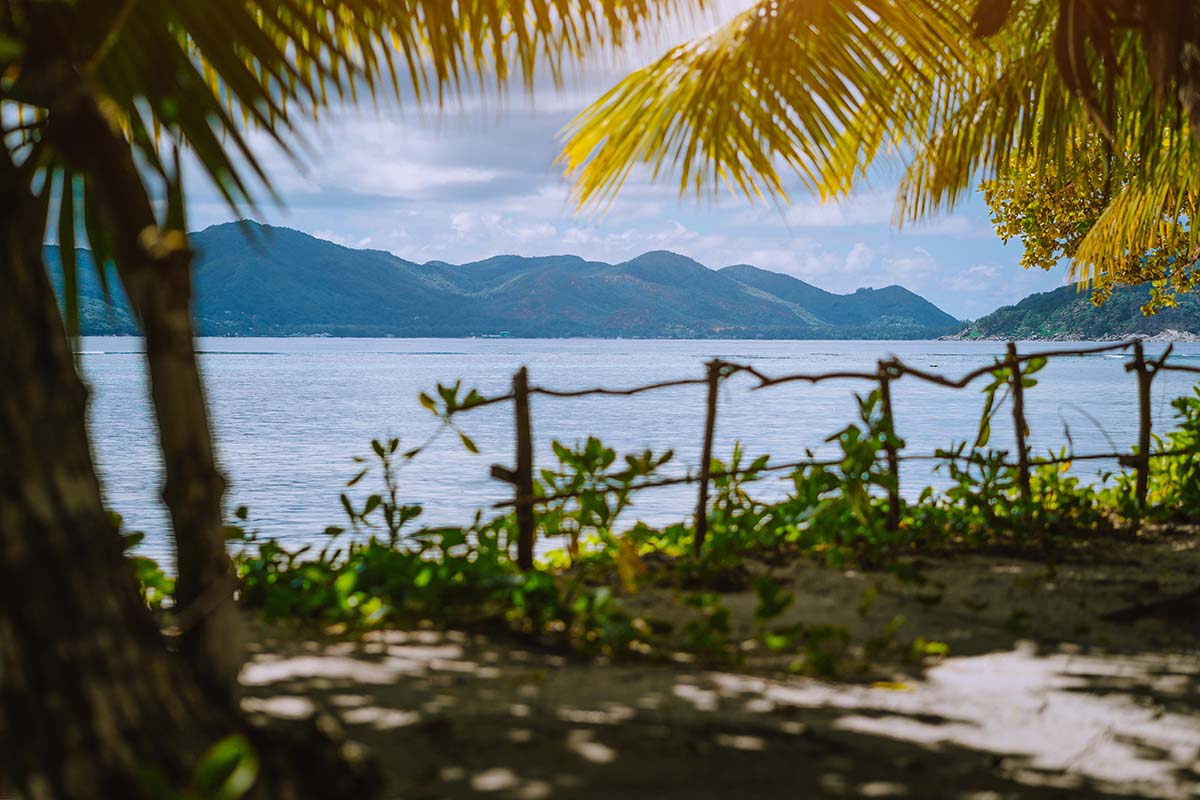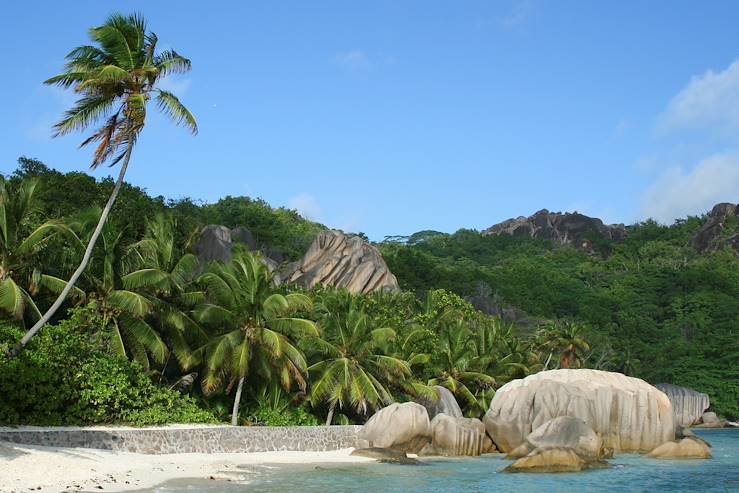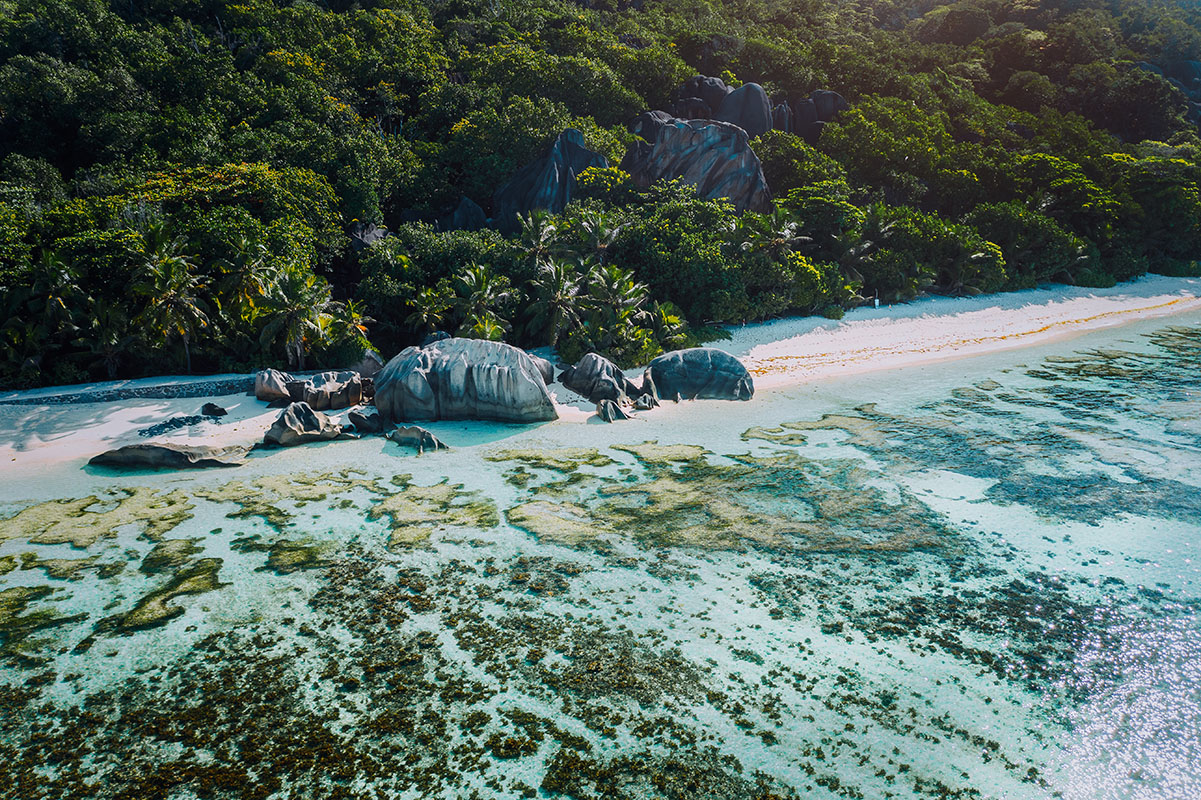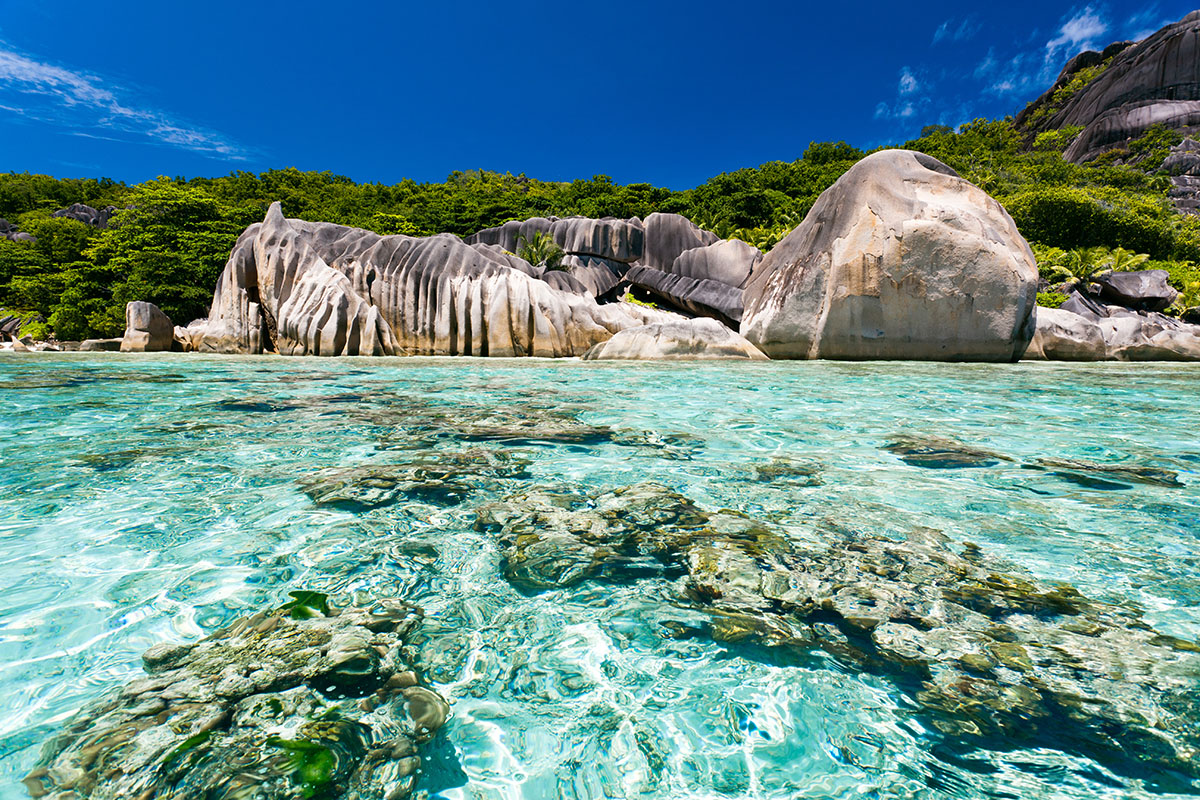 THREE IS THE MAGIC NUMBER IN THE SEYCHELLES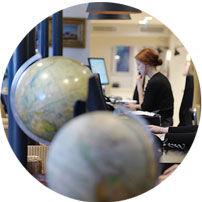 Mahe, La Digue and Praslin: three of the most beautiful islands in the Seychelles, a fabulous fusion of tropical forests and paradise beaches. From island to island, the Seychellois archipelago unveils all the treasures of untouched nature - exceptional fauna and flora from century-old turtles to bird colonies, not to mention secluded beaches, lagoons and corals. The archipelago is also renowned for its small private resorts nestled between tropical island hinterland and the Indian Ocean. For this trip, we have cherry-picked the most charming locations within exclusive surroundings and a relaxed and intimate atmosphere. In Mahe, you'll stay in a lovely and unique sanctuary with breath-taking views; in La Digue,
you'll stay in a luxury, chic oasis, set in a small corner of paradise; and in Praslin, you'll stay in an elegant corner of paradise, set in idyllic surroundings bordered by a golden beach and turquoise sea.
In the itinerary - For the perfect way to explore the nature of these islands, we have planned a hike in Morne National Park in Mahe, three days of car rental to travel around the island in complete freedom, and a dinner reservation at the restaurant in your hotel. In La Digue, you can ride bikes for a day - the best way to discover the island - and explore the lagoon by glass-bottom kayak. Finally, in Praslin, you'll have another rental car which you can use for the duration of your stay. At this point everyone is free to explore at their own pace, either continuing to discover the islands from land or sea, or taking time to rest on the sand, on the hammock or by the pool. In case of an unforeseen circumstances or any last-minute requirements, you can contact our local Concierge service, who can be reached at any time.


YOUR ACCOMMODATION
Mahe- Recently renovated and refurbished, your hotel is formed of two different and distinct parts. The first is referred to as Seaside, a beautiful house built in the 1940s, with cubic shapes and white painted walls like South Beach in Miami, but on a small Seychelles beach instead. The house is composed of eight elegant rooms facing the ocean, a beautiful natural stone pool and a restaurant on the panoramic terrace which serves Creole cuisine. On the other side of a small road is the Secret Garden, set on a hillside in the heart of lush vegetation, dominated by its swimming pool. It has fourteen rooms with a terrace, some overlooking the sea.
La Digue - Your hotel has become a must-visit on the island. The villas are located on the idyllic Anse Severe, in the heart of a tropical garden. There are bicycles to get around the island, lounge areas for quiet reading, indoor and outdoor bars, a lagoon pool with ocean views and a spa nestled on the heights of Anse offering stunning views of crystal clear water. As for the cuisine, fusion food remains popular, but you can also enjoy authentic grilled fish that you can eat with your fingers.
Praslin - This hotel is all about beauty and exclusivity; a private location hidden away between forests and the ocean. Ten spacious suites overlook the garden or the sea, carefully decorated with natural materials: wood, seagrass and stone. The fusion cuisine takes taste buds on a journey (the cooking is among the best on the island) and there is also a spa using homemade organic oils. The refined Thai influences aren't intense enough to make you forget that you are in Seychelles, as the Creole touch is ever-present and the beautiful beach of Grande Anse is just a stone's throw away.
Route
Everything is 100% tailored to you
Overnight flight, arriving the next day.
Pick up your rental car and spend three nights in your first exclusive location, nestled between tropical gardens and the Indian Ocean.
In the itinerary - A Creole dinner by the ocean: suspended from the rocks in a pretty sheltered cove, a shaded terrace sits lined with golden sand and is decorated with wooden furniture, sheer curtains and garlands of shells.
Mahe, the main island of the Seychelles, is home to Victoria, the smallest capital city in the world, with its colourful colonial houses. In terms of beaches, the most famous are Beau Vallon, Anse Soleil, Anse la Mouche, and Anse Intendance, stunning with their granite rocks and emerald takamaka plants. If you love walking, the island offers magnificent hikes, especially in Morne Seychellois National Park.
The itinerary - A hike to the Copolia summit (intermediate level), sitting 1,640 ft above sea level, which offers spectacular views of the green hills behind Victoria, the deep blue ocean and the surrounding islands. The reasonably shaded trail passes through the forests of Morne Seychellois National Park which is a great opportunity to discover endemic flora and fauna.
Explore Mahe - Visit Victoria market for its lively atmosphere, colourful stalls and spice scents. Come to meet locals and get acquainted with daily life in Seychelles. Also, take a walk in the wonderfully perfumed botanical garden.
Private transfer to the airport and flight to Praslin. Second transfer to the port and ferry across to the island of La Digue. Three-night stay in chic and elegant accommodation, set in a dream location.


Even by Seychellois standards, the island is picture perfect. The beaches bordered by the lagoon are astonishing, and the mountains covered in coconut palms give the island an almost stereotypically exotic feel. A bike ride is an essential way to discover this authentic and completely preserved island.
In the itinerary - Glass-bottom kayaking in the lagoon. Anse Source D'Argent is rated as one of the top ten beaches in the world. Its granite boulders are spectacular, and even more so from the sea. The panoramic walk begins at the very beginning of the path leading to the famous beach. The local nature guide knows the reefs by heart; there's no need to dive to appreciate the depths, and the kayak serves as a perfect mobile aquarium. Spend time admiring the coral and schools of 'Dory'. You might even see a ray pass by. The voyage of exploration ends on one of the island's most secluded beaches, accessible only by boat, for a desert island stop. Depending on the currents, a speedboat can bring you back to the kayak base to avoid paddling against the current. Also on the itinerary is a one-day bike hire, complete with a picnic basket for lunch.
Things to see and do- Head to the Domaine de l'Union to meet giant tortoises / Visit Veuve Nature Reserve to see rare bird species / Take a boat trip around Coco Island / Hike to Nid d'Aigle, the highest point of the island.
Option - Half day on Grande Soeur Island, with a barbecue lunch.
Transfer to port and ferry to the island of Praslin. Pick up your second rental car and settle in for four nights in your new charming accommodation, close to the beautiful beach of Grande Anse. The hotel has everything you could possibly need - comfortable rooms, chlorine-free swimming pool, breakfasts served late - and a shuttle service to Anse Lazio beach.

The second island on the Seychelles is graced with the appearance of paradise. Its sandy coral beaches shaded with coconut palms are lapped by translucent waters that are perfect for bathing in. The island's natural richness also demands discovery, including Praslin's National Park and the Vallée de Mai Nature Reserve, which is a UNESCO World Heritage site containing many endemic species.
Option - A day on Curieuse Island.
DAY 12
Praslin - Mahe - Return flight
Flight to Mahe, access to the Premium Lounge and international return flight home.
A la carte
Grande Soeur Island
Not far from La Digue, Grande Soeur Island is incredibly beautiful. It is famous for having one of the most pristine beaches in the Seychelles. Protected by a coral reef, the seabed is rich and the water is calm from April to October, making it ideal for superb underwater adventures and encounters with sea turtles. Not to be missed: head to the coconut grove a few feet from the beach, where you're likely to meet a giant and very old tortoise. Within walking distance, there's a second wild beach that boasts dazzling white sands. Before heading back to La Digue, a Creole barbecue is served in the shade in a magical setting.
Option - Half-day trip from La Digue.


Curieuse Island
A sanctuary for the giant tortoises of Aldrabra, this island is also home to the remains of an ancient leper house and doctor's house which has been converted into a small museum. A short walk through the mangrove takes you to Laraie Bay. Put on masks and snorkels and dive into the natural aquarium. A BBQ lunch is served on a secluded beach in Praslin which is accessible by boat only.
Option - Full-day trip from Praslin
A Rough Idea of Price
Dependent on season, accommodation and activities
The estimated cost for this trip is $prixMini to $prixMaxi per person. The final cost of the trip depends on the way we tailor it especially for you. The final cost will vary depending on several factors, including the level of service, length of trip and advance booking time. The exact price will be provided on your personalised quote. The average price for this trip is £4600 per person.
International flights with a scheduled airline
Domestic flights between Mahe and Praslin
Airline taxes and fuel surcharge
Access to the Premium Air Seychelles lounge in Mahe
Ferry crossings between Praslin and La Digue
Private transfers included in the itinerary
Car rental for three days in Mahe and four days in Praslin
Three-night stay in Mahe in a double room with sea view and breakfast
Three-night stay in La Digue in a garden villa with breakfast
Four nights in Praslin in a suite with pool view and breakfast
A dinner on the terrace at your hotel in Mahe
A hike to discover the Copolia plateau in Mahe
Day bike rental to discover La Digue in freedom
Glass-bottom kayaking in the Lagoon of La Digue with a biologist as a guide
Our local Concierge service
A few of the benefits of travelling with us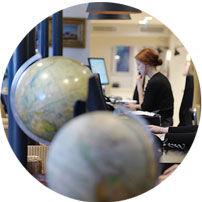 Get in touch
Our experts have the inside track on the destinations they sell and will tailor-make a holiday to your unique requirements.
Contact one of our Seychelles specialists