Itinerary Highlights
Tantalise your taste buds with a mouth-watering selection of fresh seafood and other local specialities
Trek to the top of Felicite Island, enjoy a picnic with a view and then make it back down in time for lunch
Visit La Digue island and explore on bicycles
Snorkel, swim and sunbathe till your heats are content
Contact one of our Seychelles specialists + 44 (0) 20 3958 6120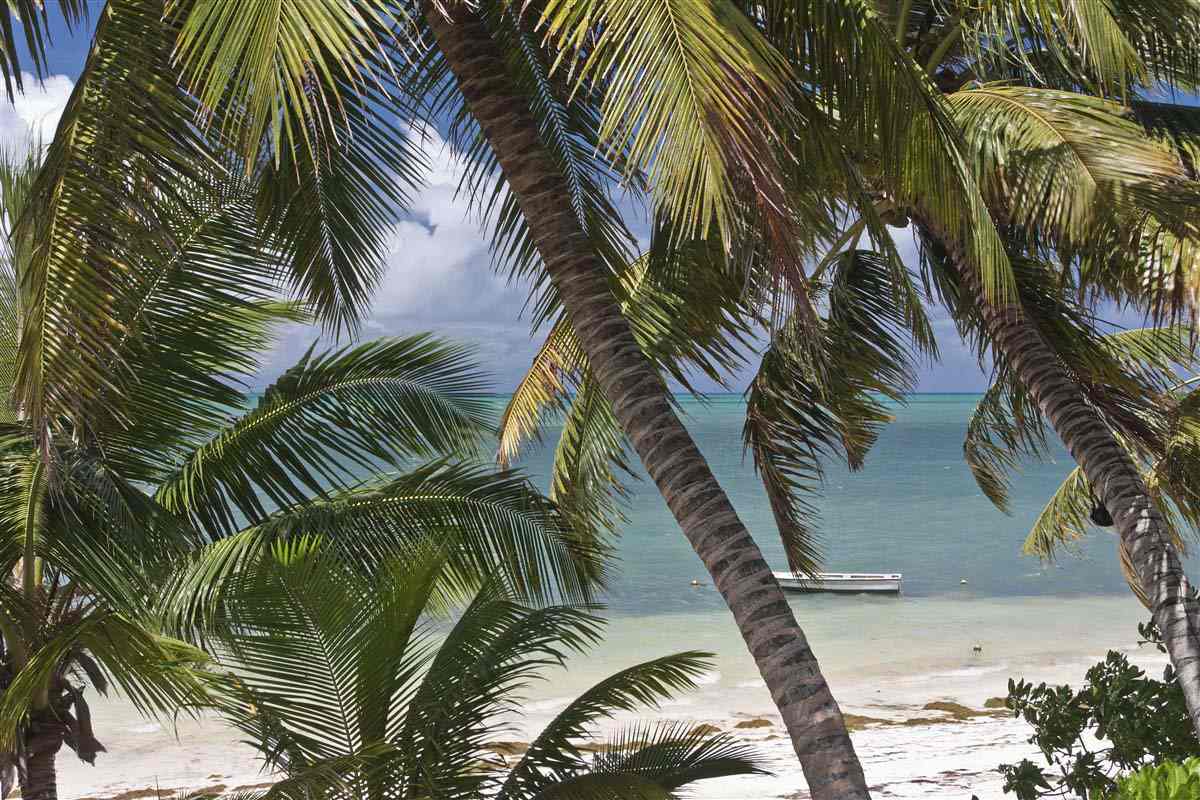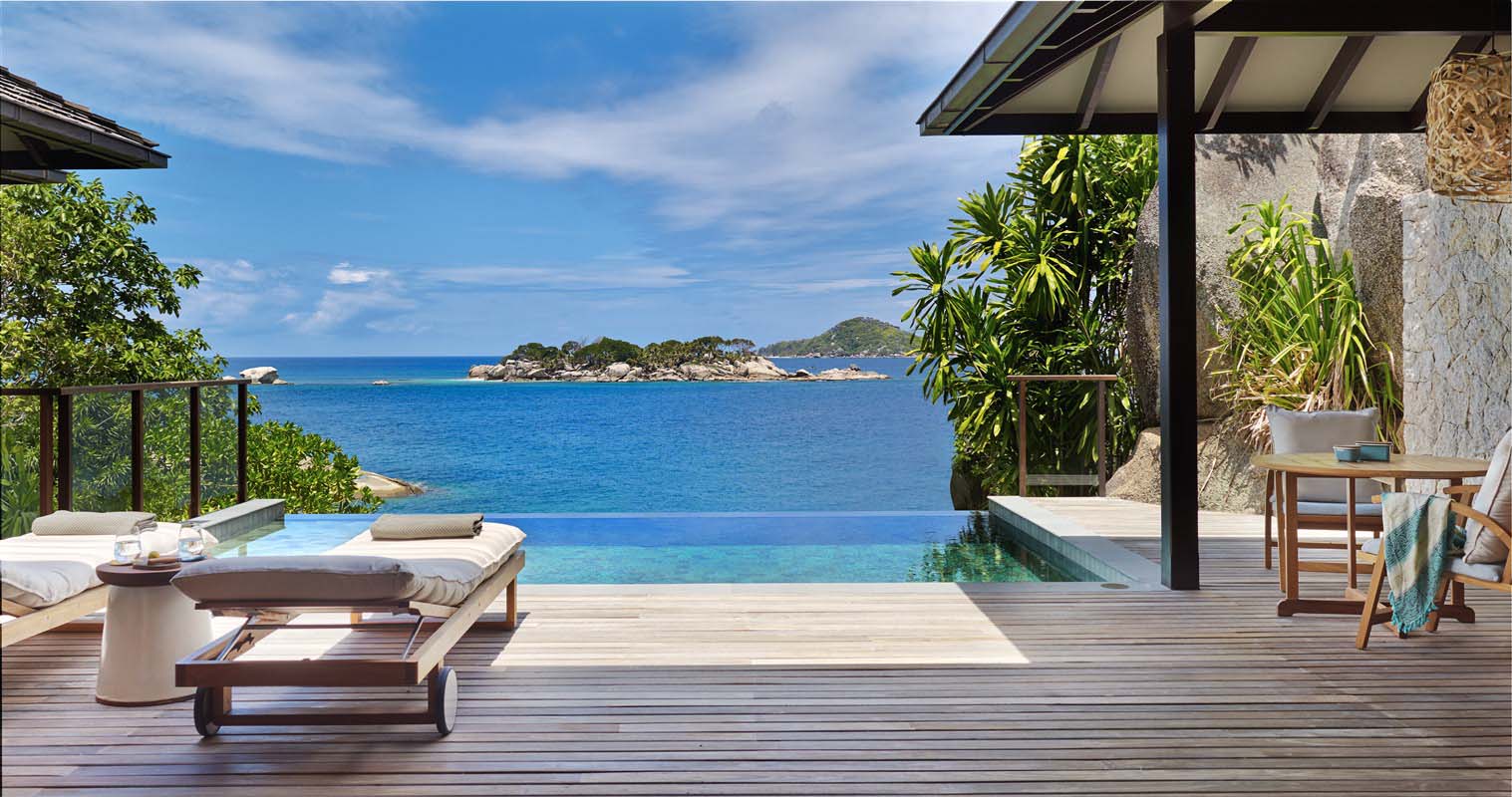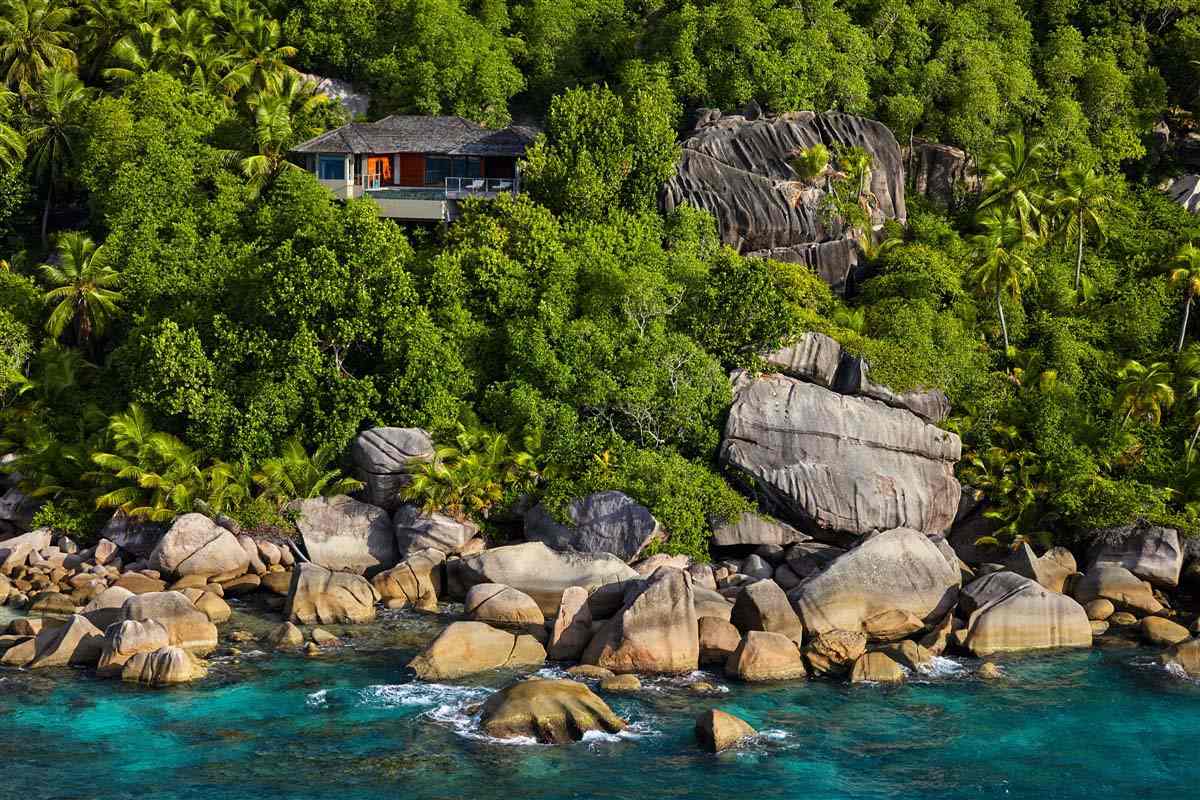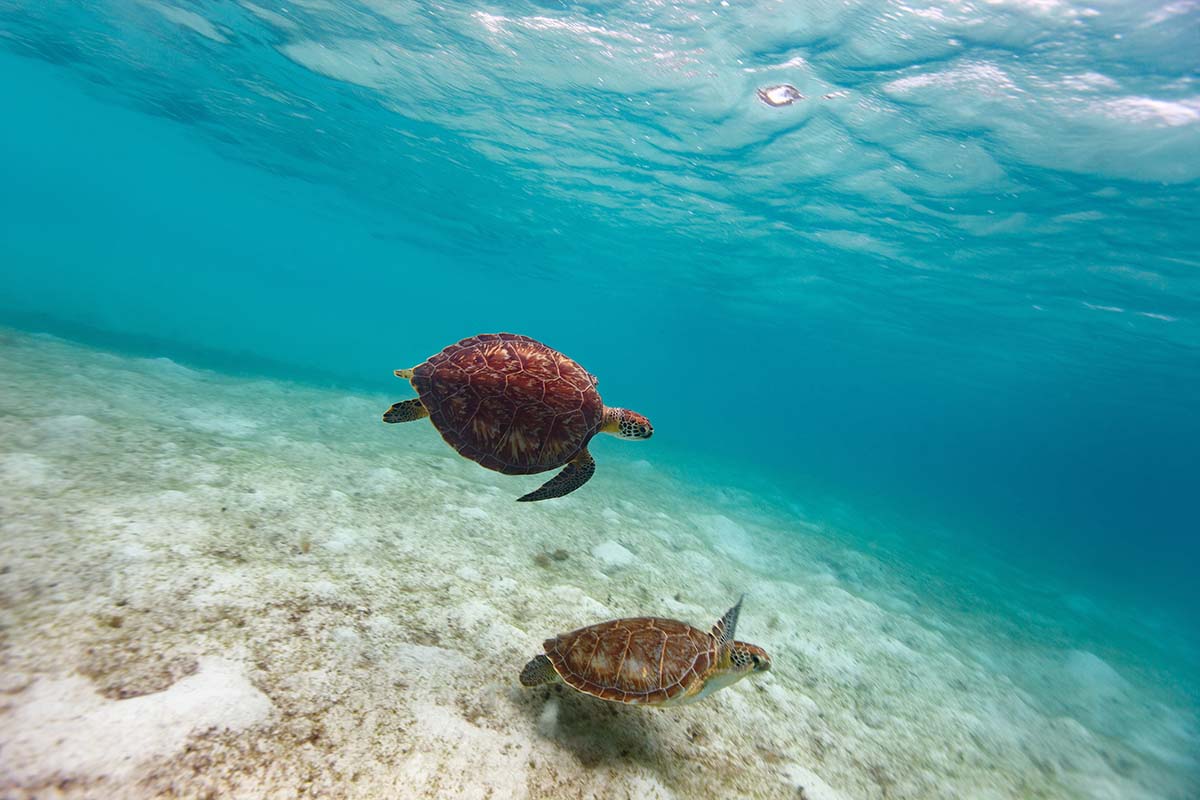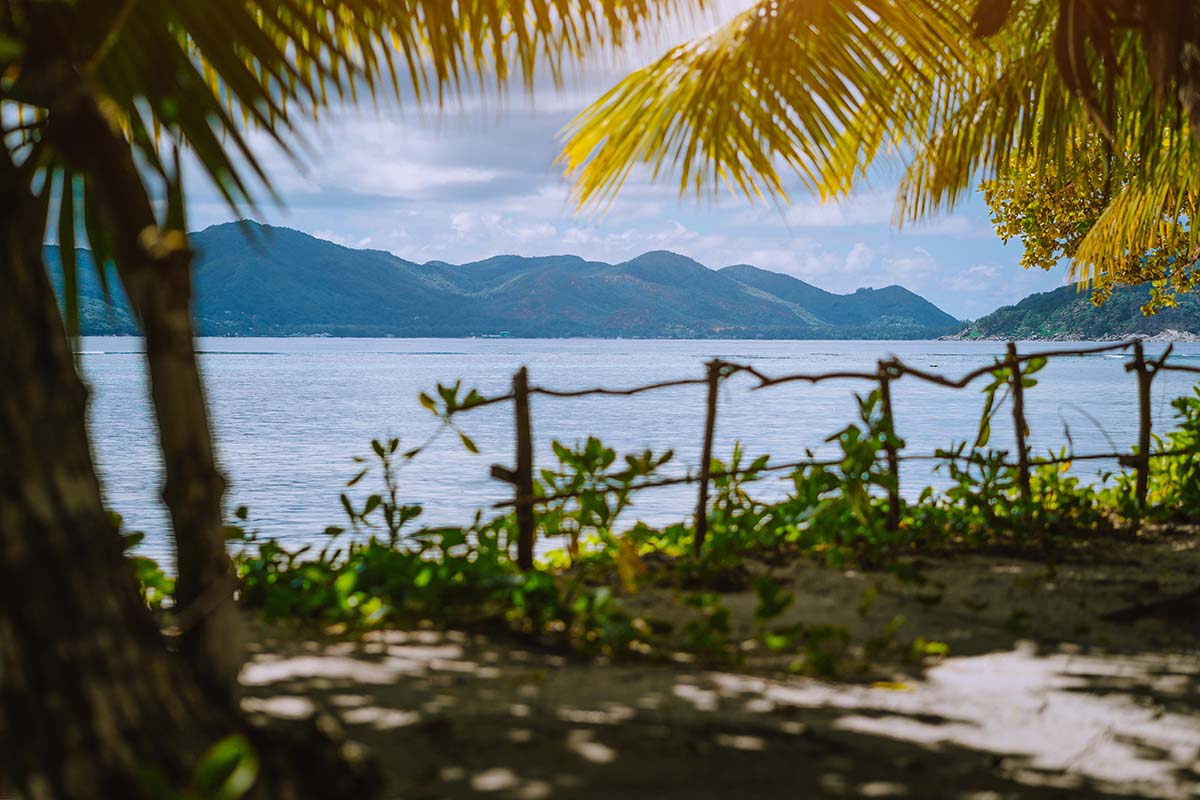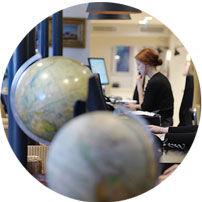 Here at Original Travel we're firmly of the opinion that if you're going to do something, you should do it in style. For those who agree and like to go the extra mile with their holiday plans, this luxurious Seychelles holiday should be just the ticket.
Route
Everything is 100% tailored to you
DAY 1
International Flight
Your Seychelles holiday begins as you head to the airport in London this evening and board your direct international flight to Mahe, which takes ten hours.
You've arrived! Well, almost. After your early morning arrival in Mahe, the last leg of your journey involves a short private transfer to your hotel. There are a number to choose from so we will recommend one of our favourites to best suit you. Having just made a long journey we suggest keeping this afternoon free. Once you have ditched your shoes, hit the beach and spend some time adjusting to the beautiful scenery and warm sunny weather.
You're no doubt still felling slightly weary after yesterday's journey and adjusting to the new time zone, so spend this morning settling in with a long breakfast in the shade. Afterwards, explore the hotel grounds; take a dip in the pool, grab a paddleboard, visit Takamaka rum distillery or simply find a comfy spot and curl up with a good book. Evenings in the Seychelles are just as magical as the days so spend the night relishing the warm sea breeze, twinkling stars and sound of the ocean licking the shore as you dine.
Head back to Mahe airport this morning where you'll check in and board a short 20-minute domestic flight to Praslin. Once landed, it's over to the jetty to catch your boat to paradise. After around 25 minutes you should arrive at Felicite Island and the luxurious Six Senses Zil Payson, your home for the next five nights. Once you have checked in, spend the afternoon as you please. We suggest spending some time exploring the resort facilities and beaches, many of which are found hidden between granite crocks and lush tropical trees. Then, as the light starts to fade, head to Koko Bar for stunning panoramic sunset views and a cocktail.
DAY 5
Tropical Relaxation
If well-earned indolence is one of your favourite holiday indulgences, enjoy a leisurely lie in this morning and then open your blinds to let the sun stream in. Breakfast is served at Island Cafe, where the chef will prepare a feast tailored to your morning fancies in the open Chef's Kitchen. Head back to your villa and spend the morning relaxing on your private deck, dipping in and out of your pool to cool off when it gets too hot. For lunch, head to the Ocean Kitchen for a fresh seafood selection, and then retire to the beach afterwards. Once your food has settled, why not spend the afternoon in the sea? There are kayaks and paddleboards available to use and these make a great way to discover the Island's secluded beaches and bays. Dinner can then be enjoyed at one of the three restaurants.
You had a lazy start yesterday so make today an active one with an earlier breakfast to top up your energy levels up before a 90-minute hike to the top of the island. Hiking with the island conservation manager, you'll be taken through the dense verdant jungle and introduced to various flora and fauna on the way. When you reach the top, stop and enjoy a cool drink and a snack while you take in the dramatic views and celebrate your walking achievements.
After making your way back down and resting your legs over lunch the afternoon is then yours to spend relaxing. Freshen up for an earlier dinner and then make your way to the cinema under the stars for one of the twice weekly film showings. Curling up to watch the movie on a sun lounger with freshly popped corn in hand and the stars twinkling above is a wonderfully relaxing experience.
Today we thought you might like to venture off the island and away from the hotel to explore one of the other beautiful islands in the Seychelles archipelago. We suggest visiting La Digue Island as it's just a 10-minute boat ride from Six Senses. The best way to explore La Digue is by bicycle, so you'll be transferred over to the island with these and a guide. Once on dry land you can then start your tour by heading a mile and a half north-east along the coast, taking in the incredible views over to Felicite Island as you cycle. After a while, stop at a local restaurant to cool off with a fresh juice.
Then, carry on to the west side of the island to reach Anse Source D'Argent, perhaps the most famous beach in the Seychelles. Spend some time here swimming and visiting the Union State Park with its giant turtles, before you finish your tour at Grand Anse, which is renowned for its crashing waves. After a busy day of cycling and exploring, head back to Six Senses in time for sunset drinks and dinner.
DAY 8
Last Day Adventures
Time flies when you're having fun and somehow it's already your last day today. Make the most of it with an early start and breakfast in the sun. Afterwards, head to the Experiences Centre and pick up some snorkels to spend the morning swimming and spotting fish in the crystal clear seas around the island. As the sun reaches its height, have a leisurely lunch and then play a game of boules at the boulodrome before retiring to your villa for an afternoon siesta by the pool. Alternatively, spend your last day in style with a scenic helicopter tour over the island.
Later, make your final evening a special one by heading to Lakanbiz rum bar to mix your own rum punch, to be enjoyed as the sun sets. Then, move into The Wine Vault for a multi-course tailor-made tasting experience.
Hopefully feeling refreshed and relaxed, it's now time to head home. This morning board the boat back to Praslin and then pick up your transfer to the airport for your flight to Mahe. From there you'll have plenty of time to check in before your direct flight back to the UK, which takes ten-and-a-quarter-hours, arriving in late afternoon.
A Rough Idea of Price
Dependent on season, accommodation and activities
The estimated cost for this trip is £4,840 to £6,460 per person. The final cost of the trip depends on the way we tailor it especially for you. The final cost varies according to several factors, which include the level of service, length of trip and advance booking time. The exact price will be provided on your personalised quote. The average price for this trip is £5,380 per person.
A few of the benefits of travelling with us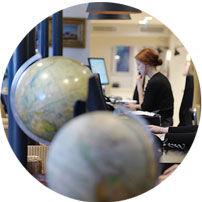 Get in touch
Our experts have the inside track on the destinations they sell and will tailor-make a holiday to your unique requirements.
Contact one of our Seychelles specialists