Itinerary Highlights
On Mahe, just like on Fregate, thanks to your personal attendant and an all-inclusive setup, you'll be living the dream in the Seychelles.
There are myriad pleasures at the spa, on the beach, under the surface of the crystal clear water and above land
Private helicopter transfers between the two islands
Included are access to our local Concierge, a rental car in Mahe, hilltop lunch and aperitif at sunset
Contact one of our Seychelles specialists + 44 (0) 20 3958 6120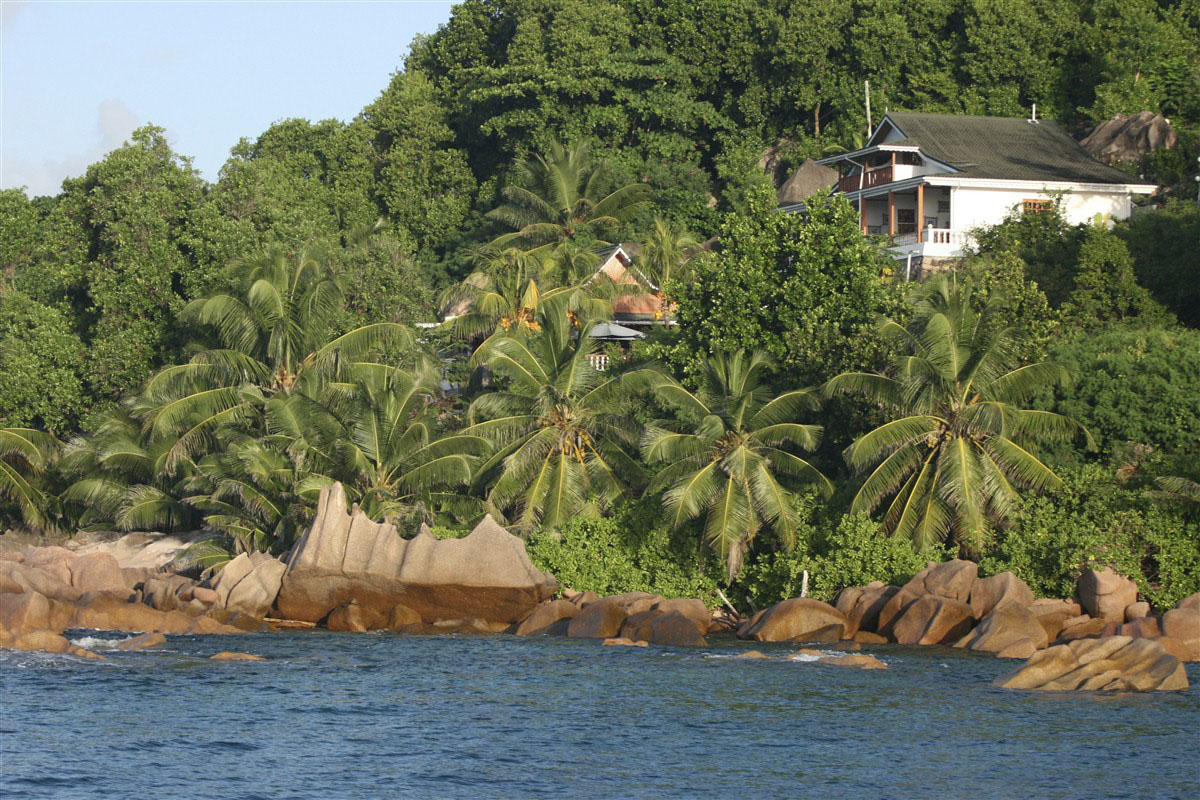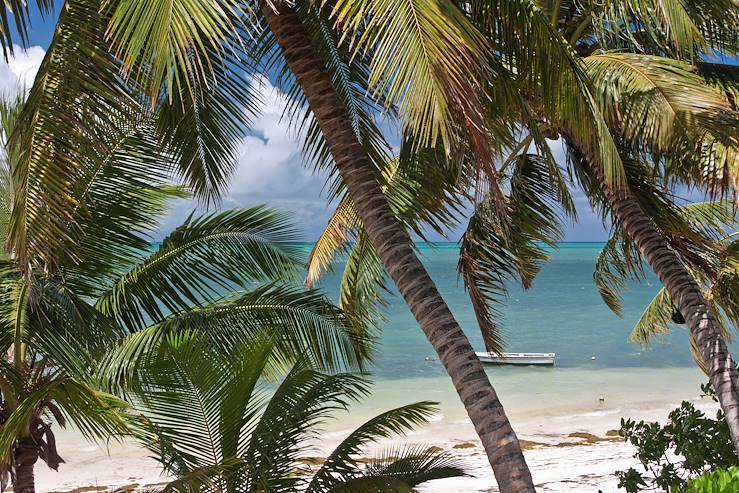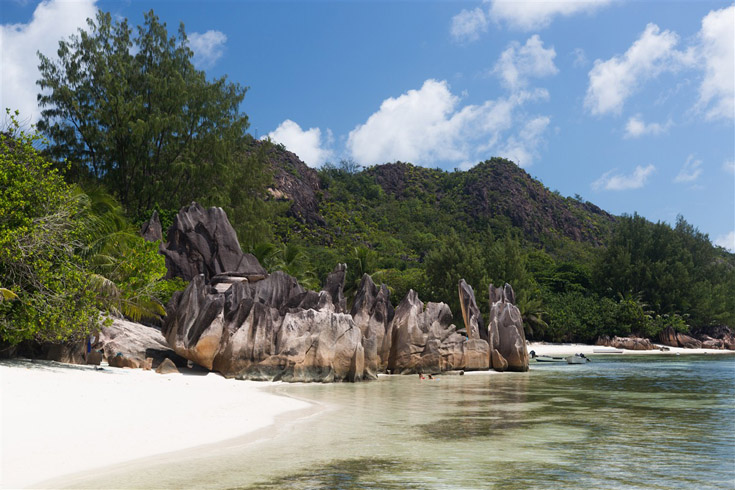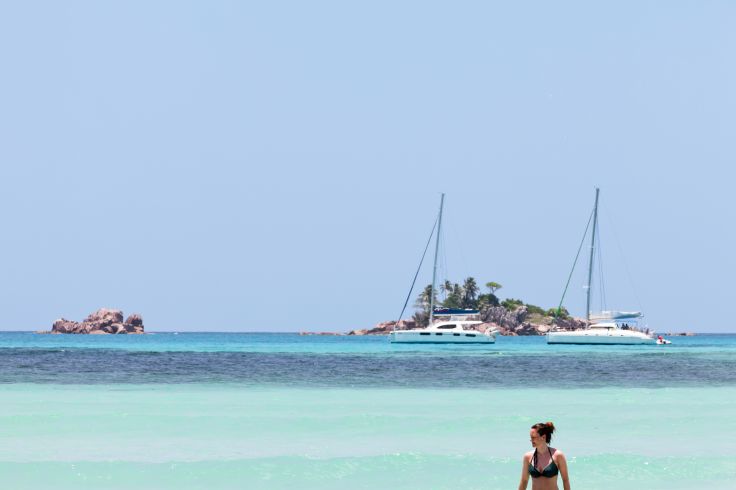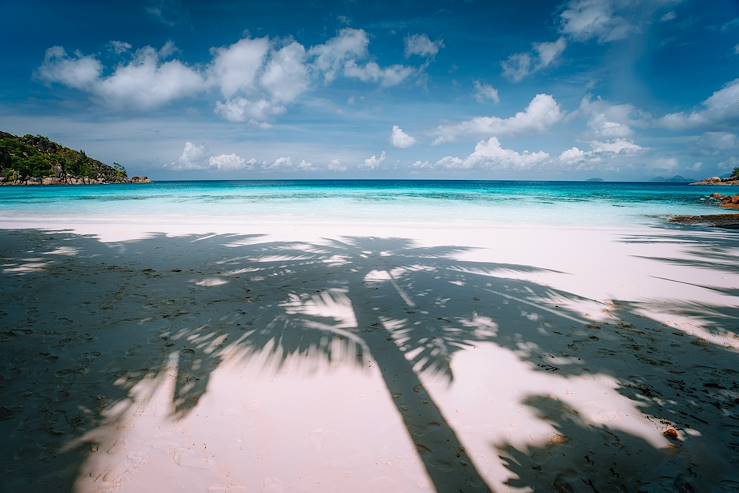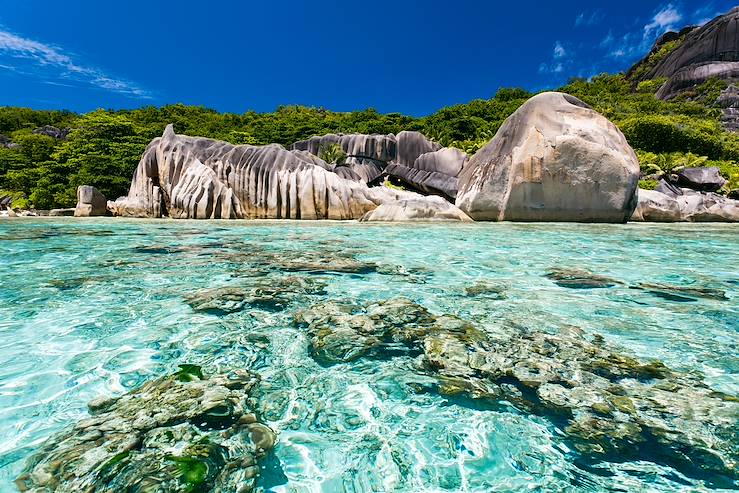 BE HAPPY, BE SECLUDED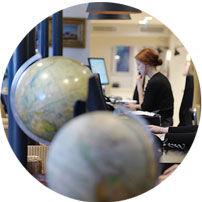 This could be the motto of this trip given the two unusual locations on the itinerary. Let yourself go completely and escape in ultimate luxury. You'll begin in
Mahe
, which boasts some of the most beautiful scenery in the Seychelles. Anse Louis is a postcard beach with a lot to offer. We found one of the last remaining unspoiled locations in the archipelago. It's a luxury paradise of refinement, sophistication, care and attention. On your
private helicopter transfer
, you'll soar above mother of pearl beaches and turquoise sea. This is the only way to reach the secluded island of
Fregate
where you will be totally immersed in one of the most unspoiled places in the world, combining ultimate luxury and untouched nature.
The tiny granite island is home to a miniature village of 16 hardwood and mahogany villas, finished with woodwork and Thai silks and each with its own buggy, swimming pool and attendant.
To make this trip even more memorable, we've added a few special touches; in Mahe, a private vehicle and driver is provided for a sunset aperitif on top of a hill; in Fregate, enjoy a special lunch at the top of a 100-year-old banyan tree; and everywhere you go our on-site Concierge is on hand to satisfy any wish you may have.


FREGATE - A HARMONIOUS PLACE
The island of Fregate prides itself on being one of the most beautiful island hotels in the world, as well as being a role model in nature conservation. The fact that it can only be reached by helicopter says it all. The island's seven beaches are exceptionally wild and untouched; one of them is even listed as 'the most beautiful beach in the world', and it can be reserved for the day, just for you. There are 16 villas in total, so you'll never come across crowds on the island. Each one, facing the ocean, consists of two pavilions connected by a patio. White curtains run along the large windows of the bedroom creating an elegant English feel and there are two bathrooms, one of which is outdoors. In the living room, there are deep beige sofas, a flat-screen TV, and Wi-Fi, all with an expansive view over the Indian Ocean. And, of course, each villa has a very large panoramic private pool. You can get around on foot or by private buggy for when you want to explore the island. Also, the food is great on Fregate. And it's all organic. Almost all the fresh produce comes directly from the island's gardens. The seafood comes from the surrounding sea. Spend time wherever you prefer - on the sand, on the private terrace, in the marina or in the hotel's restaurant that's perched up a tree.
It's a tropical paradise reserved for only the privileged few, and the 2,000 lucky giant tortoises and hundreds of exotic birds who called Fregate home.


THE FEWER, THE MERRIER
On Mahe, just like on Fregate, you'll have your very own personal attendant to help with any small desire you may have: a picnic on the beach, massage in your villa or boat trip - sink into a bath infused with lemongrass under the pergola of your villa after a few lengths in the pool or in the deep blue sea - enjoy a massage using ancient techniques i a Bali-inspired pavilion, taking in the view of the surrounding vegetation - cross Mahe and its postcard scenery, the lively north or the wild south, in your own comfortable private car with driver - lunch or dinner wherever you want and whenever you want with talented chefs cooking for you - relax on one of Fregate's seven sublime beaches and hang the 'do not disturb' sign - the beach is now yours for as long as you want it.
Route
Everything is 100% tailored to you
DAY 1
International flight to Mahe
Overnight flight, arriving the next day.
Upon arrival in Mahe, private transfer and a four-night stay in a luxury resort, opposite Anse Louis. The main island of the Seychelles is home to Victoria, the smallest capital city in the world but also one of the loveliest, thanks to its colourful colonial houses. In terms of beaches, the most famous are Beau Vallon, Anse Soleil, Anse la Mouche and Anse Intendance, all of which are stunning with their granite rocks and emerald foliage. If you love stretching your legs, you will also be happy with the island's magnificent hiking trails, especially in Morne Seychellois National Park.
Already included - Half-day use of private vehicle with driver to explore Mahe - an aperitif at sunset on a hilltop.
Option - A day trip to discover Praslin and La Digue.
Private helicopter transfer to the tiny hotel island of Fregate, flying over pearl white beaches and turquoise sea stretching as far as the eye can see. Accommodation for three nights in an exclusive sanctuary and a true role model for nature conservation.
A 20-minute flight from Mahe, the tiny granite island of Fregate is one of the most unspoiled places on the planet. Between wild luxury and unbridled nature, this island (measuring a little under one square mile) boasts a palette of greens, blues and seven white pristine beaches recognised as some of the most beautiful in the world. Planted with banyans, anacardians and takamaka plants, the island is populated by thousands of giant birds and tortoises that live here in complete freedom.
Already included - A picnic lunch on top of a 100-year-old banyan tree.
DAYS 9 & 10
Return flight
Private transfer to the airport and catch your flight home. Overnight flight, arriving the next day.

A la carte
Praslin and La Digue
Praslin, the Seychelles' second island, feels like paradise. Its sandy coral beaches shaded with coconut palms line translucent bathing spots. The island's natural richness demands discovery, including Praslin's National Park and Vallee de Mai, which is a UNESCO World Heritage site containing many endemic species. Opposite the bay of Sainte-Anne, disembark on La Digue, where time stands still. Forget about cars, which are rare on the island; here people move around by bicycle or buggy. With pristine beaches, glistening rocks, huge palm trees, picturesque houses and coconut palm farms that produce copra, it is arguably one of the most beautiful islands in the archipelago.
Option - Departing from Mahe
A Rough Idea of Price
Dependent on season, accommodation and activities
The estimated cost for this trip is $prixMini to $prixMaxi per person*. This trip is tailor-made to your exact specifications so prices will fluctuate. The cost varies according to several factors, including the level of service, duration of the trip and how far in advance you book. The final cost will vary depending on several factors, including the level of service, length of trip and advance booking time. The exact price will be provided on your personalised itinerary. The average price for this trip is £14900 per person*. *Excludes Easter and Christmas/New Year periods (minimum stay). Business class surcharge: please contact us.
International flights with a scheduled airline
Airline taxes and fuel surcharge
Airport/hotel/airport private transfers on Mahe
Private return travel between Mahe and Fregate by helicopter
Four-night stay in Mahe at Maia Luxury Resort & Spa, Ocean Panoramic Villa, full-board
Three-night stay in Fregate Island in Private Pool Residence, full-board
Private car with driver for the day on Mahe
An aperitif at sunset on a hilltop on Mahe
Picnic lunch at the top of a 100-year-old banyan tree on Fregate
Use of a local mobile phone
Our local Concierge service
A few of the benefits of travelling with us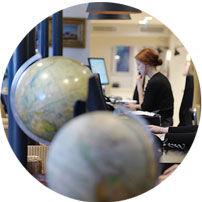 Get in touch
Our experts have the inside track on the destinations they sell and will tailor-make a holiday to your unique requirements.
Contact one of our Seychelles specialists