Itinerary Highlights
Relax and enjoy the laidback lifestyle on Praslin Island
Take a day trip to La Digue Island where you can hop between some of the Seychelles most famous beaches
Give back by becoming involved in some of the conservation work being done to protect beautiful Denis Island
Snorkel (or dive) on the protected and pristine reef around Denis Island
Contact one of our Seychelles specialists + 44 (0) 20 3958 6120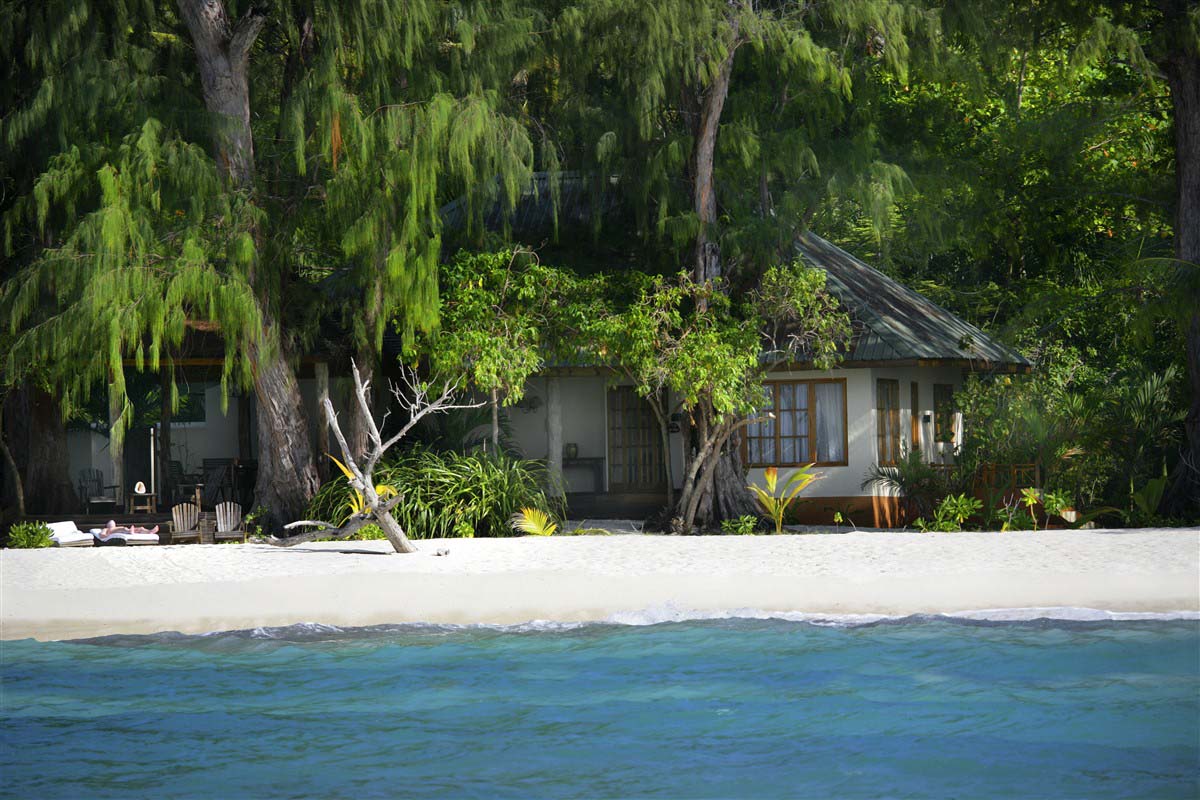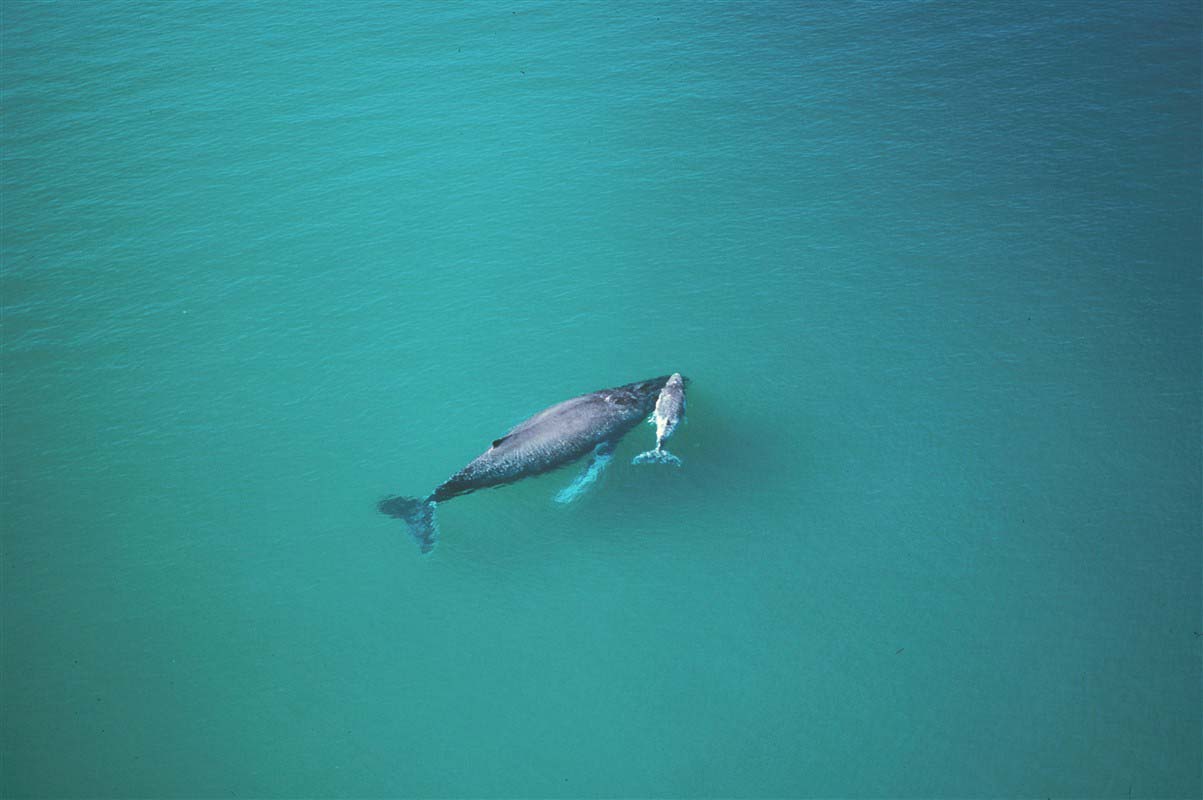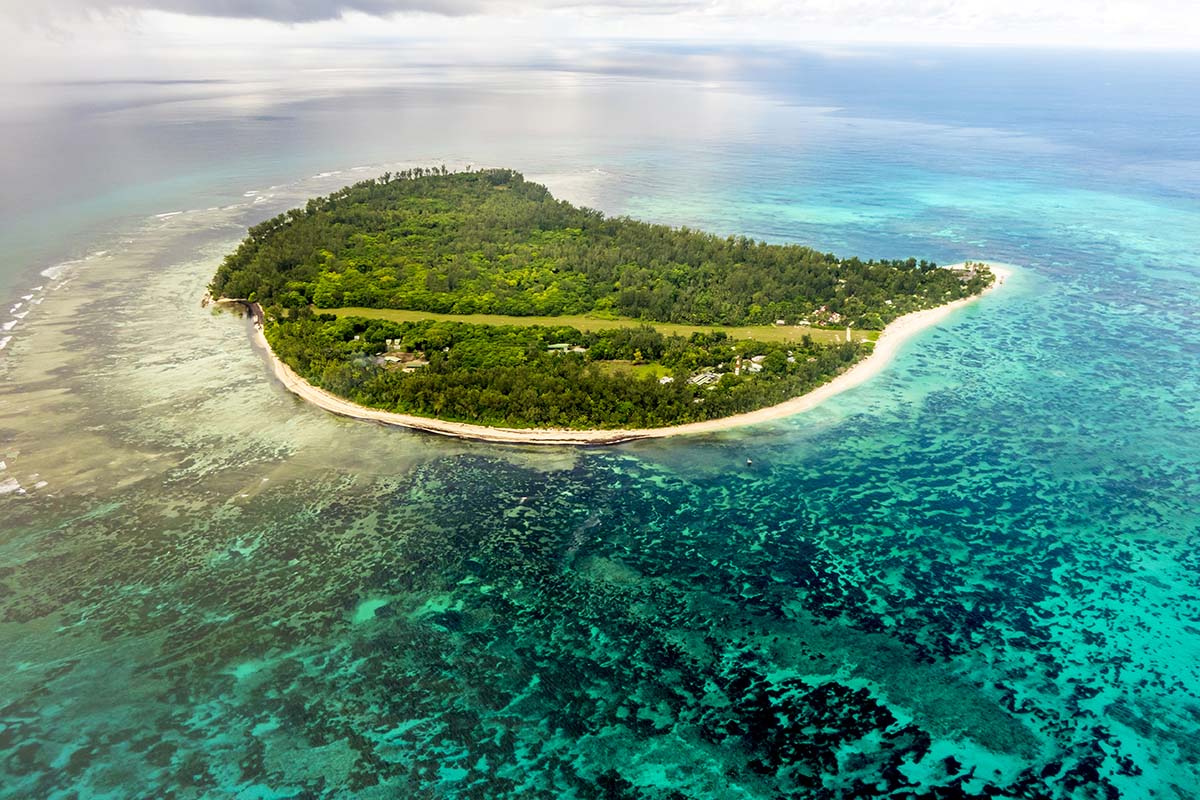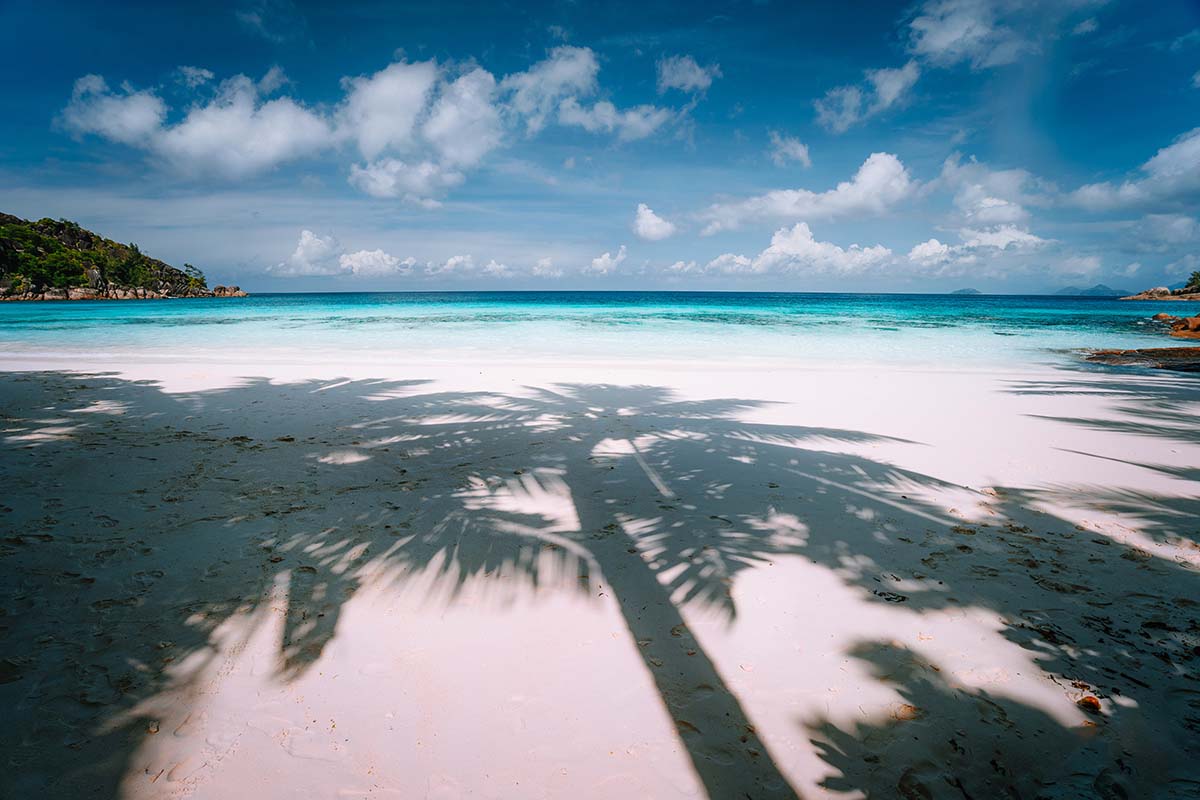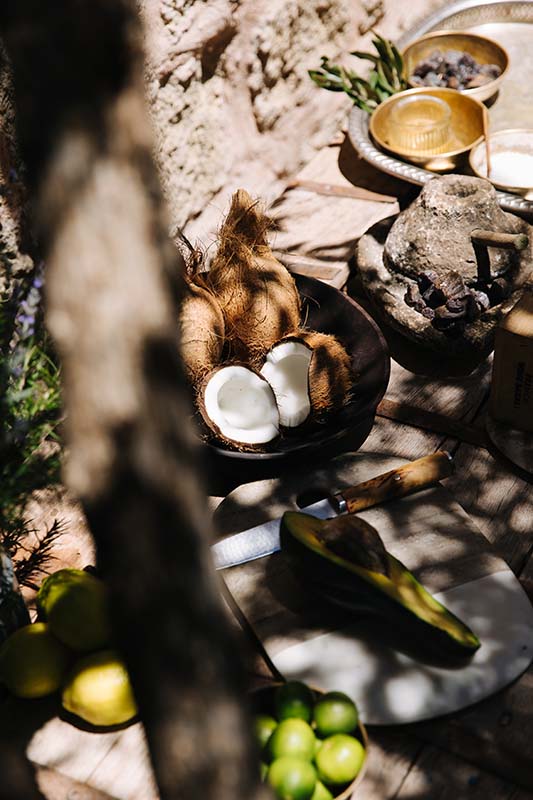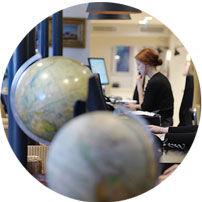 During a nine-day trip to the Seychelles spend a few nights on Praslin Island where you can enjoy exploring and island hop over to little (and car-free) La Digue. Then, move north to the private Denis Island, home to totally unspoilt tropical beauty and an admirable conservation initiative.
Route
Everything is 100% tailored to you
DAY 1
International Flight
Make your way to the airport in London this afternoon for the overnight flight to Mahe in the Seychelles. The flight is direct and takes around 10 hours, so pack the iPad or settle in for a sleep.
You will land in Mahe in the early morning and a member of our team will be waiting to meet you and assist you with the transfer to a light aircraft which will take you over to Praslin Island. After a long journey a driver will whisk you to your luxury hotel base for the next few nights. Head straight for lunch, where you can enjoy the beach views and maybe a first cocktail of the holiday.
The rest of the day is then yours to simply relax, catch up on some sleep on your sunlounger and then cool off in the pool or the turquoise ocean.
Settling into life in the Seychelles is easy when several beautiful beaches are right on your doorstep, so spend this first full day doing a little gentle exploring. The snorkelling right off the shore is excellent in Praslin and we highly recommend dedicating some time to discovering the underwater world as well as the one above it. Additionally, you might like to make use of the hotel bikes and explore the beauty of the island away from your hotel. Then treat yourself to a spa treatment to help get over any post-flight stiffness.
Come evening, head back to freshen up before a special private dinner which the staff will have set up in a secret location.
There is such a thing as too much of a good thing (and we wouldn't want that), so today leave Praslin behind in favour of a daytrip to neighbouring La Digue. A short 15-minute boat journey will take you over to little La Digue, which is entirely car-free. Because of this, all exploration has to be done by pedal power or ox cart, which just makes it all the more fun. Whichever way you choose to get around, hop between almost impossibly beautiful boulder-strewn beaches that look just like those you'll have seen in magazines - Seychelles is probably the ultimate #nofilter destination. Make sure you stop at Anse Source D'Argent, which is on the west side of La Digue. This is perhaps the most famous beach in the Seychelles and is incredibly beautiful. Union State Park, with its giant turtles, is right next door.
After a lazy day on La Digue take the ferry back to Praslin in time for sunset drinks and dinner. Our clued-up local Concierge can recommend the best places to eat on Praslin and book the best table in the house. As an alternative to visiting La Digue, go to Vallée De Mai Nature Reserve in search of the Coco de Mer palm and its rather risque looking seed pods.
After a few days on Praslin Island, today say goodbye to your beachside base and get ready to island hop to your next destination, an even more remote (and entirely private) island idyll. To get there you will need to fly back to Mahe, where a member of our team will escort you to another light aircraft for a second flight, direct to Denis Island. Though you do have to stop off in Mahe, both flights are nice and short so you'll have landed at your new home in good time for check in and then lunch.
This afternoon, spend some time exploring your new surroundings with a walk along the beach and a dip in the sea before dinner.
DAYS 6 to 8
Discovering Denis Island
The next three days are yours to enjoy private island life. With just 25 cottages on the whole island this is an incredibly exclusive stay, and there is a real focus on castaway style luxury and eco-friendly experiences here. Due to its remote location in the Seychelles archipelago Denis has remained relatively untouched and aims to stay that way by protecting over 123 acres of forest at the centre of the island, and the reefs surrounding it. During your stay enjoy land-based excursions such as cycling or walking along some of the well-marked trails or joining the island rangers to track resident wildlife and record data to aid conservation efforts. The conservation work being done at Denis Island in conjunction with The Green Islands Foundation (coupled with its stunning beaches) really sets it apart as one of the most special places in the Seychelles. The bird watching opportunities are particularly amazing here and if you're travelling between May and February, you can usually see either green or hawksbill turtles nesting.
For those who prefer the water to the forest, the reef around the island is as pristine as they come. Thanks to protection from the Seychelles government the marine life is thriving and tropical fish, turtles and other species can easily be spotted when snorkelling or diving. Beginners and pros can both be catered for by the PADI dive centre. As long as it adheres to the catch-and-release policy, deep sea fishing at the edge of the reef can also be organised, and exploration by kayak is also very popular. For a truly indulgent treat, opt to enjoy a pampering spa treatment, either in the dedicated spa, outside your private cottage, or in another remote spot on the island.
This morning sadly marks the end of your time in the Seychelles. Rise early to take a light aircraft flight back to Mahe airport, where you can check in for your international flight. The direct flight home leaves in the morning and takes around ten hours, so you will be back on British soil by late afternoon today.
A Rough Idea of Price
Dependent on season, accommodation and activities
The estimated cost for this trip is £3,855 to £5,140 per person. The final cost of the trip depends on the way we tailor it especially for you. The final cost varies according to several factors, which include the level of service, length of trip and advance booking time. The exact price will be provided on your personalised quote. The average price for this trip is £4,285 per person.
A few of the benefits of travelling with us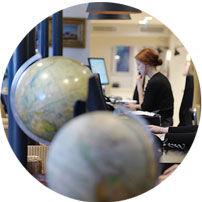 Get in touch
Our experts have the inside track on the destinations they sell and will tailor-make a holiday to your unique requirements.
Contact one of our Seychelles specialists