Itinerary Highlights
Culture in Cape Town
Sleep out in Kruger National Park
Adventure in style at the Victoria Falls
Safari and conservation in Hwange National Park
Join conservation projects in Nairobi
Adventure-filled fun in Laikipia
Cultural immersion in Samburu
See the Big Five in the Maasai Mara
Time to reflect and remember your adventures in a private villa
Contact one of our South Africa specialists + 44 (0) 20 3958 6120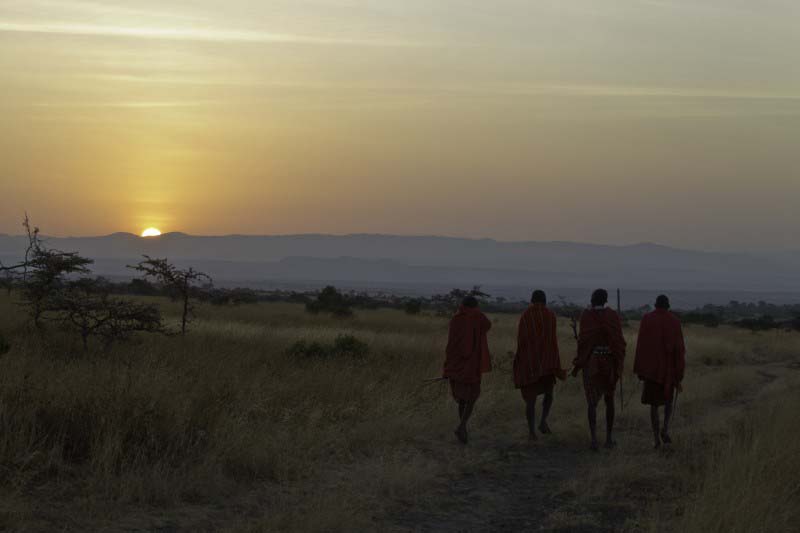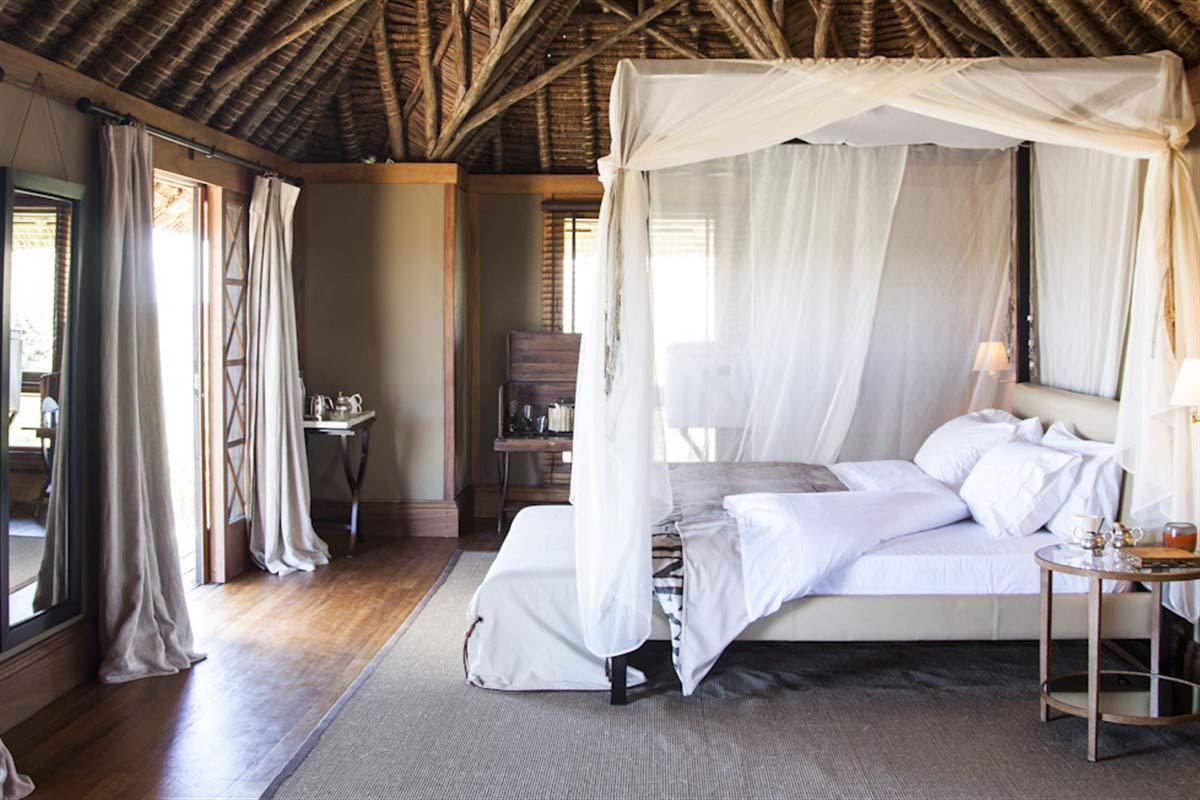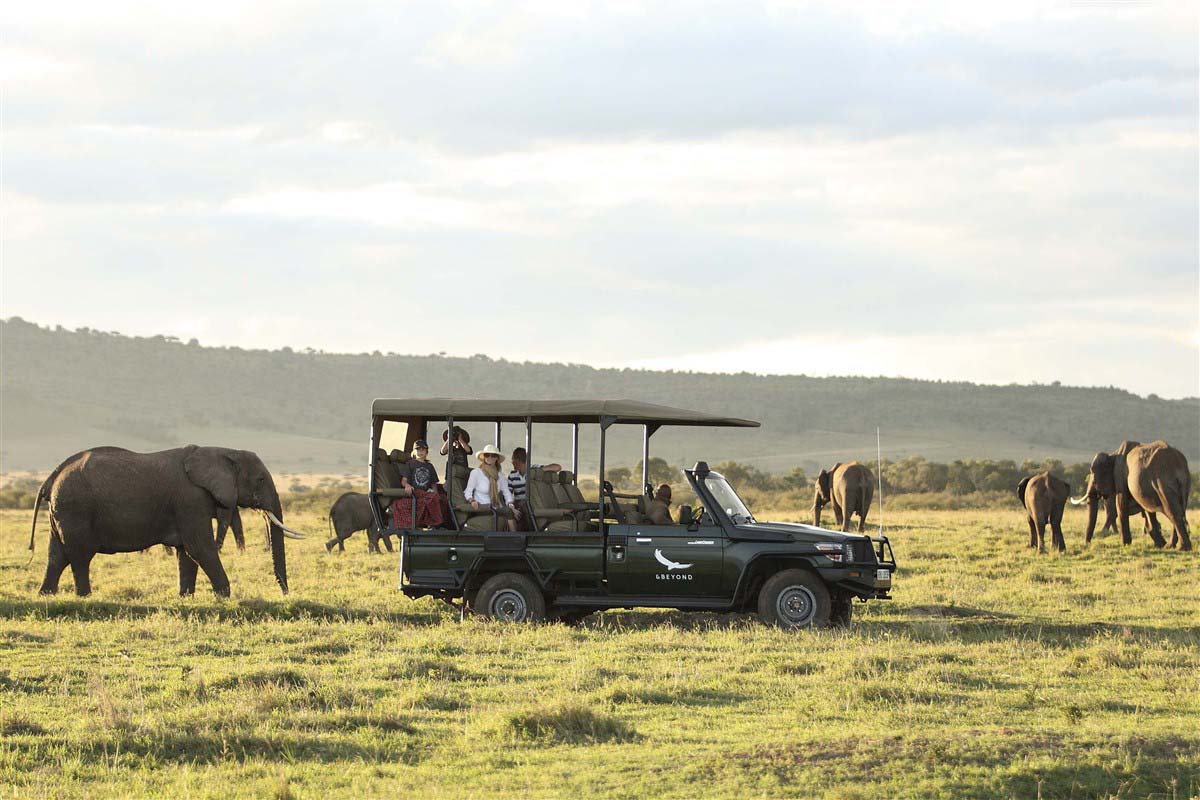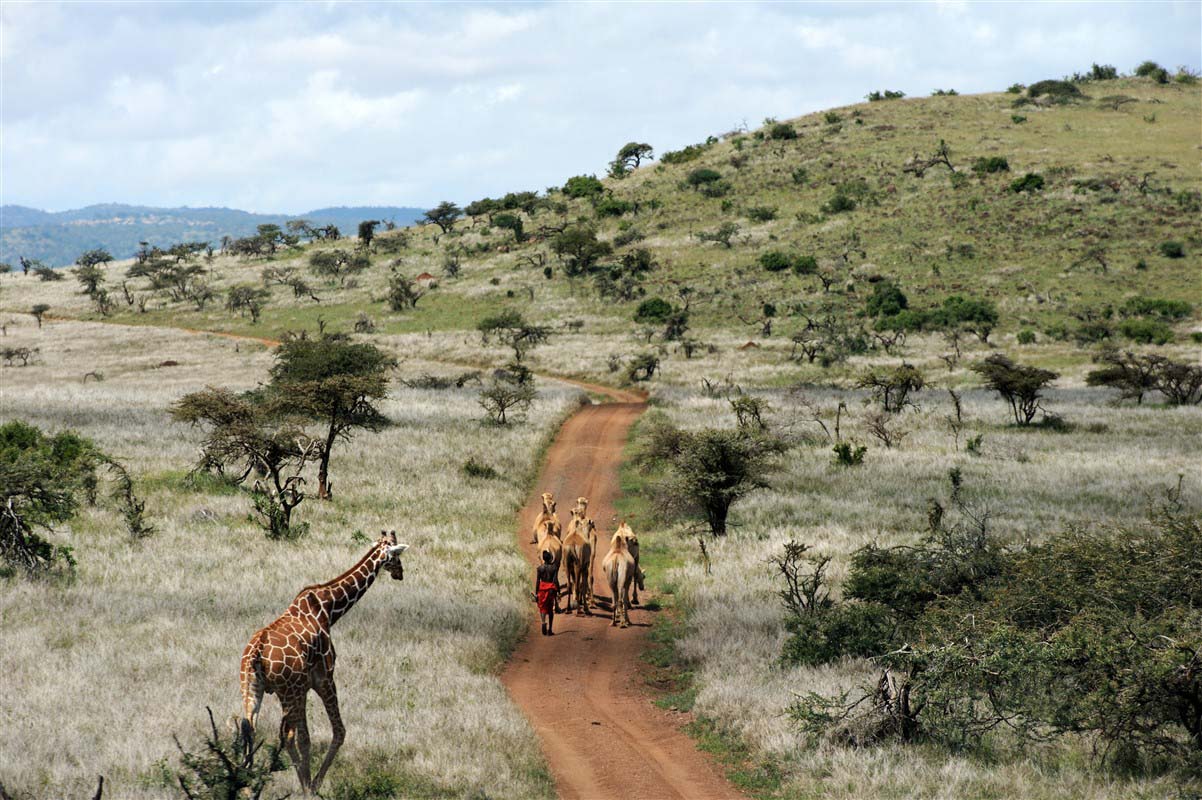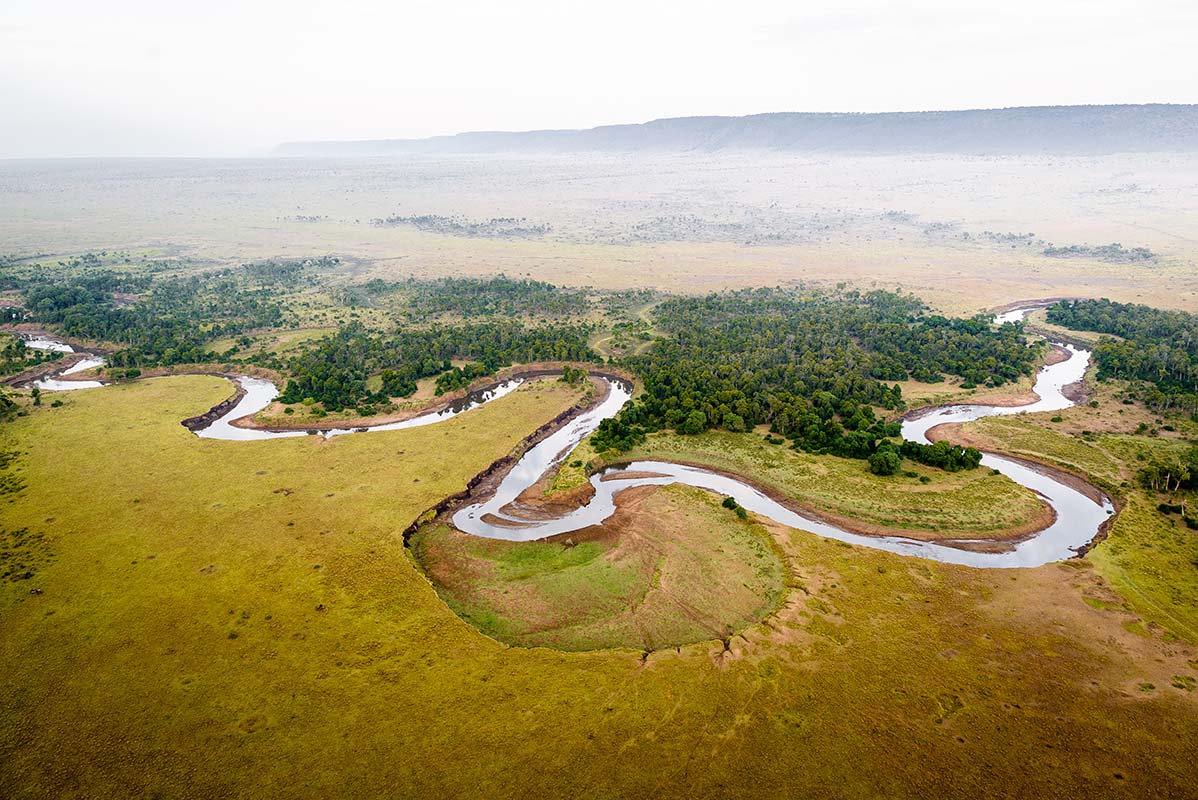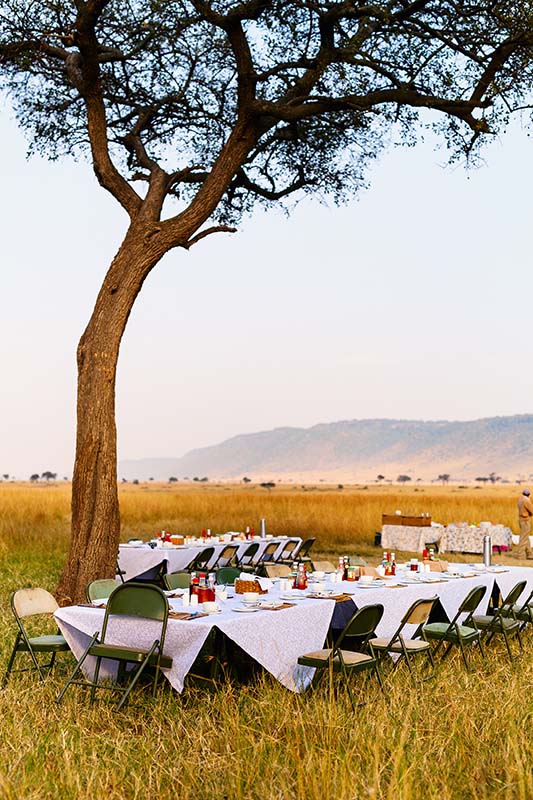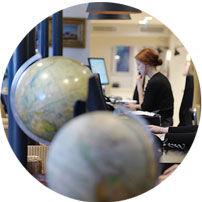 From the glittering sea and the sparkling sky, to the vast savannah, spend six weeks exploring the majesty of this diverse continent. Whether on safari or learning from a local guide, this trip is one for the memory books as you trace your way from Cape Town to Nairobi.
Route
Everything is 100% tailored to you
Land in Cape Town for the first leg of your African luxury sabbatical. Known as the "Mother City", Cape Town has a huge amount to offer, perched between the Atlantic Ocean and the mountains with the Table Mountain National Park at its heart. After settling in, a private guided tour will help you get your bearings. You'll be taken south along the winding mountain roads of Chapmans Peak, through the pretty suburb of Hout Bay, into the lesser-known coastal area of Noordhoek (well-loved by the locals), and, finally, down to Cape Point, where the Indian Ocean and Atlantic meet. You'll have your first animal encounter today with local penguins as you join them in their watery world on stand up paddleboards.
This area is well-known for its incredible food and celebrating local, fresh ingredients with its farm-to-fork mentality so you'll have plenty of opportunity to head out to local markets (with or without a guide, it's up to you!) to sample local produce served with a side of local culture.
During your time in Cape Town, you'll have a day trip to Kirstenbosch National Botanical garden; nestled at the eastern foot of Table Mountain, it is one of the great botanical gardens of the world and a must-visit for a dose of getting back to nature and unwinding on your sabbatical.
Spend some time with the admirable Uthando charity for a hands-on involvement in one of their projects. The charity works with a collection of development projects, covering a broad spectrum of issues including environmental- and humanitarian-focussed initiatives such as education for young children, looking after vulnerable members of society, and sustainability; it is a powerful celebration of good and how it is best harnessed. The tour of the township is especially good.
After getting involved in a philanthropic project, tasting delicious food, and enjoying Cape Town's incredible natural beauty, spend the next two days in the winelands. We work with both the larger, well-known estates as well as smaller, family-run wineries so you can enjoy a wine tour that really highlights the flavours of the region. Explore the beautiful farms, taste their produce (paired with some delicious dishes, naturally) and get an insight into the winemaking process and culture.
DAYS 7 to 10
Kruger National Park
Your direct flight from Cape Town will take you north to Kruger National Park, your home for the next four days. The park is one of Africa's largest game reserves and has sensational wildlife opportunities - perfect for spotting the Big Five. Track the well-heeled paths of the bush under the African sun, both on-foot and in a 4x4, and to learn from your expert guide about the lesser-known details of the park and its inhabitants such as how to distinguish animal spoor. Alternatively, explore by mountain bike or on foot, both with a guide. Come evening, enjoy sundowners and bush dinners or, for those with an adventurous streak, sleep out under the glittering night sky, listening to the nocturnal sounds of the savanna.
DAYS 11 to 14
Victoria Falls
A direct flight from the Kruger National Park will take you to Livingstone - home to the Victoria Falls - to continue your luxury Africa safari sabbatical. Over the next three days, experience the true majesty of the Victoria Falls, starting with a sundowner cruise on the mighty Zambezi River. Watch the sunset stain the sky first golden, then pink over the glittering river. Your time at the falls will be filled with adventure and excitement, starting with a view from above the falls, in a microlight plane for an unforgettable aerial experience. To take in the true scale of the falls, hop into a helicopter for a flight down the canyon, beyond the falls, where white water rafters are battling the many rapids.
The adventure continues with the opportunity to test your nerve with a swim in the Devil's Pool which is right next to the edge of the falls, before a total change of pace with a light bite on Livingstone Island, named after David Livingstone who discovered the falls in 1855 and named them after his monarch, Queen Victoria. After you've worked up an appetite, head for a lunch-with-a-conscience at the exclusive Elephant Café, where all the money generated from the restaurant goes towards the upkeep of the resident rescued elephants.
There's so much to do in this amazing part of the world, whether it's canoeing on the Zambezi, bungee jumping off the falls, or, if you happen to be here at just the right time, experiencing the lunar rainbow. After an adrenaline-filled few days on your luxury safari sabbatical around Africa, wind down with a dinner aboard the Royal Livingstone Express steam train.
DAYS 15 to 19
The Big Five in Hwange
It's all about animals for the next five days as you drive south from the Victoria Falls into Zimbabwe and Hwange National Park. This incredibly wild national park is full of amazing wildlife - the elephant sightings in the park are something else and you may even have the chance to see wild dogs and aardwolf as you learn about some of wonderful conservation initiatives in this park.
In this, the most glorious of settings, hone your photography skills, whilst on safari, with purpose-built hides, professional photographers and guides.
DAYS 20 to 24
Giving Back in Nairobi
Once you have driven back to Livingstone from Hwange, jump on a direct flight to Nairobi for a total change of pace. Your first stop in Nairobi will be to visit the Sheldrick Wildlife Trust Orphanage, which rehouses orphaned elephants, for a private tour and the chance to meet the keepers and learn more about the individual elephants. Watch and listen to the stories about the traumas these elephants have faced and overcome, and the love of the humans who dedicate their lives to rescuing and caring for them.
Next in Nairobi and continuing the theme of 'giving back', visit Ocean Sole, a wonderful marine charity that is turning flip flops into art to save the marine wildlife who would otherwise die from eating them and to ensure a cleaner ocean environment.
While you're in this beautiful city, you'll also have the envy-inducing opportunity to stay at Giraffe Manor to see these lanky and lovely herbivores up close.
On your last day in Nairobi, choose where you would like to volunteer your time: whether it is at the One Horizon meal centre, a women's centre, or at a local school to see how tourism can positively impact wildlife and conservation projects. This is your chance to give back and to witness the little miracles that happen every day.
Fly into the Laikipia for four days of conservation and activities. The Laikipia is overlooked by Mount Kenya, the second highest mountain in Africa, after Kilimanjaro. This is a beautifully lush and wildlife rich area with deep-rooted history in conservation, and of rhinos in particular. Staying in a locally- and family-run safari lodge, or a lodge that has been run by generations of one family, you'll be able to immerse yourself in their world.
Join the front lines of the area's conservation projects by helping out with anti-poaching patrols on their pre-evening deployment, and visit conservation headquarters, where elephant collars are kept. You can meet the dog units here and the people on the front lines of the war against poaching.
In between hours spent focussing on and helping with conservation, enjoy your natural surroundings on a 4x4, walking or horseback safari; by taking a retreat from the sun into the shady canopy of the forests, to sit by waterfalls and see monkeys; hopping into in a bi plane or helicopter to see the world from above; or venture to Mount Kenya to catch trout. Find a moment of calm on Sundowner Rock (which might look familiar, as it inspired the creators of the Lion King), or really get back to nature with the ultimate fly-camping experience where you spend a night as close as possible to your surroundings.
DAYS 30 to 35
Cultural Immersion in Samburu
After a short domestic flight to Samburu, your first stop is a local village, with a tour led by a Samburu warrior guide. Make personal connections by meeting family and friends for a truly immersive experience, visit the singing wells with the Samburu cattle herders to gain even more of an insight into their way of life, or, for a sprinkle of adventure, go quad biking and enjoy a 4x4 safari. For a larger helping of this wonderful place, explore the Matthews Range by camel and on foot, for a taste of Kenya's mountains.
For nonstop magical moments on this leg of your luxury Africa safari sabbatical, we can organise for you to stay with elephant researchers while you're in Samburu, to gain an insight into living with these beautiful, gentle giants.
DAYS 36 to 41
The Big Five in the Maasai Mara
After your flight from Samburu to the Mara, spend the next five days in safari heaven. The huge expanse of grassland, dotted with acacia trees and trampled by migrating herds might just be the ultimate African cliché, but the Maasai Mara National Reserve is one of the few places where reality surpasses the imagination. Each day that you are here, you have the chance to come face to face with the giants of the African planes and marvel at their majesty and beauty.
DAYS 42 to 46
Breathe Deep on the Coast
To finish off your luxury safari sabbatical around Africa in style, fly from the Mara to the Kenyan coast and make your home in a secluded paradise for six days. This diverse stretch of coast offers plenty of beach time and water sports to wind down, as well as green leafy getaways to reflect on this experience of a lifetime.
A Rough Idea of Price
Dependent on season, accommodation and activities
The cost for this trip is from £48,000 per person. The final cost of the trip depends on the way we tailor it especially for you. The final cost varies according to several factors, which include the level of service, length of trip and advance booking time. The exact price will be provided on your personalised quote.
A few of the benefits of travelling with us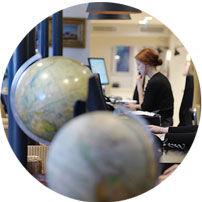 Get in touch
Our experts have the inside track on the destinations they sell and will tailor-make a holiday to your unique requirements.
Contact one of our South Africa specialists