Itinerary Highlights
Taste the sweetness of the Portuguese North, a UNESCO recognised region, enjoying the first Six Senses property in Europe
The hotel boasts great design and a local footprint, a signature spa, and a restaurant that stays faithful to the region's culinary heritage.
Take a private sail on the Douro: already included in your itinerary
Extend the weekend in Coimbra, Porto. Explore on your own or have lunch at a quinta: personalise your escape
Contact one of our Portugal specialists + 44 (0) 20 3958 6120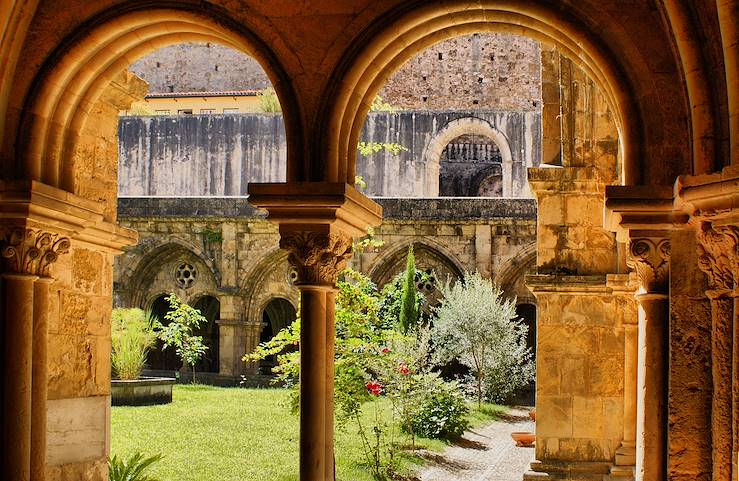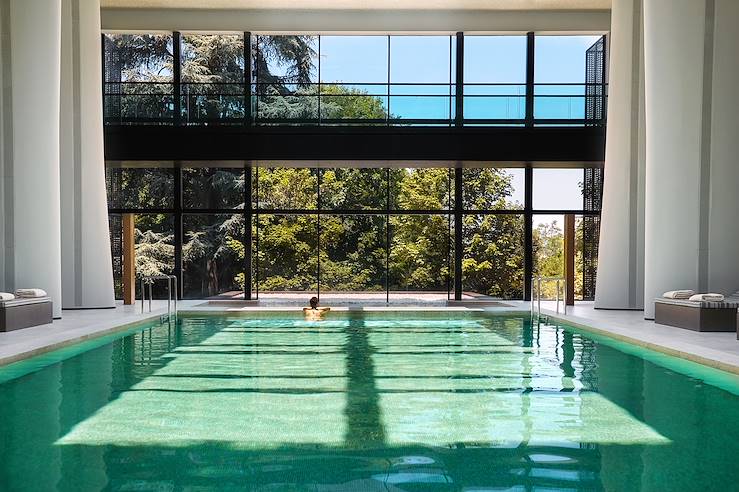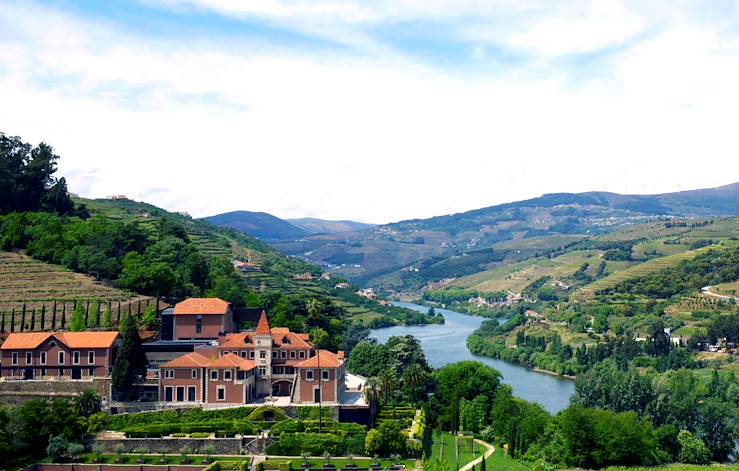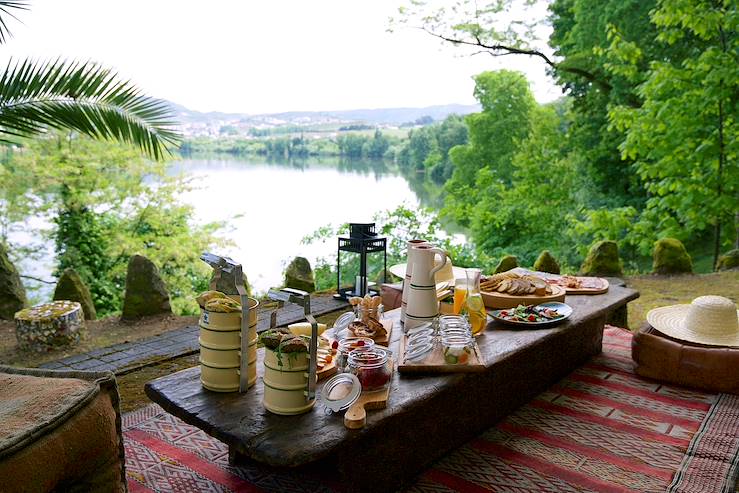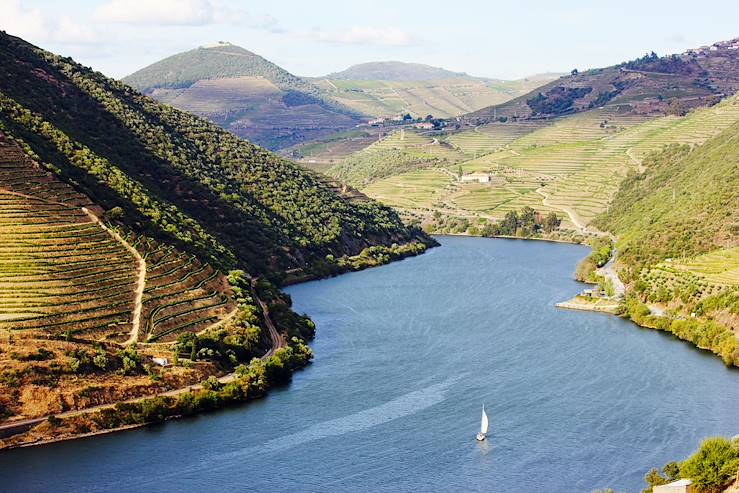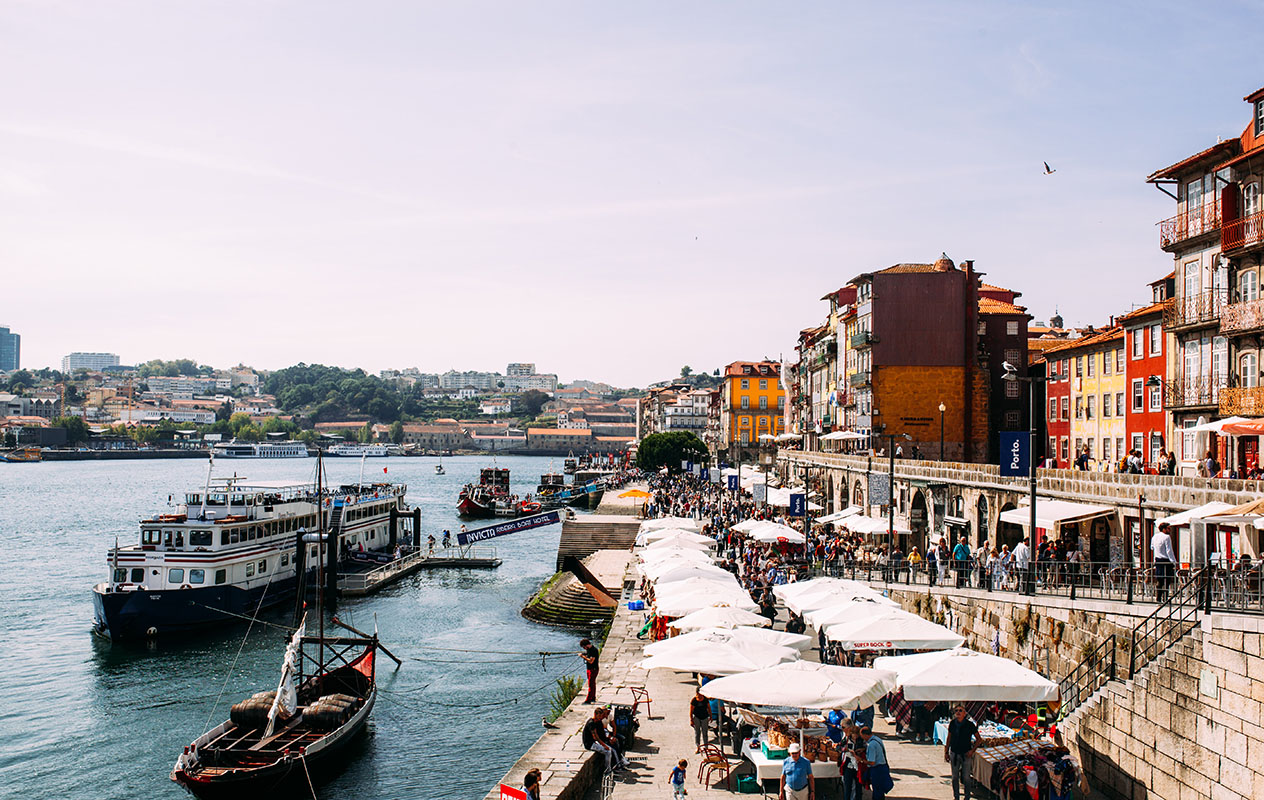 SIX SENSES HAS INVESTED IN THE DOURO VALLEY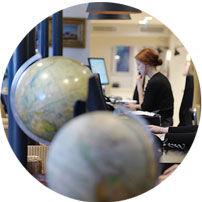 Six Senses discreetly opened its first property in Europe on the banks of the Douro River. It's located in a beautiful nineteenth-century quinta (wine estate), perched on a hillside with vineyards and the river below. True to its image and philosophy, the brand brings together the ingredients it is known for: well-balanced luxury, respect for traditions, and a great deal of room to relax and reconnect with oneself. It's a retreat with personality in the heart of an authentic Portuguese region now classified by UNESCO.
Your Long Weekend -
In order to get the full Six Senses Douro Valley experience, this escape includes a rental car for your entire stay,
so you can move around the region freely and be able to enjoy beautiful walks along the river, whether you're in a contemplative, cultural or gourmet mood. Another highlight that is already on the itinerary is a cruise down the Douro on board a private sailing boat with skipper, which will give you the opportunity to discover the landscape of stepped vineyards, interspersed with wine-growing properties and hilltop villages. Everyone is then free to customise their escape, adding any a la carte pleasures: a guided tour of Porto accompanied by an expert guide, lunch in a Quinta, a second hotel on the Coimbra side... Additionally, our local Concierge can be reached at any time to respond to any last-minute desires and needs.


PLEASURES FOR THE SENSES
Wherever you look, there is something beautiful, refined, discreet. First, the setting: terraces planted with vineyards carved into the hills, the river that stretches peacefully into the valley, unique quintas scattered here and there. The property appears after a series of twists and turns: it's a 20-acre estate with ochre walls, which provide contrast to gardens and green hillsides; there's a sleek outdoor pool. And then there are the interiors, which are decidedly contemporary, while still maintaining certain traditional local touches. Vaulted ceilings, vintage tables in workshops, old books, cork, wood, azulejo tiles, wine crates used as a facade. The rooms are similar in style, with light tones and luxury bedding.
Dining - An integral part of the Six Senses experience, the restaurant expertly reimagines regional specialties from northern Portugal: roasted kid, gazpacho, and various cheeses and cured meats. Enjoy your meal in the chef's restaurant, on the terrace near the fountain, or on large leather banquettes. This being a traditional wine region, the hotel's 'Wine Library' is the end-of-day meeting place for discerning palates, offering a selection of wines and tapas to whet your appetite.
Spa - 23,681 square foot dedicated to relaxation, a large indoor swimming pool, a dozen treatment and massage rooms, grape and citrus based treatments and masks, a fitness room, and even a nail bar. The hotel's wellbeing offerings certainly honour the Six Senses reputation. To further relax, you can also enjoy an outdoor yoga session.
Route
Everything is 100% tailored to you
A la carte
LIKE A PORTO RESIDENT
When you arrive or depart, take advantage of your time in Porto to explore the city privately, with a local resident who knows the city like the back of their hand. On foot, you'll discover everyday modern Porto. There's no preset itinerary, your guide will plan your route according to each individual's desires and interests. It's a fun and enjoyable way to spend a few hours living like a Porto native.
Optional


VISIT TO QUINTA NOVA WINERY
The wines of Quinta Nova, a beautiful 18th-century wine estate converted into a small boutique hotel. They are a result of the region's grape varieties and production methods, which combine the best of tradition with modern wine-making processes. Alongside the production of Port and Douro wines, the property has also developed the production of olive oil and other traditional gourmet products. The itinerary includes a visit to the estate, a wine tasting, and lunch.
Optional - Half day


IF YOU HAVE A FEW EXTRA DAYS...
Should you have the time, we suggest that you extend your Portuguese escape by one or more nights.
Porto - As the second-largest city in the country, Porto has ong since been in Lisbon's shadow, but it's a gem for visitors who love authenticity and sincerity. As the European capital of culture in 2001, it took advantage of this status to change its image: renovated facades, modernised transport, restored gardens... without losing its popular identity, like its tripe (a local speciality) sellers and laundry hanging from the balconies. The city's imperfections are endearing. An Art Nouveau building might be next to a Baroque building, which is in turn next to a dilapidated house. Porto is proud; proud of its merchant and liberal past.
Coimbra - The first Portuguese university, the 'Universidade de Coimbra', was built here, and is one of the oldest in Europe. A monumental city with narrow streets, squares, stairs and medieval arches, Coimbra was also the birthplace of the first six kings of Portugal. It is home to an interesting medieval centre with a particularly student-centric atmosphere. Experience: In the evening, listen to a fado show (at the Diligencia Bar or 'A Capella', an authentic 14th-century chapel) - lose track of time in the Praça do Comerico shops - walk along the left bank after dark...
A Rough Idea of Price
Dependent on season, accommodation and activities
The estimated cost for this trip is £2,100 to £2,500 per person. This trip is tailor-made to your exact specifications so prices will fluctuate. The cost varies according to several factors, including the level of service, duration of the trip and how far in advance you book. The final cost will vary according to several factors, including the level of service, length of trip and advance booking time. The exact price will be provided on your personalised quote. The average price for this trip is £2200 per person.
International flight
Airline taxes and fuel surcharge
Car rental for four days
Three-night stay at Six Senses Douro Valley in a superior double room, breakfast included
A private cruise on the Douro
Our local Concierge service
A few of the benefits of travelling with us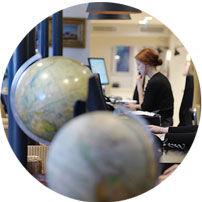 Get in touch
Our experts have the inside track on the destinations they sell and will tailor-make a holiday to your unique requirements.
Contact one of our Portugal specialists