Itinerary Highlights
Swim, sunbathe and settle into Mozambique beach life on Ibo Island
Dine under the stars on a deserted island during a four-night dhow safari
Let your island host pamper you at a luxurious resort on tiny Quilalea Island
Contact one of our Mozambique specialists + 44 (0) 20 3958 6120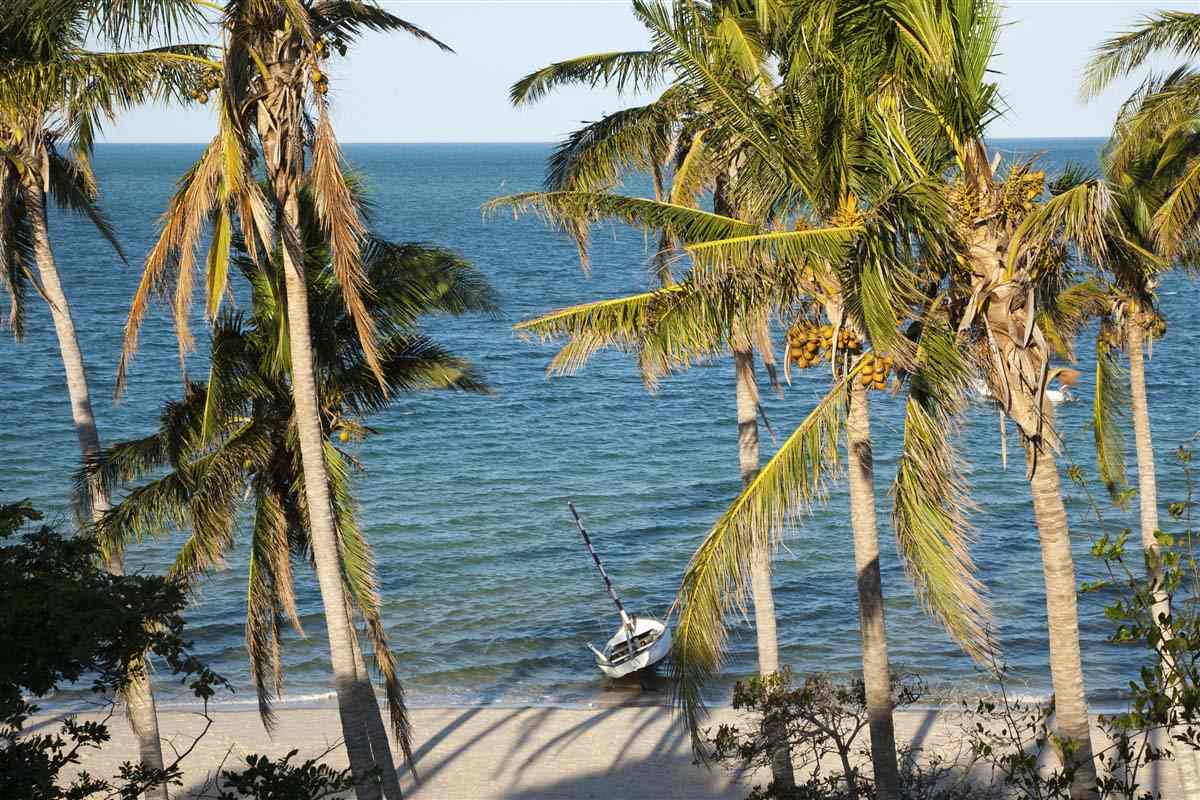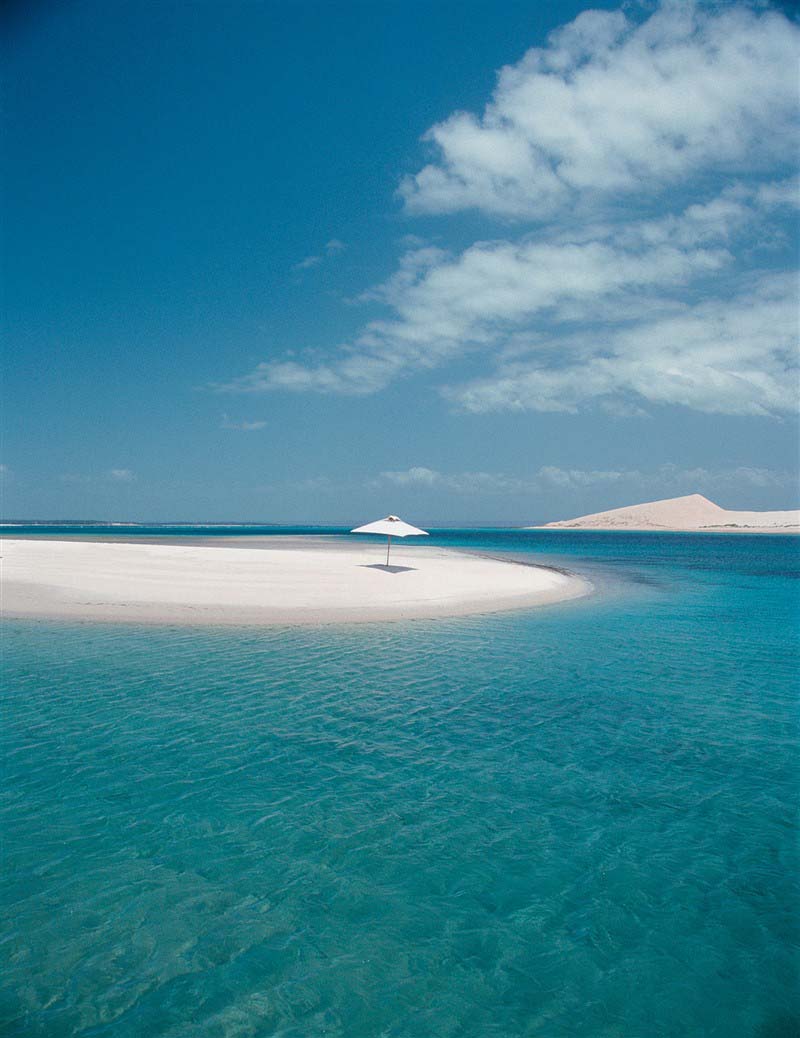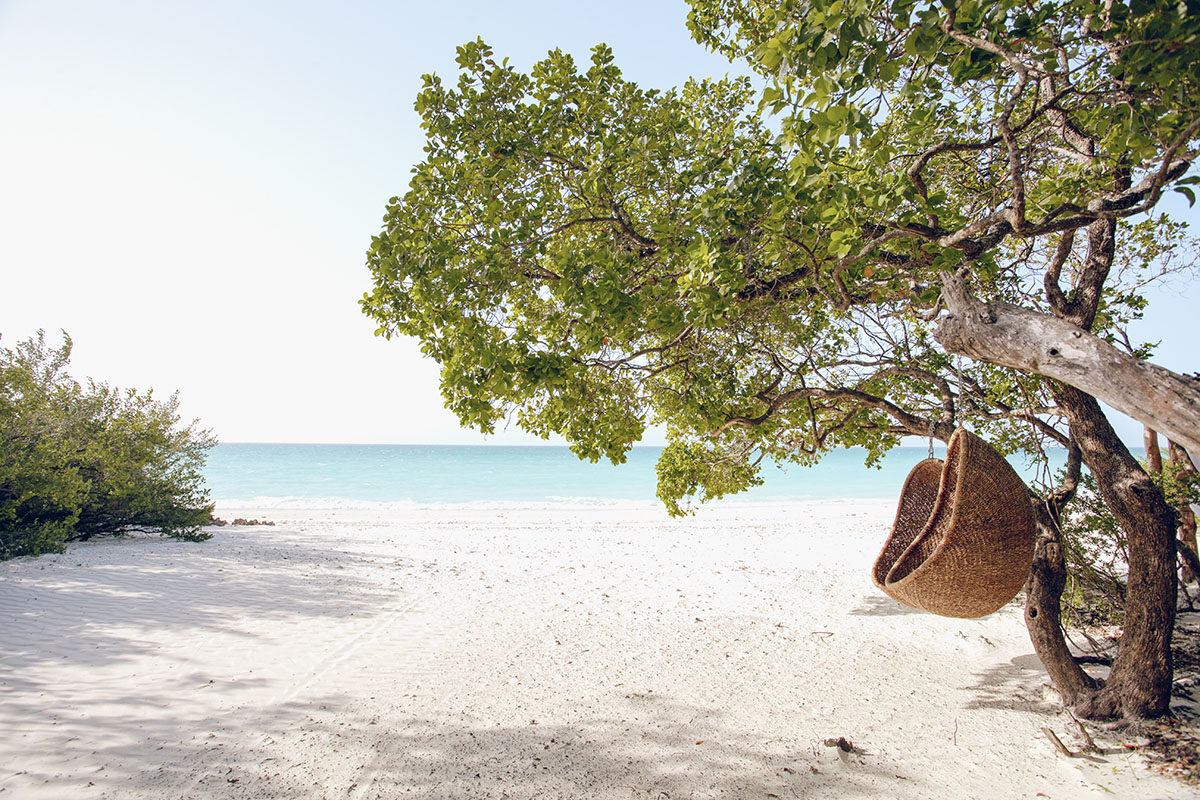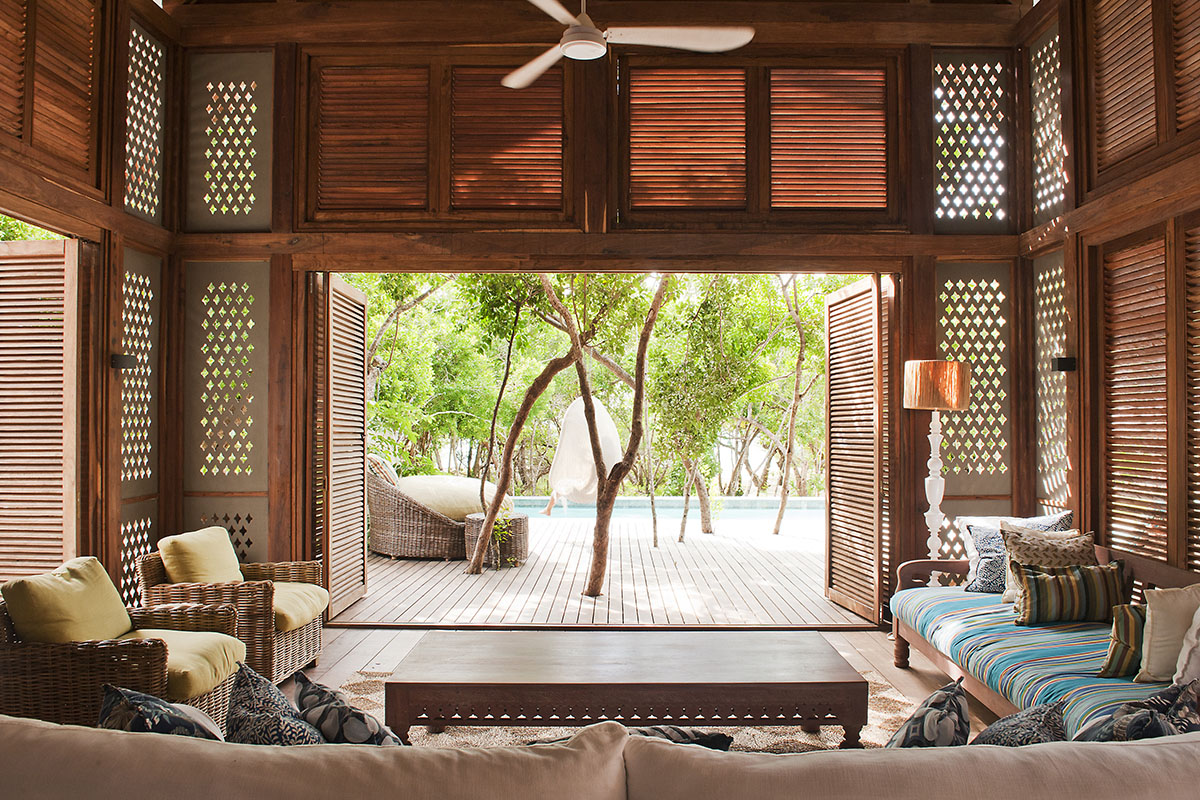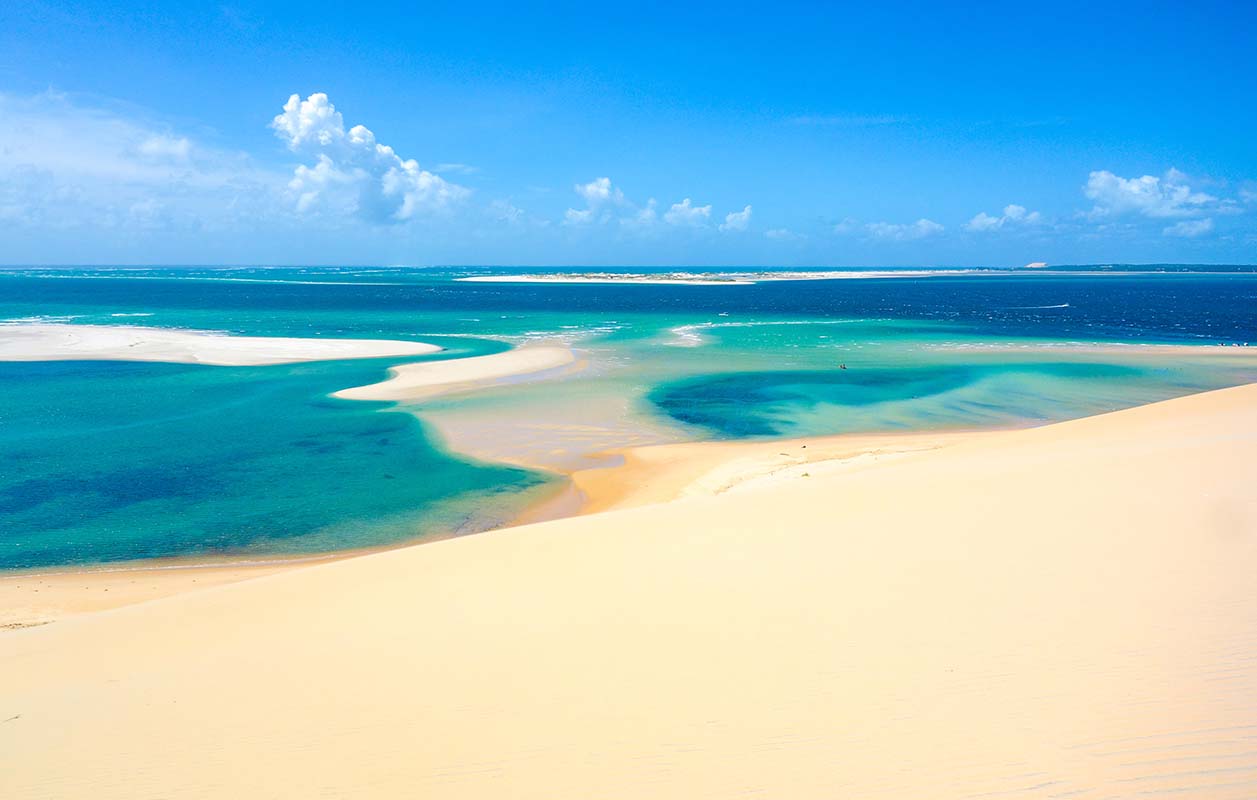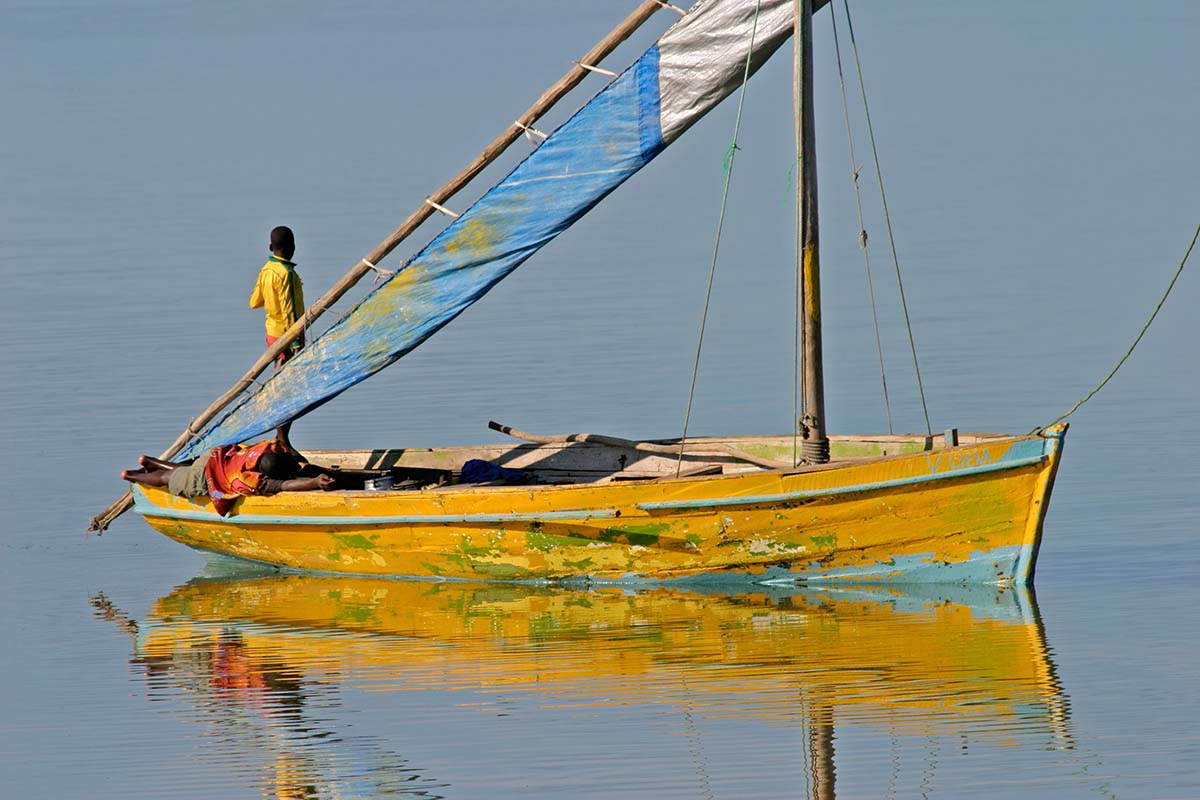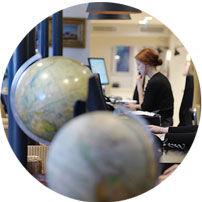 Spend two weeks island hopping off the coast of northern Mozambique, swimming in azure blue waters and sailing from deserted beach to luxury lodge.
Route
Everything is 100% tailored to you
DAY 1
International Flight
Begin your journey to Mozambique this evening with an 11-hour direct overnight flight from London to Johannesburg in South Africa.
Continue your journey this morning as you land in Johannesburg and catch an onward flight to Pemba Mozambique. The flight time is around three hours so you'll land by lunchtime. Once landed, you'll be met by one of our team who will be waiting to escort you on the final leg of your journey. Hop aboard a light aircraft and take a scenic 25-minute flight from Pemba airport to your hotel on beautiful Ibo Island.
When you arrive, settle in with a late lunch and enjoy the views of the azure waters and soft sandy beaches which surround the island.
After a good night's sleep and hearty breakfast on the island, today you begin your seafaring adventure aboard a beautiful dhow - a traditional wide-hulled Omani vessel with a distinctive triangular sail. With your captain and crew to guide the solid teak ship, you'll set sail onto the waters of the Quirimbas Archipelago, where you'll spend the next five days happily cruising.
As dusk begins to settle, your crew will moor up at a deserted island where the chef will prepare you a feast of fresh seafood and traditional cuisine over an open fire, while you relax and stare at the stars above. Accommodation will then be set up in mobile fly camps with dome tents and basic but comfortable bedding.
DAYS 4 to 6
Sailing the Quirimbas Archipelago
The next three days will follow a similar pattern to yesterday. Days will be spent island hopping from one deserted beach to the next, snorkelling on pristine reefs, and kayaking through wildlife rich mangroves. Dedicated birding and cultural excursions can also both be arranged. Your evenings will be spent dining around open campfires and sleeping in your dome tents.
The real beauty of this experience is the isolation of it all, with the dhow and many of the islands entirely to yourself, you'll almost forget that civilisation is just a short sail away.
Having explored the best of the beautiful archipelago, and hopefully ticked off some of the 350 species of reef fish in its waters, today it's time to make your way back to the real world. Arrive back at Ibo Island Lodge in time for lunch and then spend the afternoon at leisure. You might like to swap the sea for the pool and then the beach for birds with a walk into the mangrove forest. After dinner on the restaurant roof terrace you'll then want to take full advantage of having a proper bed and get a good night's sleep in your comfortable room.
Wake up to the sound of birdsong and the sun streaming through your curtains late this morning. After breakfast in the shade you can then spend the day as you please. Having just spent five days at sea we imagine you might want to take it easy, with plenty of sunbathing and gentle strolls along the beach.
If you prefer though, there are several activities on offer to keep you entertained, including more kayaking or a visit to the island's silversmiths. In fact, the artisans have congregated near another of the island's highlights, the 18th century Fort Sao Joao Baptista, a relic from the Portuguese colonial era that still dominates the harbour. This evening, indulge yourself with a traditionally inspired massage in the comfort of your room.
Today you will say goodbye to one island paradise and head for another. After breakfast you'll be transferred from Ibo Island to the neighbouring Quirimba Sandbank by boat, from here you can then pick up your onward boat transfer to Quilalea Island where your next hotel is found. As the distances are small this will all take approximately 20 minutes. Made up of several private villas, the resort here is a great choice for those seeking upmost privacy in another stunning setting. Settle into yours and with your host on hand to cater to your evert whim, enjoy feeling like a very well looked after castaway.
DAYS 10 to 12
Beach Bliss
The motto here is that every day should be different, so spend the next three days letting your host make that happen. From lunch with your toes in the water to reading in a hidden hammock or humpback whale watching from the clifftop (in season) you'll spend your days in blissfull indolence. Actually, that's not strictly true, because you can always take out a kayak for a paddle through the mangroves, or snorkel and/or dive over the glorious house reef, which is just a few feet off the main beach. Also highly recommended is a romantic sunset dhow cruise.
Wining and dining is all part of the experience too, and meals are made up of fresh, locally sourced ingredients that are served in beautiful locations around the island.
Sadly it's time to head home this morning and after one last paddle in the sea you will be met and privately transferred back to Pemba airport by helicopter. The journey should take approximately 20 minutes and have you at the airport in plenty of time to check in for your three-hour flight to Johannesburg.
After a brief stopover there you can then catch the 11 hour overnight flight back to the UK.
Your flight arrives back in London in the early hours this morning.
A Rough Idea of Price
Dependent on season, accommodation and activities
The estimated cost for this trip is £7,070 to £8,185 per person. The final cost of the trip depends on the way we tailor it especially for you. The final cost varies according to several factors, which include the level of service, length of trip and advance booking time. The exact price will be provided on your personalised quote. The average price for this trip is £7,445 per person.
A few of the benefits of travelling with us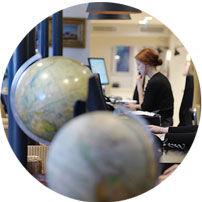 Get in touch
Our experts have the inside track on the destinations they sell and will tailor-make a holiday to your unique requirements.
Contact one of our Mozambique specialists