Itinerary Highlights
Drive your own car, taking the Eurotunnel car-carrying train from Folkstone to Calais
Enjoy private tours of Honfleur, Mont Saint-Michel and Saint-Malo
Visit the seaport city of Le Havre and its modern art museum
Explore Normandy's Le Cotentin Peninsula with a local guide
Set off on a private culinary cruise in the beautiful bay of Mont Saint-Michel
Contact one of our France specialists + 44 (0) 20 3958 6120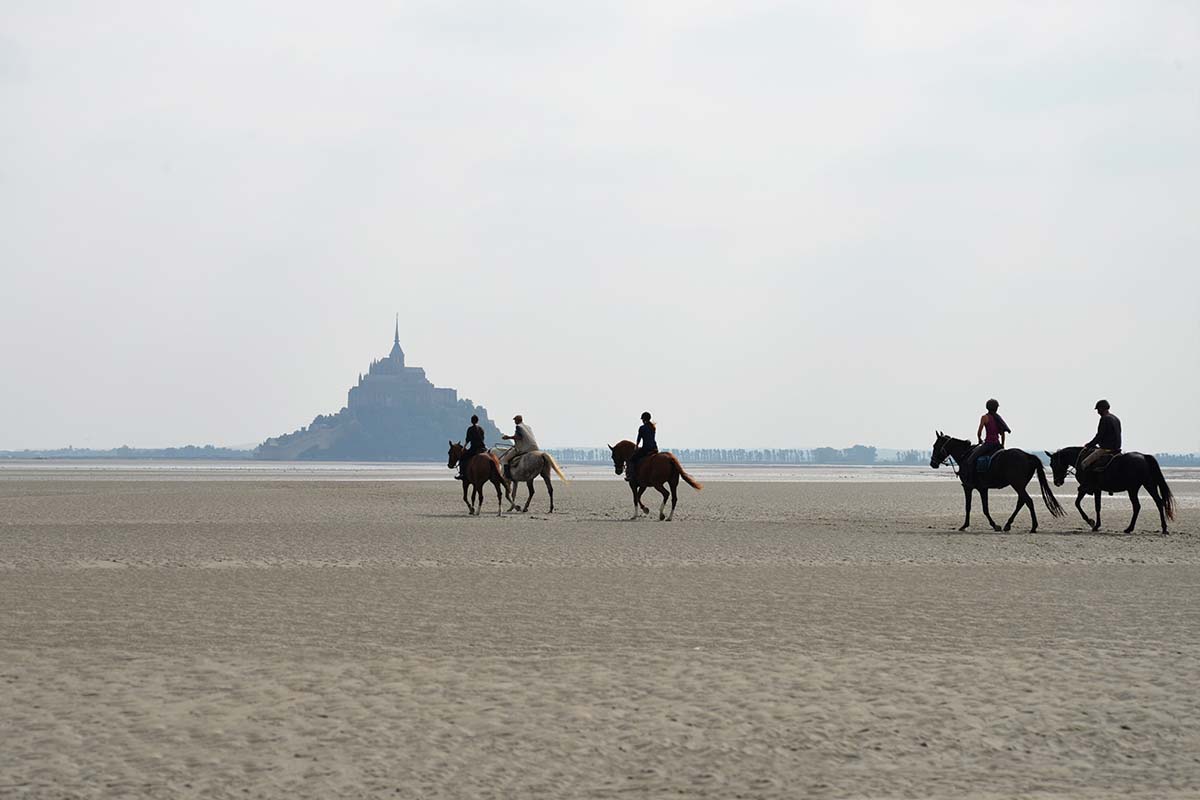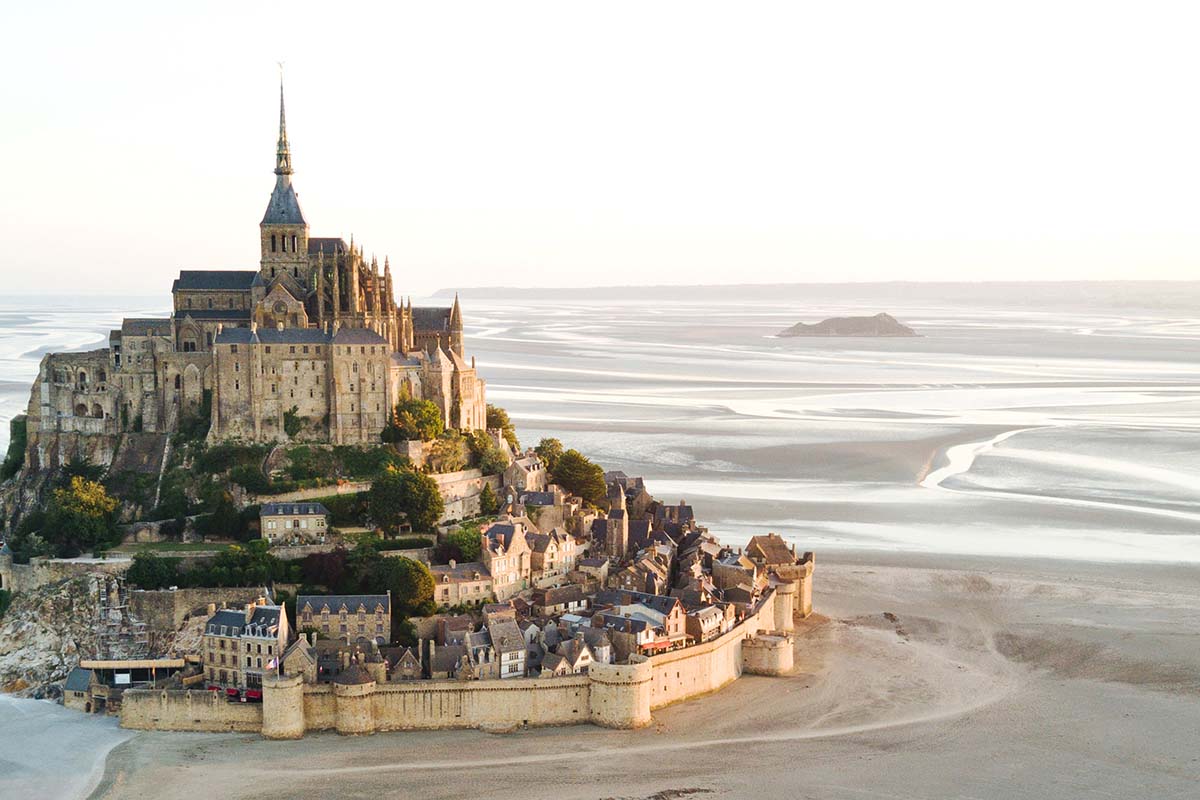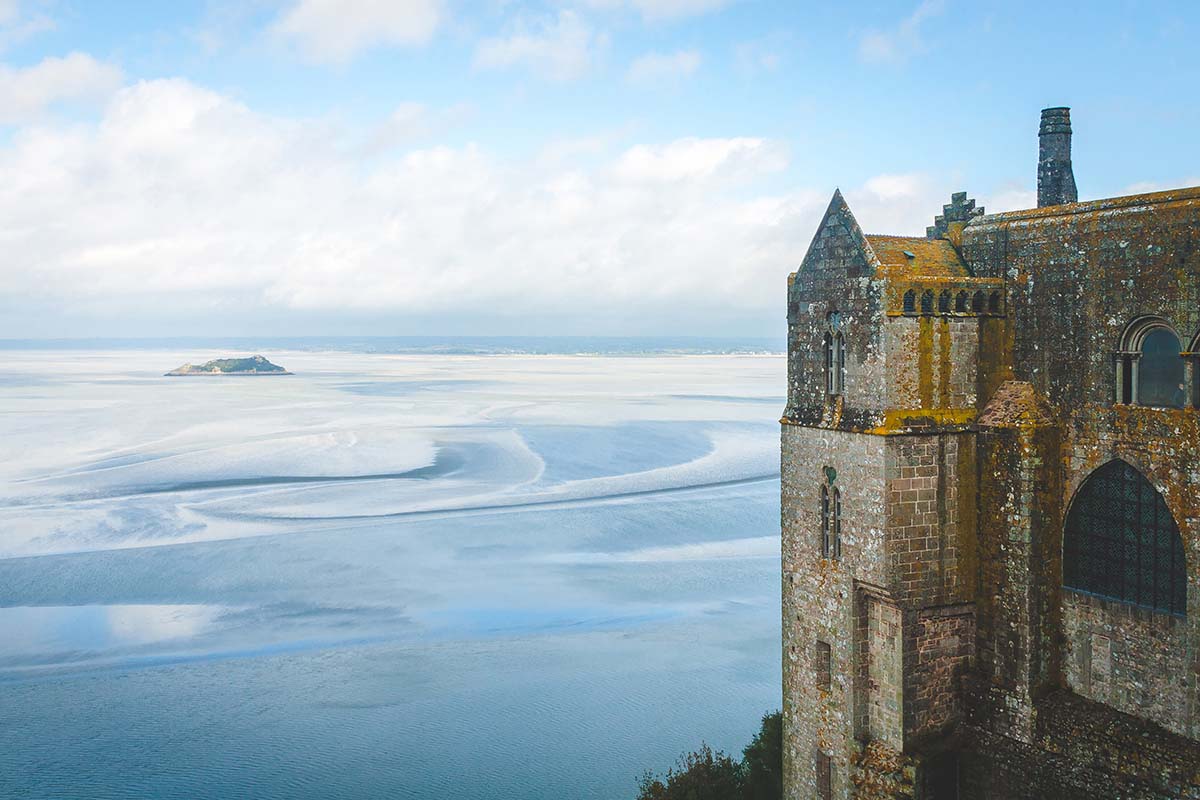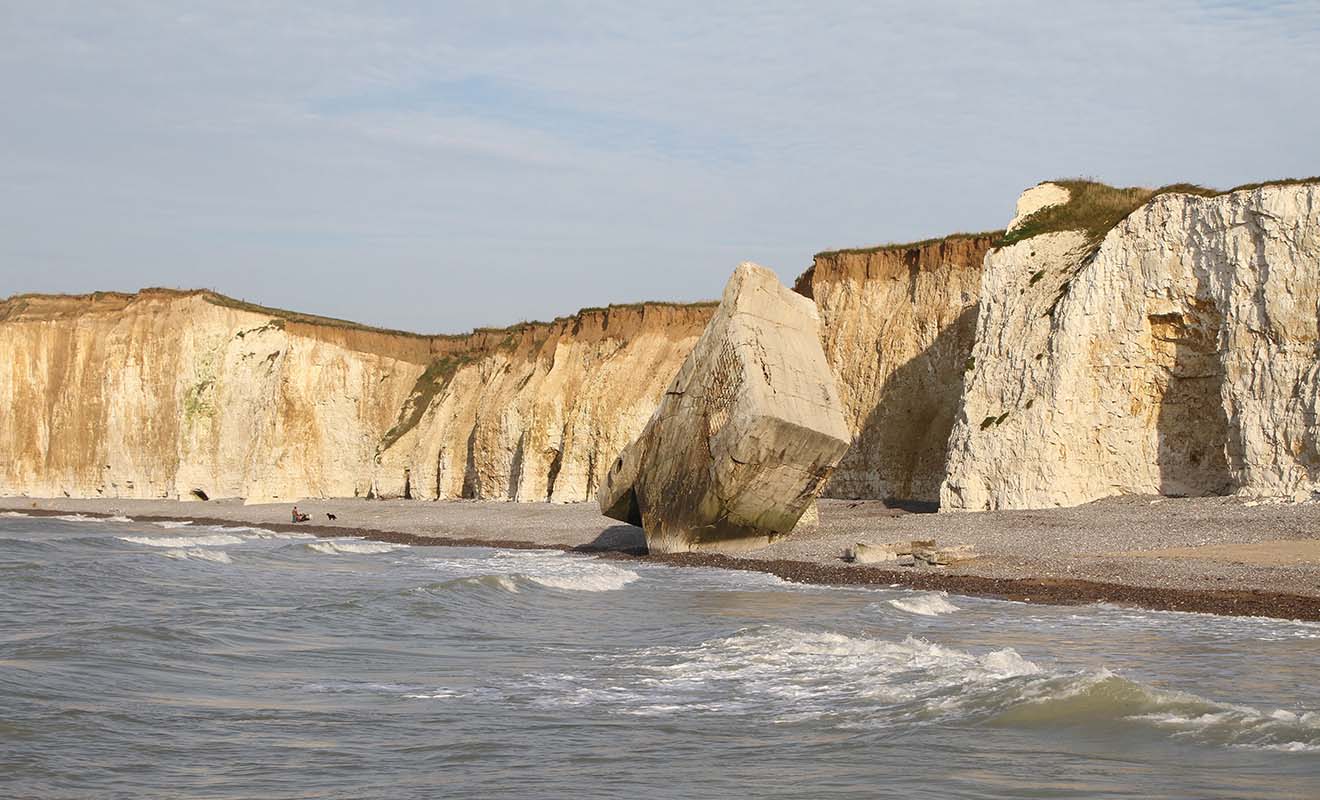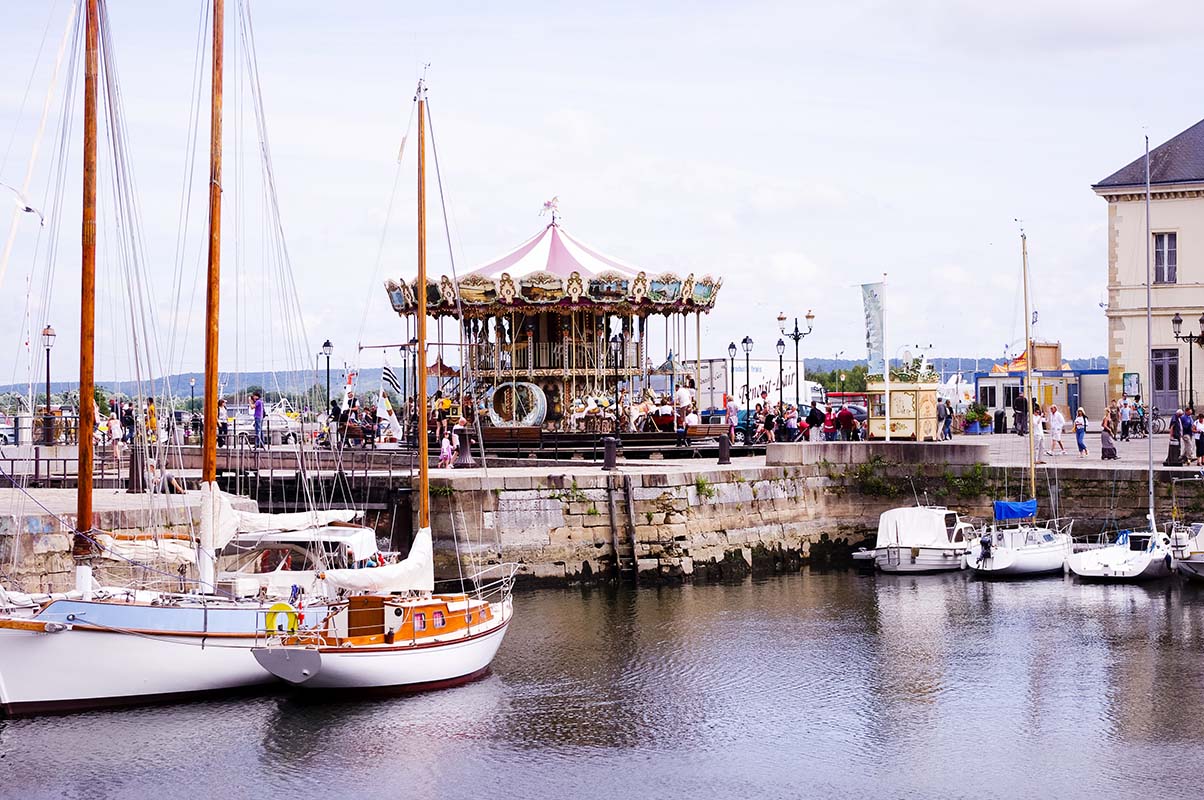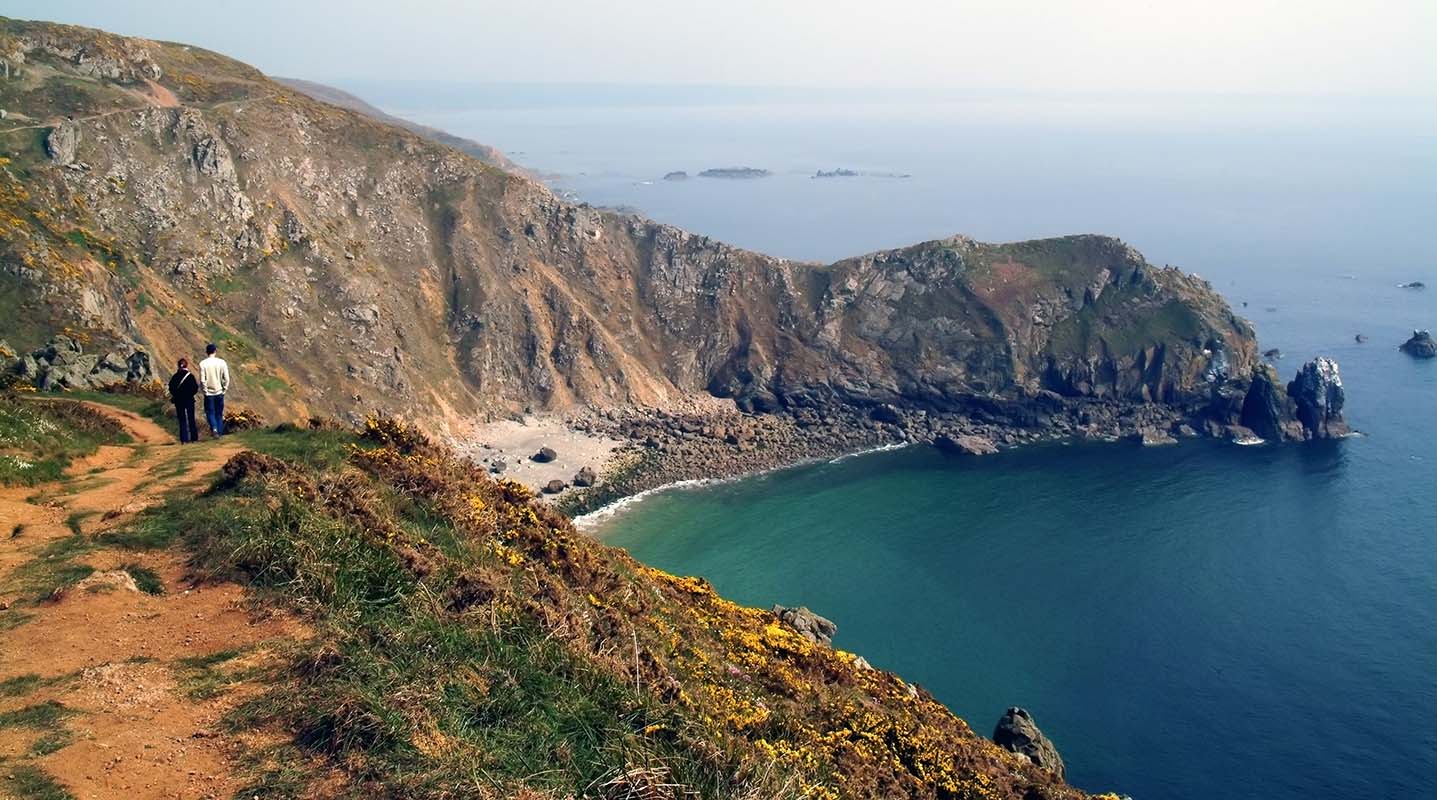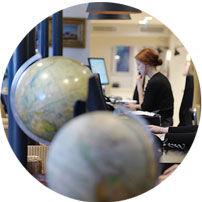 Discover the beautiful beaches and charming seaside towns of Northern France on this nine-day tailor-made Normandy and Brittany road trip. Beginning in Honfleur and Le Havre, both popular spots among the Impressionist painters, the trip takes you along the beautiful Cotentin Peninsula to Brittany, staying in luxurious hotels along the way.
Route
Everything is 100% tailored to you
Your tailor-made Normandy and Brittany road trip kicks off today as you drive to Folkestone for the Eurotunnel Le Shuttle service to take your car under the Channel to Calais in just 35 minutes. We recommend upgrading to FlexiPlus tickets to benefit from a dedicated check-in, access to the exclusive lounge serving complimentary non-alcoholic drinks and snacks, and priority boarding on the next available shuttle so you don't have to worry about catching a specific train. You can always extend this French adventure, by combining it with another epic road trip from the UK. On arrival into France, it's a two-and-a-half-hour journey to Honfleur, on Normandy's pretty coastline, where you will be staying for the first two nights of your trip in a historic 17th century hotel set beside the estuary. Complete with a large indoor pool, a spa for pampering tretments and an excellent restaurant, this is the perfect setting for a relaxing first night of your trip.
DAY 2
History and Art in Honfleur & Le Havre
After a leisurely al fresco breakfast at your hotel, hop in the car for a private tour of the small coastal town of Honfleur. Once a popular haunt among Impressionist painters like Monet and Boudin, the town has retained a charming atmosphere with its historic harbour, extraordinary 15th-century church (which has the appearance of an upturned boat hull), and excellent Boudin museum, one of the best small art galleries in France. After filling up on the town's fascinating history, your guide will take you to the Notre-Dame de Grace chapel, an atmospheric site dating back to the 17th century, which is set on a hill with panoramic views over the surrounding towns, estuary and countryside.
Next on the agenda is a visit to the seaport city of Le Havre, on the opposite side of the estuary. A UNESCO World Heritage Site, the city was rebuilt after extensive bombings during World War II and is now a shining example of post-war architecture, such as the Church of Saint Joseph - a stained-glass windowed masterpiece which was built to commemorate the victims of the Allied bombings in 1944.
As well as its impressive architecture, the city is home to a magnificent modern art museum where you can see some of the world's greatest Impressionist paintings, by the likes of Monet, Renoir and Degas - and a smattering of lovely restaurants where we can arrange for you to enjoy a delicious lunch to refuel after a day of exploring. We can also arrange a private tour of a Calvados (apple brandy) distillery or a cheese producing dairy in the peaceful Pays d'Auge area.
Return to your hotel this afternoon for a hearty dinner and early night ready for more exploring tomorrow.
DAY 3
To Urville-Nacqueville
For day three of your tailor-made Normandy and Brittany road trip, wave goodbye to Honfleur and drive two-and-a-half-hours to Urville-Nacqueville, located at the end of the Cotentin peninsula. Your base for the next two nights is a beautifully renovated 150-year old hotel in the small seaside town of Urville-Nacqueville. With just nine rooms, this is the perfect peaceful base for an afternoon at leisure.
Come evening, dine in the hotel's superb restaurant which features stunning sea views and a menu of culinary delights from creamy Camembert mousse to fresh fish and locally-grown vegetables. As the sun sets, take a seat on the terrace for a nightcap before retiring to your room for the night.
DAY 4
Discover the Cotentin Peninsula
After a tasty buffet breakfast at your hotel, with locally-baked breads and freshly-squeezed juices, set off with a knowledgeable local guide to experience some of the highlights of Normandy's Le Cotentin peninsula. Travel to the end of the world at La Hague, with its wind-swept headlands and lonely lighthouses; discover the beautiful Ecalgrain Bay; and hop between handsome hamlets in Greville-Hague, birthplace of the famous Impressionist painter Jean-Francois Millet. The tour is completely tailorable to your interests and full of fascinating local facts so it's guaranteed to be a memorable part of your tailor-made Normandy and Brittany road trip.
Enjoy another tasty breakfast this morning before driving two-hours-and-40-minutes to Cancale in Brittany, where you will be staying for the next two nights of your Normandy and Brittany road trip in a luxurious B&B above the bay with views of Mont Saint-Michel. With no WiFi and a stunning location, this rustic and romantic property is an ideal spot for slowing down and enjoying the finer things in life, from curling up beside the crackling fire with a glass of excellent wine, to enjoying wellness treatments in the spa and a delicious meal in the Michelin-starred restaurant.
DAY 6
Sail around Mont Saint-Michel
This morning, on day six of your Normandy and Brittany road trip, you will be setting off on a private cruise in the beautiful bay of Mont Saint-Michel aboard a heritage sailing boat. On the cruise, you will be accompanied by a skilled captain, who will give you the chance to hone your sailing skills, and a private chef who will concoct a delicious seafood lunch for you to enjoy along the way.
Back on dry land, you'll have the chance to take a private tour of Mont Saint-Michel. This iconic village, perched atop a tidal island, is one of the most visited sites in France and it's easy to see why with its charming cobblestoned streets that wind up towards the historic abbey and monastery. On a guided tour, you'll learn about the history of the island's Benedictine abbey and the village that grew up around it.
DAY 7
Day at Leisure in Dinard
After a leisurely morning at your hotel, pack your bags and drive 30 minutes to Dinard, an elegant seaside resort town in Brittany, where you will be staying for the next two nights in a lovely hotel overlooking the picturesque Priory Bay. The afternoon is yours to enjoy at leisure. We recommend a day at the beach (there are several to choose from, ranging from small coves to long sandy stretches) followed by a bite to eat in one of the charming seaside restaurants.
Come evening, return to the hotel for a dip in the pool, a relaxing wellness treatment in the spa and an al fresco dinner on the terrace.
DAY 8
Town Tours and Sunset Cruises
Today, on the penultimate day of your tailor-made Normandy and Brittany road trip, you'll be setting off to explore the pretty port town of Saint-Malo. Accompanied by a local guide, you'll take a tour of some of the city's key sites including the atmospheric old town, set within the towering city walls; the Saint-Vincent cathedral with its beautiful stained glass windows; the castle and the port.
In the afternoon, hop aboard a boat for a sunset cruise along the coast accompanied by tasty treats, before returning to dry land for dinner at a local restaurant (we can recommend the top tables in town) or back at your hotel.
Sadly your tailor-made Normandy and Brittany road trip has come to an end. After an early breakfast at your hotel, pack up the car and drive approximately five hours to Calais where you will take the Eurotunnel crossing back to Folkestone and on to home.
A Rough Idea of Price
Dependent on season, accommodation and activities
The cost for this trip is from £2,500 per person. The final cost of the trip depends on the way we tailor it especially for you. The final cost varies according to several factors, which include the level of service, length of trip and advance booking time. The exact price will be provided on your personalised quote.
A few of the benefits of travelling with us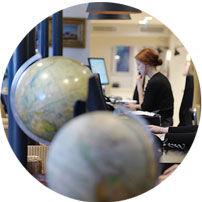 Get in touch
Our experts have the inside track on the destinations they sell and will tailor-make a holiday to your unique requirements.
Contact one of our France specialists