Itinerary Highlights
Take a private cruise on the Dordogne River
Learn to surf off the pretty beaches of Landes
Tour the vineyards around Bordeaux with an expert guide
Visit the 'Most Beautiful Village in France' La Roque-Gageac
Stroll around picturesque gardens and explore historic castles
Contact one of our France specialists + 44 (0) 20 3958 6120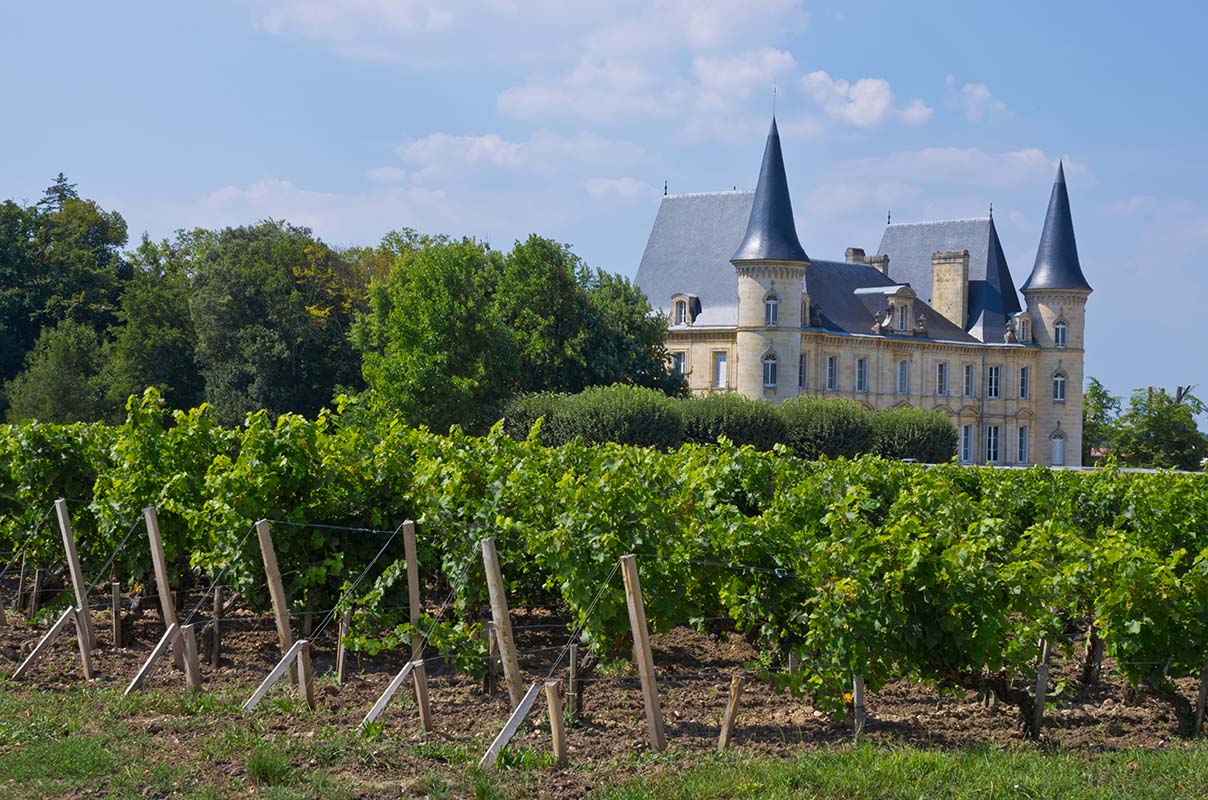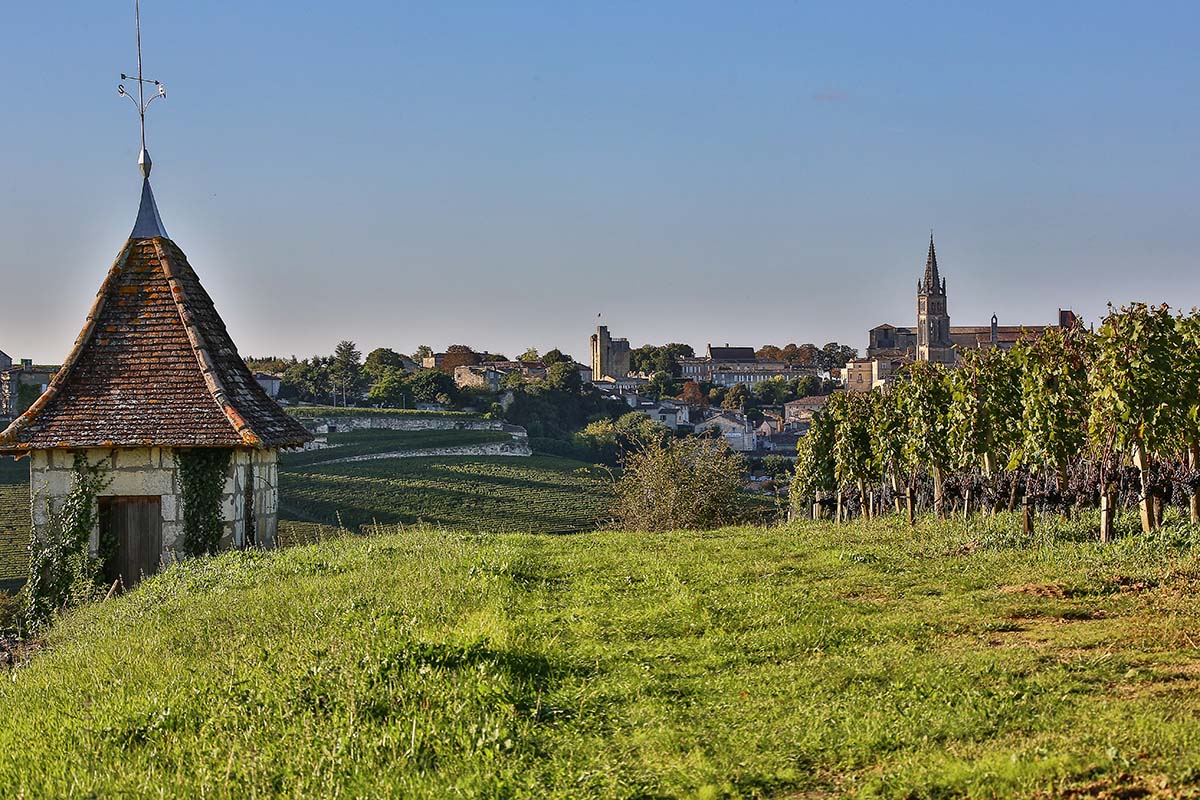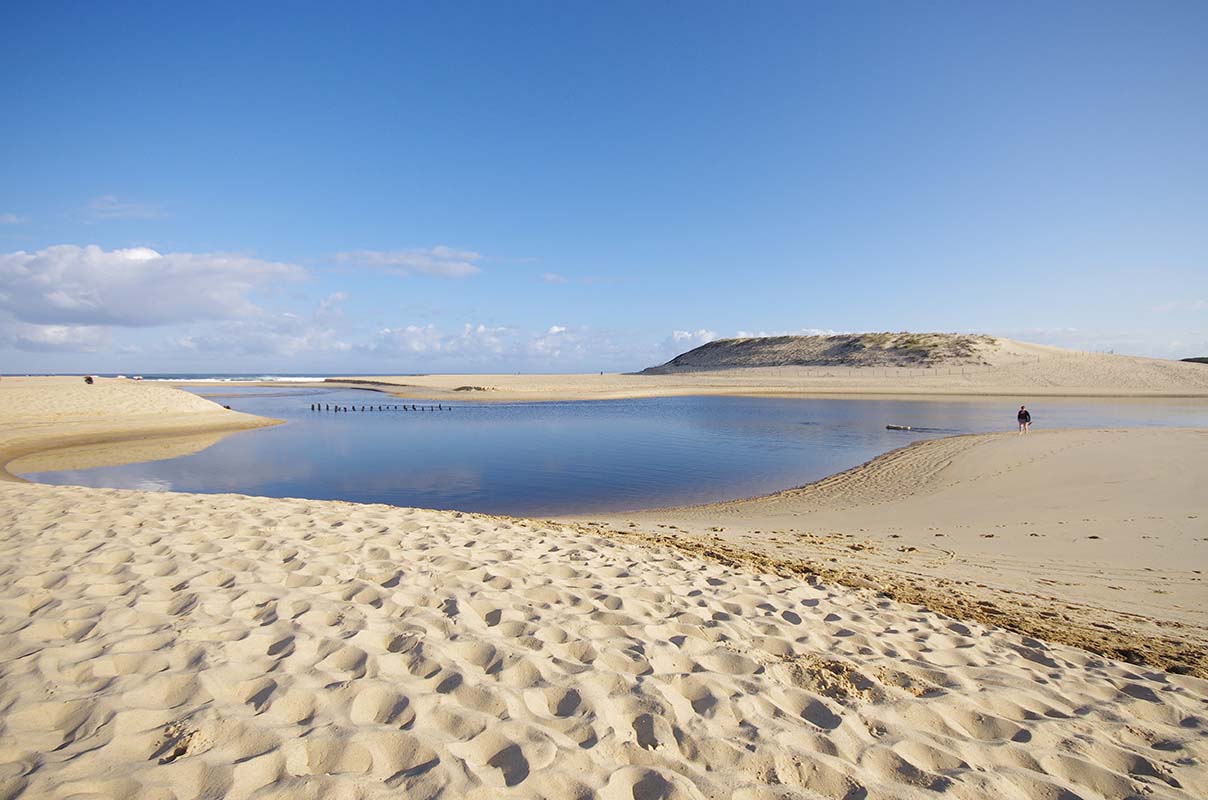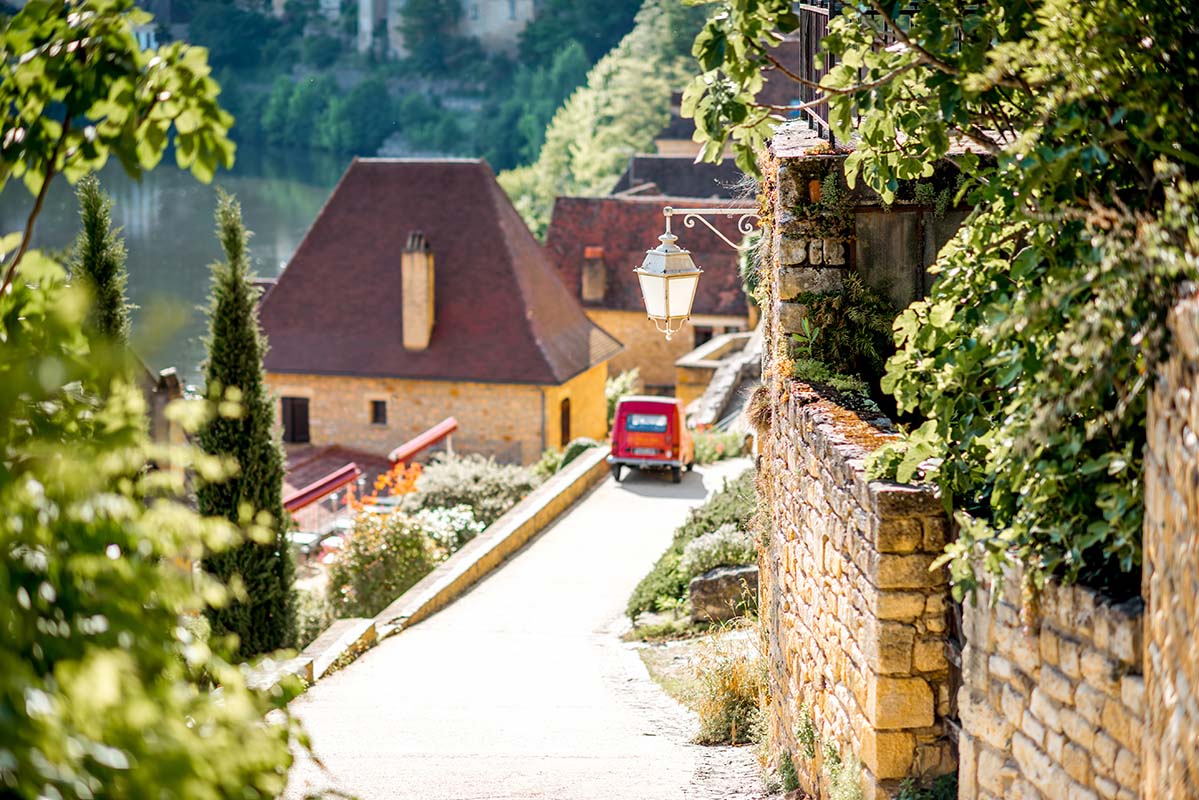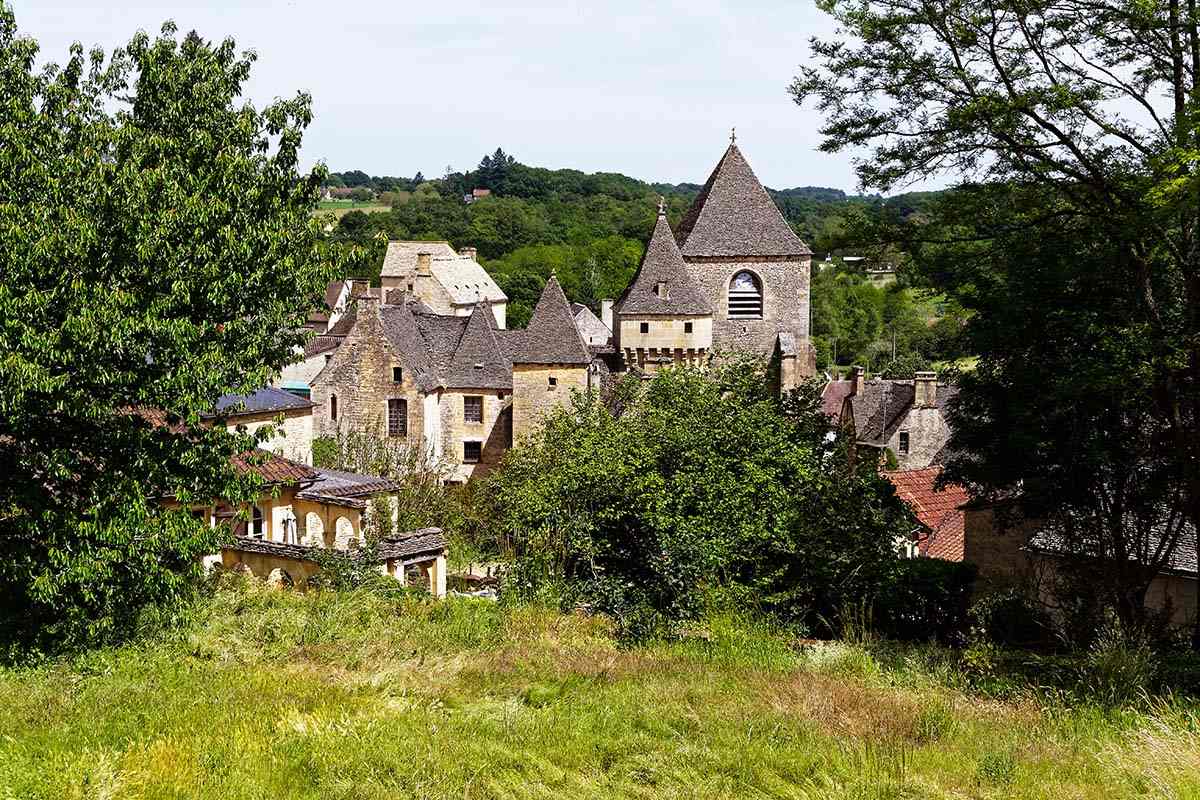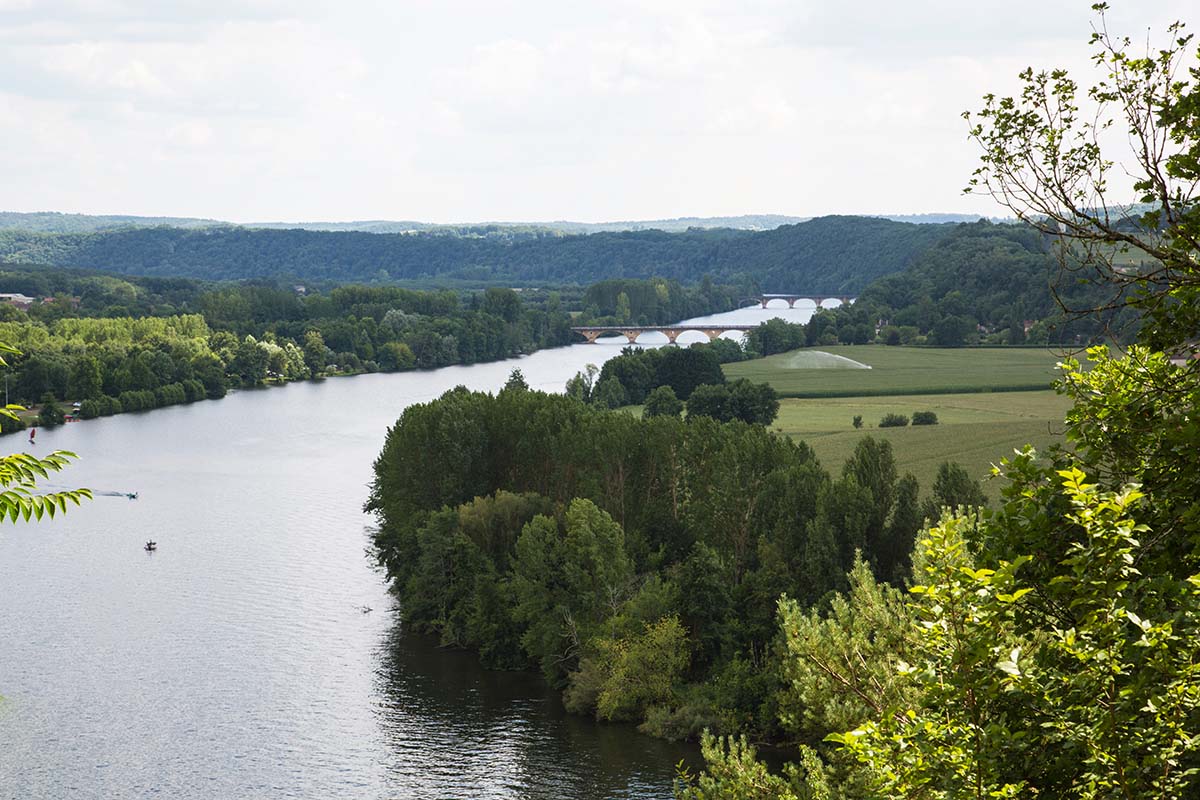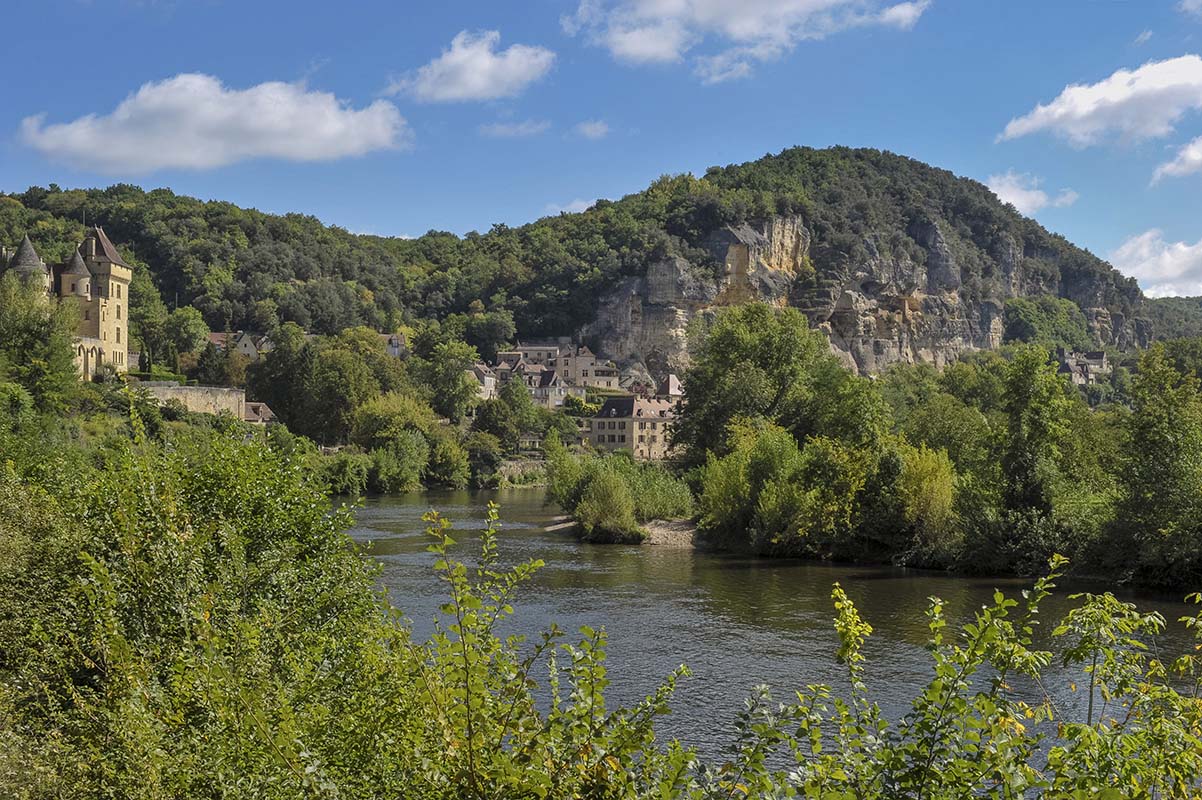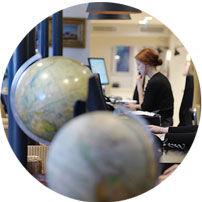 Combine cultural experiences, exploring pristine nature and sampling excellent food and wine on this 15-day Dordogne road trip through quaint villages, visiting ancient castles and grand gardens.
Route
Everything is 100% tailored to you
DAY 1
Your Dordogne Road Trip Begins
Your Dordogne road trip begins today on the south-east English coast as you take a Eurotunnel train over (or, technically, under) to Calais. Enjoy a quick 35-minute journey under the Channel before you arrive on French soil. It would be a very long (like nine hours) drive to Vezac, your first stop in the Dordogne Region, so we recommend making your way to Chambord in the beautiful Loire Valley region, five hours drive from Calais and the perfect pit stop for the night where you can sample some of this fine wine region's best vintages.
DAY 2
The Gardens of Eyrignac
Known for its beautiful scenery, historic architecture and gourmet delights, the Dordogne - known locally as le Perigord - sits between the wine-producing Loire Valley and the towering Pyrenees mountains which border France and Spain, and is an excellent spot for families, couples, and solo travellers alike. Leave the Loire Valley after breakfast and you will be there by lunchtime. Your home for the next four nights is a grand, riverside manor, and the perfect place to explore the pretty town of Vezac and beyond.
Although there are gardens and sights aplenty in Vezac itself - which you'll have ample time to explore over the next couple of days - this afternoon you'll be driving 30 minutes outside of Vezac to visit the gardens and manor house of Eyrignac.
After lunch, make the scenic drive to the gardens to meet your guide - the chief gardener. On this private tour you'll be taken through the pretty grounds, learning about the upkeep of the garden as well as the secrets and history of the vast manor.
Once you've had your fill of wandering the picture perfect scenery, you can drive back to Vezac via some of the pretty towns and villages, or simply head back to the hotel for a dip in the pool and a restful evening looking out over the Dordogne river.
DAY 3
A Private Boat Cruise on the Dordogne
Yesterday you spend some time enjoying one of the most the famous gardens in the Dordogne, so today you'll have a change to explore another of the region's famous attractions - the Dordogne River. Snaking from Massif du Sancy in Auvergne all the way to Bordeaux, this UNESCO-listed river is best explored on a traditional wooden gabares boat. The journey begins in the neighbouring village of La Roque-Gageac - known as 'Most Beautiful Village in France' - where you'll meet your guide. This private sailing excursion takes you along a very picturesque four-mile stretch of the river all the way up to the Castelnaud-la-Chapelle Castle. Along the way, you guide will explain the original uses for these 18th century boats - to transport wine, fish, chestnuts and truffles along the river - as well as point out some of the prettiest spots to snap a picture. The steep and verdant banks of the river are dotted with ancient buildings and houses, and you'll likely see some locals going about their day and enjoying the river in kayaks and canoes.
Once you have disembarked, you'll have plenty of time to stroll the castle and the surrounding rich flora and fauna, learning about the history of the region. Once you've explored, you'll get back onto the boat to head back towards your starting point. The round trip takes an hour, bringing you back to La Roque-Gageac in time for some late lunch in this charming town.
The rest of the day is yours to spend as you wish, either exploring some more or taking a moment to relax and enjoy your beautiful surroundings.
DAYS 4 & 5
Free to Explore Vezac
The next two days are yours to spend as you wish. If you haven't already, you must make a trip to the grand Gardens of Marqueyssac which are just a stone's throw from your hotel. This vast maze of gardens is a lovely spot for a stroll, and the views of the surrounding countryside are amazing. Alternatively, if you want to explore further afield we can recommend villages and town that are worth a visit, whether you're interested in more foodie treats, wine experiences or active pursuits such as hiking and biking in the nearby Causses du Quercy Regional Natural Park.
DAY 6
To Winelands of Saint Emilion
It's time to say goodbye to Vezac today as you make your way to the next stop on your Dordogne road trip - Saint Emilion. It's a two-hour drive but you should definitely leave plenty of time to stop off along the way and enjoy the scenery. On arrival into this UNESCO-listed medieval village, check into your central hotel and then take the rest of the day to explore at your own pace. Being so close to the wineries of this famous Bordeaux region, Saint Emilion is all about wine, but we recommend taking it slightly easier on the vin today as you'll be enjoying a full-day tour of the local wineries tomorrow. We can, however, recommend some great places for supper.
DAY 7
Exploring the Vineyards of Bordeaux
You might want to rise early today to tuck into a hearty breakfast and prepare for the day ahead - it's all about wine on a tour of the famous Bordeaux vineyards. Your expert guide will take you on a private tour of a handpicked selection of wineries on both the Left and Right Banks, teaching you about the varietals and growing conditions and, of course, providing plenty of samples to taste. There are a few routes that you can take depending on your tastes - including the Médoc, Saint Emilion, Côte de Blaye and Pessac-Léognan - but whichever you choose you are guaranteed some lovely views of the rolling vineyards and castle-dotted hills while you stroll, sample and stop off for a light lunch.
DAY 8
Drive Down to Landes
Today on your Dordogne road trip you'll be swapping countryside for coast as you drive two-hours-and-20-minute to Landes in Aquitaine (the historic region of Gascony). Situated in the Landes forest, your lodge for the next seven nights is perfectly placed for a spot of peace and relaxation. Take the rest of the day to relax and enjoy your surroundings, making taking a walk on one of the many trails.
Today you'll have an early breakfast before making the 20-minute drive to the coast for a private, two-hour surfing lesson. After perfecting your form, head back to the beach for a well-deserved lunch and to enjoy this picturesque stretch of beach. We can recommend a number of activities to get stuck into for the rest of the day, whether it's nature walks or scenic drives, and our clued-up French Concierge can suggest the best places for a nice meal and glass of wine.
DAYS 10 to 14
Free to Explore Landes
Landes is your oyster for the next five days. We've left these days free for you to enjoy as you wish, whether that's simply for you to laze on the beaches and unwind; get active and explore the Landes de Gascogne Regional Natural Park on foot; or find your inner culture vulture or gastronome with trips to local villages and towns where you can sample some regional delicacies (including the delicious Roquefort cheese).
DAY 15
Drive Back to the UK
You have a seven-hour drive ahead of you today to reach Calais, where you'll catch the Eurotunnel train back to the UK. We recommend getting an early start so that you can enjoy a hearty breakfast and then have time to enjoy a somewhat leisurely drive, taking in the scenery as you go. There are a few different routes, but the main one in via Paris, so we can organise a stop off here to have supper in the city or even spend another night here.Alternatively, if you really don't want your Dordogne road trip to be the end of your European adventure, we can help you create an itinerary that stretches out to the South of France, including Provence and the French Riviera; or even add on some time in Spain (seeing as you're so close!).
A Rough Idea of Price
Dependent on season, accommodation and activities
The cost for this trip is from £3,400 per person. The final cost of the trip depends on the way we tailor it especially for you. The final cost varies according to several factors, which include the level of service, length of trip and advance booking time. The exact price will be provided on your personalised quote.
A few of the benefits of travelling with us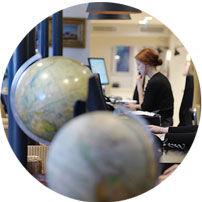 Get in touch
Our experts have the inside track on the destinations they sell and will tailor-make a holiday to your unique requirements.
Contact one of our France specialists