Itinerary Highlights
Walk on the wide side with safaris on foot with hugely knowledgeable guides
Stay deep in Mana Pool National Park and visit a secret watering hole that attracts plenty of wildlife
Enjoy thrilling 4x4 safari tours to see huge herds of elephants
Visit Victoria Falls and take an exhilarating tour along the front of the falls
Contact one of our Zimbabwe specialists + 44 (0) 20 3958 6120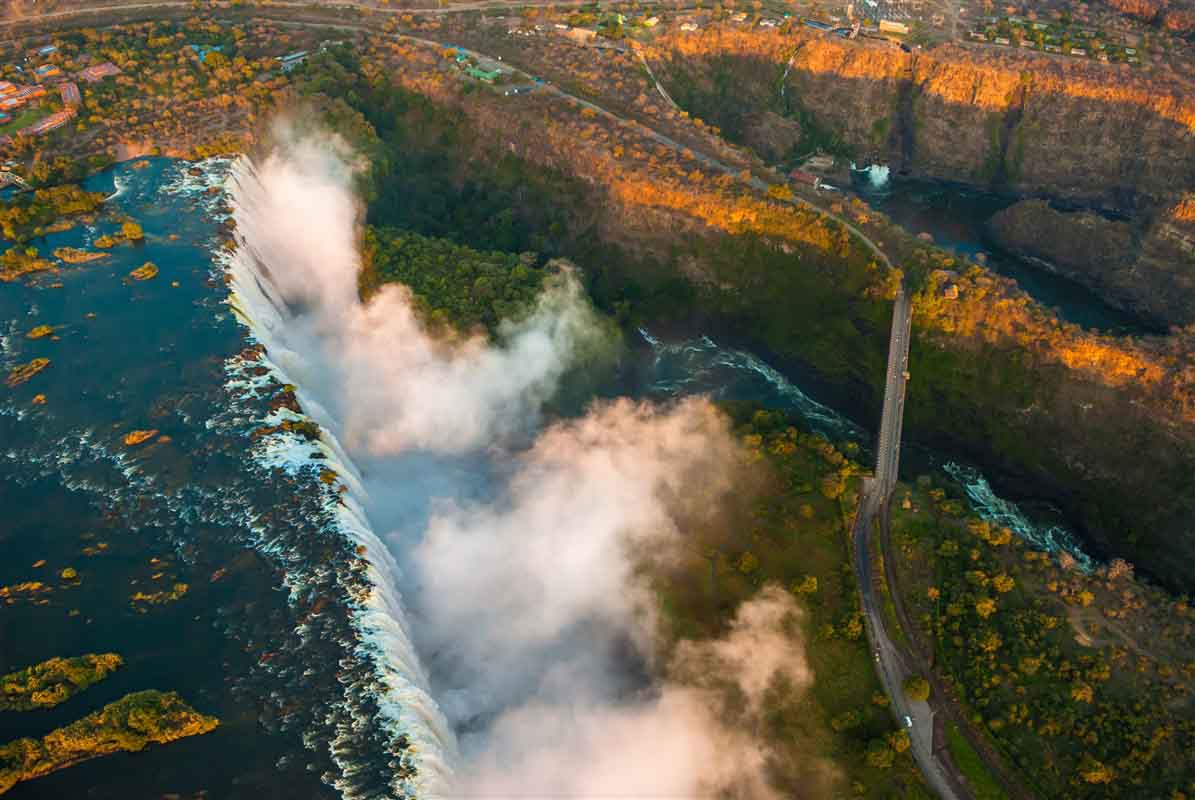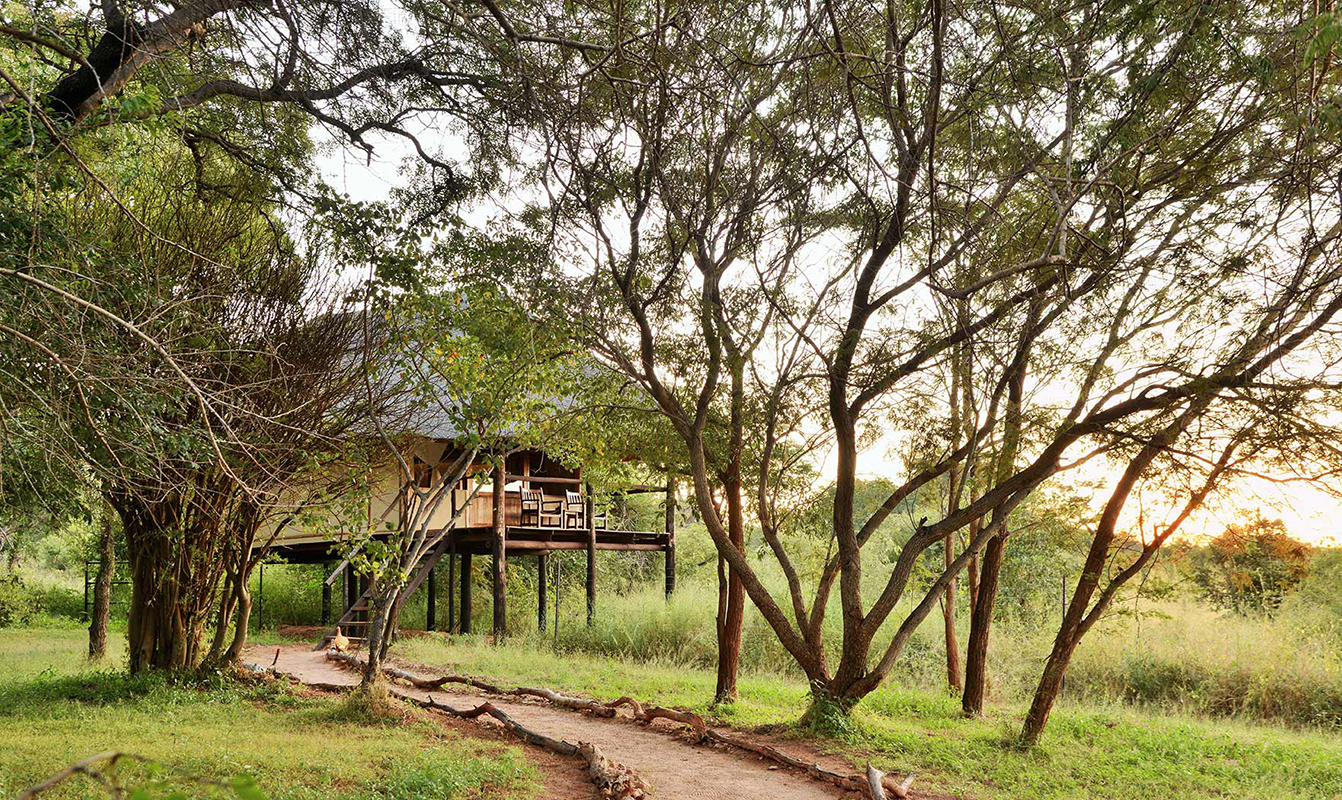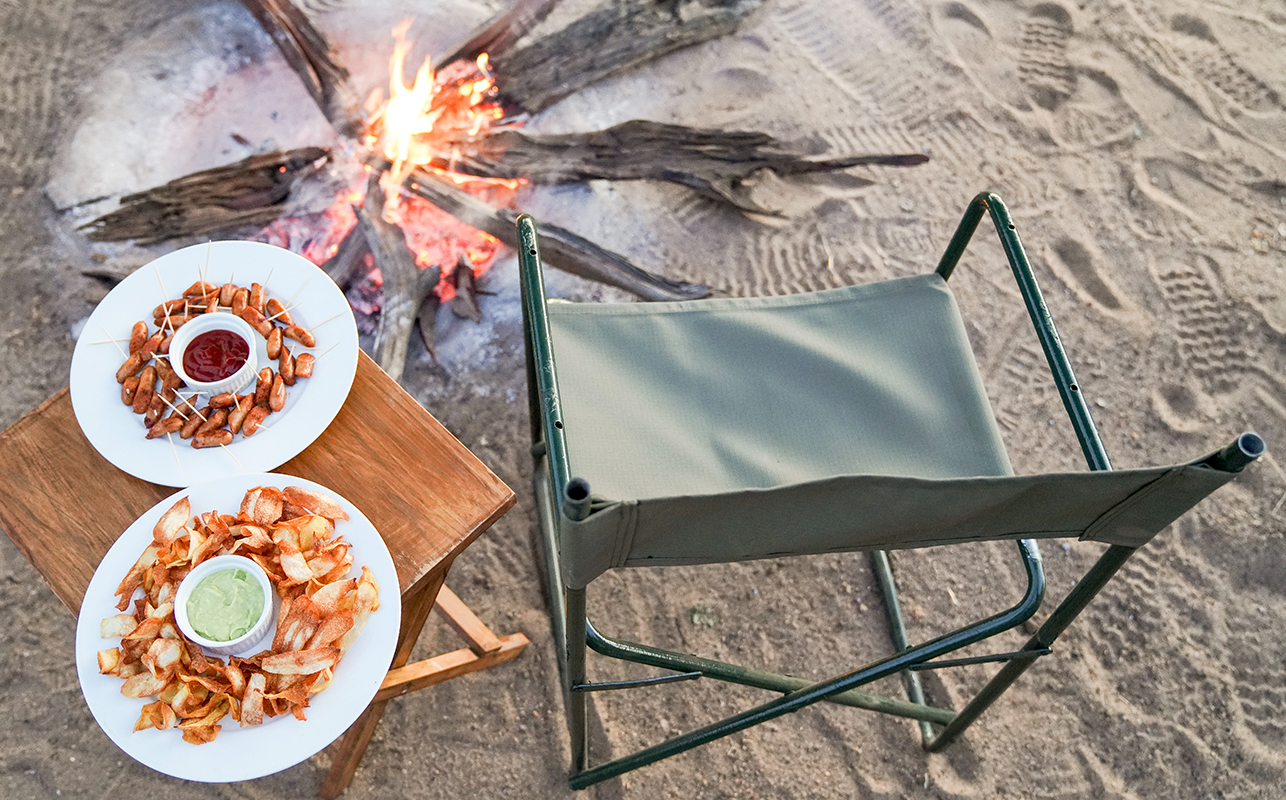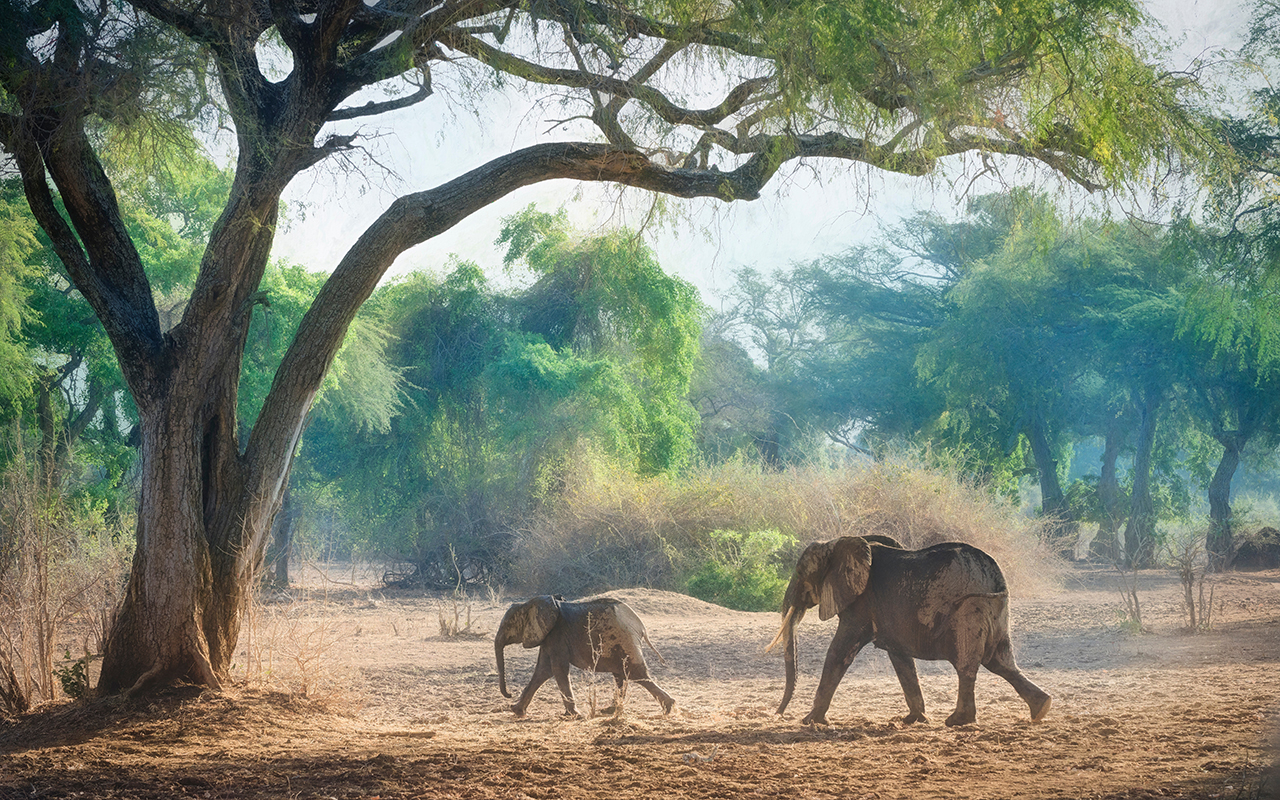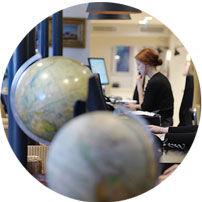 On this 17-day wildlife adventure safari in Zimbabwe , visit the spectacularly beautiful Mana Pools and Hwange National Park for some top-notch 4x4 and walking safaris with the world's best guides. Then visit the thundering Victoria Falls and enjoy a dreamy sunset cruise.
Route
Everything is 100% tailored to you
DAY 1
Your Safari Adventure Begins
You will be met at the airport in London and fast-tracked through security before your wildlife adventure safari in Zimbabwe begins with a 11-hour overnight flight from London to Johannesburg in South Africa. It's a long journey so make sure to pack a good book (ideally wildlife themed to get you excited about your upcoming adventure) and get listening to our hand-crafted playlist to immerse yourself in the sounds of Africa before you even touch down.
After landing into Johannesburg this morning, transfer across to your onward one-and-a-half hour flight to Harare. On arrival in the Zimbabwean capital you will be met at the airport and flown by light aircraft to Mana Pools National Park, one of the finest in all of Africa. Once there, jump into your 4x4 vehicle and enjoy the sensationally scenic journey with opportunities to spot your first elephant before you even reach your camp.
Your wildlife adventure safari in Zimbabwe begins on the edge of the mighty Zambezi River, a magnet for wildlife that come down to drink a few times a day. Today, the focus will be on big game walking which allows you to immerse yourself in this spectacular environment, disconnect from your phone and re-connect with nature. Home will be a traditional yet comfortable camp where you can enjoy wonderful home cooked food under the stars.
DAY 3
Mana Pools National Park Safari
Wake up to the soothing sounds of birdsong and hippos splashing in the river, a wonderful wildlife symphony to get you excited for the day ahead. Today, you will meet your expert guide with whom you will spend your time on safari in Mana Pools National Park, a World Heritage Site and one of the most beautiful game reserves in Africa. Enjoy game drives but more specifically walking safaris with expert guides whose insights of this extraordinary habitat will bring the whole experience even more to life.
On the subject of (wild)life, you should see plenty, including the so-called 'little five' (elephant shrews, buffalo weavers. Leopard tortoises, antlions and rhino beetles. At the other end of the scale, enjoy watching the interactions of the abundant elephants and buffaloes in the area, and make sure to snap plenty of dreamy wildlife shots to document your Zimbabwe adventure safari. More likely than not, you will spot more elephant in the river cooling off than on the land - but as with all safaris, every day is different.
DAYS 4 & 5
Transfer Deep into the Park
Today you will be privately transferred deeper into Mana Pools National Park to stay somewhere where the wildlife is so abundant that you do not need to leave the comfort of your camp to experience it. Spend the next couple of days of your wildlife adventure safari in Zimbabwe visiting a secret watering hole, gaining an intimate understanding of the wildlife as it comes in to drink and enjoying exciting 4x4 game drives to see the famous (and very rare) wild dogs of Mana Pools. Experience the real Africa on an intrepid walking safari and see elephants, leopards, lions, buffaloes and warthogs. Feel the thrill of observing these majestic creatures in their natural environment and learn all about them from your experienced guide. Zimbabwe is renowned for having the best guides in the business, as will soon become clear.
DAYS 6 to 12
Fly to Hwange National Park
Catch a flight to Hwange National Park and spend the next five days of your wildlife adventure safari in this wonderfully wild environment, home to half of Zimbabwe's elephant population. You will have plenty of opportunities to see elephants on thrilling 4x4 and walking safaris, learning about their emotional intelligence and herd dynamics. Intrepid wildlife watchers can experience original safaris which immerse you in the wild with expert guides and trackers who will get you close (but a safe distance) to the wildlife and fill your head with invaluable knowledge about the inner workings of the park's ecosystems and its smaller, lesser-known species.
Hwange National Park covers 5,600 square miles and is full of wildlife. For a greater appreciation of this majestic park, we recommend staying in two different locations. Combine two different styles of camps, one a more traditional camp and then continuing onto a more luxurious tented camp complete with a swimming pool and hide (perfect for photo-fanatics). Both have incredible vistas so you'll never miss a chance to soak up every view of this wonderful environment.
DAYS 13 to 15
Fly to Victoria Falls
For the final few days of your wildlife adventure safari in Zimbabwe, you will fly to Victoria Falls, known locally as Mosi-oa-Tunya ('the Smoke that Thunders') and spend the day gawping at the magnificent falls. Experience the full force of mother nature as you walk in front of this thundering curtain of water (which throws up a permanent plume of 'rain') and enjoy a dreamy sunset cruise on your final night in Zimbabwe.
From Victoria Falls, catch an early afternoon one-hour-and-40-minute flight back to Johannesburg and transfer across to your overnight flight back to London. If you're still reeling from your trip and unable to get any shut-eye, pass the time by scrolling through your photographs and selecting the best. That should keep you busy on the 11-hour flight.
Land back in London in the early morning.
A Rough Idea of Price
Dependent on season, accommodation and activities
The estimated cost for this trip is £8,550 to £9,835 per person. The final cost of the trip depends on the way we tailor it especially for you. The final cost varies according to several factors, which include the level of service, length of trip and advance booking time. The exact price will be provided on your personalised quote. The average price for this trip is £8,550 per person.
A few of the benefits of travelling with us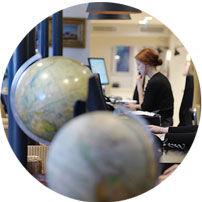 Get in touch
Our experts have the inside track on the destinations they sell and will tailor-make a holiday to your unique requirements.
Contact one of our Zimbabwe specialists