Itinerary Highlights
Get under the skin of Antigua Guatemala, once the capital city of Spanish-ruled Central America
Hike to the top of a volcano on the shores of Lake Atitlan
Explore the ancient Mayan complex at Tikal
Contact one of our Guatemala specialists + 44 (0) 20 3958 6120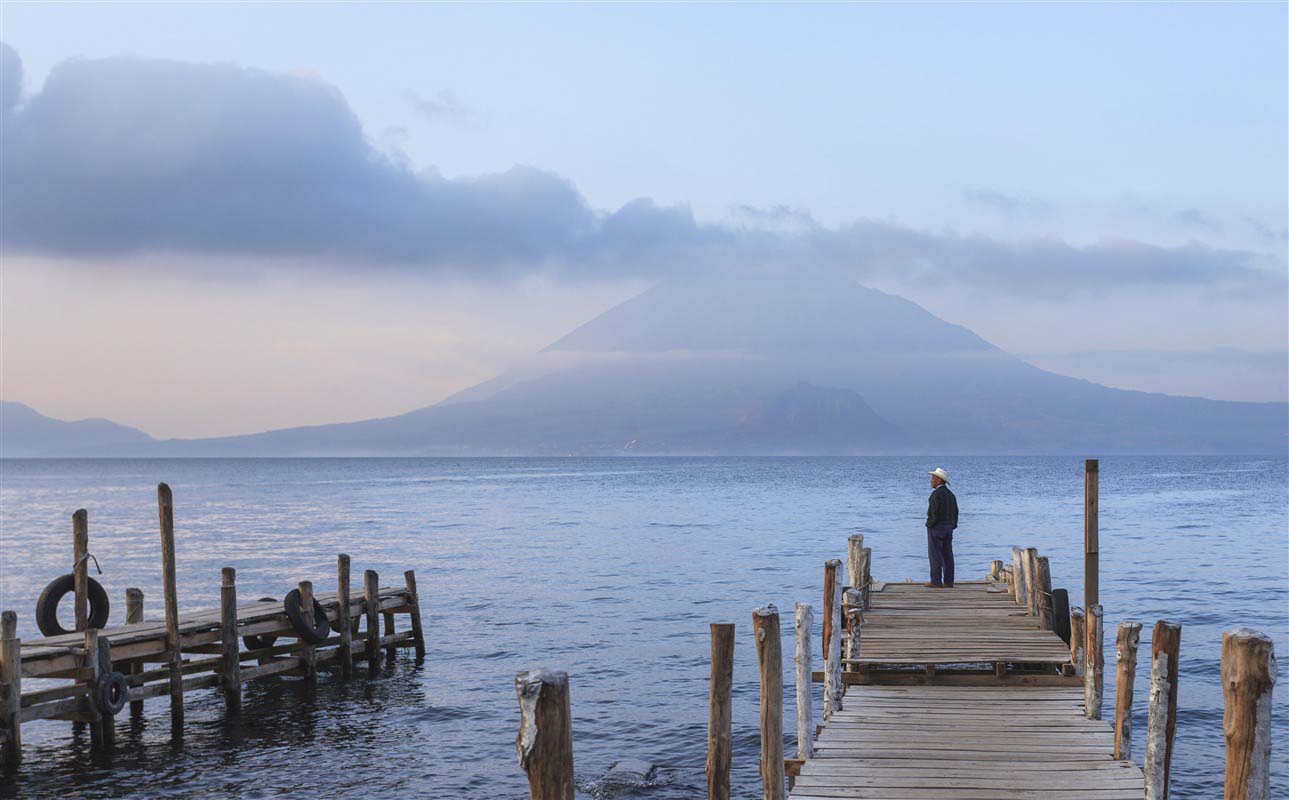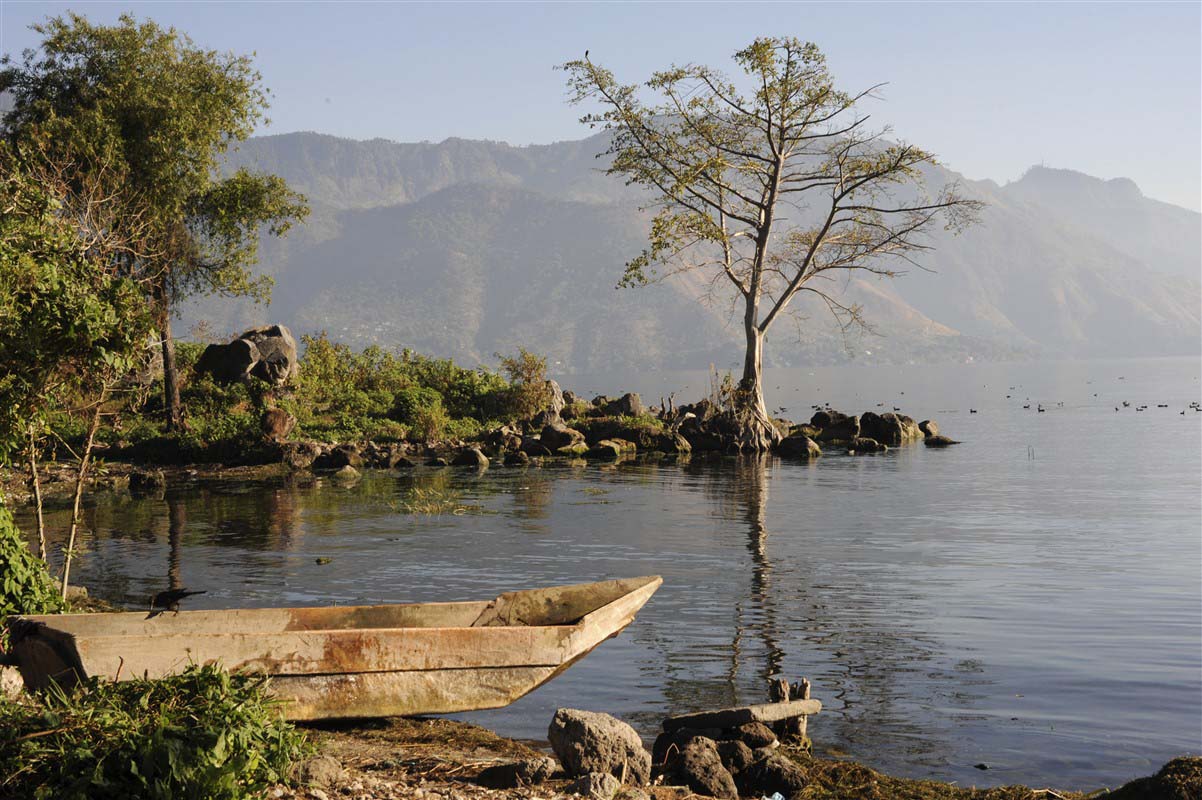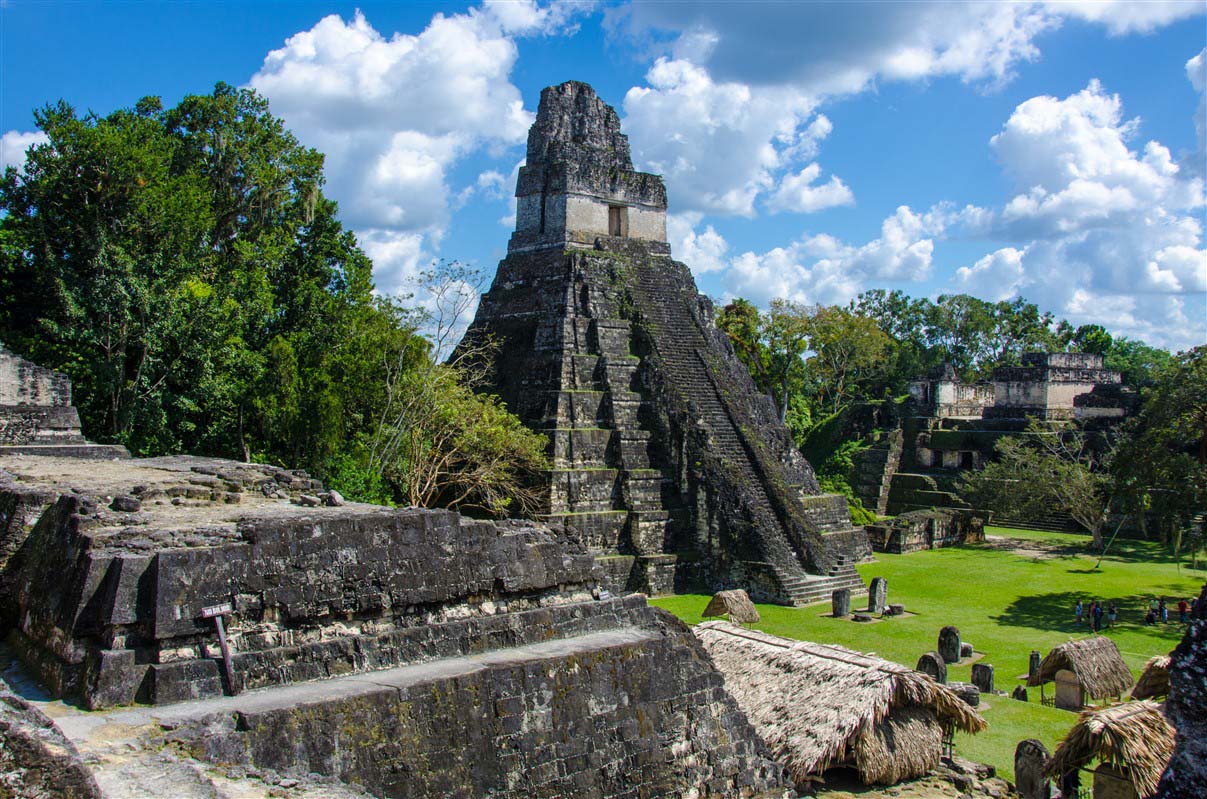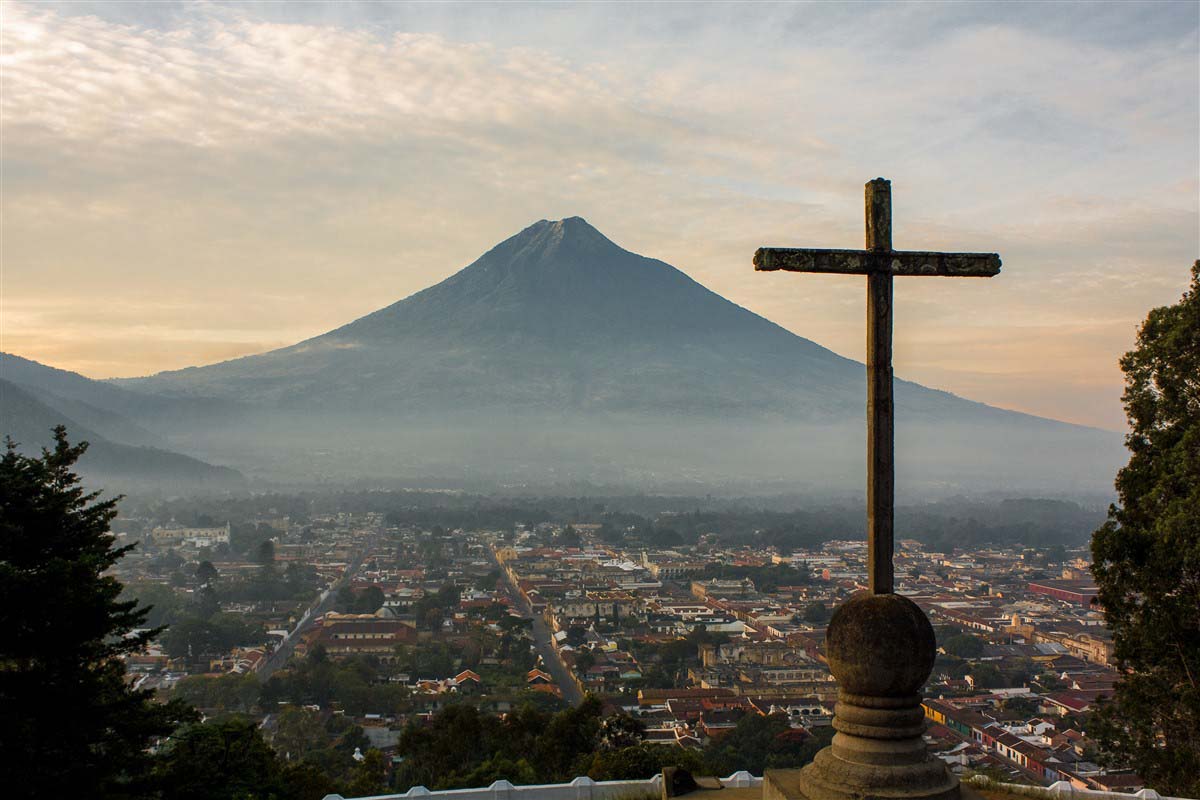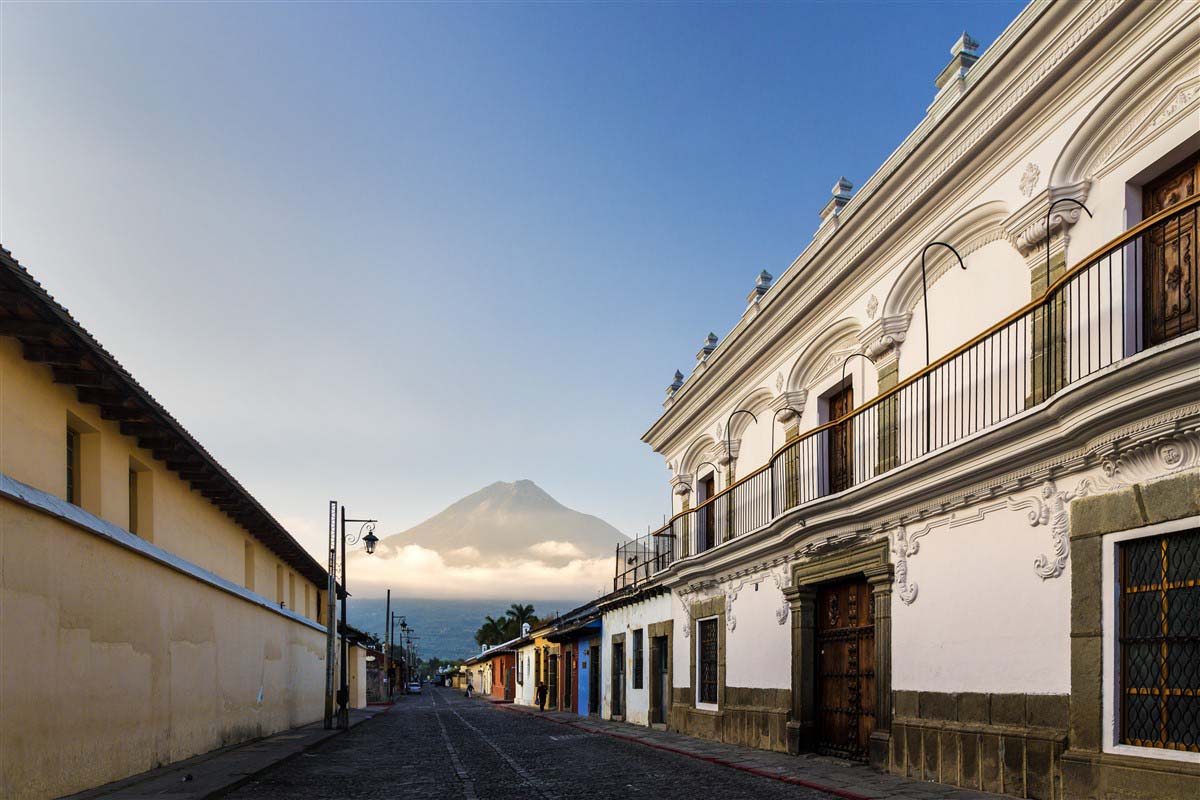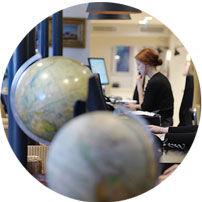 Spend ten days on a luxury family adventure in one of Latin America's coolest countries, Guatemala. Visit the charming colonial city of Antigua, spend time at beautiful Lake Atitlan and explore the amazing Mayan ruins at Tikal, all with expert family-friendly guides.
Route
Everything is 100% tailored to you
DAY 1
International Flight
Your connecting flight from London to Guatemala City will take off mid-morning and land in Miami after nine-and-a-half-hours. Make sure to have the children's Sharky & George fun packs to hand, and iPads loaded with their favourite TV series. After a short layover in Miami, you fly on the two-and-a-half-hours to Guatemala City. Once you have cleared customs and collected your luggage one of our team on the ground will meet you for the hour-long private transfer to Antigua (the city, not the island!) and your first hotel. As it will be fairly late in the day by this point, we have arranged a picnic supper for you and the children to eat in the car before you arrive at your hotel in the city that was once the capital of Spanish-ruled Central America. Once you arrive at your hotel, we recommend early nights all-round.
This morning your expert guide will meet you at your hotel for a private half-day walking tour of Antigua. Keeping pace appropriate for the littlest legs, you will hear stories of Mayans and conquistadores, covering how the city was built by indigenous people and colonisers alike, before it was levelled and re-built after several earthquakes, and take in the Antigua Cathedral, the Merced Monastery & the San Francisco Monastery.
Our expert guides are pros at making things child-friendly, so they will tailor the tour to your interests. This afternoon, we recommend exploring the city on your own. We can arrange a Pacaya Volcano hike or mountain biking.
This morning you will be met at your hotel by your driver for the three-hour private transfer to your hotel on the shores of Lake Atitlan. Once you've checked-in, the rest of the day is for setting in and exploring the area around the lake, where Maya customs and beliefs are strongly adhered to and residents of the tiny remote towns proudly wear traditional dress that distinguishes each town from the next.
This morning you will set off from your hotel with your adventure guide and make your way down to the dock where you will hop into kayaks for a one- to two-hour (depending how much you would like to do) kayaking tour of the lake. As you set out you will pass fishermen from the local Tzutujil tribe in their cayucos - small fishing canoes - and spot pelicans and other birds circling overhead. Once you've paddled to a nearby dock, you will hike to the top of the Cerro de Oro (the mythical Hill of Gold).
After your hike you will take a private boat transfer to San Juan, where you will meet indigenous women. During your visit to their workshop, you will be shown how they mix dyes from local plants before colouring the thread and weaving intricate textiles by hand. After visiting a local art-naif painter's workshop you will be privately transferred back to your hotel.
The next two days are all about relaxing and having fun as a family. Lake Atitlan is the perfect spot for watersports, or you can take a picnic and explore the area on foot. If you want something a little different, we can arrange a riding trip around the lake.
Bright and early this morning you will be privately transferred from your hotel to Comalapa. The journey will take roughly one-and-a-quarter-hours. Once you arrive, you will have the morning to explore the market and have lunch, before a private transfer to the airport in good time for your flight to Flores. After your hour-long flight, you will be privately transferred to your hotel, by which time it'll be just about supper time.
This morning you will be met at your hotel and privately transferred to Tikal, the site of an ancient Mayan city which was rediscovered deep in the jungle. With your expert guide - and keeping things family-friendly at all times - you will explore the site's 3,000 temples, ball courts, ceremonial platforms and piazzas. Wherever you are on the site - craning your neck up at the 200ft tall pyramids or peering down from the tops of temples - your guide will keep you and the children rapt with stories of the people who lived in the middle of the jungle, and ball games that had rather more grizzly consequences than the average school hockey match.
DAY 9
International Flight
This morning you will be privately transferred to Flores airport for the first leg of your journey home, a 45-minute flight back to Guatemala City, connecting on to Miami. From here, you will catch an eight-and-a-half-hour overnight flight back to London.
DAY 10
International Flight
Your flight will land mid-morning today.
A Rough Idea of Price
Dependent on season, accommodation and activities
The estimated cost for this trip is £3,155 to £4,455 per person. The final cost of the trip depends on the way we tailor it especially for you. The final cost varies according to several factors, which include the level of service, length of trip and advance booking time. The exact price will be provided on your personalised quote. The average price for this trip is £3,715 per person.
A few of the benefits of travelling with us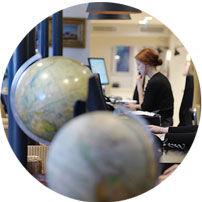 Get in touch
Our experts have the inside track on the destinations they sell and will tailor-make a holiday to your unique requirements.
Contact one of our Guatemala specialists