Itinerary Highlights
Visit three major Italian cities: the Venetian Lagoon, the Florence of the de Medici's and ancient Rome


Stay in beautiful, authentic hotels in the heart of each city so you can explore on foot


Visit the Doge's Palace, the Museum of Opera of Saint Maria of Fiore and Pitti Palace in Florence, and go on private tours of the Colosseum and the Roman Forum
Contact one of our Italy specialists + 44 (0) 20 3958 6120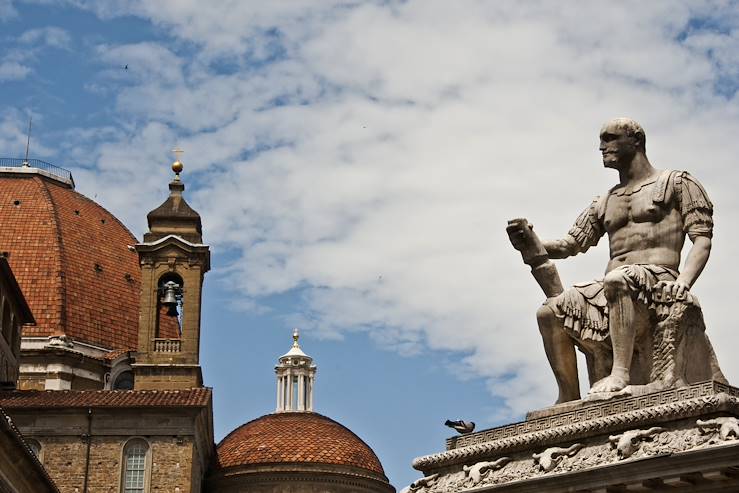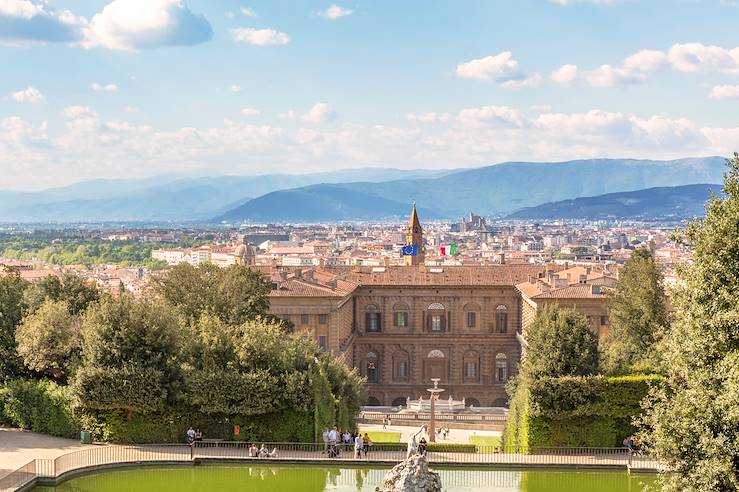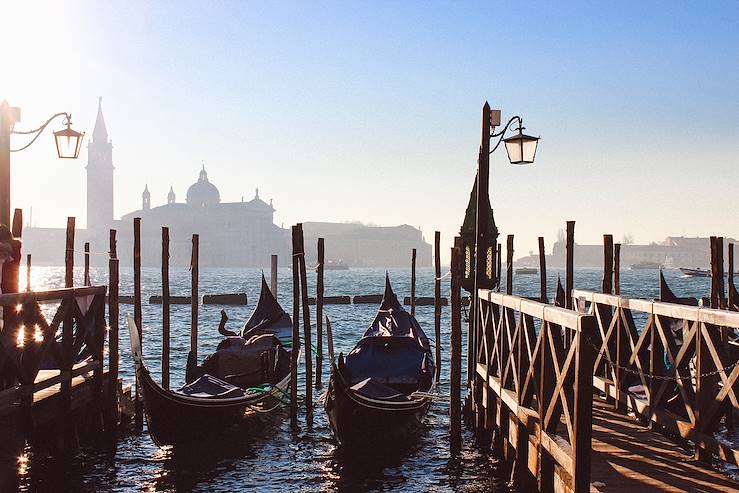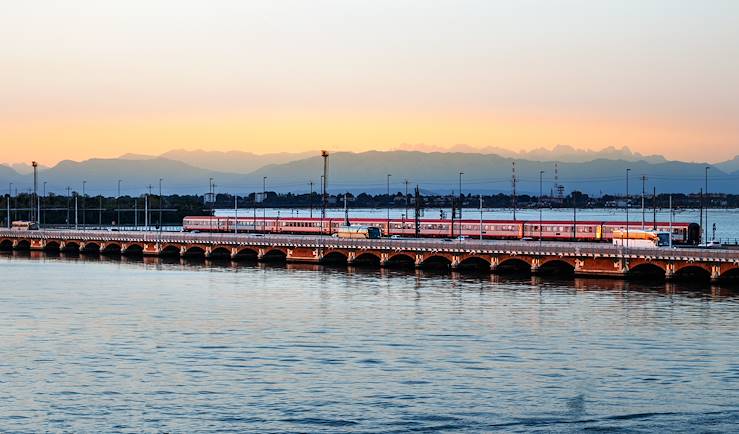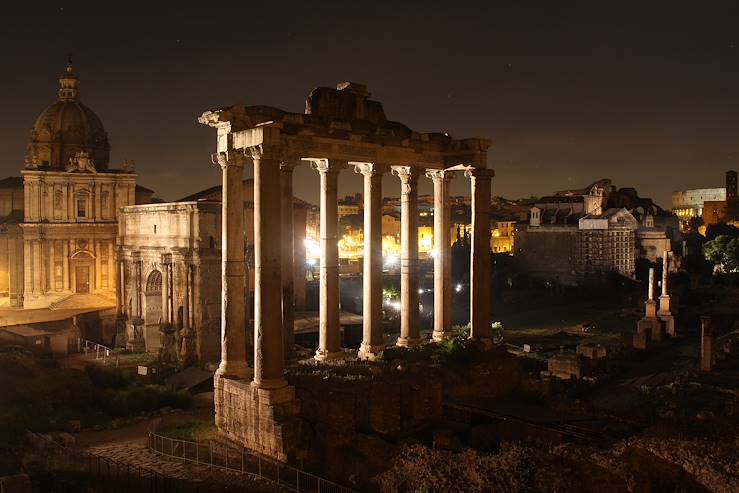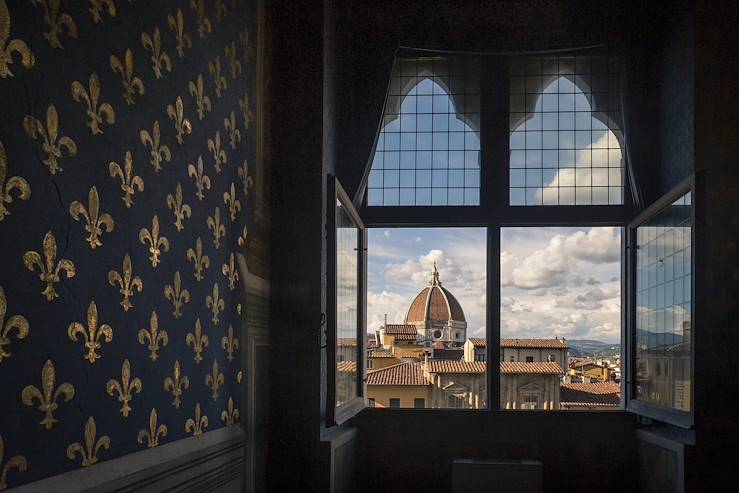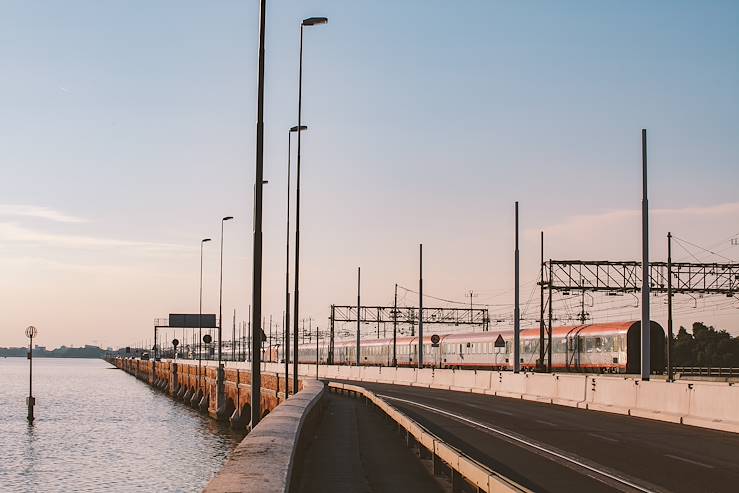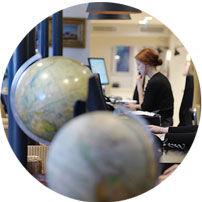 The Italian Holy Trinity
Very few European countries can claim to have three truly unmissable cities. Each possesses its own distinct character, architectural style, renowned artists and political history, as well as its own gastronomy. The first stop is Venice, the small, independent republic that became known as 'La Serenissima' and ruled the Mediterranean basin through the art of commerce, before becoming well-known for art itself. Its lagoon location is its most remarkable feature, with the canals, Carnival and gondolas making it the legend it is today. It's then off to Florence, which led its region and then the entire West into an unprecedented cultural and philosophical revolution - the Renaissance.
Florence owes a lot to the de Medici's, and vice versa. It is well-known for its stone, marble and paintings, which have made the Tuscan capital a global star. Finally you'll head to Rome, the centre of the ancient world for centuries, home to relics which will fascinate adults and children alike.
We seek to offer truly authentic experiences, giving a deeper level of understanding than the usual tourist routes and tours. As you float along the Venetian canals, you'll discover the ancient ties between Venice and music in the company of a private, music-loving guide, before taking some little-known routes around the Doge's Palace, the epicentre of Italian aristocratic power. In Florence, you'll learn just how important the de Medici's were as you discover Pitti Palace and its treasures, accompanied by a knowledgeable guide. The rest you can learn about by using your priority pass to the Grande Museo del Duomo, which you can freely explore at your own pace. You can do the same in Rome, with the help of your priority passes to the Colosseum and Roman Forum. You'll travel between each city by train, which is the best way of combining rest and scenic views.
Route
Everything is 100% tailored to you
Your flight from London to Venice will take just over two hours, and upon arrival you will be privately transferred to your hotel, where you will stay for three nights. Enjoy some classic Italian fare for dinner before turning in for a good night's sleep, ahead of your upcoming action-packed holiday.
Today you will head out to follow the trail of legendary music sites across the city. The tour, which is led by a private guide, will take you around La Pieta church, the Ridotto Theatre and La Fenice opera house. Revealing five centuries of a rich and fascinating musical history, it's an excellent cultural introduction to Venice.
The secret passes of the Doge's Palace are on today's agenda. You will be heading out on a group tour which illuminates the city's civil and political history, organisation and justice structures. From the courtyard of the Palace and the prison to the Ufficio del Cancelliere Grande, this comprehensive tour will provide you with a better understanding of the importance of the city's centre of power. For a spot of art, you can head out and see Venice through the eyes of a professional photographer or go on a tour of Murano and Burano islands, which specialise in glassware and lace respectively.
DAYS 4 & 5
VENICE - FLORENCE
Today you will be privately transferred to the station to catch a train to Florence, where you will then be privately transferred to your hotel for the next three nights. Your itinerary in Florence includes a priority pass to the Grande Museo del Duomo, which includes Florence Cathedral, Brunelleschi's Dome, Giotto's Bell Tower, the Baptistery of St. John, the Crypt of Santa Reparata and the Museum of Opera of Saint Maria of Fiore. Each of the monuments has retained the Florentine Gothic style, favouring horizontal lines and large spaces. Your tickets will allow you to skip the queues, so you won't have to worry about tourist crowds.
Today you will explore Pitti Palace and the treasures of this royal residence, with a private guide. Situated in Oltrarno and bordering the beautiful Boboli Gardens, the palace symbolises the power of the de Medici family. The Palatine Gallery is its real gem, which also houses one of the most remarkable collections of Italian paintings in Florence, with works by Lippi, Raphael, Titian, Caravaggio, Rubens, Murillo, Van Dyck and Canova.
DAYS 7 to 9
FLORENCE - ROME
Today you will be privately transferred to the train station where you will catch a train to Rome, before being taken to your hotel for your final three nights. When in Rome, a tour of this ancient city is a must. Head out with a local guide to explore all the tourist hubs and hidden gems that Rome has to offer.
We can also include priority pass tickets to the Colosseum and Roman Forum. These ancient Roman treasures are located next to each other which is super handy for exploring at your leisure. Two millennia after its construction, the Colosseum continues to fascinate, fuelling both scientific literature and childlike fantasies. Next door, the Forum recounts the long political and religious history of Rome through its multiple layers. Once you are all historied out, you can indulge in some classic Roman cuisine at one of the city's many world class trattorias.
DAY 10
ROME - RETURN FLIGHT
Your adventure through the trifecta of Italian cities sadly comes to an end today. You will be privately transferred to the airport for your return flight back to London.
A la carte
Venice through the eyes of a photographer
A professional photographer who knows Venice like the back of their hand. For three hours, your guide will lead you through some of the city's must-see sights and some of the more intimate and off-the-beaten-track places, so that you can capture your journey in images.

Option




Private tour of Murano and Burano
Your guide invites you to discover a different lagoon; the one around Murano and Burano islands. Murano specialises in glass, and Burano in lace, both with unparalleled craftsmanship.

Option




Florence through its love stories
Florence's most beautiful love stories are the main theme for this visit so you can appreciate Renaissance masterpieces from a different perspective. Mythology, literature and history reveal the faces of love and its many nuances. Streets, squares, statues, fountains and palaces inhabited by famous couples - everything in Florence tells a love story.

Option




Private Roman cooking lessons
The experience begins with a journey through Trastevere market or Campo dei Fiori, with their artisanal stalls and grocery stores where you can buy the ingredients you need before joining the kitchen of a local family home, not far from the market. Then you'll begin preparing a recipe under the watchful eye of the masters of the house, Sylvia and Paulo, who are restaurant owners. You'll end the morning by tasting the meal you have prepared with them.

Option
A Rough Idea of Price
Dependent on season, accommodation and activities
The cost for this trip starts from £2,830 per person. The final cost of the trip depends on the way we tailor it especially for you. The final cost varies according to several factors, which include the level of service, length of trip and advance booking time. The exact price will be provided on your personalised quote. The average starting price for this trip is £3,255 per person.
International flight to Venice, returning from Rome
Airline taxes and fuel surcharge
Private transfers included in the itinerary
Train from Venice to Florence, and Florence to Rome
Three-night stay in Venice in a deluxe double room with canal view and breakfast
Three-night stay in Florence in a deluxe double room with breakfast
Three-night stay in Rome in a superior double room with breakfast
Venice music tour with a private guide
A visit to the Doge's Palace through its secret passages with a private guide
Priority pass for the Grande Museo del Duomo
Tour of the Pitti Palace in Florence, with a private guide
Exploring Rome in private with a local who speaks your language
Priority passes for the Colosseum and the Roman Forum
Our local Concierge service
A few of the benefits of travelling with us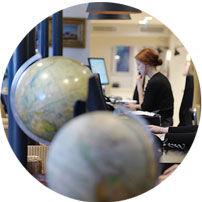 Get in touch
Our experts have the inside track on the destinations they sell and will tailor-make a holiday to your unique requirements.
Contact one of our Italy specialists