Itinerary Highlights
Accompanied by a local guide, set off on wildlife watching excursions into Abruzzo National Park
Spot wolves and Mariscan brown bears in their natural habitat
Visit the ancient fortified town of Villalago, one of Italy's most beautiful villages
Lace up your walking boots for a high-altitude hike with glorious mountain views along the way
Enjoy an overnight stay in a remote mountain refuge
Stay in a characterful property in the heart of the medieval hilltop town of Santo Stefano di Sessanio
Hike up to Rocca Calascio - the highest fortress in Italy's Apennines mountain range
Try your hand at traditional crafts with a bread making workshop and weaving course
Contact one of our Italy specialists + 44 (0) 20 3958 6120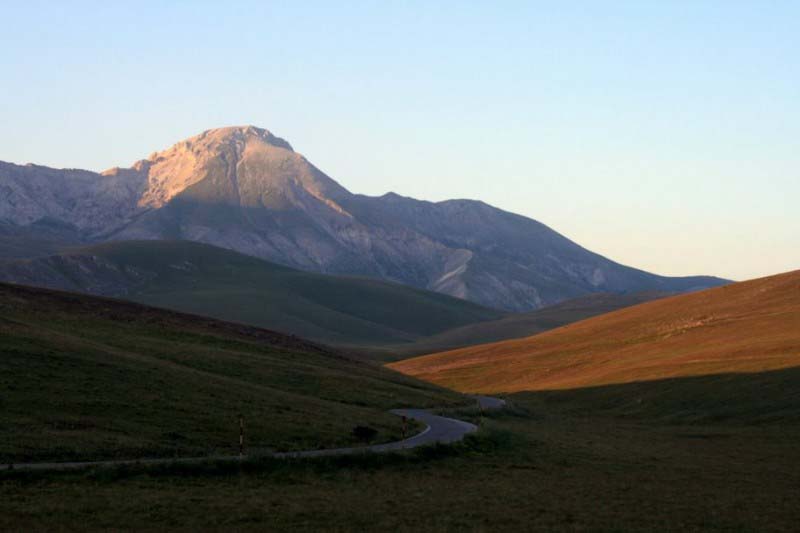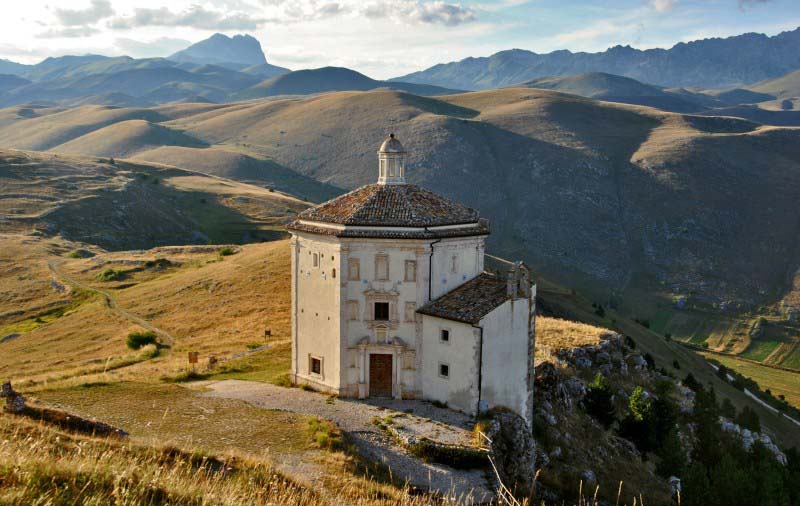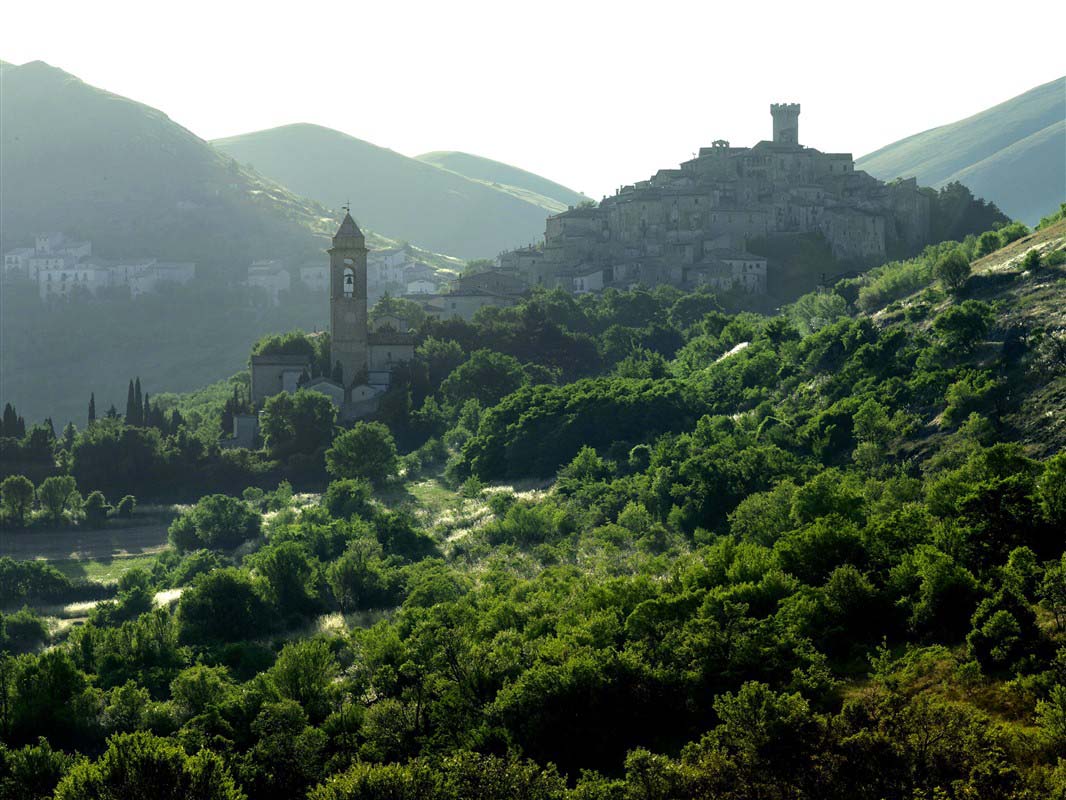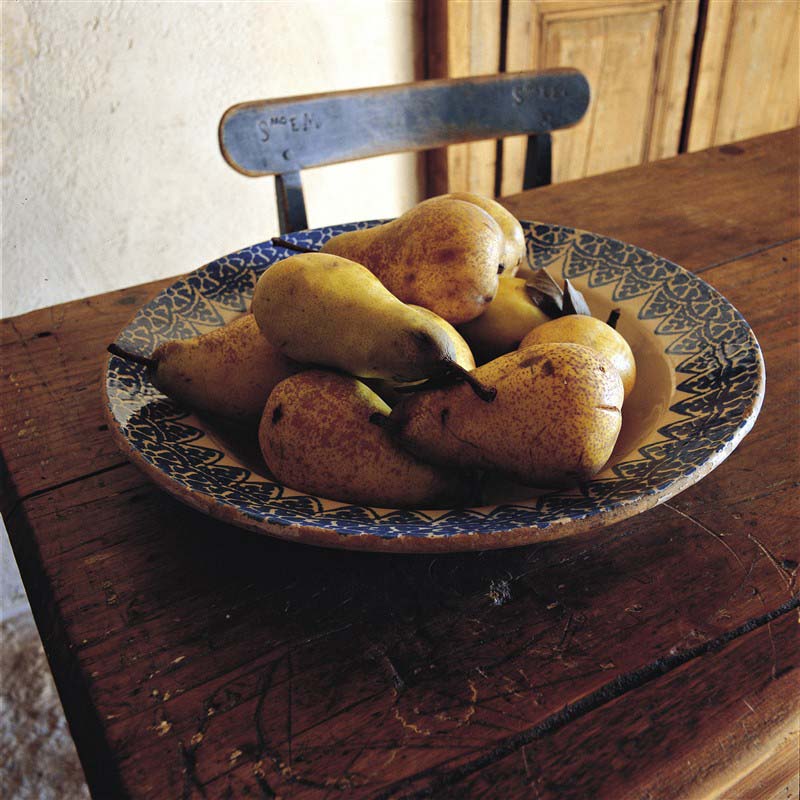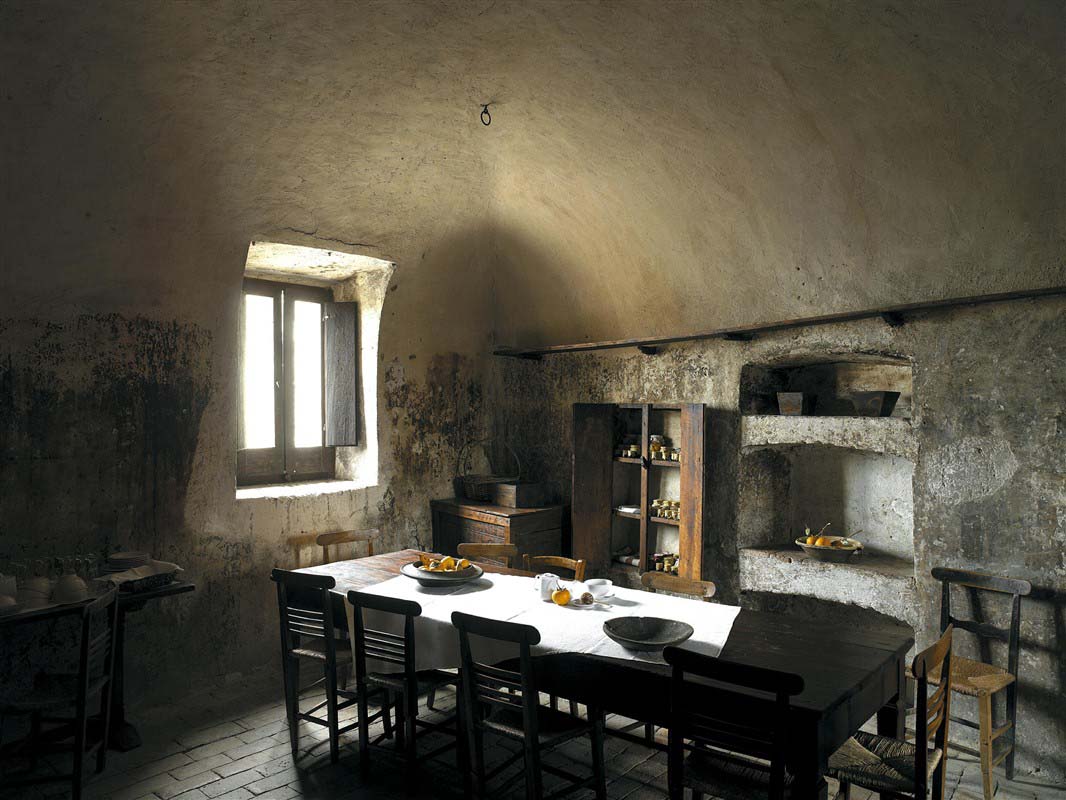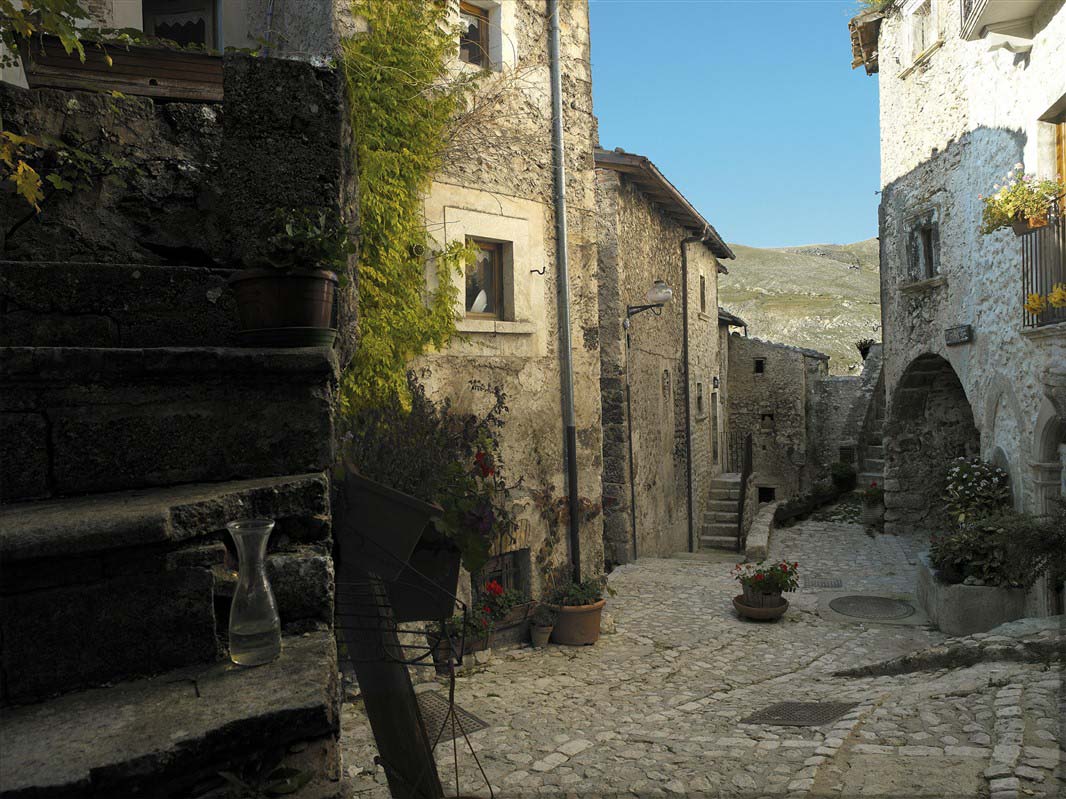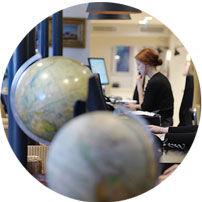 Explore Italy's hinterland and encounter its wonderful wildlife on this eight-day trip that takes you from Abruzzo National Park to Santo Stefano di Sessanio town. Accompanied by knowledgeable local guides, soak up the raw beauty of the region and learn about rewilding efforts to protect endangered wildlife species.
Route
Everything is 100% tailored to you
DAY 1
International Flight
Your Italy wildlife watching holiday begins today with a two-and-a-half-hour direct afternoon flight from London to Rome. On arrival, you will be met at the airport and transferred to your hotel in the picturesque town of Pescasseroli, a two-and-a-half-hour-journey away by car. Your accommodation for the night is a characterful hotel set within peaceful gardens, far from the tourist trail.
You'll have the chance to unpack and settle in before setting off at sunset to observe the wildlife in the nearby Abruzzo National Park, accompanied by a knowledgeable local guide. Home to approximately 60 mammal species and 300 different bird species, the park is teeming with life. You'll have the chance to spot everything from deer and wolves to bears and wild boar, so keep your eyes peeled and your camera at the ready.
Return to your hotel for a delicious dinner and an early night ready for a jam-packed day tomorrow.
DAY 2
Wildlife Watching & Villalago Tour
Today, on the first full day of your Italy wildlife watching holiday, you will be setting off at sunrise for another wildlife watching session with a local guide. Some of the park's most representative species include the Abruzzo chamois, critically endangered Marsican brown bears and golden eagles. Though elusive, you may be lucky enough to catch sight of these amazing creatures while venturing deep into the forests with your guide. Along the way, you'll have the opportunity to learn about the rewilding efforts in the area and the close connection between the local communities and the natural surroundings.
Return to your hotel for a late breakfast before being transferred by car to Villalago, a journey that takes approximately one-hour-and-20-minutes. Considered one of the most beautiful villages in Italy, Villalago is an ancient fortified town perched high on the hillside surrounded by craggy mountains, deep valleys and the heart-shaped Lake of Scanno. You'll be given a tour of the town and its surroundings by a member of Salviamo L'Orso, an organisation that works to protect the Marsican brown bears in the area.
Refuel with a delicious lunch in a local restaurant before being driven back to your hotel for dinner and a well-earned early night.
Wake up bright and early again today for another full day of wildlife watching, beginning with another sunrise excursion with your guide. Return to your hotel for breakfast and a chance to relax before lacing up your walking boots for a stunning walk along a wild valley with more opportunities to spot the area's species and check a camera trap for any wildlife shots that may have been captured by motion sensor.
Come evening, you'll be taken to a remote mountain refuge where you'll spend the night. This is a real highlight of your Italy wildlife watching holiday with the chance to be at one with nature as you cosy up in the simple yet comfortable lodge, tuck into a delicious dinner with local produce and fall asleep to the sound of howling wolves.
Tuck into a hearty breakfast in the refuge this morning and enjoy the peace and quiet of the remote surroundings before departing for a high-altitude hike with your guide. The route takes you through dramatic plateaus once populated by wandering shepherds and immerses you in spectacular scenery with views over knife-edged mountains including the Gran Sasso d'Italia - the highest peak in the Apennines - the snow-topped Mount Velino and the Majella Massif.
Along the way, you'll have more opportunities to spot the wild boars, bears, wolves and golden eagles that call this area home, so make sure to keep an eye out while you're exploring today.
In the evening, you'll be transferred to your hotel in the tranquil town of Bisegna where you'll have the chance to rest and refuel with a tasty dinner
DAY 5
Santo Stefano di Sessanio
After breakfast at your hotel this morning, you'll be transferred one-hour-and-40-mintes to the medieval hilltop town of Santo Stefano di Sessanio. Your base for the next three nights of your Italy wildlife watching holiday is a beautiful boutique hotel with atmospheric interiors, crackling fireplaces and a romantic candle-lit restaurant where you can feast on traditional Abruzzese cuisine.
We've left the afternoon free for you to enjoy at leisure. Take the time to wander the town's whimsical winding streets and admire the crumbling buildings and peaceful squares.
DAY 6
Hike to Rocca Calascio
Lace up your walking boots again today ready for a one-hour hike up to Rocca Calascio, a mountaintop fortress which is one of the oldest forts in Italy. Perched high on a hill at an elevation of almost 4,800ft, Rocca Calascio is the highest fortress in the Apennines - a wonderfully dramatic site to visit. You may even recognise it from several scenes in movies including Ladyhawke, The Name of the Rose and The American.
Return to Santo Stefano di Sessanio this afternoon for dinner in your hotel or at one of the rustic restaurants in town - we can recommend the best places to taste the tasty local fare.
DAY 7
Try Your Hand at Traditional Crafts
Today, for the penultimate day of your Italy wildlife watching holiday, you will get the chance to try your hand at some wonderful traditional crafts. The first item on the agenda is a bread making workshop with a local resident. Under their watchful eye, you will help to prepare the mixture for pizza and bread using traditional wooden instruments before cooking it in an authentic wood-burning oven which dates back to the 16th century. Next, you will take part in a weaving course where you will have a go at making cloth using ancient techniques.
Sadly, today is the final day of your Italy wildlife watching holiday. You will be collected from your hotel in Santo Stefano di Sessanio and driven just over two-hours back to Rome in plenty of time to catch your direct two-and-a-half-hour flight home.
A Rough Idea of Price
Dependent on season, accommodation and activities
The estimated cost for this trip is £2,500 to £3,530 per person. The final cost of the trip depends on the way we tailor it especially for you. The final cost varies according to several factors, which include the level of service, length of trip and advance booking time. The exact price will be provided on your personalised quote. The average price for this trip is £2,940 per person.
A few of the benefits of travelling with us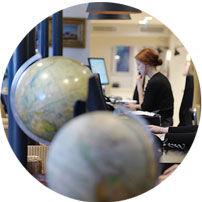 Get in touch
Our experts have the inside track on the destinations they sell and will tailor-make a holiday to your unique requirements.
Contact one of our Italy specialists