Itinerary Highlights
Gain an insider's insight into Havana on a walking tour with a local
Visit Fabrica de Arte Cubano, the city's uber-cool cultural centre
Get behind the wheel of an iconic classic car for an evening cruise around the city in style
Experience Havana's vibrant nightlife while touring its bars and Salsa clubs
Head to Tarara beach armed with a picnic for a laid-back beach day
Contact one of our Cuba specialists + 44 (0) 20 3958 6120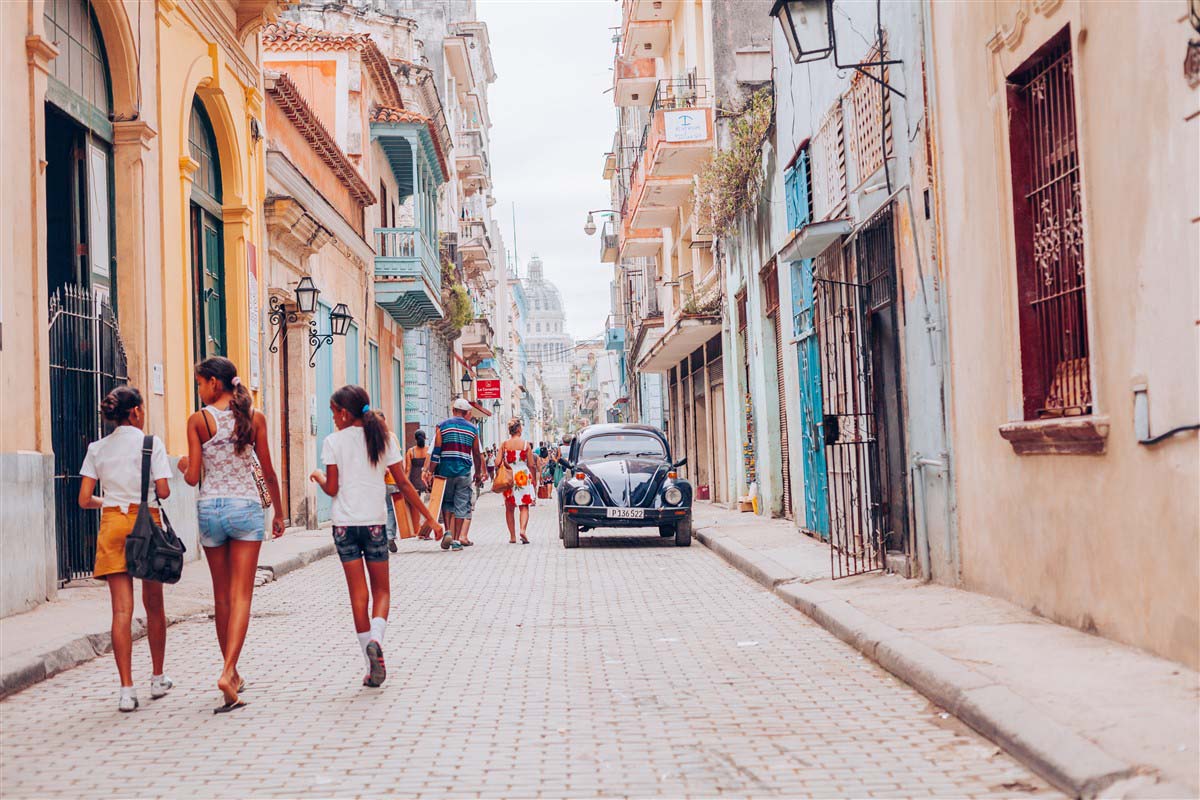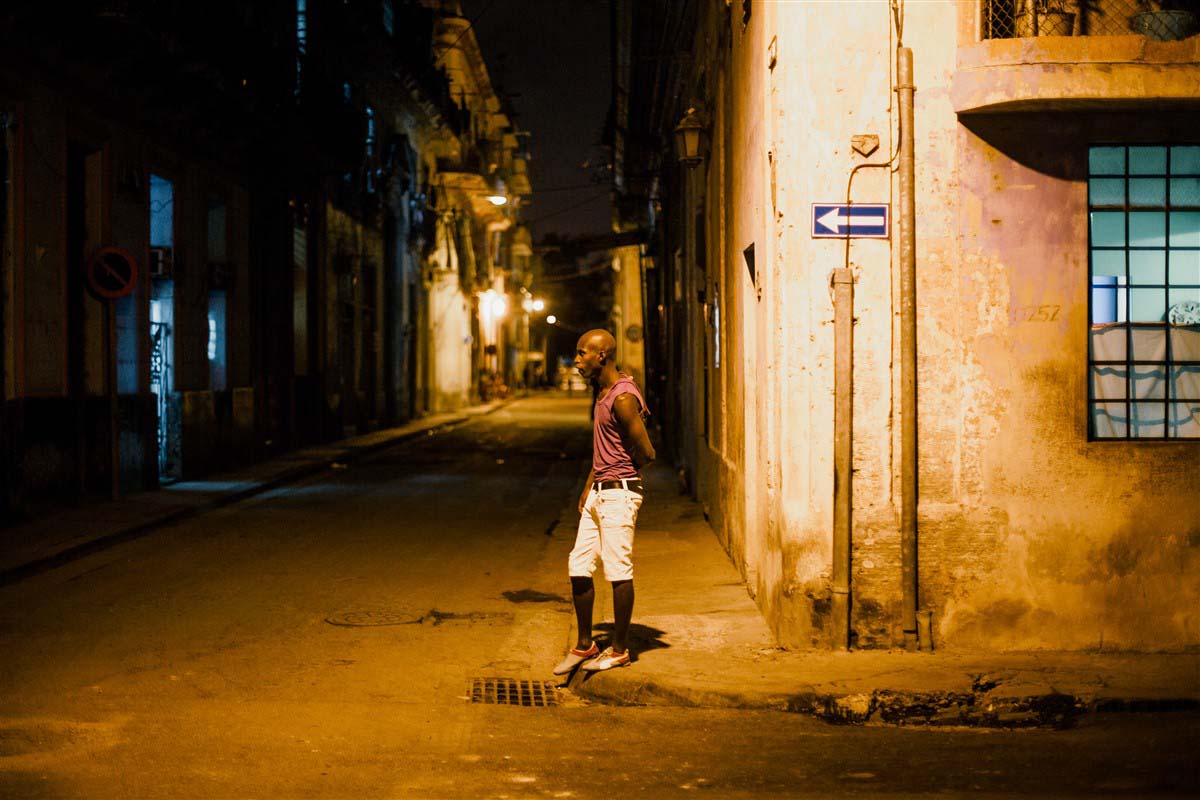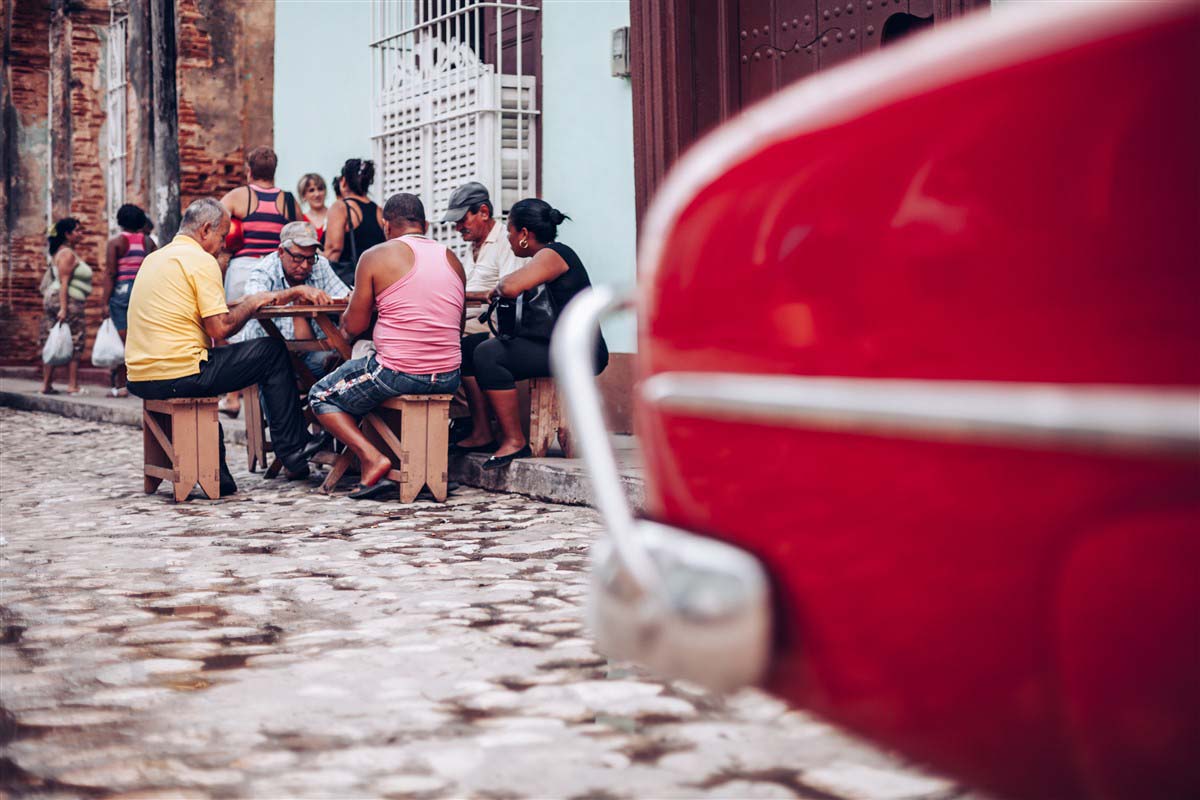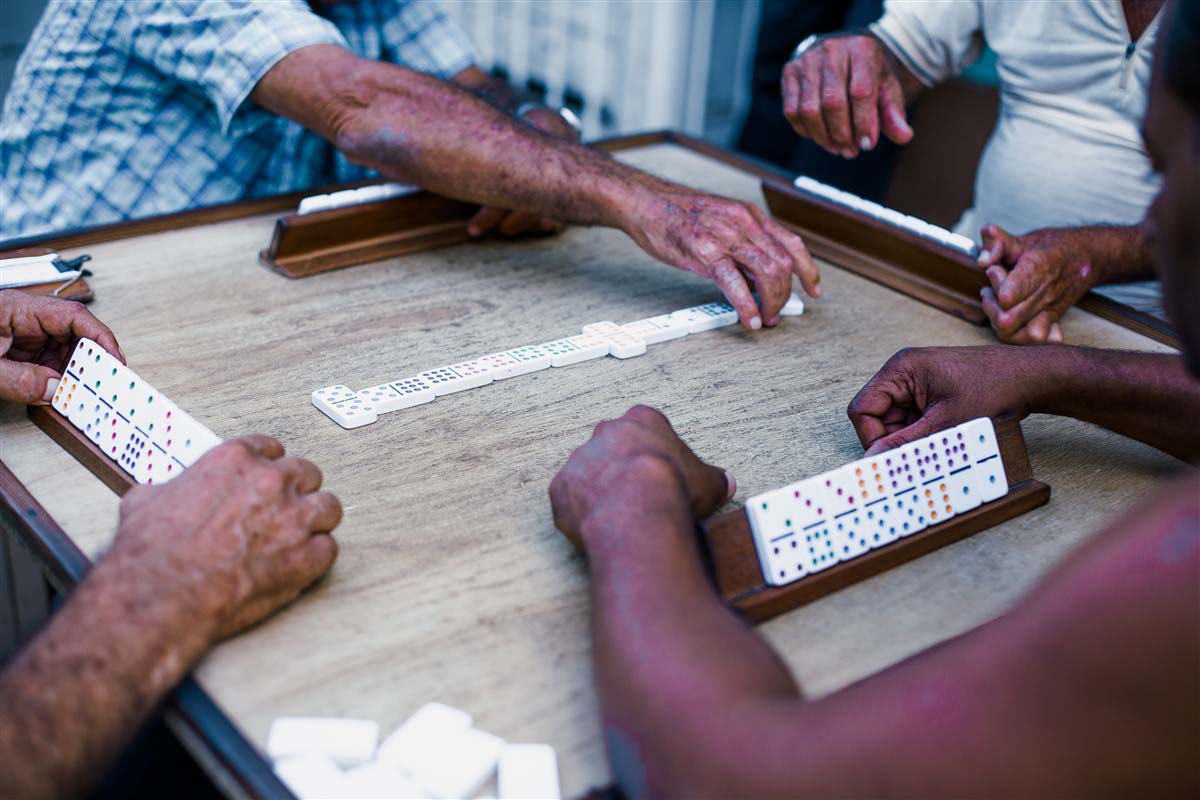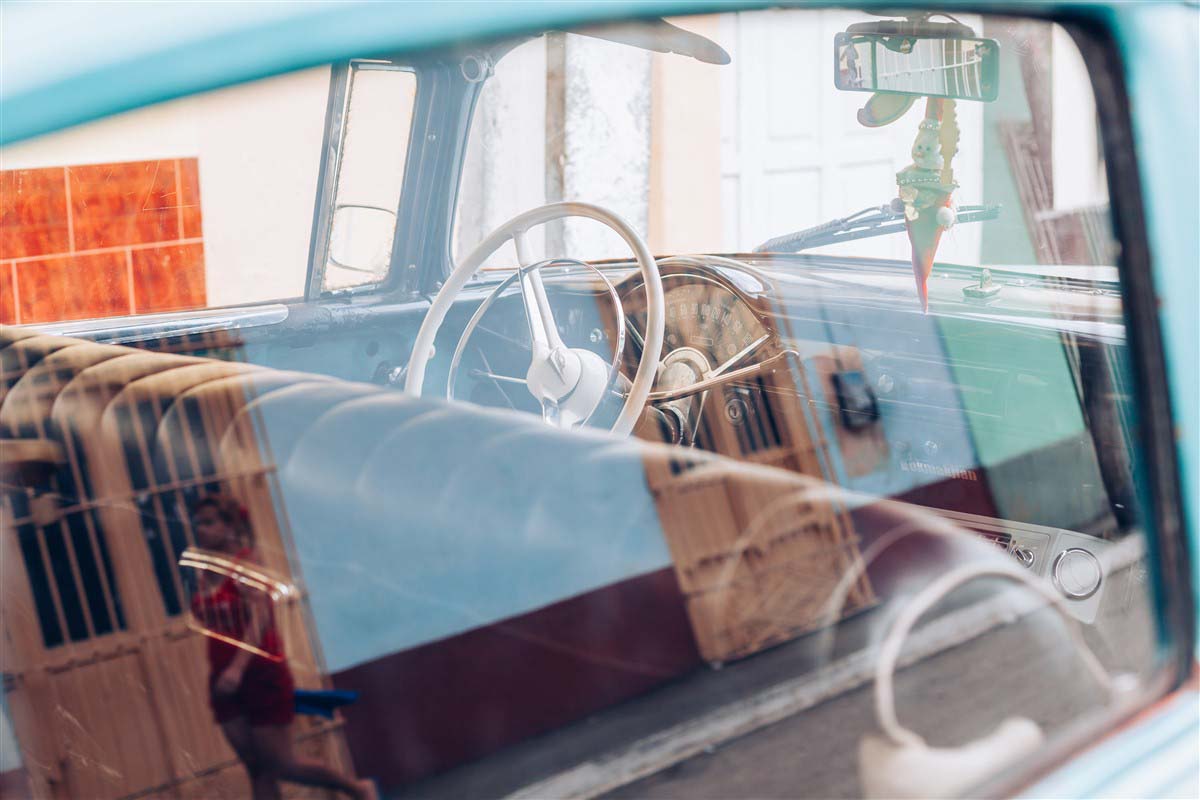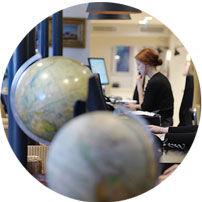 This five-day tailor-made Havana holiday immerses you in Cuban culture with walking tours, classic car cruising and a laid-back beach day. Spend time with a local to gain an insight into everyday life in the city and experience it for yourself while enjoying the vibrant nightlife.
Route
Everything is 100% tailored to you
DAY 1
International Flight
Pack your bags and head to the airport today ready for your tailor-made Havana holiday. After being fast-tracked through security, relax in the airport lounge before catching your direct, ten-and-a-half-hour flight, touching down in Cuba in the early afternoon. On arrival, you will be privately transferred in a classic 1950s car to your hotel where you will be staying for the next three nights of your trip. Located in Vedado, Cuba's leafy residential district, your property is a casa particular, a converted family home with just a handful of bedrooms, giving you an authentic insight into life in the city.
After your long flight, we've left the afternoon free for you to rest, relax and enjoy a lovely homecooked meal before bed.
DAY 2
Guided Tour of Havana
Today, on the first full day of your tailor-made Havana holiday, set off for a guided tour of the Cuban capital. Accompanied by a local guide, who'll give you an insider's insight into life in Cuba, you'll delve into the city's colourful neighbourhoods, vibrant markets and hidden-away back streets. On the tour, you'll get to see everything from atmospheric abandoned theatres, where young musicians rehearse, to artists' studios bursting with creativity. One of the highlights of the tour is a visit to the National Ballet School - the largest in the world - where we may just be able to organise for you to watch the dancers practice.
As you explore, you will have the opportunity to discuss the intricacies of everyday life in Havana, a rare chance to peek behind the curtain and see the city through the eyes of one of its inhabitants.
Come sun down, you'll find another highlight to your day - a trip to the Fabrica de Arte Cubano, the city's uber-cool cultural centre where everyone from musicians and painters to designers and makers come together to share their art. After you've spent plenty of time immersed in this cultural and artistic hub, you will have the chance to see a different side of Havana, as our clued-up local Concierge recommends the best restaurants and bars for you to visit and experience the infectious joie de vivre of Habaneros (Havana residents).
After getting your bearings yesterday and last night, we've left today free for you to explore at your own pace. We recommend setting off on foot to see more of the city's sights. Delve into colourful art galleries, fascinating museums and cool cafes and leave it to us to find you the best spot for a long lunch to appreciate the city's fledgling foodie scene.
Come evening, we've arranged for you to cruise around the city in style in a vintage car - a relic of pre-revolution Havana. Home to hundreds of iconic cars from the 1950s, Cuba is the place to get a taste of the good life while exploring behind the wheel of a classic car - an experience that is guaranteed to be one of the highlights of your tailor-made Havana holiday.
Continuing in the spirit of complete cultural immersion, you'll then head to a bar in the city's historic district to taste a real mojito before diving into Havana's spirited nightlife. Last night was just a taster, so spend tonight sipping your way through cocktails in rooftop bars, gazing at hypnotic salsa dancers in a downtown club (and then giving it a go yourself), and wandering through sultry streets filled with Art Deco buildings and colourful colonial houses. Our Concierge is on hand again to point you in the right directions.
DAY 4
Beach Bliss and Home Time
For the final day of your tailor-made Havana holiday, escape the hustle and bustle of the city and catch the sun on Tarara beach, a palm-tree lined stretch of sand that looks like it's straight out of a postcard. Just east of the capital, Tarara is the ultimate place to slow it down, disconnect, and indulge in the good life for an afternoon. We've organised private transfers between your hotel and the beach, a bounty of beach essentials and a tasty picnic lunch, so all you've got to worry about is catching a tan before you catch the plane home.
In the evening, you will be transferred to the airport for your direct, overnight flight home, a journey that takes approximately 10-and-a-half-hours.
Your flight arrives in London in the early morning.
A Rough Idea of Price
Dependent on season, accommodation and activities
The estimated cost for this trip is £1,755 to £2,340 per person. The final cost of the trip depends on the way we tailor it especially for you. The final cost varies according to several factors, which include the level of service, length of trip and advance booking time. The exact price will be provided on your personalised quote. The average price for this trip is £1,950 per person.
A few of the benefits of travelling with us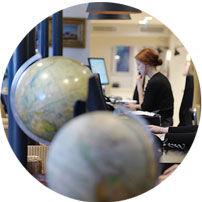 Get in touch
Our experts have the inside track on the destinations they sell and will tailor-make a holiday to your unique requirements.
Contact one of our Cuba specialists