Itinerary Highlights
Explore World Heritage sites in Havana, Cienfuegos and Trinidad
Two getaways to the beach to taste Caribbean delights and another in the Vinales Valley
Behind the scenes in Havana, night tours in old, American cars, salsa lessons, riding: it's all planned
Smartphone app, local Concierge service, and all our usual additional services.
Contact one of our Cuba specialists + 44 (0) 20 3958 6120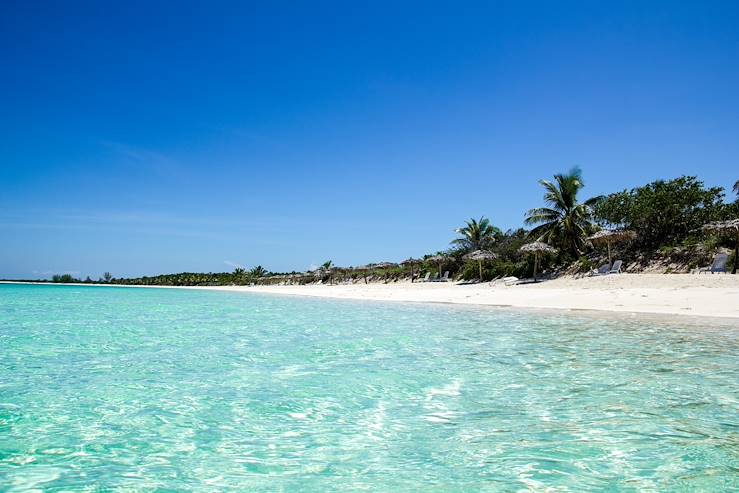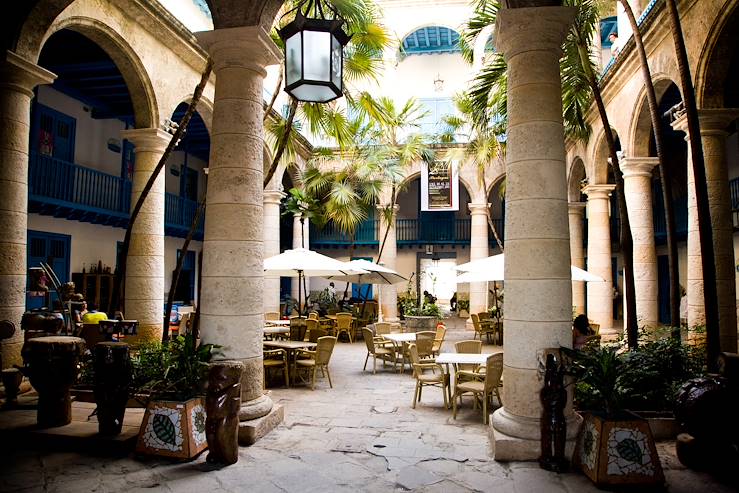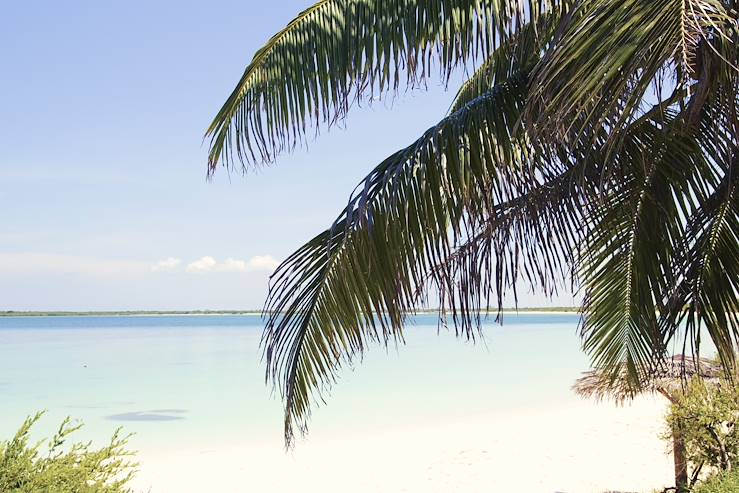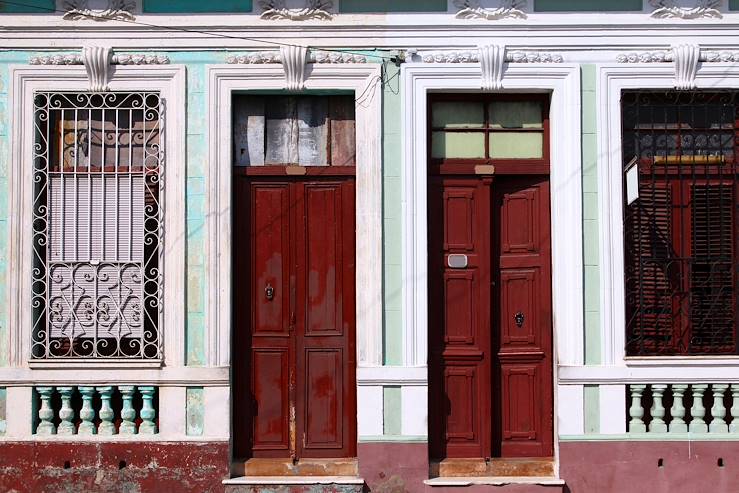 COLONIAL CITIES, MOGOTES AND WHITE SAND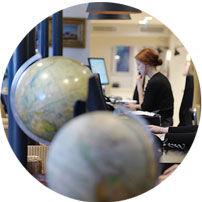 Havana
. Between Plaza de Armas and Plaza de la Catedral, is the 16th century Spanish colonial centre: winding streets, convents, beautiful baroque houses, the decadent charm of the cracked facades and patios shaded by trees. The Capitol has tree-lined avenues and buildings names after the heroes of independence. On the Malecon there are vintage Chevrolets. On the Malecon there are Chevrolets, Cadillacs, Dodges, Pontiacs; these beautiful American cars are part of the landscape and contribute to its charm.
Vinales Valley
is a dreamlike landscape: the mogotes (karst limestone pinnacles) emerge from the mist. It is here that the best tobacco in the world is grown by the 'guajiros' who push ploughs hitched to oxen.
Cienfuegos
: on the patios,
the elderly take a nap in rocking chairs and there are people sitting and playing dominos on the streets. Trinidad, a colonial city jewel - colourful houses, cobblestone alleyways and wrought iron balconies. A few miles from Havana and Trinidad: postcard landscapes, palm trees and long, white sandy beaches fringed with turquoise water. Enjoy a mojito between dips in the sea: white rum, lime, mint leaves and crushed ice.


THE TRIP This itinerary
is designed so that travellers don't have to worry about a thing and don't miss anything essential. Assistance and priority clearance on arrival in Havana, private transfers for all trips: the logistics have been organised. In Havana, we stay in two different types of accommodation and neighbourhoods in order to have a multitude of experiences. In Cienfuegos and Trinidad, we have chosen a 'casa particular', these Cuban guest houses allow you to discover the island alongside Cubans and to appreciate its architectural diversity - it's a colonial house and a casa with a ranch feel to it. Included in the itinerary: several highlights, starting with a private architectural tour of Havana, then accompanied by a local to discover what goes on outside of the capital - and you will even meet a local VIP. A drive in a vintage American car.? It's a Cuban 'must-do' and even more exclusive in the evening. Here dancing is a way of life; an introduction to a local family is planned during a private salsa class. We'll explore the regions of Trinidad and Vinaleson foot and on horseback. Finally, spend two days at the beach - Playa Tarara near Havana and Ancon, not far from Trinidad. Take a break from the cities of Cuba and savour the sweet life that is the Caribbean, simple and light. Need a last-minute reservation or to pay for an unforeseen mishap? Our Concierge and his team can be reached at any time via the mobile that is provided.
Route
Everything is 100% tailored to you
Meet and greet at the airport, priority clearance and private transfer to Old Havana (Habana Vieja). Accommodation for two nights in the historic centre. In the heart of the Cuban capital, the hotel occupies the historic Manzana de Gomez building. It has been completely restored in a modern and stylish fashion, facing the Central Parque gardens and the great Alicia Alonso Theatre. The scale is impressive: 13ft to 16ft tall ceilings, bedrooms ranging from 430 square feet to 1600 square feet, the same as an entire block of houses... and the rooftop terrace with its large infinity pool, dining bar and stunning views of the city and rooftops. Also on site: a superb spa, a shopping mall on the ground floor sprinkled with upscale boutiques, lots of high-end bars and restaurants...
Included in the itinerary - Behind the scenes in Havana in the footsteps of one of the residents. Visit markets frequented by the locals; explore alleys and hidden corners - the contrasting and different neighbourhoods have many hidden surprises. Among them are artists' workshops and abandoned theatres where young musicians rehearse ... It's also an opportunity to discuss daily life in Havana and even to meet one of Cuba's famous faces - a jazz musician, dancer, choreographer, boxer and historian. Also included in the itinerary, tickets for the Fabrica de Arte Cubano (the Cuban Art Factory- or the FAC as the local like to call it). Over 7500 square feet, of industrial wasteland dedicated to alternative cultures, such as those in Berlin, London, and New York, where hip-hop, rock and electronic music concerts alternate with parades, contemporary art exhibitions, and performances. Opened in the last few years, the FAC has established itself as a symbol of cultural renewal in the capital. It is also the meeting place for much of Havana's nightlife. For travellers who are tired of the rhythms of Buena Vista Social Club (however seductive they are), head to the place where you can meet Cuba's young artists.
We then move to another neighbourhood and accommodation to see another side of the capital Head to Vedado, where we'll spend three nights in a charming two-storey guesthouse - one of the most refined in the city. The decor is by Havana artists and enhanced by fifties furniture. It is light, comfortable and offers a perfect view of the garden. The rooms are clear, spacious and cleverly designed. In the lounge area of the upstairs suites or on the terraces, guests will discover that they are in the heart of the city.
Included in the itinerary - An architectural tour of Havana with a private guide. Baroque buildings rub shoulders with art nouveau masterpieces, colonial houses with an art deco feel, modern skyscrapers... A diverse composition of styles and eras that characterise the Cuban capital. Also planned: a private dance class. Having come into being between Puerto Rico and New York, salsa is Cuba's mainstream music: its origins draw on Cuban rhythms, such as the cha-cha-cha and mambo. It obviously takes a lot of practice to dance like the young, Cuban couples you'll come across in the clubs, but an introduction will allow us to pick up the basics and share the dancefloor with the regulars. Finally, we have scheduled a night trip in an old American car - a classic Cuban experience. In the 1950s there was an economic explosion in the United States which say huge growth in the automotive industry. At the time, Cuba was the holiday destination for many Americans, who had a second home there. In 1959, the year of the revolution, there were 300,000 American cars on the island, some of which remain today. Chevrolet, Cadillac, Dodge, Pontiac, De Soto: these American classics are part of the landscape here. Cruising through Vedado, along the Malecon or Almendares Park in the back of one of these beautiful American cars gives a whole different view of the capital of the Antilles...
DAY 5
Havana - Tarara Beach - Havana
Included in the itinerary - A day at Tarara Beach. Located to the east of the capital, this beautiful sandy beach allows us to relax, far from the frenzy of Havana. A day for time out and to savour the dolce vita by the Caribbean Sea. Private transfers, beach equipment and a picnic lunch has been planned.
DAY 6
Havana - Cienfuegos
Private transfer to Cienfuegos (about a one-and-a-half-hour drive) - a dense rainforest, a savannah with palm trees and on the outskirts of Cienfuegos there are extensive sugar cane plantations. Overnight accommodation in a colourful and renovated casa particular, combining colonial style with old objects and modernity for an inspired result. The rooms are each decorated according to a theme, from Russia to Cubism. Enjoy the personal service given by the owners and the nice location of the house, not far from the centre of Cienfuegos. The city was founded in 1819 under Spanish rule. It was an important trading centre for sugar cane, tobacco and coffee and has a rich colonial architectural heritage.
Must-see :The Government Palace, San Lorenzo School, the old high school and the diocese.
DAY 7
Cienfuegos - Trinidad
Included in the itinerary - Discover the Guanaroca lagoon with a private guide. This mangrove situated in a protected nature reserve is home to a wide variety of birds such as tocororos (the Cuban national bird, that bears the colours of the flag), hummingbirds, pelicans, bobitos (these small birds are known for their slow pace and laziness) and most importantly almost two hundred flamingos. Walking and boating in the lagoon is the ideal way to watch migratory birds land and, depending on the time of year, it's possible to see pink flamingos.
Private transfer to Trinidad (approx. one-and-a-half hours): we will stay for three nights at the gates of the city in a house surrounded by a ranch and a quiet garden with a flowery patio, vegetable patch, and a shaded terrace. The location stands out with its ranch feel and comfortable rooms. The last ones, eight in total, are organised as suites and extended from a small terrace where we can enjoy a delicious breakfast.
Included in the itinerary - Riding around Trinidad, leaving from your accommodation. On the walk: see the valley of Los Ingenios and its finca (estate house), where you taste sugar cane juice, see the Hoyo del Pilon waterfall located in the Escambray mountain, go swimming and enjoy lunch in a ranch.
Things to see and do in Trinidad - Stroll through the Plaza Mayor, an eloquent testimony to the past, visit the Romance Museum to get a glimpse of the luxury in which families lived during the colonial period: marble, bohemian glassware, Spanish ceramics... - and if you want music and dance, go for a drink at Casa de la Trova.
DAY 9
Trinidad - Ancon beach - Trinidad
Included in the itinerary - A day at Ancon Beach. Just over nine miles from Trinidad is a beautiful and sandy beach on the Ancon peninsula - it's a getaway to once again enjoy the sweet, Caribbean way of life. Private transfers, beach equipment and a picnic lunch are planned.

DAYS 10 & 11
Trinidad - Havana - Return flight
Private transfer to Havana and then an international flight home. Overnight flight, arriving the next day.

A la carte
HIKE IN THE TOPES DE COLLANTES NATURAL PARK
Explore the heights of Trinidad, in the Escambray mountains where the magnificent Topes de Collantes Natural Park has become a paradise for novice and experienced hikers. A huge forest rising to 2275ft, it was once used as a refuge by the Che Guevara-led rebels during the 1958 revolution and the anti-Castro rebels, the park offers a superb sample of Cuba's natural richness. No less than 42 square miles to walk in the shade of lush vegetation. The coffee trees, eucalyptus, bamboo trees, palm trees, pine trees and orchids all share the forest with many animals, mainly birds that are commonly found on the island - including wild parakeets. Accessible to all, the El Cubano trail crosses the nature reserve between hills, waterfalls and rivers with crystal clear waters - a refreshing swim in the natural pool is a great reward! Elevation: 490ft - Distance travelled: almost two miles.
Optional - Departing from Trinidad


A FEW MORE DAYS -
CAYO LEVISA This trip already includes two full days to enjoy the pleasures that the beach has to offer. Those who wish to spend a few days by the sea can leave their suitcases at Hotel Cayo Levisa which is located on a small paradise-like island. A hidden refuge in the mangrove, far from the large tourist resorts and situated on a small island of white sand that stretches almost two miles. It is one of the most beautiful beaches in the region with fine sand and lined with coconut trees. Laze about, catamaran trips, snorkelling or diving on the nearby the coral reef.
Optional
A Rough Idea of Price
Dependent on season, accommodation and activities
The estimated cost for this trip is £3,400 to £4,200 per person. This trip is tailor-made to your exact specifications so prices will fluctuate. The cost varies according to several factors, including level of service, duration of the trip and how far in advance you book. The final cost will vary according to several factors, including the level of service, length of trip and advance booking time. The exact price will be shown on your personalised quote. The average price for this trip is £3900 per person.
Return flights to Havana with a scheduled airline
Airline taxes and fuel surcharge
Priority clearance through customs, welcome and airport assistance on arrival in Havana
Easy access to foreign exchange on arrival in Cuba
Private transfers included in the itinerary
Two-night stay in Havana's historic centre in a junior suite with breakfast
Three-night stay in Havana's Vedado district in a double suite with breakfast
Overnight stay in Cienfuegos in a casa particular, in a double room with breakfast
Three-night stay in Trinidad in a casa particular, in a double suite with breakfast
Late check-out on the last day in Trinidad
Half a day with a local in Havana, including a meeting with a local VIP (jazz musician, dancer, choreographer, boxer or historian)
A half-day architectural tour of Havana with a private, specialist guide
A night-time drive in Havana, in a classic American car with a private guide
Entry tickets to the Fabrica de Arte Cubano (F.A.C.) in Havana
Dance class in Havana
A day tour of Vinales Valley, including hiking and riding with a private guide. A picnic lunch is also included
A day at Tarara Beach departing from Havana, including a picnic lunch
A half day exploring the Guanaroca Lagoon on foot and by boat with a private guide
A half day of riding around Trinidad with a private guide and lunch included
Day at Ancon Beach departing from Trinidad, including picnic lunch
An internet card (there is no 3G/4G and very localised Wi-Fi access
Our local Concierge service
A few of the benefits of travelling with us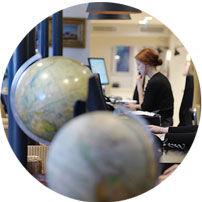 Get in touch
Our experts have the inside track on the destinations they sell and will tailor-make a holiday to your unique requirements.
Contact one of our Cuba specialists