Itinerary Highlights
Enjoy sunrise canopy walks to spot local birdlife
Be paddled down the river to observe and help black caiman conservationists
Visit the former home of the world's leading giant otter expert
Search for giant anteaters with the help of local cowboys
Explore the markets and history of multi-cultural Georgetown
Visit an Amerindian village to learn traditional handicrafts and skills
Contact one of our Guyana specialists + 44 (0) 20 3958 6120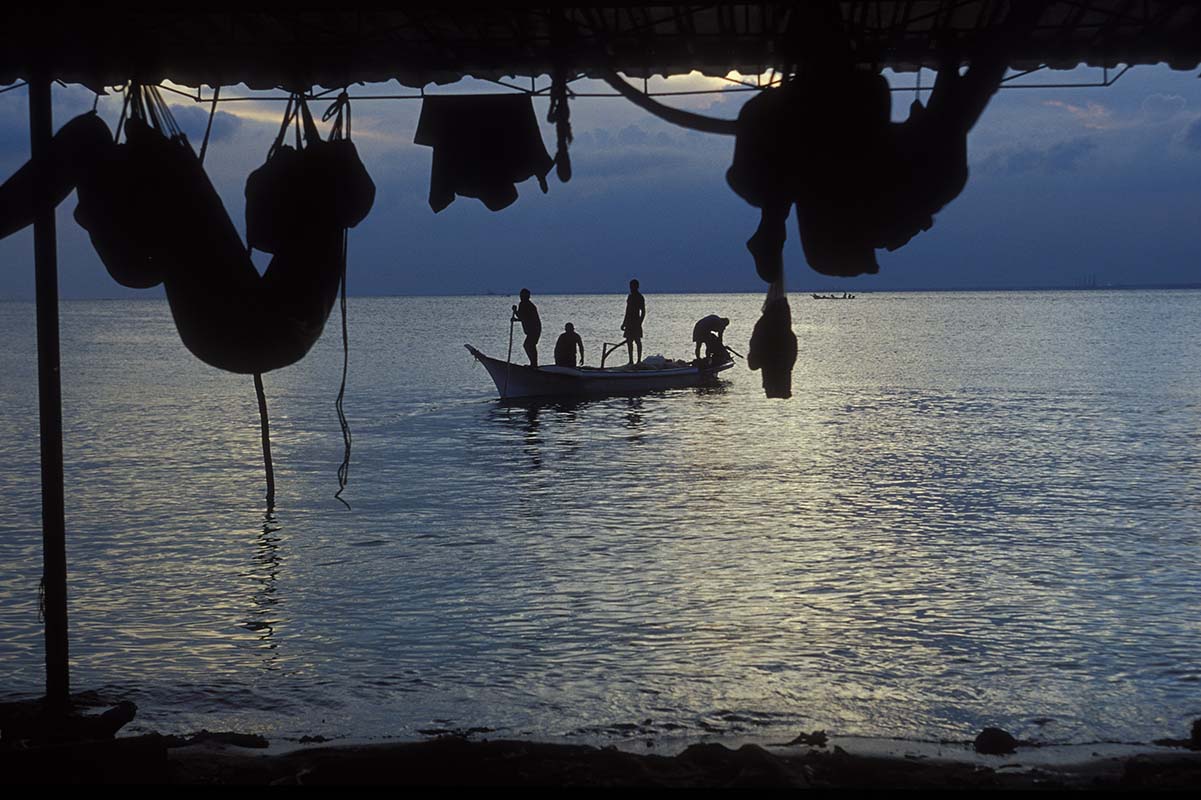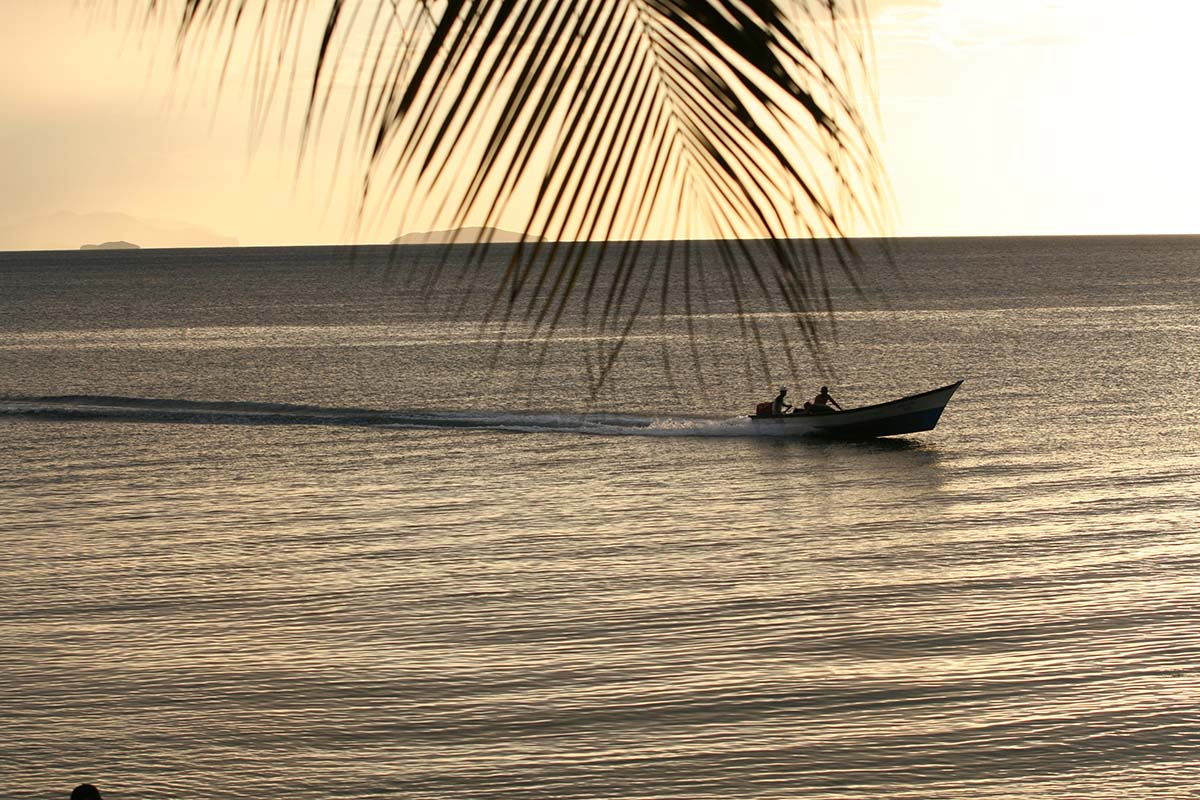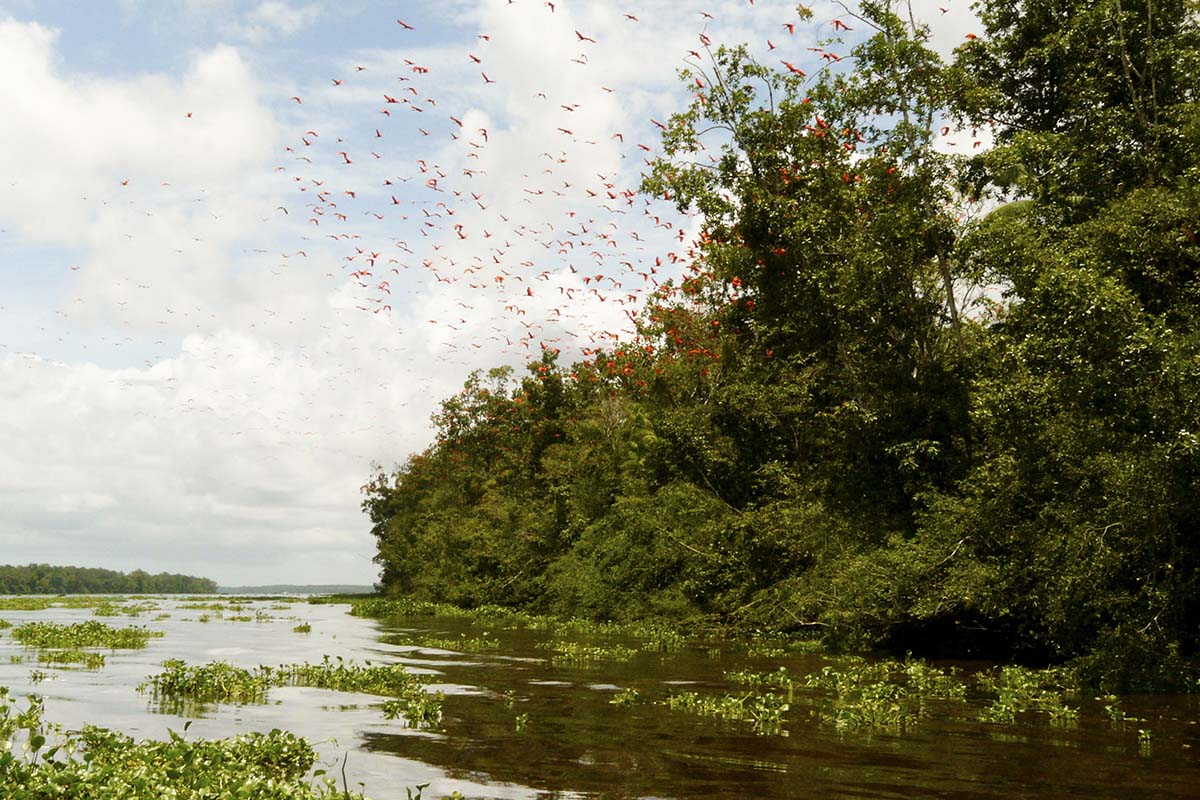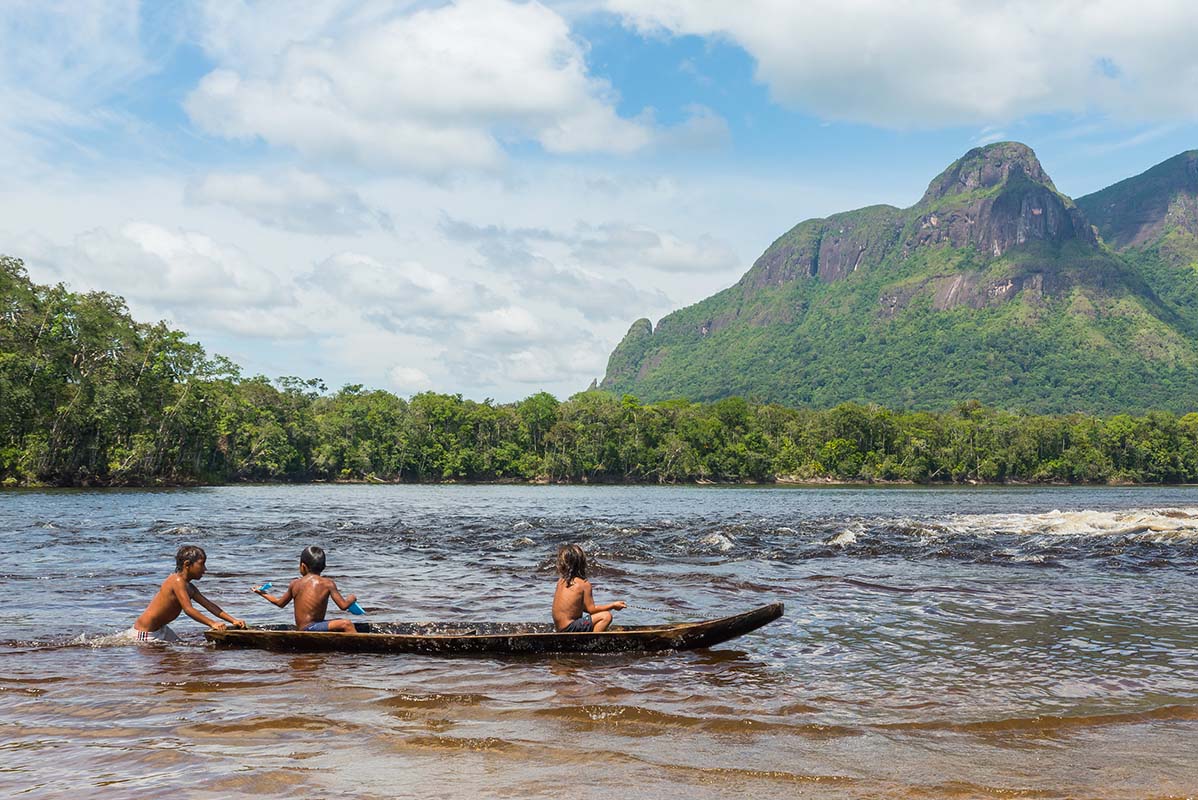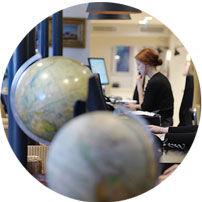 Explore the wildest of rainforest landscapes and savannahs spotting myriad animal species along the way on this two-week adventure in Guyana.
Route
Everything is 100% tailored to you
Your Guyana adventure begins today with a flight to the country's capital, Georgetown, via either Barbados and Trinidad, or New York. Your flight takes around 15 hours and, with the time difference, you'll arrive very late the same day. On arrival into Georgetown airport, make your way through customs to meet your driver for a private transfer to your centrally located hotel where you'll be staying for the next two nights.
This historic hotel was originally built in the 1840s as a house for the first Mayor of Georgetown. The pretty building has a long and romantic history including visits from British royalty to music royalty, and it is a wonderful insight into the colonial history of Georgetown and Guyana.
DAY 2
Wildlife and Waterfalls
Enjoy breakfast in Georgetown before you take a transfer to Eugene F. Correia International Airport for a short flight to Kaieteur Falls, the world's highest free-falling waterfall. Far from a boring transfer, this scenic flight takes you over both the Demerara and Essequibo rivers and hundreds of miles of tropical rainforest. When you arrive at the falls (which, at almost 750ft tall, are nearly five times the height of Niagara Falls), your guide can tell you the unique micro-environment that surrounds you, which is home to golden frogs (who live in the world's largest tank bromeliads here); the elusive cock-of-the-rock; and Kaieteur swifts who nest in the eroded rock behind the waterfall. We can add on a visit to the Orinduik Falls as well if that's of interest.
After a day out in nature it's time to head back to Georgetown for one more night in the country's colourful capital.
DAY 3
Birding in the Iwokrama Rainforest
It's time to make your way to your second stop on your Guyana adventure - the Iwokrama Rainforest. Your journey begins with a scenic flight over unspoilt landscapes to land in the north of the Rupununi region of Guyana, where you'll be met for a 4x4 transfer to your lodge on the banks of the Essequibo River. At almost 1,000,000 acres, the vast Iwokrama Rainforest is home to innumerable species of flora and fauna plus the Makushi people. This ecosystem has been protected since the 1990s and has remained relatively untouched, and any tourism is used as financial benefit for the local communities and the protection of the forest and its species.
Once you've arrived and settled in, you'll have the chance to explore the trails around your lodge with a specialist ranger who can help you search out some of the local animals, including monkeys, and bird species. Any avid birders can hope to see capuchinbird, black nunbird, chestnut-rumped woodcreeper, Amazonian antshrike... Plus some interesting neotropical species such as rufous potoo, and rufous-winged ground-cuckoo. Then, after dark, you'll be taken out onto the river to look for caiman (a close relative of the crocodile) and nocturnal birds, and - if you're incredibly lucky - a puma or capybara.
DAY 4
Hiking and Wildlife Spotting up to Turtle Mountain
It's an early start today to catch a boat to take you to the starting point for your hike to Turtle Mountain. You'll follow a well trodden path through the forest before you begin the climb to the mountain's summit which sits at over 900ft. The almost-two-hour toil through the heat of the morning is well worth effort though; once you've reached the summit, you'll be rewarded with incredible views across the forest canopy and - hopefully - an array of local birdlife to spot.
Once the cool of the afternoon sets in, it's time to take a boat trip to visit Kurupukari Falls where, if the water level is just right, you'll be able to see Amerindian petroglyphs. If you'd prefer a more gentle day, you can take an alternative boat trip to Stanley Lake to search for giant river otters and black caiman. After a busy day, it's time to head back to your riverside lodge for a well-earned night's rest before a day of exploring tomorrow.
DAYS 5 & 6
Wildlife Walking
On the first of these two rainforest-based days of your Guyana adventure, you will have the opportunity to explore the trails through the Iwokrama forest with an expert ranger, first in a 4x4 and then on foot, finally reaching the Iwokrama Canopy walkway. Although we can't make any promises on what you'll see along the way, the forest is home to jaguars, agoutis, tayras, tapirs, black curassows and pumas, as well as myriad bird species. You'll have the afternoon today and all of tomorrow to utilise the canopy walk as a spot for birding and animal-spotting. There are four suspension bridges and three platforms, one of which sits at 90ft above the forest floor and allows you a new perspective of the surrounding nature and wildlife. Your guide can help you spot some of the birds that call this place home, using the fruit trees as their source of food.
Each evening, after you've had your fill of spotting the local fauna, head towards your lodge which is just a few minutes away. The clearing around your accommodation is one of the best places in the area to see some of Guyana's most famous birds, such as the crimson fruitcrow which feeds on the nearby trees.
DAY 7
Visit an Amerindian Village
After one last morning of watching the local birdlife wake up before dawn, you'll be able to enjoy a hearty breakfast before you make for your next rainforest lodge. You'll jump in a 4x4 for a journey through the forest to Corkwood where you'll make a stop off for a short walk through an interesting part of the forest where your guide will talk you through how the plants are used for different purposes will hopefully be able to spot the colourful Guianian cock-of-the-rock. Your next stop today is to the Amerindian community of Surama, a savannah village that's surrounded by the forest-covered Pakaraima Mountains located right at the heart of Guyana. This remote and idyllic location, which is home to people from the Macushi tribes who still practise many traditions of their ancestors, is an excellent place to escape modern life.
On arrival, you'll receive a warm welcome and will have some time to settle into your eco-lodge. Your local guides, who live in the rainforest, will be able to show you the best of this remote and idyllic location which offers a total escape from the day-to-day of normal life with an immersion in nature. You'll be taken on a short walk through surrounding trails to learn about the forest and its bird life, before an afternoon tour of the village where you can take a look at the local school and medical centre where your tourist money is put to use for the good of the village's people.
After a rest, head out again tonight on another walk to observe wildlife and experience the different side of the forest once the sun has set.
DAY 8
Mountain Hiking and River Paddling in Surama
It's another active day today on your Guyana adventure. Rise before dawn for a walk across the savannah before you start the climb up Surama Mountain. Although not a technical climb, this can be quite tricky and arduous, but the views from the top which look out across the village and savannah, all the way to the Pakaraima Mountains, are spectacular. (If you don't feel up to the mountain hike then you guide will be able to suggest plenty of alternative activities for you.) After your mountain hike, make your way back to the village for lunch and some respite from the midday sun. Once you have refuelled and the cool afternoon has set it, it's time to take a three-mile walk across the savannah and through the rainforest to the Burro Burro River. Your guides will then paddle you on the Burro Burro River in the hopes of seeing some of the resident wildlife, including giant river otters, tapirs, spider monkeys and more.
DAY 9
Learning Traditional Handicrafts in the Foothills of the Pakaraima Mountains
This morning you have a choice of activities -you can either take a pre-dawn forest walk to look for wildlife, or have the morning to yourself to relax at your lodge and enjoy a leisurely breakfast. Before lunch, your driver will pick you up in a 4x4 to be transferred to your next lodge, which is located where the savannah meets the forest-covered foothills of the Pakaraima Mountains. Surrounded by colourful tropical gardens which attract numerous bird species, birders will be in heaven spotting anything from ant birds to flycatchers.
This afternoon you will learn some traditional skills, including how to roast cashews and make handicrafts, even having the chance to try doing it yourself, whether that is plaiting forest-sourced materials to weave into baskets, or spinning cotton and working leather to create belts and other important pieces that are used by the vacqueros (cowboys).
DAY 10
From a Sunrise Walk to a Guyanese Ranch
To explore the avifauna rich area that surrounds you, you'll start today with a sunrise walk on the Panorama Trail in the foothills of the Pakaraima Mountains. The species in this area include the cinereous mourners, Finsch's euphonias, reddish hermits, antwren, and both green-tailed and yellow-billed jacamar, among others. After your walk it's time to jump back into the car to be driven south to Ginep Landing where you'll take a boat down the Rupununi River. Although the wildlife available to spot around you will depend on the water levels of the river, there are a few families of giant river otters that live along these banks so be sure to keep an eye out.
Eventually you will reach your destination - a Guyanese former cattle ranch that became the home of Diane McTurk, who was the world's leading expert on and conservationist for giant otters. The ranch, which spans a whole 110 square miles, is surrounded by vast wetlands and savannah, meaning that the animal life around this area is incredibly diverse and dense, with at least 600 species of fish and 600 species of bird plus over 200 mammal species concentrated in a relatively small area. In the area you can expect to find giant otters, black caimans, jaguars, giant anteaters and arapaima, to name just a few species.
As well as being biologically diverse, the area also has a rich culture. The North Rupununi is the homeland of the Makushi people whose communities date back almost 7,000, and nearby to your lodge these are Makushi villages, including Kwaimatta, Massara, Yupukari, Toka and Simoni. Several prominent explorers and naturalists have written about their experiences here, including Robert and Richard Schomburgk, Charles Waterton, Evelyn Waugh, Gerald Durrell, and David Attenborough; and nearby Lake Amuku has also been hailed by some - including Sir Walter Raleigh and Alexander von Humboldt - as the location of Lake Parime, the site of the mythical golden city of El Dorado.
This is a very special part of Guyana that's home to intriguing history and wildlife, but also some amazing communities that you will be able to give back to. The profits of your community-run lodge, for example, are funnelled back into the local village and community, who you feel the presence of.
There are a number of activities to enjoy in this area, with both river and savannah so close. We can tailor your activities in this area to suit you (as well as the weather) but generally speaking, there are two guided excursions each day - one in the morning and on in the evening. These are the coolest times to explore the surrounding area, out of the heat of the day, but this is also when the local wildlife is coming to life depending on whether they're diurnal or nocturnal. The late afternoon, for example, tends to be the best time to see giant river otters, whereas the giant Amazonia Regis waterlily blooms at dusk, and the black caiman prefers the night. Trips may be by boat along the river, by foot through the different forest trails, or by 4x4 into the savannah.
DAY 11
In Search of Giant Anteaters and Bird Life
Today it's all about searching for giant anteaters which populate this area and use the giant red termite mounds of the savannah as their own personal buffets. These unusual, bushy mammals can reach over six-foot long but can, surprisingly, be hard to spot, so an expert will head out ahead of you to try and spot one then let your guide know where to find one. After lunch and an afternoon to relax, this evening you'll visit a nearby pond in the hopes of seeing the birds species that call it home. There may be ibises, anhinga, heron and egret at the pond, as well as woodcreepers, spotted puffbirds, capuchinbirds and more that live in the woodland areas nearby. Although no particular species is promised, this area is rich with avifauna and your chances of seeing some new species are high, especially with the help of your expert guide.
DAY 12
Curious about Caimans
Depending on whether you saw a giant eater yesterday, today you can either go out to try and find one again, or, alternatively, take a boat along the Rupununi River to try to spot some of the river-based wildlife along the quieter stretches of river. Either way, you'll have time for breakfast at your lodge before you check out and take a boat trip to the nearby Amerindian village of Yupukari where your next accommodation is located.
This lodge is both a guest house that funds the local community's development, as well as a conservation centre with focusses on wildlife in the Rupununi River, in particular the black caiman. You'll have the chance to visit the village to see the positive impact that tourism has had on this isolated part of Guyana, in particular the classroom libraries as well as a public library which even has the internet. You may also have the opportunity to meet local craftspeople, including the furniture builders at a not-for-profit venture which aims to create village jobs and generate income to sustain educational development.
Come evening, you'll have the privilege of being able to participate hands on in black caiman conservation. You'll accompany the indigenous crew out on their nightly trip to observe and collect data from black caiman that live in the river. This endangered species - the largest member of the alligator family - is caught by the expert guides and weighed, measured and tagged to help keep track of the population, and although you'll observe the guides capturing it, you may be able to help collect the measurements.
DAY 13
Discovering Multi-cultural Georgetown
Start the last full day of your Guyana adventure with a morning of birdwatching in the area near your lodge, before making your way to the local airstrip for a short domestic flight back to the country's capital Georgetown, where you started your journey. After the scenic flight, Georgetown is yours to explore. Situated on the banks of the Demerara River Estuary, Georgetown was first chosen as the site to protect the Dutch settlements along the river, and this Dutch influence can still be seen today in the wide, tree-lined streets and criss-crossing canals.
The architecture here is reminiscent of the American Deep South in many ways, with wooden structures that date back to the 18th and 19th century pained in bright colours and white, from the colonial houses of Main Street to the Sate House with its huge gardens and St George's Cathedral which is one of the world's tallest free-standing wooden buildings. As well as being architecturally impressive, this cathedral also gives an excellent insight into the colonial and religious history of Guyana as it was first built in 1890 and has seen the country change considerably.
You'll be able to see all of these interesting buildings on your guided tour of Georgetown, plus much more, including the Avenue of the Republic; the Public Library, Town Hall; and, of course, the famous Stabroek Market. This incredible market sells everything from household goods to trinkets and fresh meat and vegetables to street food. The clock tower that stands tall above this colourful and busting hub is a famous landmark in the city and can be seen for miles around.
While you're here, you might also like to visit the Botanical Gardens and zoo - home to one of the most extensive collections of tropical flora in the Caribbean and over 100 species of Guyanese wildlife; the National Museum; or the Walter Roth Museum of Anthropology. The tour can be tailored to your interests, but whatever you decide to see, your guide will teach you about the history and myth surrounding this multicultural city where religions and cultures like side-by-side harmoniously.
To refuel after a full day's exploring and learning, we can recommend some of the best places for a delicious supper on your last night in this amazing country.
Unfortunately, your Guyana adventure ends today with a transfer to Georgetown airport for your flight home via Barbados.
A Rough Idea of Price
Dependent on season, accommodation and activities
The estimated cost for this trip is £3,055 to £4,315 per person. The final cost of the trip depends on the way we tailor it especially for you. The final cost varies according to several factors, which include the level of service, length of trip and advance booking time. The exact price will be provided on your personalised quote. The average price for this trip is £3,595 per person.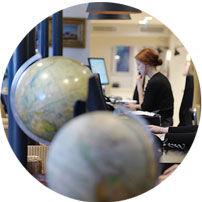 Get in touch
Our experts have the inside track on the destinations they sell and will tailor-make a holiday to your unique requirements.
Contact one of our Guyana specialists