Itinerary Highlights
Visit Serifos and Folegandros, two lesser-known Grecian gems, on this trip which combines the fascinating history of Athens with island relaxation
Explore peaceful villages, discover remote beaches and enjoy authentic Greek food
Head out a boat trip around Folegandros, stopping off at secluded coves along the way
Contact one of our Greece specialists + 44 (0) 20 3958 6120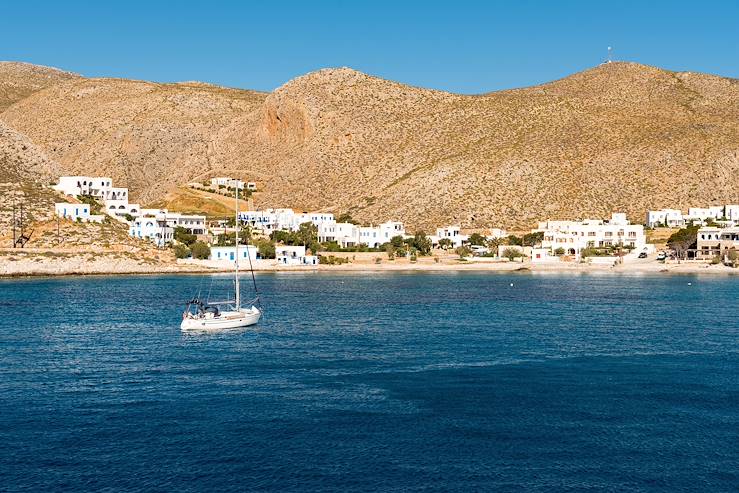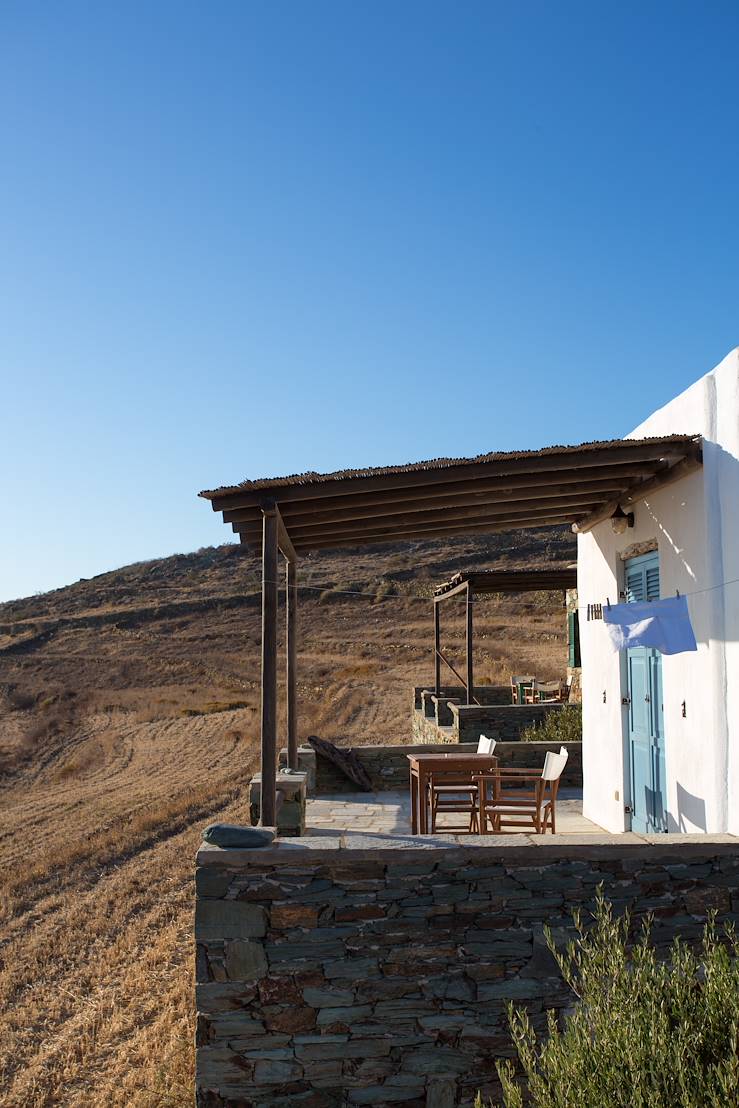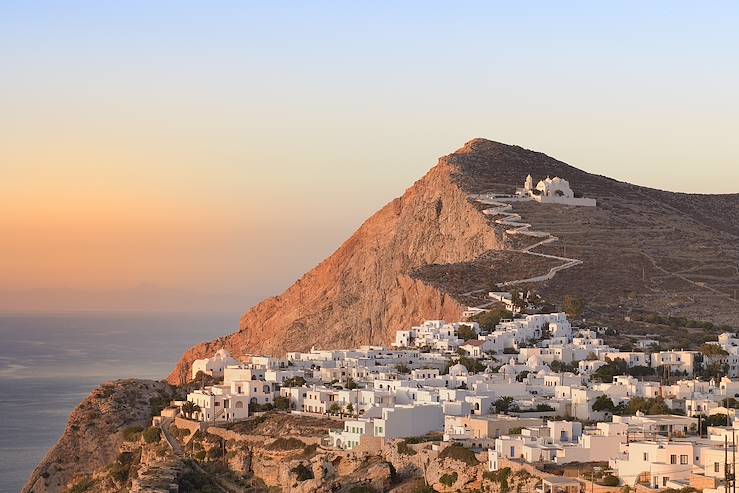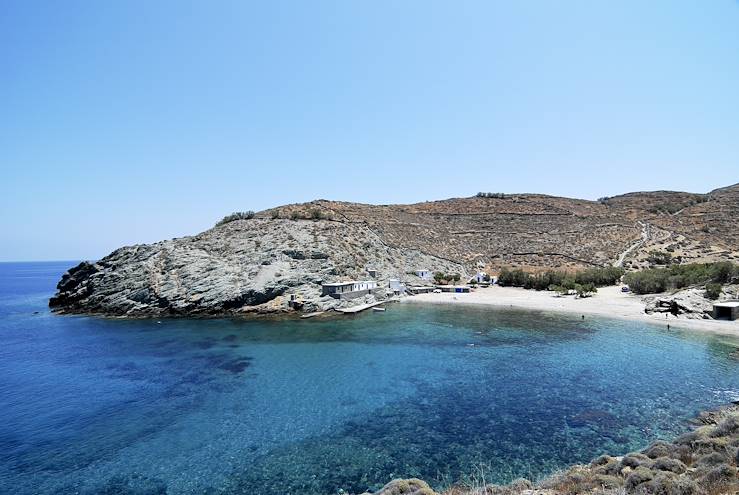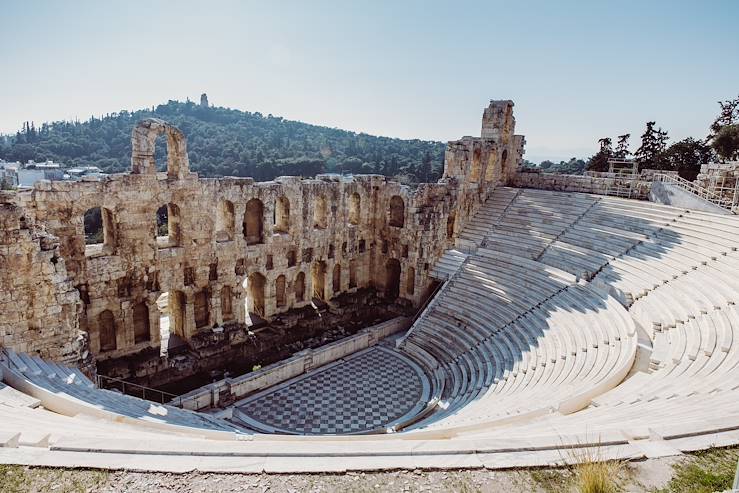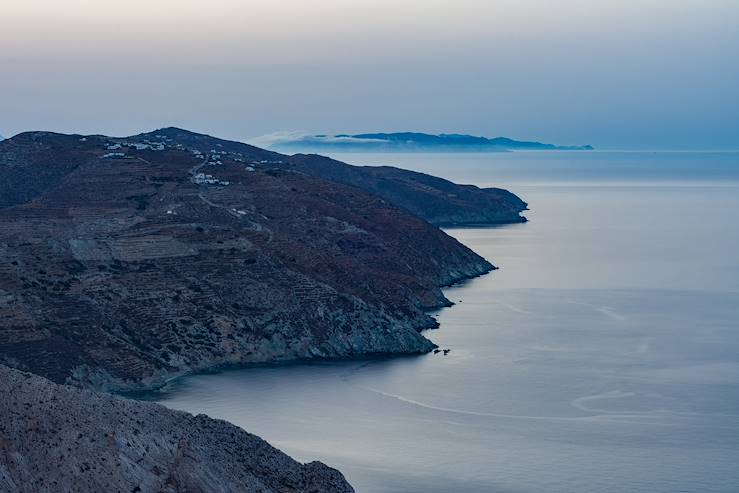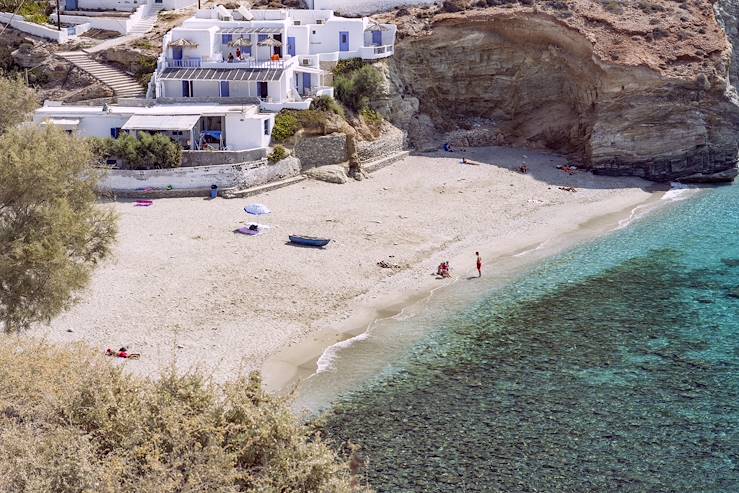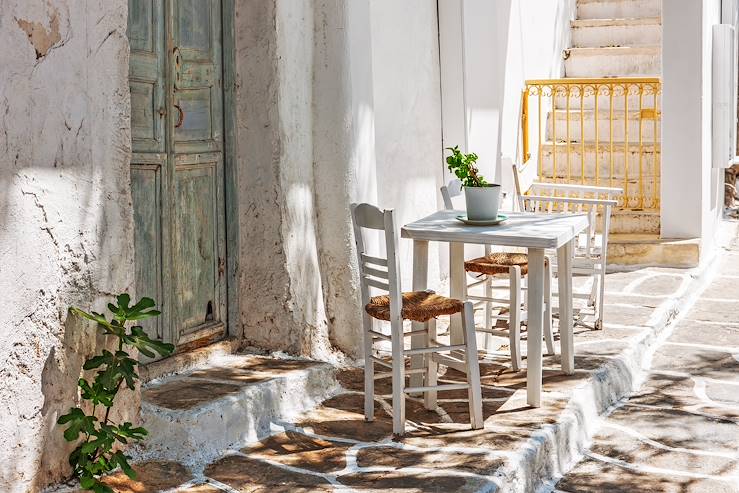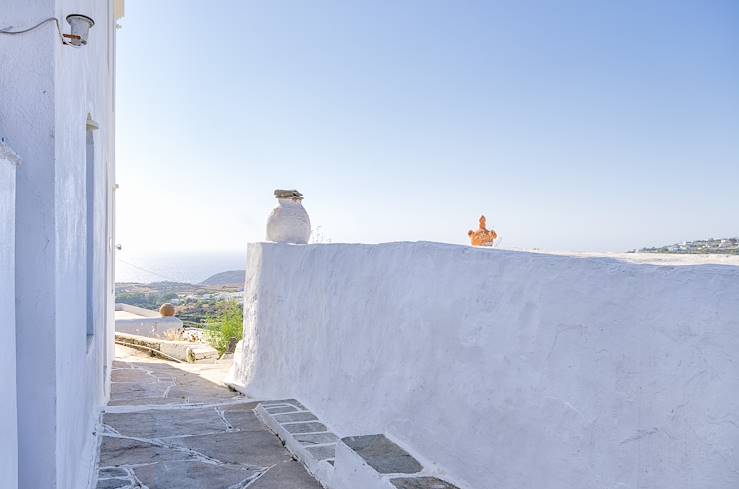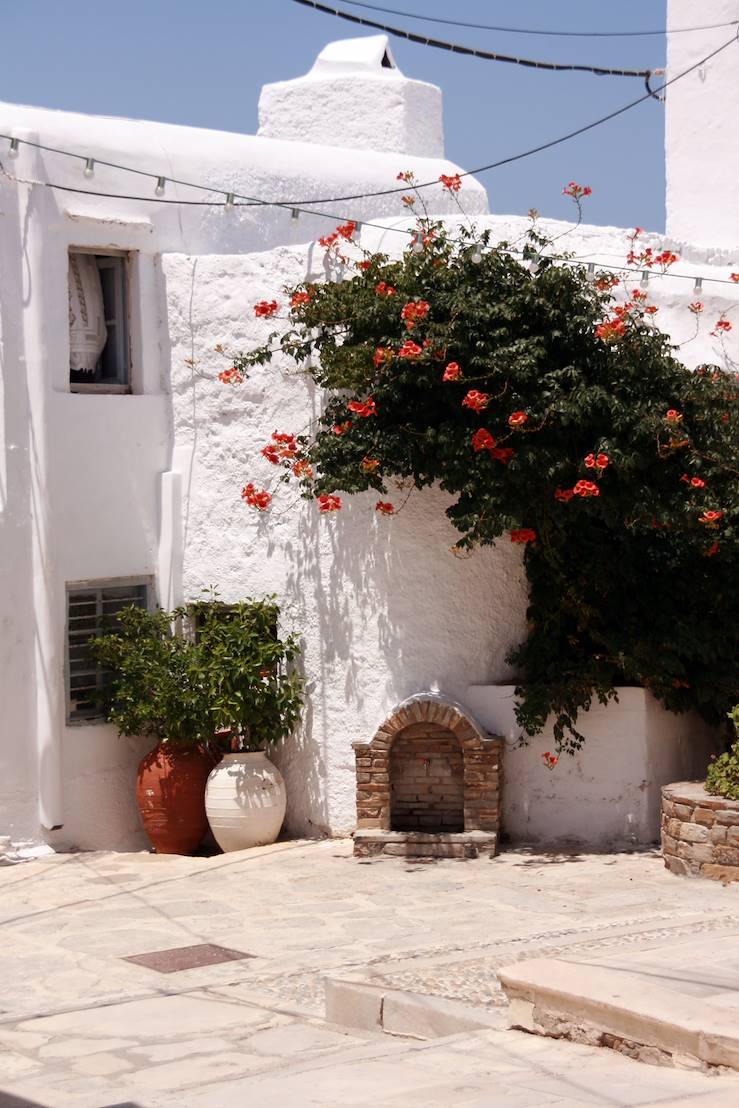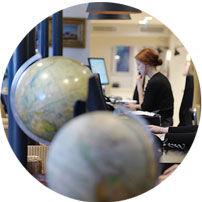 Combine Athens with two 'secret' Cycladic islands, Serifos and Folegandros, during this eight-day Grecian adventure. In Athens, you'll have the chance to discover the city's ancient history during a guided tour of its archaeological sites set among the hills. Afterwards, enjoy Greek mezze and local wines, while soaking up the panoramic views of the bustling city below. Your next stop is the pocket-sized island of Serifos, reached by ferry from Athens. The addition of a hire car during your stay will allow you to explore the island at your own pace and make the most of its many white-sand beaches. Intersperse this seafront relaxation with some more history and culture by visiting the archaeological excavations on display at the Chora Museum.
Folegandros is your next destination, another lesser-known Cycladic island – situated near its much more famous sibling, Santorini. Take a boat trip around the island to see its white-washed villages from the water and stop off at secluded coves along the way. Both islands boast outstanding, authentic Grecian cuisine and our local Concierge will be on hand throughout your trip with excellent food recommendations.
Route
Everything is 100% tailored to you
Begin your Grecian adventure by flying from London to Athens, where you'll be privately transferred to your hotel in the city on arrival. Spend the rest of the day exploring the hills of Athens alongside a local guide, which will give you a feel for this historic city. At the foot of the Acropolis lies Plaka, one of Europe's oldest neighbourhoods, where a wealth of archaeological sites sit alongside Byzantine churches and neoclassical buildings. Begin this guided tour near the Benaki Museum, nestled in a maze of narrow streets and small squares connected by steps. Continue to the small village of Anafiotika, an old-world gem originally built by Anafi emigrants in the 19th century, filled with winding streets and white-washed houses. Conclude the tour with a picnic of Greek mezze and local wine on the hill of Filopapou, while enjoying panoramic views over the city.
Rise early this morning to catch your boat from Athens to Serifos for the start of your Cycladic islands discovery. The ferry ride should take between two and four hours, and upon arrival you will be privately transferred to your hotel where you'll be staying for the next three nights. Serifos is an under-the-radar destination, where the villages stretch out like strings of white pearls along the water's edge and across the hillsides. One of the main landmarks in Serifos is a marble watchtower, which dates back to the Hellenistic period, and other highlights include its windmill and the remains of its Venetian castle. Once you've settled into your hotel, a hire car will be delivered to you so you'll be free to explore the island at your own pace. During your stay you can make the most of the island's abundant white-sand beaches, discover the archaeological excavations on display at the Chora Museum (in Serifos' dinky capital), enjoy the stunning scenery along the coastline and visit the Taxiarchis monastery, built in 1572.
DAY 5
SERIFOS - FOLEGANDROS
It's time for your next island destination today. A transfer will take you to the port, where you'll catch your ferry over to Folegandros. Pick up your hire car upon arrival and drive to the hotel, where you'll be staying for three nights. Folegandros is small Cycladic island situated near Santorini and Milos, famed for being an authentic Greek haven. Its trio of villages – Chora, Karavostasi and Ano Meria – consist of narrow cobbled streets and white-washed houses, with village life moving peacefully to the rhythm of trotting mules' hoofs. Having a hire car allows you to drive to secluded beaches, such as Agali, while walking trails will lead you to others, including Livadaki. Evenings can be spent enjoying traditional Greek mezze at a restaurant recommended by our local Concierge.
Spend your time on Folegandros exploring its golden beaches, soaking up the sunshine and adjusting to the laid-back pace of island life. Your time here will be a true lesson in relaxation, with little more to do than wander through the dinky towns, lounge beside the sea and enjoy delicious Greek cuisine. Seeing the island from the water is also one of the best ways to visit its harder-to-reach coves and beaches; head out on a private half-day boat trip, stopping off along the way to swim in the turquoise Aegean Sea. Back on dry land, tuck into Grecian feasts of courgette fritters, slow-cooked stews, fresh seafood and sourotenia (a famous local pie, filled with cheese and onions).
DAY 8
FOLEGANDROS - SANTORINI - HOME
Sadly your secret Cyclades adventure is coming to an end and after a fabulous three days on Folegandros, today you'll hop on your boat to Santorini, which takes around two hours. Possibly the most famous of the Cyclades islands, Santorini is renowned for its rugged volcanic landscape and white-washed villages which cling to the cliffsides. Enjoy a final Grecian meal in Fira, the island's charming capital, before being privately transferred to the airport and catching your evening flight back to London.
A la carte
WITH A FEW EXTRA DAYS - MILOS
Where does the Venus de Milo come from? From Milos, of course. The marble goddess symbolises the mineral wonders that the island owes to its volcanic nature. Erosion has done the work of an artist in creating beautiful, natural rock formations. You can also visit beautiful villages like Plaka and Pollonia. Above all, you can make the most of the seventy beaches there, where you can relax and try out the water sports.

Optional
A Rough Idea of Price
Dependent on season, accommodation and activities
The cost for this trip starts from £3,035 per person. The final cost of the trip depends on the way we tailor it especially for you. The final cost varies according to several factors, which include the level of service, length of trip and advance booking time. The exact price will be provided on your personalised quote. The average starting price for this trip is £3,480 per person.
International flights with a scheduled airline
Airline taxes and fuel surcharge
Transfers are scheduled in the itinerary
Three-day car hire on Serifos and three-day car hire on Folegandros
Three-night stay on Serifos in a double room with breakfast
Three-night stay on Folegandros in a double room with breakfast
Overnight stay in Athens in a double room with breakfast
Yoga session at the hotel on Folegandros
Tour of Athens with a local guide
Our local Concierge service
A GPS navigation service accessible from our app, loaded with your itinerary, hotel details and places to visit
A few of the benefits of travelling with us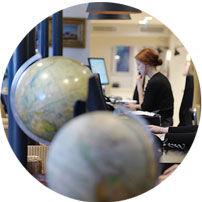 Get in touch
Our experts have the inside track on the destinations they sell and will tailor-make a holiday to your unique requirements.
Contact one of our Greece specialists