Itinerary Highlights
Contact one of our Ecuador specialists + 44 (0) 20 3958 6120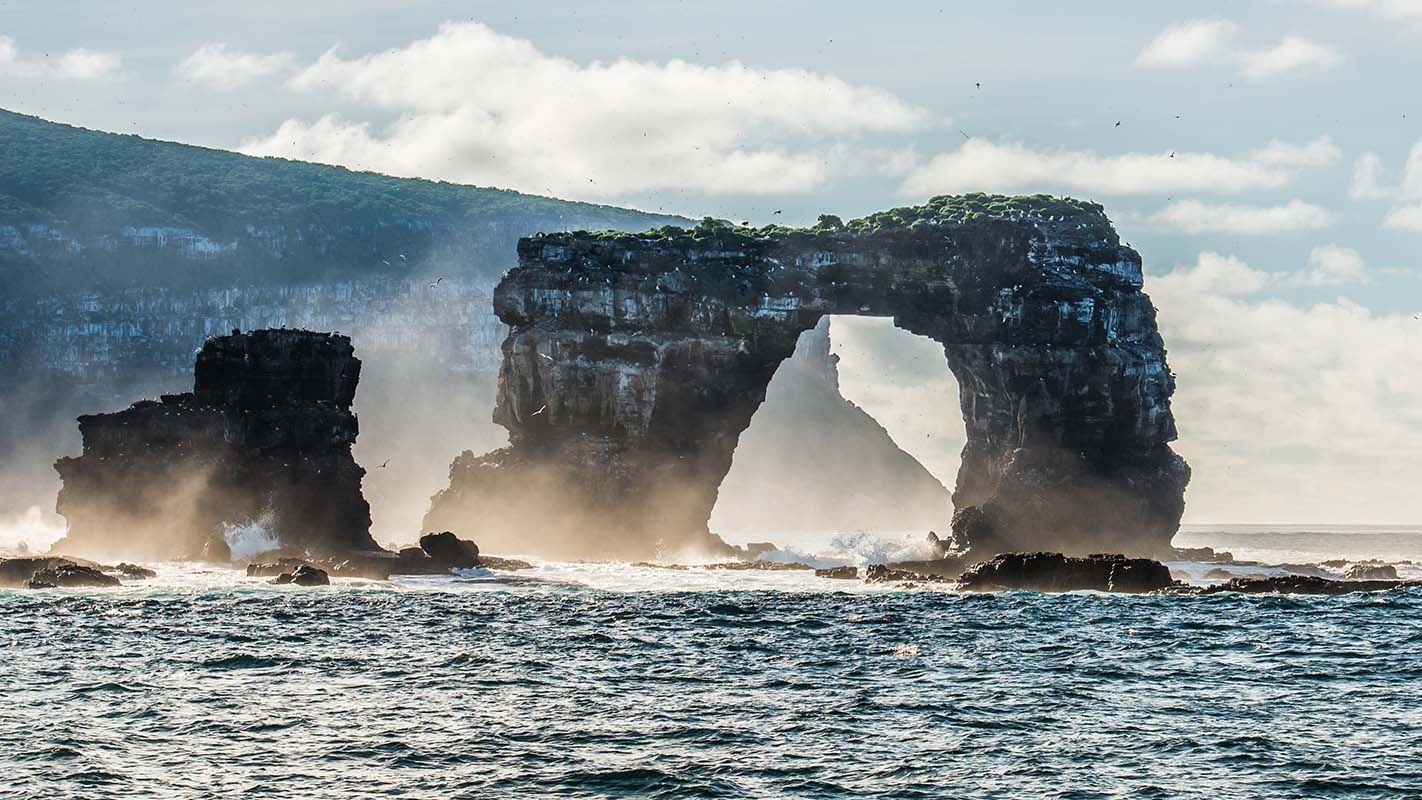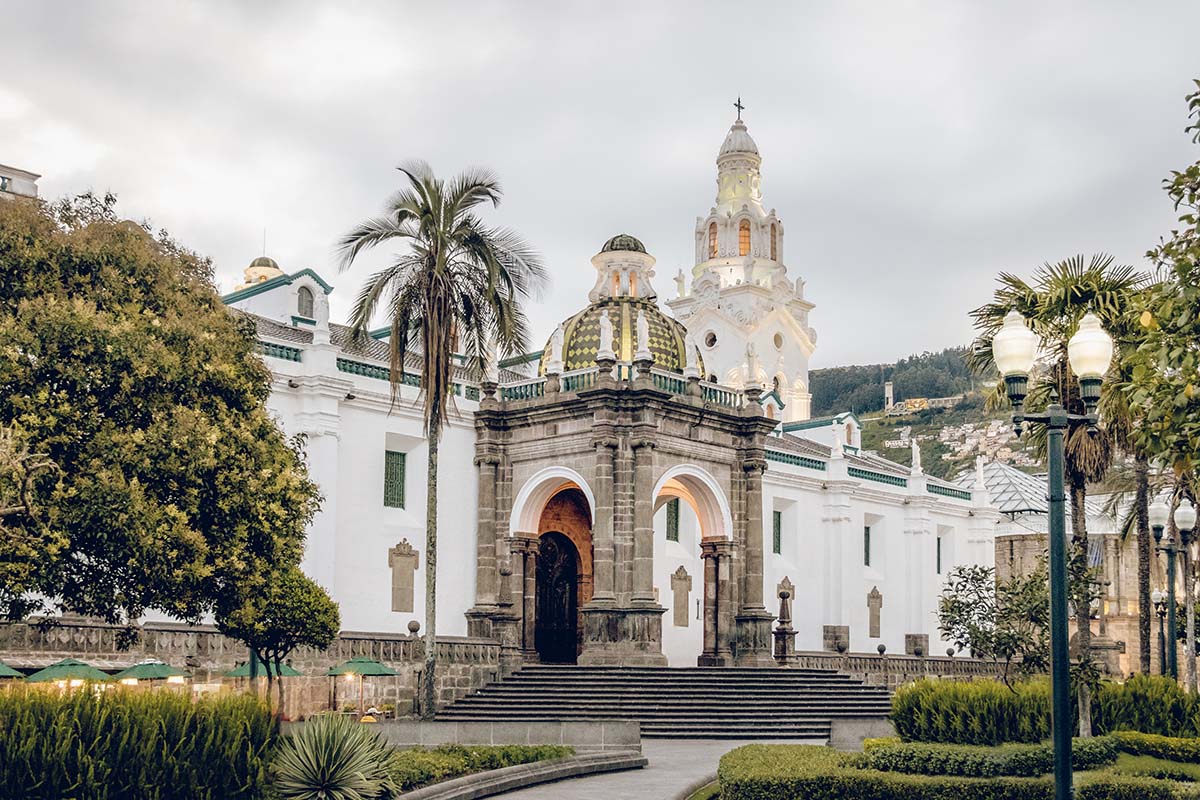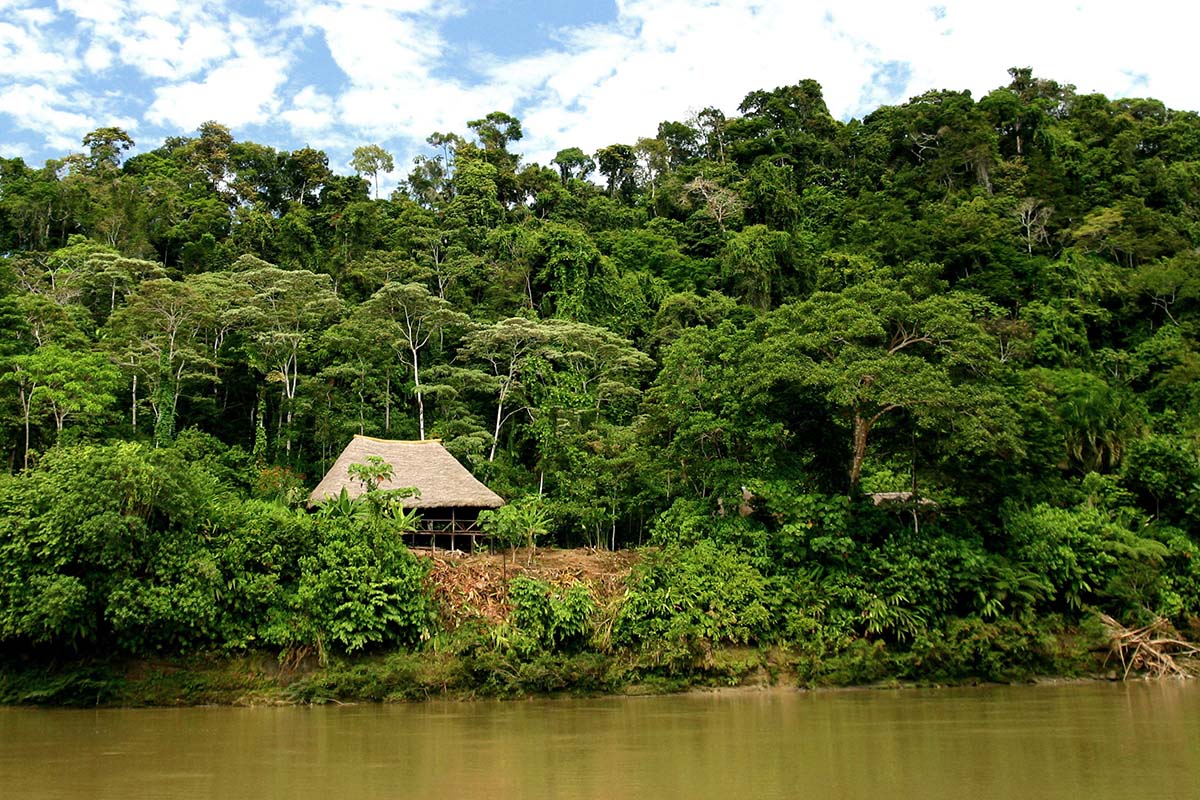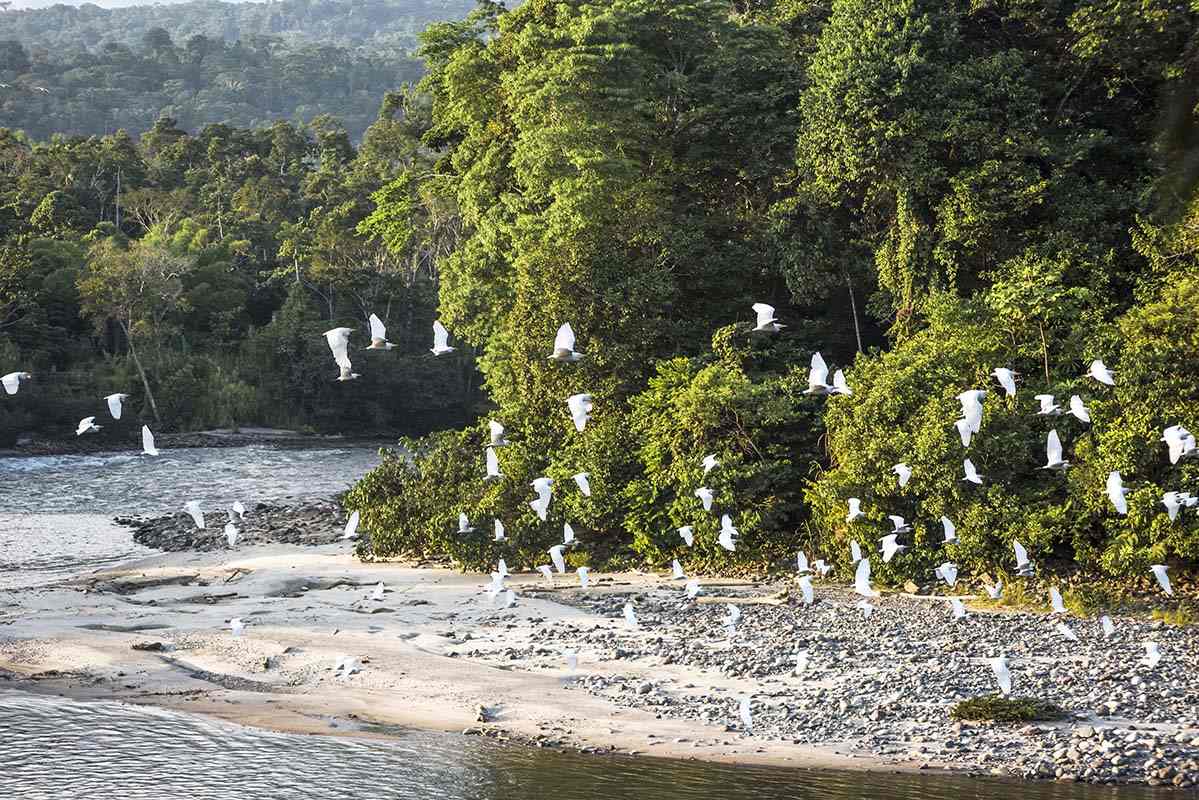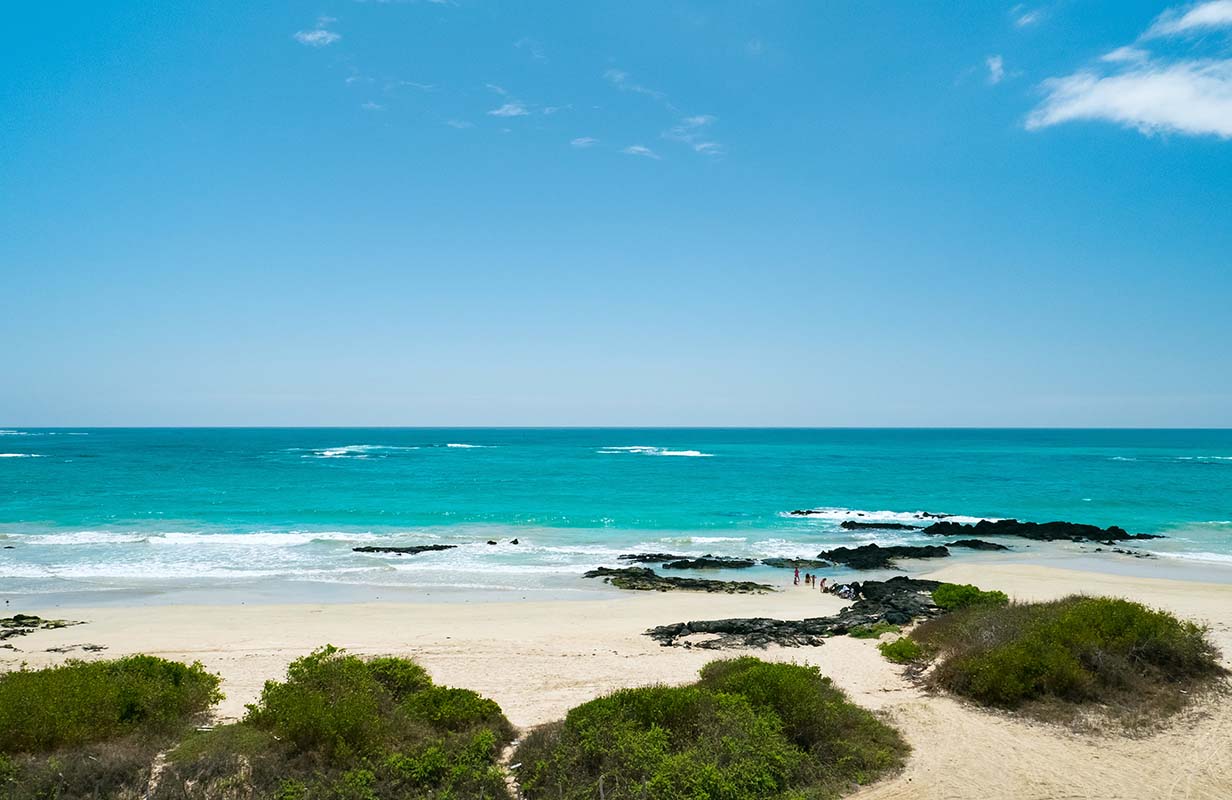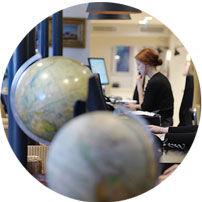 There's a reason why the Galapagos is sloshing around the brim of so many bucket lists. Wildlife doesn't come much more staggering than this. Spend nine days sailing through the archipelago as Darwin once did, mooring up to discover extraordinary creatures and waking up to sea views.
Route
Everything is 100% tailored to you
Your flight from London to Madrid departs mid-morning and takes two and half hours. Connect onto the afternoon 12-hour flight to Guayaquil in Ecuador. Can't sleep on planes? That's potentially a good thing because we may just have to send you a copy of Darwin's Origin of Species to inspire you for your journey ahead. You should be encyclopaedic on evolution by the time you land in the late evening. You will be met at the airport for the private transfer for your hotel for the night.
Enjoy a leisurely breakfast before your private transfer back to the airport for your flight to Baltra in the Galapagos. The flight takes just under two hours and arrives late morning. On arrival, meet your guide and head straight to Los Gemelos, literally translated as 'Twin Craters'. You'll find that they're not in fact craters at all, but immense sinkholes hidden by vegetation. You may even catch a glimpse of a vermilion flycatcher, or an extremely rare short-eared owl, both of which are sometimes spotted here. Then it's off to the coast to board your vessel and make yourself at home in your cabin before dinner.
Your first port of call today is Tintoreras Islet, where you will visit a beach that doubles as a marine iguana breeding ground. Offshore, the turquoise waters are an underwater world of fascinating marine life such as white-tip reef sharks, Galapagos penguins and sea lions, which you can view from the coastal walkways. In the afternoon, your vessel will journey to Isabela's wetlands where vast lagoons and entwined mangroves shelter unique bird species like white-cheeked pintails and gallinules. A guided walk takes you through the rich swamps where you can get close to the wildlife.
On the west coast of Isabela, Moreno Point may look like a black barren lava field, but its lagoons make it a prime birding hotspot. After breakfast you can zoom off on a Zodiac inflatable ride and hike over rocks to find flamingos dotted in the water and sea turtles grazing in the tide pools. Make your way to the east side of the island where blue-footed boobies can be spotted on the islets. The water is translucent here and perfect for snorkelling with colourful schools of fish. In the afternoon, you can head back to the boat to relax in the jacuzzi and enjoy a drink on the deck.

Today your vessel will take you around Fernandina, the westernmost island in the Galapagos. You'll stop to snorkel among playful sea lions and penguins, both extraordinarily tame. Over the water, on the west coast of Isabela, hop off at Urbina Bay, where a trail will take you across uplifted volcanic land rising up to 16ft. Your guide will point out the coral that was left stranded above water leaving behind fascinating skeleton formations. You have time for a dip in the sea before returning to your boat.
With only a small visitor site on the northeast of the island, Fernandina is one of the Galapagos's most pristine territories. It's also the most volcanic, with lava fields stretching from La Cumbre volcano all the way to the ocean. Down by the water's edge you'll see marine iguanas in their hundreds perched on top of each other for the cool ocean breeze. The island also offers great sightings of native flightless cormorants and Galapagos hawks. Your boat will then traverse the west side of Fernandina where you can swim with spectacular sea life; dive in with seahorses, sea turtles and the peculiar-looking sunfish - the size of a car and as flat as a pancake.
Sail east to Santiago Island. First stop Egas Port where, if you look closely, you can see lava lizards darting in and out of the rocky crevices. As you walk around the craggy coast, peer down through the grottos where you may see fur sea lions gliding in the emerald water, or hike to the black sand beach to watch them dozing in the sun. Keep your eye out for tidal pools where you'll not only find amazing mini ecosystems but also the odd stingray. Next stop is Espumilla Beach, where herons hunt for red rock crabs on the rust-coloured sand. It's also an ideal spot for a snorkel, viewing octopuses, moray eels and sharks from above.
Known as 'Bird Island,' Genovesa is, unsurprisingly, a birdwatcher's paradise. Climb the steep and rocky Prince Philip's Steps until you reach the plateau. From these windswept heights you'll be rewarded with rare sightings of red-footed boobies, storm petrels that swoop from all directions and Galapagos swallows resting in the lava cliff crevices. After spending some time here, make your way to the boat which will take you back to Espumilla Beach for an afternoon of snorkelling.
Early this morning, your vessel will take you for one last stop, at North Seymour Island, where you can see large stretches of black wet lava, raised by ancient tectonic activity. You'll be treated to performances of blue-footed boobies dancing for their mates and frigate birds inflating their red-pouched chests. End the voyage at Baltra Island, where you'll disembark for a transfer to the airport. Your two-hour flight to Quito departs at lunchtime and lands into the capital in the afternoon. Connect across to your onward overnight flight to Madrid, a journey of around ten and a half hours. Don't forget to charge your iPad.
Touchdown into Madrid at lunchtime before your two-and-a-half-hour flight to London with your bags checked through to your destination. Arrive into the UK in the afternoon.
A Rough Idea of Price
Dependent on season, accommodation and activities
The estimated cost for this trip is £5,165 to £7,290 per person. The final cost of the trip depends on the way we tailor it especially for you. The final cost varies according to several factors, which include the level of service, length of trip and advance booking time. The exact price will be provided on your personalised quote. The average price for this trip is £6,075 per person.
A few of the benefits of travelling with us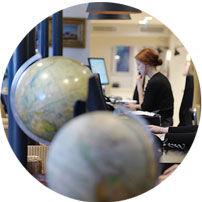 Get in touch
Our experts have the inside track on the destinations they sell and will tailor-make a holiday to your unique requirements.
Contact one of our Ecuador specialists