Itinerary Highlights
Exploring the earth's most pristine wilderness with a private guide
Rest your head in stylish tents rather than on a boat
Go island hopping on a private boat
Snorkelling with unspoilt marine life
Contact one of our Ecuador specialists + 44 (0) 20 3958 6120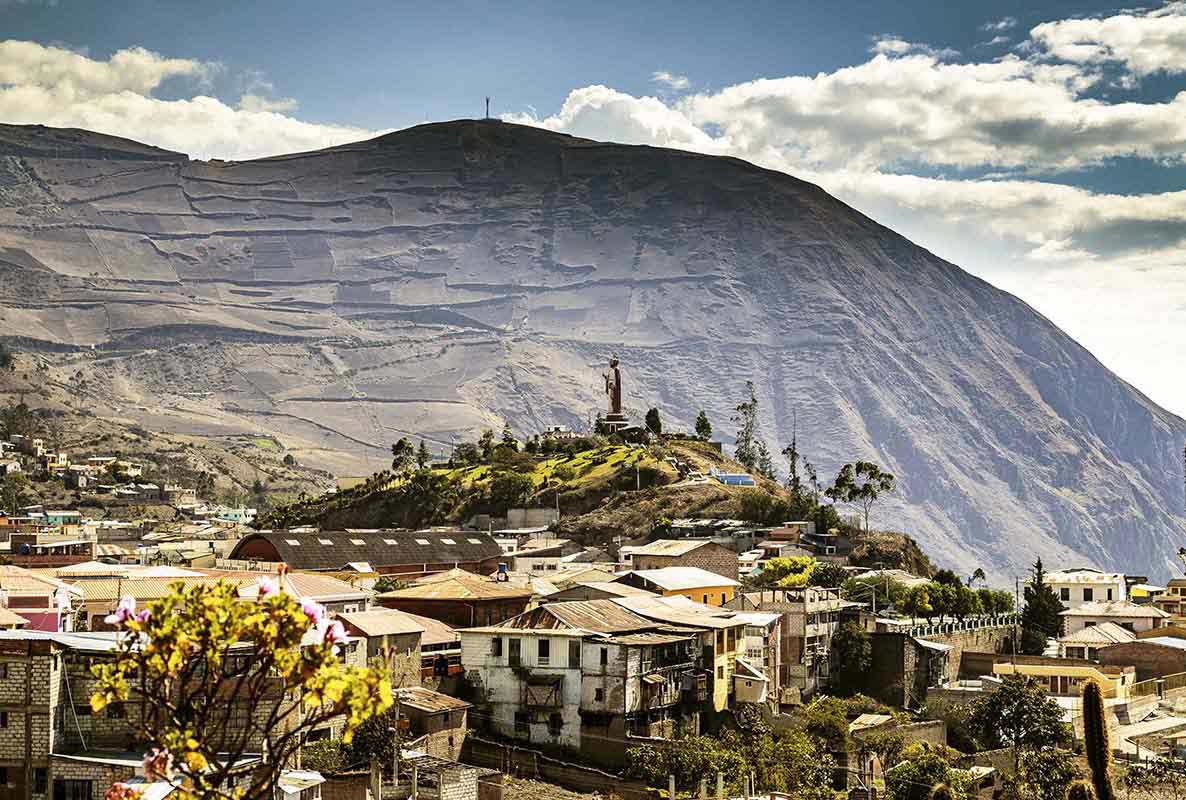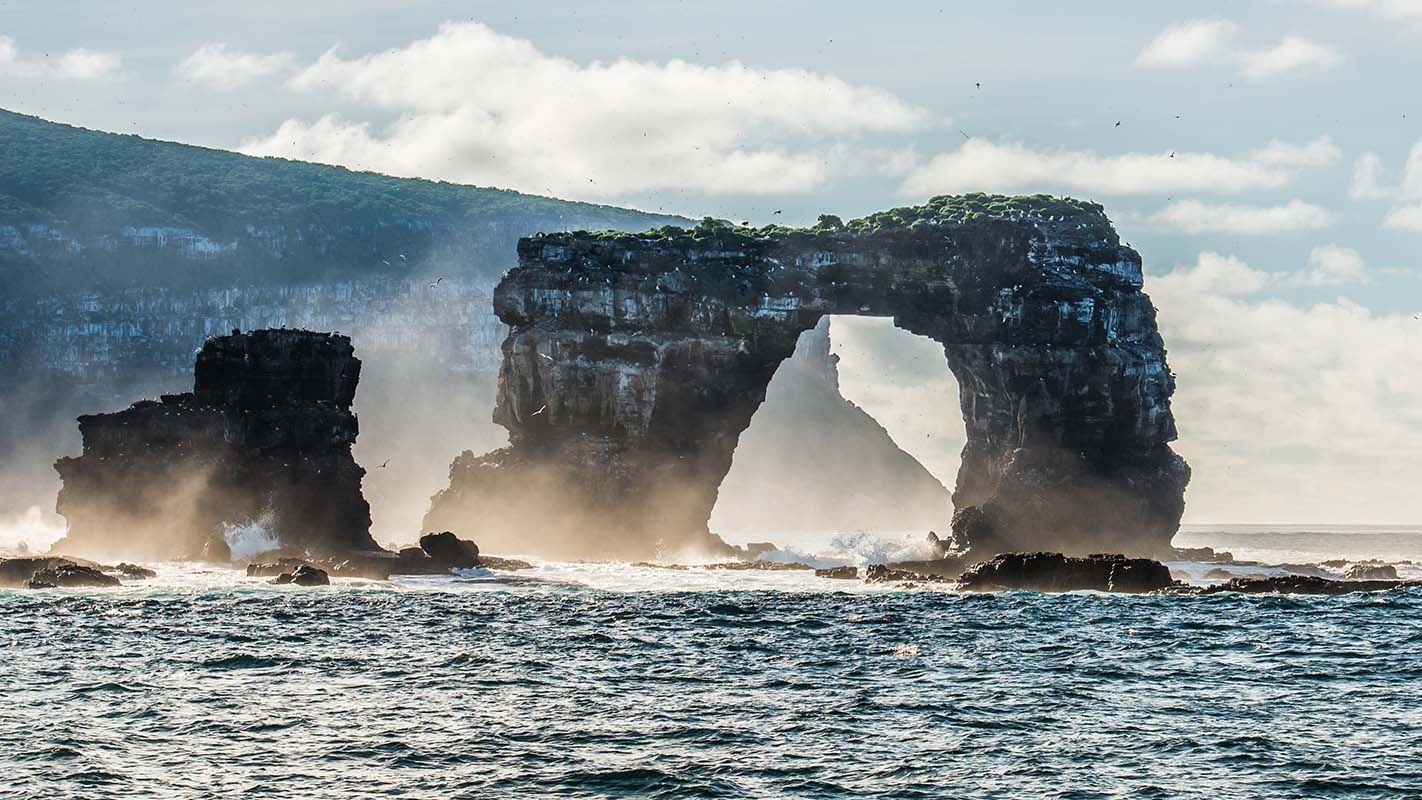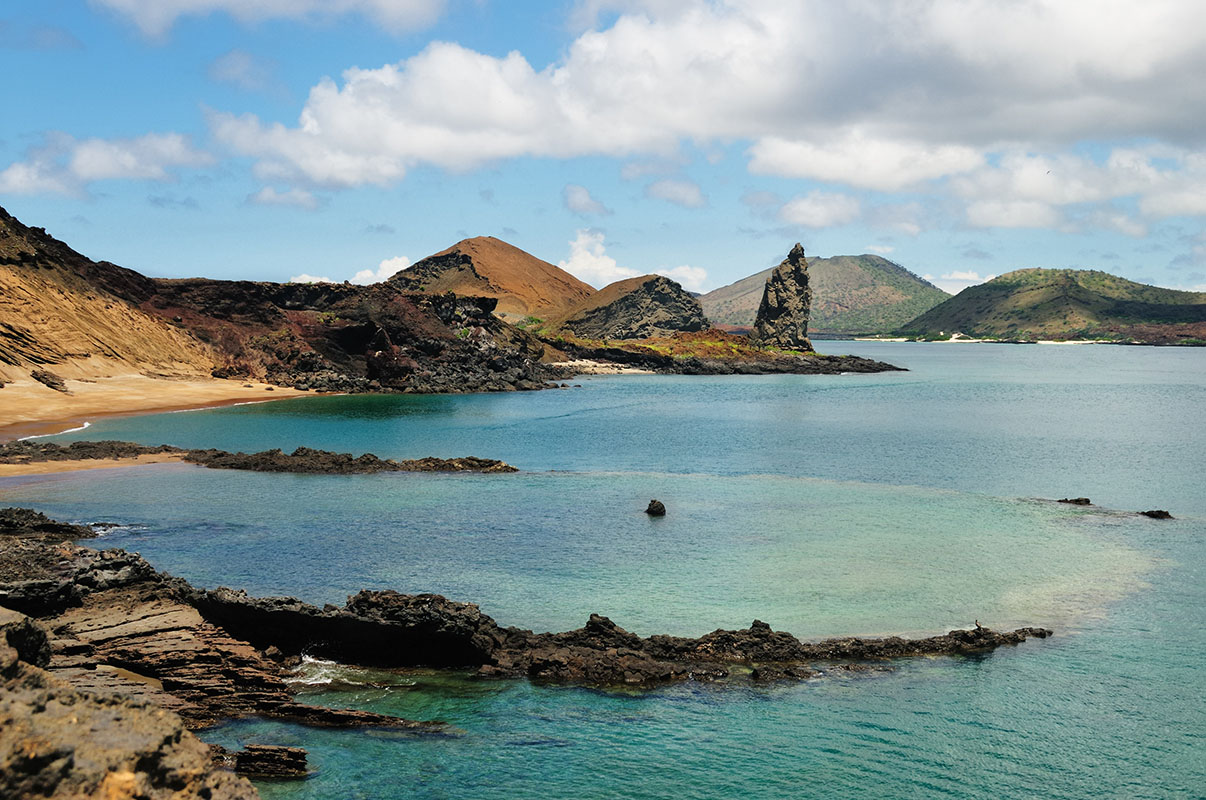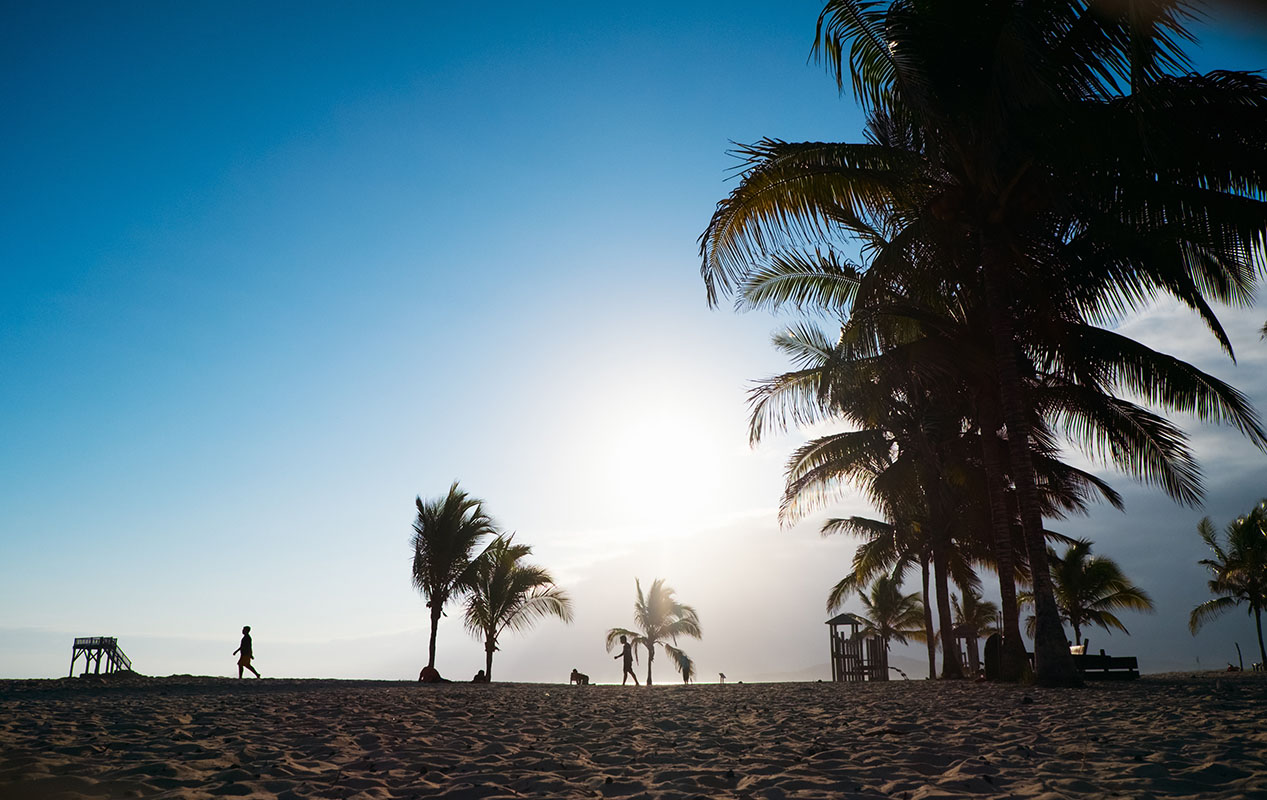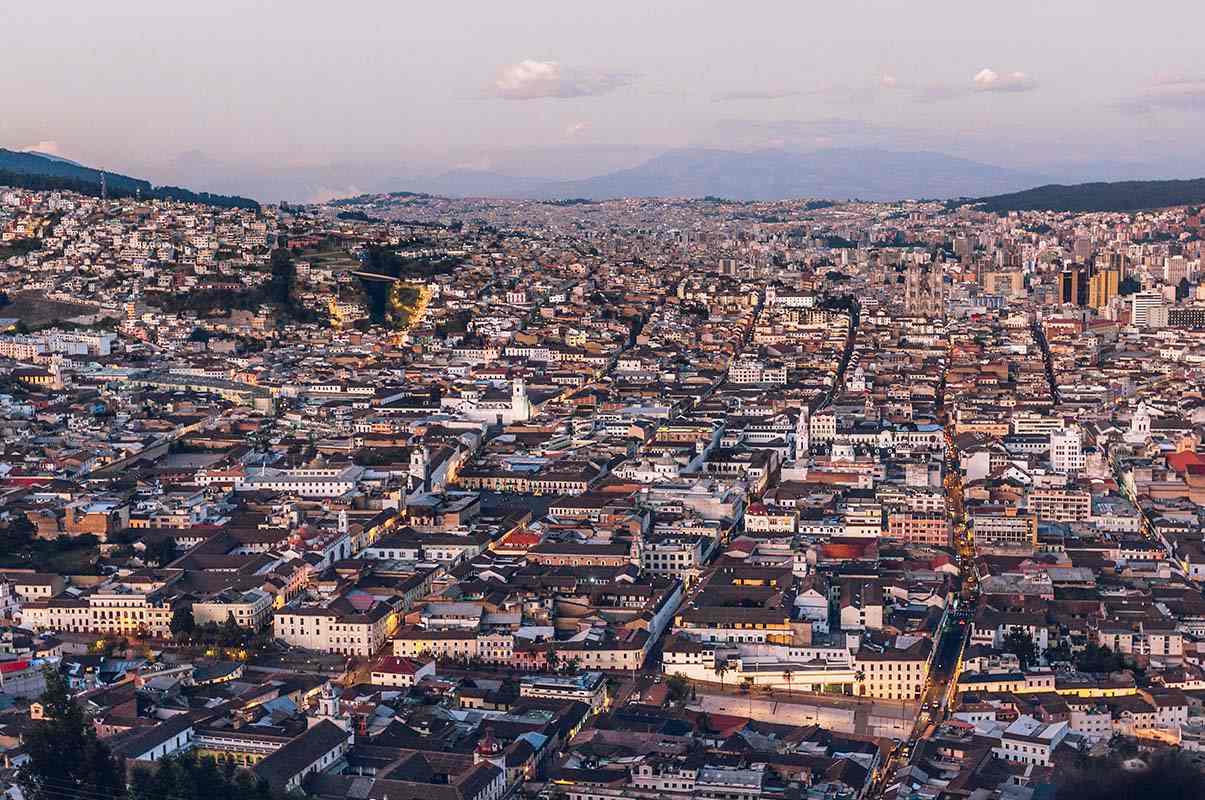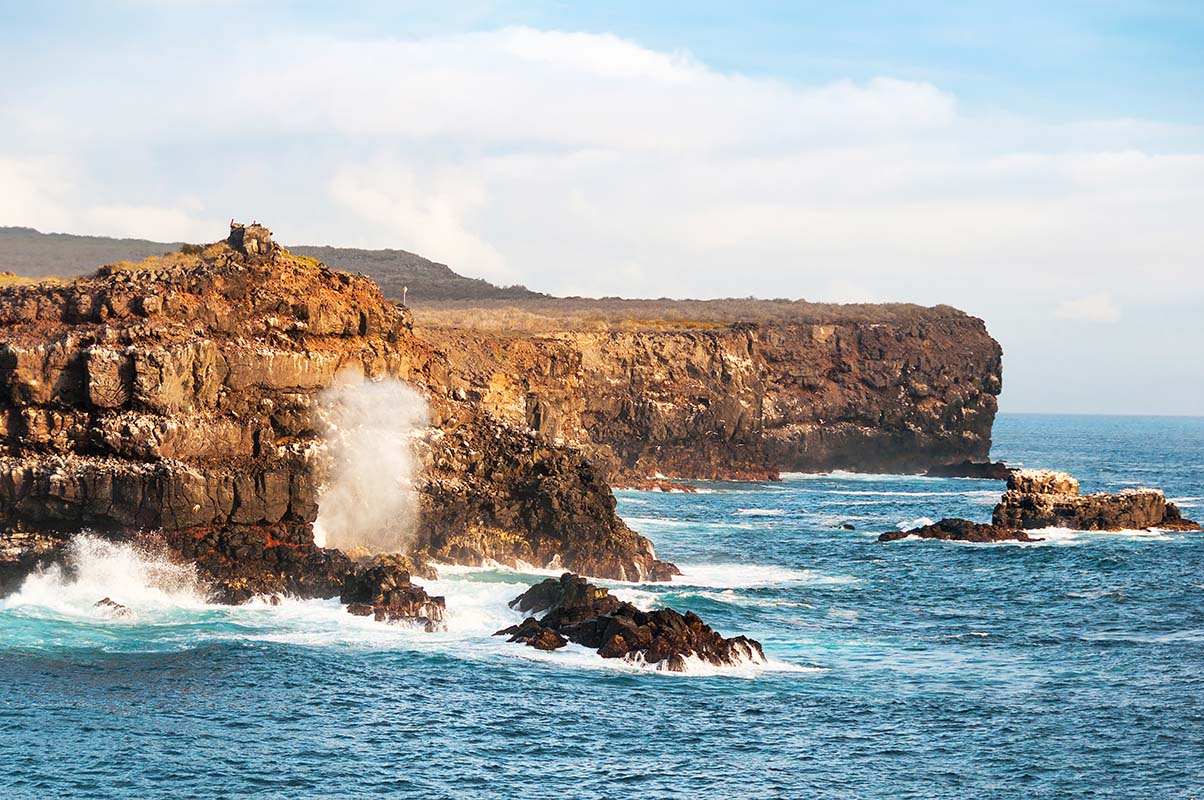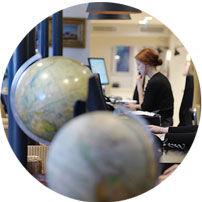 What better way to immerse yourself in Darwin's 'enchanted isles' - the Galapagos Islands - than staying in a safari-style tent. This 11-day itinerary takes you island hopping in the archipelago and snorkelling with sea lions, staying in stylish camps rather than on a liveaboard boat.
Route
Everything is 100% tailored to you
Your flight to Madrid leaves London in the early morning and arrives in Madrid two-and-a-half hours later. Connect across to the onward flight to Quito which takes 11 hours, so make sure you've charged the iPad and packed that blockbuster novel. You arrive in the capital of Ecuador in mid-afternoon and a private transfer will take you to your hotel in Quito's surrounding countryside. After checking in, head for a drink on the terrace and then to the restaurant for a candlelit dinner. Tomorrow you'll journey to the Galapagos.
In the late morning, a private chauffeur will whisk you back to Quito airport for your two-hour flight to Baltra in the Galapagos. On arrival, you will be assisted onto a small propeller plane which will fly you 30-minutes to Isabela Island. A transfer will take you to your tented outpost for the next three nights. Drop your bags and head straight out for your first taste of Galapagos wildlife. Hidden by mangroves, Concha de Perla's turquoise bay offers close encounters with sea lions gliding around the shallow inlets and turtles grazing on the mossy stones. Activities we can arrange include biking, surfing, kayaking and birdwatching.
After breakfast, hop on a dinghy with your private guide to Tintoretas, a rocky islet formed by lava flows. From the wooden walkway, you can peer into its narrow channels to see colonies of white-tip reef sharks swimming in the emerald water. You may even see clusters of penguins resting on the black rocks above or marine iguanas basking in the sun. Your guide will show you the best spots for a snorkel. Next on the agenda is Humedales (wetlands) where you can navigate its sand trails alongside tall cacti, mangroves and lava tunnels. You'll see flamingos in the natural pools and wild tortoises released by the nearby tortoise sanctuary.
DAY 4
Volcanoes and Caves
Today you can explore Isabela's Jurassic landscapes with your guide. Start off at the Sierra Negra, the second largest volcano caldera in the world, where you can walk around its 6-mile lunar-like black sand. Then onto the Chico volcano, to see thermal vents gently steaming from the arid ground. From atop the crater rim, soak up views of its copper-coloured lava fields and raw, uninhabitable beauty. In the afternoon, head out to the Sucre Cave, a lava tunnel hidden in the leafy greenery. After inspecting its intricate volcanic formations, your guide will take you to one of our favourite viewpoints (also a good place to spot finches) overlooking Isabela's untrammelled agricultural landscape.
DAY 5
Land of the Giant Tortoise
It's time for your next island adventure. This morning a short flight to Baltra where a private transfer will take you up into the bushy highlands of Santa Cruz Island. From here you can enjoy a farmhouse lunch with views stretching over the enormous pit craters. Then follow in the steps of David Attenborough, who documented the island's giant tortoises, with a visit to the Tortoise Reserve. Spend time with these ancient armoured creatures whilst your guide sheds light on the species' fragile existence. End the day at your stylish camp for a drink at sunset.
DAYS 6 & 7
Darwin Encounters
Wake up bright-eyed and bushy tailed to explore what Darwin described as 'a little world within itself.' With a private guide and motorboat at hand, discover all that is weird and wonderful from blue-footed boobies on North Seymour island to the otherworldly landscapes of Bartolome. The archipelago's smallest island, Plazas, is the most colourful, covered in sesuvium plants that change from red to purple depending on the season. In Santa Fe you can walk around deserted beaches for close encounters with curious sea lions. With all this tempting wildlife, you may want to immerse yourself in Floreana's crystalline waters to snorkel with sea turtles and large schools of tropical fish.
This morning's explorations take you to the eastern part of Santa Cruz. At 1,600ft above sea level, the Cerro Mesa Reserve offers spectacular views of the island's largest crater. You'll witness towering cacti, subspecies of finch and, if you're lucky, the striking yet elusive vermilion flycatcher. All that while manoeuvring around giant tortoises plodding down the paths. In the afternoon head to the Garrapatero Beach, whose blinding white sand and turquoise water rivals those of the Caribbean - its pristine mangroves and black lava make it feel undiscovered. The more adventurous can explore further by kayaking in the warm waters or mountain biking along sandy trails.
Spend your last morning in the Galapagos watching the sun rise over the forested landscape and perhaps take a final walk to stretch your legs before the journey ahead. Then it's back to Baltra airport for your flight to Quito. On arrival in the late afternoon, a private chauffeur transfer will take you to your hotel where you can unwind before your flight home tomorrow.
You have the day to relax or explore at your leisure. Quito is a half-hour drive away and should you wish, we can arrange a private guide to show you the sites. In the early evening, a transfer will take you to the airport for your overnight flight to Madrid. It's a ten and half-hour flight, so don't forget to charge the iPad and perhaps pack Darwin's The Origin of Species for some inspired reading.
DAY 11
Arrive back in the UK
On arrival into Madrid around lunchtime, you connect straight through on to a two-and-a-half-hour flight to London where you'll land in the early afternoon.
A Rough Idea of Price
Dependent on season, accommodation and activities
The estimated cost for this trip is £4,555 to £6,425 per person. The final cost of the trip depends on the way we tailor it especially for you. The final cost varies according to several factors, which include the level of service, length of trip and advance booking time. The exact price will be provided on your personalised quote. The average price for this trip is £5,355 per person.
A few of the benefits of travelling with us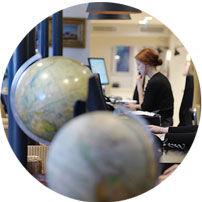 Get in touch
Our experts have the inside track on the destinations they sell and will tailor-make a holiday to your unique requirements.
Contact one of our Ecuador specialists