Itinerary Highlights
Explore Windhoek's German colonial heritage
Experience a cheetah walking safari
Visit Etosha and its impressive salt pan
Relax in the verdant setting of the Okavango River
Enjoy wildlife-spotting along the Caprivi Strip
Appreciate the power of nature at the magnificent Victoria Falls
Contact one of our Namibia specialists + 44 (0) 20 3958 6120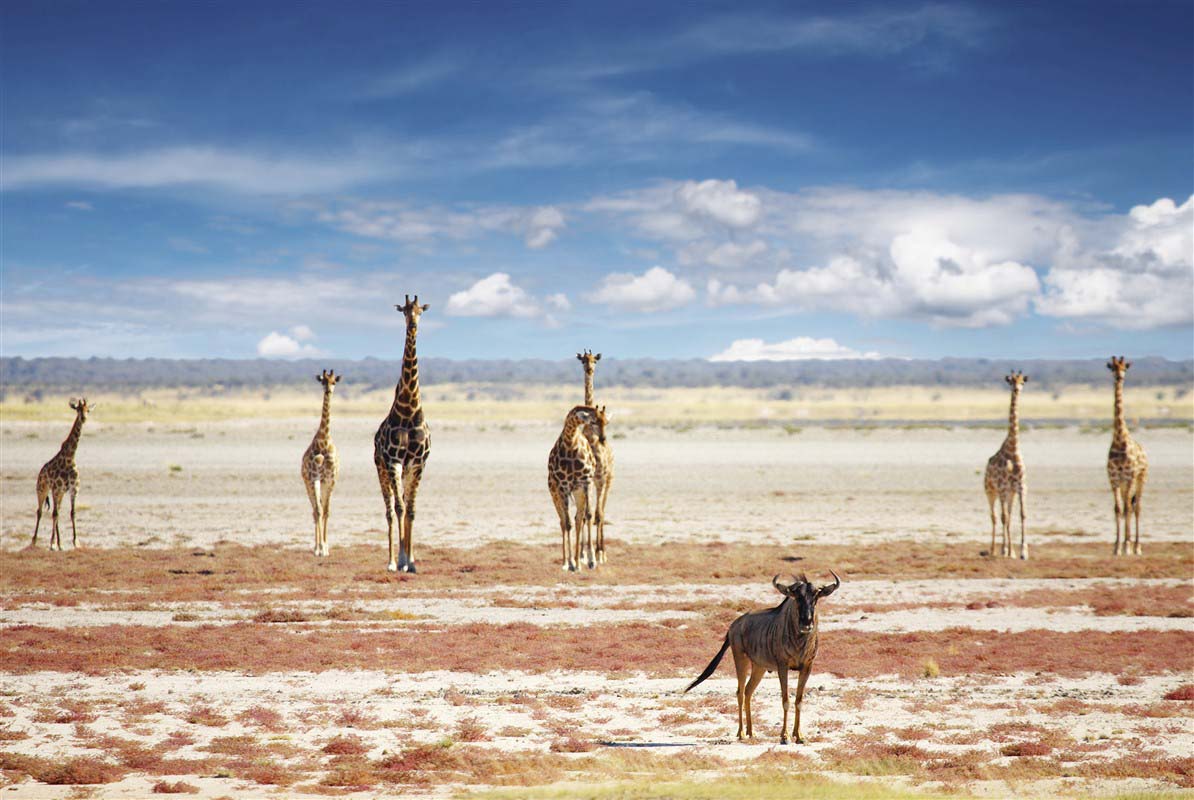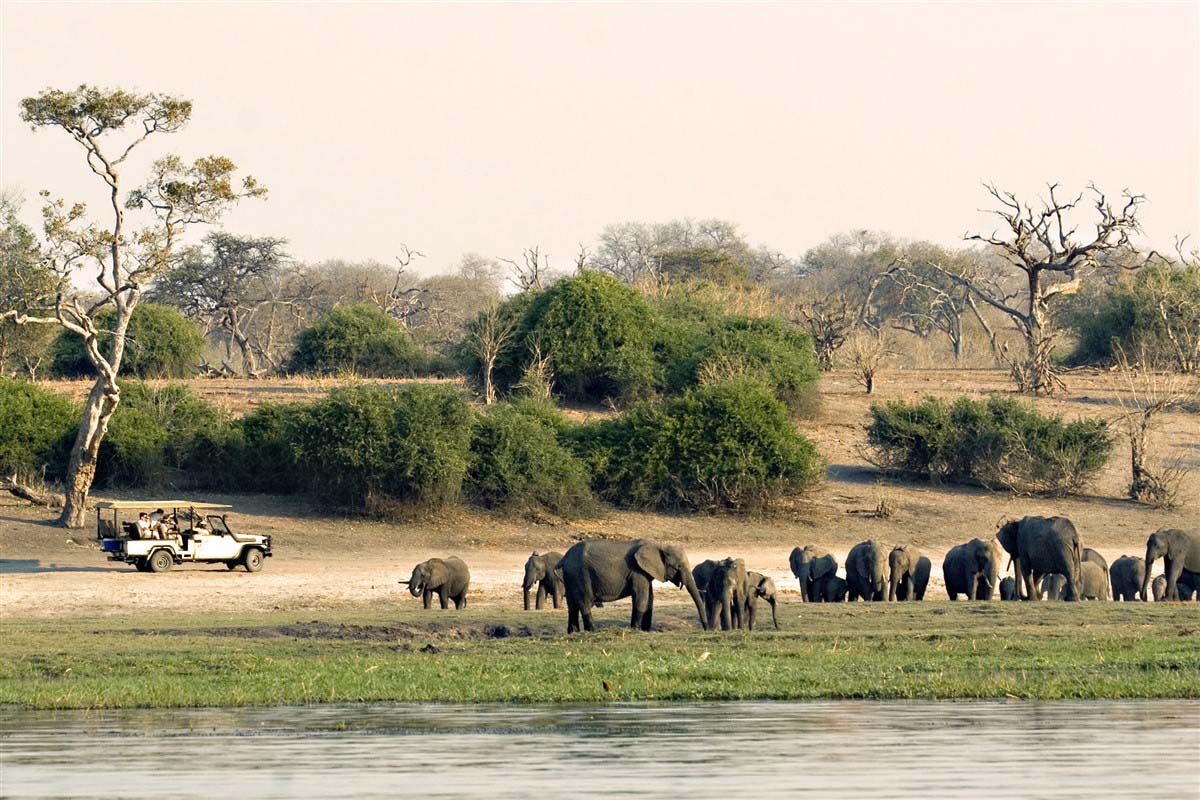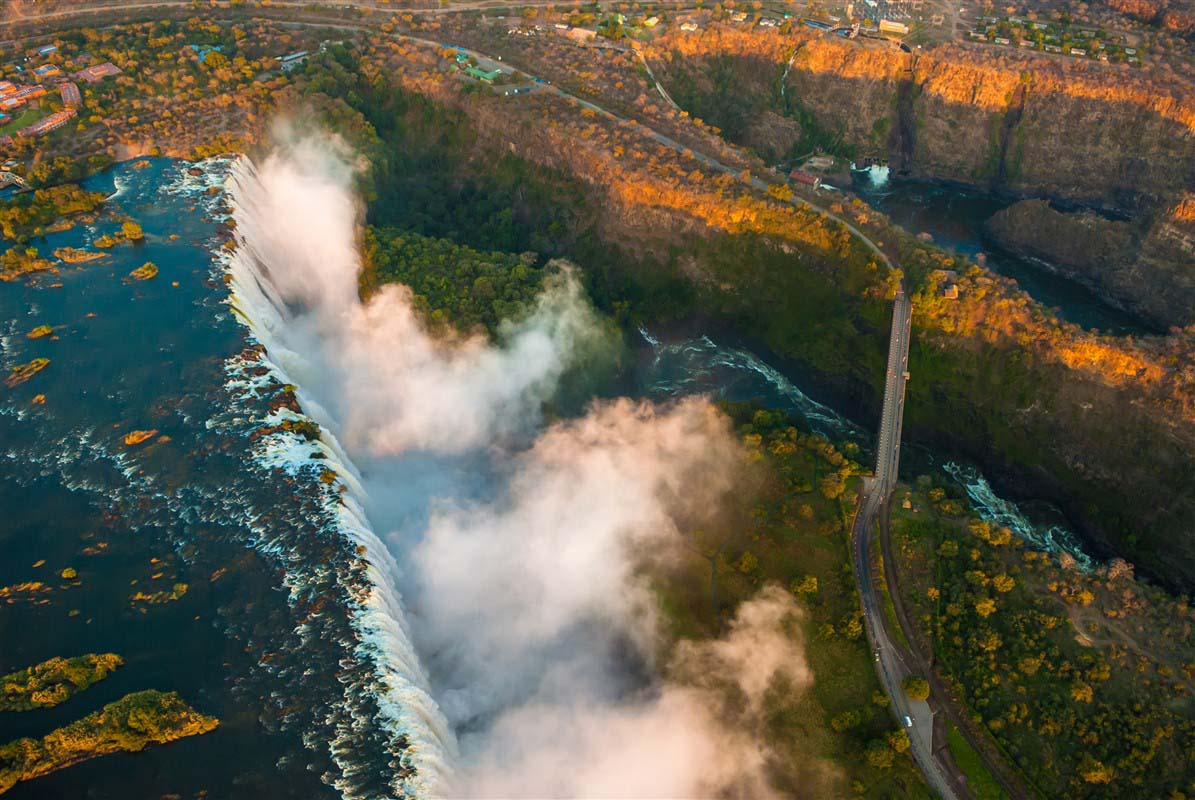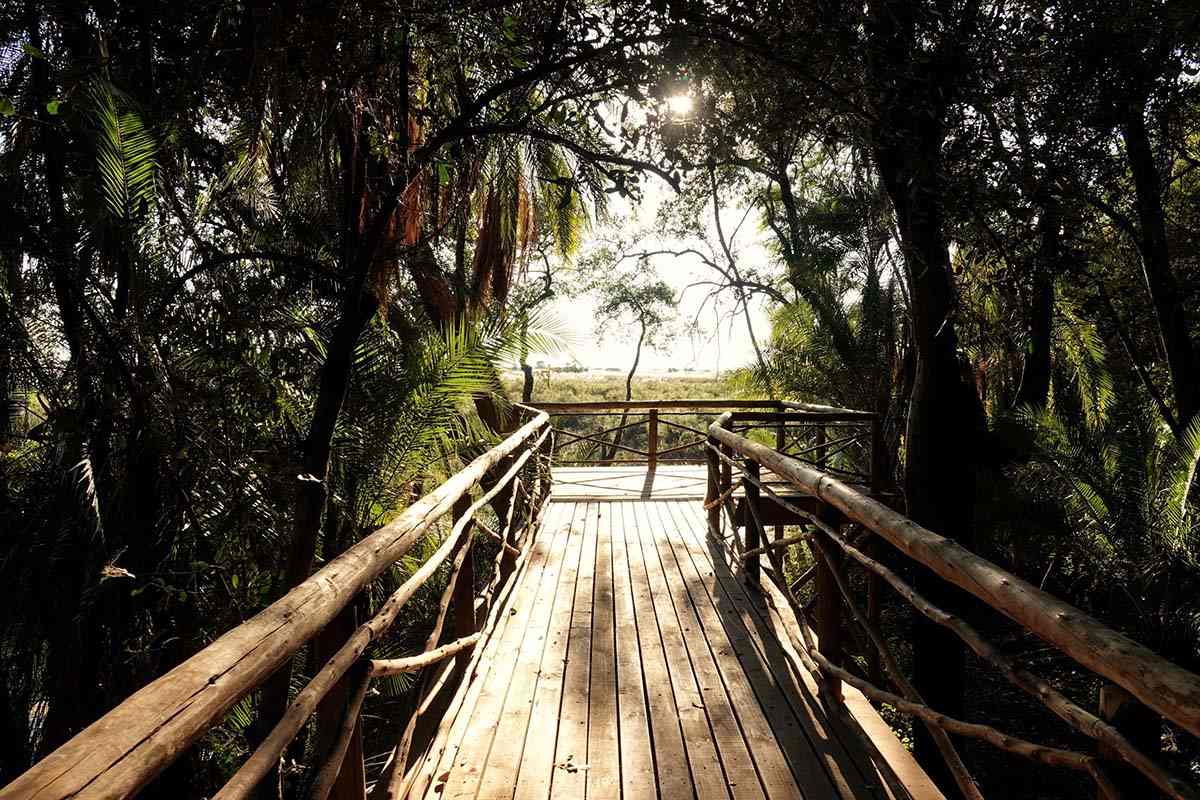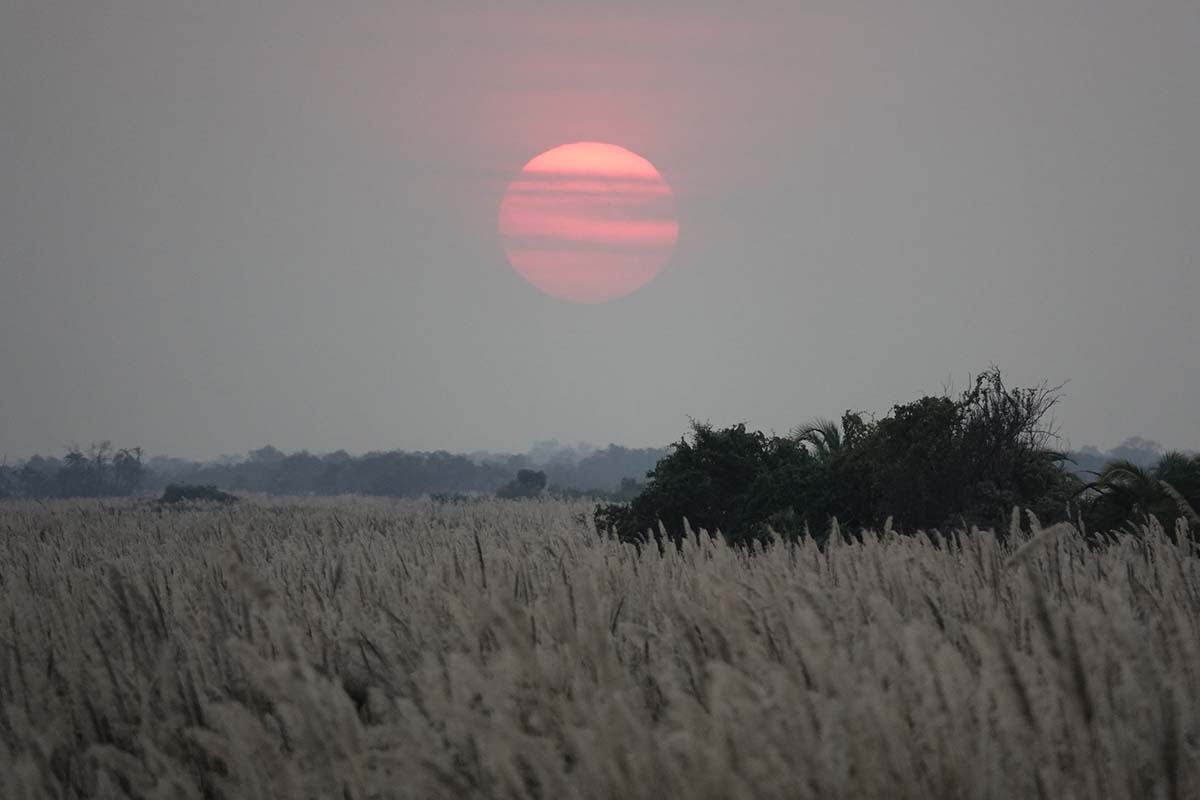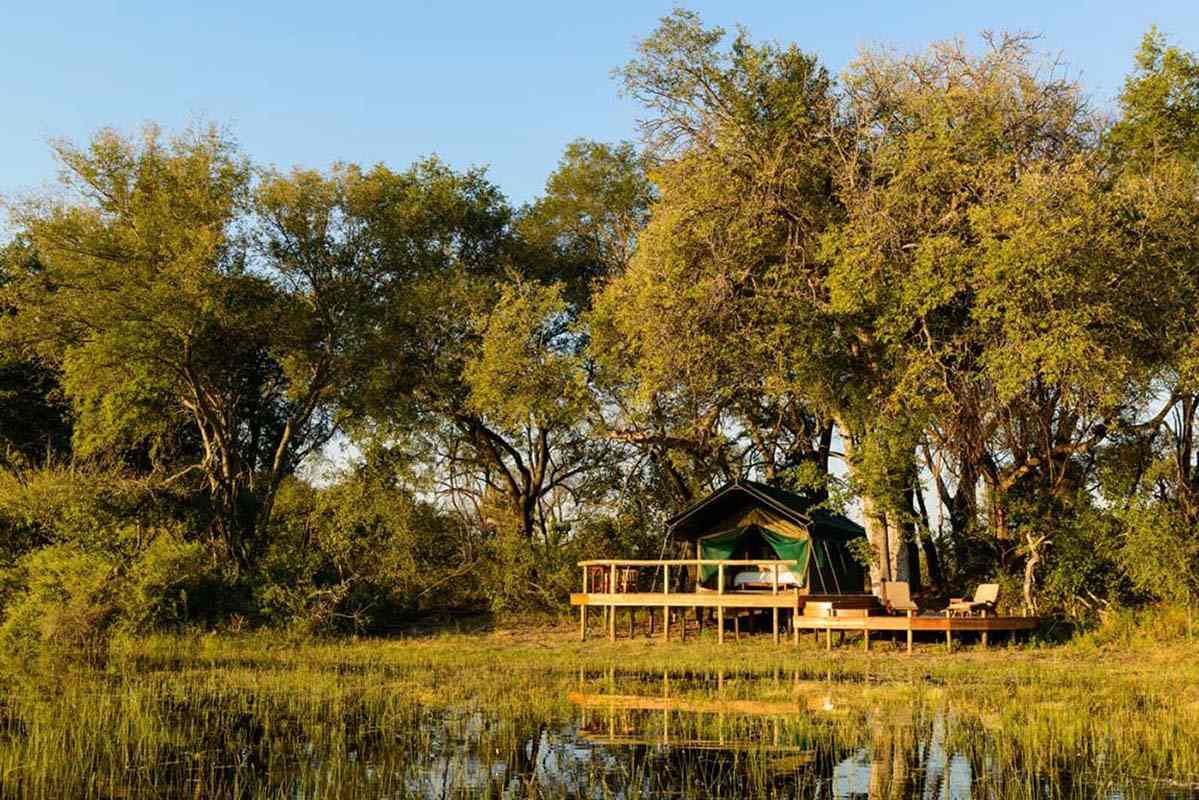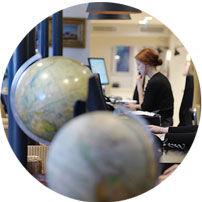 Southern Africa is unrivalled when it comes to dramatic landscapes and unforgettable wildlife experiences. Journey from Windhoek to Victoria Falls on a two-week self-drive itinerary and discover the diversity and beauty of this fascinating country as you visit Etosha and the Caprivi Strip. End your trip in Zimbabwe at the Victoria Falls, the world's largest and most breath-taking waterfall.
Upon arrival in the Namibian capital of Windhoek, explore some of the city's colonial buildings and enjoy mouth-watering steaks at one of its renowned eateries. Next, head north to Okonjima, an excellent location for spotting cheetahs, as well as leopards, giraffes, impalas and hyenas. In the afternoons, you'll be able to relax by the pool or hike through the stunning trails surrounding the lodge.
Onwards to Etosha, one of the country's best wildlife destinations, spot pink flamingos and flocks of birds around the Kunene River, and hippos, wildebeest and zebras along the Caprivi Strip. Conclude your trip in Botswana with a visit to the awe-inspiring Victoria Falls, the world's largest waterfall, where adventure-lovers can experience the spectacle with white water rafting along the Zambezi River.
Route
Everything is 100% tailored to you
DAY 1
Take Wing to Windhoek
Depart from London on an overnight flight to Windhoek, Namibia's capital. This is an indirect flight, with most flights routing via South Africa or the Middle East. Total travel time will be somewhere in the region of 14 to 16 hours.
DAY 2
Explore the Namibian capital Windhoek
On arrival into Windhoek, you'll be met at the airport and transferred to your accommodation. Your rental car will be delivered to your hotel or guesthouse, though the centre of the Namibian capital is compact and you may wish to explore on foot. Make sure you don't miss the city's many German colonial buildings, including the old fort, the Lutheran Christuskirche and the Tintenpalast (Ink Palace), seat of the Namibian parliament. In the evening, locals and visitors alike converge on Joe's Beerhouse, a renowned eatery serving up the best steaks in town in a convivial atmosphere.
This morning hit the road for Okonjima, which is about three hours north of Windhoek, driving on tarmac and gravel roads. Framed by the Omboroko Mountains and situated west of the Waterberg Plateau, the grassy plains of Okonjima are home to the Africat Foundation.
This is one of the best places in the country to see notoriously shy cheetahs. This afternoon, join a game drive to spot these lithe, beautiful creatures from the comfort and of your safari truck, picking up radio signals to help improve your chances of a sighting. You'll also need to keep your eyes peeled for leopards, giraffes, impalas and hyenas as these are also regularly seen at Okonjima.
In the company of competent trackers, you'll have the chance this morning to go on a guided walk through the rehabilitation area of Okonjima's 5000-acre game reserve. Rehabilitated cheetahs have been fitted with radio collars enabling you to experience the thrill of tracking big cats in their natural environment. Being able to walk the same ground as they do is a privilege and a memory that you're sure to cherish. Later, relax by the pool or take a walk along the five mile of hiking trails that run through the property. Return to the lodge at the end of the day for a well-deserved sundowner.
Your destination today is the delightful Mushara Lodge, (not to be confused with the separate Mushara Outpost and Mushara Bush Camp). Etosha is one of Namibia's premier wildlife spotting destinations and translates as 'Great White Place' - a nod to the enormous mineral pan which takes up about a quarter of its area. Once a lake filled by the Kunene River, these days it's seasonal. When there's water, animals flock to its shores to drink from the springs and pools that are formed. Watch out for huge flocks of wading birds and stands of pink flamingos. The comfortable and elegant Mushara Lodge is only five miles from the park entrance so you'll have time to visit this afternoon if you just can't wait until morning.
DAY 6
At Leisure, Mushara Lodge
You can decide on today's activities, though being so close to Etosha we expect you'll be keen to fit in at least one game drive. According to the local San people, legend has it that the Etosha pan was formed when a village was raided. The sole female survivor was devastated at the loss of her family and friends and cried until her tears formed a lake. When that lake dried up, it left the salt pan you can see today. Later, relax in the Lodge's swimming pool or read a book borrowed from Mushara's library.
DAY 7
Relax at Hakusembe River Lodge
Your road trip continues as you drive the 240 miles from Etosha to Rundu and on to your base, the Hakusembe River Lodge. In a country as arid as Namibia, it's a delight to find yourself in such a lush setting. Set on the verdant banks of the Okavango River, this lodge invites you to put your feet up and let rural Africa come to you. Swap the sound of the car's engine for the rhythmic flapping wings of fish eagles, the plop of a crocodile entering the water or the gentle motion of a dugout canoe slipping almost silently along the river's calm shallows. Nature's melodies will help refresh you after a long drive, working their magic so you'll feel ready to move on in the morning.
DAY 8
Drive on to the Caprivi Strip
Today's drive is a relatively short 110-mile hop to RiverDance, located at Divundu on the famous Caprivi Strip. This narrow panhandle separates Namibia from its northern neighbour Angola. German Chancellor Leo von Caprivi brokered it in the 1890s in a futile attempt to link Namibia with Tanzania and form a valuable trade link with the Indian Ocean. Alas, Victoria Falls got in the way. RiverDance's secluded location on the banks of the Okavango River is perfectly placed to explore the nearby sights of Mahango Game Reserve and Bwabwata National Park, each within an hour's drive of your accommodation.
DAY 9
Relax at RiverDance
Though many are tempted to stay just a single night at RiverDance, it's a real treat to linger a little longer to take full advantage of the beautifully crafted lodge in its riverfront setting. Today you can pursue your own interests. There are a plethora of activities on offer, from river trips to birdwatching, fishing to stargazing. If you're tempted by a local excursion, nearby Popa Falls is well worth the effort. There, the Okavango River drops in a series of tumbling rapids visible when the river is low during dry season. After your outing, return to the lodge and relax on your private deck to watch the world go by.
DAY 10
Wildlife-spotting at Nambwa
Travelling east along the Caprivi Strip, today's destination is Nambwa Tented Lodge near Kongola. The final leg of the journey is exciting; it requires a 4x4 to travel over soft sand, all the while giving way to herds of elephant and other wildlife that command the road. Be patient and don't honk the horn or rev your engine. The luxury suites are glamping at its finest. Located in the midst of Mashi Conservancy inside Bwabwata National Park, this is an important wildlife corridor and part of the Peace Park initiative. Nambwa is the only lodge that has been approved for night drives, giving you unrivalled access to the many species of wildlife that call the area home. Among the species commonly seen are hippos, wildebeest, zebras, giraffes and lions.
DAY 11
Captivating Caprivi
Today you'll enjoy a second day at Nambwa Tented Lodge, a chance to get better acquainted with Caprivi's abundant wildlife. This fertile area is well stocked with wildlife, offering a dramatic contrast to arid Etosha. You'll soon be able to identify some of the region's distinctive vegetation such as sausage trees and sycamore figs. Birdwatchers will be delighted at the sheer diversity of endemic and migratory species that can be identified here. Watch out for languishing hippos and snapping crocodiles in the Kwando and Linyanti Rivers as well as herds of mighty elephants and buffalo in Nkasa Lupala and Mudumu parks.
DAY 12
Across the Border to Victoria Falls
This morning you'll enter Botswana, entering the country via the Ngoma border crossing. After you complete formalities, the road leads through Chobe National Park so reduce your speed and wind down the windows to get a better look at the park's wildlife. Once through, you'll drop off the rental car at Kasane Airport. A driver will be waiting to meet you and from there it's another two hours by road to Victoria Falls, Zimbabwe. You'll check into the Victoria Falls Hotel in time to squeeze into the iconic Stanley's Bar for a well-earned G&T. If you're looking for a memorable dining location, why not eat aboard a vintage steam train, crossing the iconic Victoria Falls Bridge.
DAY 13
Awesome Victoria Falls
The Victoria Falls are the world's largest waterfall, a jaw-dropping cascade of water falling like a liquid curtain over a sheer rock face. Known locally as Mosi oa Tunya or 'the smoke that thunders' - an apt moniker for this spectacle of nature. As you peer over the 350ft drop from the rim of the gorge you'll understand why this magnificent sight is considered one of the Seven Natural Wonders of the World. But you shouldn't settle for just a walk. Look down from the lofty vantage point of a helicopter, bungee off the bridge, experience the thrill of white water rafting along the mighty Zambezi River - there are so many ways to enjoy this iconic destination you'll be spoilt for choice.
Save a special activity for this morning as you prepare to say farewell to Africa. Sadly it's time to transfer to the airport to catch your connecting flight to South Africa and onto London. Your journey will take about 18 hours, more than enough to look through all the wonderful photos you've taken and relive your trip.
A Rough Idea of Price
Dependent on season, accommodation and activities
The estimated cost for this trip starts from £4,320 to £6,210 per person. The final cost of the trip depends on the way we tailor it especially for you. The final cost varies according to several factors, which include the level of service, length of trip and advance booking time. The exact price will be provided on your personalised quote. The average starting price for this trip is £4,970 per person.
A few of the benefits of travelling with us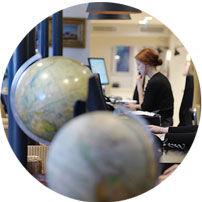 Get in touch
Our experts have the inside track on the destinations they sell and will tailor-make a holiday to your unique requirements.
Contact one of our Namibia specialists