Itinerary Highlights
Spot tigers in the forests of Dudhwa National Park
Fall in love with laidback Lucknow on a guided foodie tour
Get under the skin of modern India in cultural Kolkata
Breathe in the fresh Himalayan air in Darjeeling
Contact one of our India specialists + 44 (0) 20 3958 6120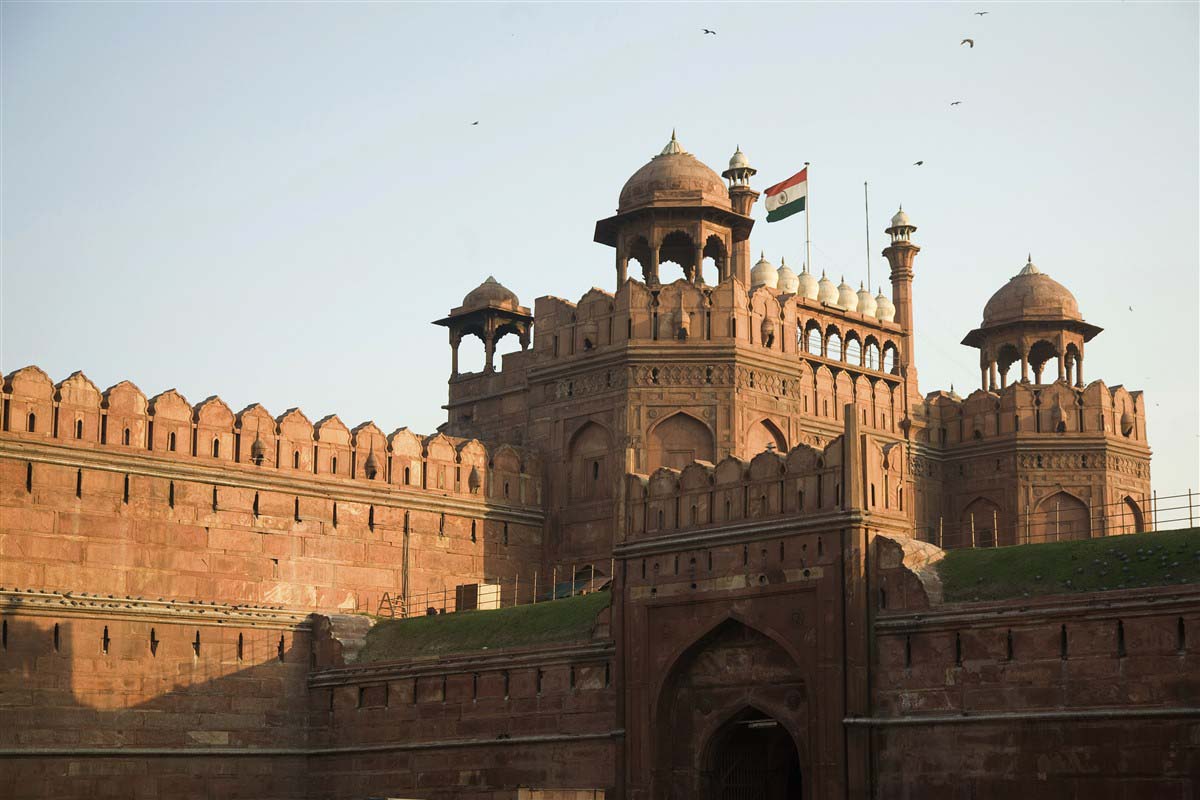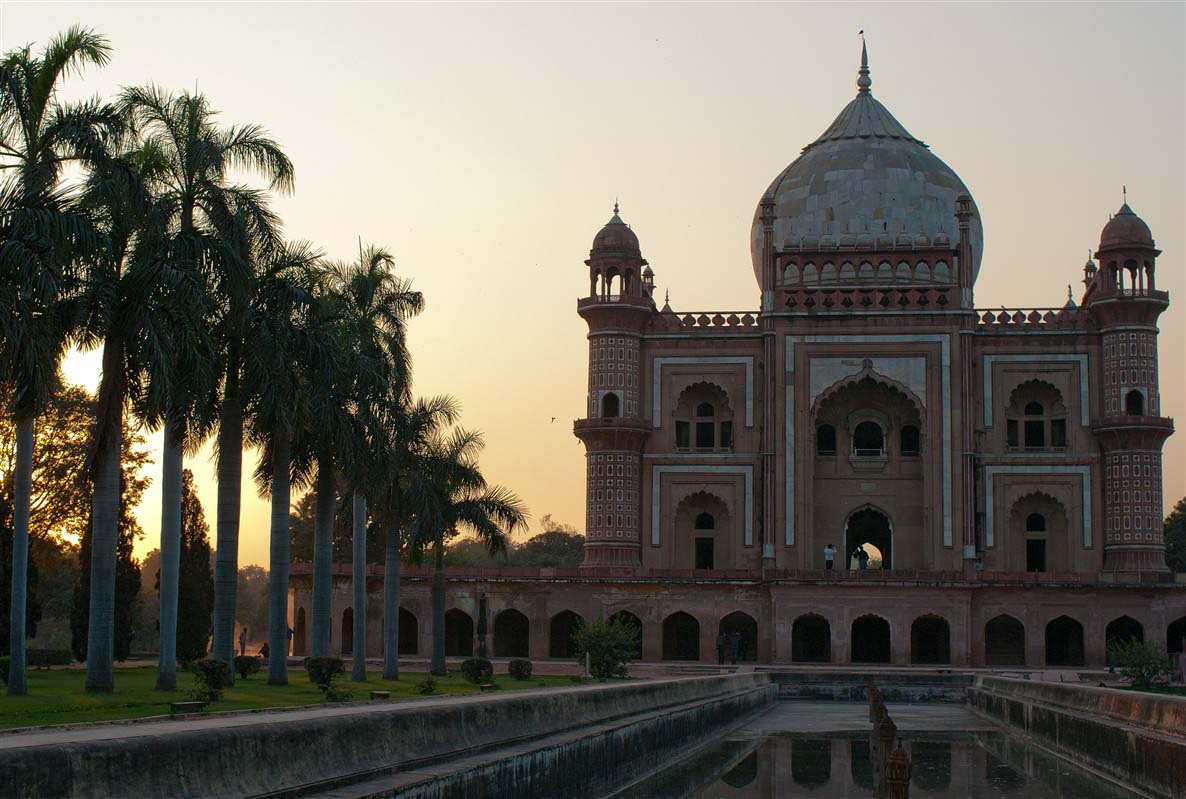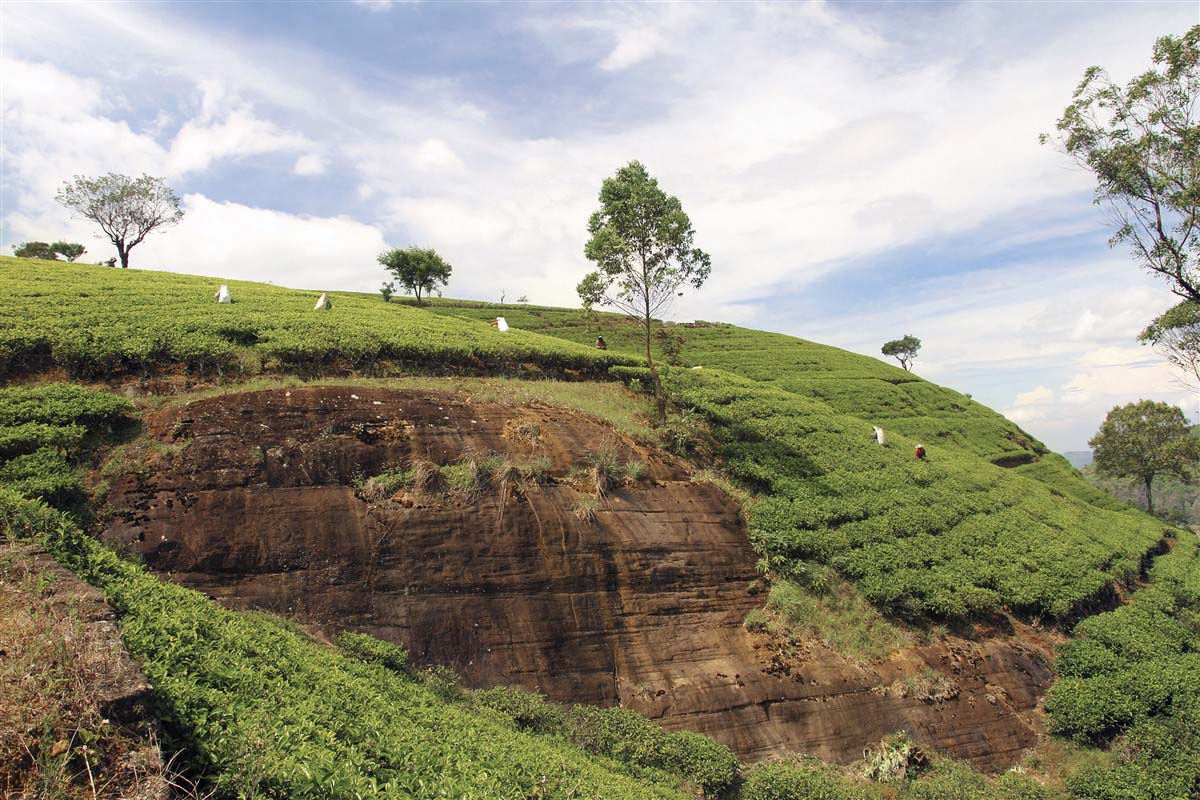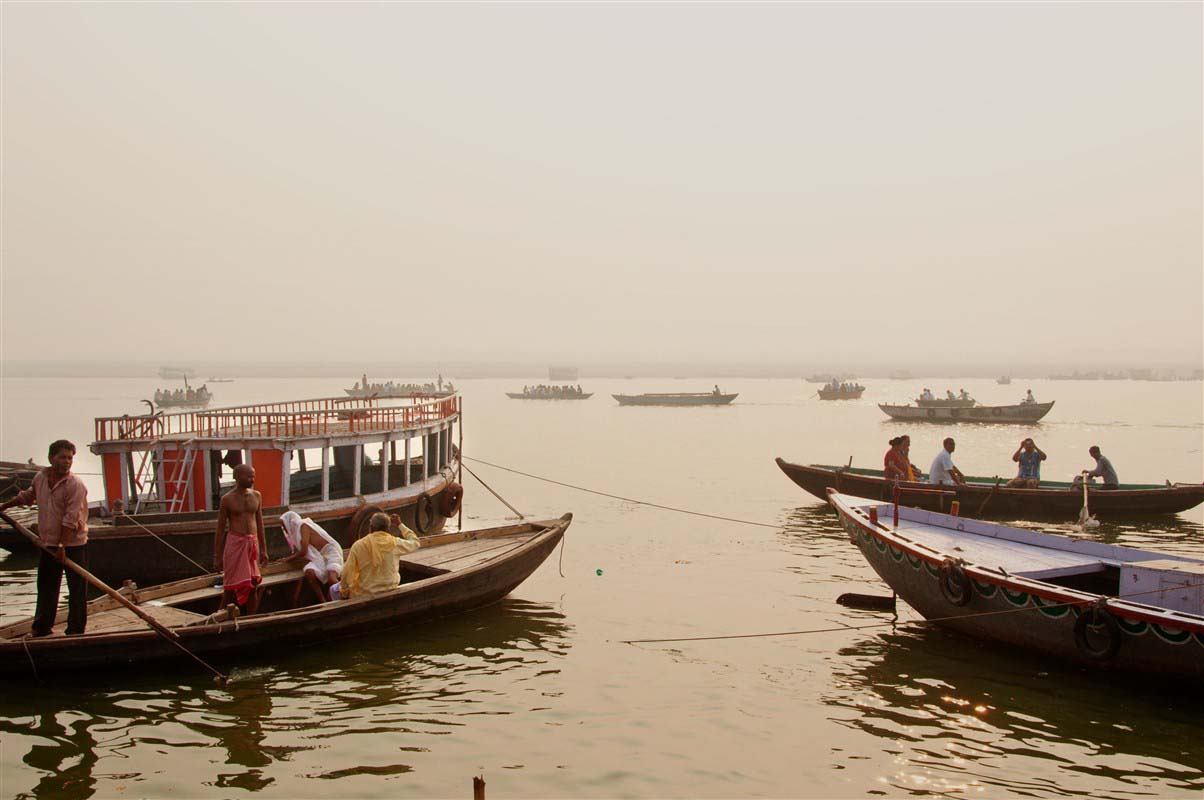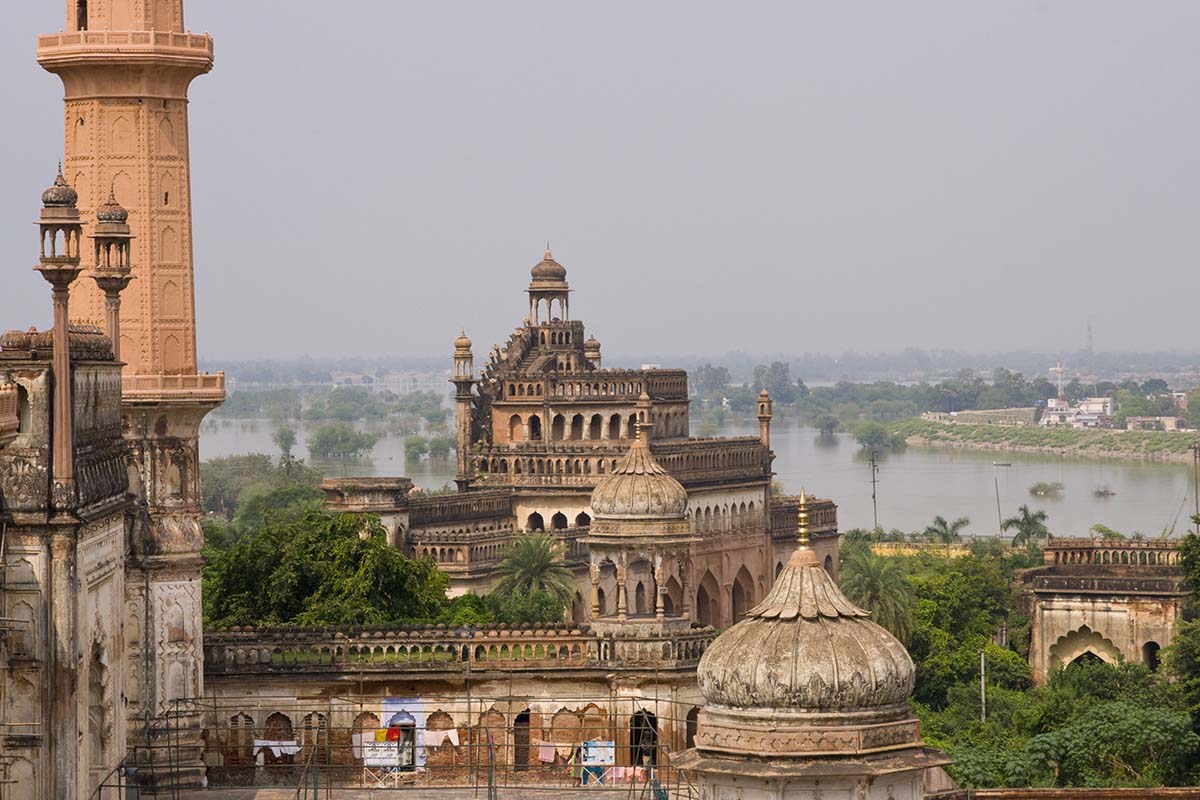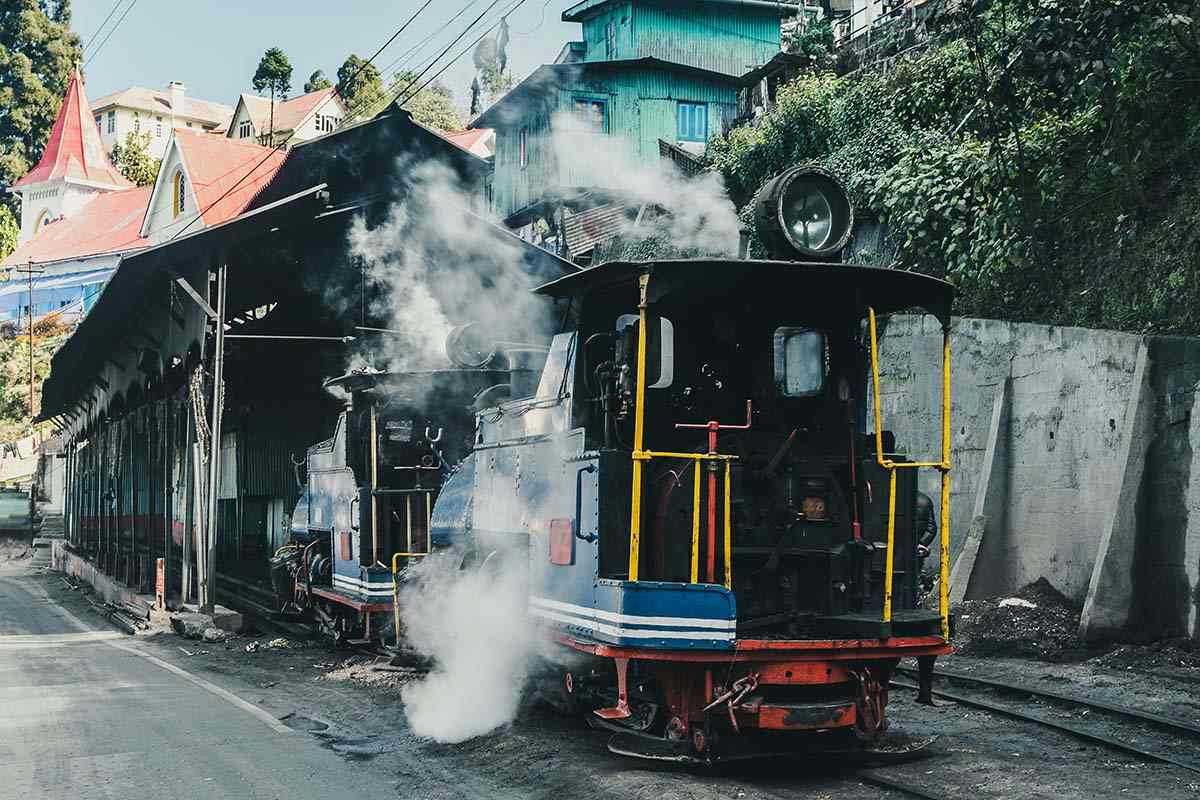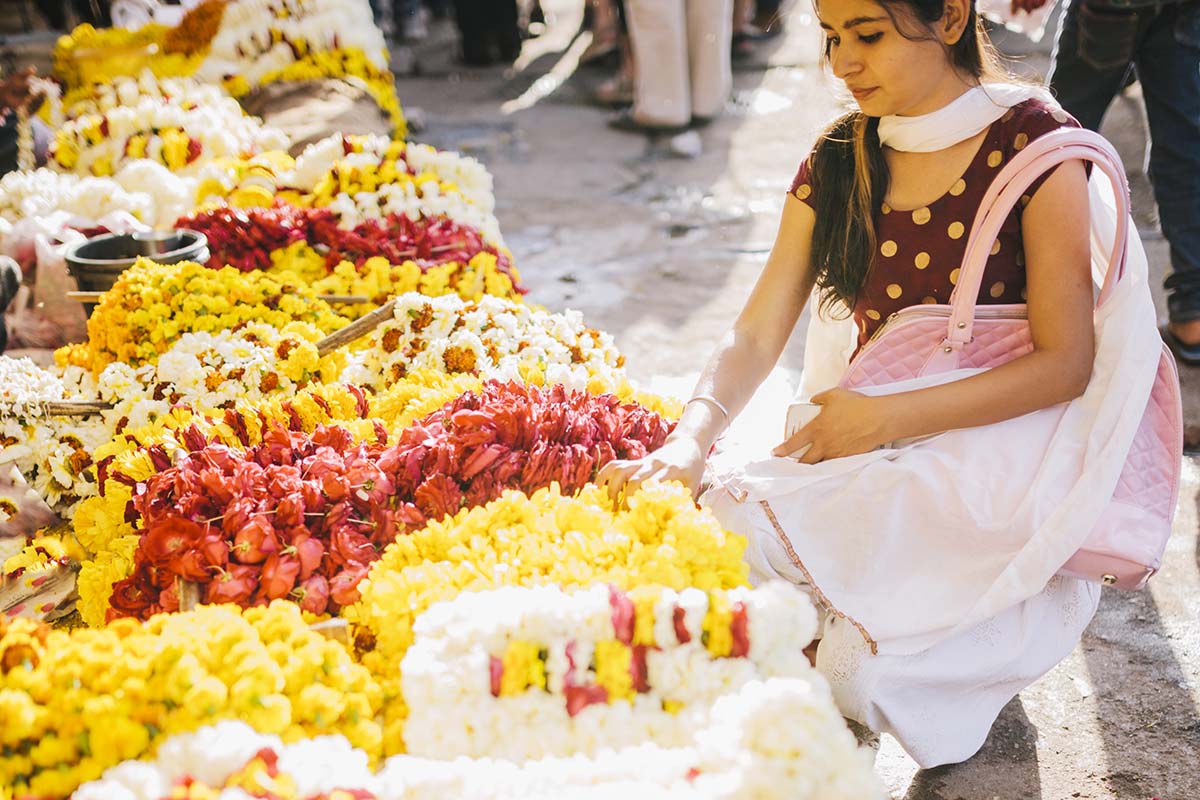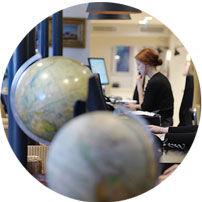 Do a loop of eastern India's highlights including Dudhwa, Lucknow, Kolkata and Darjeeling, and take in tea, wildlife, culture and some delicious cuisine.
Route
Everything is 100% tailored to you
DAY 1
International Flight
Head to the airport in London this evening and let the holiday excitement begin as you board a direct eight-hour night flight to Delhi.
Land in Delhi this morning and you will be met by one of our team on the ground who will transfer you to your city centre hotel. Once checked in you have the rest of the day at leisure to explore. We suggest keeping it simple after the long journey and our local Concierge will be on hand to suggest local sightseeing spots and recommend and book a restaurant for dinner later.
This morning after breakfast you will be driven to the airport for a morning flight to Lucknow, which will take around an hour. When you land a member of our team will be waiting to meet you and drive you to your final destination, Dudhwa National Park. After around five hours in the car you'll arrive at your lodge and can then spend the late afternoon relaxing in the sun and enjoying the views.
Covering nearly 200 square miles of protected land, Dudhwa National Park is a lush paradise of grasslands, swamps and a huge forest of sal trees, which are associated with both Hinduism and Buddhism. Across the various landscapes visitors can see tigers, elephants, bears and over 400 species of birds.
Spend today exploring properly and start the day with a game drive around the park. Keep your eyes peeled and your cameras poised as your guide and driver track wildlife. When you get back, have a quick snooze in the sun or go on a walk with your guide. Lunch is then served and afterwards you'll begin your afternoon activity, a game drive into the Kishanpur Wildlife Sanctuary.
Located 18 miles from Dudhwa, Kishanpur is spread across 80 square miles and, like Dudhwa, is largely dense and covered with deciduous trees. Tiger, chital, hog deer, wild boars, otters and many more animals call the forests here home, and in the open meadows and around the streams migratory birds such as falcons, drongos, owls, egrets and peacocks can also be spotted
For a change of scenery today you'll head away from the forests and to the swamps of Katarniaghat Wildlife Sanctuary instead. After an initial private car transfer you'll then change vehicles and spend the rest of the day exploring by boat. Sprawled across 150 square miles, and sharing an international border with Nepal, the swampy ecosystem of Katarniaghat, with its soft alluvial savannah and the magnificent Girwa River, is home to myriad mammals and birds.
Many endangered species including the tiger, one-horned rhinoceros, Gangetic dolphin, swamp deer and over 350 varieties of resident and migratory birds find safe haven here. Enjoy quietly gliding along the river where you'll have uninterrupted views of the wildlife and scenery on the banks.
Make the most of your final morning in Dudwa with a stroll around the lodge and breakfast in the sun. Later on you'll then be transferred the five hours back to Lucknow by private car. Offering a different pace of life to that in other well-trodden Indian cities, Lucknow is known across the country for its superb cuisine and buzzing streets. This is the sort of place where some local knowledge goes a long way, so after checking in to your hotel here, spend the evening at one of the city's best restaurants, which our Concierge can recommend and book for you.
Spend today discovering why so many people fall for Lucknow on a full day guided tour. Commonly associated with the leisurely pursuits, etiquette, architecture and food of the refined Nawabi culture, over the years Lucknow has preserved this spirit of the bygone days and is consequently a lovely city to explore. Among other sightseeing spots your guide will take you to visit the relief centre of Asafi Imambara, Rumi Darwaza ornamental gate, the domed monument of Chota Imambara and the former British army base, The Residency.
This evening you'll be introduced to the famously good foodie scene in the city on a private two-hour walking tour where you'll try authentic local Awadhi cuisine alongside clued-up Lucknowites in some of the best local eateries, tucked away off the tourist trail.
The journey continues today as you leave Lucknow and make your way to Kolkata. Start by meeting your driver for the transfer to the airport, then catch a lunchtime flight, which will take just under two hours. When you arrive you'll be met by a driver at the airport and taken to check in at your hotel in the city centre. Later this afternoon a guide will then meet you to introduce you to the city with a tour of Victoria Memorial, Kolkata's most imposing and monumental building, St. Paul's Cathedral, and the Indian Museum, the largest in India, with one of the best collections of Indian art.
Today you will be picked up by your guide and taken on a longer city tour of Kolkata, or Calcutta as it was known until 2001. This is where it all began for Modern India and was the capital and the seat of the British Indian Empire until 1911, when the capital was shifted to Delhi. Although a young city by international standards, it has a rich history spanning more than 300 years, and prominent remnants of its colorful past are well preserved for all to see.
Start your day bright and early with a visit to Kolkata's vast Flower Market, which is located right under the iconic Howrah Bridge and hosts myriad colourful and fragrant flowers. Next, take a walk around the world heritage site of Dalhousie Square to appreciate the well-maintained neo-classical buildings including Calcutta High Court, The Town Hall and Government House.
Later on, you will then drive to Babu Ghat and take a short excursion on a private cruise down the Hooghly River. The river is an important focal point in the city and serves as a link between the two banks, a floating home for boatmen and their families, a place of worship for those who cannot make a pilgrimage to Varanasi, and as the spiritual home of the Goddess Durga. As you cruise, take in the numerous sights and sip on tea before you disembark at Belur Math temple, arriving in time for the evening service.
DAY 10
Palaces and Pottery
Venture to northern Kolkata with your guide this morning to get more of a glimpse into local life in the city. Your first stop will be at Kumarthuli, or the potter's village, where throughout the year potters work on making life sized models of various deities. Next, visit College Street, the home of the University as well as several lovely second hand bookshops.
Stop here for coffee at one of the local student hangouts and eavesdrop on the varied conversation before making your way to your final stop in Jorasanko. Here you'll visit the museum dedicated to the Nobel Laureate Rabindranath Tagore, and the elaborately carved Jain Temple.
Try some Bengali cuisine for lunch before then heading back to the city centre where you have the afternoon to spend at leisure. You may like to visit the charity of Mother Teresa and Kaali Mata Temple, or simply just wander to a leisurely dinner. Again, our Concierge is on hand to recommend.
The last stop on your eastern Indian adventure is Darjeeling, high in the Indian Himalayas close to both the Nepalese and Bhutanese borders. To get there you'll be transferred to Kolkata airport for an hour or so flight to Bagdogra Airport, where you will be met by another driver for a further four-hour road transfer. This is prime Indian tea plantation country and the panoramic views of lush rolling hills and tea fields will make the drive seem much shorter. When you arrive, sit down with a cup of the local brew before dinner.
Wake up in the peaceful hills of Darjeeling and have breakfast on the terrace before meeting your guide for a tour of the local town and a tea plantation. With the backdrop of the mighty snow-clad Himalayas, Darjeeling is both visually stunning and an important tea trade and tourism town. On your sightseeing tour you'll visit the Himalayan Zoological Park, the Himalayan Mountaineering Institute, Gumbu Rock site and Tibetan Refugee self-help centre. You will then visit a nearby tea garden where you'll be introduced to the traditional tea making process.
After lunch, you can stroll through town and walk down the steep hill to the city market. Meandering along the little lanes here, it's easy to imagine what Darjeeling was like before it grew into a tourist destination. Your off the beaten track exploring will give you an insight into local life as you visit the local vegetable markets where you can stop at small grocery stores, spice vendors and shops selling locally used utensils.
This morning you will head back into Darjeeling, this time to enjoy the more scenic sights in the area. Hop aboard the train from Darjeeling Town to ride the famous Darjeeling Hill Railway through the picturesque Batasia Loop and then to the neighboring town of Ghoom. Keep your eyes firmly fixed out of the window as the train takes you through some of the region's most beautiful landscapes.
This afternoon your guide will lead you away from Ghoom to the town of Kalimpong, which was once part of Bhutan, had a strong trading history with Tibet and was a hub for Scottish missionaries in the 1800s. Wander around town and see how the mix of influences has created a lovely and welcoming place before then travelling back to Darjeeling and your lodge.
The end of your Indian adventure is nigh and today you begin the journey home as you return to Delhi in preparation for tomorrow's flight. To get to Delhi, make the four-hour drive to Bagdogra Airport with your driver and then board the two-hour flight directly to Delhi. Another driver will be waiting to meet you here and escort you to your hotel. There will likely then just be enough time for one last Indian dinner before its then time for bed.
This morning you'll be collected from your hotel in Delhi and taken to the airport. Here you can check in for your direct flight back to the UK. The flight time is around nine-and-a-half hours so, with the time difference, you will land back in the UK this afternoon.
A Rough Idea of Price
Dependent on season, accommodation and activities
The estimated cost for this trip is £5,570 to £7,330 per person. The final cost of the trip depends on the way we tailor it especially for you. The final cost varies according to several factors, which include the level of service, length of trip and advance booking time. The exact price will be provided on your personalised quote. The average price for this trip is £5,865 per person.
A few of the benefits of travelling with us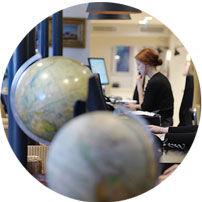 Get in touch
Our experts have the inside track on the destinations they sell and will tailor-make a holiday to your unique requirements.
Contact one of our India specialists