Itinerary Highlights
Spot whales swimming off the coast of Grootbos Nature Reserve
Try and tick off seeing all of the Big Five on game drives in Madikwe Game Reserve
Look out for unusual species such as pangolins on a riding safari in Tswalu Game Reserve
Contact one of our South Africa specialists + 44 (0) 20 3958 6120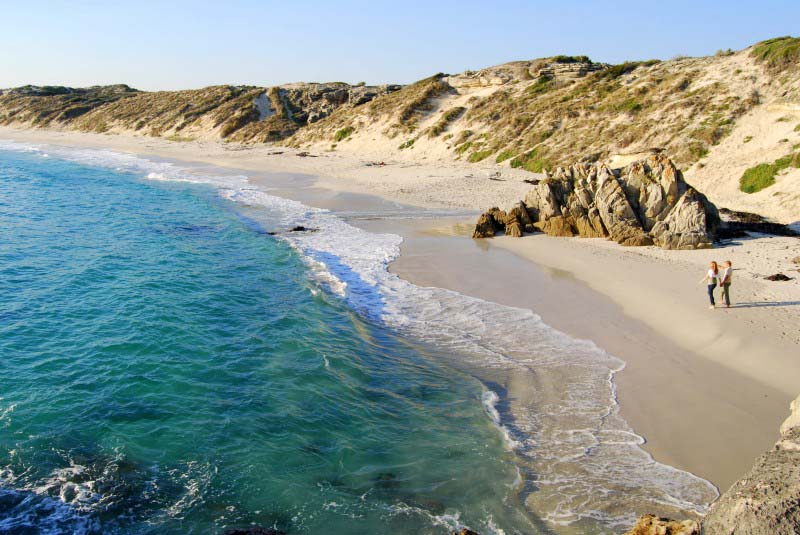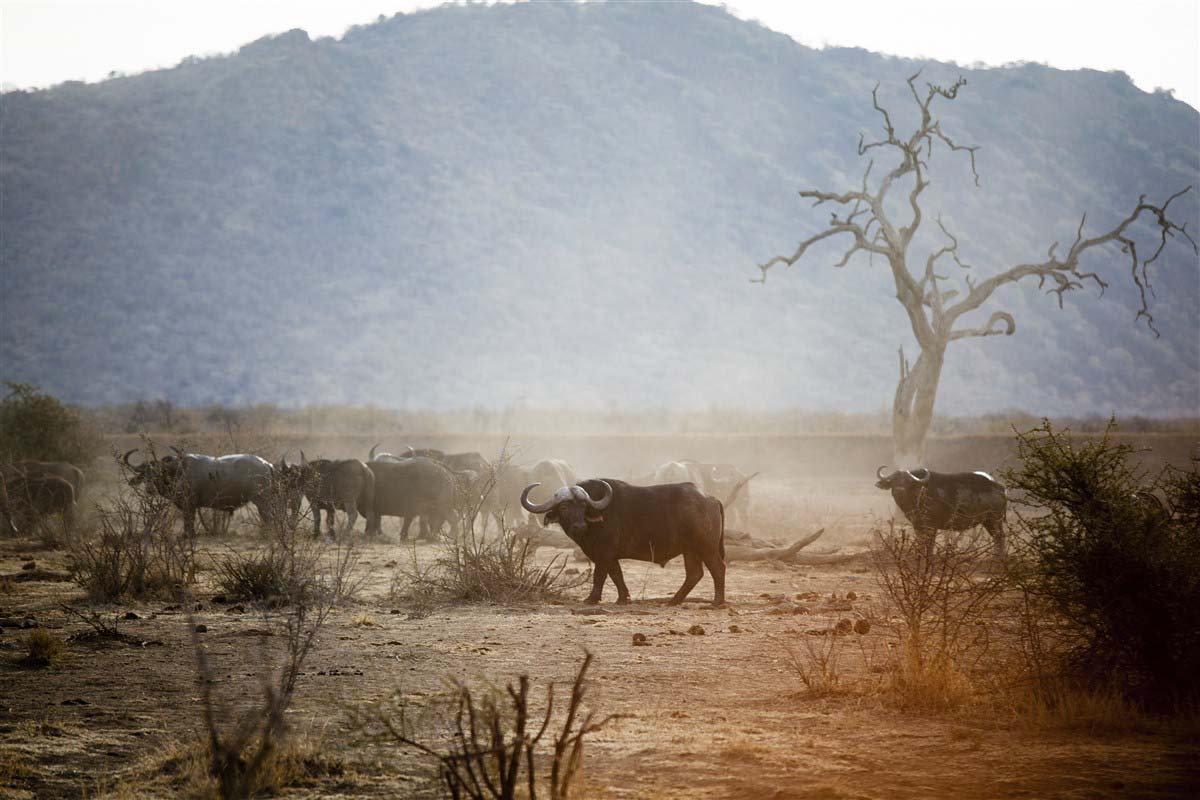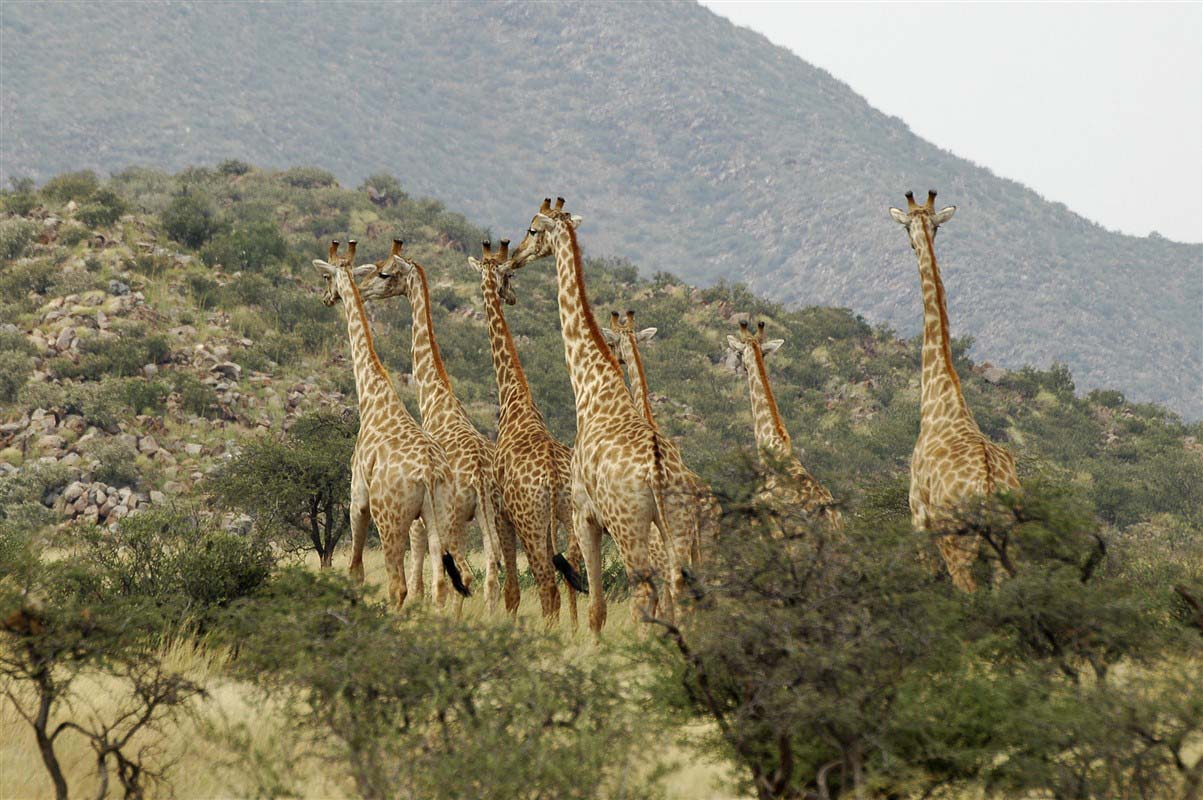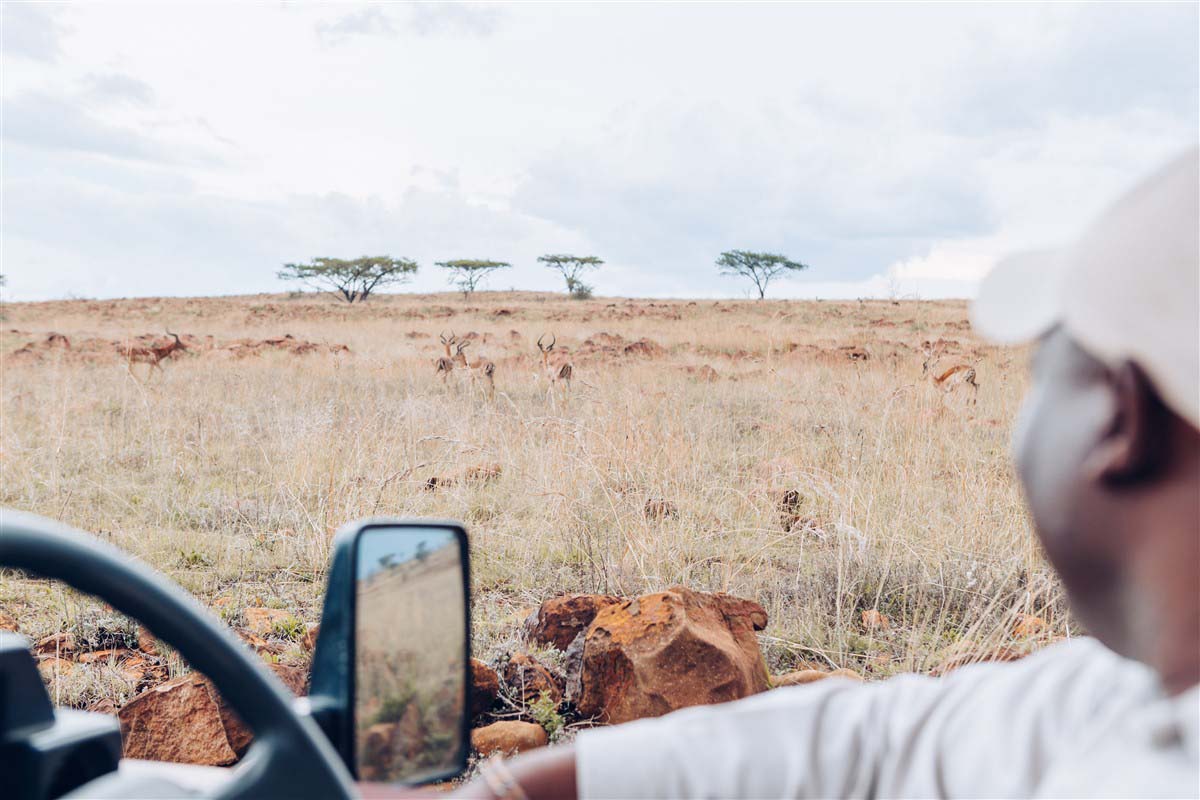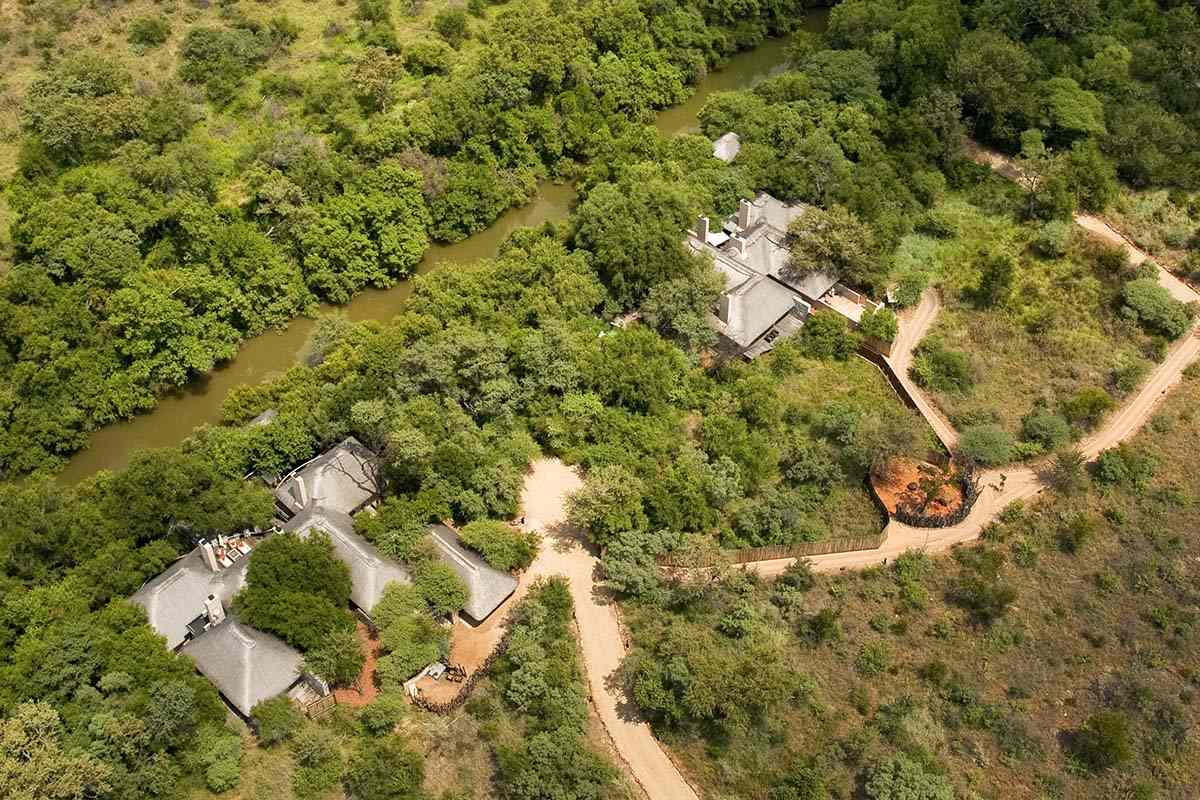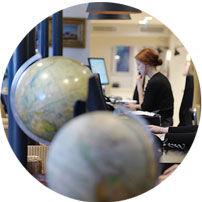 This 12-day South African safari is best enjoyed between July and December, when you can see both big marine life (whales, dolphins, sharks, seals and penguins), and big land game (in the form of lions, elephants, leopards, rhinos and buffaloes), as well as all manner of other creatures.
Route
Everything is 100% tailored to you
DAY 1
International Flight
Your wildlife spotting holiday begins with a direct overnight flight to Cape Town from London this evening. Get in the mood by loading a couple of Attenborough documentaries to your iPad and then settling in for the 11-and-a-half-hour flight.
DAY 2
Guided Around Grootbos
You'll land into Cape Town this morning to be met by one of our friendly ground team and whisked to your waiting transfer. The journey to your first holiday stop - Grootbos Nature Reserve, home to one of the National Geographic Unique Lodges of the World - is about two hours, so you'll arrive in time for lunch. Enjoy your first South African lunch and then head out to start exploring with your expert guide. The reserve is in the heart of the Cape Floral Kingdom, one of only six (and by far the smallest) floristic kingdoms on Earth, and exemplified by the many endemic species of plants that make up the so-called fynbos landscape here.
You may be in South Africa to spot the Big 5 animals and marine species, but with a qualified botanist as your guide learning about the 'Floral 5000' (we may have just made that up, but there are about that number of different endemic plant species here) is just as interesting. This evening, a five-course dinner can be enjoyed overlooking the beautiful reserve and coast beyond, or you can take an evening river cruise on the Lady Stanford boat.
Start your search for the marine wildlife today. Don't forget your sea legs as you board a boat for a day trip to spot the Marine Five. Whilst the Big Five can be seen all year round, only four of the Marine Five can be seen all year round, with whales proving a little trickier and only seen between June and November, with July and August the best times.
During the trip you will hopefully spot bottlenose dolphins swimming alongside the boat, Cape fur seals by the thousand; their chief predator great white sharks, colonies of cute and cuddly penguins and (at the right time of year) southern white whales breaching. After all the excitement of the day, wind down with a dip in the pool, or take to the spa for a pampering treatment. Then get ready for another delicious dinner, complemented by one of South Africa's superb wines.
DAY 4
Lush Landscapes in Grootbos
Spend your last day in Grootbos enjoying the lush landscapes and diverse scenery. Start the day by going out on a guided ride to explore more of the reserve as well as enjoy the freedom of cantering through the fynbos with a cool sea breeze in your hair. This afternoon, swap the fynbos for the beach and spend a few hours walking along the coast with your guide, discovering hidden caves and dipping in and out of the sea before going back to the hotel for dinner. Before that, treat yourself to an evening wine tasting of South African wines.
DAY 5
Fly North for Safari & Sundowners in Madikwe
Get up and pack your bags this morning before you are driven back to Cape Town airport for the hour-long light aircraft flight to Madikwe in the north of the country. Here you'll be met by your new guide and driven to the lodge for a late lunch. This afternoon head out on your first safari, hopefully ticking off some of the Big Five as you explore the reserve. As the drive draws to a close, stop for sundowners and the chance to really soak up your beautiful surroundings. Dinner will then be served back at the lodge.
Wake up bright and early this morning to go out on the morning game drive. Driving around some of the pristine 185,000-acre game reserve you'll see all manner of wildlife, and can hopefully add to your growing list of species spotted, including some of the land-based Big Five: elephants, lions, rhinos, buffaloes and leopards. Enjoy a dip in the pool and an afternoon siesta back at the lodge and then join the afternoon game drive which will once again come complete with sundowners. At some camps, you can get back to nature with a sleepout in a treehouse.
DAY 7
Game Drives and Sofa Safaris in Madikwe
You'll be familiar with the safari routine by now but getting up for the morning game drive should still be just as exciting as before. Each game drive is different and you can never predict what you'll come across, but you can almost guarantee there will be something new and exciting. Being back at the lodge doesn't mean the safari has to end either as often animals will walk right past the pool or your private terrace meaning you can experience a so-called 'sofa safari' where the game comes to you instead of the other way around. Since this afternoon's game drive will be the last of your holiday, make sure you tell your guide if there is anything you are still desperate to see, or want to see more of, and they will see what they can do. Then book in for a spot of stargazing under the clear South African night sky.
DAY 8
Bush Walks Through the Savannah in Tswalu
The adventure continues this morning as you travel to your next and final stop of the holiday, Tswalu. To get there you'll first take an hour-long light aircraft flight from Madikwe to Johannesburg Airport, from where you will connect onto an even shorter half-an-hour flight to Tswalu Airport. When you land in Tswalu, which is in the far north of the country, close to the border with Botswana and just south of the Kalahari Desert, you'll be met and transferred to your new lodge in the heart of Tswalu Game Reserve. Settle into your luxury lodge and head out on an afternoon guided bush walk to explore your arid savannah surroundings. Make sure to visit one of Tswalu's two habituated meerkat colonies.
Today you can begin properly exploring Tswalu with your guide on a morning game drive. As well as some of the more traditional game, expect to see some unusual and rare species here including black-maned lions, sable, tsessebe, meerkats and (if you're really lucky) pangolins, aardvarks and wild dogs. At 270,000-acres, Tswalu is South Africa's largest game reserve and yet there are only ever a maximum of ten vehicles, so there's a good chance you won't see anyone else at all.
When back at the lodge, enjoy a champagne lunch and unwind with a book before enjoying another drive or walk. Treat yourself to a massage at Tswalu Spa with its outdoor treatment area and indigenous spa garden before dinner is served at the lodge. Then spend some time sitting around the boma (encampment) fire enjoying the night sky views and chatting to the staff and dedicated researchers who are real experts in their field.
DAY 10
Saddle Up for a Riding Safari
As it's your last day today, get up early to make the most of the day and pack in lots of exploring. For something a little different you might like to try a riding safari. The team will pick you an experienced horse - chosen depending on your experience - before you join an expert guide to walk, trot or gallop across the savannah in search of wildlife. On horseback the vastness and remote beauty of the reserve will strike you even more than before, and it also allows you to get closer to animals than you might in a 4x4 because wildlife can't distinguish you from other four-legged animals.
After your ride the rest of the day is yours to spend as you please, either relaxing, or on a bush walk or game drive. When the light starts to fade, sip on sundowners and then tuck into a last delicious dinner. Stargazing or sleep outs in the semi-arid Kalahari landscape of Tswalu can be arranged.
Sadly, the time has come to begin your journey home but the good news is that you'll have the morning to enjoy a last leisurely breakfast and some last minute R&R or one final game drive. After lunch you will transferred to the airport for the half an hour flight to Johannesburg airport. Here you can then check in for your direct overnight flight back to the UK, which takes roughly 11-and-a-half-hours.
After your night flight you will land back to the UK early this morning.
A Rough Idea of Price
Dependent on season, accommodation and activities
The estimated cost for this trip is £8,505 to £11,340 per person. The final cost of the trip depends on the way we tailor it especially for you. The final cost varies according to several factors, which include the level of service, length of trip and advance booking time. The exact price will be provided on your personalised quote. The average price for this trip is £9,450 per person.
A few of the benefits of travelling with us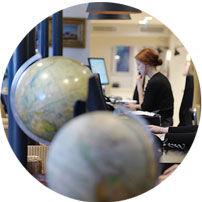 Get in touch
Our experts have the inside track on the destinations they sell and will tailor-make a holiday to your unique requirements.
Contact one of our South Africa specialists