Itinerary Highlights
Pacific Coast, Caribbean vibe in Puerto Viejo, highlands and coffee plantations: another side to Costa Rica
We have carefully selected beautiful, top-secret accommodation, from estancias to charming hotels.
Watching wildlife in Palo Verde, snorkelling on Isla de Cano, hiking in Manuel Antonio and Cahuita parks
Our services include a local Concierge service and all our usual additional services.
Contact one of our Costa Rica specialists + 44 (0) 20 3958 6120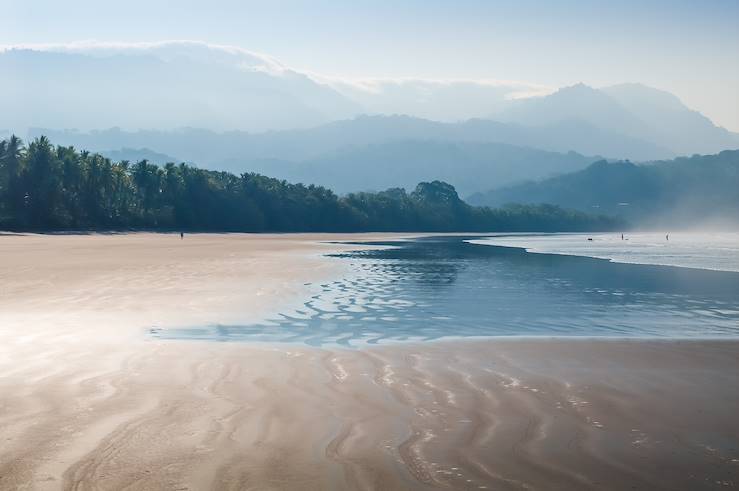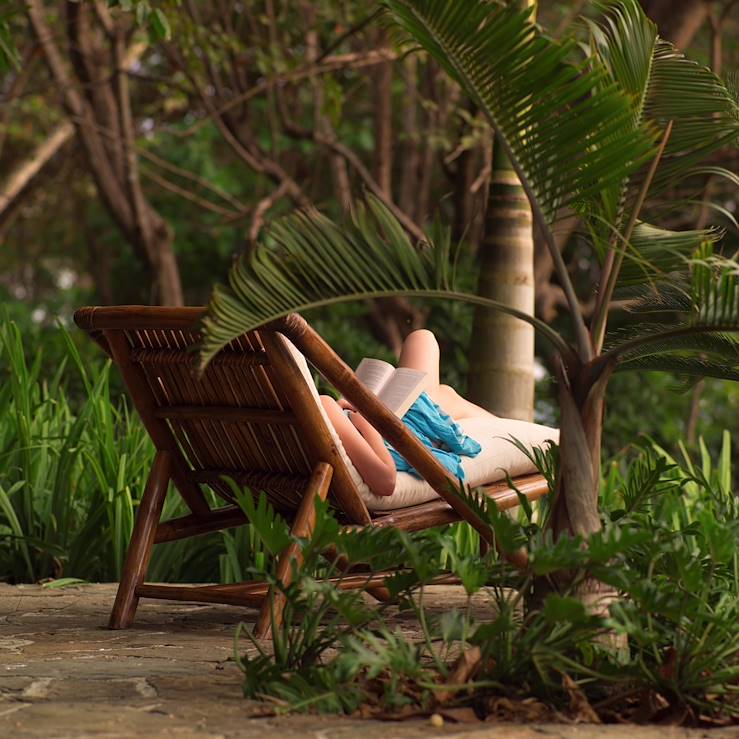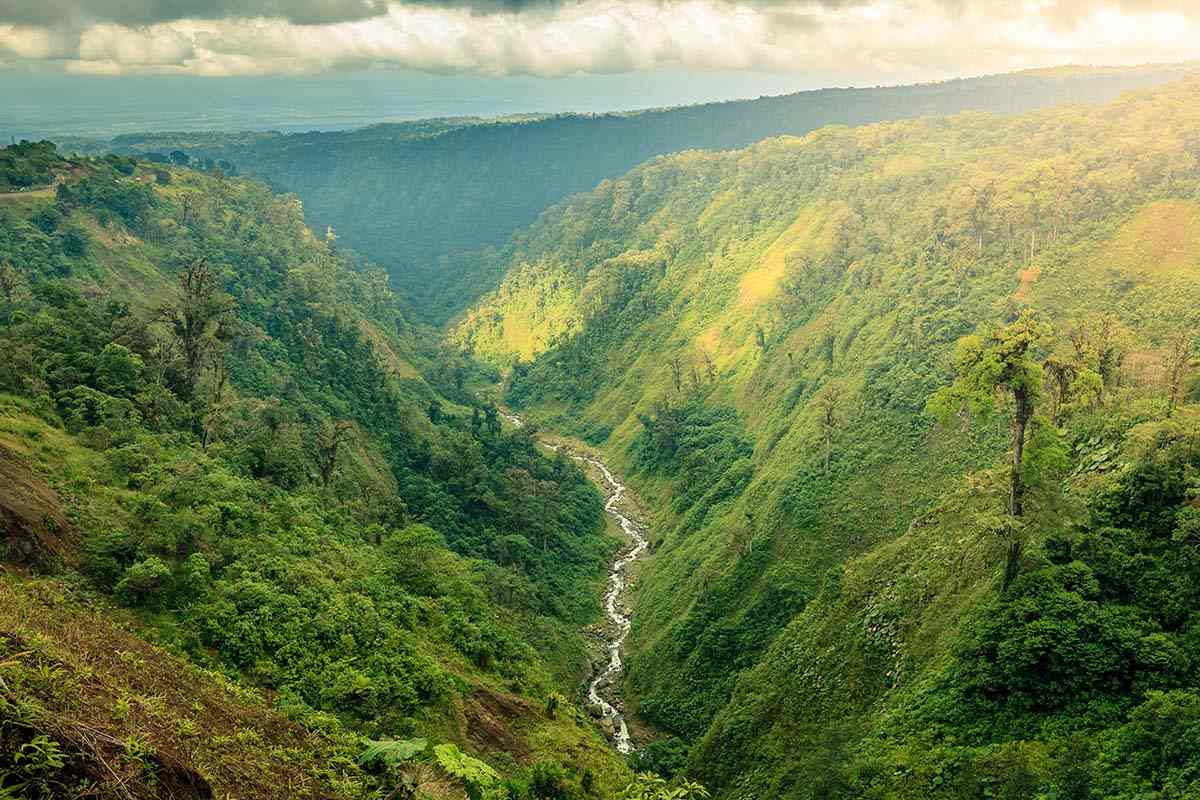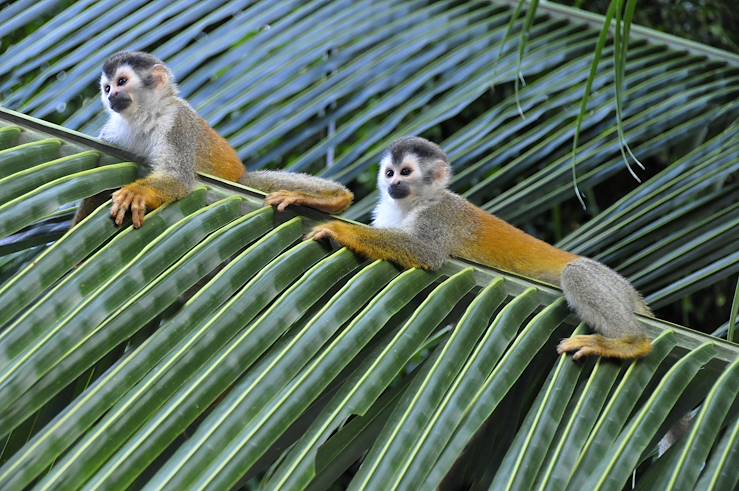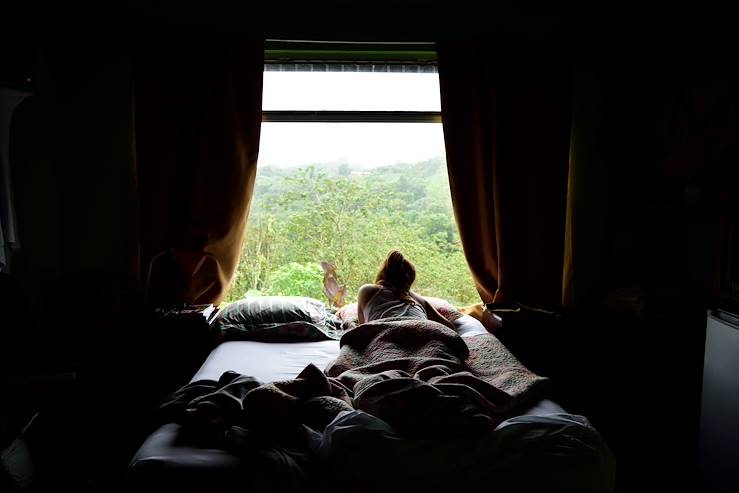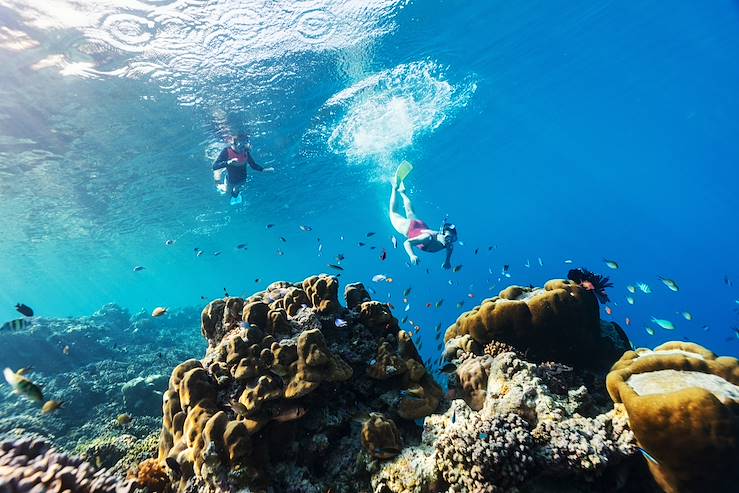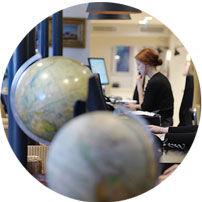 From one side to the other A country bordered by a sea and an ocean, equidistance from North and South America, from East and West Oceania, with unparalleled biodiversity - Costa Rica is surely the centre of the Earth? Our journey into these green Garden of Eden begins in
the Cordillera Central,
a lush natural moat of volcanic ridges, not far from the immense greyish-green crater of the Poas Volcano. Then, it's off to the coastlines of
the Pacific Ocean,
which unfold along immense beaches of white sand, the waves lapping (and sometimes crashing) on to the shore. Then you'll head to
the highlands that are cool with mist
and sown with coffee plantations. Finally, experience the Caribbean mood in
Puerto Viejo de Talamanca
: sea,
sand and horizon sparkle under the sun; reggae is the soundtrack and the vibe supremely laidback.


The trip
Your accommodation - Opposite Palo Verde National Park, you'll stay on a ranch, or 'estancia'. It's a great way to discover Costa Rican culture, in a country where six out of ten people make their living from agriculture. In Puerto Viejo de Talamanca, you'll stay in a white wooden house whose Victorian architecture exudes Caribbean charm, in the heart of gardens with lush vegetation, groves of giant ginger, avocado, and hibiscus. Kick your shoes off and relax in this paradise.
Included in the itinerary - In Puerto Humo, it's time to go and view the wildlife. First, you'll take a 4x4 to the swamps, a refuge for monkeys and crocodiles, then you'll embark a boat to observe hundreds of birds. Next, you'll explore Manuel Antonio National Park, one of the most beautiful national parks in Central America, covering land and sea: a thick forest, tangled with vines, ferns, mosses and orchids; a mangrove crossed by long wooden pontoons; and pretty coves where you can take a dip in warm, crystal clear water. Your itinerary also includes snorkelling in the clear waters of Isla del Cano, amongst manta rays, barracudas and sea turtles, and hiking in Cahuita National Park, exploring idyllic coves and jungles populated by howler monkeys and sloths, toucans and green ibis. Finally, for any last-minute needs or requests, you have the contact details of our local Concierge who can be contacted at any time throughout your trip.
Route
Everything is 100% tailored to you
DAY 1
Flight to San Jose - Alajuela
Arrival in San Jose in the late afternoon. Airport reception and private transfer to Alajuela, in the Central Valley. Overnight stay in a hotel set in the rainforest, on the outskirts of the Poas Volcano. This retreat is entirely dedicated to wellness, ideal for relaxing. On site there are twelve rooms with elegant decor built around a spa with four treatment and relaxation areas, as well as a meditation pavilion. There are a variety of massages on offer including volcanic earth or mango body wraps, and the restaurant serves detoxing, bio-energetic meals prepared with produce grown on the farm.
Things to see and do - Take a short walk through nature to Laguna Botos, a beautiful deep blue lake.
DAYS 2 & 3
Alajuela - Puerto Humo
Pick up your hire car and drive to Puerto Humo, opposite the Palo Verde National Park, with its unique landscapes and wildlife. Stay for two nights in an estancia on 2,400 acres of land, where the owners breed cows. There are also numerous waterways and swamps where you can observe thousands of birds, especially during the nesting period from November to March. The hotel has ten decorated simply rooms, but with all the modern comforts, plus guests can enjoy the stunning views of the surrounding nature. The service is impeccable, the guides are passionate, the pool is pleasant and the food is fresh and vibrant. We love this place.
Incuded in your itinerary - View wildlife by 4x4 in the swamps and then take a boat trip to the three neighbouring islands.
Things to see and do - Milking cows, riding and hiking in the Palo Verde National Park.
DAY 4
Puerto Humo - Playa Palo Seco
Head for the Pacific coast and Palo Seco beach. Although close to Manuel Antonio National Park, this palm-fringed beach is often deserted. It's a long stretch of sand, perfect for long romantic walks. The estuary is the ideal place to discover the flora and fauna of the mangrove. The grey sand, contrasting with the blue Pacific Ocean, is a nesting ground for sea turtles from August to November. Spend the night in a small guesthouse, very close to the ocean and a stone's throw from Palo Seco beach, The building, which has been restored and beautifully furnished, is set on an island between ocean and mangrove. the perfect hideaway for travellers looking for tranquillity and nature - the hosts are always on hand to offer good advice. A special mention for the beautiful swimming pool and excellent French cuisine served in the evening.

DAY 5
Playa Palo Seco - Uvita
Already included in the itinerary - Entry tickets to Manuel Antonio National Park, one of the most beautiful national parks in the country. Walking along the forest trails, you'll find capuchins and squirrel monkeys, sloths and raccoons, who come to the beach to steal a mango or a piece of chocolate from swimmers. The forest is surrounded by beautiful beaches, where you can bathe in warm water before setting off into the forest to look for stick insects and chameleons.
After a walk and a swim, head for Uvita. Two-night stay in a hotel with colonial-style rooms and beautifully manicured gardens that open out onto the jungle-covered mountain and the sea. It's just a stone's throw from the beautiful wild beaches of Marino Ballena National Park.

Included in the itinerary - Snorkelling at Ile del Cano. In Sierpe, you'll board a motorboat for a sailing trip to Isla del Caño. Swim with tropical turtles, rays and shoals of tropical fish. Dolphins glide on the waves and with a bit of luck, migrating humpback whales can be seen from July to September.
DAYS 7 & 8
Uvita - Perez Zeledon
After the sea, the mountains. Leave the Osa Peninsula to reach the Perez Zeledon region. Spend two nights in a house in the heart of an ancient 1,970-acre coffee plantation overlooking the valley, set on top of lush mountains. You'll stay in a self-contained suite, elegantly decorated in wood and warm tones, with wide bay windows looking out over the surrounding hills.
Option - Riding on the plantation trails and a visit to the stables.

DAY 9
Perez Zeledon - Turrialba
Head to the Turrialba Valley via Cartago, the former colonial capital of the country, which is popular with rafting enthusiasts who come to tame the white waters of Rio Pacuare. Spend the night on the shores of Lake Angostura, not far from La Marta nature reserve, in an ancient colonial mansion converted into a charming hotel, amidst beautiful gardens populated by parrots and toucans.
DAYS 10 to 12
Turrialba - Puerto Viejo de Talamanca
Then it's on to the Caribbean coast and Puerto Viejo de Talamanca. The beaches are immense, bordered by black or white sand and the ever-present jungle. With a surfer and reggae feel to it, this is where the legendary Salsa Brava wave comes rolling in. A must for surfers. This is the perfect place to learn about this sport which has become a Costa Rican institution - surfing - or stroll along the dusty earth of the streets full of colourful houses, shops and relaxed eateries. Spend three nights in a charming, intimate hotel (six bungalows and six suites), in the heart of the garden with its lush vegetation. It boasts Victorian architecture, antique furniture and works by artist friends of the owners. The recent renovation has provided the site with minimal environmental impact, without altering the original atmosphere. The pool is surrounded by large ferns. It's an establishment that redefines the concept of barefoot luxury.
Included in your itinerary - A day's hiking in Cahuita National Park, known for its heavenly coves and its jungle full of howler monkeys, sloths, and green ibis monkeys.
Option - Visit the Jaguar Rescue Center.

DAYS 13 & 14
Return flight
Drive to San Jose. Overnight return flight, arriving the next day.
A la carte
Puerto Viejo de Talamanca, Jaguar Rescue Center
The Jaguar Rescue Center animal park specialises in small primates, birds, reptiles and amphibians. It provides refuge for sick, wounded and orphaned animals with the aim of reintroducing them into their natural habitats.
Option - With a shelter volunteer.
A Rough Idea of Price
Dependent on season, accommodation and activities
The estimated cost for this trip is £4,700 to £6,500 per person. This trip is tailor-made to your exact specifications so prices will fluctuate. The cost varies according to several factors, including the level of service, duration of the trip and how far in advance you book. The final cost will vary according to several factors, including the level of service, length of trip and advance booking time. The exact price will be your personal quote. The average price for this trip is £5500 per person.
International flights with a scheduled airline
Airport taxes and fuel surcharge
Access to the lounge at your departure airport
Personal airport reception and assistance
Private transfer from the airport to the hotel on arrival in San Jose
Car hire for 12 days
Overnight stay in Alajuela in a double room with breakfast
Two-night stay in Puerto Humo in a double room with breakfast
Overnight stay in Playa Palo Seco in a double room with breakfast
Two-night stay in Uvita in a double room with breakfast
Two-night stay in Perez Zeledon in a double suite with breakfast
Overnight stay in Turrialba in a double suite with breakfast
Three-night stay in Puerto Viejo de Talamanca in a double room with breakfast
A day of exploring the Puerto Humo region by 4x4 in the swamps and then by boat with a guide
Entry tickets for Manuel Antonio National Park
A day on the boat at Isla Del Cano with a guide
A private visit to the Cahuita National Park with a guide
Our local Concierge service
A GPS navigation service accessible from our app, loaded with your itinerary, hotel details and places to visit
A few of the benefits of travelling with us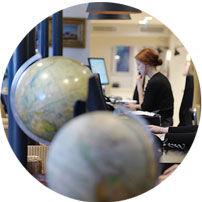 Get in touch
Our experts have the inside track on the destinations they sell and will tailor-make a holiday to your unique requirements.
Contact one of our Costa Rica specialists