Itinerary Highlights
Enjoy the hustle and bustle of Entebbe
Track chimps in Kyambura Gorge
Marvel at tree-climbing lions in Queen Elizabeth National Park
Cruise the Kazinga Channel, seeing hippos, crocodiles, monitor lizards and land mammals coming to drink
Go for a game drive in the Queen Elizabeth National Park, ticking off the Big Five
Come face-to-face with gorillas in Bwindi Impenetrable Forest National Park
Indulge in some post-wedding R&R on Zanzibar
Contact one of our Uganda specialists + 44 (0) 20 3958 6120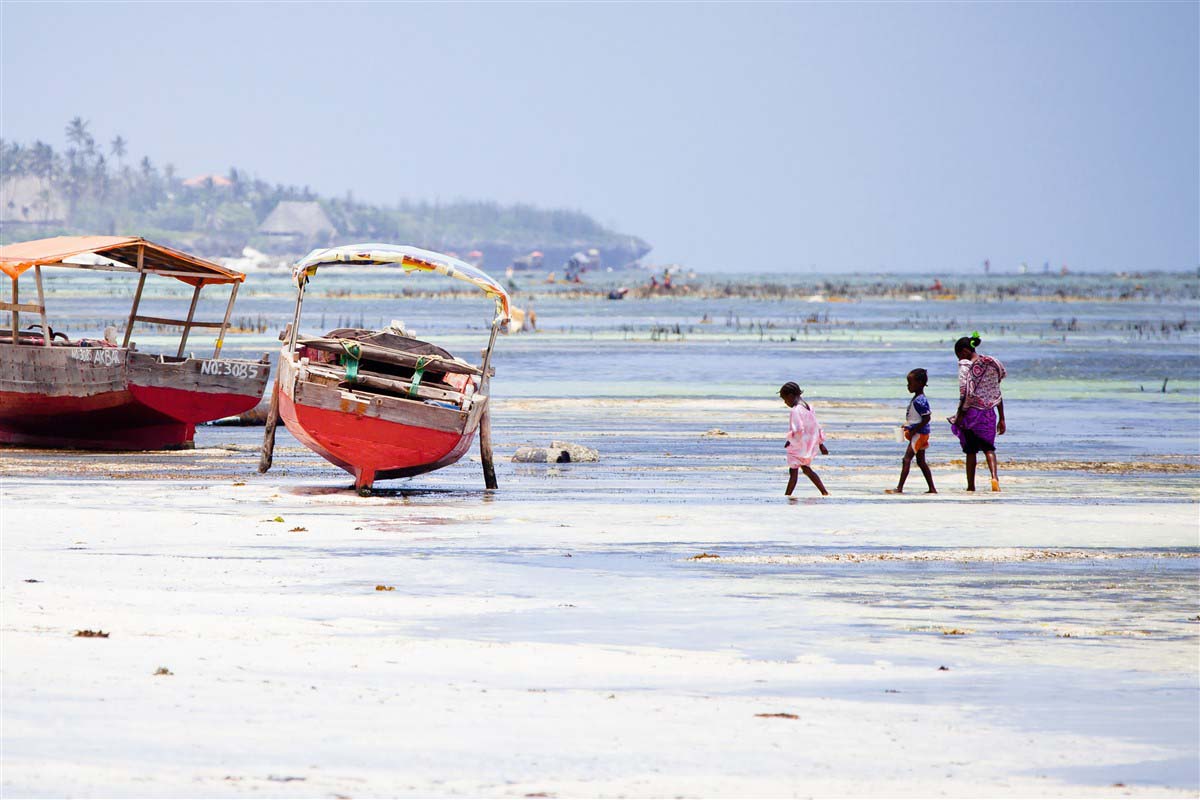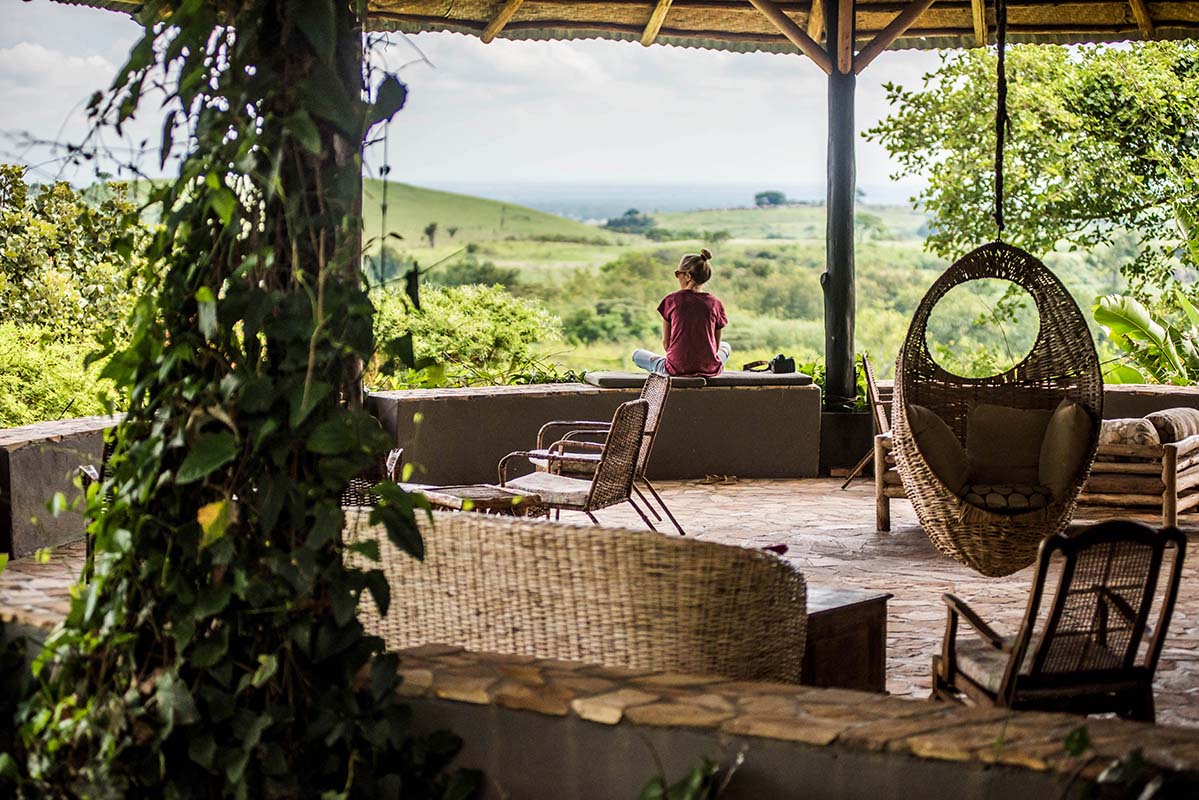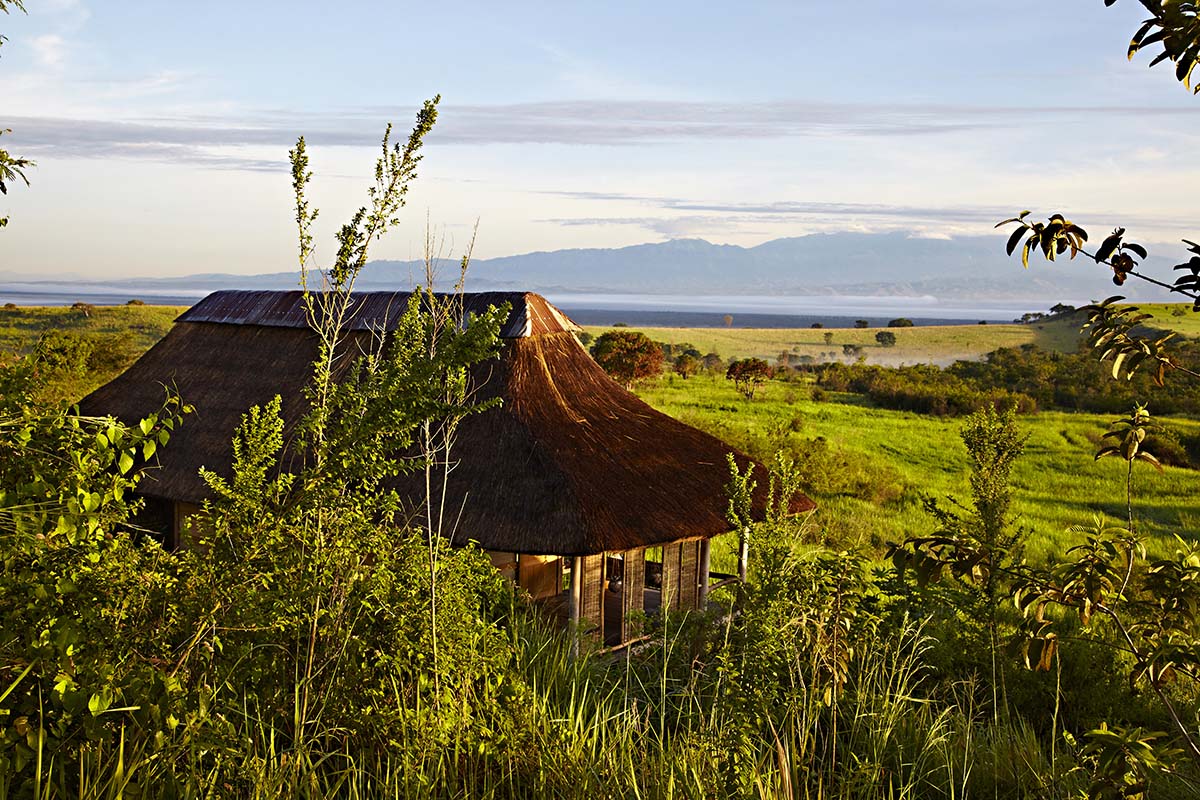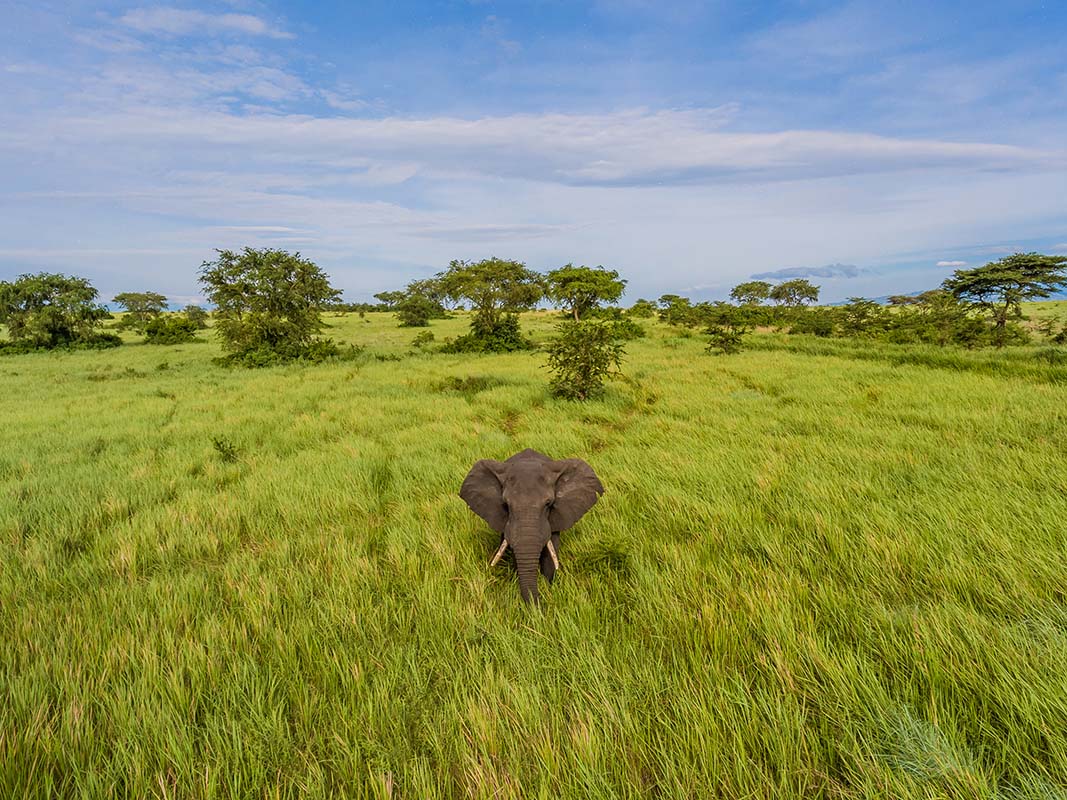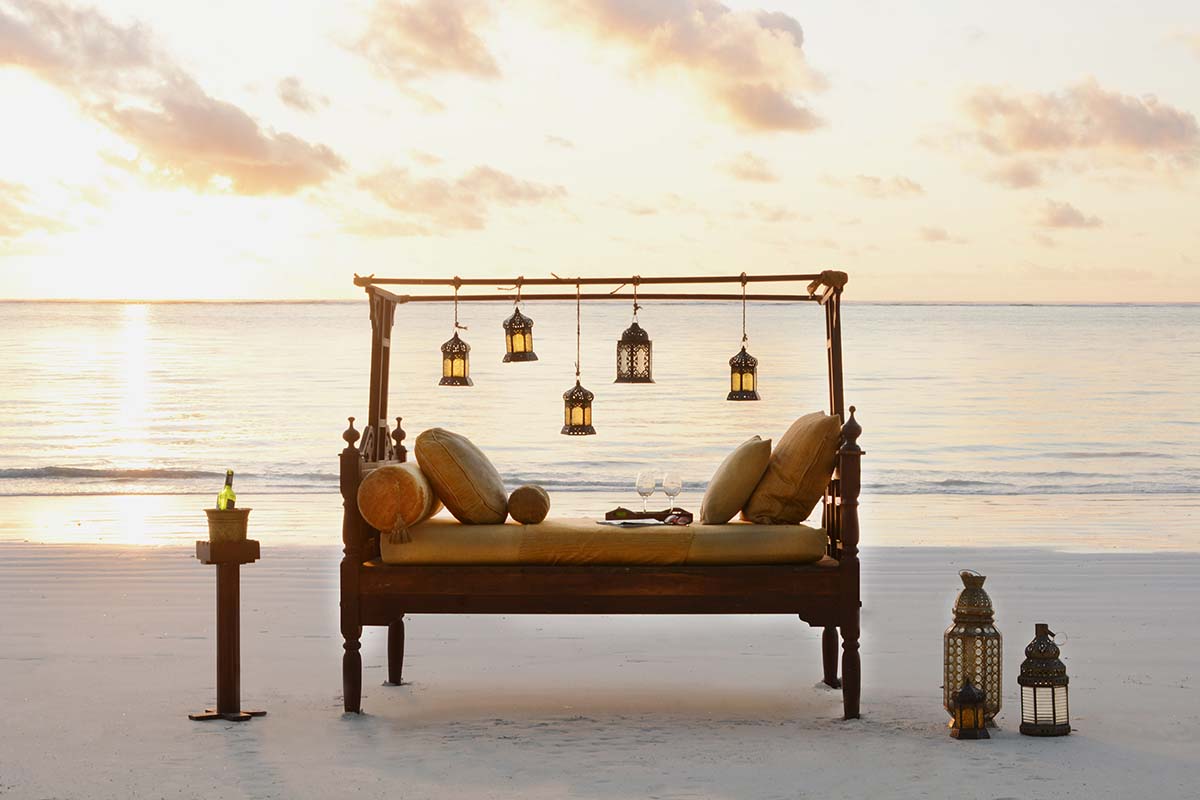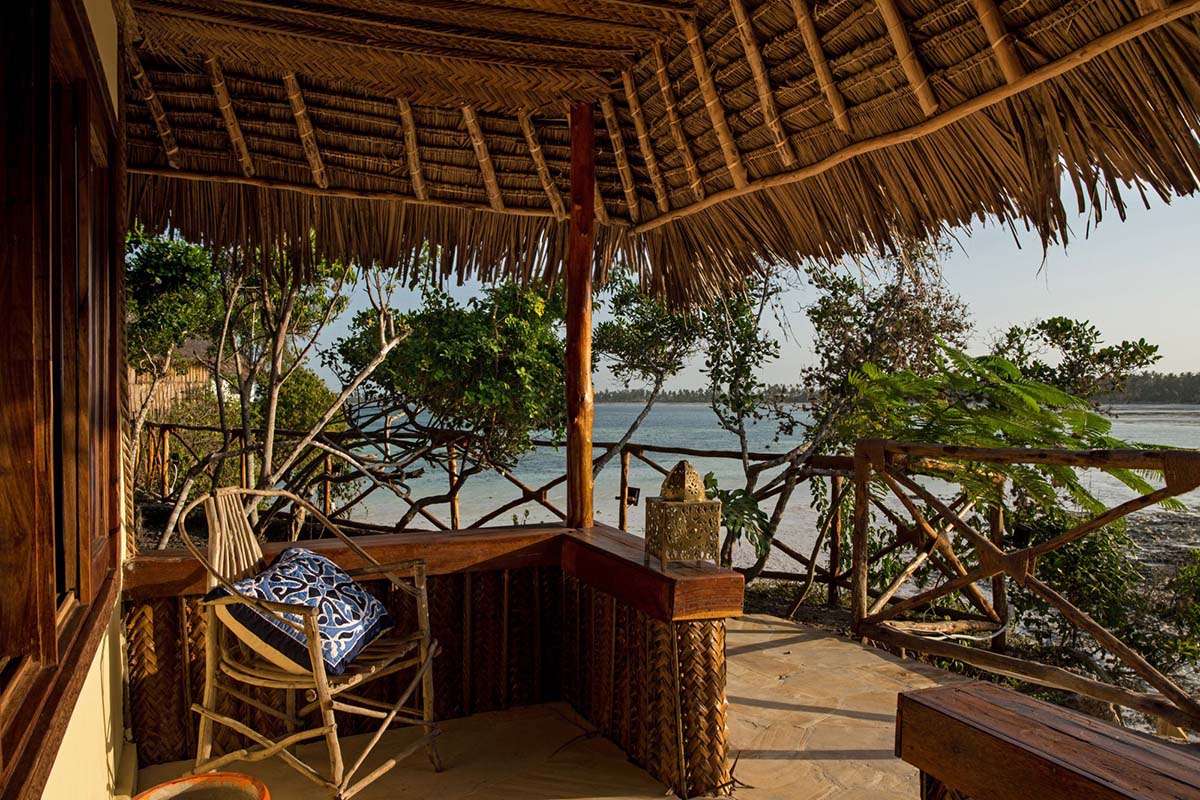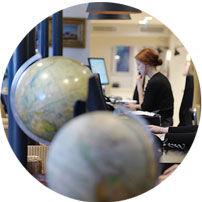 Explore Uganda's luscious landscapes from savannahs to misty mountains, and the beaches of Tanzania's Zanzibar on this heavenly 17-day honeymoon. Spot tree-climbing lions on safari and gorillas in the mist before a soothing sunny rest on the beaches of Zanzibar.
Begin your post-nuptial celebration in Entebbe with a stroll around the stunning Botanic Gardens and dinner at your boutique hotel. Your next stop is Kibale Forest Corridor Game Reserve for your first animal experience, in the form of chimp trekking through Kyambura Gorge. Follow this with a relaxing massage and toast to married life with sundowner cocktails in your lodge. For a truly extraordinary safari experience, head to the remote Ishasha Sector to witness rare tree-climbing lions alongside an expert guide.
Continue your animal adventure in Queen Elizabeth National Park, Uganda's most visited national park, home to hippos, lions and leopards. End your amorous getaway with a few days on the heavenly beaches of Zanzibar, off the coast of Tanzania.
Route
Everything is 100% tailored to you
Your luxury Uganda and Zanzibar honeymoon begins this evening as you catch your overnight flight from London to Nairobi in Kenya. The flight takes around eight-and-a-half-hours, so make sure you have a good book to read, before trying to get some sleep.
Your flight from London lands in Nairobi in the early morning in time to jump on your connecting flight to Entebbe in Uganda. No need to worry about your bags - they will already have been checked onto your connecting flight. You'll be in the air for an hour-and-20-minutes, and once you've arrived your driver will meet you for your transfer through the bustling streets to your hotel in the heart of Entebbe, your first port of call on this Uganda and Zanzibar honeymoon. Settle into this charming boutique hotel before going for a stroll around the lush gardens, and maybe a dip in the pool, getting into the swing of things thanks to the chilled-out atmosphere in this charming town.
DAY 3
Tracking Chimps in Kyambura Gorge
After breakfast this morning, it's time to head to the airport for your mid-morning flight to Kasese. Flying west, you'll reach the lush landscapes of Kibale Forest Corridor Game reserve after around an hour in the air. After landing, you'll be met and whisked away for your 45-minute drive south to your lodge in Kyambura Gorge. After settling in, it is time to go chimp trekking in the gorge, where a population of our closest ape relatives has become habituated to human visitors.

Some 300ft deep, Kyambura Gorge is surrounded by stunning savannah and the crater lakes of the Queen Elizabeth National Park, with the Rwenzori Mountains as a brooding backdrop. Start married life trekking past the vines and giant figs trees in the gorge, or the nearby Kalinzu Forest, in search of the resident chimpanzee troop. Get lost in the glossy greenery and see life in a whole new way, coming face to face with chimps - an experience that the pair of you will never forget.
Following your trekking, it's time to relax with a massage back at the lodge before a delicious supper and sundowners complete with breath-taking views.
DAY 4
Game Drives and Boat Cruises in Queen Elizabeth National Park
This morning on your luxury Uganda and Zanzibar honeymoon, you'll be heading out into Queen Elizabeth National Park in search of one of the park's most extraordinary sights - tree climbing lions. After breakfast hop into your 4x4 for a game drive, with one particular focus: predators. Heading to the remote Ishasha Sector, in the south of the park, you'll find the famous tree-climbing lionesses, who enjoy photogenic afternoon snoozes in shaded fig trees, so make sure you have your cameras at the ready to capture an iconic shot. Searching for lions, your guide will also explain about the intricacies of having predators living in such a close distance to village communities. Learn about the intimate lives of the incredible big cats that roam the savannahs on this unforgettable morning adventure.
After your morning searching for prowling (or perching) predators, it's time for lunch back at the lodge. You'll want to refuel ahead of this afternoon's boat cruise along the famous Kazinga Channel. The channel is nearly 20 miles long and connects Lake George to Lake Edward. Home to one of the biggest populations of hippos in Africa, the Kazinga Channel is also the place to see monitor lizards pottering along the banks alongside land mammals such as buffaloes and elephants coming to drink. As you cruise along the waterway make sure to look up to the skies as well - there are sure to be plenty of birds overhead, including African fish eagles.
After today's animal adventures, it's time to head back to the lodge for a supper, lit by the golden-glow of the sunset, raising a toast to your magical honeymoon.
DAY 5
Game Driving in Queen Elizabeth National Park
Today is another full-on day as you hop into a 4x4, ready to explore the southern end of Queen Elizabeth National Park. This is Uganda's most visited national park, and with good reason because few wildlife regions can boast such high biodiversity. The park's landscapes include savannah, bushland, wetlands and lush forests - so there are plenty of different habitats for the 96 different mammal species who call the park home. Keep your eyes peeled for hippos, elephants, lions and leopards, as well as chimps and hyenas.
Your morning drive will take you along the edge of the Katwe Salt Lake and you'll have time for a picnic lunch before continuing on your quest for game sightings in the afternoon. Come dusk, toast the day with a sundowner, before heading on to your new lodge, arriving in time for supper and drinks by a roaring fire.
DAY 6
Travelling to Bwindi Impenetrable Forest
Time to head towards gorilla country this morning, which means a two-hour drive south to the brilliantly evocative Bwindi Impenetrable Forest. Today is about travelling and relaxing so after your drive, settle into your next lodge on this luxurious Uganda and Zanzibar honeymoon, savouring the stunning landscape that surrounds you. The thick forest is a startling contrast to the open plains of Queen Elizabeth National Park. Bwindi Impenetrable Forest is one of Africa's most ancient habitats. The park's steep mountains are blanketed in thick, steamy jungle, and the slopes play host an incredible diversity of flora and fauna, including 120 species of mammal and 346 different species of bird. The stars of the show, though, are, of course, the mountain gorillas who call these remote slopes home. This is one of the only places in the world to get close to these beautiful and critically endangered creatures - and seeing gorillas in Uganda is an unforgettable experience.
Your lodge lies on the edge of the national park, in the perfect location for gorilla trekking and exploring the park. Staying in one of the private cottages dotted along the hillside, sit back and relax while listening to the sounds of the forest and gazing into the thick, green jungle of sprawling branches and towering trees.
You'll have a chance to find out more about the gorillas and their habitat this afternoon, which will be especially helpful on your hike to meet them tomorrow. Spend some quality time together, enjoying the peaceful atmosphere of the lodge, listening to the bird calls from the canopy above you.
DAY 7
Glorious Gorillas: Trekking in the Jungle
The anticipation of seeing gorillas this morning should act as a natural early morning alarm. After a hearty breakfast you will pull on your hiking boots and prepare for some strenuous walking. The trek can last between one hour and six, so a good level of fitness will help you cope with the unforgiving terrain of the jungle. Scrambling over rocks and up steep slopes, and hopping over tree-roots in the humid heat of the forest is all worth it when you come face-to-face with a gorilla troop. It's also worth noting that the gorillas move around a lot, so finding them isn't guaranteed, but the park rangers always have a good sense of where they are.
After a long, sweaty trek, you will have an hour to spend with these majestic mountain gorillas. Sitting under the jungle canopy, a dripping of water off leaves fills the quiet, as you gaze at the family group, meeting those knowing, searching eyes. This is, without doubt, one of the most intimate and powerful of all wildlife experiences. After chimpanzees gorillas are one of our closest living relatives, sharing about 97.7% of our DNA.
The return hike might just feel a lot easier, as you walk out of the park on a gorilla sighting-induced high. After arriving back at the lodge, supper will be a welcome treat, and sleep will come easily after the day's activities and physical challenge.
After breakfast on your terrace, it's time to leave Uganda and travel to the Spice Island of Zanzibar off the coast of Tanzania. You will be met by your driver for your transfer to Kihihi Airstrip where you will catch your hour-and-a-half flight back to Entebbe in time to catch your onward flight to Zanzibar, which takes a further three hours. You'll touch down on the island that evening, and a driver will be waiting to whisk you off to your romantic boutique hotel on the shores of the Indian Ocean for the next stage of your luxurious Uganda and Zanzibar honeymoon.
DAYS 9 to 15
Honeymoon Heaven in Zanzibar
The next seven days are all about relaxing, and you'll be able to do so in style, filling the days with as much or as little activity as you may wish. We can arrange for a range of different excursions such as snorkelling, dolphin watching boat tours, searching for red colobus monkeys in Jozani Chwaka Bay National Park and a tour of fascinating Stone Town, the UNESCO-listed old town in the capital Zanzibar City. Whatever you'd like to do, our helpful Concierge is on hand at all times to make arrangements, from helping dinner reservations in romantic restaurants to suggesting last minute activities.
A rare blend of beauty and history, Zanzibar is a jewel, framed by some of the finest beaches in the world. Swim, snorkel or snooze in the sun, as shoals of shimmering fish glitter above the coral reef and dolphin pods play in the waves. Elsewhere, Stone Town is brimming with a mix of influences from India, Europe (Britain and Portugal) and the Middle East (Oman) and it's well worth a walking tour with a private guide if you can tear yourselves away from your loungers.
Round of your luxury Uganda and Zanzibar honeymoon warmed by the sun and soothed by the ocean. Wedding stress and real-life can wait; for now, just enjoy some post-wedding bliss.
Sadly, today marks the end of your luxury Uganda and Zanzibar honeymoon. After a leisurely breakfast and time to pack, you'll be privately transferred to the airport in time for your afternoon flight. Your bags will be checked through as you hop on your connecting overnight flight from Nairobi to London.
Your inbound flight arrives back in London early this morning.
A Rough Idea of Price
Dependent on season, accommodation and activities
The estimated cost for this trip is £5,855 to £8,270 per person. The final cost of the trip depends on the way we tailor it especially for you. The final cost varies according to several factors, which include the level of service, length of trip and advance booking time. The exact price will be provided on your personalised quote. The average price for this trip is £6,890 per person.
A few of the benefits of travelling with us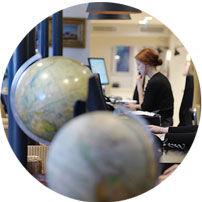 Get in touch
Our experts have the inside track on the destinations they sell and will tailor-make a holiday to your unique requirements.
Contact one of our Uganda specialists