Itinerary Highlights
Jam with a famous Brazilian percussionist in Salvador da Bahia
Sail around the white-sand islets of Salvador's All Saints Bay
Explore the staggering landscapes of the Chapada Diamantina with a private guide
Unwind in rustic luxury steps away from Trancoso's charming quadrado
Contact one of our Brazil specialists + 44 (0) 20 3958 6120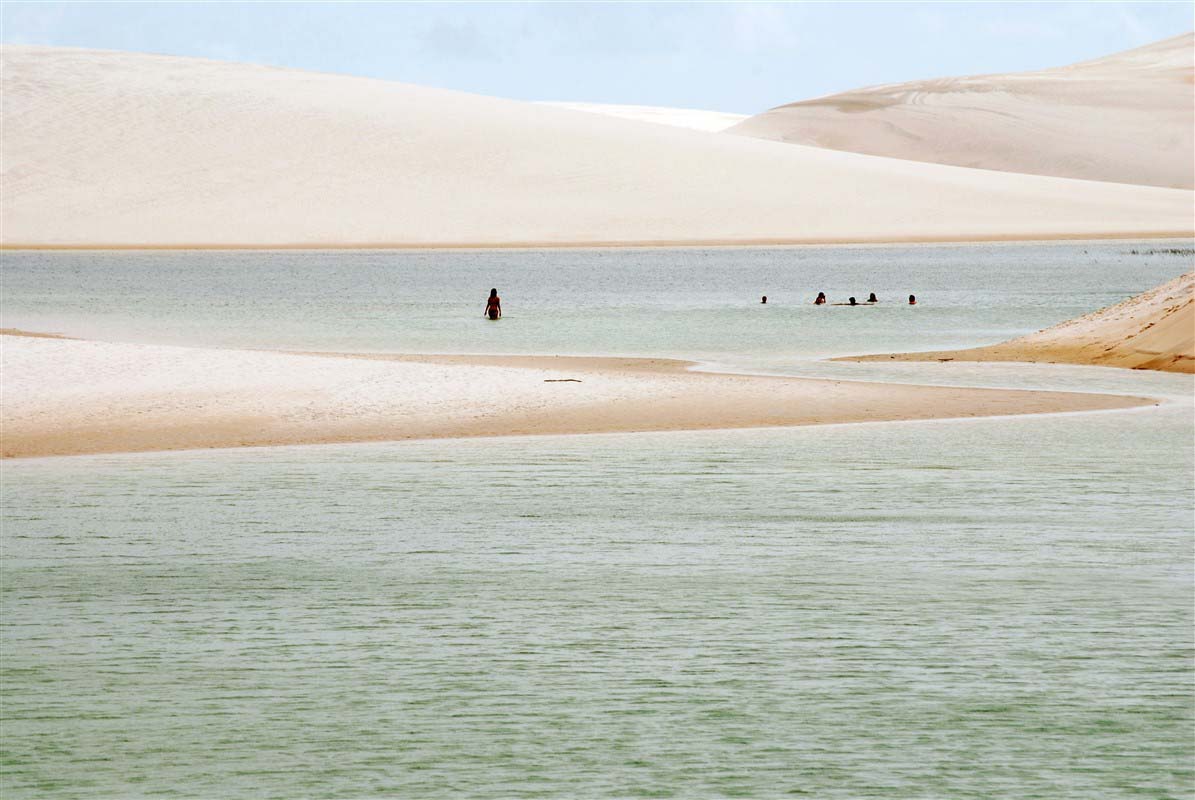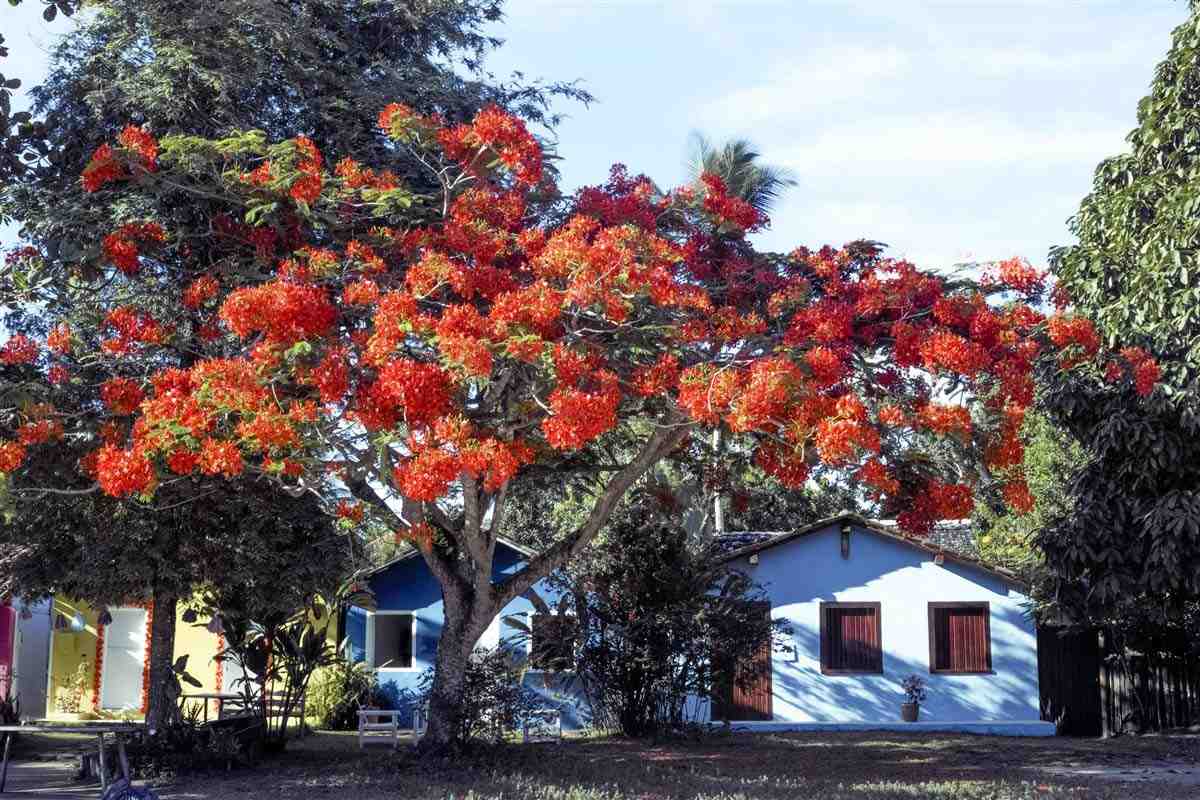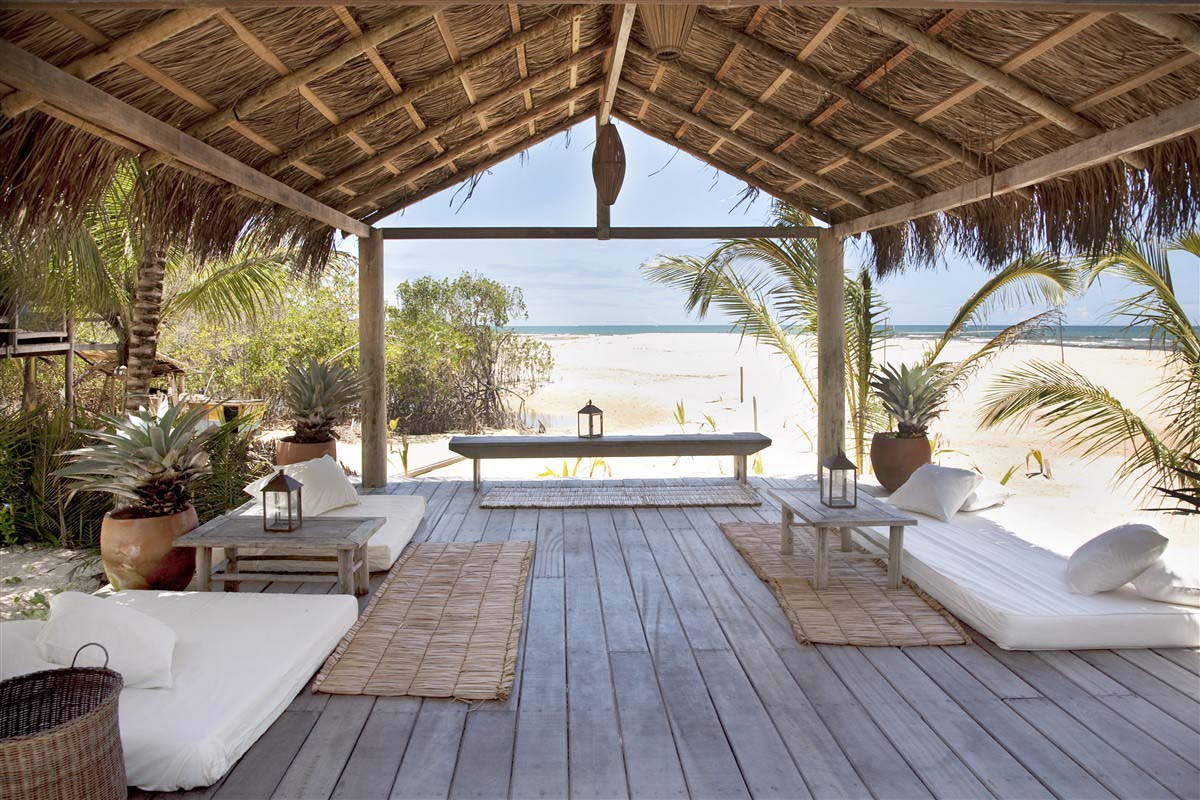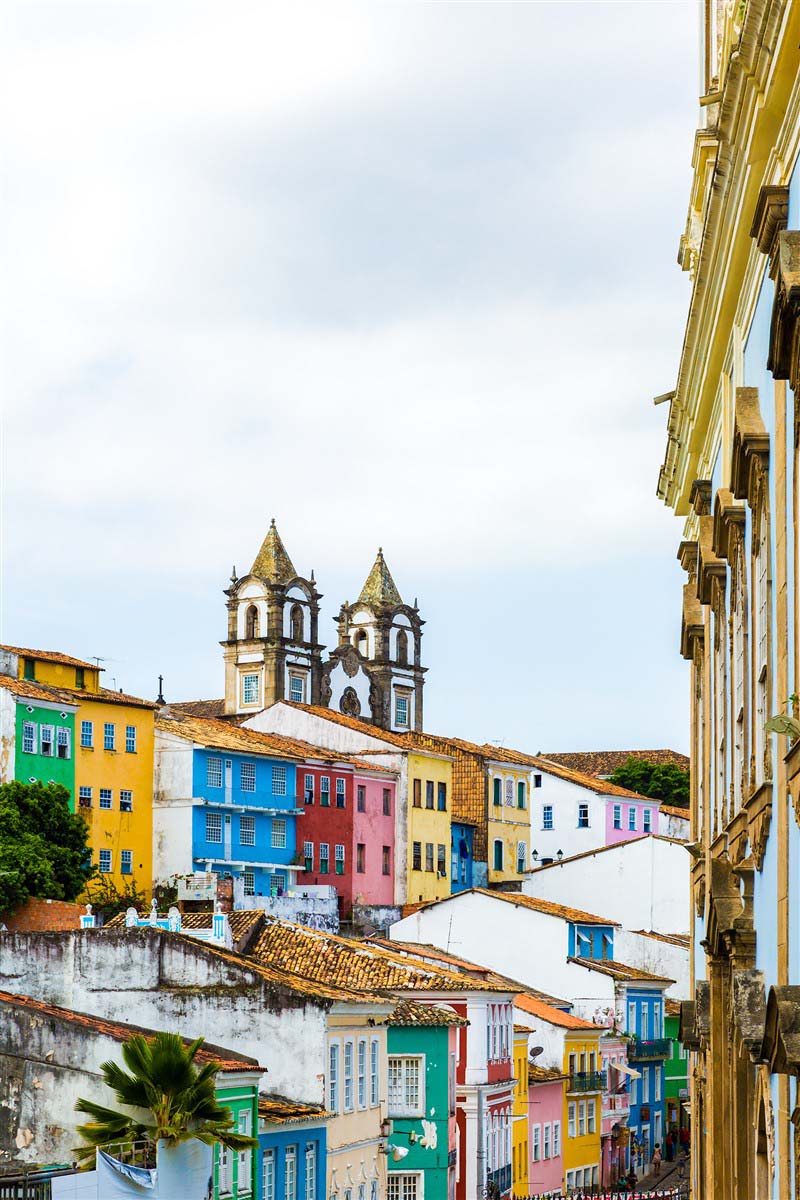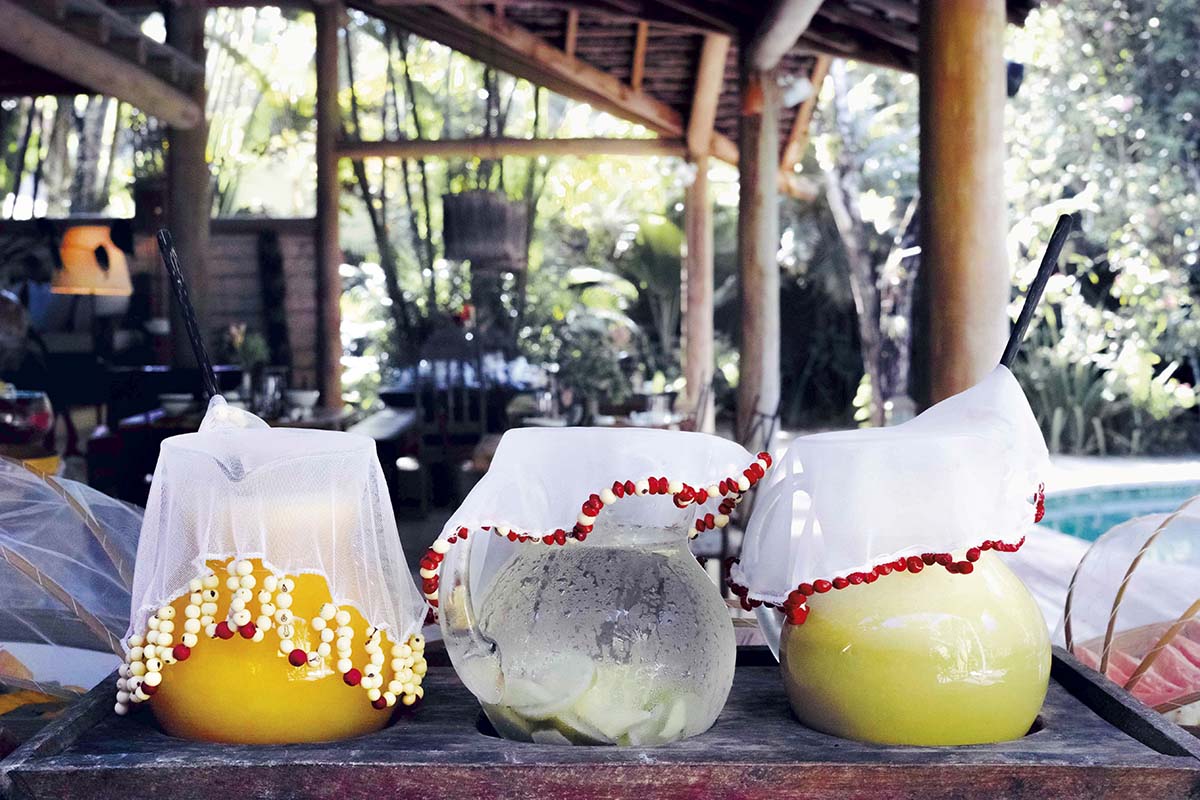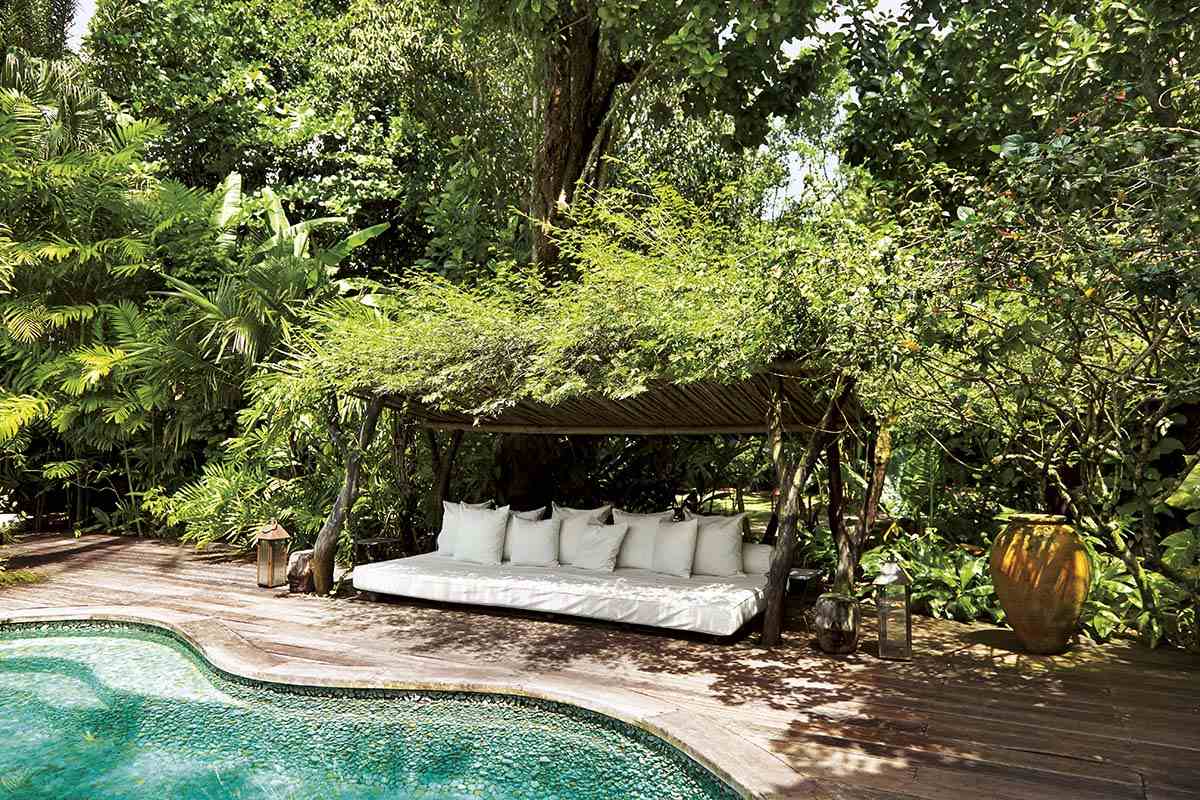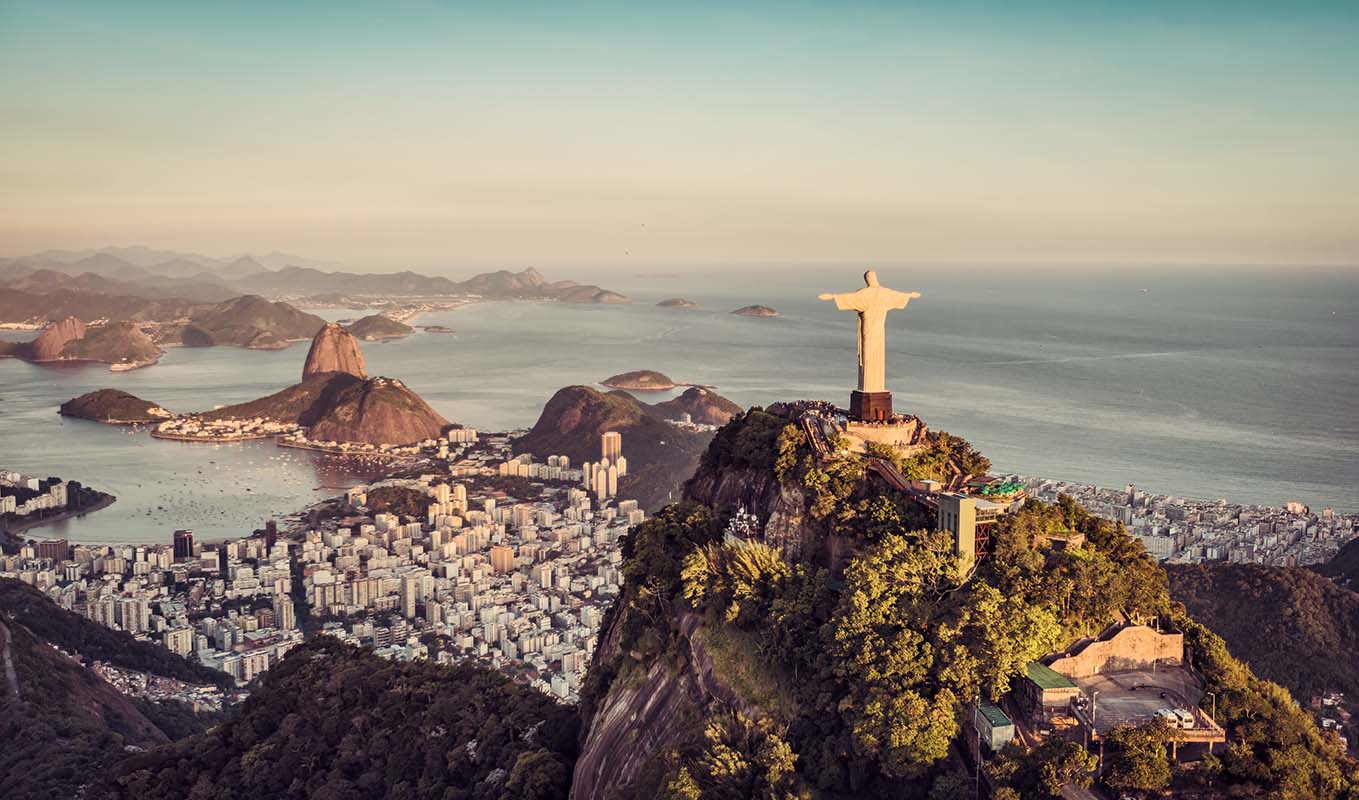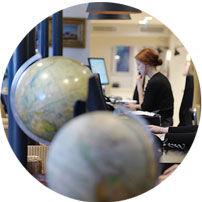 Brazil sure knows how to pack a sensory punch. No matter how many times you visit, its diverse landscapes and vibrant multi-culture will always leave you wanting more. This two-week itinerary veers off-the-beaten-track exploring buzzing Bahia's Afro-Caribbean capital, untrammelled wildernesses and undiscovered beaches with a taste of Rio at the end.
Route
Everything is 100% tailored to you
Your international flight to Sao Paulo in Brazil leaves in the late evening from London. The flight takes just under 12 hours so make sure to charge the iPad or pack a good book or two.
Your flight arrives in Sao Paolo in the early morning and you will then transfer across to your onward flight to Salvador da Bahia with your bags checked through automatically. The two-hour-and-20-minute onward flight touches down in Salvador in the late morning and your private guide will drive you into the historical heart of the city. Arrive at your colonial-style hotel and after a glass of champagne at the bar and a well-earned lunch, we recommend hitting the cobblestone streets. You have the rest of the afternoon to explore the city's renaissance buildings and colourful townhouses at your own pace.
Percussion is at the beating heart of Salvador. Legendary musicians flock to the city, inspired by its infectious rhythm. This morning you can gain first-hand insight into Salvador's music scene jamming with an expert percussionist. Then head to the pastel-hued Pelourinho square (on just about every postcard) where Michael Jackson famously performed with Olodum, Salvador's most successful drum corps. Your private guide will help you navigate the maze of narrow streets, filled with the scent of frying acaraje (shrimp fritters) wafting from corner stalls. Wander through cinematic squares and you'll see capoeira (the Brazilian martial art/dance) performers elegantly twisting through the air.
It's worth visiting the Afro-Brazilian Museum for an overview of Salvador's African heritage and the Francisco church if only for its baroque gold leaf decor. Down by the water you can soak up romantic vistas over the bay, or, for a cacophony of colour, head to the Sao Joaquim market overflowing with pumpkins, spices and religious iconography. We can also arrange a visit to local photography galleries or community projects; culinary tours; visits to art museums and the Carlos Costa Museum, or to San Salvador Castle.
DAY 4
Sailing in Salvador
Take respite from the buzzing city on a sailing trip around All Saints Bay. After breakfast, a transfer will take you to the docks where a traditional schooner awaits. Spend the day cruising crystalline waters, exploring white-sand islands and bays. As you head out to sea, you can drink in views of the Salvador skyline and its long lush coast. Kick back with a caipirinha and doze in the sun. You can stop off for a beachside lunch and dips in the sun-swathed sea.
After a leisurely morning, head to Salvador airport for a short one-hour flight to Lencois where, on arrival, a driver will be waiting to take you through the thick green forest to your riverside hotel. After settling in, meet your private guide and hike to a spectacular lookout point just in time for sunset. From here you can soak up views over the Chapada Diamantina National Park and its wide-angle plateaus bathed in the warm afternoon light.
DAY 6
Diamond Playgrounds
Once plundered for diamonds in the mid-19th century, today Chapada Diamantina is an area of outstanding natural beauty waiting to be discovered. Start at Torrinha, considered one of the most beautiful grottos, with protruding stalagmites and piercing stalactites. Carry on to Pratinha, an underground river that rises into a freshwater lake. It's an idyllic place for a swim, or the more adventurous can go zip wiring from one side to the other. Walk on a little further and you'll find Gruta Azul (Blue Grotto) where rays of light create an iridescent turquoise blue. Avid divers can venture deeper exploring its underwater caves and tunnels. End the day at Poco do Diabo waterfall, a lovely spot for a dip before you head back to your hotel.
Wake up bright and early to hike one of the country's highest waterfalls, Cachoeira da Fumaca or Smoke Falls. The trail is a seven mile climb past pretty prairies and curious rock formations. Don't forget to take your camera - the view from the top is undoubtedly worth the trek. Look out (carefully...it's a 1,115ft drop) over the plunging water, which dissolves into a cloud of mist before it reaches the bottom (hence the name). You could spend hours here staring out over endless green valleys and staggering escarpments. When you're ready to go, and after refuelling on a picnic, head back down the mountain dipping in and out of natural rock pools along the way.
After a well-deserved lie-in, a transfer will take you to Lencois airport for your one-hour flight back to Salvador. Tonight we've booked you into your sea-facing hotel complete with a rooftop pool and a spa. Hot stone massage anyone? Then head out to one of our favourite restaurants in the city where we've already reserved you the best table in the house.
It's only a short (one-hour) flight to Brazil's coolest coast. Land in Porto Seguro and a private chauffeur will whisk you away to the laidback town of Trancoso. A former fishing village, its original charm lingers in its bohemian attitude, colourful pousadas (inns) and pretty restaurants. The grassy quadradro (square) is the centre point for Trancoso life, and a backdrop to evening football matches and wild capoeira dancing. When the sun goes down, the green comes alive, lit up with paper lanterns and flickering candles. Can't choose a restaurant? We have a little black book for that.
From dawn until dusk, the beach beckons. The modus operandi is to spend all day on its soft white sands. Bask in the Bahian sun on your private sun lounger and order cocktails from the bar fashioned out of an old fisherman's boat. The more adventure-some can go galloping on horseback down the wide stretches of sand or go hiking into the jungle. There's a stunning beach for every mood. Whether you're looking for a stylish shack lunch or barrel waves that you can surf for miles, we can help you choose whichever your heart desires.
After a couple of days of R&R, you may want to stretch your legs. After breakfast, hop on a mountain bike and cycle into the forest, through a buffalo-dotted valley. You'll soon reach a viewpoint in the cliffs where you can look out over the sweeping Atlantic and string of beaches. Continue through the woods until you find Itaquena's wild shores. Spend time padding down the golden sands and swimming in the sea before you return to Trancoso along the beach in time for another sundowner caipirinha.
Say goodbye to the beach and in the late morning, a transfer will take you to Porto Seguro airport for your connecting flight to Rio de Janeiro via Brasilia, which takes roughly four-and-a-half-hours. Arrive in the evening and a private chauffeur will whisk you straight to your hotel on the stylish Ipanema Beach.
It's time for your Rio fix. Like most of our city tours, the key to the perfect day out is flexibility. If we know your interests in advance, we can tailor-make your tours to suit you. Whether you're an historian, culture vulture or even a bossa nova fanatic, we can assign specialist guides who are renowned in their fields. After all, time is precious and you want to make the most of your holiday. As an example, this morning you can hit the local markets with your private guide to sample just about every exotic fruit you can get your hands on. Then it's off to the iconic Christ the Redeemer statue, overseeing the city from its extraordinary position 2,300ft up Corcovado Hill. Make sure your camera is fully charged, as you'll be treated to superb bird's eye views of the sprawling city below. Only a stroll along from the Corcovado base, don't miss the artsy Santa Teresa district, oozing with bohemian chic. Hungry? Take a pew at one of the local restaurants for a feijoada stew and an icy caipirinha. Last stop, the iconic Sugar Loaf Mountain, which you can reach by cable car for 360-degree views of the bays and city below.
DAY 14
Rio For Night Owls
Spend the day at leisure and we'll give you a list of our favourite shops and restaurants to explore. Tonight, you can dive into Rio's world-renowned nightlife with a guide who knows the city inside out. Get your glad rags on and head out into the whimsical Lapa district, with Cariocas (Rio residents) spilling out into the streets and samba music filling the air. Your guide will take you to the musical hotspots where you can listen to the soothing sounds of bossa nova, or to eclectic clubs with live bands and vibrant samba dancing. It's easy to get swept up in the scene, but when you do want to return to your hotel, we'll have a car waiting.
You have most of the day to recover by your rooftop pool and soak up the last rays of sun. This evening a private chauffeur transfer will take you to Rio International Airport for your overnight flight back home. Don't forget to charge the iPad and make sure you have a good book at the ready because it's an 11-and-a-half-hour flight.
Your flight touches down into London Heathrow at around lunchtime.
A Rough Idea of Price
Dependent on season, accommodation and activities
The estimated cost for this trip starts from £5,115 to £7,350 per person. The final cost of the trip depends on the way we tailor it especially for you. The final cost varies according to several factors, which include the level of service, length of trip and advance booking time. The exact price will be provided on your personalised quote. The average starting price for this trip is £5,880 per person.
A few of the benefits of travelling with us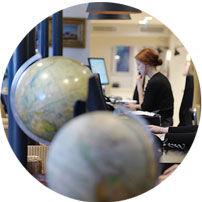 Get in touch
Our experts have the inside track on the destinations they sell and will tailor-make a holiday to your unique requirements.
Contact one of our Brazil specialists