Seville City Break
Who: Couples and Families
From £975pp
Spend three days getting under the skin of one of Spain's most beautiful cities on this luxury Big Short Break.
Itinerary at a Glance:
Hunt out Seville's best tapas with the help of an expert foodie guide
Unravel the city's fascinating history on a walking tour
Master Andalusian cuisine with the help of an expert chef
Why Book with Original Travel?
Just a few of the extra touches that come as standard on an Original Travel holiday...
See More
All of the holidays we create are completely tailor-made to you
This sample itinerary is intended to give you a flavour of what we can do
Day 1:

International Flight
There are several direct flights a day to Seville from the UK, so depending on which one we've booked you on you will arrive in Spain between mid-afternoon and late-evening. After your three-hour flight you will be met by one of our team on the ground for a short private transfer to your hotel.
This evening you will be met at your hotel by an expert foodie guide for a tour of some of Seville's best tapas spots. As you walk along the river, you will drop in on your guide's favourite bars and restaurants for a glass of wine (or sherry, the local tipple - La Gitana Manzanilla is our go-to) and a few nibbles all the while soaking up the balmy Andalusian evening.
After breakfast this morning you will be met by your expert historian guide for a full-day private walking tour of the city. You will begin in the labyrinthian Jewish Quarter, whose narrow streets wend their way to the beautiful Plaza de los Venerables square and its ornate cathedral.
From here you will head to the Royal Fortress, which began life as a Moorish Palace, until the reconquista in 1248 when it became the official seat of Christian kings and queens of Castille. With your guide you will trace the history of the palace, still used by the Spanish Royal Family, back to its beginnings in the 10th century. After lunch in a local restaurant, you will visit Pilots's Palace, one of the most beautiful Renaissance buildings in the city, and the Museum of Fine Arts, which is home to works from a wide range of Spanish and international artists.
It would be a scandal to visit Seville without experiencing flamenco, so this evening you will be privately transferred to a world class flamenco show to experience the style of dance so important to Spanish culture that it was named a UNESCO Intangible Cultural Heritage.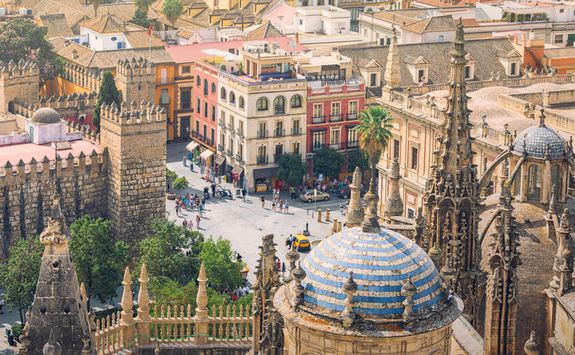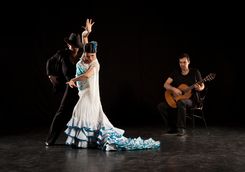 Day 3:

International Flight
To maximise your time on holiday, we've booked you a later flight home, giving you time for a morning cookery class. Your expert chef guide will meet you at your hotel before you head to Triana Market to pick the ingredients for your lunch.
Produce safely in hand, you will head to your chef's kitchen for an hour-and-a-half long cooking class, learning some traditional Andalusian recipes. Having enjoyed the fruits of your labour, along with a few sangrias, you will be privately transferred to the airport in time for your two-and-three-quarter hour flight home.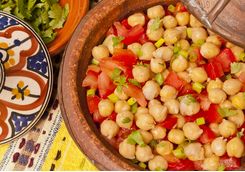 All of the holidays we create are completely tailor-made to you
This sample itinerary is intended to give you a flavour of what we can do
A Rough Idea of Price
While all of our holidays are completely tailor-made and prices will vary based on things like time of year and level of accommodation, we want to give you as good an idea of how much this itinerary will cost. The below prices are based on two people sharing.
This Itinerary
If you would like to book the itinerary mentioned above, with economy flights, during mid-season and staying in our preferred room category at our preferred hotels.
Bare Necessities
If you would like to pare back the above itinerary by travelling at non-peak times, staying in a standard room and removing some or all of the guided activities.
Bells & Whistles
If you are looking for something extra special, we can discuss with you upgrading your accommodation, flights or activities.
Harriet is our expert for this itinerary and, as a seasoned traveller, has the inside track on the most memorable adventures.