Meet your private guide who can take you behind the scenes of Peru's capital city. Start at the historical district to marvel at its palm-studded main square and gold-yellow colonial buildings.
Make your way to the Government Palace gates in time for midday to watch the changing of the guard (a slightly more theatrical version than at Buckingham Palace). For a glimpse into Lima's colonial opulence, pop into visit Casa Aliaga, a 16th century Spanish mansion full of artistic treasure collated over 17 generations. If you only have time for one museum, we would always recommend Larco, not only for its bougainvillea-filled gardens but for its huge collection of pre-Columbian art spanning 5,000 years of Peruvian history. You have the rest of the afternoon to have lunch and explore at your leisure.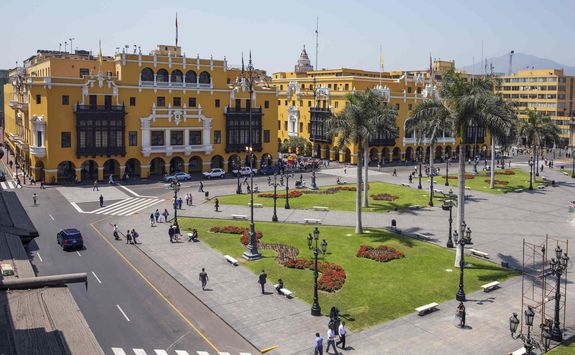 Since you're in South America's foodie capital, you may want us to map out an itinerary for your restaurant reservations alone. The culinary scene is booming and offers everything from 17-course tasting menus and Amazonian-style dining to Japanese fusion and ceviche eateries. Word of warning – the most sought-after restaurants have a whopping waiting list of up to six months, so we will always recommend booking tables at the earliest opportunity.

Additional Activities
Visit the MATE museum with works by Mario Testino
Pedro de Osma Museum
Gold Museum
Cooking classes
Culinary tours
Explore the ruins of Pachacamac